Do you really like design? Does designing make you happy? As for myself, I love beautiful and aesthetic things, and I personally enjoy seeing my imagination become a reality. As a designer, the most satisfying moment in my day is when I'm hanging out with my friends and I'm able to proudly tell them "this is my design work".
I recently did some research about the reasons behind becoming a designer. These were some results i got: (and if you don't mind, please tell your story below in the comment area, thanks.)

1. "Maybe it's just because i wanna be a designer, it's so easy, right?"

2. "Having a passion to make things better, more useful, more attractive. Become a designer, it's maybe the easiest way to change the world."

3. "I didn't choose design, design chose me."

4. "I don't know what I could do besides designing."

5. "I became a designer not to make the world pretty, but to help the world make smarter decisions."

6. "After realizing how expensive animation school was, I took classes in design at a local community college."

7. "I loved illustration and art my whole life, but I realized you have to be dead before your artwork can make you any money."

8. "I like telling people I'm a designer."

9. "You can pretty much do anything you want and say "it's part of my creative process!"

10. "Design has become an extension of me. It's the thing I'm most passionate about in my life (besides my family). I have committed to stay wide open and learn everything I can from anywhere I can and anyone I can…"


If you still have no idea about why you become a designer, these TED talks may help you figure it out. Remember, there is design inspiration everywhere. You just have to keep your eyes open for it.
The author bio comes from TED:
1. Design, explained by John Hodgman
John Hodgman is a writer, humorist, geek celebrity, former professional literary agent and expert on all world knowledge. He was the bumbling PC in Apple's long-running "I'm a Mac; I'm a PC" ad campaign.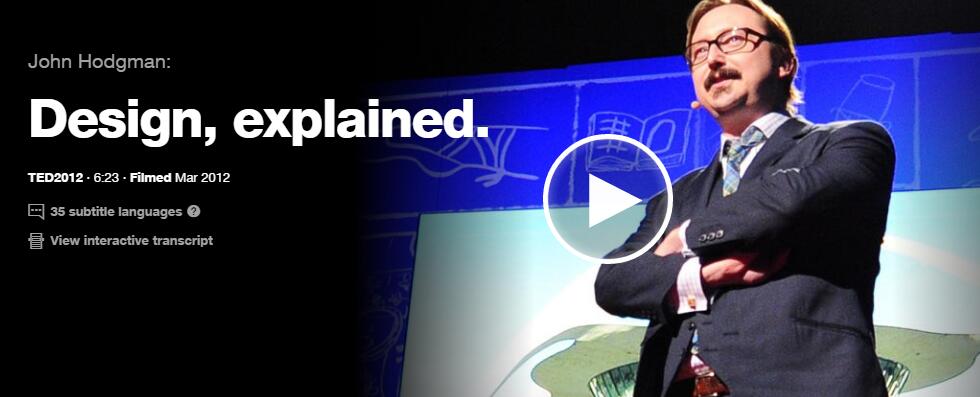 2. 3 ways good design makes me happy by Don Norman
Don Norman studies how real people interact with design, exploring the gulf between what a designer intends and what a regular person actually wants. His work has resulted in some classic books, including "The Design of Everyday Things."

3. Designers - think big! By Tim Brown
Tim Brown is the CEO of the "innovation and design" firm IDEO — taking an approach to design that digs deeper than the surface.

4. Design and destiny by Philippe Starck
Philippe Starck designs deluxe objects and posh condos and hotels around the world. Always witty and engaged, he takes special delight in rethinking everyday objects.

5. Designing for simplicity by John Maeda
John Maeda, the former president of the Rhode Island School of Design, is dedicated to linking design and technology. Through the software tools, web pages and books he creates, he spreads his philosophy of elegant simplicity.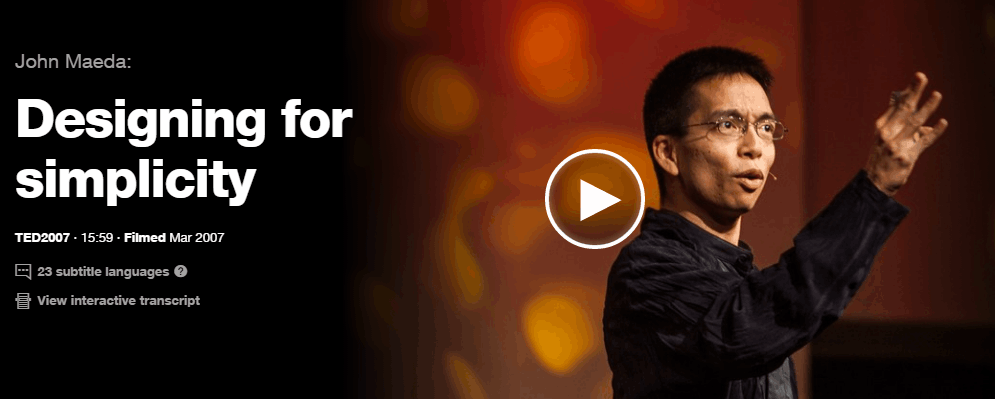 6. Happiness by design by Stefan Sagmeister
Renowned for album covers, posters and his recent book of life lessons, designer Stefan Sagmeister invariably has a slightly different way of looking at things.

7. Let's design the social media that drives a real change by Wael Ghonim
Wael Ghonim helped touch off the Arab Spring in his home of Egypt ... by setting up a simple Facebook page. As he reveals, once the revolution spilled onto the streets, it turned from hopeful to messy, then ugly and heartbreaking. And social media followed suit. What was once a place for crowdsourcing, engaging and sharing became a polarized battleground. Ghonim asks: What can we do about online behavior now? How can we use the Internet and social media to create civility and reasoned argument?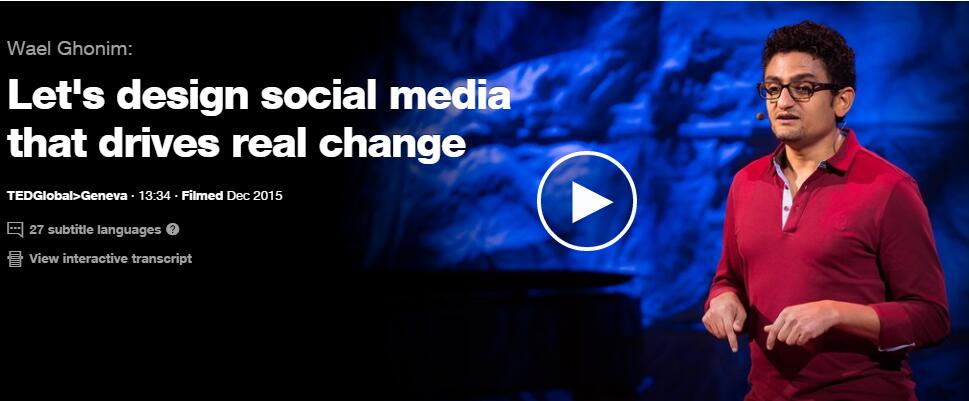 Last one doesn't come from the Ted, but this is a great talk, i couldn't help myself to share it with you guys.
8. How a Facebook Designer Thinks (Entire Talk) by Julie Zhou
Julie Zhuo, vice president of product design at Facebook, describes how the development of new features starts with three questions: What people problem are we solving? How do we know it's a real problem? And how will we know if we've solved it? Zhuo explains how answering those fundamental questions at the outset reveals the most urgent problems to tackle — and yields features that truly enhance user satisfaction.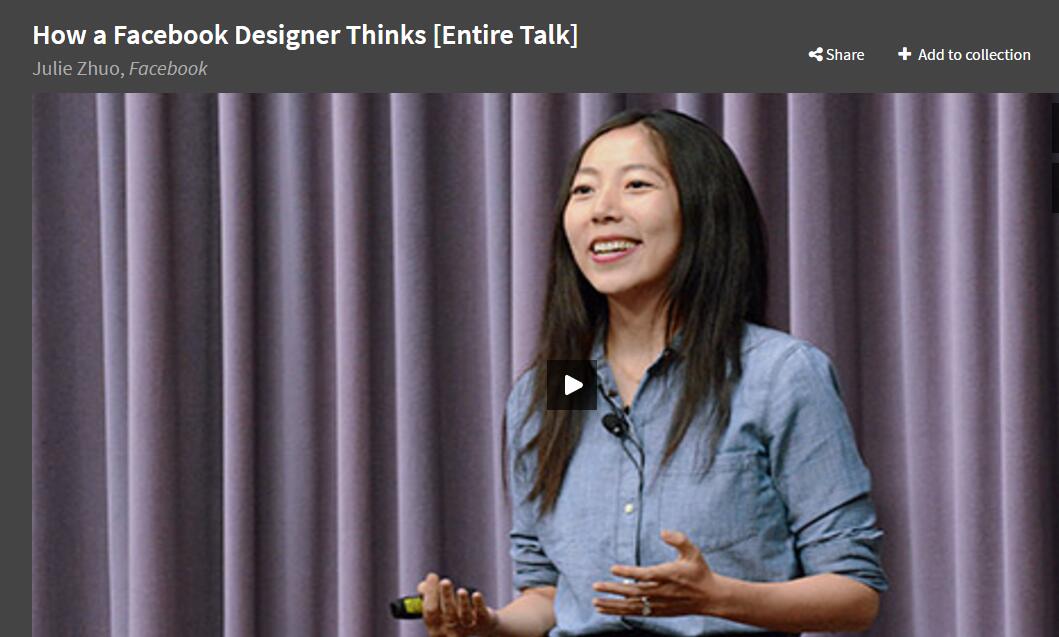 After watching these excellent talks, do you have more deep understanding about design. As we all know, good design can't live without good tools, whether you used pen and papers, or prototyping tools like: Axure, Mockplus, Invision, Justinmind and so on. All of them can help you boost your productivity, it all depends which one do you use. Thank you for watching.
You may also interested in:
The Surprising Facts Regarding Design Recruitment Nobody Has Ever Told You
UI, UX: Who Does What? A Designer's Guide To The Tech Industry
How To Be Successful On Dribbble
The Future of Mobile Web Designing. What Shift to Expect in 2017?