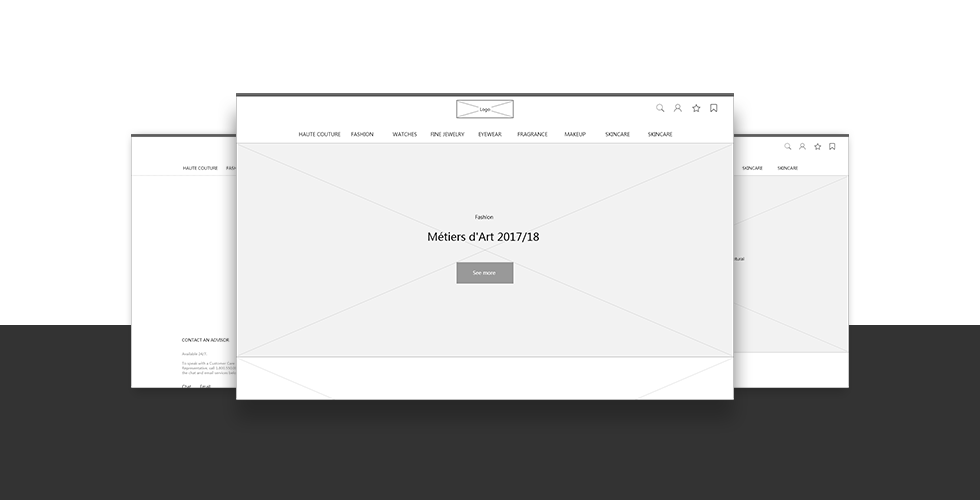 CHANEL is a well-known luxury fashion website for women. In this prototype, what you can learn is how to attract users by using large images to display the luxury products. Its main color scheme is t...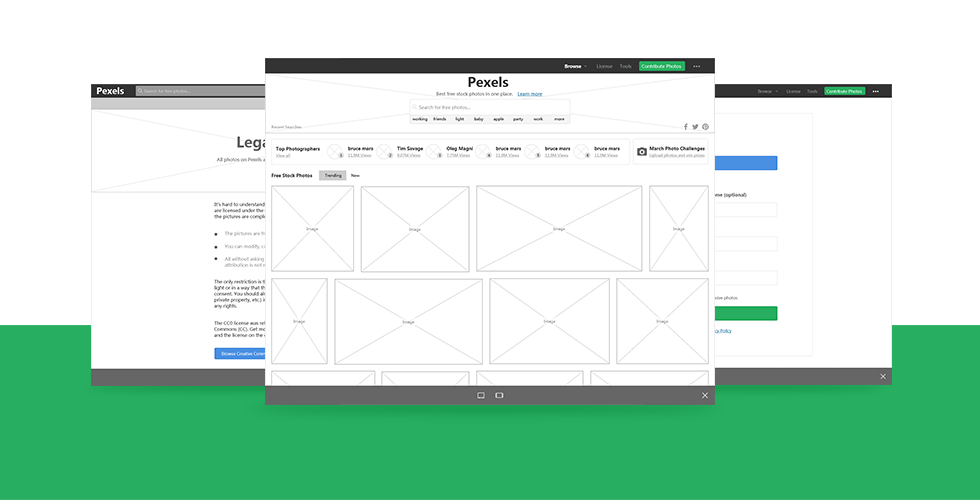 Pexels is a high-solution photo download site that provides free stock photos for users all over the world and updates new photos every week. In this prototype, all menu and bottom bars are suspended...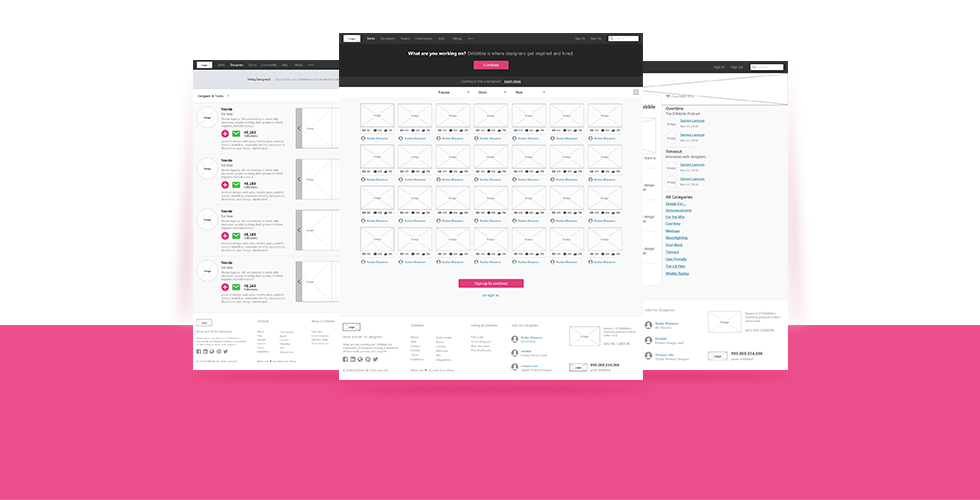 Dribbble is an online design platform that offers services for creators, artists, designers and more people who make creative design works. As one of the best online design platforms, it not only show...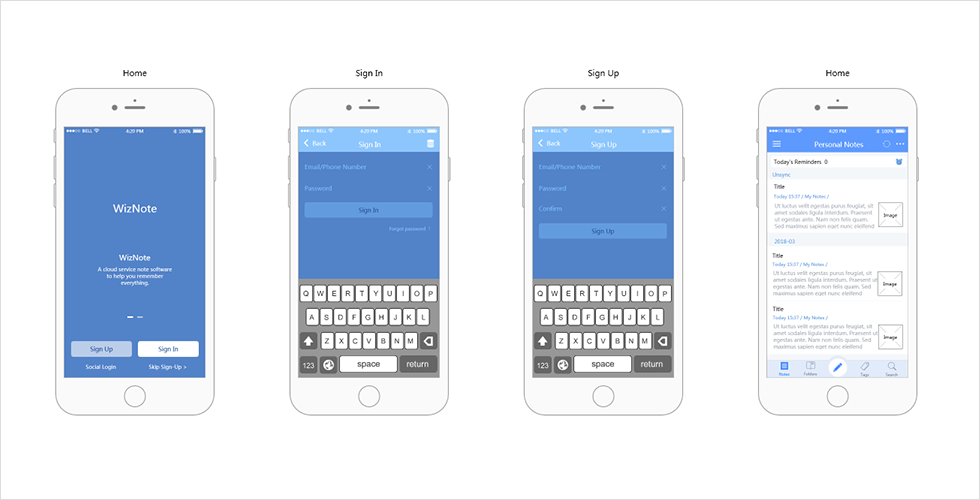 WizNote is a good cloud-based note-taking app with comfortable blue interfaces. It helps you remember all your schedules anytime and anywhere. In this prototype, a special label bar at the bottom is ...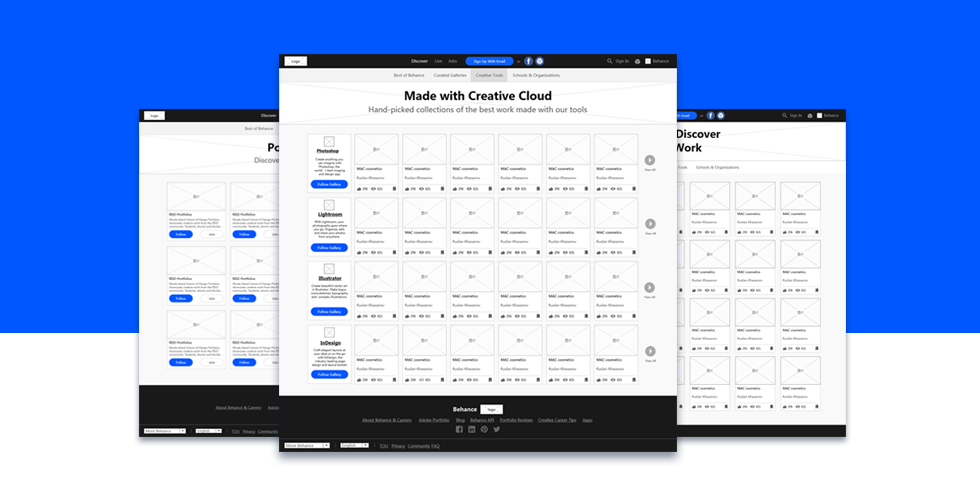 Behance is a famous design community that designers can freely share and discover any creative design work online. This website has two level navigation menu bar and mainly uses a "Popup Panel" compo...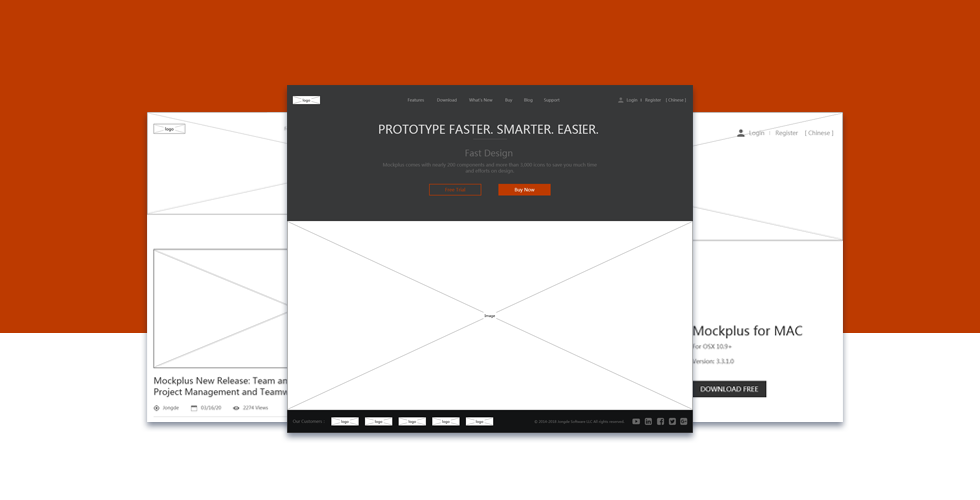 Mockplus is an easier and faster prototyping tool that enables you to translate ideas into interactive prototypes easily and effectively. And this prototype mainly uses "Popup Panel" components to cr...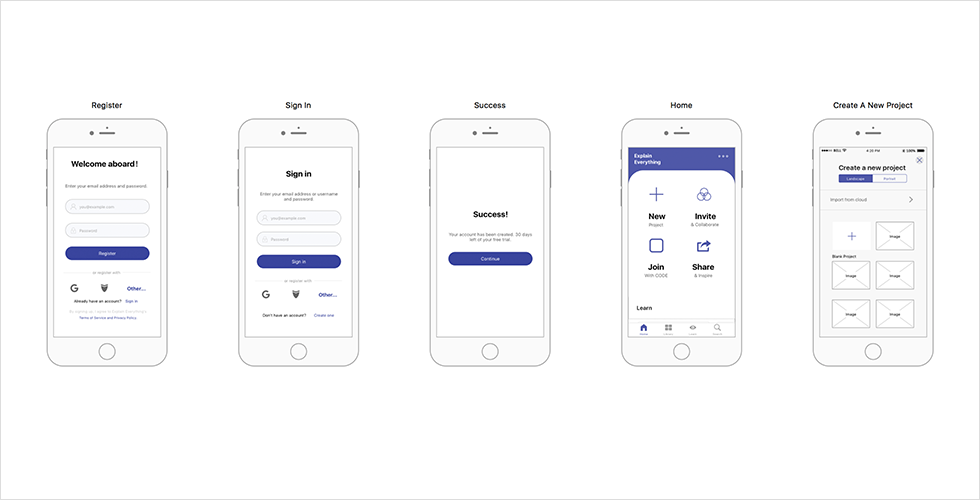 Explain Everything is an interactive whiteboard platform that can help people communicate with each other and turns ideas into understanding effectively. With this app, you can also collaborate, share...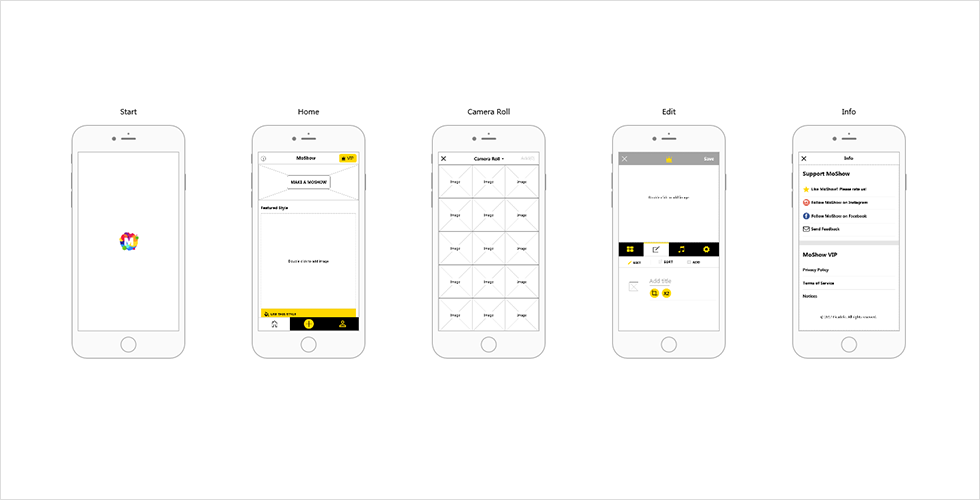 MoShow can turn your photos into fun and eye-catching slideshow videos perfectly for social media, such as Instagram, Facebook, Messenger and more. It offers dozens of dynamic styles and enables users...