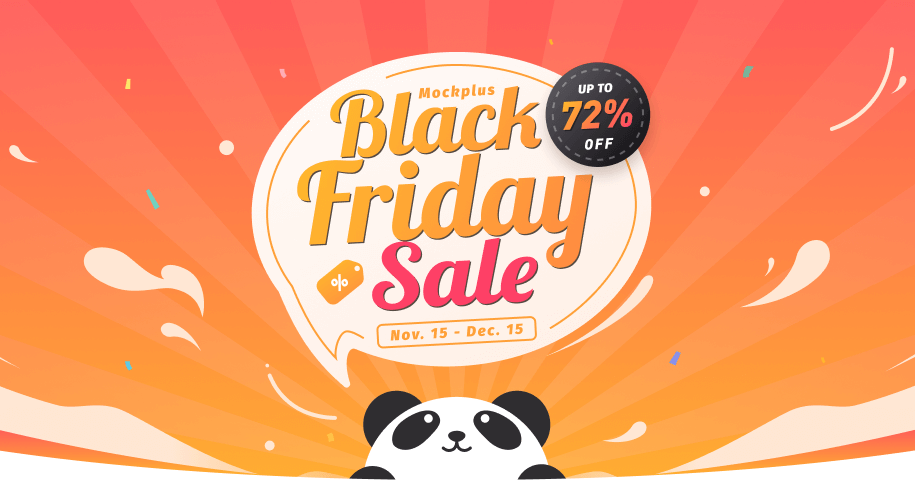 72% Off Mockplus Black Friday sale is ended successfully! Thank you very much for your support.
Please feel free to contact us if you do have any questions or concerns about Mockplus. We are all ears here.
Our Best Black Friday Offers Ever
Mockplus has everything you need to go from ideation to an amazing UI/UX as a team. For you and your team to design and collaborate better online, we're bringing the biggest Black Friday offers ever for all our products:
Mockplus Cloud
There are three exclusive offers for teams of 3, 5, 10 and more users this time - up to 65% Off:
10-user annual offers - Up to 65% off (down to $35 per user)

5-user annual offers - Up to 62% off (down to $40 per user)

3-user annual offers - Up to 57% off (down to $50 per user)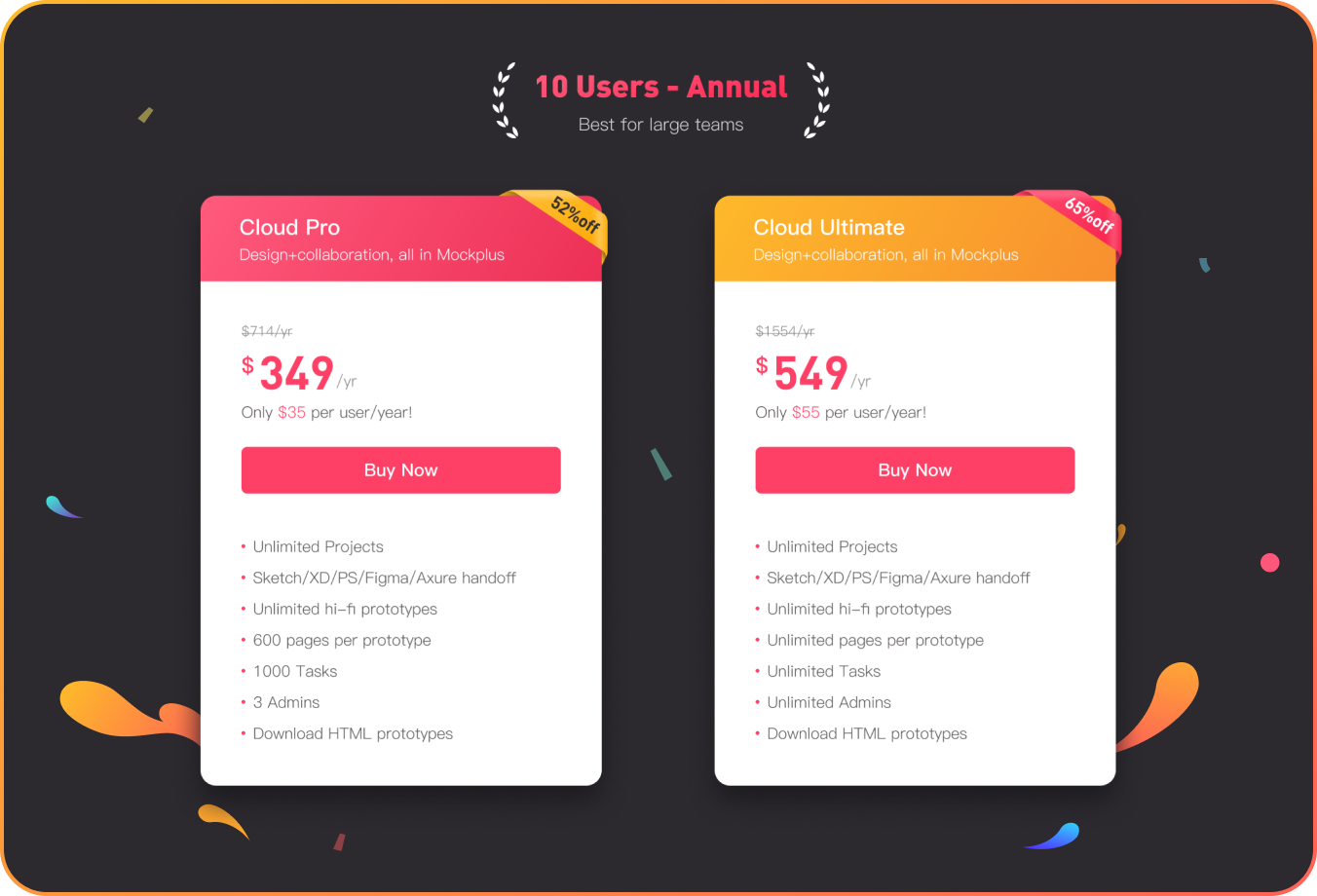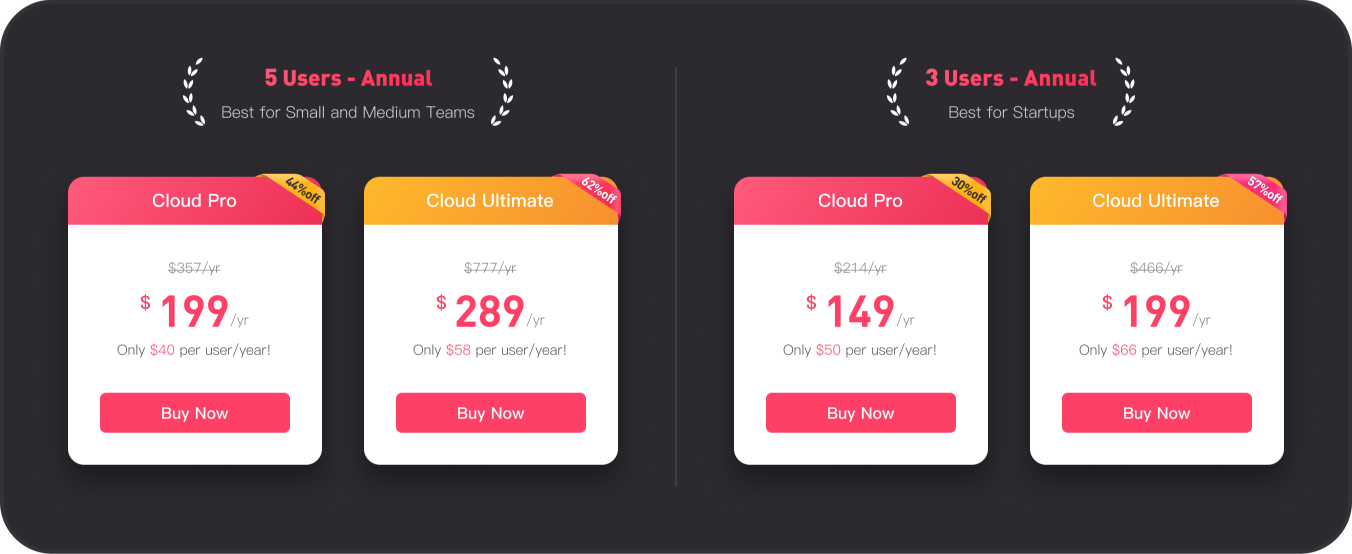 Need more than 10 users? You may click "Buy Now" under the 10-user offer and enter the desired quantity to enjoy the same discount for any extra user above 10 - down to $35 per user.
If you are working in a much larger team and need a custom plan, please contact us at support@mockplusapp.com.
Bought an early bird coupon? Select the pricing plan you like and enter the coupon at checkout to take a further 20% OFF - then enjoy up to 72% OFF your plan.
Go to our offer page to read more
Mockplus Classic
If you are using Mockplus Classic, you can get up to 70% OFF. All Individual, Team and Enterprise plans are also covered:
Individual plans - Up to 50% off

Team plans - Up to 60% off

Enterprise plans - Up to 70% off
Buy this powerful desktop prototyping tool at a lower price now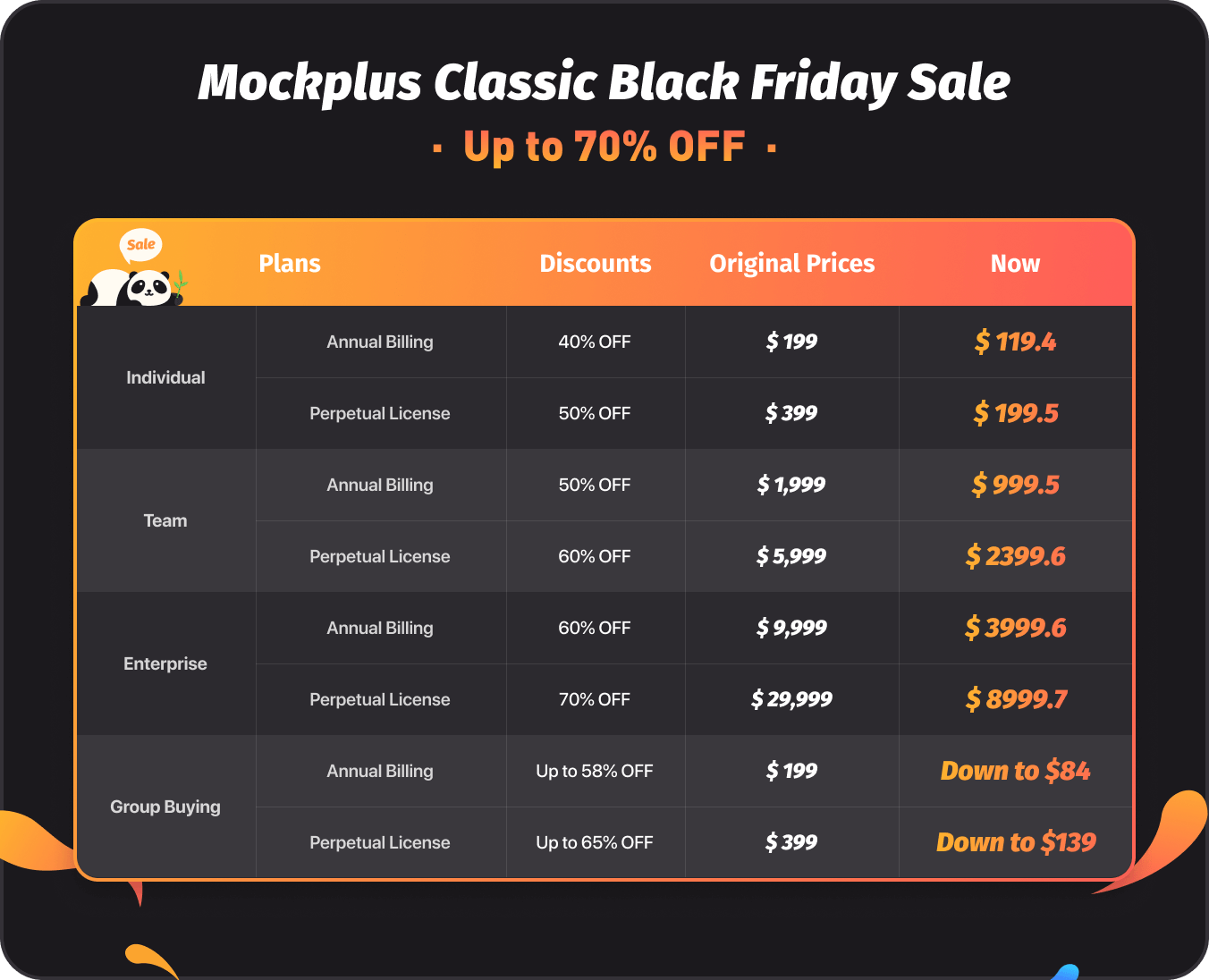 You can select any plan to enjoy the unbelievable low price.
Mockplus Cloud VS Mockplus Classic
Mockplus Cloud is a one-stop web-based product design platform for designers and product teams to design, prototype, collaborate and hand off in one place. Whether or not you are working remotely or in the office, Mockplus keeps your entire team and design workflow connected in one app.
Mockplus Classic is a desktop prototyping tool that helps you translate ideas into interactive prototypes. It focuses on the prototyping process only.
Mockplus Cloud comes with far more advanced features:
With a built-in online prototyping tool, you can:
quickly create web or mobile app prototypes with components, icons and templates

co-design on the same page with your team at the same time

draw vector shapes and combine them to create custom graphics

create responsive layouts

add lifelike states and interactions
With the powerful team collaboration, you can:
share designs across teams, discuss and leave comments directly on screens

create, track and manage design tasks

link PRD and design pages together

manage team and project permissions with roles
With the developer-friendly handoff, you can:
import designs from Sketch, Axure, Figma, Adobe XD and Photoshop

automatically generate design specs, assets and code snippets

mark custom design specs directly on designs

hand over all deliverables to developers with a single link

export assets and code snippets in one click
With a great design system manager, you can:
create and manage your visual language with your team

add and access design assets through design tools like Sketch
For students, teachers and educators:
Mockplus Cloud is a great learning and teaching tool that allows students and teachers to work on the same design project together and see what changes have been made instantly. Students can also prototype their own projects separately, and share with teachers through a single link, so teachers can review the project from anywhere via a link and leave comments directly on the prototype page.
For product teams or design teams:
Mockplus Cloud covers everything you need from prototyping, collaborating to developer handoff. A scalable design system can even be built, shared and reused across teams, all shared online in one place.
Whether you are trying to prototype or collaborate on a project with your team, Mockplus Cloud offers a faster and better solution to help you save time and money.
So, for teams, we recommend Mockplus Cloud over Mockplus Classic for all of the collaboration benefits.
What are you waiting for? This ends soon on Dec.15.
Go get it before this is over: https://www.mockplus.com/buy/black-friday
Other Best Black Friday Deals for Designers and Developers
1.Pixpa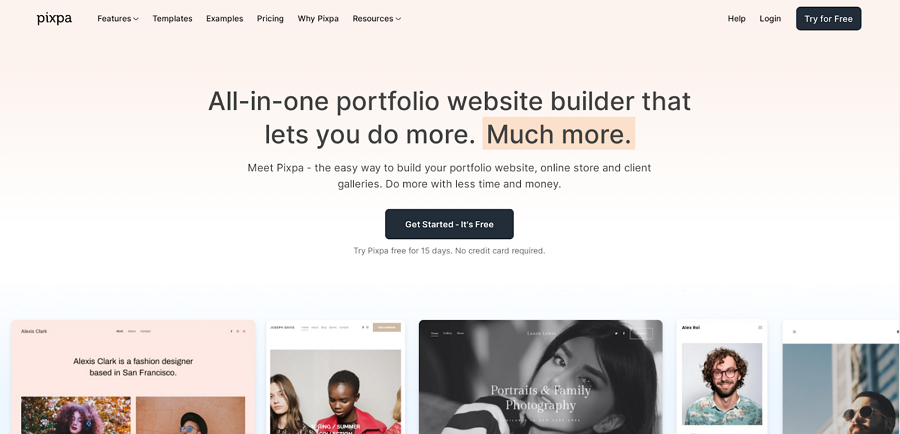 Looking to create your own portfolio website? Check out Pixpa's Black Friday offer and take advantage of 50% off. Pixpa is an all-in-one no-code platform for creators and small businesses to create beautiful, professional websites complete with a built-in online store, blog, and client galleries. Pixpa's versatile platform has everything you need to showcase your work, share ideas and sell your stuff online, without any coding knowledge.
Discount: 50% OFF
Availability: 24th Nov – 4th Dec
Deal Highlights: Use this promo code BLFPIXPA50 to avail 50% discount for the first year. Click here!!!
2.Netpeak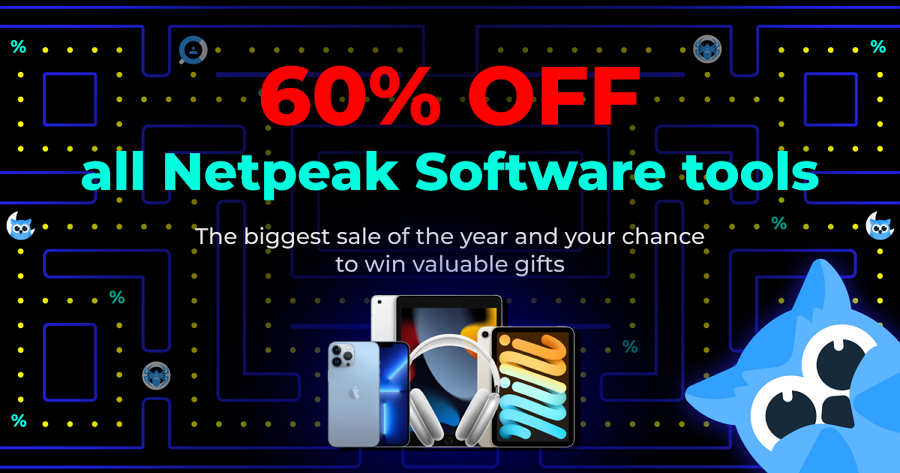 Black Friday: 60% OFF all Netpeak Software SEO tools
Netpeak Software team decided to throw the biggest sale of the year: 60% OFF on everything! Only until December 10, use the coupon BlackFriday2021 and get 60% OFF Netpeak Spider, Checker, or Owlymate and participate in the iPhone 13 Pro Max and iPad Mini giveaway.
Discount: 60% OFF
Availability: Until December 10
Off link: Click here
3.Crocoblock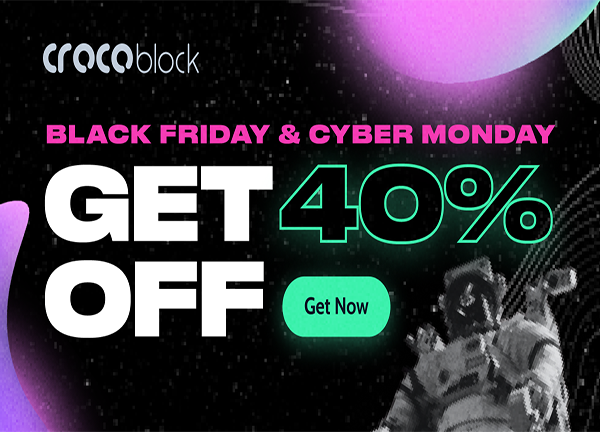 Crocoblock is an advanced WordPress plugin developer. This Black Friday you can enjoy 40% off on each JetPlugins, 35% discount on Yearly subscriptions, and 30% off on Lifetime.
You'll find everything for building the dynamic website in Elementor or Gutenberg editors.
Discount: up to 40% OFF
Availability: 24th Nov – 1st Dec
Deal Highlights: use this coupon code to get the deal- BFCrocoblock2021
Grab the deal: Click here
4.Themesberg - Black Friday 90% Off Premium Themes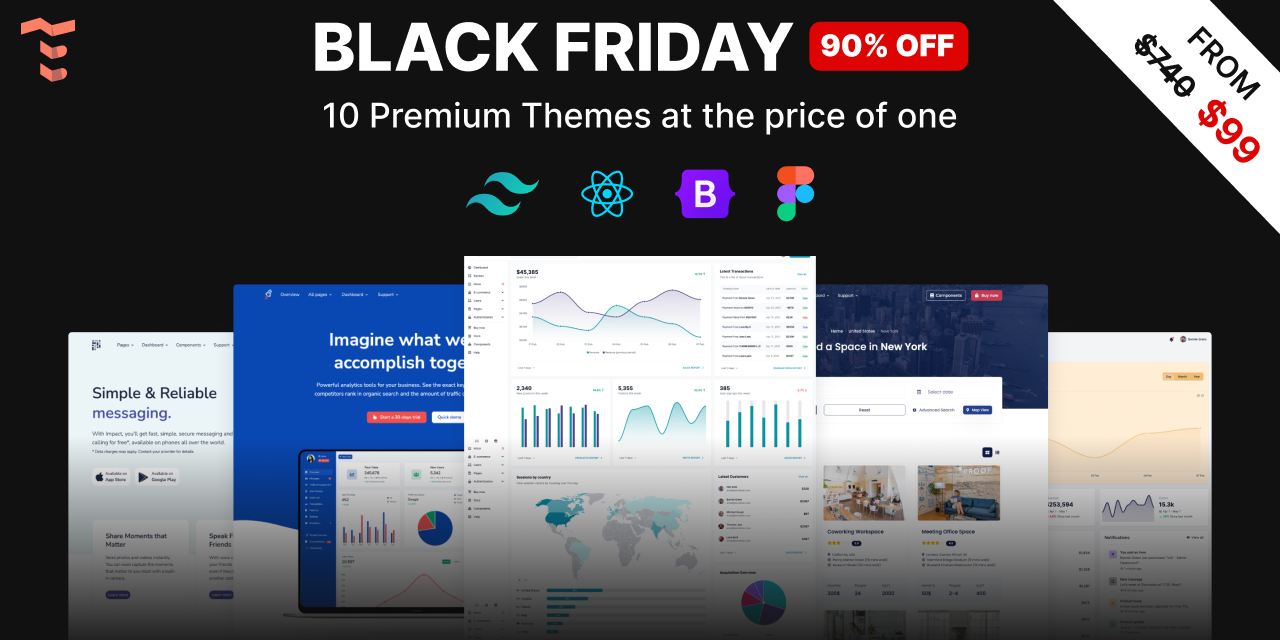 Get an exclusive 90% off discount for a bundle of 10 premium themes based on the Tailwind CSS, Bootstrap 5, React.js, and Figma technologies which include over 243 example pages, thousands of UI components, and hundreds of advanced plugins like charts, calendars, maps, and more. Visit our special Black Friday page and grab your deal before the limited 150 orders are gone.
Discount: up to 90% OFF
Grab the deal: Click here
5.TemplateMonster - Up to 55% Discounts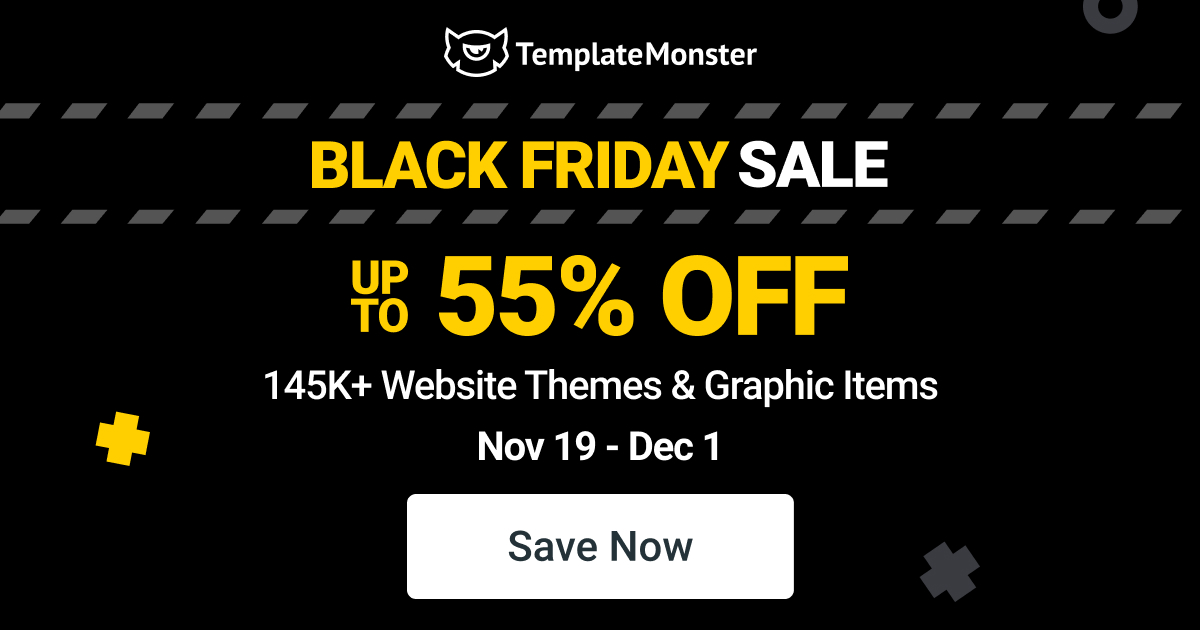 The closer it gets to Black Friday, the more goods people want to buy. We are here to help you add additional goods to your list of wanted products. Since TemplateMonster is ready to surprise you with some crazy bargains, it is critical to speak about them.
First of all, remember this date: November 19 to December 1. These are days when this digital marketplace will be gladdening you with some impressive deals. It prepares up to 55% OFF on the assortment, and you will definitely need something brand-new for your projects. In addition to this, you will get a chance to subscribe to MonsterONE at a discounted price. A lifetime plan will have one of the most affordable prices that you have been dreaming of.
Discount: up to 55% OFF
Availability: November 19 to December 1
Grab the deal: Click here
6.WPManageNinja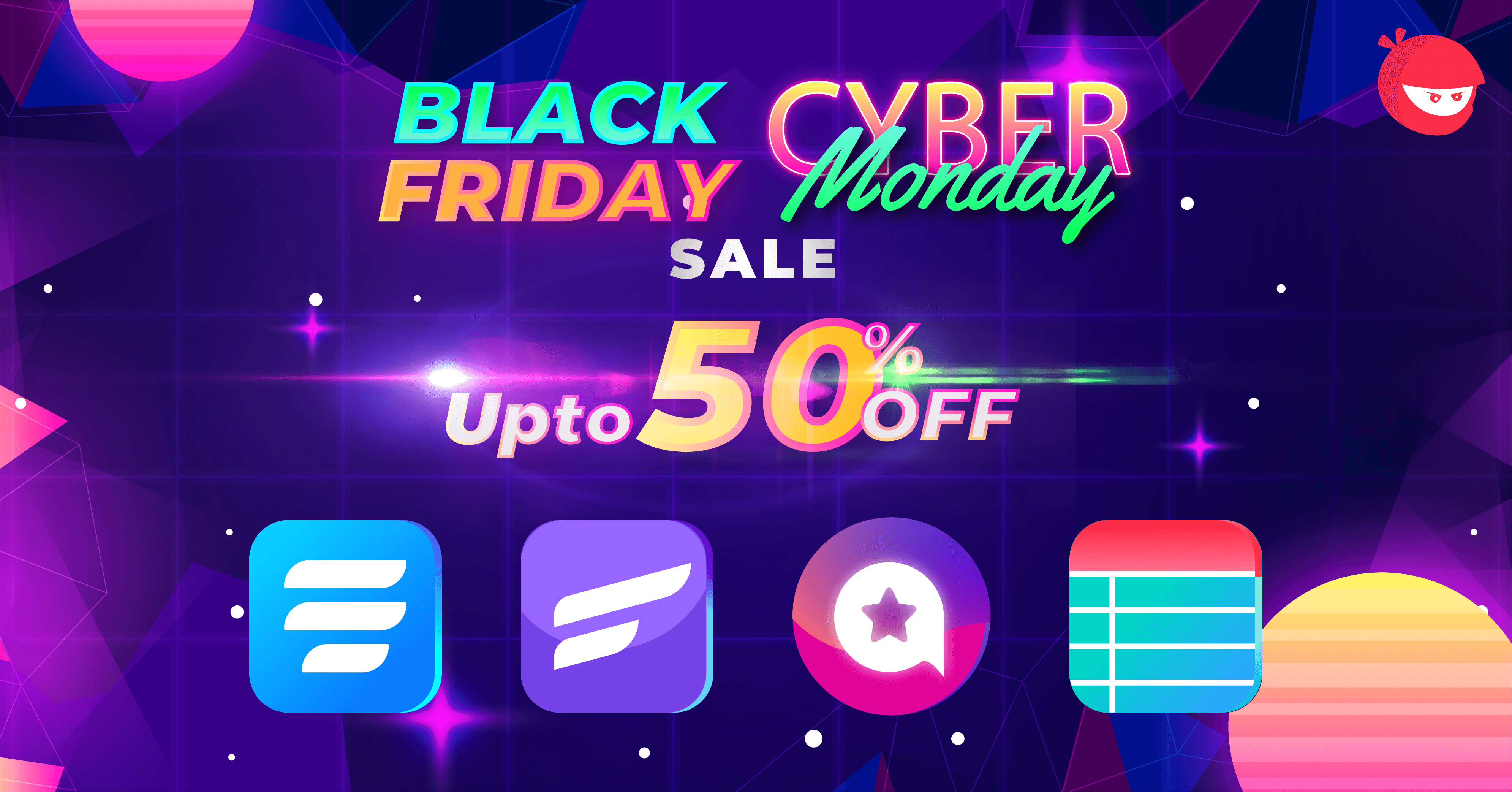 WPManageNinja is offering up to a 50% discount on all of its premium WordPress plugins and themes. The deal includes our top-selling products, Fluent Forms, FluentCRM, Ninja Tables, and WP Social Ninja.
With WPManageNinja plugins, you can create slick and powerful contact forms, beautiful WordPress tables, user reviews, social feed, and social chat templates and widgets. Or, you can add a complete email marketing automation system right on your WordPress dashboard!
Even more, WPManageNinja offers many other products that prioritize customer satisfaction and the needs of the users above all. And this Black Friday sales season, get all WPManageNinja products at a massively discounted price!
Discount: up to 50% OFF
Availability: Nov.15 - Dec.15
Grab the deal: Click here
7.Pics.io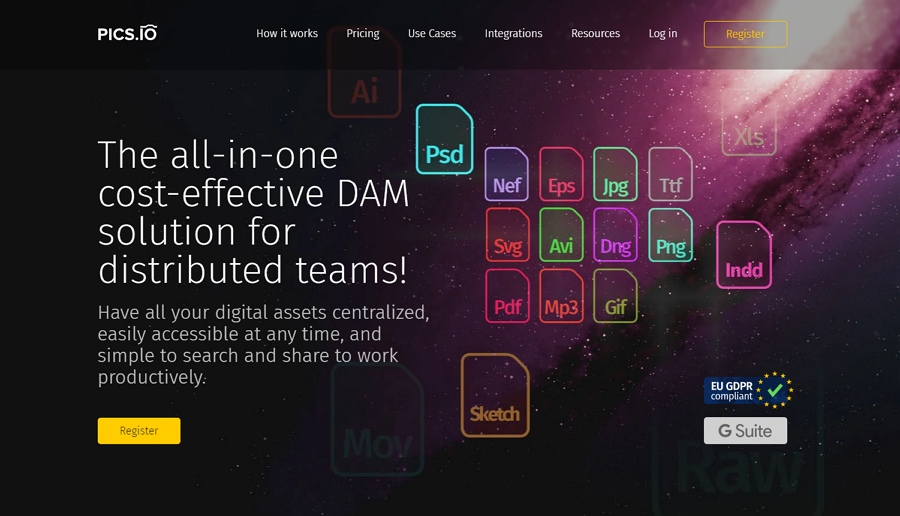 Pics.io is simple and powerful cloud software for digital asset management. It is the best price-to-value DAM solution on the market available for a reasonable price. Pics.io offers its own storage options or easily integrates with your existing Google Drive or Amazon S3. Ideal for companies that want to start using DAM, as well as for large enterprises.
Black Friday deal: 20% discount for annual plans starting Micro
Timeframe: Nov 26, 2021 – Dec 3, 2021
Get the deal: Sign up via this link and contact sales/support to get a discount.
8. Sales Blink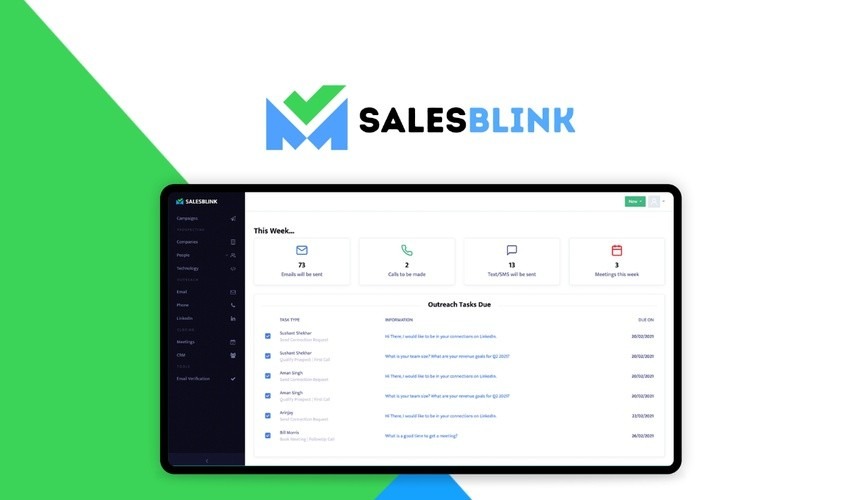 Drag and Drop to create high-performing Automated Sales Outreach Campaigns. SalesBlink helps fill your sales pipeline by simplifying prospecting, outreach & closing all at one place.
Black Friday deal: Get A Lifetime Deal Starting At just $59
Timeframe: Nov. 16 - 30
Get the deal: Click here
9.WrapPixel
WrapPixel is offering a bundle of 25+ high-quality premium admin dashboard templates in Angular, React, Bootstrap, and Vuejs, along with Bootstrap 5 UI Kit (including 25+ ready to use website demos, and lots of page templates) at a 95% discount. No code is required to avail this offer.
We are offering 4 licenses for our Big Bundle according to the needs.
Freelancer License $79 instead of $896.00
Startup License $129 instead of $1.836.00
Company License $299 instead of $9,376.00
Enterprise License $499 instead of $18,586
Also, we are offering 50% off on any individual template you want to buy.
Black Friday deal: Get A Lifetime Deal Starting At just $59
Timeframe: Nov. 16 - 30
Deal Highlights: To avail the offer, use the coupon code "BF2021" at checkout.
Get the deal: Click here
10.Meetanshi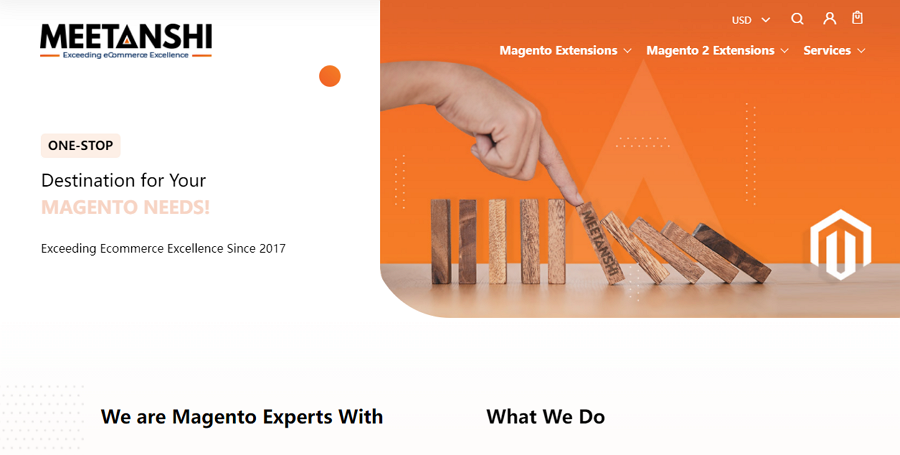 Meetanshi's Black Friday & Cyber Monday is here!
Avail 15% discounts on Magento Extensions by Meetanshi from Nov 20 to 30th, 2021 on this occasion
Use the PROMO CODE BFCM2021 to avail the discount on feature-rich Magento extensions that boost the performance of the store in terms of speed, customer experience, security, and more!
Black Friday deals: 15% OFF on Magento Extensions developed by certified Magento developers
Promo Code: BFCM2021
Validity: 20th Nov to 30th Nov, 2021
Get the deal: Click here
11.Receipts Maker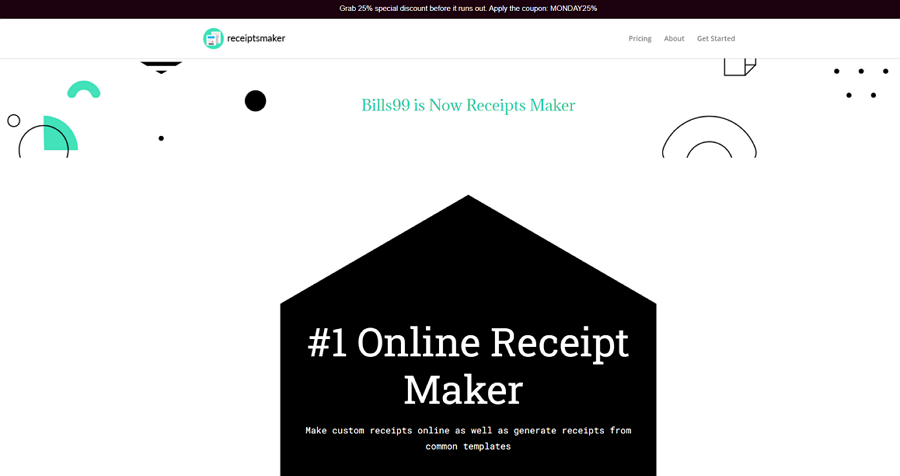 Receipts Maker is a premium receipt maker software consisting of more than 50 different templates. It helps the users to make receipt in a short time for their businesses. Anyone can make receipts or invoices like Walmar, Uber, Amazon, Lyft, etc easily.
Deal: 25% discount on all pricing plans on upcoming Cyber Monday
Duration: 29th Nov,21- 31 Dec, 21
Coupon: MONDAY25%
Get the deal: Click here
12.Groupboss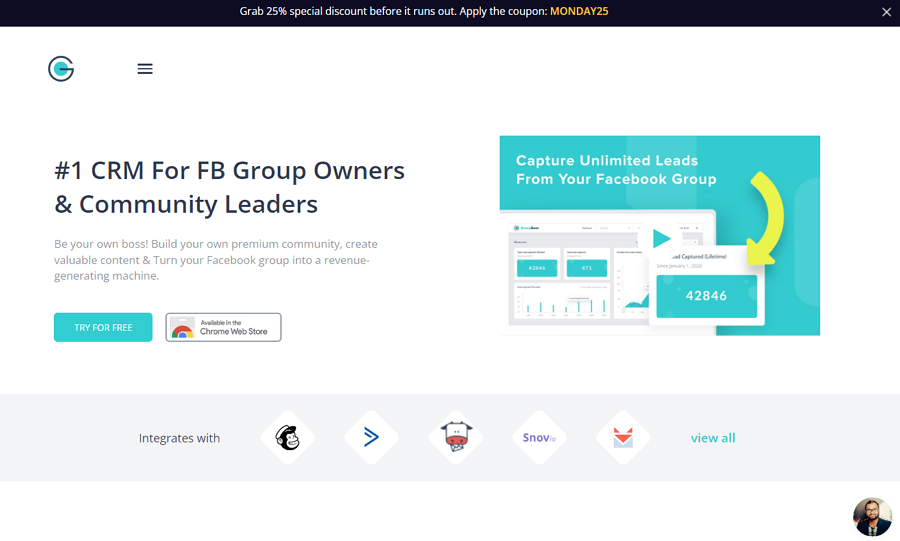 Groupboss is a Facebook group automation software for community leaders who want to generate leads from their groups on autopilot. Groupboss helps the Facebook group owners to collect the answers to the questions asked to the new joining members with a single click.
Deal: 25% discount on all pricing plans on upcoming Cyber Monday
Duration: 29th Nov,21- 31 Dec, 21
Coupon: MONDAY25
Get the deal: Click here
13.WPFunnels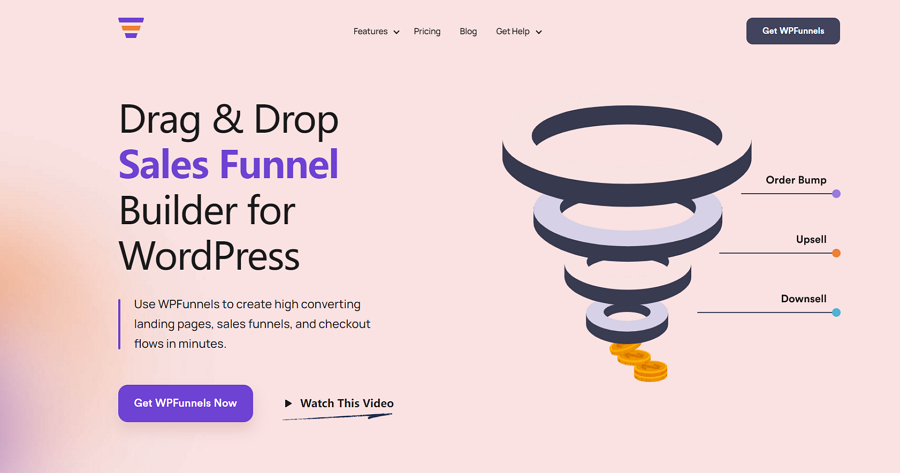 WPFunnels is the easiest Sales funnel builder for WordPress where you can visually design your funnel flows on a drag-and-drop canvas.
With WPFunnels you can Plan, Design, Execute and Track your Sales funnels without leaving your dashboard.
The best part is, WPFunnels comes with ready-to-go sales funnel templates for several niches, which you can import with just a single click.
Apart from these, you'll have some more exclusive features to boost your online sales revenue using smart offers such as Order Bump, Upsells, Downsell, and many more.
And, this Black Friday, you'll get a one-time offer of a 60% discount on all WPFunnels premium plans.
So, hurry up and get the plugin now.
Discount: Get 60% OFF
Availability: Till 30th November
Coupon Code: Auto-applied
Grab the deal: Click here
14.NetHunt CRM
NetHunt CRM is a sales automation tool integrated with Gmail and LinkedIn. It helps salespeople organize the customer base without manual adding of contacts and preventing duplicated contacts. With NetHunt you can track the progress of the deals by building a pipeline and get insights into what works and what's not. You can keep track of all sales activity within your company with the sales reports like Sales forecast, Lost reason report, Lead source report, Sales pipeline report, etc.
Discount: one-time 40% off on annual plans
Availability: November 26-29
Grab the deal: Click here
15.Vouchery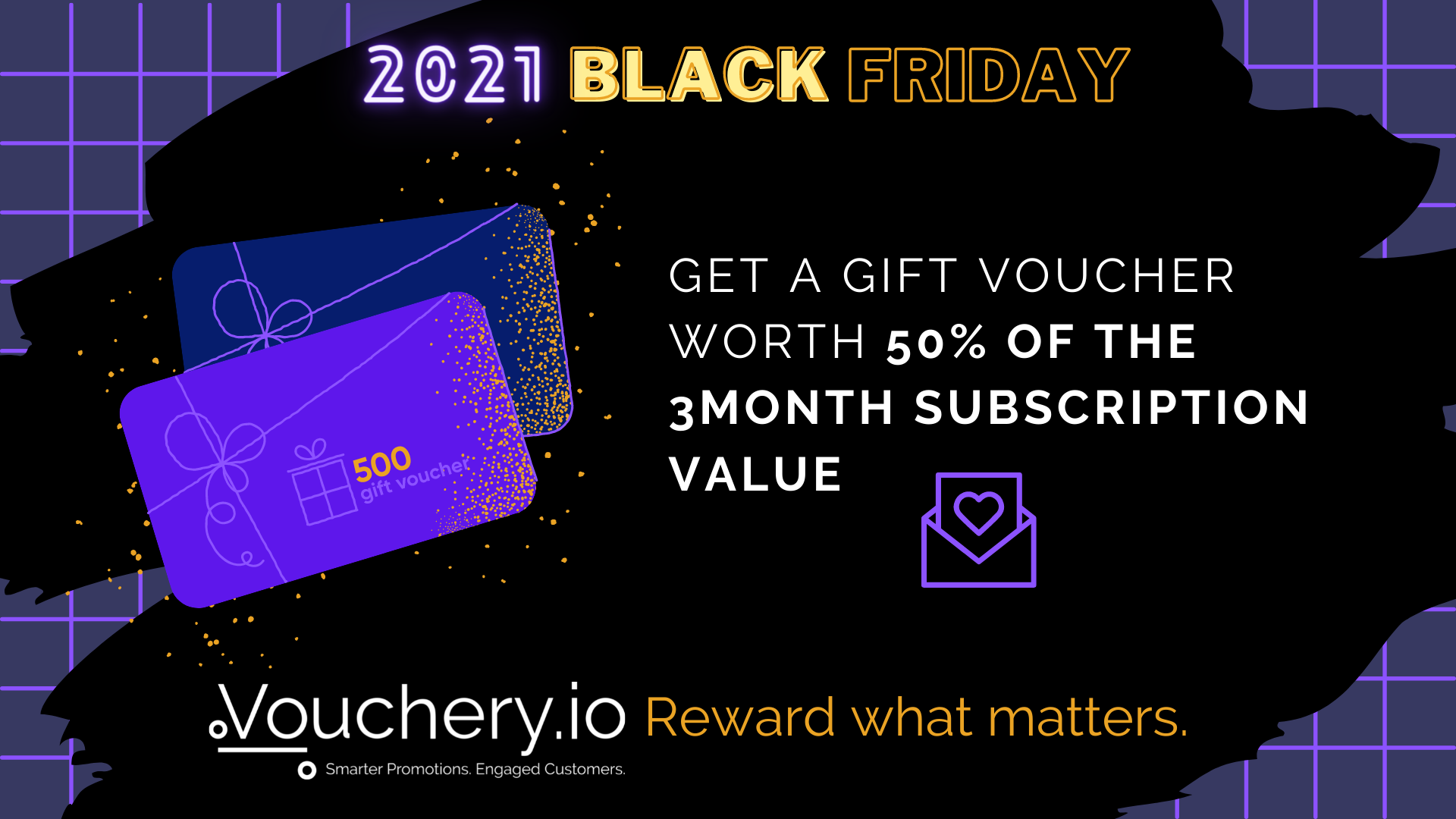 Vouchery.io is an API-based marketing platform that helps businesses to automate timely-triggered personalized coupon promotions, like discounts, freebies, loyalty and referral rewards, and synchronize their redemption across multi-channel customer journey: online, mobile, and in-store.
Deal: Upgrade your Vouchery account between 12:00 am, Friday, November 26th, 2021, [Black Friday] and 11:59 pm, Monday, November 29th [Cyber Monday] to receive a GlobalGiving.org gift card worth 50% of the 3-month subscription value of any of our monthly subscription plans: Hustler, Startup, and Business. No coupon code is necessary, the card will be sent to every upgrade via email.
Availability: November 26-29
Grab the deal: Click here
16.Simvoly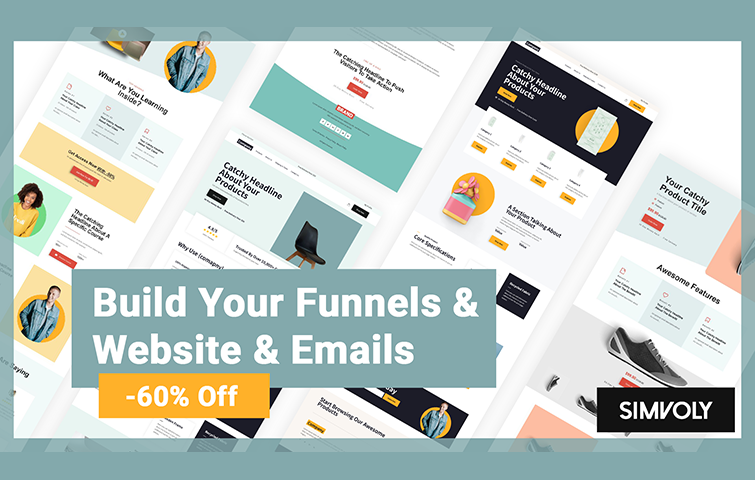 Simvoly is an all-in-one platform to build your website, funnel and e-commerce store to grow your business online. If you are building websites for customers, Simvoly is the only 100% white label platform that you can also provide as your own "Do-it-Yourself" solution for your customers."
Discount: 60% for the first 6 months
Deal Validity: 24-30th of November
Grab the deal: Click here
17.Rawsie – RAW image compressor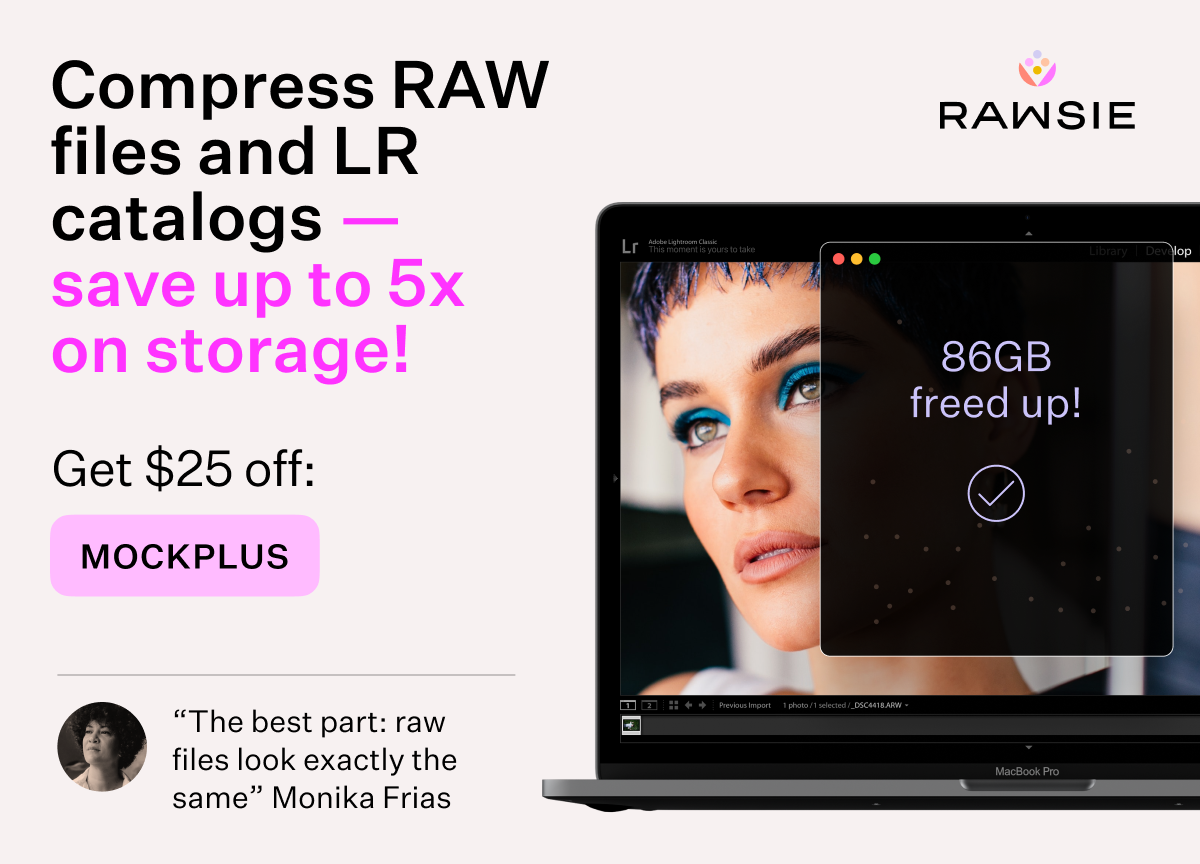 Work with RAW images? Meet Rawsie, the first RAW image compressor allowing file size reduction by up to 80% with raw dynamic range and resolution preserved. Think RAW quality, but JPEG file size!
Discount: Get $25 off
Grab the deal: Click here
18.Writecream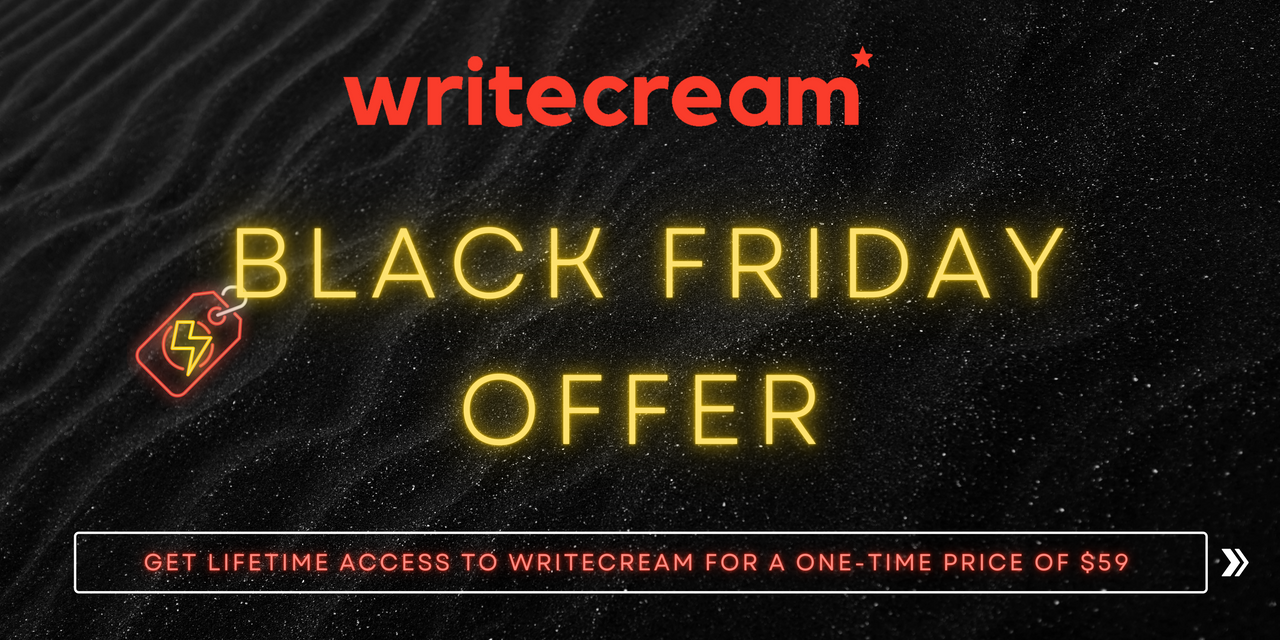 Writecream is an A.I-powered app for generating blog articles, YouTube videos & podcasts in seconds—using just a product name and description; you can also use Writecream to generate personalized compliments for cold emails and LinkedIn sales.
Black Friday Deal: Get lifetime access to Writecream for a one-time price of $59
Offer Validity: From November 26, 2021, to December 31, 2021
Grab the deal: Click here