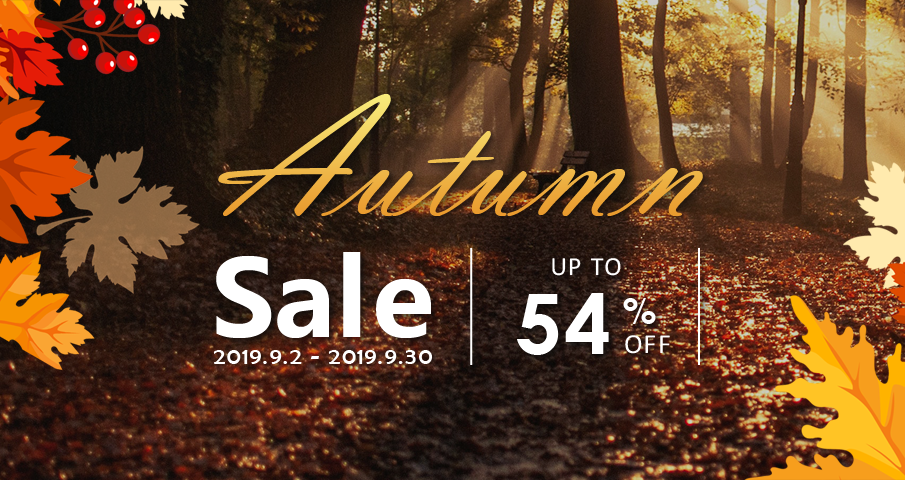 The Golden Season is here now! Mockplus appreciate your hard works during the last months of this year, and we want to make the rest of your works much easier and more efficient. Therefore, we offer you a Super Autumn Sale.

All of you deserve this once-in-a-year opportunity to find yourself a better tool at significantly reduced prices!
What Are the Deals?
We would like to provide our very best professional rapid prototyping tool, Mockplus, to you, along with all the pro features and much more affordable prices – UP TO 54% OFF!
Here is how they look: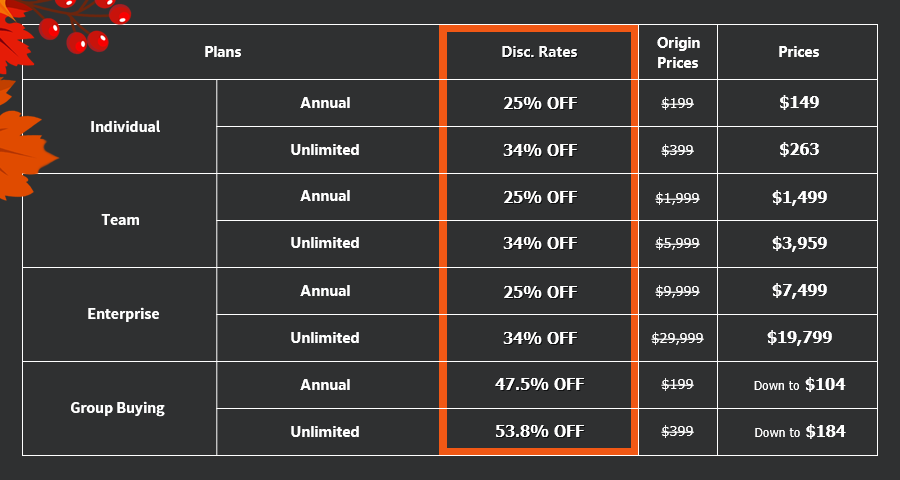 I bet you must have noticed the crazy Group Buy discounts we offer at the bottom of the chart.

We offer you the most favorable prices with DOUBLE discounts - UP TO 54% OFF! Do NOT miss it! No coupon, no activation code, no any other tricky stuff, GUARANTEED!
All you need to do is to purchase at least 3 copies at a time!
How Do You Get the Deals?

Step 1. Visit our "Buy Now" website: https://www.mockplus.com/buy;
Step 2. Choose your package: Individual, Team, or Enterprise;
Step 3. Choose your license: Annual or Unlimited;
Step 4. Hit "Subscribe Now" or "Buy Now", and you will get a corresponding discount.
How Do You Make Grouping Buying?
Just go to "Individual" package and hit the "Group Buy" button; then choose your preferred license. You can buy as many copies as you need with a double-discounted price.
As you can see, the more copies you buy at a time, the more money you save!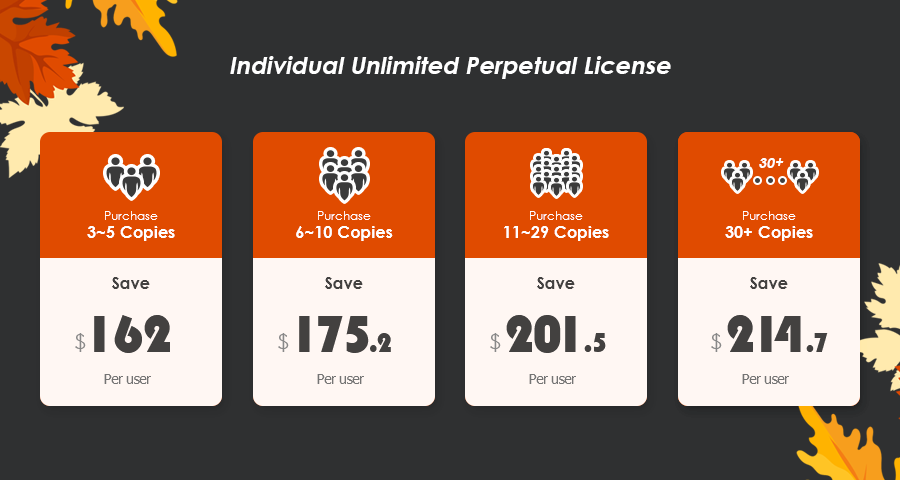 Why Mockplus?
Mockplus is an all-around designing and prototyping tool for mobile apps, websites and desktop apps. The powerful functions and features are:
Drag-and-drop actions which are universally applicable
Auto-generating specs which save you so much effort and time
Hi-fi interactive prototypes which are vivid on previews and presentations
A massive amount of icons and components which are handy and sufficient for rapid prototyping
And with many more other practical features and functionalities, Mockplus will definitely elevate your work efficiency.
Get Our Super Autumn Sale Now: https://www.mockplus.com/buy.