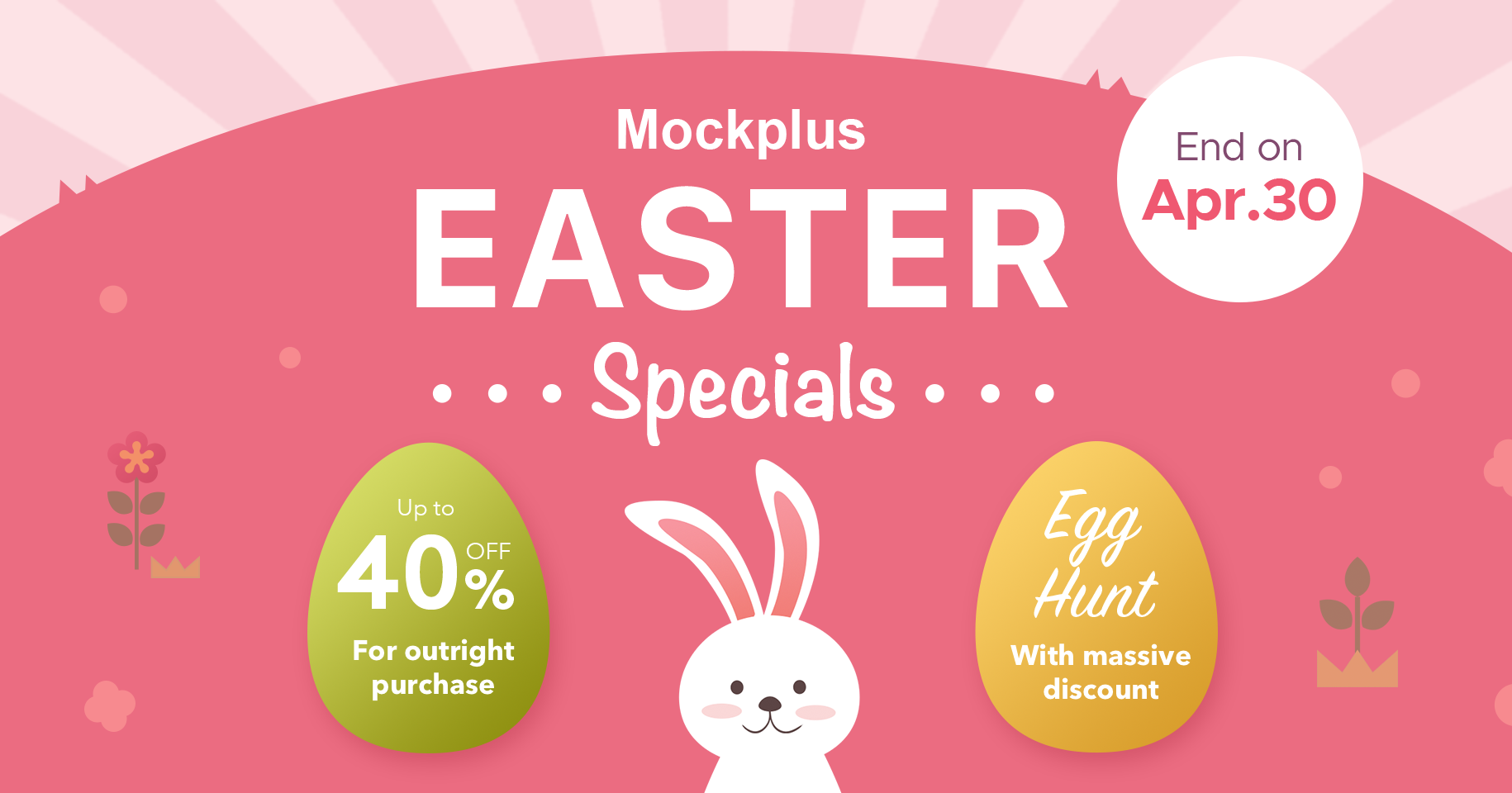 Are you good at playing egg-hunting games? Mockplus has the best Egg Hunt game for you - enjoy up tp 57% discount to get a powerful design tool while having fun! End on Apr, 30, 2020. Come on and save big!
What Are the Easter Specials?
A sharp design tool can power up you and your team to a new level. Mockplus RP offers Individuals, Teams and Enterprises edition with big discount:
1. Outright Purchase - Up to 40% OFF
If you are in a hurry and has no time to play a game, you can straightly purchase Mockplus RP at a favorable discount:
● Annual Billing - 30% off;
● Unlimited Perpetual License - 40% off;
● Group Buying - Double discount.
Buy yourself a better prototyping tool at significantly reduced prices now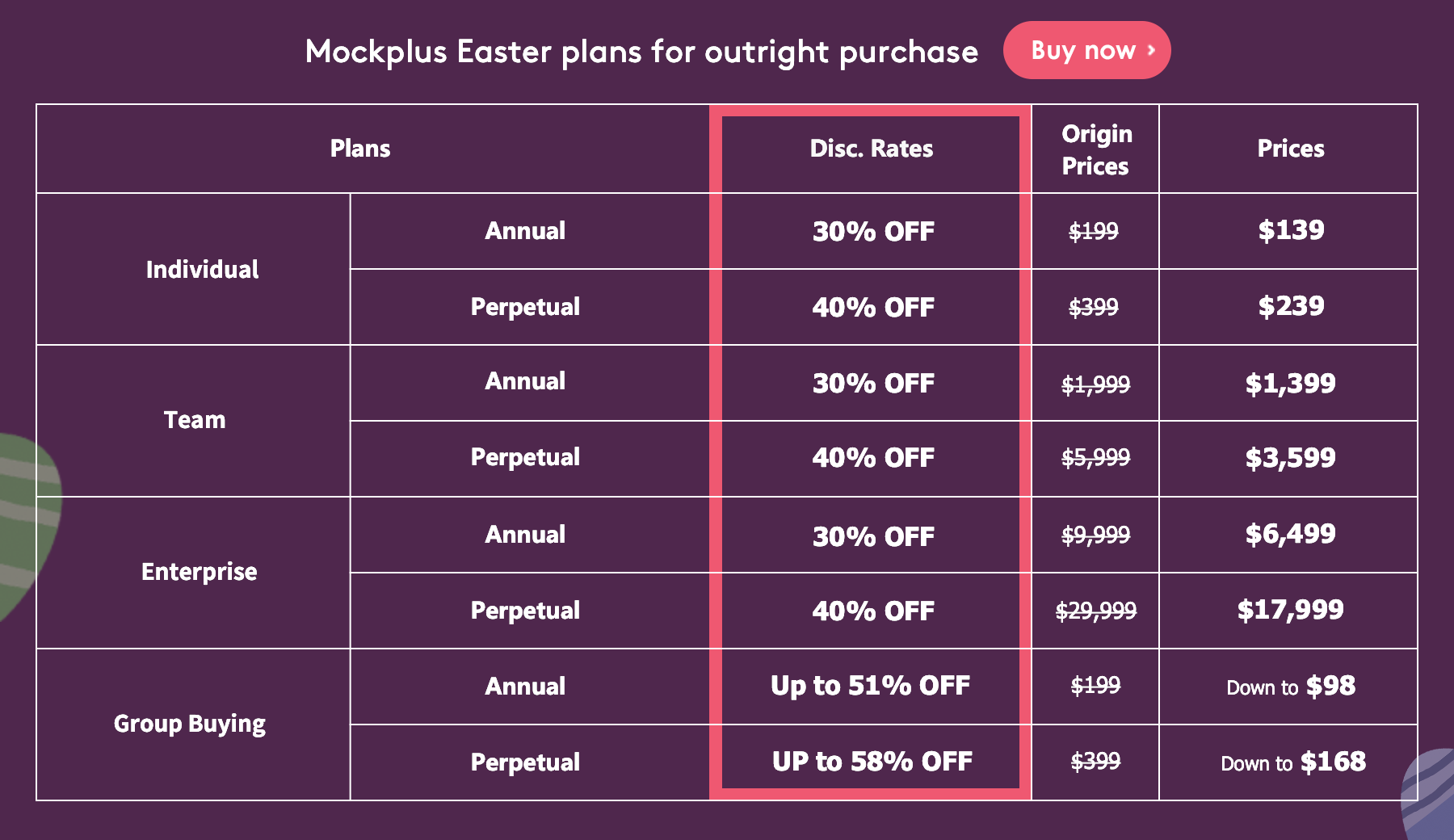 2. Easter Egg Hunt - Up to 57% OFF
Want even more? Go play the egg-hunting game and get EXTRA discount!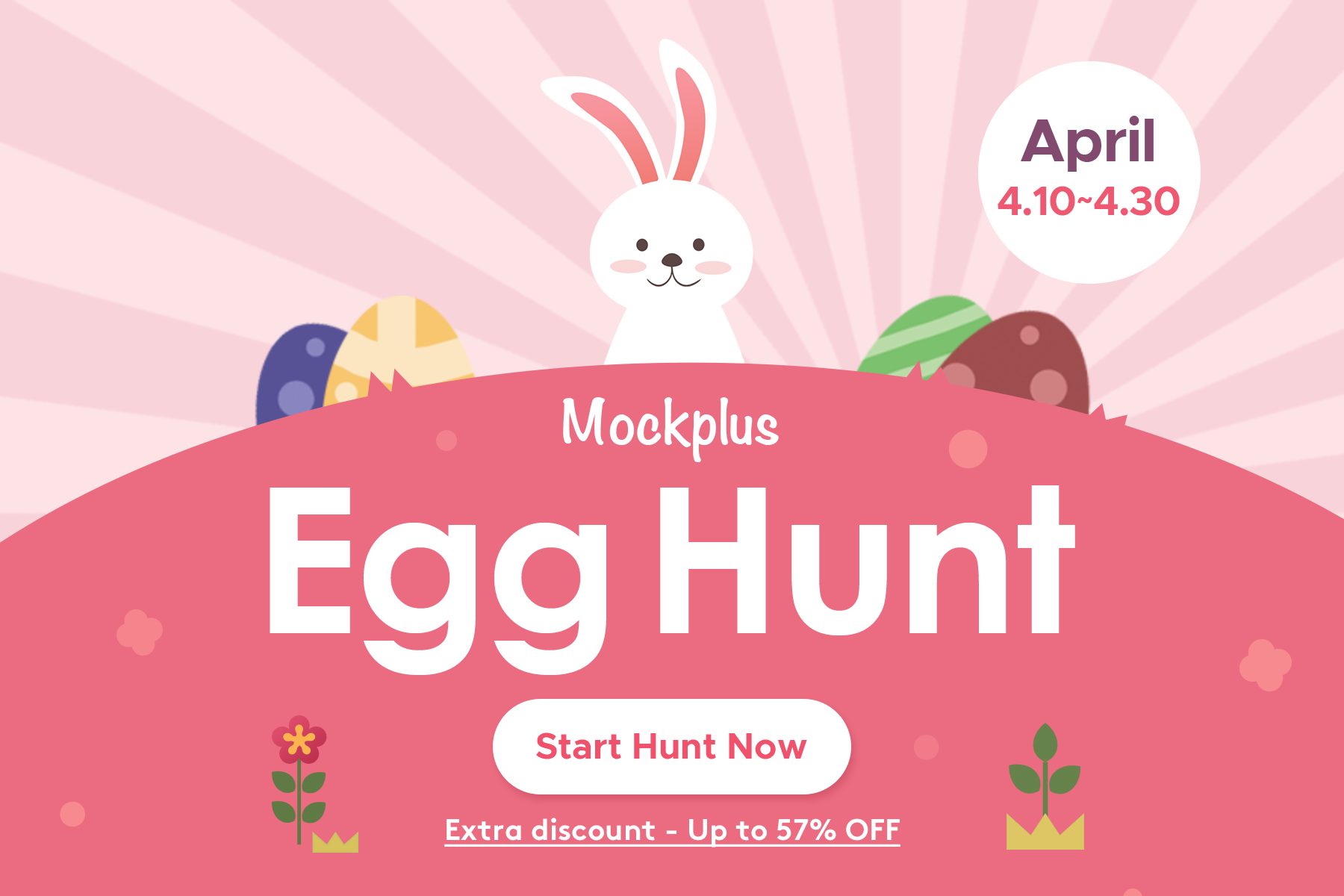 It is super easy. You can get all the offer at the Mockplus Easter page.
Why Mockplus RP?
Mockplus RP is an all-around designing and prototyping tool for mobile apps, websites and desktop apps. The powerful functions and features are:
● Drag-and-drop actions which are universally applicable
● Auto-generating specs which save you so much effort and time
● Hi-fi interactive prototypes which are vivid on previews and presentations
● A massive amount of icons and components which are handy and sufficient for rapid prototyping
And with many more other practical features and functionalities, Mockplus RP will definitely elevate your work efficiency.
What are you waiting for? Hurry up to get some fun! This big Easter deal will end on Apr, 30, 2020. it's time-limited!
Get Mockplus RP now! https://www.mockplus.com/buy/mockplus-rp.