Happy New Year! Wishing you and your family a joyful, healthy and safe new year, from the team here at Mockplus.
To help you and your team embrace the new year with better websites and mobile apps, our team is working as hard as ever to bring you the best features for your team, this time bringing a new integration app for Slack to accelerate your design collaboration 2x faster.
With this integration app, you can receive all Mockplus project and team updates, view and deal with them through a single click, keeping your entire team up-to-date in Slack.
A new solution to connect Mockplus and Slack
Mockplus is a one-stop product design platform that covers everything you need to design the best website and mobile app with your team, from ideation, to prototyping, to developer handoff. Your whole product design workflow is connected in one place.
Slack is a renowned online communication tool that allows companies to divide departments into different channels and communicate through images, instant messages, live audios and videos, and so on. It offers an effective way for you to communicate with people in different departments and time zones.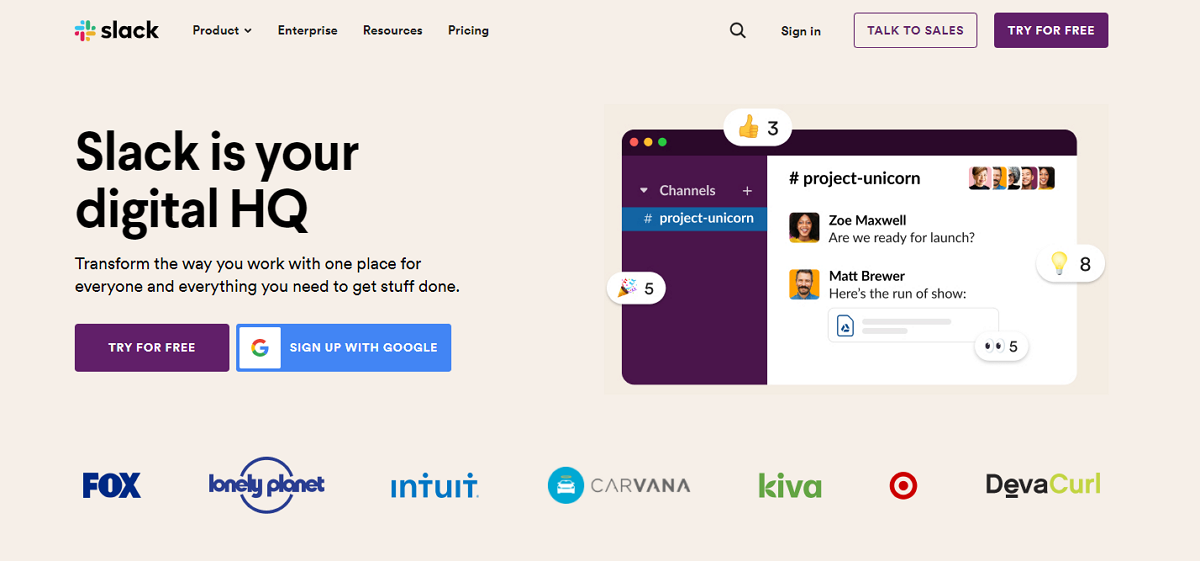 Teams around the world use Slack every day and rely on it for team communication.
With Mockplus and Slack, you can now level up your design efficiency. Design with your team, faster.
Well, when using them separately, you can be designing in Mockplus while missing messages in Slack, or messaging in Slack and missing important design updates in Mockplus.
Your product design workflow can be disrupted using these two tools separately. This is where the new Mockplus integration app for Slack comes in. It not only connects Mockplus and Slack together, but also offers a solution to further streamline your product design workflow.
Always keep your team in sync, even in Slack
This Mockplus integration app for Slack connects your Mockplus teams with your Slack, helping update all team and project changes to your team members instantly in Slack. Here are some useful situations where you and your team member will receive a notification in Slack:
When someone deleted, added or updated a design page

When someone replied to your comments

When someone @mentioned you in their comments

When someone requested to join your team or access a project
Additionally, through these notifications, you can quickly jump into Mockplus, view and deal with relevant changes and updates right away.
How to connect Mockplus and Slack step by step
Just install this Mockplus integration app for Slack to enjoy a more seamless design workflow.
Follow the below steps to install and use the integration app in Slack:
Step 1. Open Slack, log in and go to "Apps" > "Add apps". Search for "Mockplus".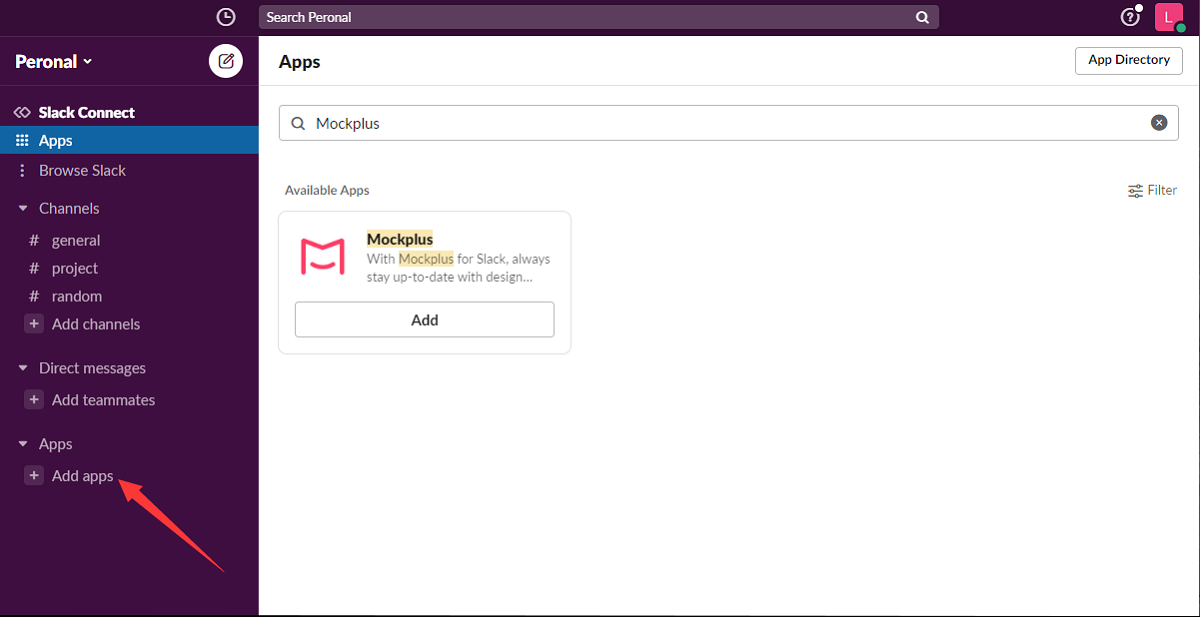 Step 2. Click "Add to Slack"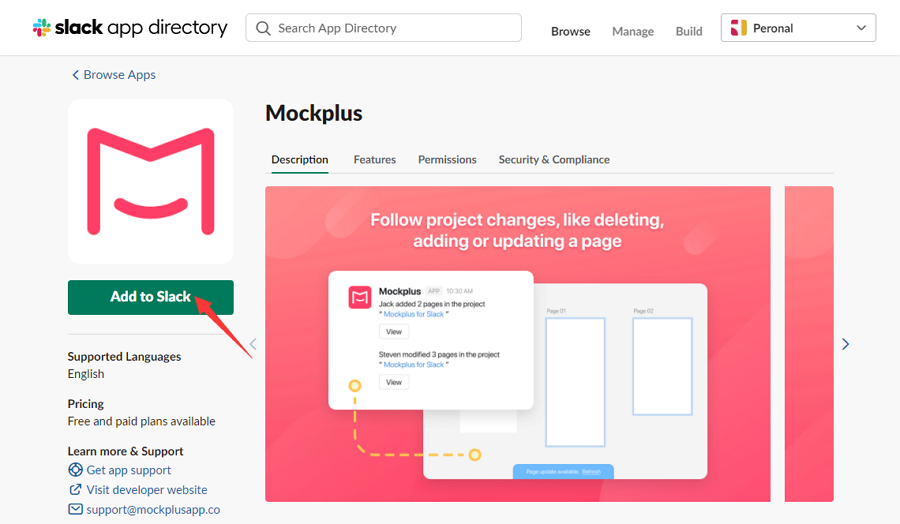 Step 3. Click "Install now" then when you're redirected to the integration landing page.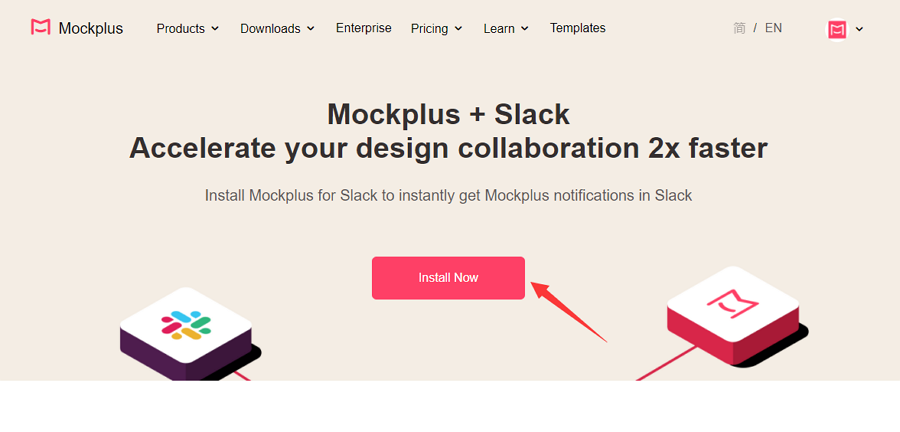 Step 4. Allow the permission request and go back to the Apps channel to start using this integration app.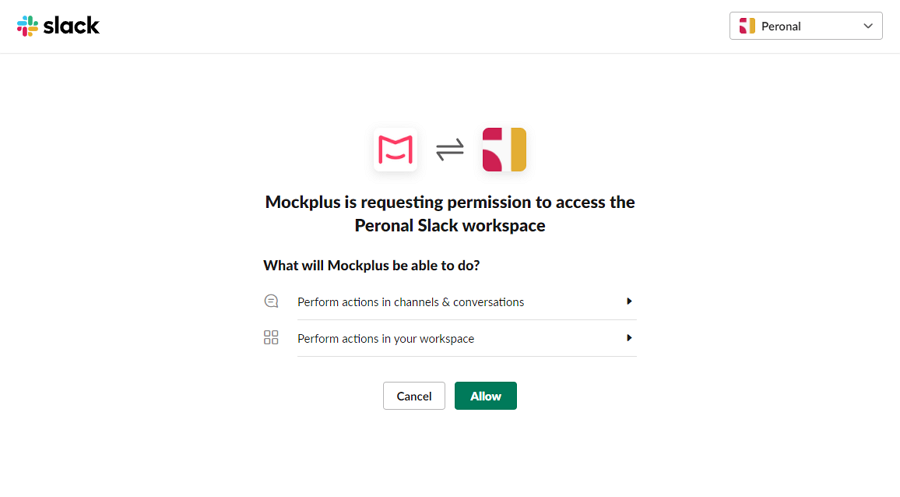 To receive notifications from your Mockplus teams and projects, you should first connect this integration to the right Mockplus account.
These are all the details about the Mockplus integration app for Slack.
Conclusion
Now, Mockplus has integrated with many popular third-party apps (like Jira, Slack and Lark), taking a really big step forward to streamline your design workflow. We're working as hard as ever to extend our integrations with more tools to enhance your product design and collaboration, suiting all the needs and usage scenarios of different teams.
If you have any good ideas, please feel free to contact us at support@mockplusapp.com.