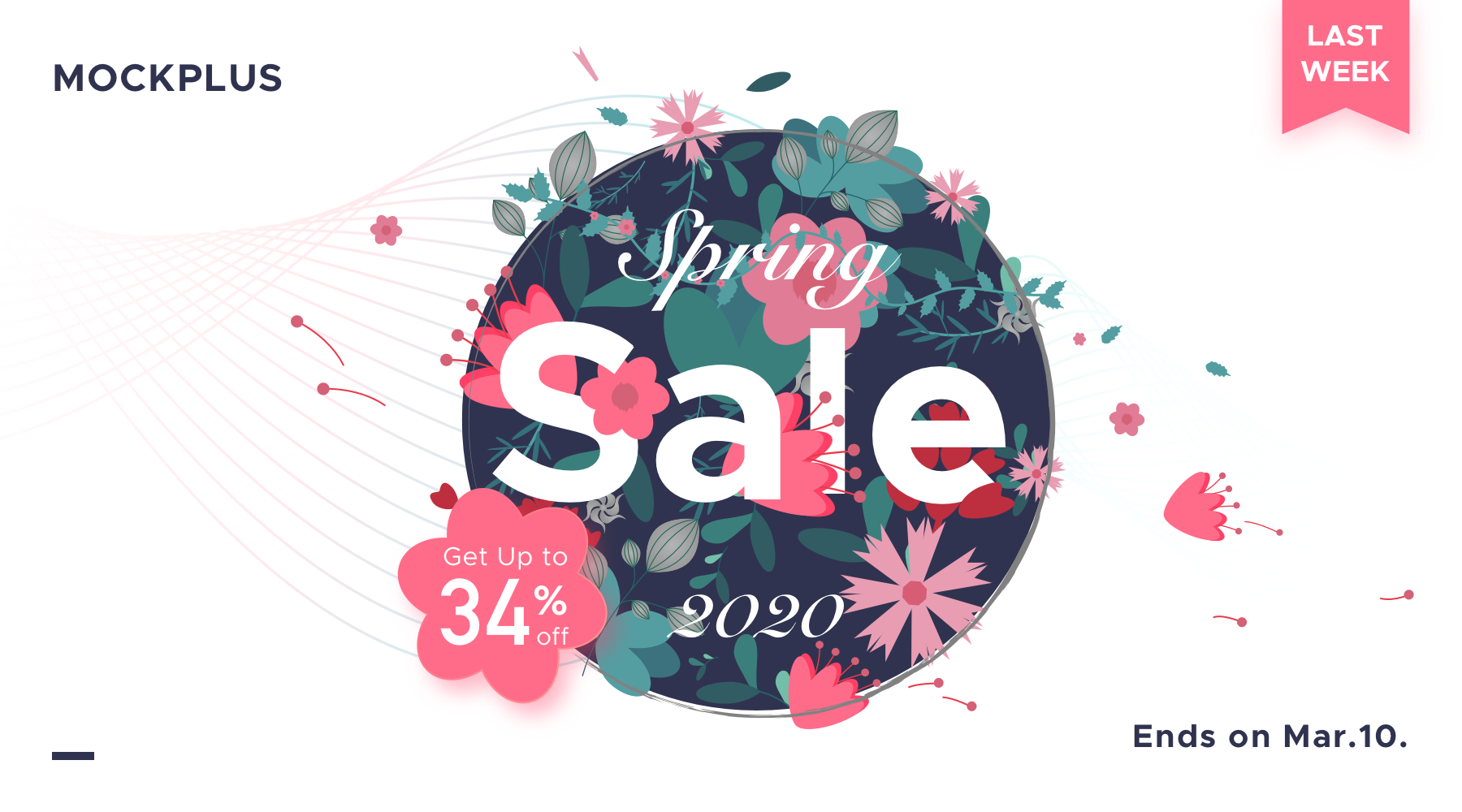 Spring is almost here and warmer weather is finally starting to come. It is a new start for your life and career. For designers, It is also a perfect time to get a powerful tool with a favorable price to power up your design throughout the 2020.
Mockplus Spring Sale 2020 is available now. It will ends on Mar, 10, 2020. Hurry up and go check out what great deal you can get right away!
What are the deals?
To empower the maximum level of product design, all our plans are on sales this time. Individuals, Teams and Enterprises of all sizes are totally covered:
Annual Billing - 25% off;
Unlimited Perpetual License - 34% off;
Group Buying - Double discount.
Buy yourself a better prototyping tool at significantly reduced prices now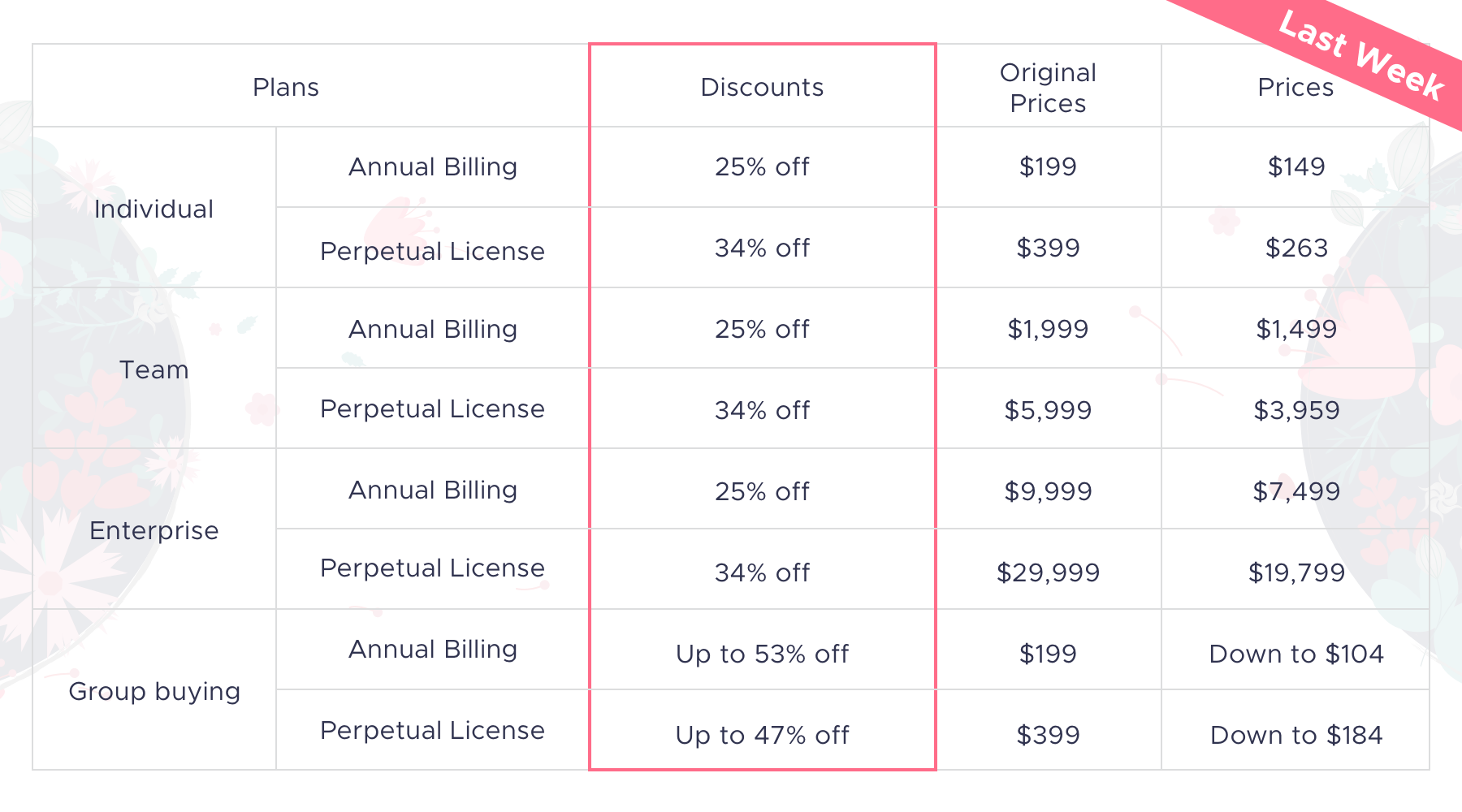 Plus
Buy Team/Enterprise - Get an extra 6-month extension for free.
Upgrade to a higher plan - Only need to fill the price difference.
Please note that extra 6-month extension will be added to your account automatically after purchasing.
Besides, to upgrade your Mockplus to a higher plan, you can merely contact us via support@jongde.com and fill the price difference.
Special Offer for Team/Enterprise Users:
If you've already purchased a Team or Enterprise plan, you can:
Renew your account - With 35% off.
Upgrade to a higher plan - Fill the price difference.
How Can I Get the Deals?
It's super easy, no coupon, no activation code. Visit our buy page or simple click the image blow.

Why Mockplus RP?
Mockplus RP is an all-around designing and prototyping tool for mobile apps, websites and desktop apps. The powerful functions and features are:
Drag-and-drop actions which are universally applicable
Auto-generating specs which save you so much effort and time
Hi-fi interactive prototypes which are vivid on previews and presentations
A massive amount of icons and components which are handy and sufficient for rapid prototyping
And with many more other practical features and functionalities, Mockplus RP will definitely elevate your work efficiency.
What are you waiting for? Hurry up! This beginning of year sale ends Mar, 10, 2020. it's limited!
Get Mockplus RP now! https://www.mockplus.com/buy/mockplus-rp.