Photoshop is a design tool that every designer must use. In order to meet specific design requirements, everyone will likely make use of Photoshop plugin at least once. This article has compiled 22 of the best Photoshop plugins for designers. Let's take a look.
Mockplus iDoc is a faster and simpler product collaborationdesign platform. The main user group for Mockplus iDoc includes product managers, designers and engineers. Its core functions include: Generating Specs Automatically, Cutting Assets in One Click, Various Note Styles, FastInteraction, Full-View Dashboard, and Team Management. From product to development, it truly allows for a more efficient and smooth collaboration method within a single document, reducing communication costs andimproving product efficiency.
Mockplus iDoc supports PS. With the iDoc PS plugin, you can upload PS design drafts for tag cutting, etc. (Mockplus iDoc PS plugintutorial). After uploading the design draft in PS to iDoc, you can do the following:
Smart Specs Generating. Intelligent, detailed and accurate specs generation,; 3 annotation modes, including no selected specs, inter-layer specs, and multi-selection specs; it is also possible to view the percentage value of specs; you can also use a magnifier tool to enlarge the annotation details; you can find any repeating elements in the page with one click. (such as text, color, margin, width, etc.); and you can switch multiple measurement units through the unit switch panel
One-click assets cutting. Cut through the plugin in the PS and upload it to iDoc, one click to download
Various comment styles. A variety of comment styles are provided to allow viewers to evaluate and respond to design drafts
Quick interaction. You can set page jump interaction, quickly create high-fidelity interactive prototypes; support 9 kinds of transition effects, set delays for automatic jumps, you can also set a fixed scrolling area; and generate links for demonstrations. Mobile project also supports mobile phone demonstrations.
Full-view storyboard. All design screens are displayed in the full-view storyboard, which can be scaled freely; logicallines can be set and logical descriptions can be added between two screens toshow their logical relationship; navigation map is also supported for quick positioning.
Team management. Project management: projects can be grouped according to project attributes, each group can have multiple projects, and can also set participants of each project; team management: divide team members into different departments by setting their identities to"administrator", "members", or "Collaborators",assigning team members different operational permissions
Please see the function display video for details: 3 Minutes to Learn Mockplus IDoc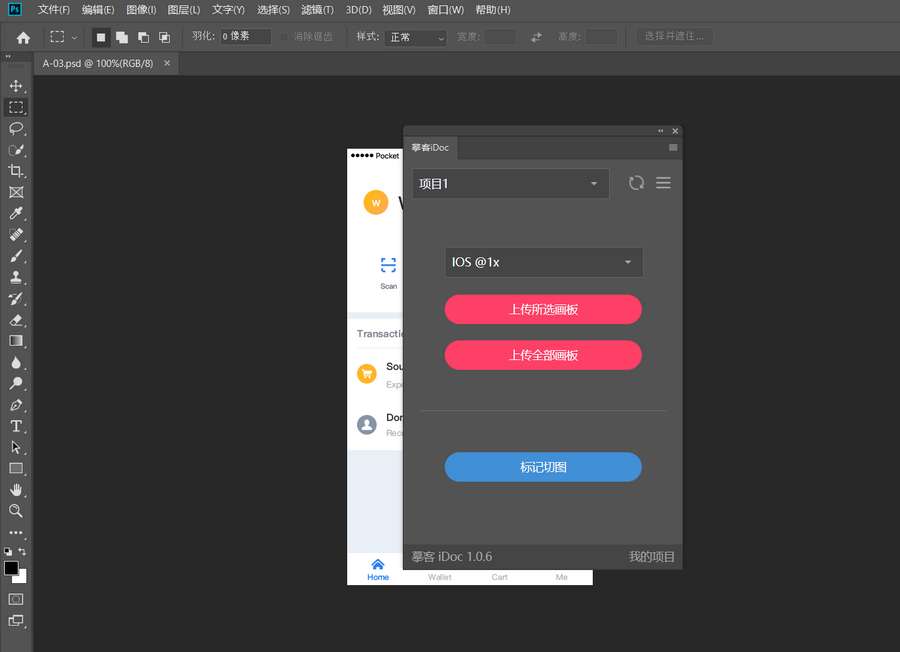 2. GuideGuide (PS auxiliary line plugin)
GuideGuide is an aid for Photoshop. With this software, standard guides can be easily created, making it easier for designers to create productions and save time in drawing. The software operation is relatively simple, just load the plug-in into Photoshop and you can complete the production of various auxiliary lines.
Quickly create columns and equal gaps
Quickly align elements
Quickly choose the way to mesh
Quickly divide navigation
Support for calculating width
Draw a baseline grid
For details, please see the feature display video: How to use GuideGuide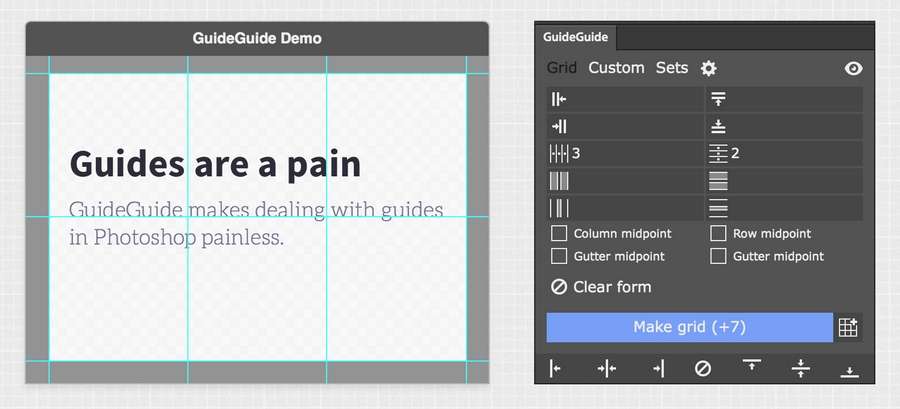 3. Lumenzia (PS mask extension)
Lumenzia is a Photoshop mask extension that adds urban-stylefilter effects to images in PS. The plug-in supports various effects for adjusting brightness and area range, and can also customize the adjustment area, add color, and so on.
Features:
Mixed color with mask (save important file space, avoiding the need to update the mask)
Color mask (visually select color and brightness)
Real-time mask
Area and range picker (click on image visualization to select the correct mask)
"brighter/darker" mask (select pixels relative to the surrounding pixels)
Combine masks (merge group masks to save space and accurately view masked content)
For details, please see the function display video: Howto use Lumenzia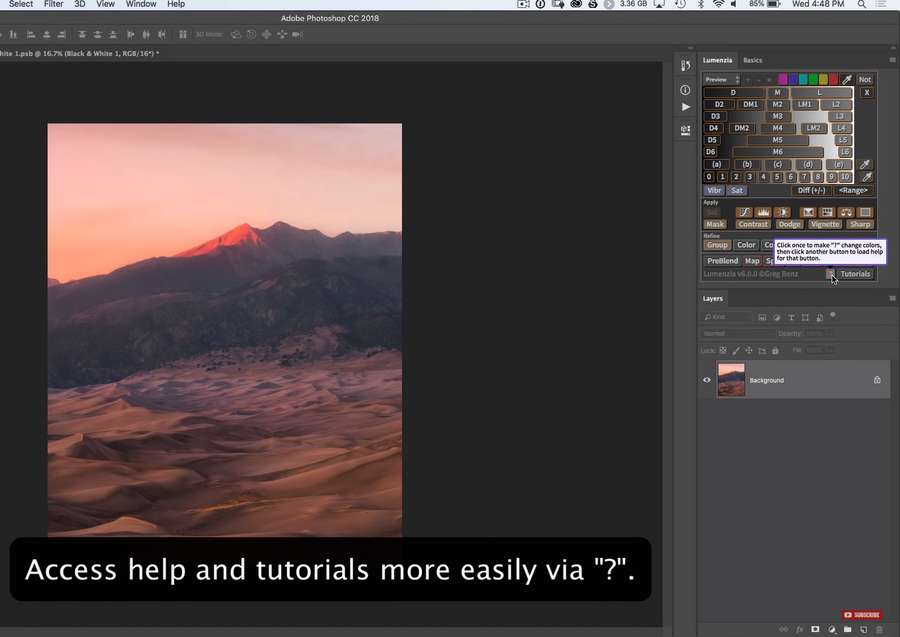 Fluid Mask 3 is a tool that can help with PS images. The plug-inis very rich in editing functions, supports a variety of brush tools, can load photos of the map into the editing area, and use different brush tools to process them to optimize images. There is also support for edge width adjustment,and masking auxiliary functions such as design, tone adjustment, grab, zoom,and photo.
Features:
Mixing precise brushes: Apply a mixed mask to the exact area and then mix in the final map
Force Edge Tool: Use the Force Edge tool to add edges to theimage; use feather adjustment to control the width of the blended forced edge
Cleanup tool: used to fill small holes in the larger mask area to make it continuous
Progress bar function: the cost of completing the command and there maining time indication
For details, please see the function display video: Howto use Fluid Mask 3

Long Shadow Generator is a Photoshop long projection plugin.The long projection effect is very common in web design, UI elements and icons. In addition to supporting long projection in 4 directions, this long projection plug-in also supports setting the projection length.
Shadow length
Opaque shadow
Black or white shadow
Flatten or gradient shadow
See the feature show video for details: How to use Long Shadow Generator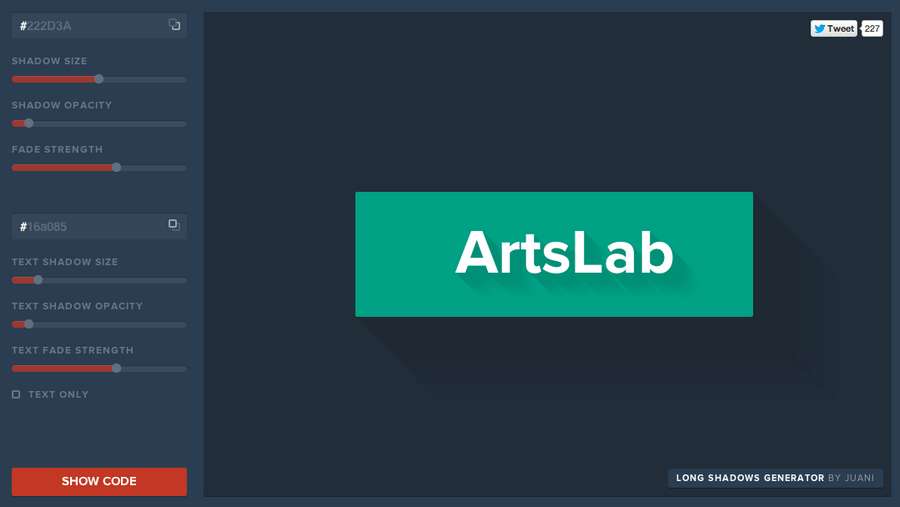 6. CSS3Ps(PS layer conversion plugin)
CSS3Ps is a PS layer conversion software that converts layers into CSS3 code that can be viewed in a browser, making it easy to add relevant design elements directly to your design. The operation process is very simple,and the conversion task can be completed with a simple operation of the mouse.When converting, you can select either a single or multiple layers and implement batch processing by clicking on the conversion.
Features:
Text layer: layer conversion that can set text content
Multi-layer selection: You can convert one layer independently ormultiple layers.
Vendor prefix: you can modify the prefix name of the file and setthe address saved by the code
Size setting: When converting, you can choose the size of thelayer
Layer Shadows: Supports converting shadows in layers
External illumination: Ability to process layer effects andoptimize your conversion
For details, please see the feature display video: Howto use CSS3Ps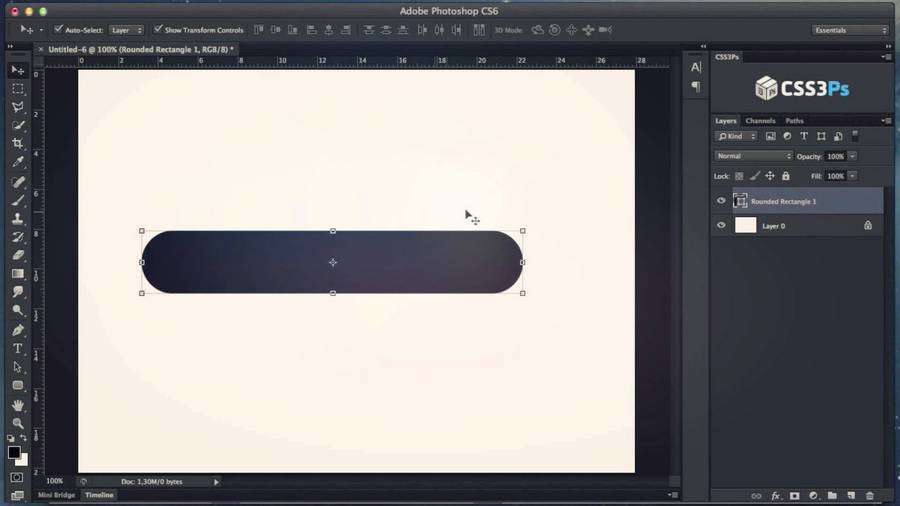 7. Ink (PS layer detailed information generation plug-in)
Ink is a PS extension that helps display details of Photoshoplayers. This plugin allows you to quickly generate detailed information about a specific layer, such as, size, color, etc., to provide layer information for the front end. With this plugin, designers can easily export specification documents so that there is no inaccurate front-end output due to lack of specification.
You can record information about each layer corresponding to the graphic, such as: color, shape, size, gradient, shadow, etc.
See the tutorial for details: How to use Ink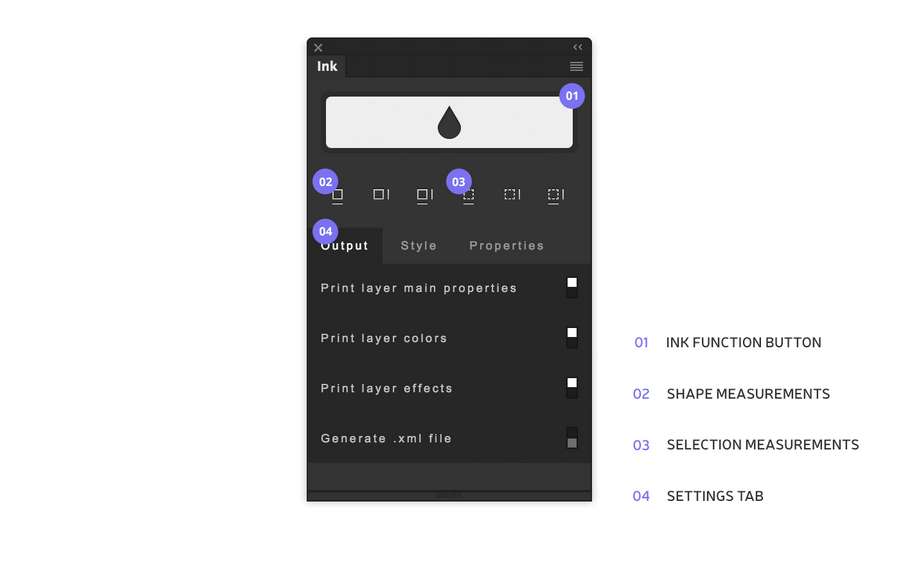 8. CSS Hat(PS layer conversion CSS style plugin)
CSS Hat is a PhotoShop plugin that automatically converts PS Deffect layers into CSS style code.This plugin is quite helpful for web designer or development related workers, and the generated CSS styles can be used directly, saving a lot of time.
Features:
View layer styles with one click
Easy to use fonts, paragraph styles
One-click conversion to languages such as Less/Sass/Stylus
See the feature display video for details: How to use CSS Hat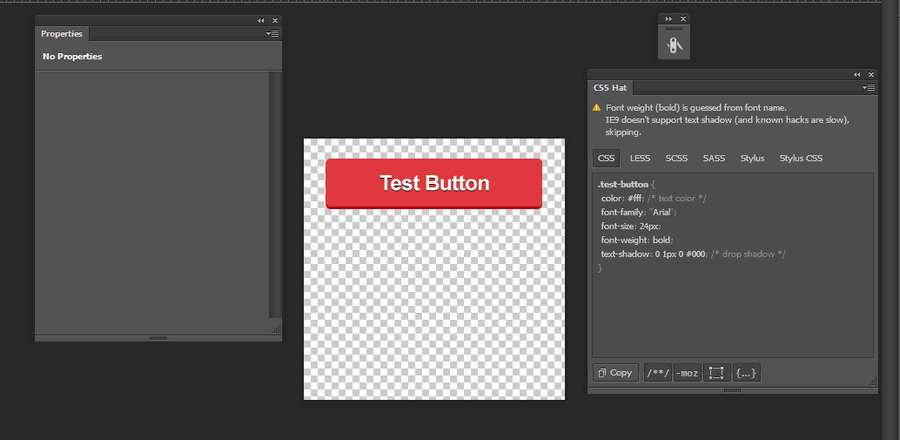 9. PSD Cleaner (find and repair PSD disorder layer plugin)
PSD Cleaner is a plugin that helps find and fix confusing PSD layers.Designers can use it to easily organize PSD design documents. The software will automatically scan the structure of the PSD document, sort out them easy layers on the operation panel, and quickly repair them so that the documents are neat and orderly.
Features:
Quick naming: Automatically locate and rename unnamed layers
Use the correct layout: you can quickly turn any text with broken spaces into paragraph text
Patching CSS compatibility: Some Photoshop effects are not supported by CSS. This plugin can help you find them and fix them.
Clean up unwanted layers: Clear all unwanted layers with just afew mouse clicks
For details, please see the feature display video: How to use PSD Cleaner

10. Copio(PS Quick Copy Layer Plugin)
Copio is a plugin that can quickly copy layers to another PS document. In the past, you had to "right click - select duplicate layer -select paste destination". The Copio PS plugin makes layer operations more efficient and increases user productivity.
You can copy and paste layers directly to another PS window with shortcut keys.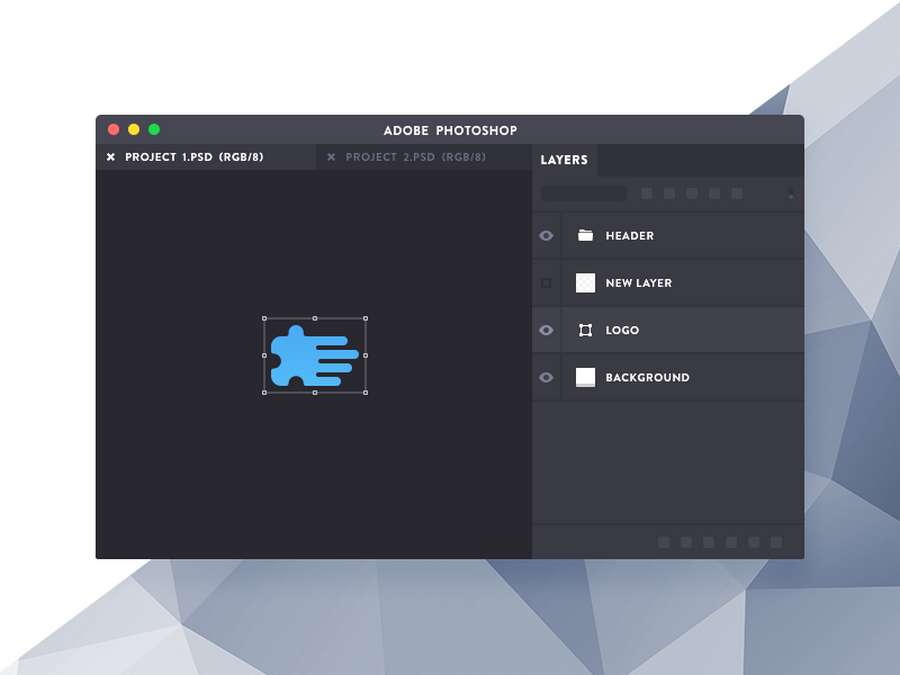 11. Layrs Control (PS layer controlplug-in)
Layrs Control is a plugin that helps manage Photoshop layers.With this software, you can modify the edited layer. Usually in the PS, the design of the layer can be modified at will, but it is more troublesome to modify after the design is completed, and the steps of the operation will be more complicated. With this PS layer control plugin, it's easy to delete blanklayers, duplicate layers, selected layers, edit layer names, and more.
Features:
Layer name editing
Delete unused effects
Flatten all layer effects
Delete empty layer
Rasterized smart object
Looking for similar files and folders
Convert to smart object
See the feature display video for details: Howto use Layrs Control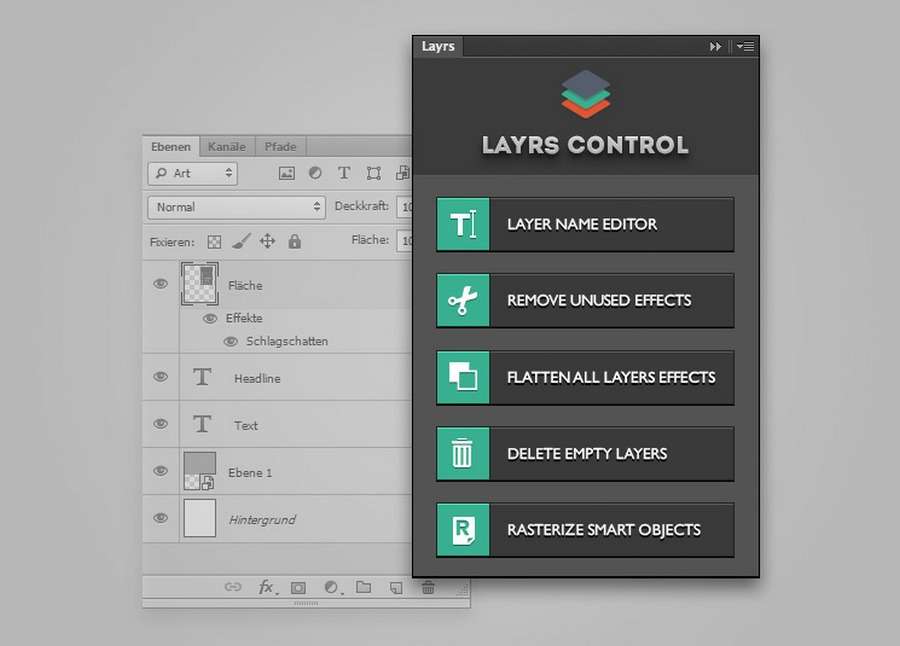 12. Corner Editor(PS fillet editing plugin)
Corner Editor quickly rounds corners. The cool thing is that this plugin is made with Photoshop Script and features a full graphical interface, making it easier to use. As a visual designer, this rounded insert is not to be missed.
Features:
The ability to edit the radius of the fillet at any time
Multiple paths can be edited together at the same time
You can use different fillet radii for the four corners
In addition to rounded corners, you can also set chamfering andother styles
Support for setting shortcuts to custom scripts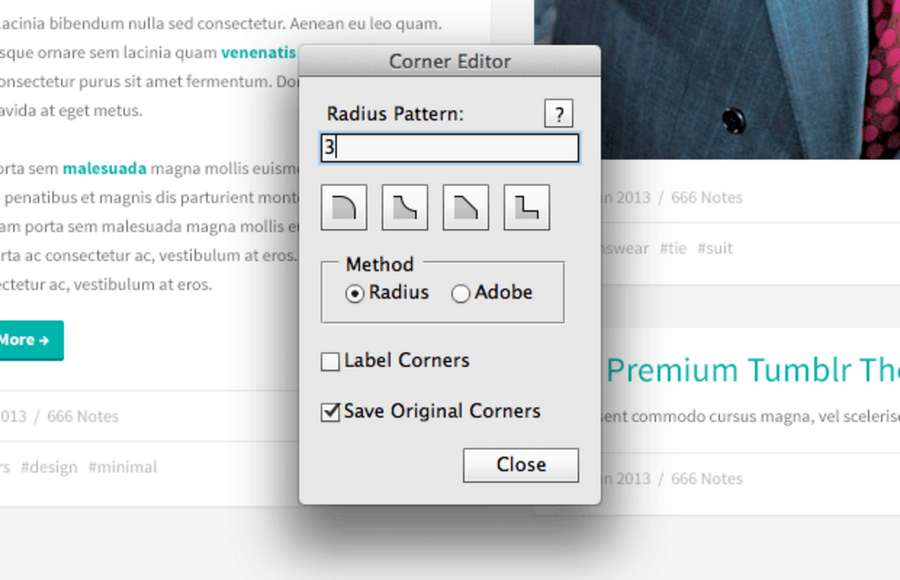 13. FontAwesome (PS Web Font Icon Plugin)
FontAwesome is a free and easy to use web font icon that can be used directly in Photoshop. As long as it is introduced in CSS, you can generate icons directly through the class. At present, the number of icons has been updated to 585, including commonly used APP UI application icons, brand icons and so on.
Features:
Contains all image icons related to the web page
No JavaScript, no need to worry about compatibility
Infinite zoom
CSS control. As long as CSS supports it, it can be displayed regardless of color, size, shadow or any other effect.
Compatible with other frameworks
See the feature display video for details: Howto use FontAwesome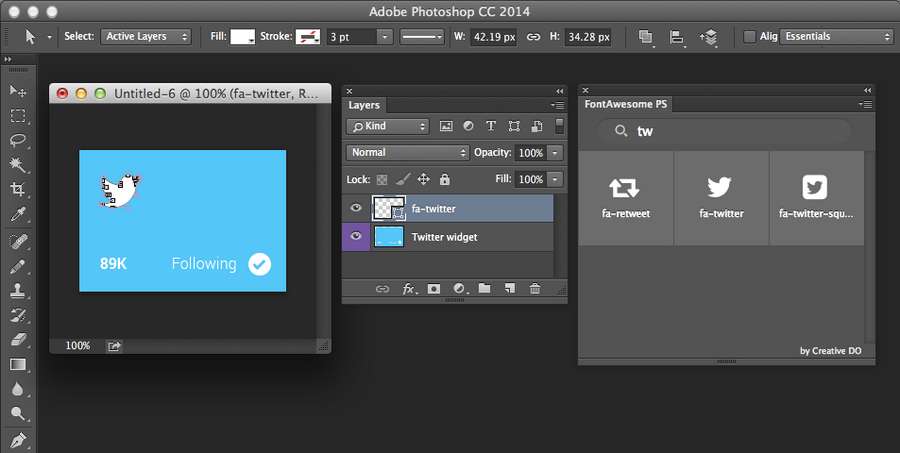 14. ON1 Effects(PS color filter plug-in)
ON1 Effects is a powerful library of PS photo palettes with hundreds of stackable filters, presets, borders and textures. ON1 Effects can be used toadd an HDR effect, convert to black and white, show more detail, reduce noise or enhance portraits, helping users solve all their filter problems in one step.
Features:
Multiple filters, presets, and textures
Customizable presets
Real-time adjustment and preview
See the feature show video for details: How to use ON1 Effects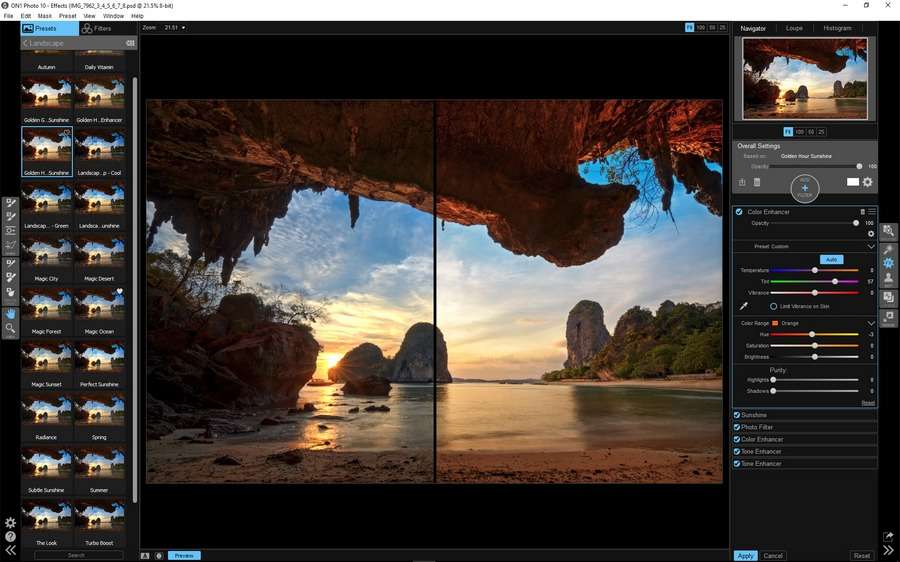 15. Adobe Camera Raw (PS image processing plug-in)
Adobe Camera Raw is an image processing software whose main function is to process raw pictures taken by digital cameras. This software can be inserted into PS, and the camera device can be connected to the computer to effectuate data transmission, making for the convenient processing of image content on PS.
Features:
The ability to find raw data from the camera
Support for processing raw files and meta data processed on the camera
Support for data resources loaded by camera list operations
The ability to select photos or videos that can be imported depending on how the camera is connected.
See the feature display video for details: Howto use Adobe Camera Raw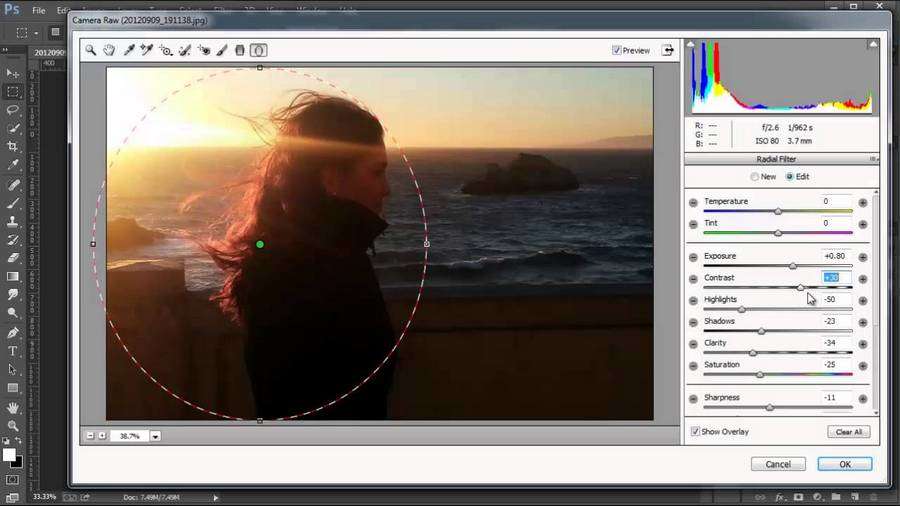 Digital Anarchy Texture Anarchy is a Photoshop texture filter plugin that contains a number of beautiful preset texture schemes. There are 3 very nice material packages in the plugin that provide rich texture control, four adjustable lights, a full gradient editor and 38 different basic noises. Textures are generated by geometric operations and can be scaled to any resolution.
Features:
Support for noise reduction
Support for special effects settings
Support for natural texture rendering
Gradient texture that supports multi-palette layer fractal noise and color
Provide a large number of mixed modes
Can design the game's 3D interface, rendering the visual sense oftechnology
See the feature display video for details: How to use Texture Anarchy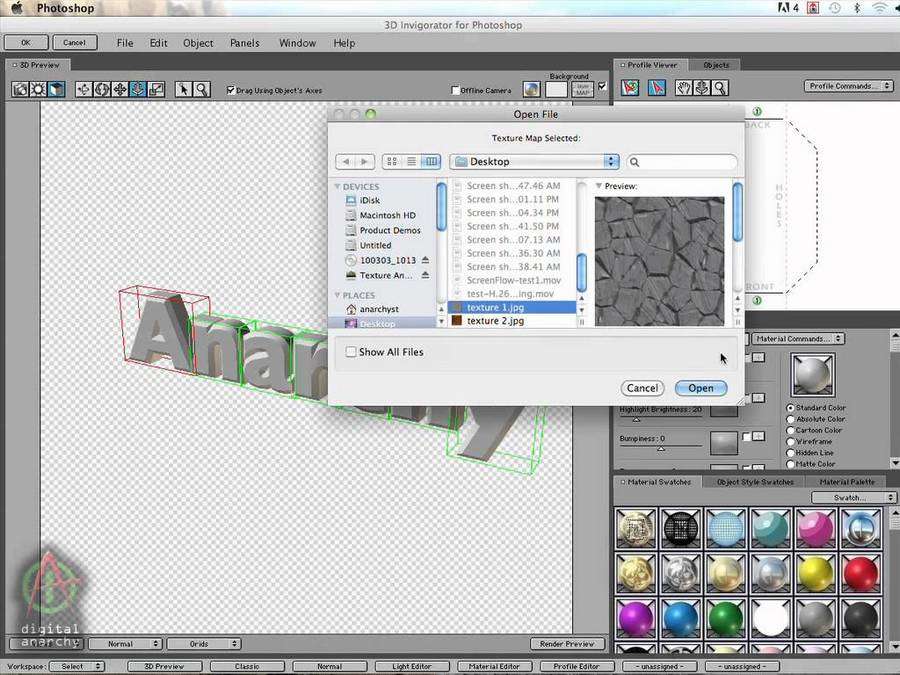 Blendme.In is a PS icon plugin that is popular with web designers and mobile UI designers. Blendme.In offers a lot of great UI designe elments such as icons, UI kits, etc. The material copyright is free. The material format is a layered PSD or AI vector file. Once installed, users can quickly search for resources by keyword.
Features:
Provides many excellent UI design elements such as icons, UI kits,etc.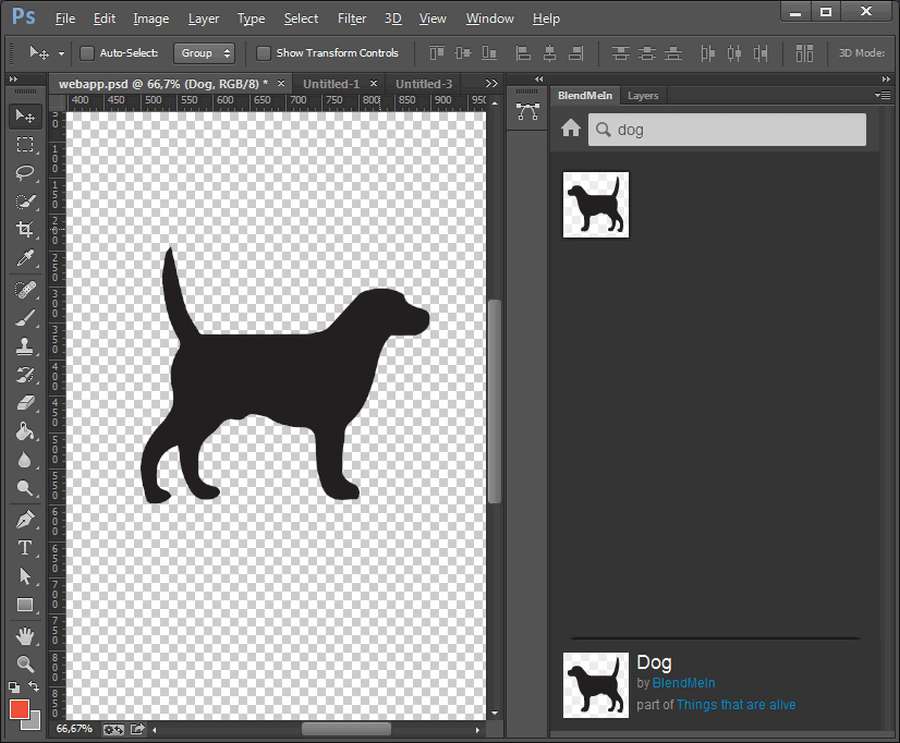 18. Flaticon(PS icon plugin)
Flaticon is a PS icon plugin. The main content the software comes from flaticon.com, which has a lot of icons. Whether you download a single icon or download an industry or domain design icon, you can find it onthe website.
Features:
Provides thousands of icons for different industries, categories and styles
See the feature display video for details: Howto use Flaticon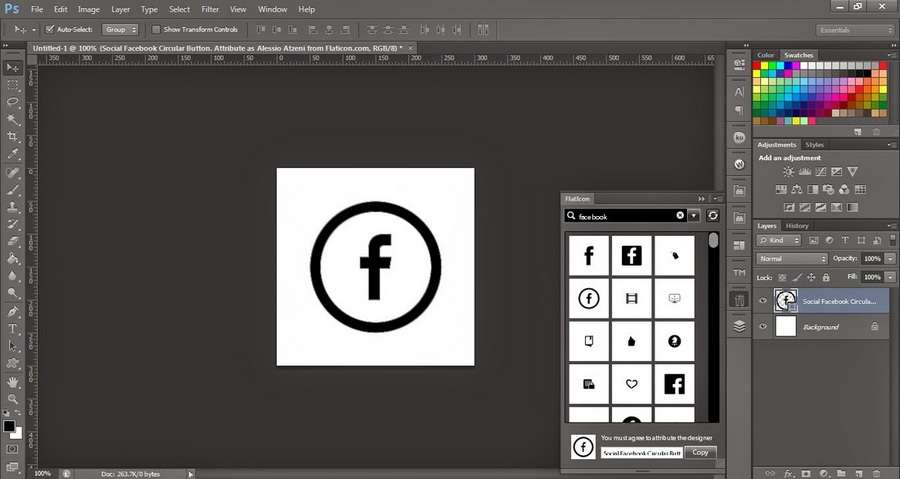 19. Fontea(PS font plugin)
Fontea is a PS font plugin. With this plugin, you can directly use the fonts from Google Fonts directly within Photoshop. Google Fonts features over 700 fonts, all for free.
Features:
Access to 700+ free fonts on the Google Font Library directlywithin PS
Search for fonts directly via extensions
You can filter fonts based on font type (type: serif font, sansserif font, display, handwriting, monospaced font)
Direct preview font
You can collect your favorite fonts for quick use again in the future.
For details, please see the feature display video:How to use Fontea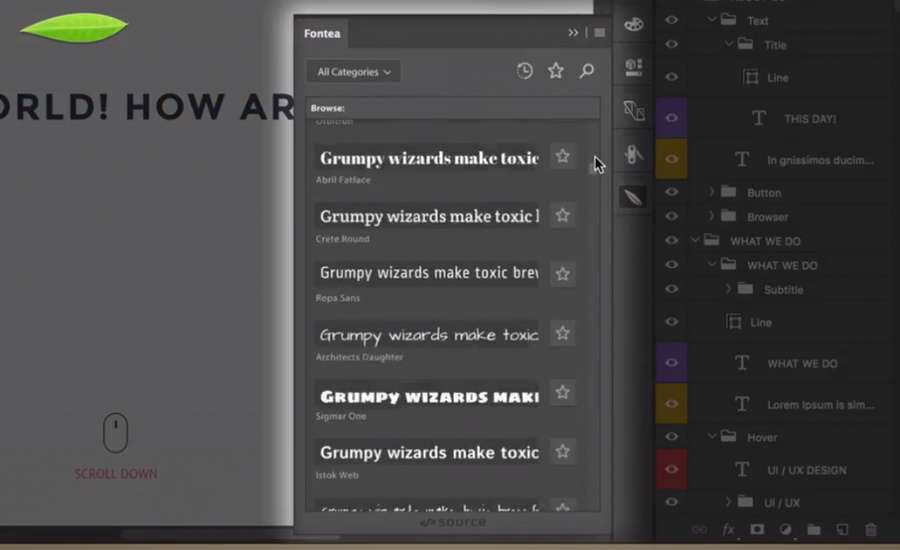 20. Noiseware (PS filter plug-in)
Noiseware filter is a professional PS picture noise reduction software. Through the software, the noise of the picture can be reduced, and the parts where noise can be optimized is automatically detected. An optimal noise reduction value is automatically calculated, and the noise reduction can be completed according to the internal data adjustment.
Features:
You can use filters to adjust color parameters and how the configuration controls are handled.
Can check the noise and display the noise ratio curve
Support to set the noise reduction level by operating the corresponding slider
Can calculate the best noise level
See the feature display video for details: How to use Noiseware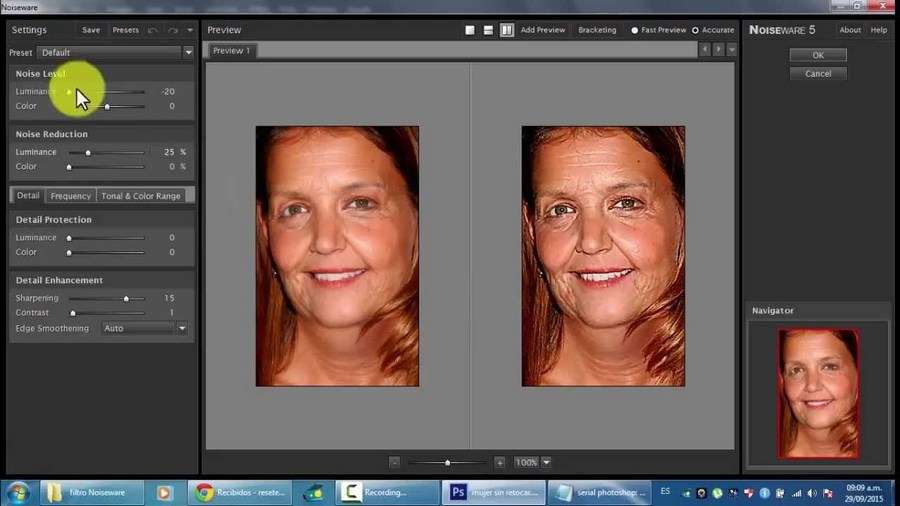 Nik Collection is a set of professional post-processing filter plugins from Google that can be used in Photoshop. The plugin was originally priced at $499, and Google recently removed the fee for the software. This set of filters has 7 powerful image processing plugins:
Analog Efex Pro (Classic Effect Filter)
Color Efex Pro (Image Color Filter)
HDR Efex Pro (HDR Imaging Filter)
Silver Efex Pro (black and white film filter)
Viveza (optional adjustment filter)
Sharpener Pro (sharp filter)
Dfine (noise reduction filter)
For details, please see the feature display video: Howto use Nik Collection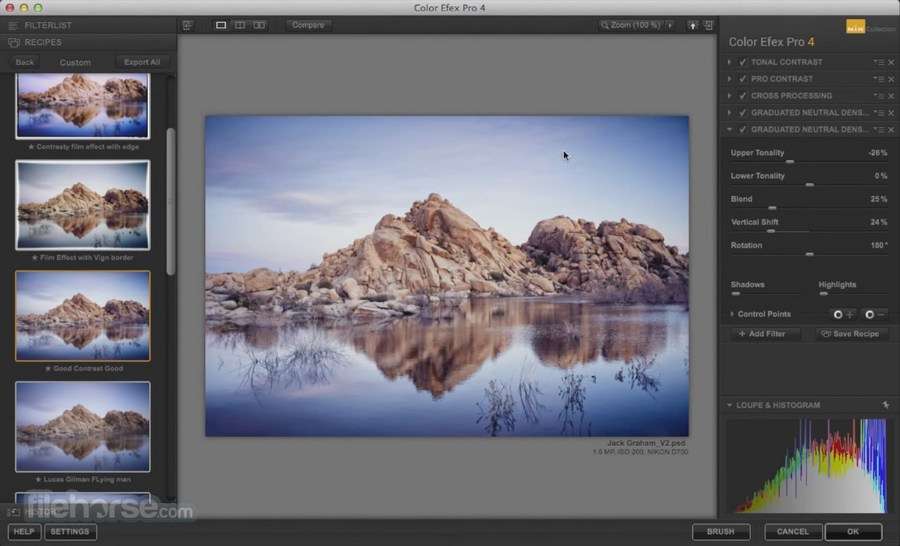 22. PortraitPro(PS portrait beautification plugin)
PortraitPro is a smart portrait landscaping and dermabrasion software that allows users to reduce people's wrinkles, black spots, shines,etc. in their PS photos. The software contains a large number of beautification tools. In addition to repairs the software can also make character makeup.
Features:
Complete set of makeup tools
Advanced smile detection
Hair styles in various colors
Face change
Perfect blemish repair
Beautification of eyes and mouth
See the feature display video for details: Howto use PortraitPro