From anticipatory design to personalization, quite a few great innovations has been brought into 2016. With the constant advancement of technologies to more deeply engage with society, what the new trends of UX field will be like in 2017? Based on my hands-on experience testing new UX trends on my website and suggestions derived from industry experts, here are my round-up list for the top 6 UX trends in 2017:
1. The Explosive Growth of Prototyping
As the boundaries of UX designers and UI designers become increasingly blurred, the two independent designs will also become more integrated design process. With the introduction of brand-new prototyping tools in 2017, it's much easier than ever to make concepts a reality, and the prototyping would be an indispensable part of every design flow.
Newly-introduced prototyping tools will dramatically boost the productivity of designers so that they can invest more time designing for users, rather than getting familiar with the tool and redesign. Meanwhile, desingers will be more focused on interaction instead of interface design. Adopting new prototyping tools, such as Mockplus, can not only make rapid prototypes displayed on the screen, but also can show their clients a prototype of the actual application.
2. The Evolution of Simplistic Design
In the upcoming 2017, simplistic layout will be a mainstream trend. Minimalist design focuses more on the user content, other than the user interface, and uses a clear visual interaction to get user's problem resolved. It enables users to put their attention on content by reducing those distractive elements.

A minimalist user interface. combined with good usability, will impress users a lot during the operation. An easy-to-navigate and follow application is doomed to be a very powerful form of communication.
3. The Leading Role of Micro-Interaction in Product Design
The concept of "micro-interaction" was originally put forward as early as the end of 2013 by Dan Saffer, whose insights of Microinteractions are very forward-thinking and instructive in this field. He suggests that "Designing for details" and emphasizes on the micro-interaction which shouldn't be limited to a small range of space or time, but subtle, detailed and user-friendly interaction.
Into 2017, the complexity of information will be more than any aga before, but there is somewhat limit on the information accepted by human brains. Henceforth, this would require designers not only to consider the user experience, but also to let users access the information easily via narrowing down the information scope, optimizing the informaiton extraction and thus to achieve the simplication of cmplex information. In this way, details will be the guidance of users. So, the micro-interaction will become a irresistible trend of new era.
4. The Rise of Color, Font and Texture Among Designers
Gradients (namely the gredient color) go popular in the entire previous years. But how gradients can meet the discerning requirements of designers. Nowadays a lot of visual programs have been trying to break through the shackles of flat, towards to a much more interesting trend, such as large fonts, strong contrast, new iOS 10 shadows and son on. In the new year of 2017, users will see more vivid colors and bold gradients. Rich, lively and deep color to bring visual impact.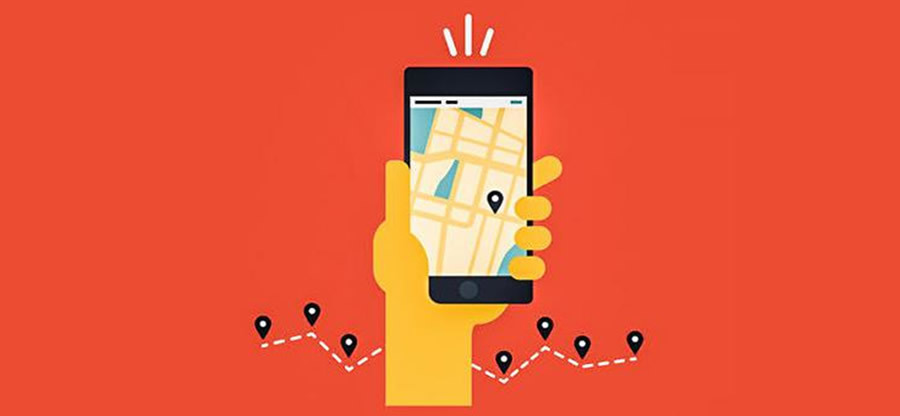 5. The Insist of Card Design
Card design is based on the idea that all most relevant informatioon on a single topic is gathered together. It helps to:
A. Card design allows a large amount of content to be built into easy-to-understand group parts.
B. Card design allows to create multi-functional user interface that can be used on screens of different sizes. For users, the card has no extra annotations, but intuitive and understandable.
C. Card design allows resconstruction flexibly to match different breakpoints.
6. The Tactile Sound of 3D
The emergence of these new technologie, such as Haptics, voice interaction technology and VR virtual reality, will bring about more than just technological innovation, but also or design field. Through touch, sound and 3D technology can designers provide a brand-new immersive experience, getting hooked on augmented reality and virtual reality technology. At the meantime, this will bring new opportunities and challenges to designers, with a significant impact on modern interactive and visual design.

Closing Notes
There is no doubt that new technology takes time to be accepted. Many of the current research focus, including the use of these different senses in VR, I think for our UX designers, the comprehensive ability and solid theoretical foundation may gradually become more and more important. We can see that in the near future all of our senses can have a specific stimulation of interaction and numerous industries will benefit a lot by it.