I believe that most UI/UX designers have been stuck in finding inspiration some time. When such thing happens, they usually turn to some websites or design communities to look for something useful. Recently, I happen to find a website named Icons8, which provides a lot of design resources for designers. Hope that would be favorable to designers' creativity.
Icons8 is the world's largest collection of icons for print-, web-, and graphic designers. All icons are done by an in-house team of icon designers, which guarantees consistent style and highest quality. If there's an icon you need and you can't find it, Icons8 will make it for you for free. All of Icons8's icons follow iOS, Android, and Windows icon guidelines, ensuring that your icons will match the operating system's native icons.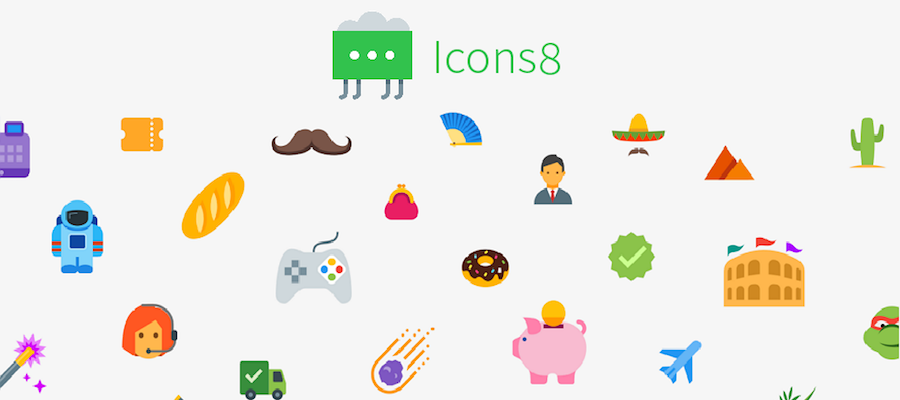 It is a massive online library with thousands of professionally crafted vector icons for you to freely use in your digital designs. Used by companies like Apple, Intuit, and Adobe, Icons8 has over 55700 items in their collection. Everything is organized into easily browsable categories and tags, so you'll be able to assemble your own unique assortment for your next project. Then, let's check more features of this website.
What icons8 can provide to us?
– Users will be able to download icons in PNG, SVG, EPS, PDF or as font (all PNG up to 100 px are free, icons from "Very Basic" are free in SVG as well); ICO format is available in the Windows app.
– There are Web app, Mac app, and Windows app.
– Icons 8 develop 7 different styles and follow the guidelines of Apple, Microsoft, and Google. Also, they match their icons to the operating system's native icons.
– Vector icons are not merged and have preserved shapes (only for users with paid license).
– All users can use special effects and recolor icons.
– Users can drag icons to Sketch, Photoshop, Xcode or anything else.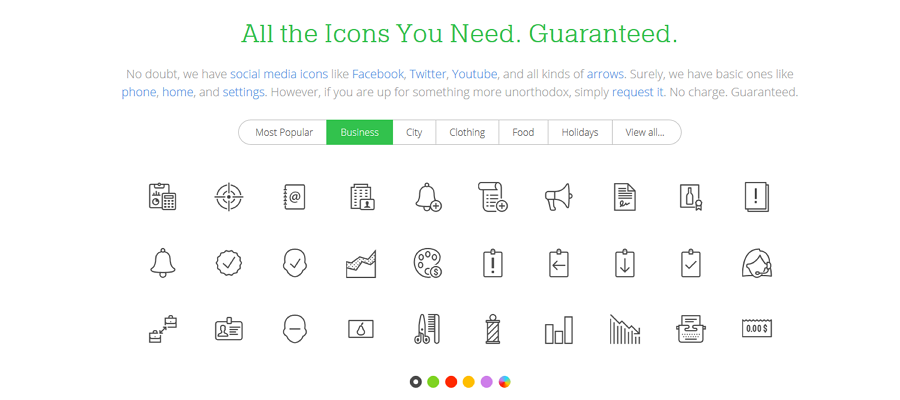 For more icons download: Icons8