Fonts matter a lot. They are crucial for the success of a design project. A great font is like icing on the cake that livens up a pale text or statement. It adds a unique and special touch to your design. If you want to put finishing touches to your design, one of the simplest things you can do is to pick the right font.
Though time-travel has not been invented yet, some typefaces are likely to take you back to the 50s and pour retro vibes over you. Again and again, retro and vintage fonts become the most-used typographic tool for designers. The year 2020 isn't an exception. In this post, Mockplus has listed 35 attractive retro and vintage fonts. And most importantly, you are provided with 10 amazing resource sites for you to find your favorite fonts.
35 of the Best Retro and Vintage Fonts
1. NOIR

Noir has been designed and released by Switzerland-based designer Matthias Guggisberg. The font is delicate and elaborate. It has a unique touch of elegance. If you want to give a lively vibe to your design, the font is a good choice. It is a free, geometric, sans serif font.
Price: Free
2. Carosello Vintage Font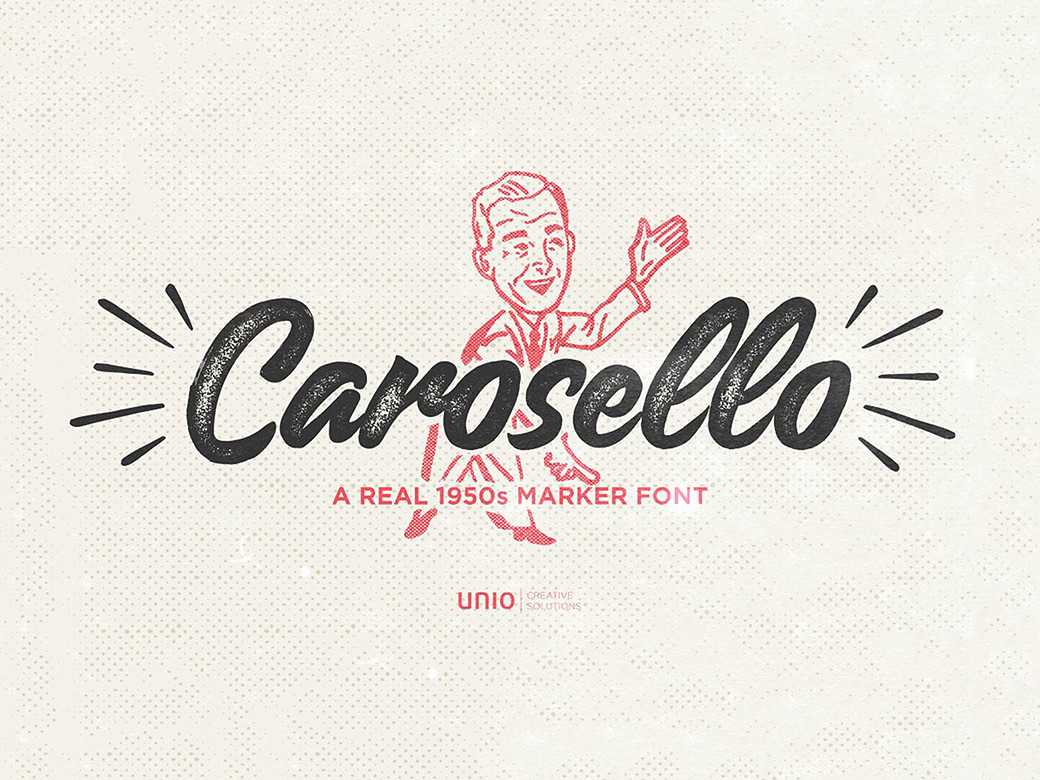 Carosello Vintage Font has been designed by a team of graphic designers based in Italy. Unio, the Latin word for union, is what brings this team together and merges them into their mutual passion: design. The team created this delicate set of fonts to give a genuine hand-written impression to your work. It will be a huge help to anyone who's into a vintage style.
Apart from the alphabet in upper and lower cases, it's sprinkled with glyphs of many kinds to complement your creation with small details. Do you already see them as a part of your branding design? Or maybe a stylish apparel piece? Anyway, not using this font is out of the question!
Price: Free
3. Yaquote Script Font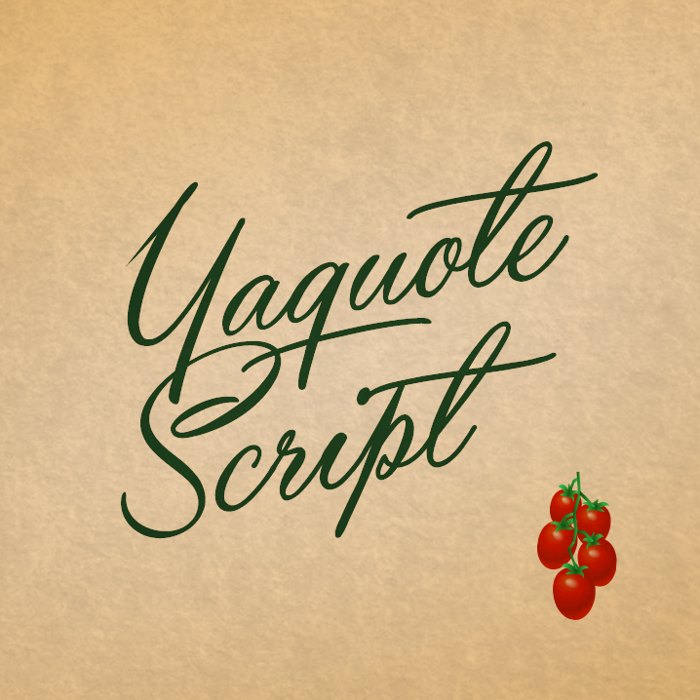 Yaquote Script Font is from Måns Grebäck, a type designer from Örebro, Sweden. For a type designer in his mid-twenties, he has already created an impressive library of typefaces. Many of them are confident script fonts in a broad range of styles and inspired by advertising and lettering from the mid-20th century.
The elegant vintage font Yaquote is also inspired by 1960s advertisement scripts. If you need to render an understated look to your design, this free cursive font is sure to be a good choice. It won't distract viewers from the main message. One thing you need to note is that it's only free for personal use.
Price: Free
4. Silver Fake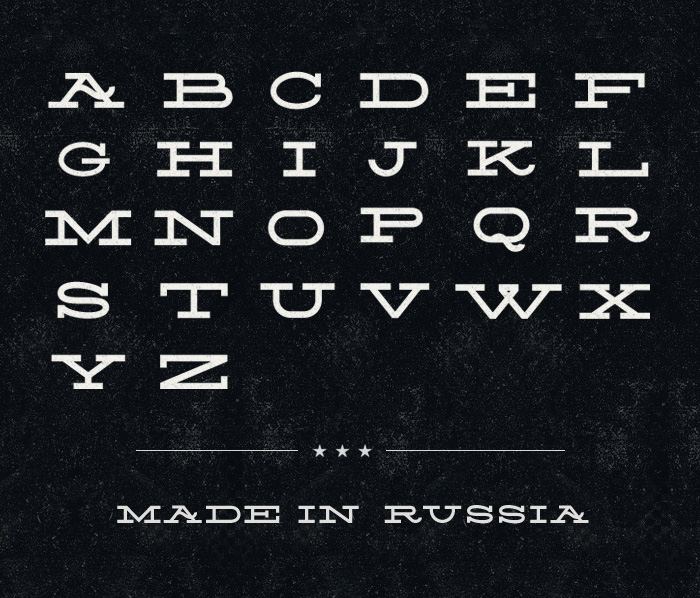 Silver Fake is a wide contemporary font from Alexey Frolic. The talented typography design gives an "old style" feeling. It's skillfully expressed in the curves that make the display typeface suitable for both retro and modern designs.
The font letters are capital only but some alternate characters are also included. The slab serif balances an old-style vibe with modern curves for a retro, yet up-to-date aesthetic. You can use the font for both personal and commercial use.
Price: Free
5. Fancy Me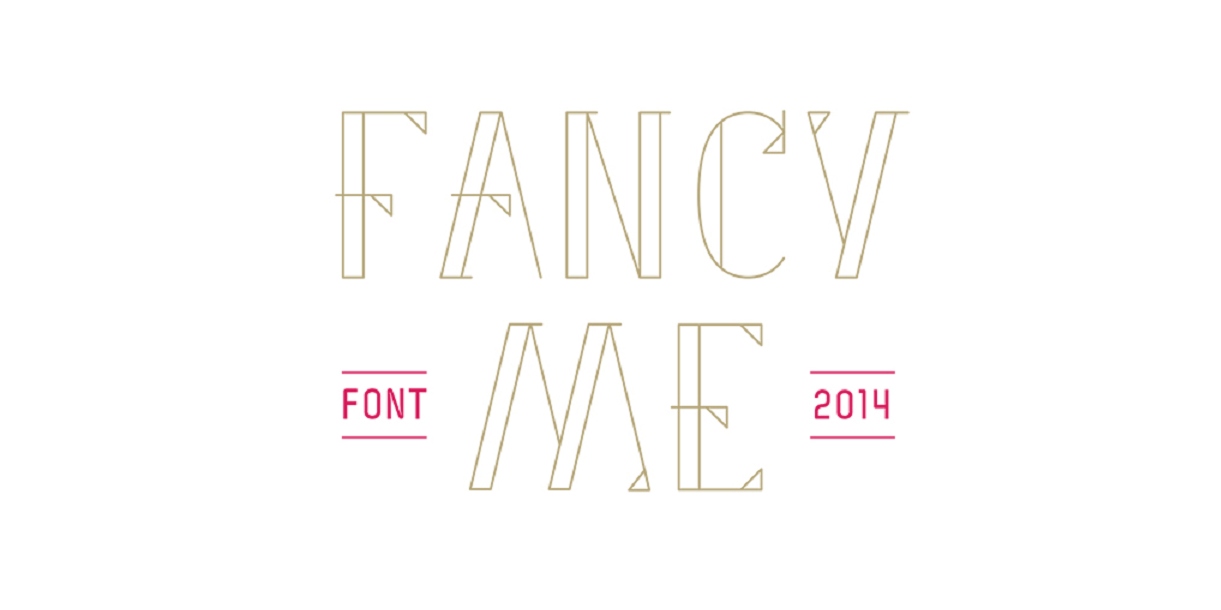 Fancy Me is a font created by Marie-Michelle Dupuis. The graphic designer lives in Quebec, Canada. As a vintage lover, she created this font and describes the vibe as "edgy, yet feminine". You can download this sweet font for free.
Price: Free
6. Conture Script Font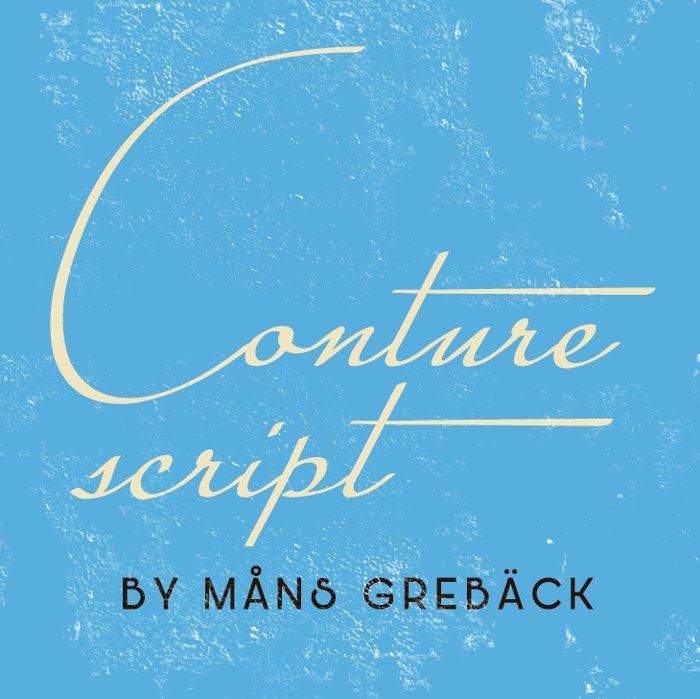 Conture Script Font is also from the Swedish type designer Måns Grebäck. This hand-drawn font is a good choice for creating slick and stylish letters. Whether it's for logos, taglines, or product packaging, the font is sure to bring your text a nostalgic feeling. It's only free for personal use.
Price: Free
7. Sabo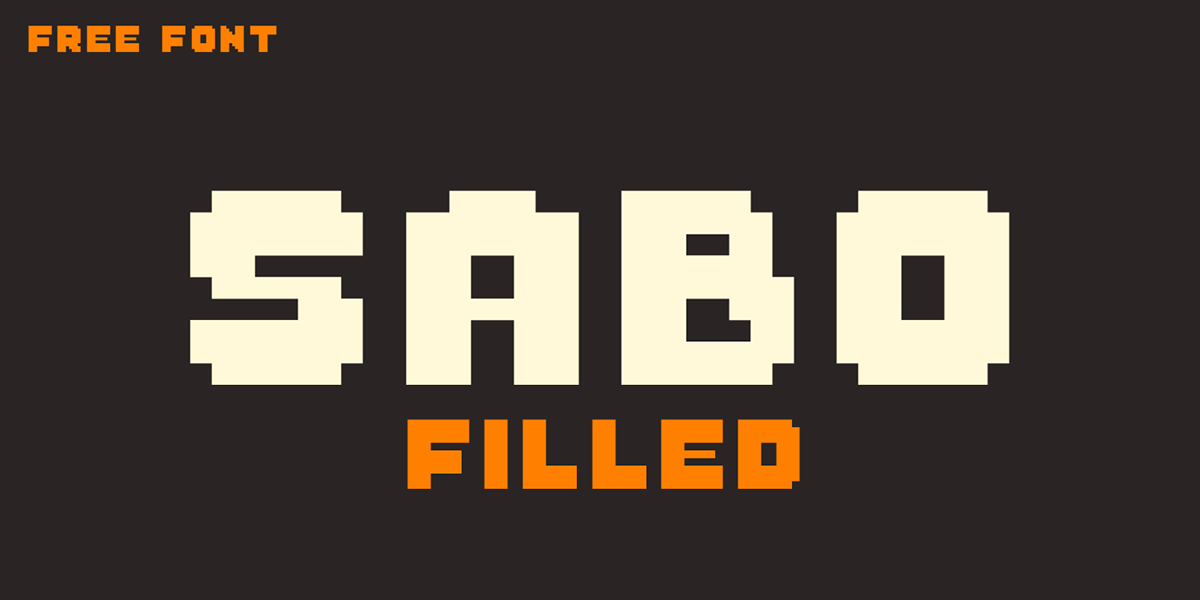 Sabo is from the Swiss designer Philippe Moesch. It's a pixel-style retro font available in two styles: inline and filled. The unique style brings the good old days to my mind when I used to play Xbox.
Price: Free
8. Lovadelic + Extras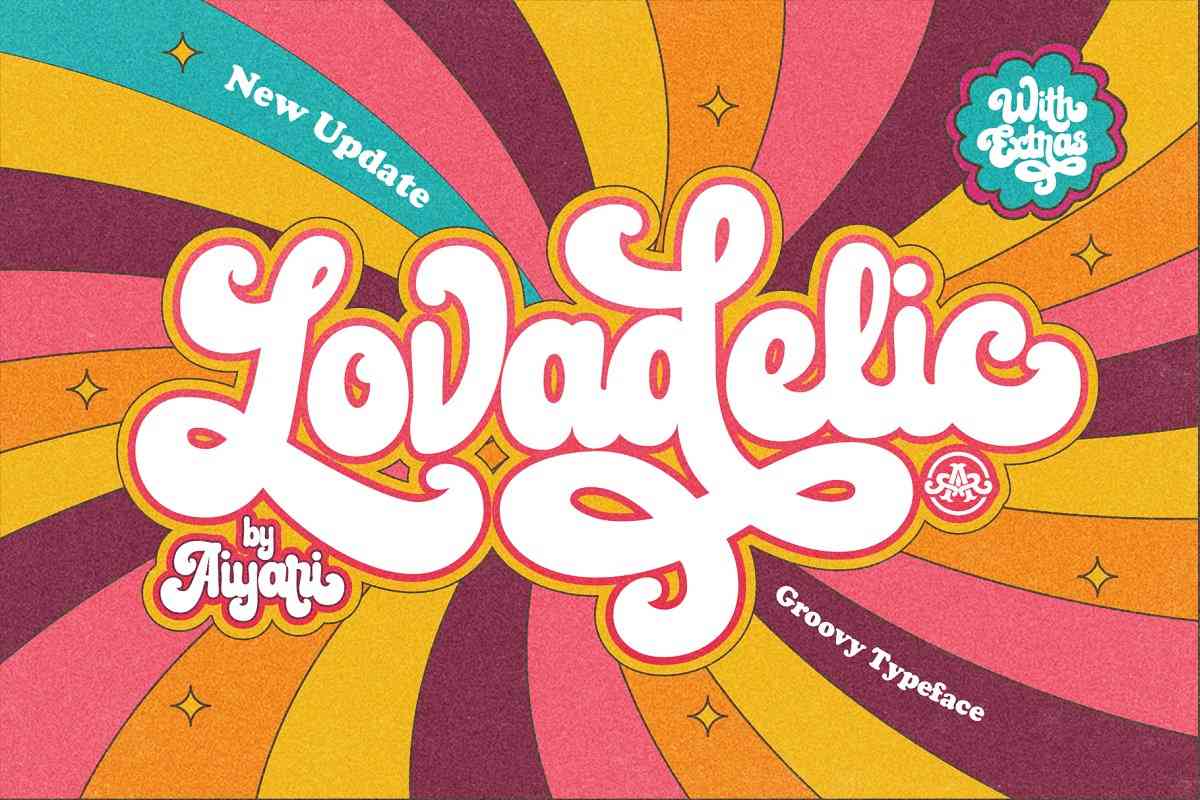 Lovadelic + Extras is inspired by the 70s script lettering combined with psychedelic balloon typography. This retro script includes 5 types and comes with OpenType features, such as stylistic alternates, stylistic sets, contextual alternates, and ligatures. The package also includes extra graphics to help you make a stunning design.
Price: Premium
9. Swiss Grit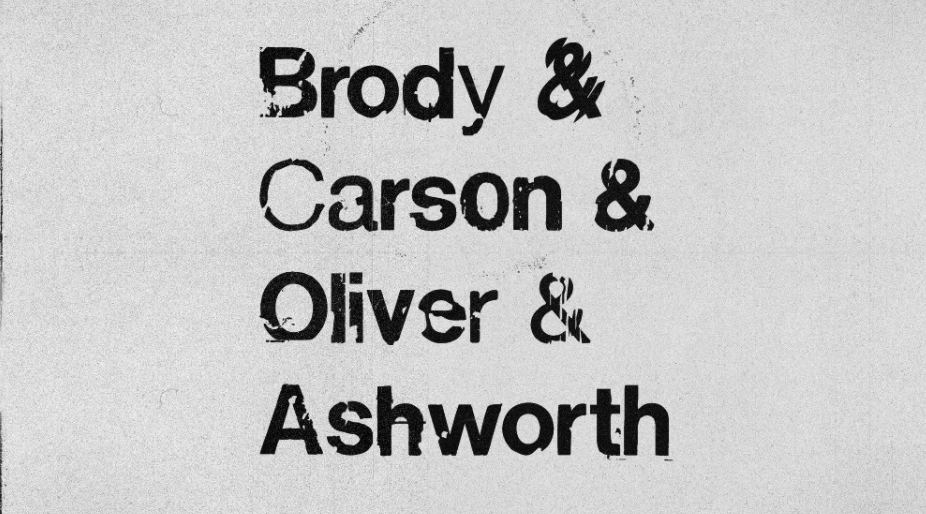 Swiss Grit is a minimalist font inspired by the work of 90s design heroes and a passion for Letraset typographic dry transfers. Between various alternative characters and a set of dingbats, the idea is to emulate the dynamics and imperfections of decals, while paying a literal tribute to graphic designs in the 90s.
Price: Free
10. Hotel De Paris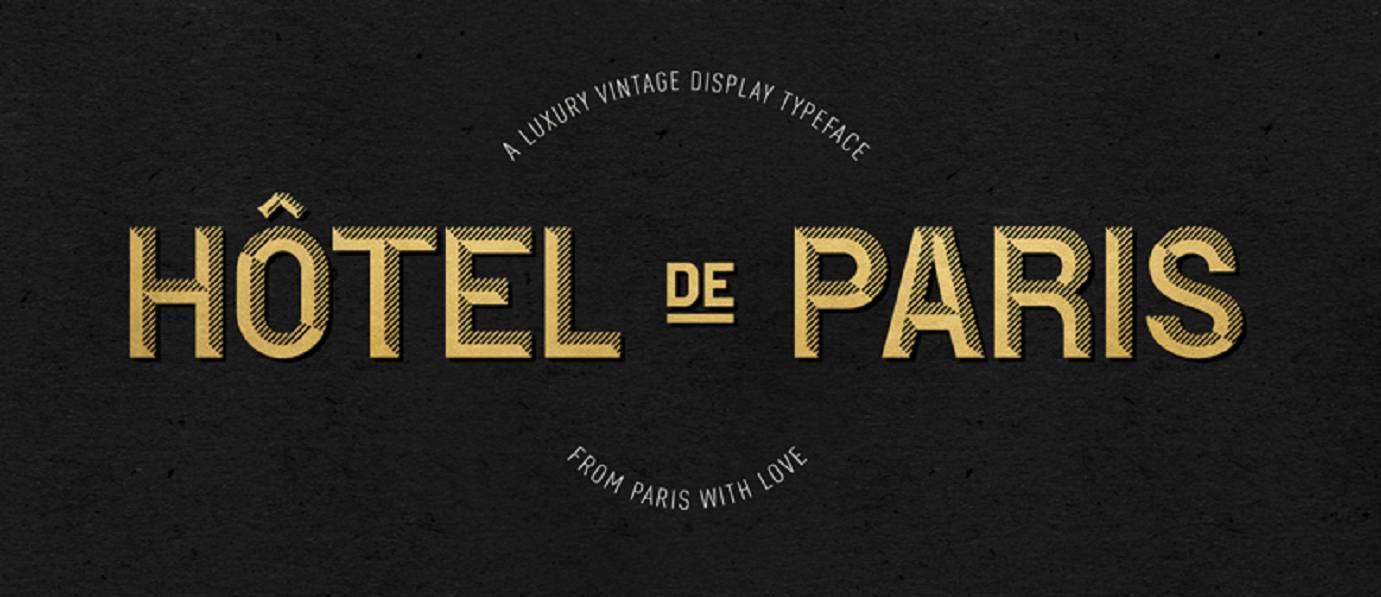 Hotel De Paris is a luxurious vintage font from Paris. The word "DE" on the cover gives a touch of exotic feeling. If you need to use some French text, this font is a good choice. It's covered with artistic hatching and looks amazing. The shadowing effect gives an elegant and mysterious vibe.
Price: Free for personal use
11. Lot

Lot is an angular geometric free font. This versatile display typeface is suitable for any type of graphic design – web, print, motion graphics, etc and perfect for t-shirts and other items like logos and pictograms.
Price: Free
12. Berg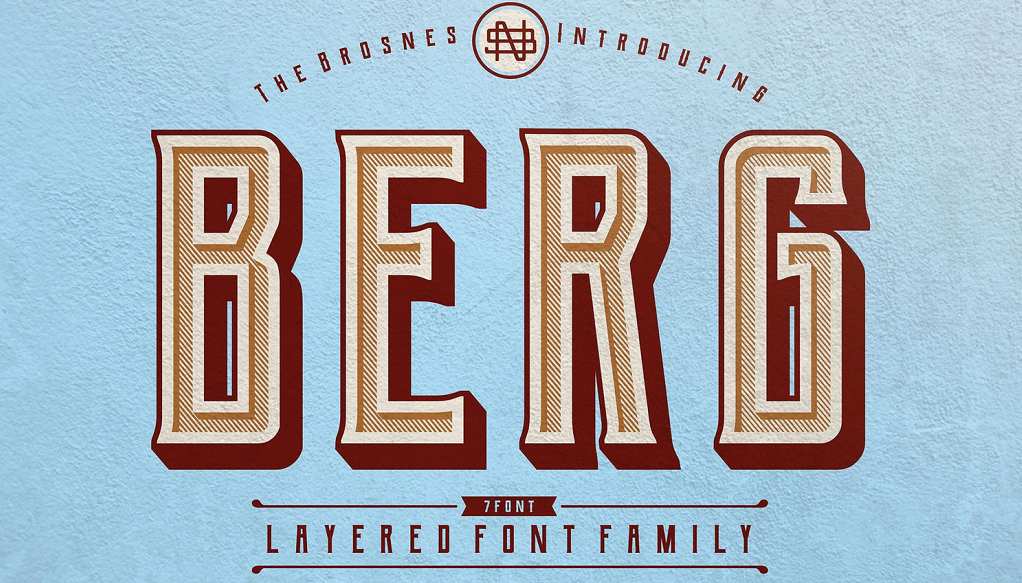 Berg is a huge layered pack of 7 font files. It has a full set of capital and lowercase letters, as well as multi-lingual support, currency figures, numerals, and punctuation. Inspired by vintage sign painting, posters, and labels, Berg has strong shapes that are very attention-grabbing.
Price: Free
13. Ponds Typeface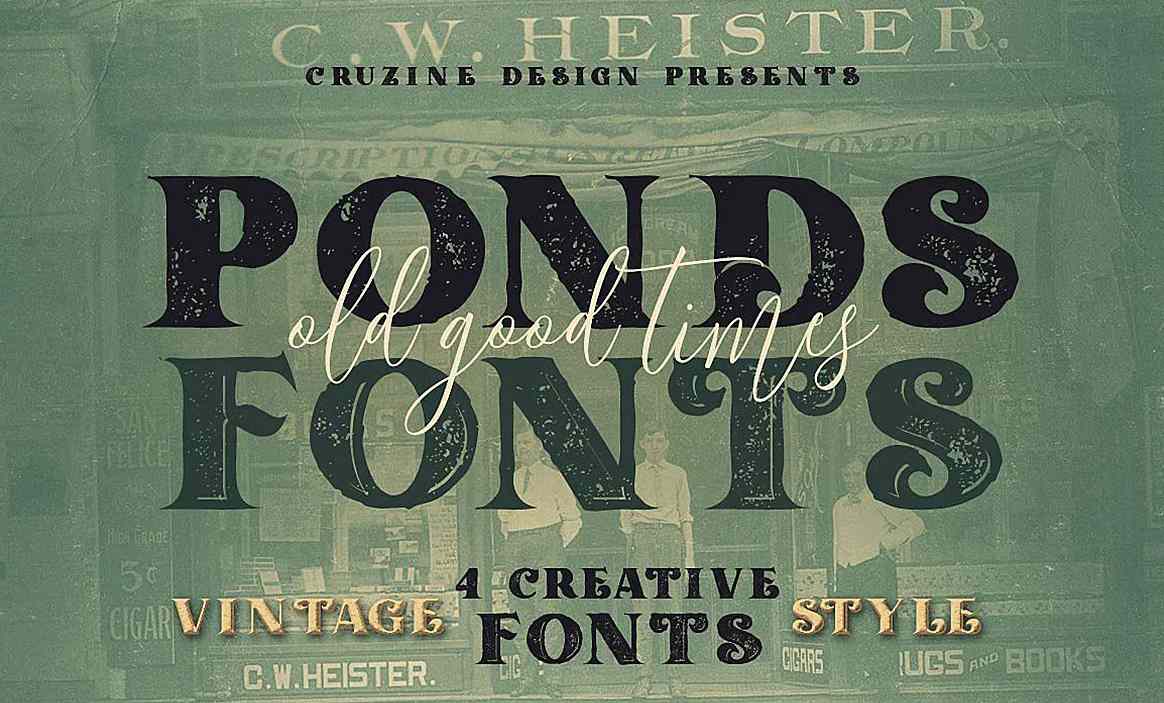 Ponds Typeface has 4 gorgeous font files. It's a retro, vintage, or grunge style display font for your new projects. To some extent, it can help you recollect past memories. It's a perfect pick for posters and postcards.
Price: Premium
14. Frieda Font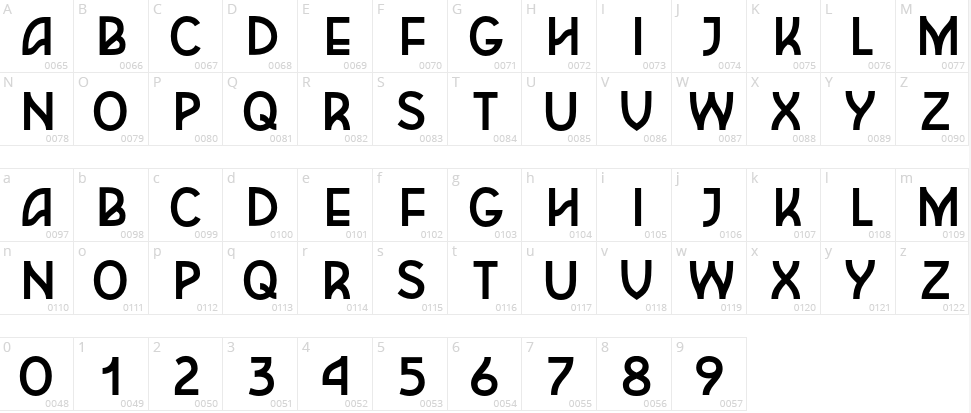 Frieda Font is a modern interpretation of the curvy Art Nouveau style. Frieda was one of the most popular and well-known names in the 1920s. It's the place where it comes from. So, this has given both vintage and modern vibes to the font.
Price: Free for personal use
15. Sonder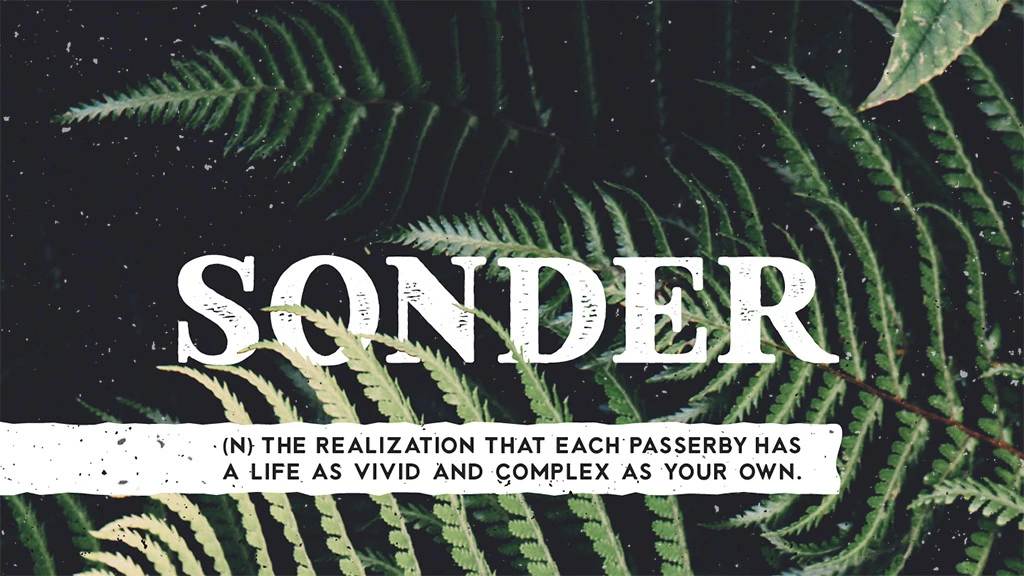 Sonder is an example of vintage lettering. It uses rough edges and inked center pieces to help the inner adventurers create bold headings and logotypes.
Price: Free
16. Saturday Night Font Family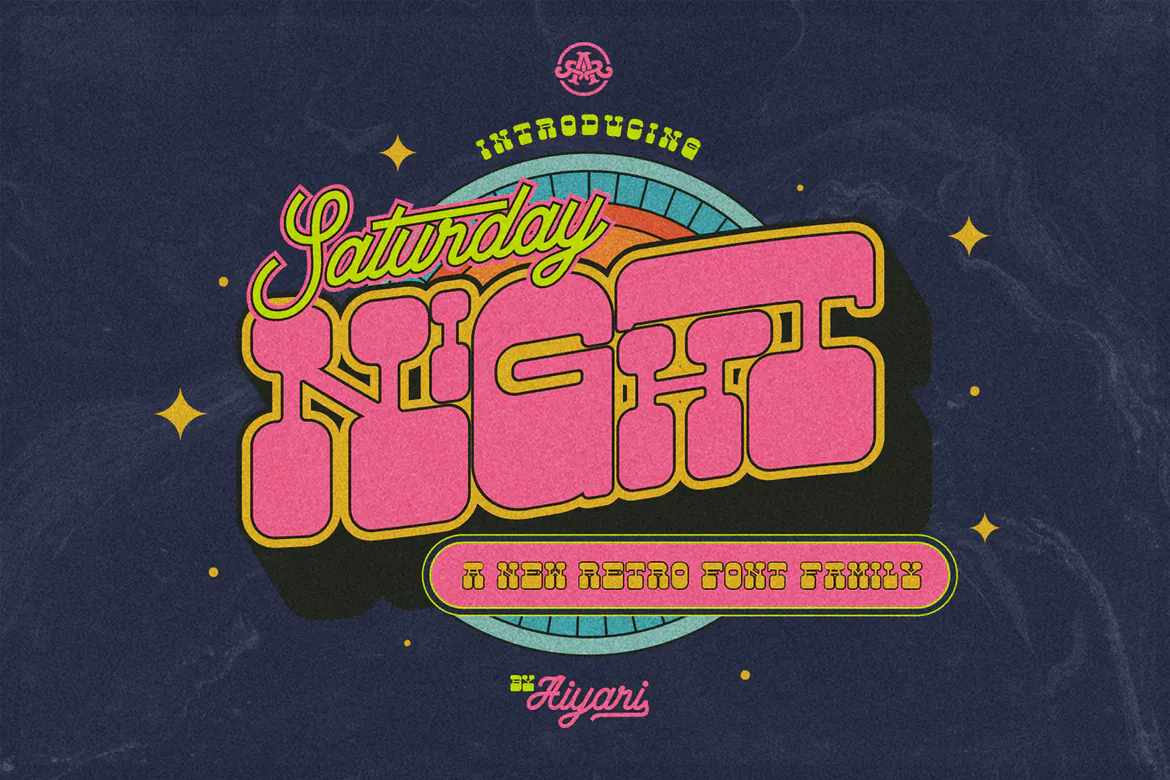 Saturday Night Font Family is an acid retro font family. Inspired by 70s and 80s disco music, these 7 retro fonts are jam-packed with special features such as stylistic alternates, swashes, and ligatures (over 777 pairs in Saturday Night Interlock, can you imagine that?). It can be used for headings, logotypes, quotes, invitations, flyers, posters, and greeting cards.
Price: Premium
17. Corona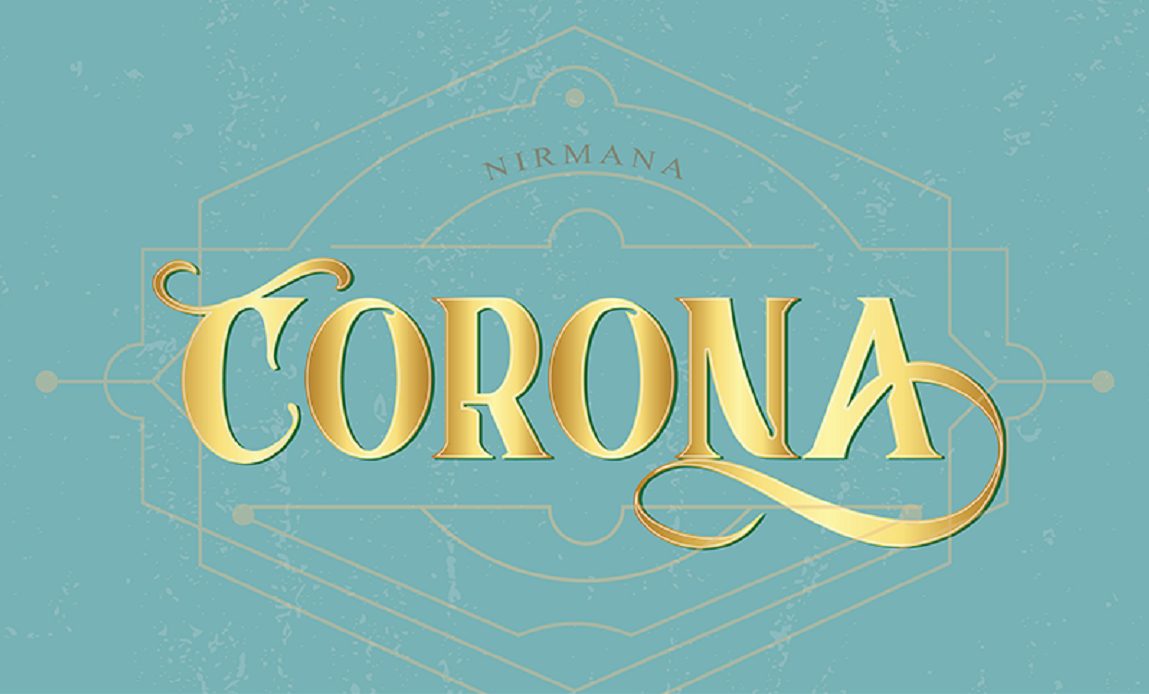 Corona is a font from the type designer Nirmana Visual. At the moment, the word Corona may sound a little bit scary. Actually, this font was hand-crafted with a passion for vintage packaging and advertising from the early 20th century. It is perfect for retro logo design, headlines, packaging, wedding invitations, and themed websites.
Price: Free for personal use
18. Sho-Card-Caps NF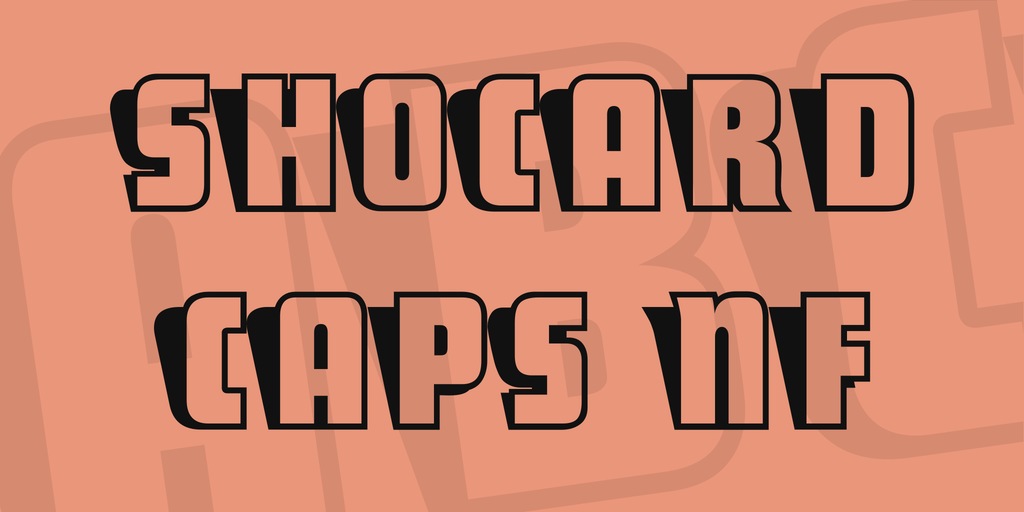 Sho-Card-Caps NF is a great font that is well-suited for drop caps and headlines of limited length. Inspired by hand-lettered posters from a bygone era, this font is an adaptation of the standard 1930s font Futura Display.
Price: Free
19. Camar Vintage Font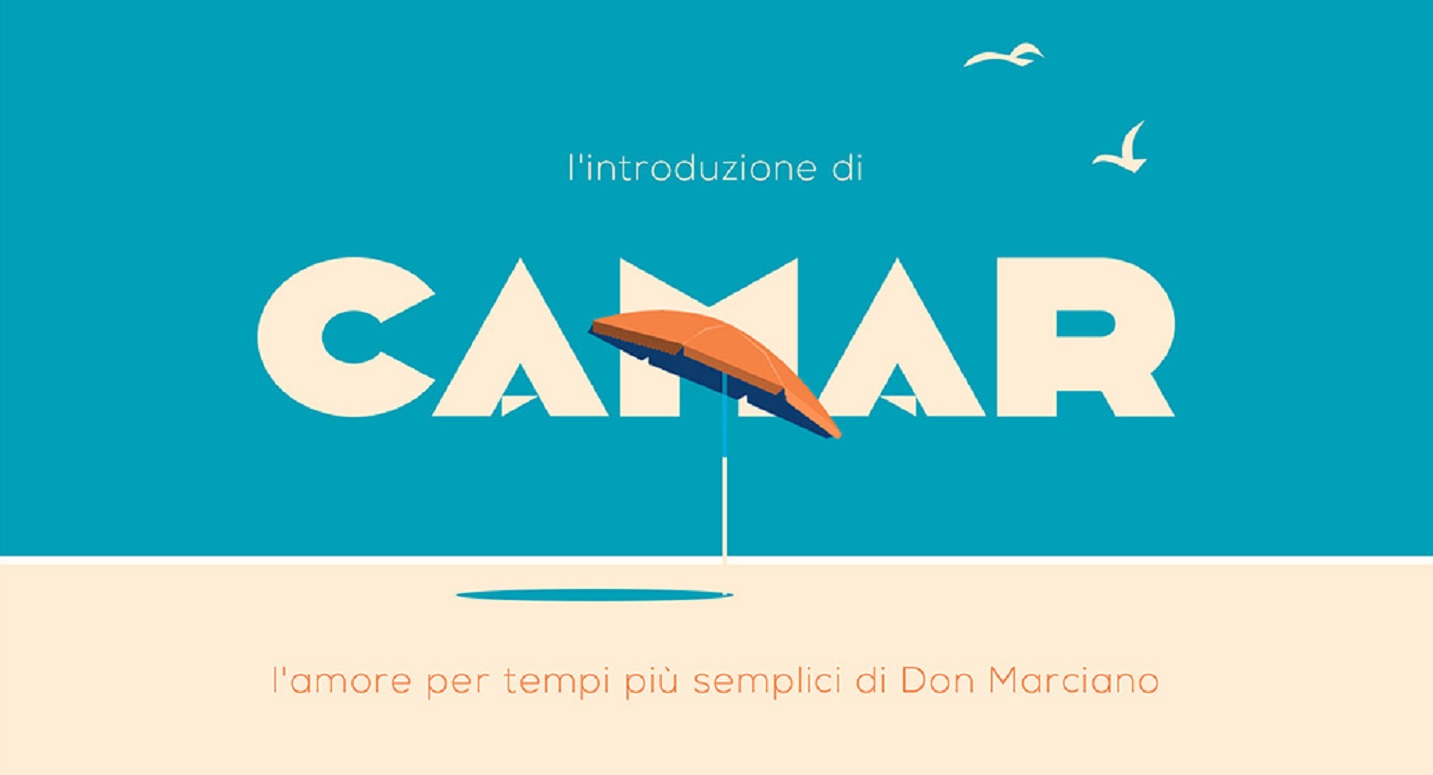 Camar Vintage Font is a thick art-deco inspired font. It was created initially for a set of postcards that needed a modern feel and consistency. The featured OTF files include a total count of 187 glyphs for sending messages in commercials, banners, headers, logos, and branding pieces.
Price: Free
20. Conserta Font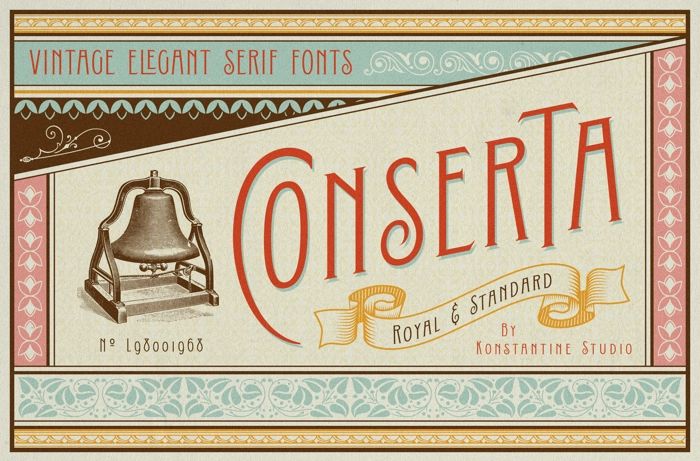 Conserta Font is a beautiful vintage display serif typeface. inspired by the vintage label and packaging design. The designers have done detailed and exhaustive research about type works in the old era. So, the font is a perfect fit for giving any of your branding and visual content a vintage touch.
Price: Free for personal use
21. Mekon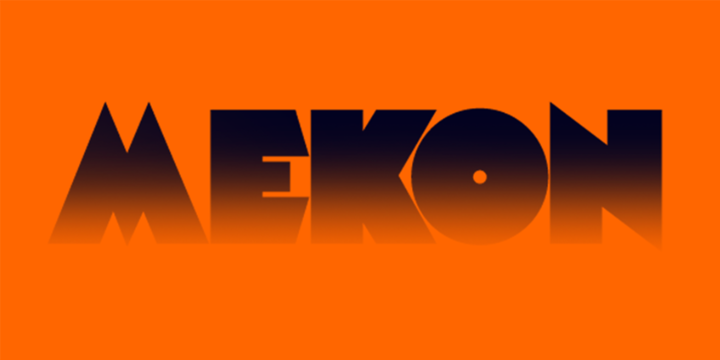 Mekon is a font from the type designer Jonathan Hill. The font is a modern heavy weight typeface ideal for use on print, web, motion, t-shirts, and apparel. Details include 4 styles with 3 alternatives, extended European character set, manually edited kerning, and Euro symbol.
Price: Free and premium
22. The Hills Font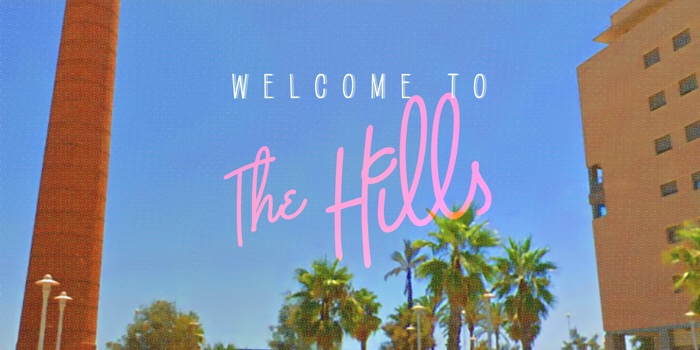 The Hills Font is from the type designer Mans Greback. It has 361 code points in 348 glyphs. The font is simple yet elegant. The lines and curves are clean and smooth. They are imbued with the ambiance of vintage postcards and soap operas.
Price: Free for personal use
23. Made Dillan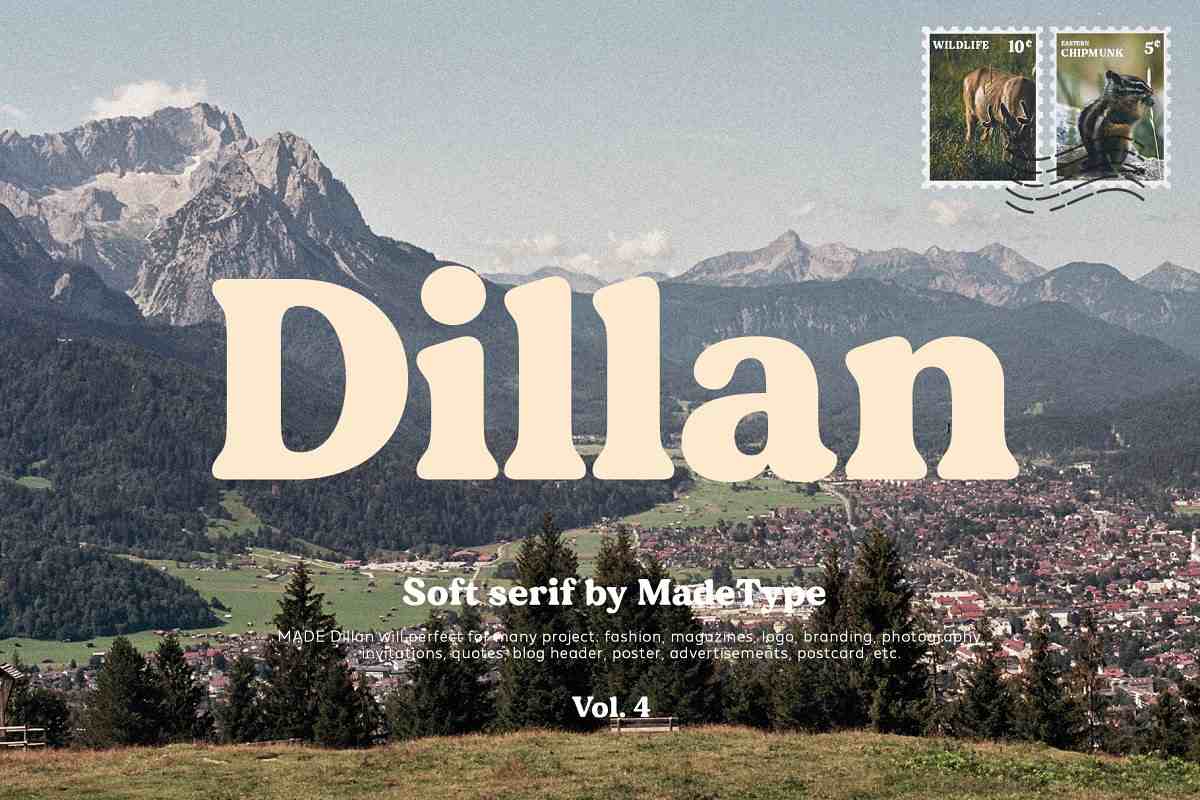 Made Dillan is a soft serif typeface. It's perfect for many projects such as fashion, magazines, logo, branding, quotes, poster and postcard. As a soft sans, this retro font is full of retro vibes and takes you back to the good old days.
Price: Premium
24. Sucrose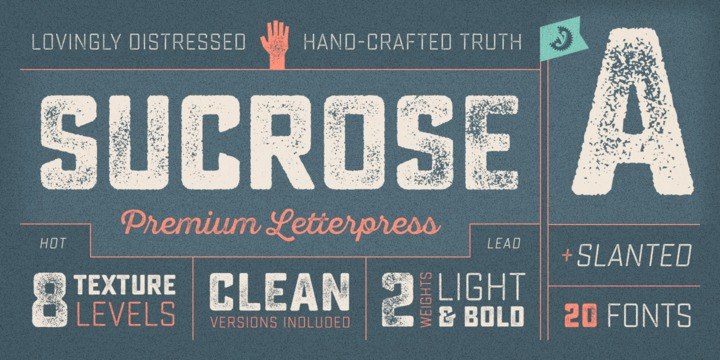 Sucrose is a font from Yellow Design Studio. It's a premium high-resolution letterpress family with rectangular letterforms and an authentic, hand-crafted texture. It features 8 distress levels for all letters (4 for other characters) that can be mixed to create realistic, custom typesettings. The 20-font family includes light and bold weights plus clean and slanted versions. Try the demo weights for free!
Price: Free and premium
25. Riesling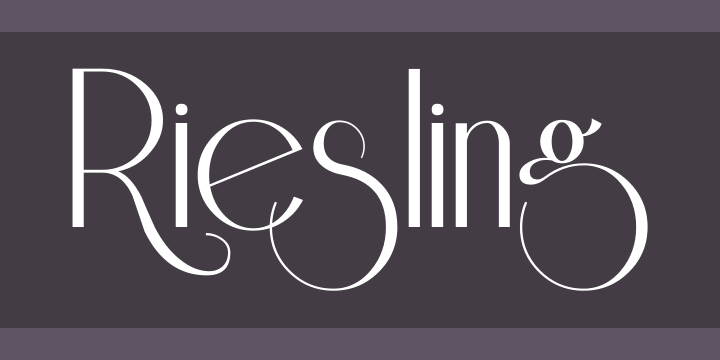 Riesling is a high-quality fancy font designed by Bright Ideas. This font can be used to jazz up your art designs. It's available as a free download for personal use. The free version provides all uppercase and lowercase letters and a few special characters too.
Price: Free for personal use
26. Monoton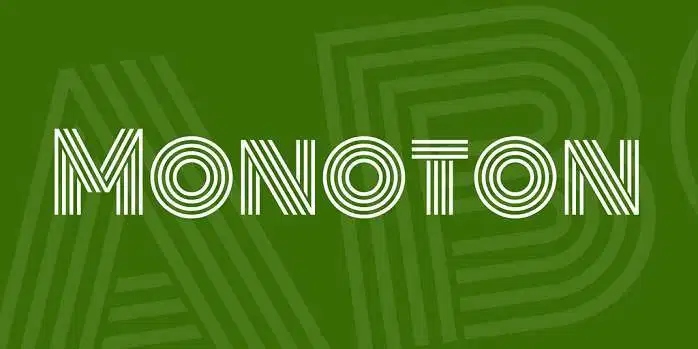 Monoton takes on metal press fonts like Prisma, which were first developed in 1931 by Rudolf Koch. The stretching parallel lines come right from the 80s disco epoch, transferring to the world of groove. It's built for being used freely throughout the web by web browsers on desktops, laptops, and cellular gadgets.
Price: Free
27. Chicago Moonshine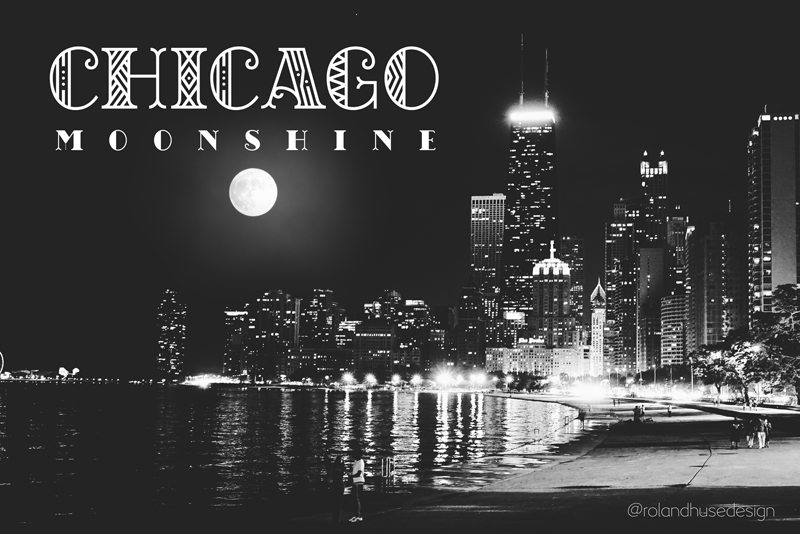 Chicago Moonshine is an art deco serif all caps display font. It's designed primarily for headlines, logos, and posters of large size. The character set contains Western and Eastern European languages, Latin languages, basic symbols, and punctuation. The capital letters have geometric patterns and capitals are filled in place of lowercase letters.
Price: Free
28. Black Drama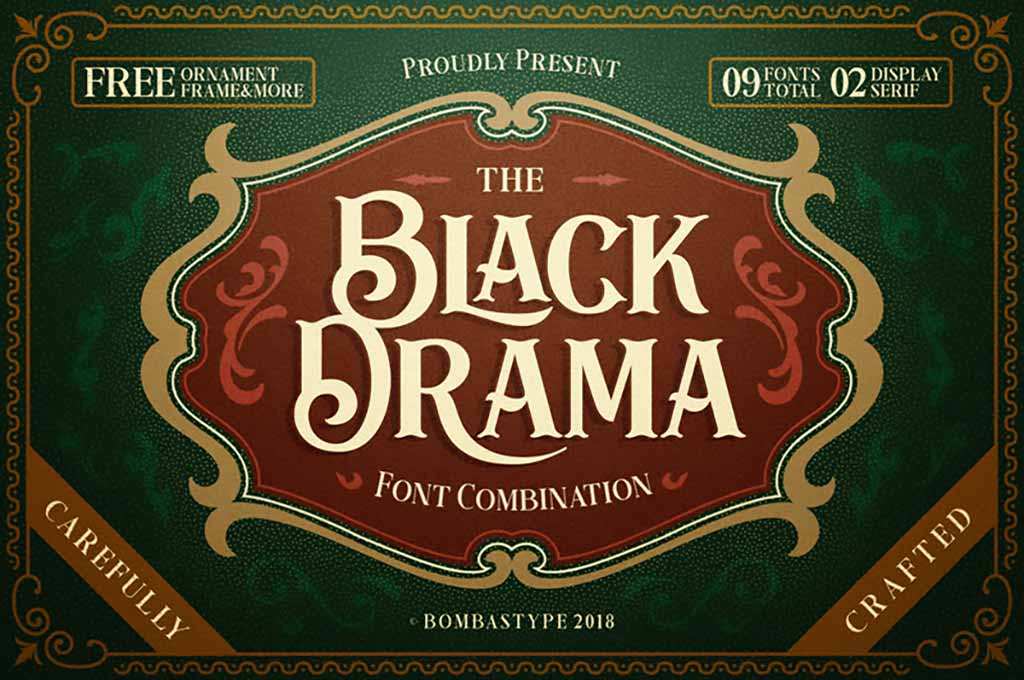 Black Drama is a beautiful and elegant font. The free version contains a single serif font with a clean style. This font is perfect for many design projects like flyers, logos, badges, packaging, invitations, and more.
Price: Premium
29. Booster Vintage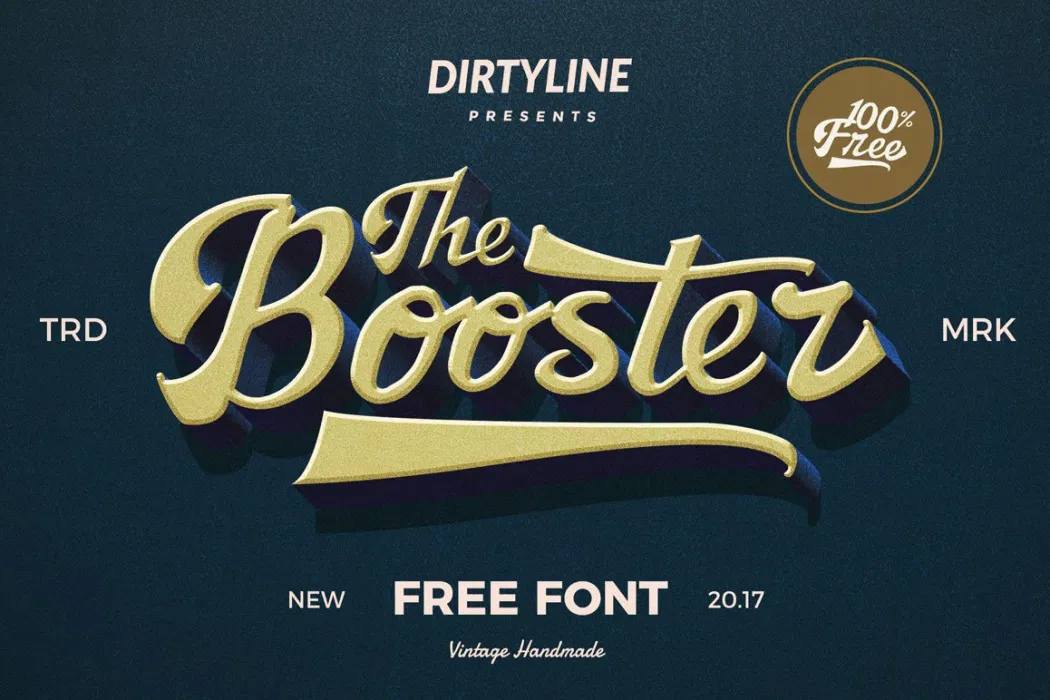 Booster Vintage is a hand-crafted script vintage font. This script typeface has a vintage, classic, old, handmade look. The font has been created through a process of scanning and digital carving. The texture is well crafted and added carefully to each character.
Price: Premium
30. Southwestern Handmade Font Bundle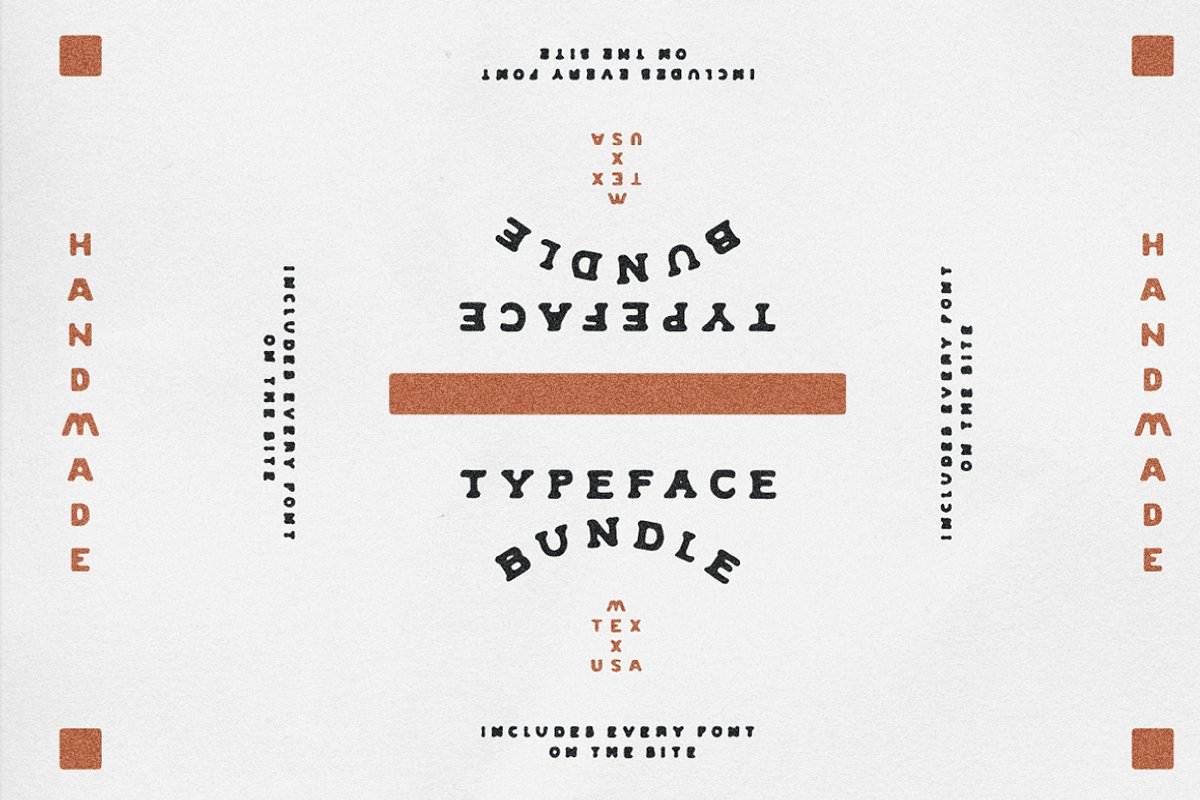 Southwestern Handmade Font Bundle includes the best vintage fonts created by James Coffman Design. You can include up to 11 fonts in a single package. The bundle has a distinctive style and rough, edgy details. Some fonts capture an aesthetic of old iron welded signs often found in the American Southwest, others are based on painted signs and types found in coastal Mexican villages.
Price: Premium
31. Labor Union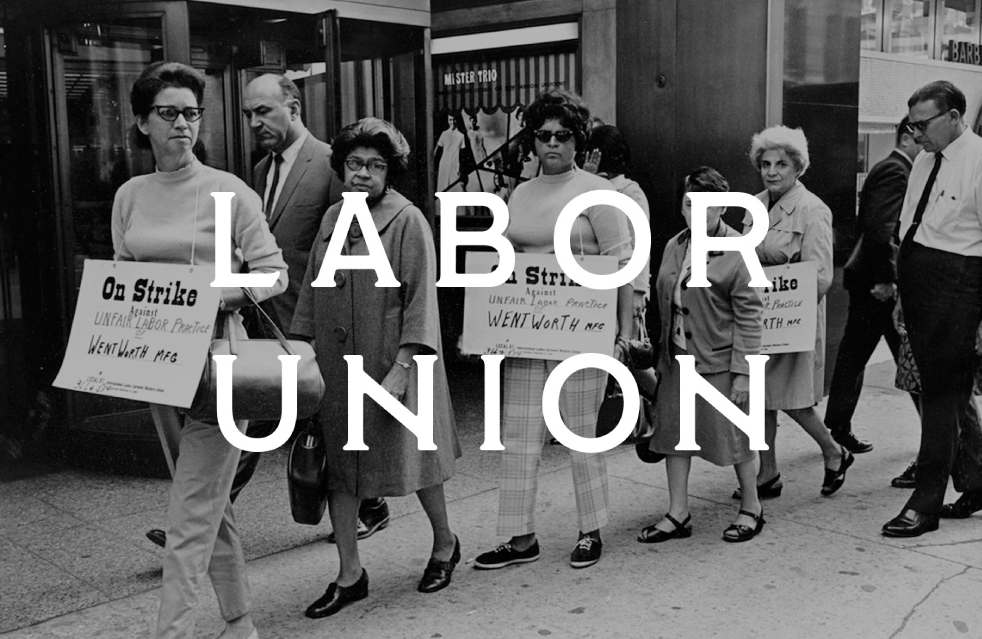 Labor Union was initially made for the student-run group "Students for Labor Action" at Ithaca College. It has become a classic serif font for protest signs, letterheads, and business cards where a retro touch is needed.
Price: Free
32. Wonderbar Font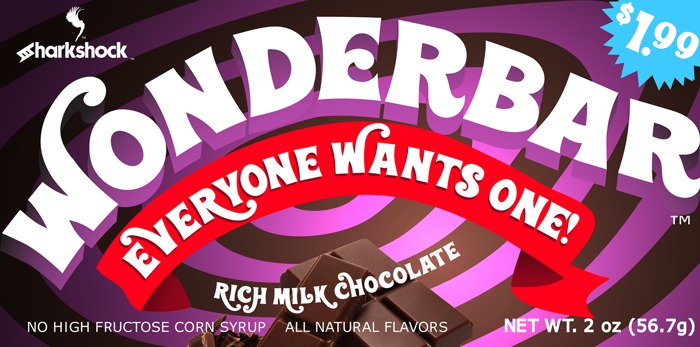 Wonderbar Font captures the whimsical feel and style of being a kid in the '70s. It has a merry look typical for posters and vintage packaging. You can use this font for businesses, logos, and many other purposes.
Price: Free for personal use
33. American Brewery Rough Font
American Brewery Rough Font is from Decade Type Foundry. The font is a quirky retro typeface that's ideal for vintage signage and labeling, and free for personal use. It comes with clean and rough versions. There are more than 300+ glyph slots including special characters of European accents.
Price: Free for personal use
34. Lichtspiele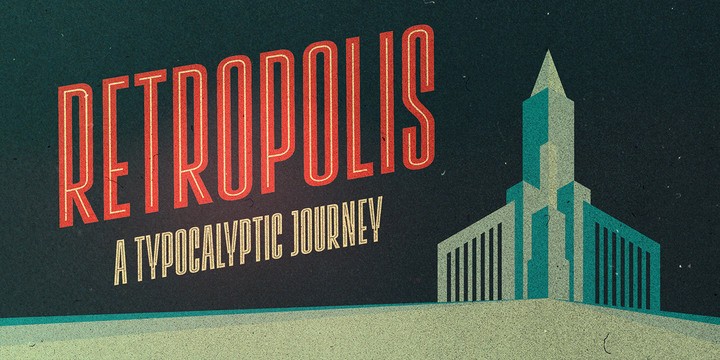 Lichtspiele transports you back to a time where neon lights and marquee letters decorated cinema facades. Actually, cinemas from the early 20th century are called "Lichtspiele" in Germany. This vintage font has two versions of italics — the left-leaning italic evokes looking up from lower-left, the right-leaning italic is as if we are looking from lower-right.
Price: Premium
35. True Crimes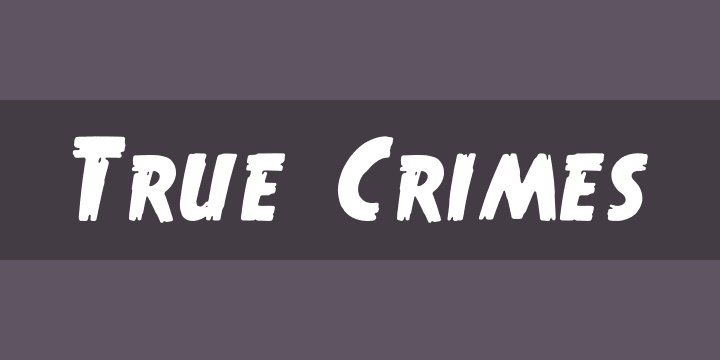 True Crimes was found on the internet and did not come with a license. This font has multi-language support and numerals included, but there are only two punctuation marks. The font looks like it's from an old and traditional comic book page. You can use this vintage font to decorate your playful artworks.
Price: Free
Top 10 Sites for Retro and Vintage Fonts
Pixel Buddha
Pixel Buddha is an excellent resource site. The team is creative and passionate about bringing the best free and premium resources to the design community. They have carefully gathered an extensive and varied collection of free typefaces: hand-drawn fonts, script fonts, retro fonts, modern fonts, and others. Each free font resource is brought to you in formats for Windows and Mac OS.
The Designest
The Designest is a professional design blog. It aims to deliver fresh news and trends of the industry as well as the most essential courses and tutorials to its users and designers. It's also a great site where you can find lots of useful design resources. When you type fonts in the search bar, you will end up finding lots of posts about fonts.
Behance
Behance is a wonderful place to seek design resources. Owned by Adobe, this social media platform claims "to showcase and discover creative work". It has more than 10 million members. As it is a source of inspiration for designers, you can always find something new and creative on this site.
Freepik
Freepik is the best vector graphics resource site for graphic designers. It can help you find free vector art, illustrations, icons, PSD, and photos for use in websites, banners, etc. In this site, a few simple clicks will bring up more than 20 collections and up to 21,000 resources. You can also use the filters on the right side to sift through these resources and find what you need easily.
Dribbble
Dribbble is a haven for designers. It's one of the biggest self-promotion and social networking platforms for digital designers and creatives. This community has the best resources and connects designers worldwide. So, you can always find what you need and get fresh ideas from others.
Pixel Surplus
Pixel Surplus is a resource site for high-quality design freebies and amazing deals for creative professionals. They curate popular free design goods and offer unbeatable exclusive design bundles. This site has lots of font resources. There are free and commercial fonts which you can check out. You can also use the search bar to find what you need. They have many free vintage fonts and sans serifs.
Font River
Font River is an exclusive site for free to download fonts and dingbats for both Windows and Mac. It includes a lot of useful content, easy font finding features, and a huge selection of original typefaces and font families organized by categories. All fonts can be downloaded for free. Certain usage restrictions may apply with respect to different font licenses.
Wfonts
Wfonts is an exclusive site that is created for users to download all kinds of fonts for free. If you want to find different types of fonts at one place, this is the site that you need. When you type keywords in the search bar, you will get multiple pages of fonts. You can directly download these fonts on this site.
Elements Envato
Elements Envato opens up a world of creative possibilities for all your design projects. You just need to pay a single fee for unlimited downloads. This resource site is powered by a community of talented designers. If you push your creative boundaries and try new things, this site is a great space for you to get a head start.
Fontspring
Fontspring is a unique font license distributor. Font licensing can be so complex that licensors can't focus just on design, they have to navigate cumbersome EULAs and nuanced embedding permissions. This is not the case at Fontspring. You can sell and buy fonts on this site with ease and joy.