Website background design plays a substantial impact on web experience - a good website background design can retain visitors and promote conversation rate. On the other hand, rough website design with inappropriate pictures and intrusive color combinations may become a visual disaster for your visitors.
Therefore, an experienced designer thinks about background design, layout, colors and fonts at the very beginning.
To make things simpler, Mockplus team created a collection of the website background design based on visual elements and design method:
Geometry & Polygon
Colors
Gradient
Lines
Animation
Photograp
Texture
1. Website Background Design - Geometry & Polygon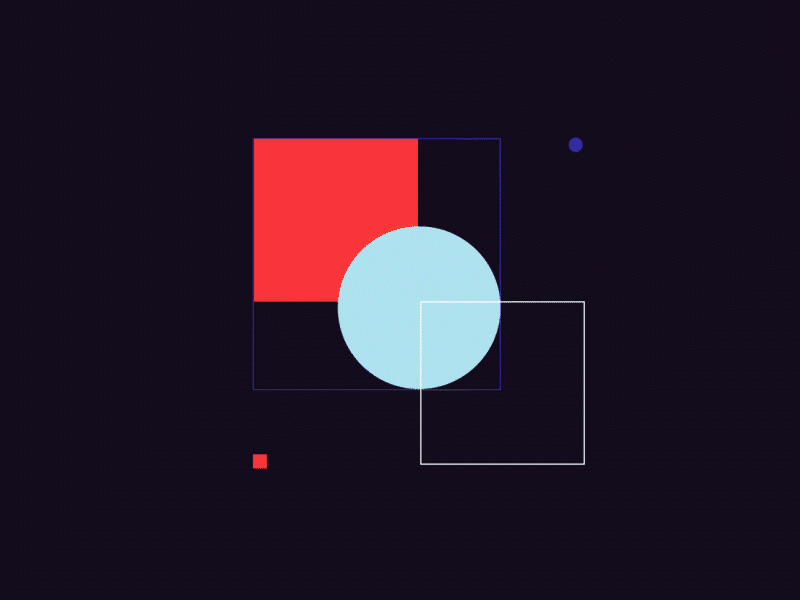 Animated geometric elements on a pure black background create a well balanced dynamic composition. The animation in this layout is used to attract users
Geometric shape Exploration for landing page ful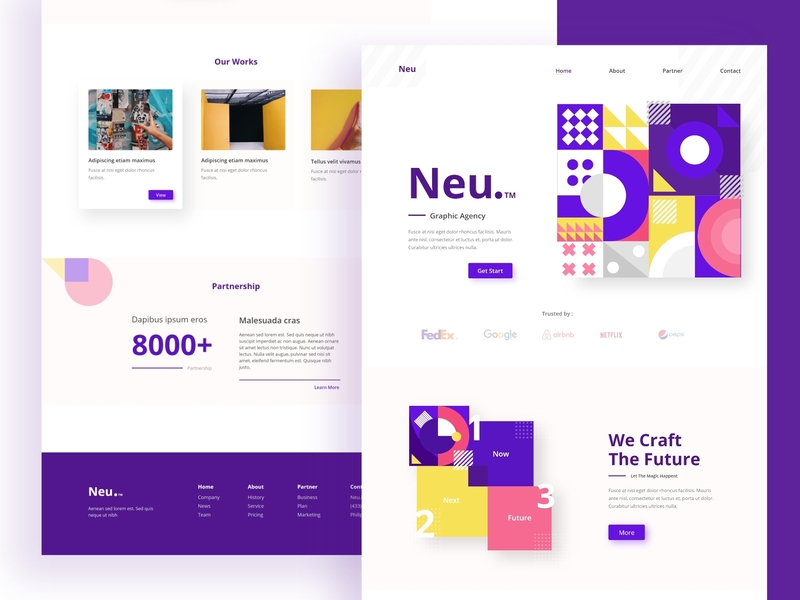 Clean and straightforward layout of this website is complemented by angular geometric elements and a simple color scheme which fits the design perfectly. The site looks modern and eye-catching.
Illusion -3D Geometric Objects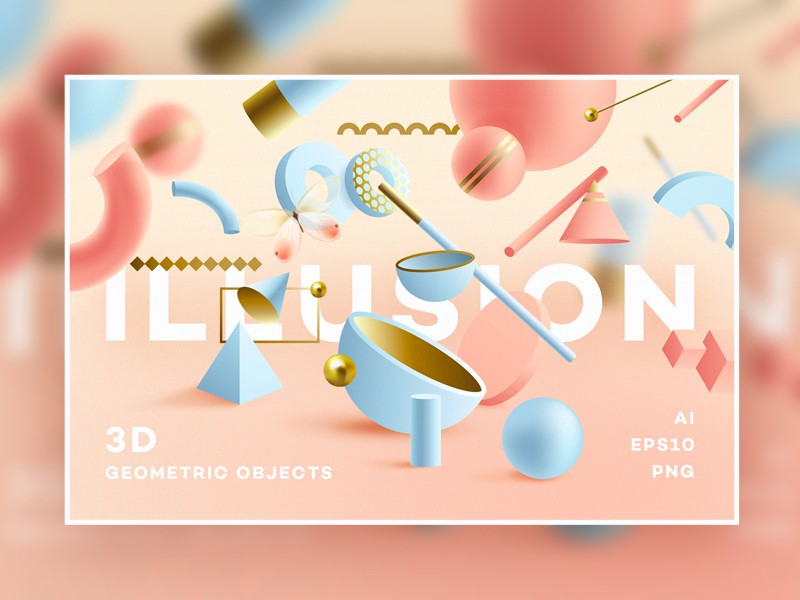 3D geometric elements become more popular recently. In comparison with flat objects, 3D geometric objects allow you to create a more expressive design.
By ++hellohello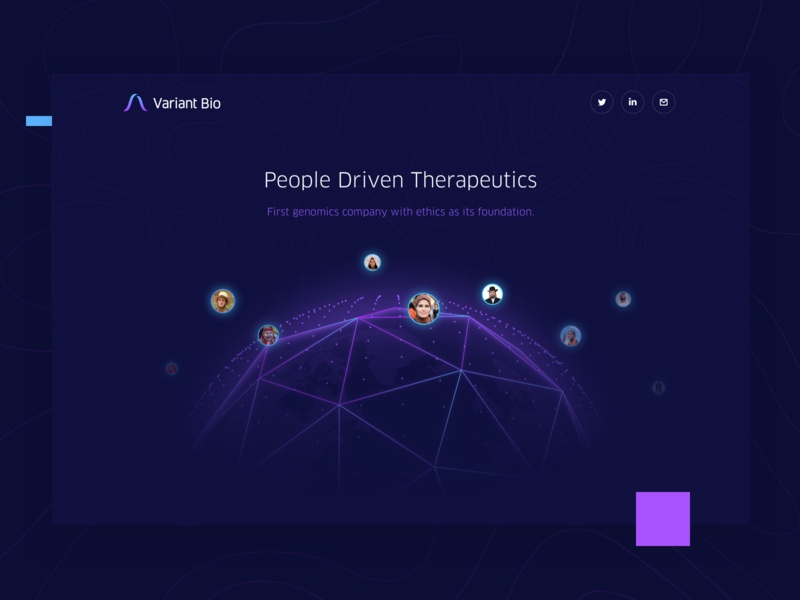 The polygonal pattern of the blue geometric lines is familiar for anyone who watched sci-fi movies. The integration of these elements into website design inevitably adds a sense of high-tech to the web experience.
2. Website Background Design – Colors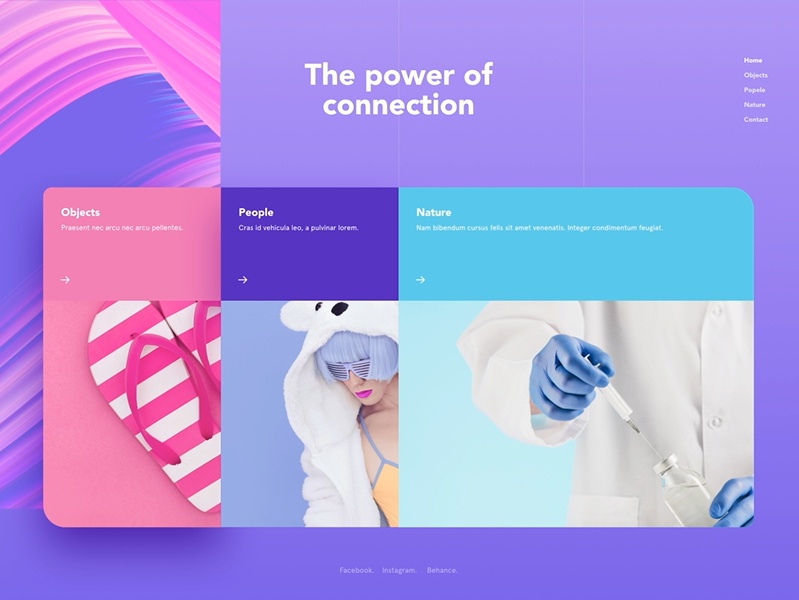 This artwork will be an inspiration for designers who prefer to use pure colors such as black and white. This website features a few dynamic colors to create visual interest for visitors.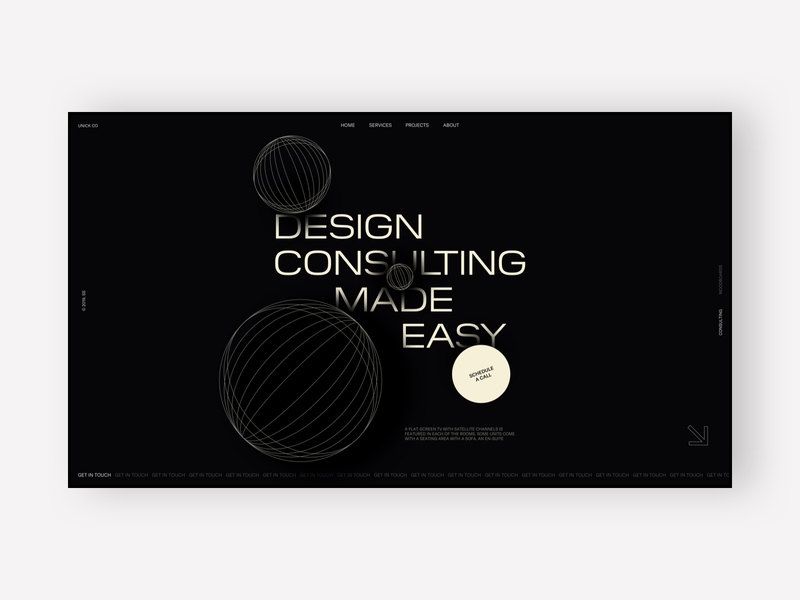 Dark website design can be elegant and creative. The light fonts and nice graphics make design passionate and vivid. By the way, here are 12 cool black and white website design examples for your inspiration.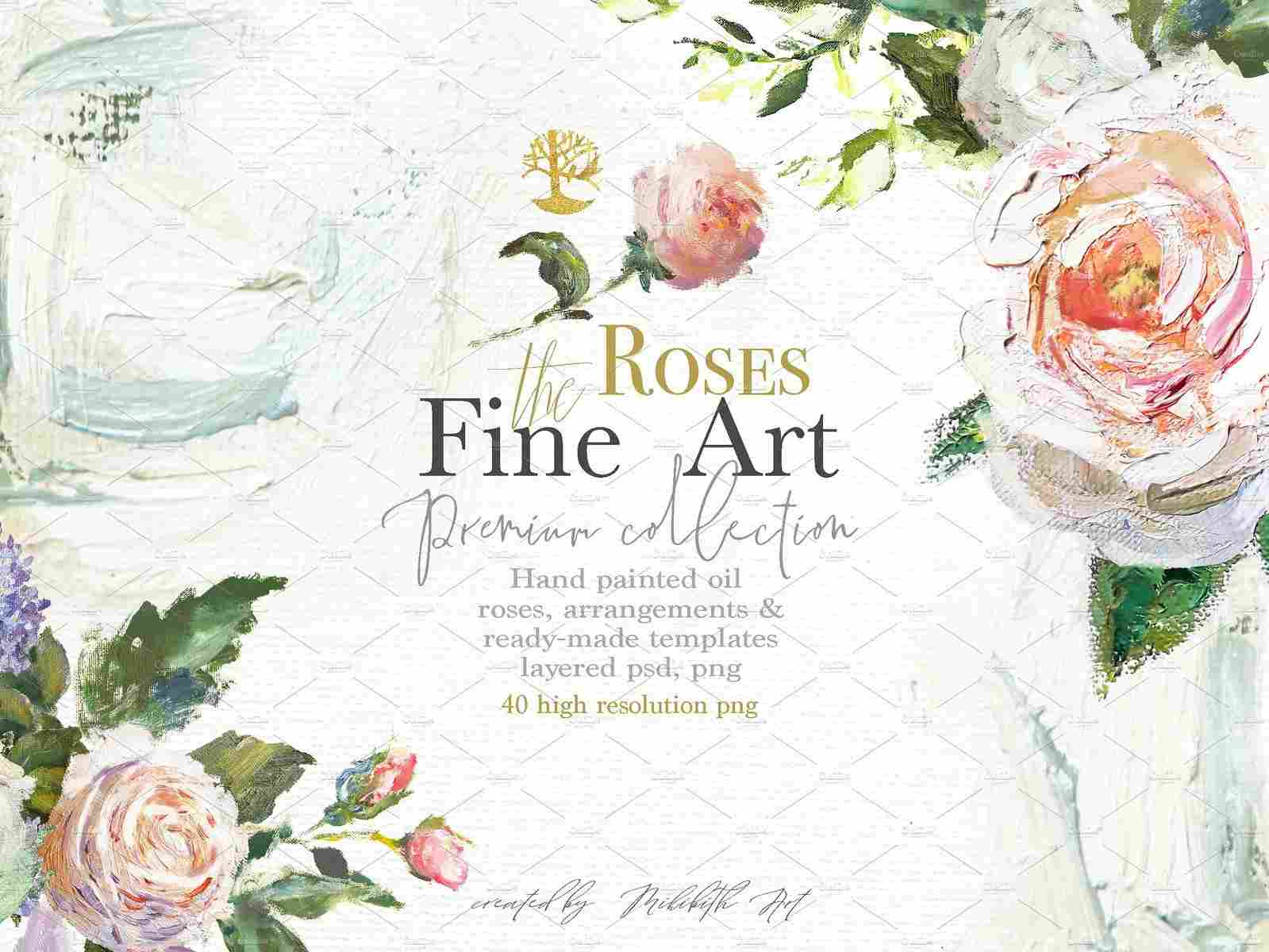 This design features watercolor elements in background design, which are quite popular these days— the beauty of the watercolor elements is something that introduces depth to the background
3. Website Background Design – Gradient
By Ilya Dudakov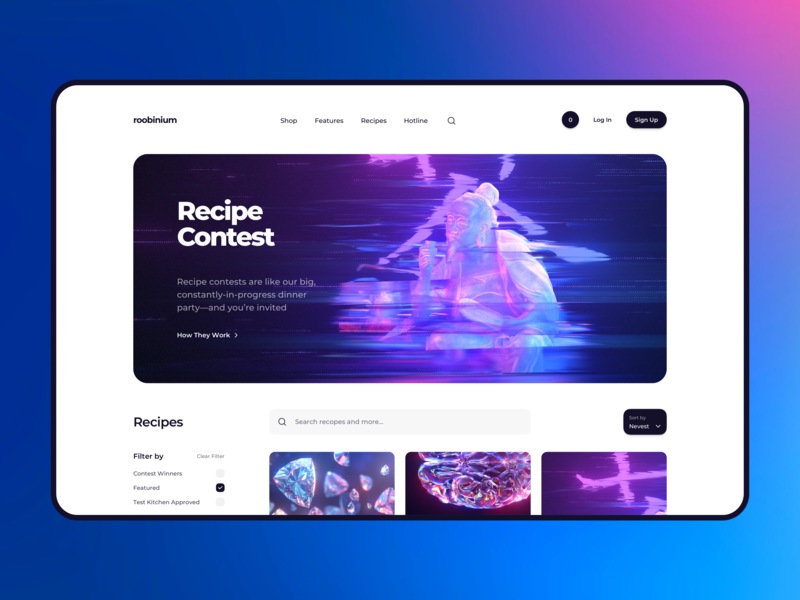 As one of the 2019 website design trends, gradient colors are used by many designers. You can use a separate gradient color as a background, or you can overlay the gradient over a video or image. It's relatively easy to create a dynamic gradient background with frontend tools.
By Sri Budiarti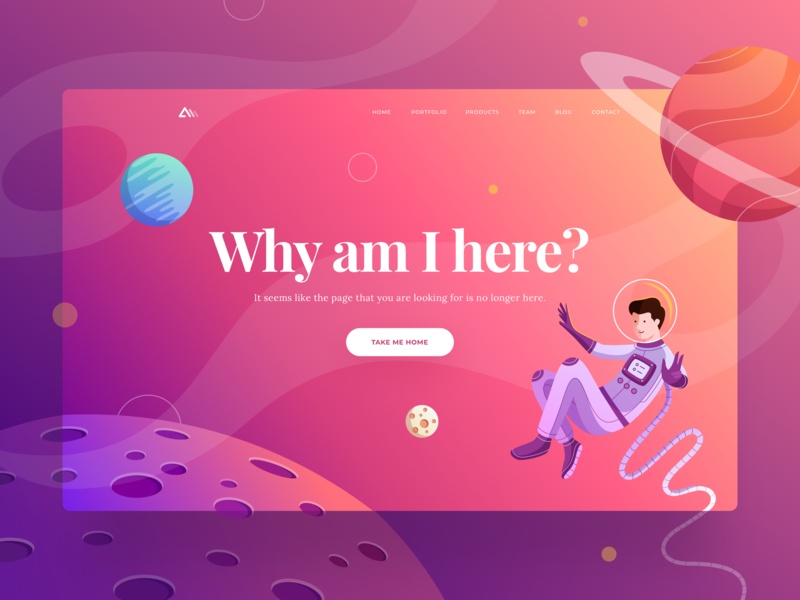 Creative 404 error pages not only guide users to view the website smartly, but also reduce the user's frustration and improve overall user experience.
By Roman Sal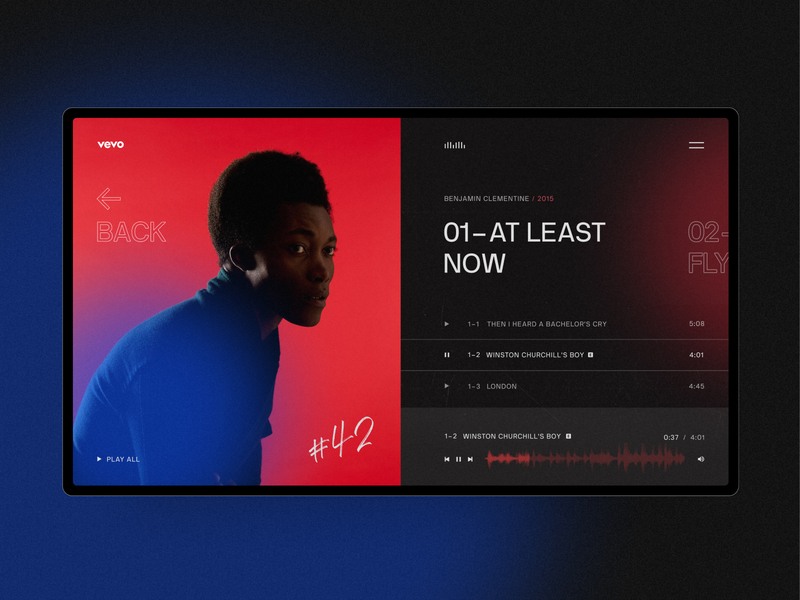 A dark gradient background design with red and black makes the website look modern and trendy.
By M S Brar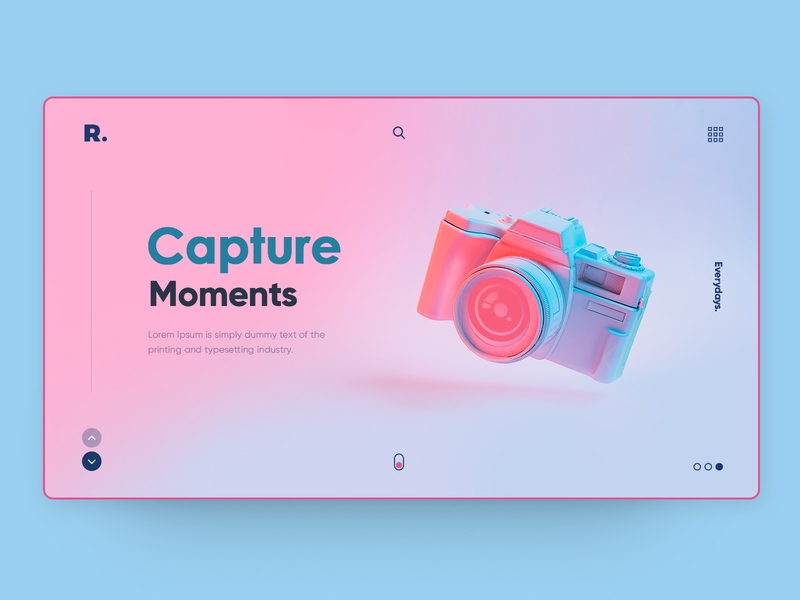 This design features an elegant and simple gradient background.
4. Website Background Design- Lines
By Samson Vowle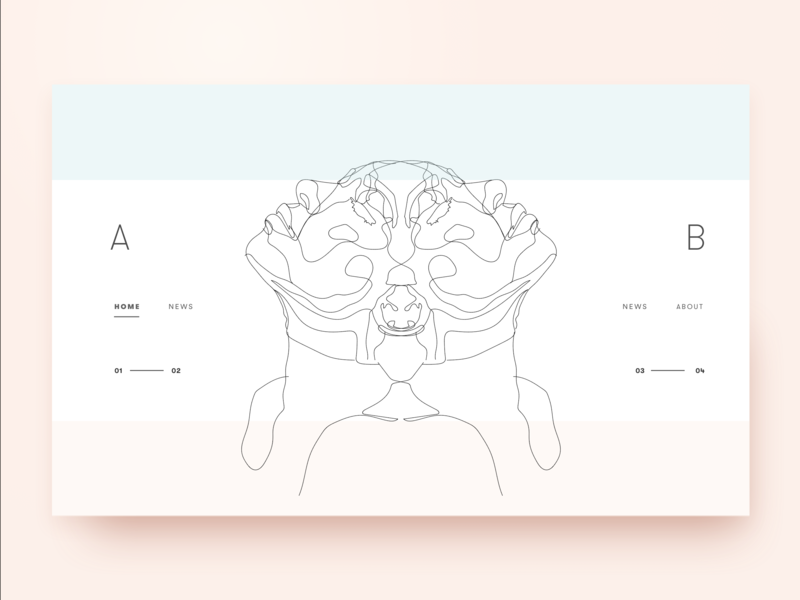 A creative designer can transform a simple line into a purely magical object. Samson's sketches are a perfect demonstration of a designer's creativity.
By Crusenho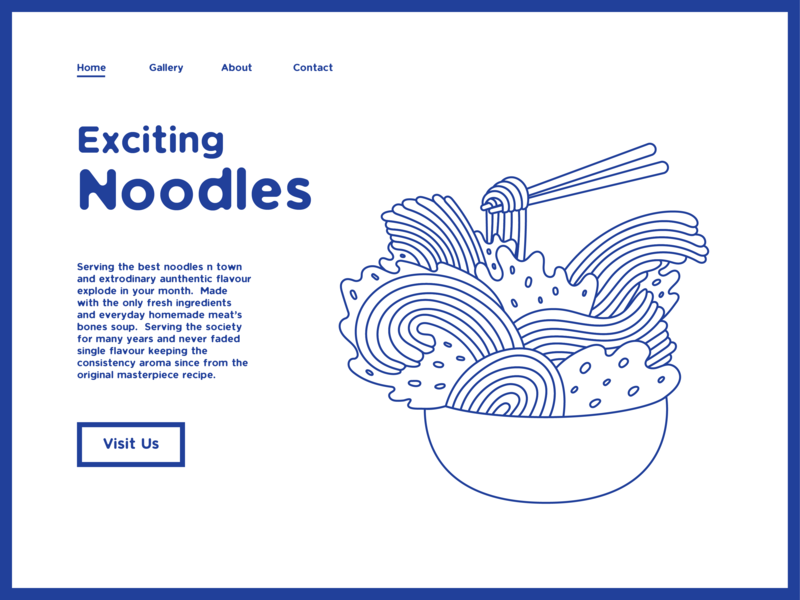 Have you ever think of creating a website using only text and lines? The background of this site was created using lines — creative and beautiful design decision.
Illustrations mobility as a service
By Erik Odijk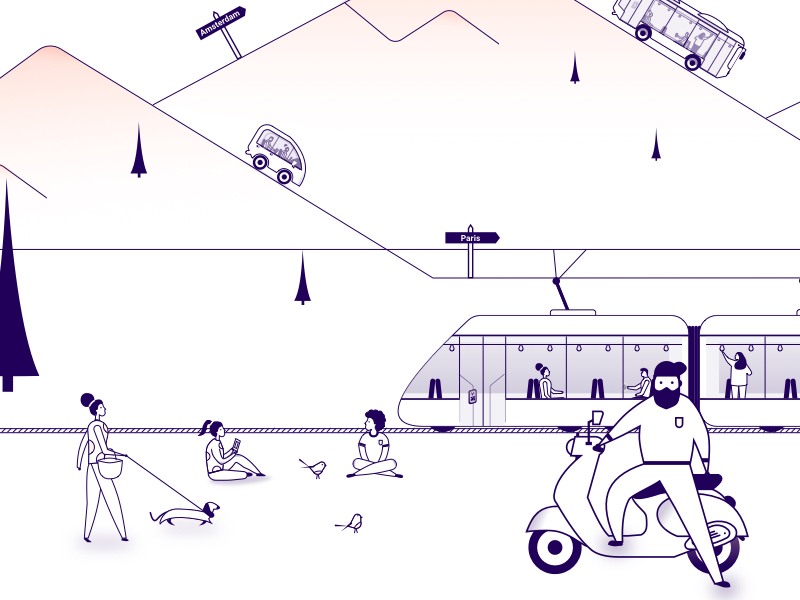 Would you like to live in a world formed by lines? This illustration was created using lines; everything here looks simple and logical.
5. Website Background Design - Animations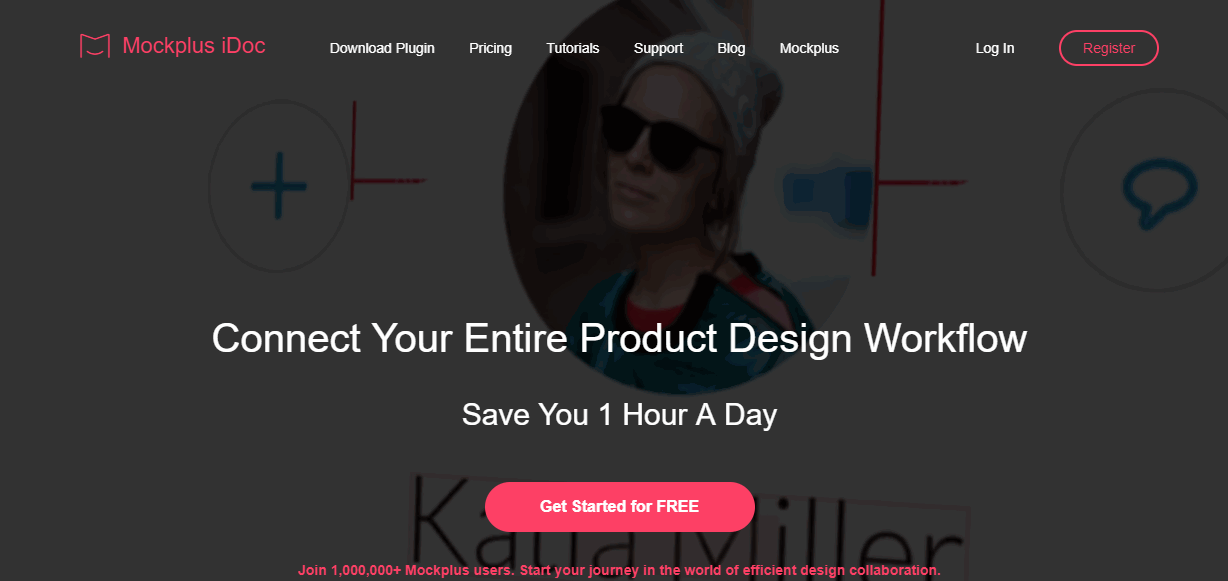 Human eyes are hardwired to be sensitive to moving objects. As a design team responsible for creating a prototyping tool and online collaboration platform, Mockplus team uses a dynamic background design in the background design. It helps to showcase product features through animated video.
By Outcrowd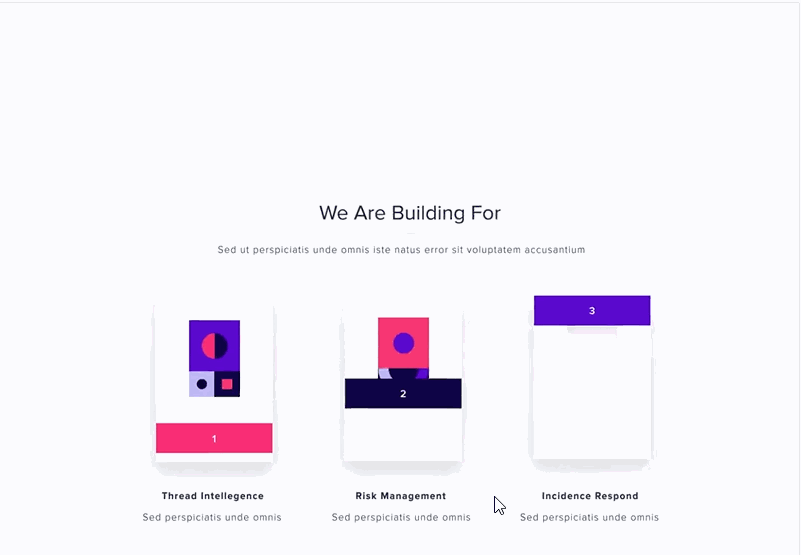 The dynamic background and berry color palette reveal the sweetness of summer. Designers believe that by adding animations to web page background, they will motivate employees and get better conversion.
Colorful & Fun Illustrations II
by AntonTkachev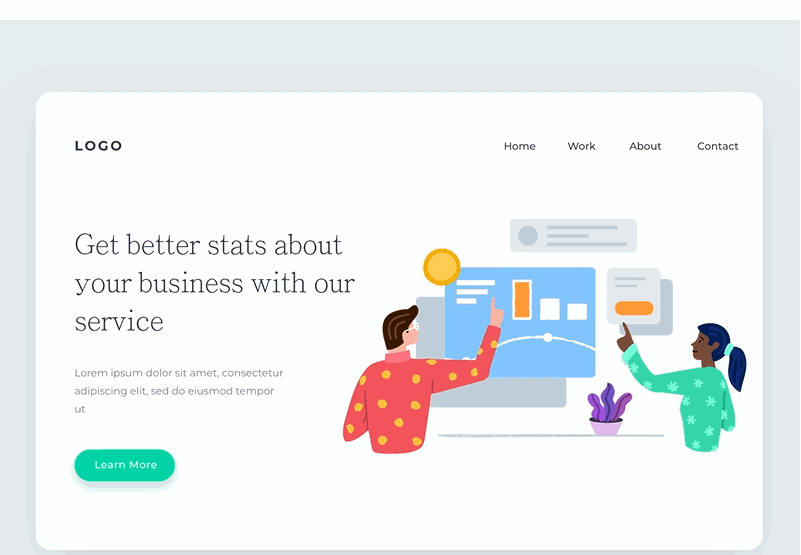 Animation in the background design has a purely functional role - it demonstrates the company's business processes so that visitors can see the services that the company offers.
6. Website Background Design- Photograph
By Nathan Riley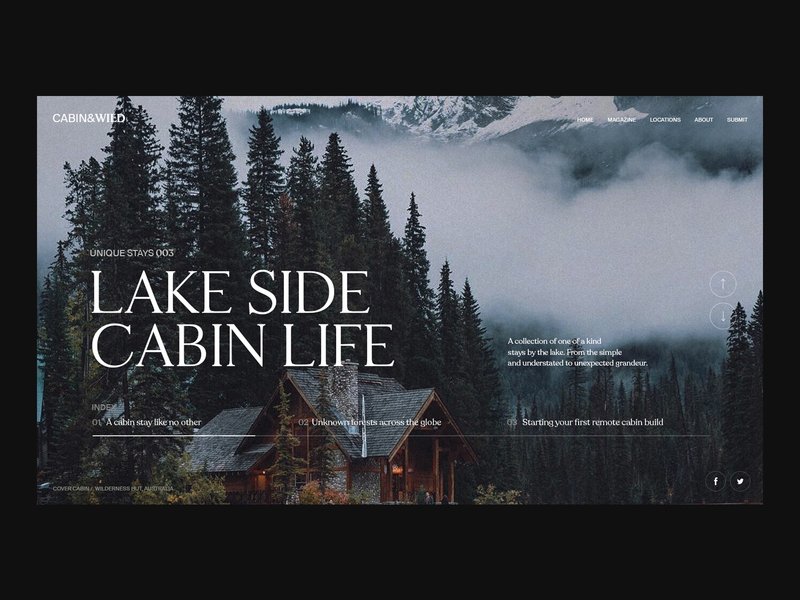 More and more designers choose to use extensive background photos as background. In this design, the designer uses real high-res photography. Beautiful and practical, this photo suits well for the traveling website.
By Nathan Rile
Traveling industry grows fast in recent years, and not surprisingly, we see more and more traveling websites. Designers often prefer to use real photographs as a website background. The ever-changing real-life photography carousel makes visitors enjoy the charm of the wild.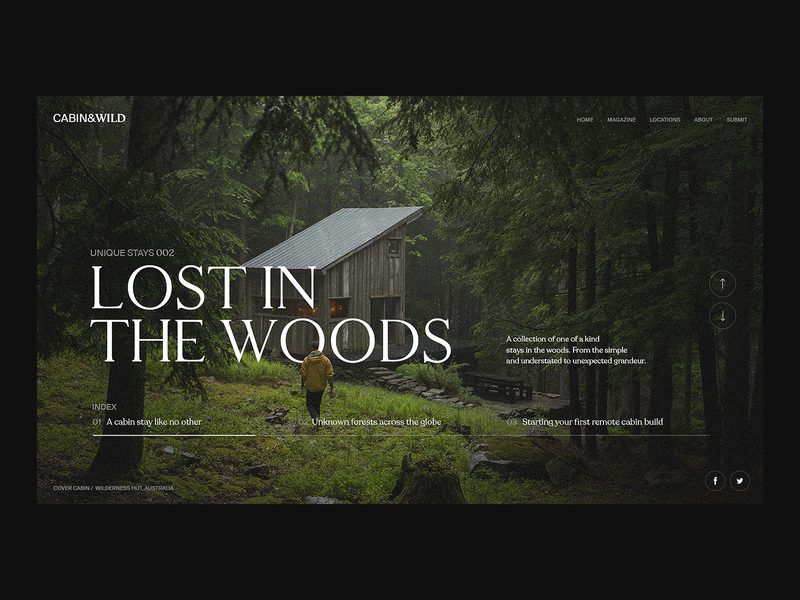 by Asha Rajput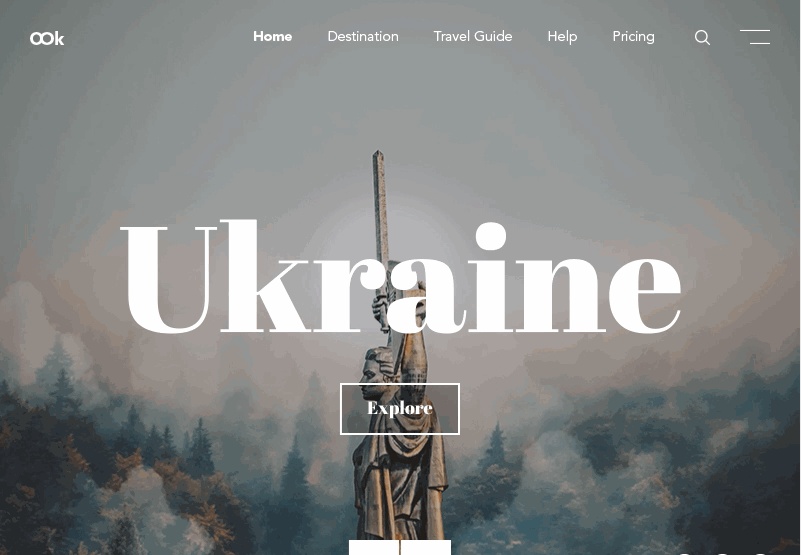 This website a nice-looking hero image that almost screaming "Go, explore the world!" This design uses a well-crafted method of attracting visitors - the changing slides show different sights in various country. It's a nice demo of using liquid effect, animation, and real photograph hero image.
7. Website Background Design – Textures
Hey Kennard! Branding/Landing Page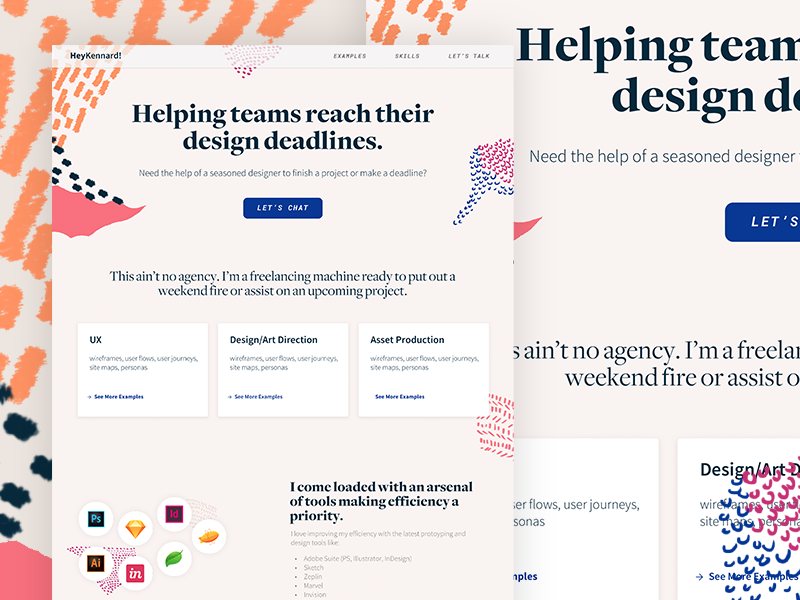 It's relatively easy to create visual interest by adding texture in website design.
Rental software's landing page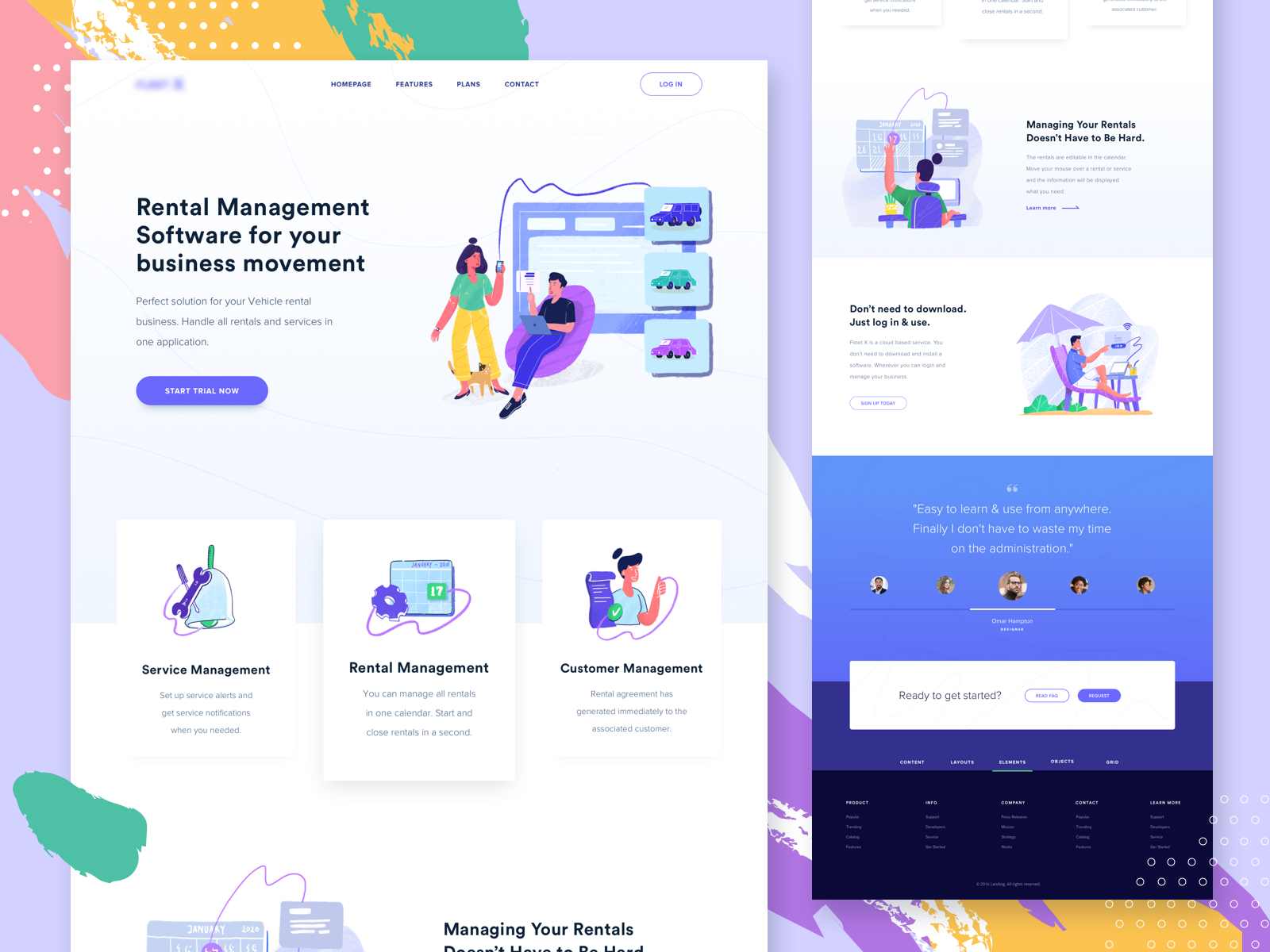 This example uses the hand-painted texture as background to provide depth and visual interest.
How to Create a Website Background Design by Yourself?
1. To create your web page, you need to find the background picture using one of the following resources:
Freepik: a free picture resource for website background design.
Designshack: a website providing free resources & collections for website design.
Dribbble: the best design community for designers to find & search designs for inspiration.
Behance: another design community gathers a lot of great design resources.
2. Use one of the following design tools:
Photoshop: the best graphic design software.
Adobe XD: A design tool to make design & prototype for web and mobile apps
Mockplus: An all-inclusive prototyping tool for fast interaction, fast design and fast preview for website design and mobile app design.
Conclusion:
I hope you've enjoyed our collection of website background design examples and inspirations as well as a collection of free website background design resources.