To create an amazing website, designers are not only require a creative idea and skills, but also need a good website interface design tool. It can save you a lot of time and money. We are using tool to express our ideas and reach the desired effect, but designers are often indecisive to choose which design tool is the best for them. Today, I'll show you some amazing tools of website interface design in 2017.
Tips: It's best to use as much free trial version of the tools as you can, the more tools you have tried, the less choice will be left.
Figma is a real-time collaboration tool for various designs. It keeps everyone on the same page and supports Windows and MacOS. What's more, Figma has iOS test tools and can directly import Sketch files.
Invision is one of the best website interface design tools which can transform the static design into usable prototypes. You can use the features of animation and gestures to create an amazing website. In addition, Invision can also be used for team collaboration.
Mockplus is an easy-to-learn prototyping tool that provides 3200 icons and over 200 components. It has eight test methods which is the most comprehensive tool in this field. And I heard that they will launch an enterprise version and a team version lately, I can't wait to see it already. Mockplus still has a long way to go, but I think Mockplus will become a mainstream UI / UX design tool for designers in the future.
It was developed by the MACROMEDIA company, but now the company is acquired by Adobe. Dreamweaver is the best web editor to creat a web page and manage website. DW is the first professional visual web development tools for web designers, it can quickly create an amazing dynamic web page without platforms and browser limits.
Flinto can help you to create an interactive prototype that can run online and mobile devices. And designers can use static images to create prototypes. It can also import Sketch files.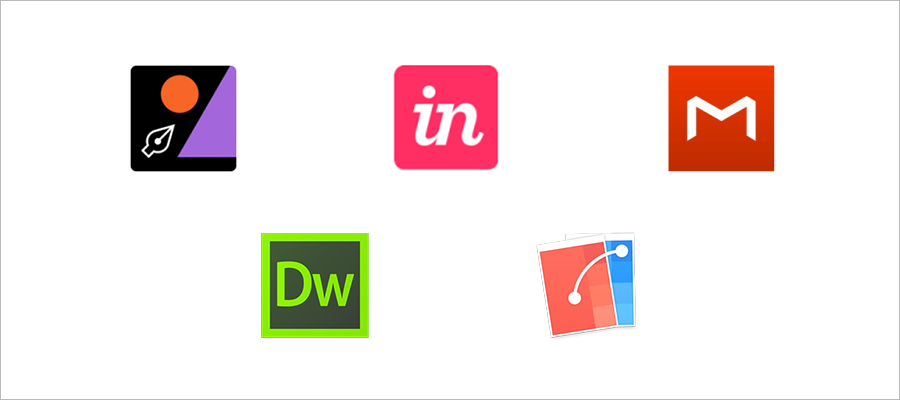 Adobe launched Adobe XD in 2016. XD is a vector-based painting software that can easily build prototypes with drawing boards, and the interaction can be clicked.
Photoshop is a photo editing tool that is widely used by designers and photographers to edit photos and images.
It is an industry standard vector illustration software for publishing, multimedia and online images, and it is also a excellent vector graphics processing tool.
Sketch is a vector drawing application for all designers. It enable us to ensure that the UI can be put at the first place, in which way we can focus on the responsive design rather than photo editing. Sketch is the one of the best web interface design tool on interaction and animation.
This website interface design tool is more like Axure. The only difference between them is that Mockflow is a product that is completely based on web browsing window. It can help users to improve the planning process of interactive UI entity model effectively.
The purpose of pencil project is to create a free and resource-rich tool for creating diagrams and GUI prototypes. It's an easy-to-learn web interface design tool for every designers.
This is a high-fidelity web prototyping tool, and you can create a beautiful website without any coding. And it possesses an amazing UI library.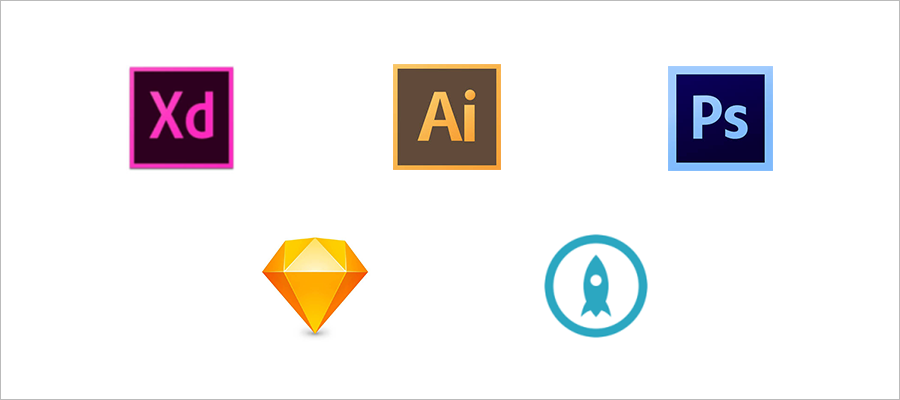 If you want to be a professional carpenter, you should possess a lot of necessary tools like a saw, hammer and so on. And you have to learn each tool's feature first before you use it. Likewise, If you want to create an amazing website, you need one of these website interface design tools to help you to achieve your goal. Tool can be a best friend when you make the most use of it.