User testing is an important part of product design. UX designers can get rapid feedback through solid user testing. This allows them to find solutions that improve the user experience. This article will introduce best practices for user testing.
What is user testing?
User testing is a technique for UX designers to get rapid user feedback. Whether you are running an app, building websites, or even prototypes, designers need to know whether or not users are capable of completing specific tasks successfully with their products.
User testing allows the design team to identify friction points in the user experience allowing them to solve the problem in a timely manner. The earlier you do user testing, the less it will cost to fix the problems.
Some companies will pay users to test out their websites. This makes user testing a job that can earn money while participating in the design process. If you don't have the budget, you can still do user testing by inviting colleagues from different departments or your users who care about your products to provide you with feedback. In my company, we have a position with a professional doing the testing.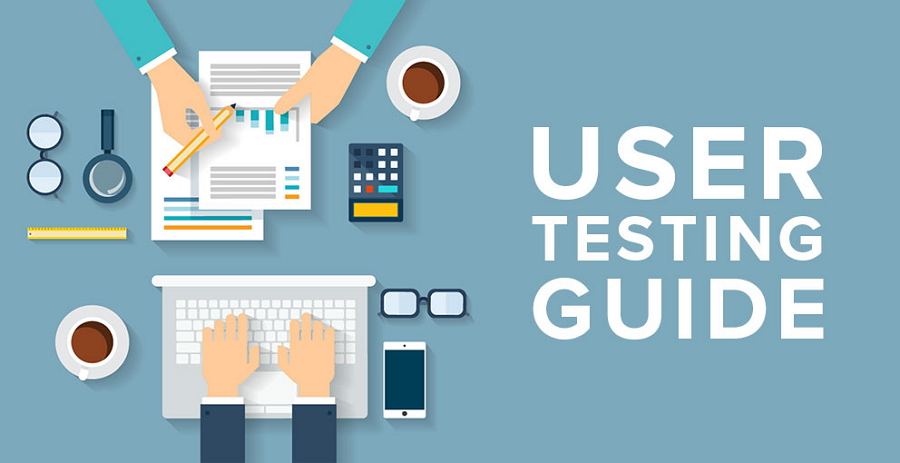 User Testing Methods
UX researchers and designers have developed many techniques over the years for testing and validating their ideas, described below are a few frequently-used methods:
1. Usability Testing online
You can make use of testing tools or other platforms to do usability testing. In this process, designers can watch and keep track of actual users while they use your product to see if they can accomplish specific tasks.
2. Eye Tracking
This is the measurement of eye activity. Eye tracking data is collected using either a remote or head-mounted 'eye tracker' connected to a computer.
3. Interviews and Focus Groups
This method allows UX researchers to communicate with their target users. You might bring together 6 to 12 users to discuss an app or interface together.
4. Prototypes
User testing can be done using tools like Mockplus, Adobe XD, Figma, Invision, etc. It costs nothing to build a prototype, so this is also the fastest and lowest-cost user testing method.
5. Beta Testing
You may need beta testing once your product nears completion. This allows you to get critical feedback, track usage and file bug reports.
6. A/B Testing
An A/B test is an ideal testing method for when designers are struggling to choose between two competing elements.
In most cases, user testing and usability testing are the same things. But they also have tiny differences. Usability testing is very often confused with user testing. It's important to know about them individually.
User testing tests the utility of your idea or app. User testing is best done immediately after you get your idea. Usability testing's purpose, on the other hand, is to get feedback on whether or not a user can effectively use your app, where they are getting stuck and what you should do to avoid them getting stuck. You may want to do usability testing as soon as you have drawn those random hand-drawn sketches on paper.
To put it simply, user testing is "Will this user use my product?" whereas usability testing is to figure out "Can this user use my product?". Source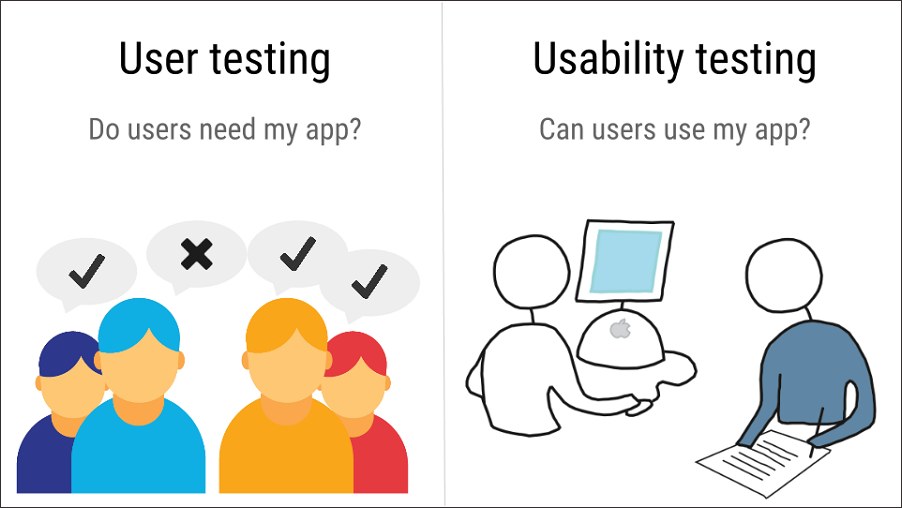 How to do user testing?
It can be challenging to do solid user testing. I'll now introduce a 7-steps method that I've used in my work. Hopefully, it can bring you some inspiration:
1. Start form wireframes and prototypes
The simplest and cheapest way do user testing is to build a prototype of your product. By doing this, you can turn your design ideas into something concrete. This approach allows non-designers to participate in the creation of a simple interface. I prefer to use wireframes and native apps built specifically for digital products:
For your better understanding of which tool you should choose, you may check: the Comparison of Prototyping Tools with Usability Testing Features
2. Find your user
The first you might want to reach out to your existing users. You may email or text them, inviting them to participate in your product testing. If you are a new brand, you need to find your target users. Figure out where your users may be found, like Meetup, Facebook groups, Reddit, Linkedin, etc. Then write a letter to invite them:
Hello, Billy! I am the founder of XX and I noticed that you are an active user of XX. We are launching a new feature on XX, and I'm hoping to get some feedback from you. I don't know if you can give me 20 minutes to participate in our test? If so, what time is good for you?
There is also another question you need to consider - how many users do you need? Normally, 3 to 5 users are enough, but if you could find more, then all the better.
3. Create a testing environment
You can do it online or somewhere like an office or coffee house. I suggest you find a quiet place. Your users' attention may be distracted if there's too much noise around.
4. Start the conversation
To avoid people forgetting to attend, send out a reminder email 15 minutes before the conversation begins. Once the users are ready, you can ask insightful questions.
As it is almost impossible to host and record at the same time. For this reason, you can expect 3 people to participate in each session–one user, one host, and one recorder. The job of the recorder is to record what you say and what the user has answers.
5. Get the report
You will want to document your important findings throughout the process. Draw an analysis table with 4 parts, the upper left representing "users like", the upper right representing "constructive opinions", the lower left, "doubts", and the lower right, "thoughts." The ultimate goal is to chart problems and generate new ideas.
6. Resedign, test and repeat
User testing will point you in the right direction for your product, but one test is not enough., You need to repeat this process of fixing and testing over and over. Repeat the cycle enough times and, you might be able to build something really great.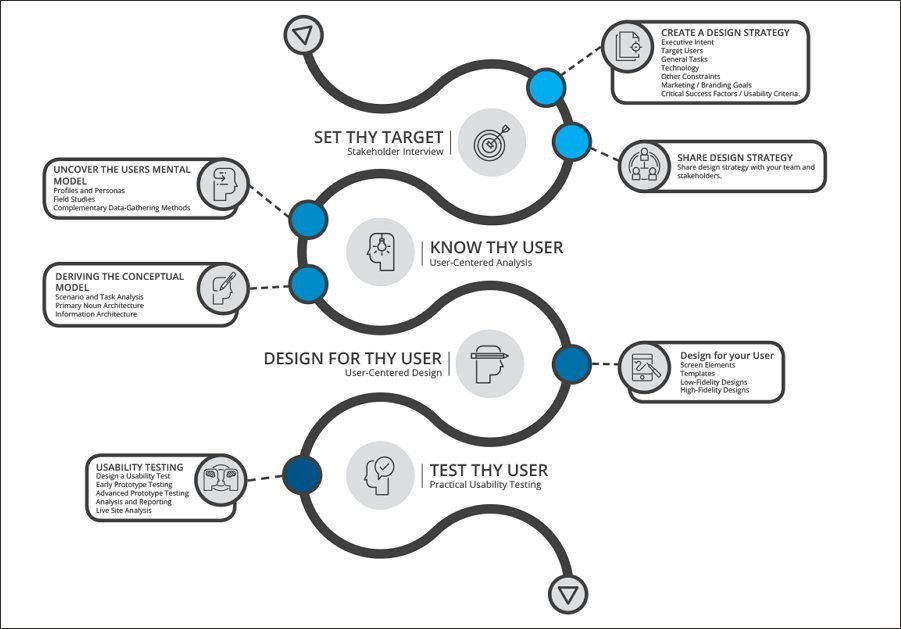 User Testing Questions
To get the most out of user testing, you need to get the right answers. The following are questions you might want to consider:
How do you currently do XX?
Can you think of a better way of doing this?
Would you like to do this task in a way that XX?
Would you pay money (for transaction apps) / share content for this solution?
In the past six months, how often did you visit Amazon.com?
After going through the checkout process, to what extent do you trust or distrust this company?" (I strongly distrust this company ←→ I strongly trust this company)
The site caused me to feel lost and confused. (agree/disagree)
When is it the quality or difficulty of the assignments posted there?
In addition, here are 31 Questions Every Designer Should Ask When Testing Prototypes you'd better known.
User testing websites/apps/software/tools
1. Try my UI - Remote User Testing Software Online
TryMyUI's tests are completely customizable. You get exactly the feedback you're looking for. Describe your scenario, designate the specific tasks you'd like to see users perform, enter your own survey questions, or use the ones we provide, then, select from a wide array of demographic qualifications to zero in on your target user.
2. Userzoom - Extremely popular tool in the UK
Userzoom delivers different methods of Remote Usability Testing: From videos to mobile surveys. It allows you to recruit your own users to perform the tests. You can also hire their team of UX experts team to conduct the tests for you and analyze the results.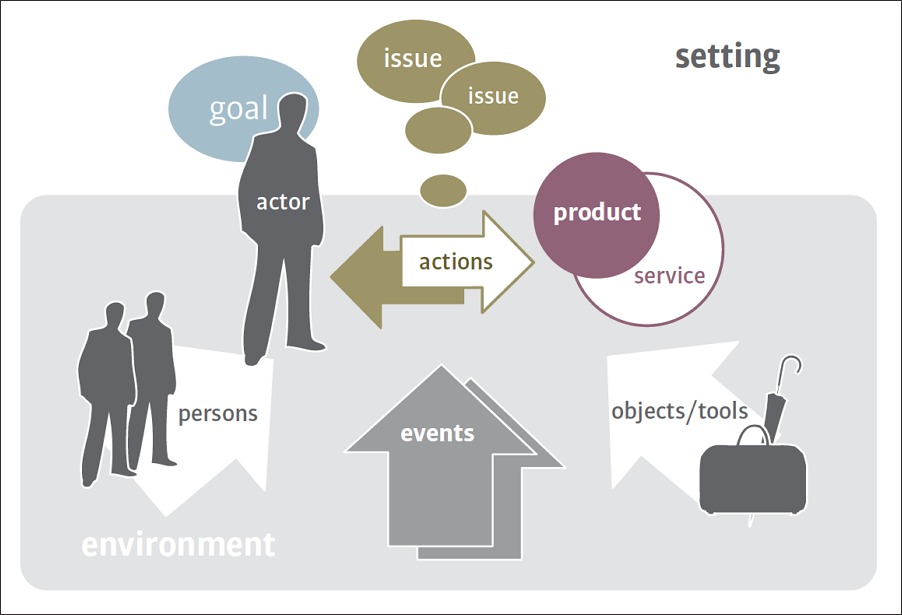 Each video of a user performing a task (The task is up for you to choose) on your website or app costs 23 euros. For 2,500 euros, their team of experienced UX designers will conduct the tests and analyze them for you.
A wide selection of Usability Tests are offered for your product. You can, for example, use their "Five Second Test" to see what your audience recalls after looking at your website for just five sections. Using their Pro Plan (99/month), you also have access to advanced features such as demographic targeting and A/B Testing.
5. OPTIMIZELY - A/B testing platform
Allowing its users to track visits as well as conversions, this tool offers a plethora of features including cross-browser testing, mobile website testing, geotargeting, visitor segmentation, and multivariate testing. It is free for users to use the basic plan, but some extra features are only available on the enterprise plan, which is paid for.
6. UserTesting - Customer experience & UX research platform
With a large audience of remote users from various demographics to choose from, UserTesting provides videos of real people speaking their thoughts as they use websites, mobile apps, and prototypes. The service works for landing pages, emails, ads, prototypes, live sites, and apps.
7. Mockplus - Wireframe and prototypes tools
User testing with prototypes or wireframes is the most efficient way to test out if your idea is right. As a simple and clean tool allowing you to focus on design instead of learning how to use it, Mockplus enables you to create a perfect interactive wireframe and prototype in a minimal amount of time.
if none of the above can satisfice you, you may check the Top 20 Free Usability Testing Tools for APP and Website Testing.
Also, you might be interested in the Ultimate UX Tools in 2019.
User testing examples
This article includes 4 examples of user testing, including Flight Booking with KAYAK, Accommodation Booking with Airbnb, Getting Transportation with Uber, and Ordering Food with DoorDash. If you have no idea how to start user testing, you might read it through.
This article contains typical examples of usability studies on desktop and mobile. A user testing result consists of video recorded from the user's screen, with real-time audio narration captured via microphone.
In the end
Above are some opinions from my side about user testing, I hope it can bring you some inspiration. Do you have other ideas about this? Share your thoughts freely with me.