INSIGHTS OF THE INDUSTRY-LEADING UXERS AND PMS IN CHINA

---
Interviewer: Martin, Planning Manager at Mockplus
Interviewee: Chen Wei-fan (Producer at Fourdesire)
In this episode, we have invited the producer Chen Wei-Fan of the team Fourdesire based in the city Taipei. Their products are famous for having an adorable appearance, interesting interface control and good experience, in addition, they have been recommended several times in App Store. This time Wei-Fan will tell us their concepts and ideas in product design and development and share their opinions with designers and developers from other countries who are interested in expanding their market in the Chinese world.
Fourdesire has been established in Taipei City in the summer of 2012, and the design group started with only 3 members, 19 at present. It is a group composed of producer, designers, developers, and artists.
Works published by Fourdesire recently are Plant Nanny, a mobile app that helps people get into the habit of drinking water regularly; Walkr, a game that requires the accumulation of everyday steps of users and applies them to build spaceships for Space adventures. And the last one, Fortune City, an accounting app. All the works have acquired a good reputation among the users in the Chinese scope.
Among them, Fortune City has appeared several times on the home page of the App Store (Mainland China, Hong Kong, and Taiwan) and Walkr has been awarded the Best of 2014 - Best Games award from Apple.
The team of Fourdesire is still not large and lacks the number of products to outperform the leading companies, but it has gained more than 12 million users in less than 5 years. You might ask, what is the group behind this list of achievements like? Through this interview conducted by Mockplus group, let us know the secrets of Fourdesire will be revealed.
Solve everyday problems by playing.
"Fourdesire is a digital design company that tries to combine entertainment, design and new technologies in the development and design of applications for mobile terminals, and we believe that this human instinct to enjoy entertainment can offer solutions to problems with which we encounter in everyday life." (Chen Wei-Fan)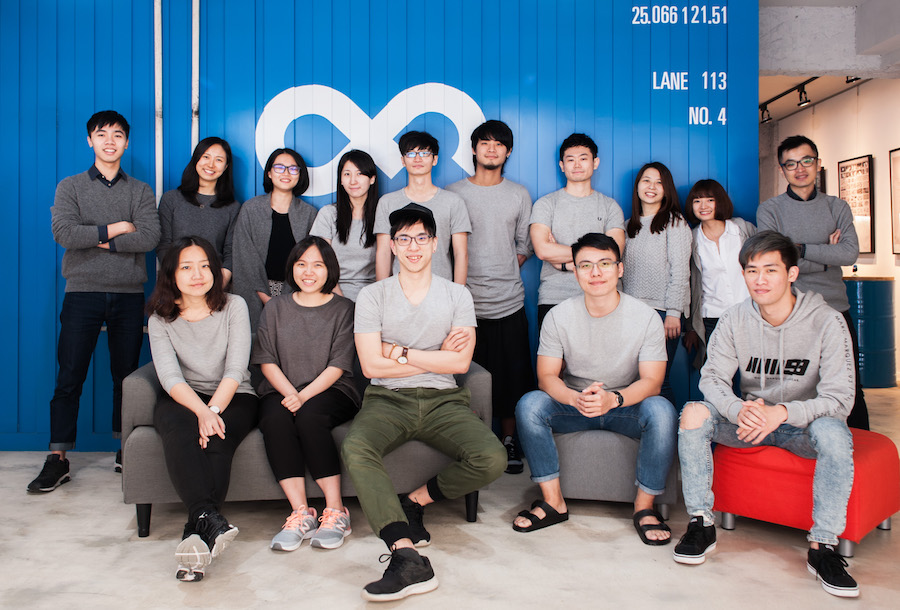 (Fourdesire Team)
The works of Fourdesire seems like just some addictive games with adorable images, nevertheless, the truth is that they are all handy applications designed to eliminate some itching annoyances and help users learn new skills and form habits. Unlike other applications with similar functions, Fourdesire apps have been integrated with gamified interface design, which makes these mobile Apps have not only the attractive appearance but also the features of being useful. Although Fourdesire is still a group of fewer than 20 people, its success has proven its considerable power in development and design.

Why did they adopt gamification as the main way of demonstrating the functions of application and operation? Under the trend of the mobile application interface becoming increasingly simple and clear, that of games is relatively more complicated. What makes the works of Fourdesire more outstanding than others? Wei-Fan has answered the question.
"We are confident that entertainment has the power to make life better, and Fourdesire is the starting point where boredom becomes interesting things. In addition, we insist that products with good quality can accompany users for a long time and positively influence their habits. Therefore, in designing, we maintain the idea of bringing the entertainment to each user throughout the use process while ensuring that our products are created to play or use for a long time. "
Martin: Have you considered expanding the idea of creating applications and trying more possibilities?
Wei-Fan: Of course. To tell the truth, we have tried several themes during the creation of Plant Nanny, Walkr and Fortune City, from health, education and others. For us, it has been a great step to widen the scope of our health applications to the management of revenues and expenses. We hope that we can continue to test more unknown areas taking advantage of different themes and design techniques to help the pursuit of happiness in life.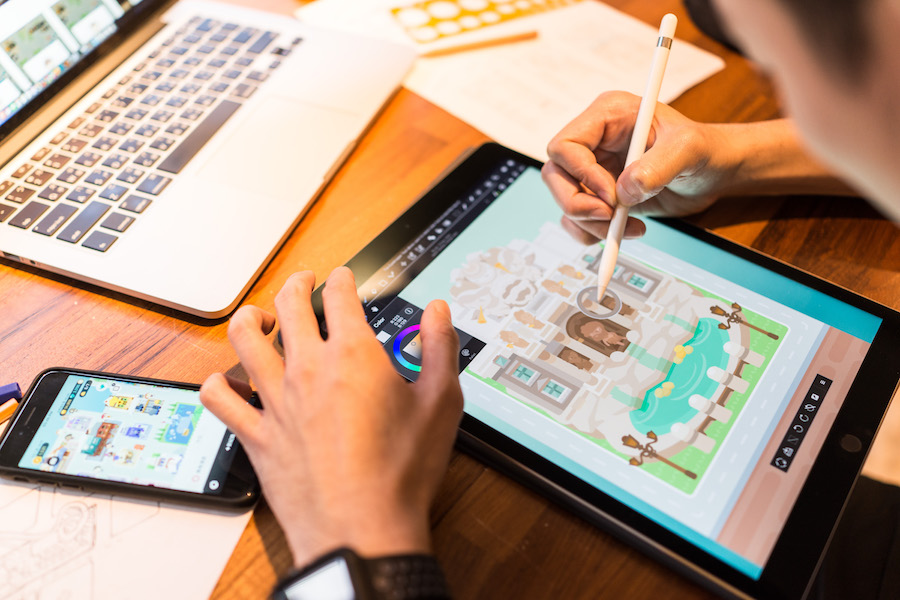 There are people who are not interested in the applications of Fourdesire for their being like children's books, and they think that applications of tools or life assistants have to be simple and clear, so they can achieve their goals as fast as possible. However, when we see how popular Fourdesire products are, we will realize that gamification also worth experiencing. Well, what is the user images like in their blueprint when designing the products?
"We have created user images for different products. For example, Walkr, we created it for those who are interested in mobile games while looking forward to trying something new. They will want to walk more to be able to accumulate more steps for more space adventures. And as for Fortune City, we believe that users are a group of people who want to manage their income and expenses while not willing to keep doing so because of the dullness their tools. They are craving for a game to motivate them in this."
Martin: How did you determine the functions really needed by the users?
Wei-Fan: "When we think about the functions we are going to put into a product, we do research on rival products and users to recognize which products have covered user needs and how users complain about existing functions. Then we will analyze these aspects in search of the possibility of the optimal and more interesting resolution and refinement. At the design stage, we usually eliminate advanced features in order to maintain the simplicity of products when it comes to its debut, and we will return them with iterations in the future based on user feedback."
The gamification has brought advantages, challenges as well.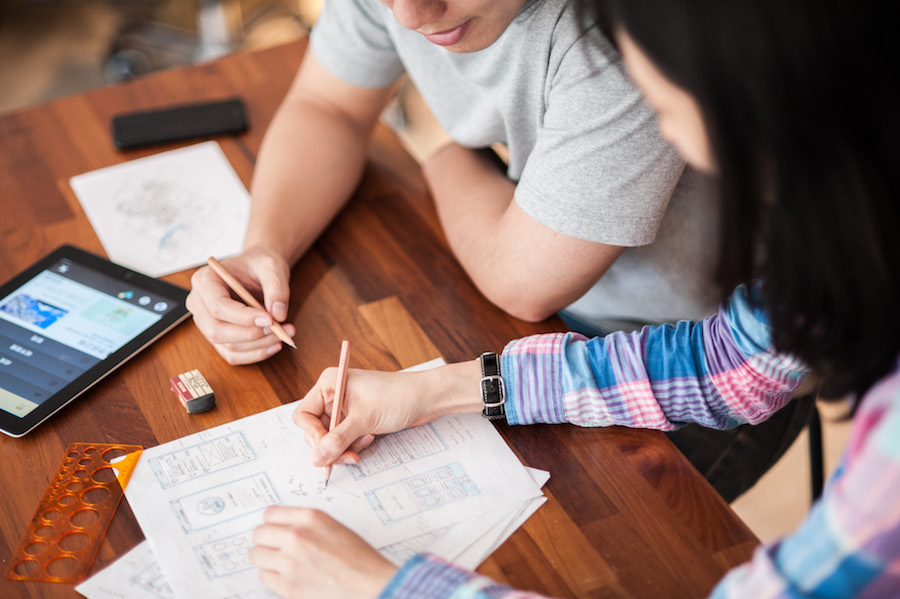 It is true that gamified applications can attract more users for their images and more dynamic operations. In addition, the specific mode of games is also a specific feature. However, challenges also have arrived with the benefits. How do you let users easily find the features they are looking for? It's a challenge for UI and UX designers. Obviously, Fourdesire has overcome this obstacle.
Truth being told, there are many differences between the game interface design and that for mobile applications, and when it comes to games, we need to be considered the mutation leveling in addition to the availability. For us, we had our own definition of the different part of game and tool in the first design structure, we distributed the interface components using different logics.
"During the design, we examined it with different prototypes in each period. If we want to examine the game design, we create the prototype especially for the game, and vice versa, another one for the interface design to avoid distraction from the game content.
"Although we have thought in detail each step of the examination, it is still possible to appear situations in which the result does not suit what we expected. At this point, we'll re-analyze the data to improve the user experience. "
A large number of applications published every day also gives a lot of influence to developers especially small teams and independent developers, how can you keep up the number of users while attracting new ones? It is possible that the gamified applications are abandoned due to aesthetic fatigue or difficulties in the use, what is the trick of Fourdesire in keeping its products attractive?
"In the game part, to maintain the novelty, we are offering more content with updates, such as new planets in Walkr; new missions and new buildings in Fortune City, and iterate our products with more useful features to improve the road according to the requirements from users. "
Barriers of when getting in touch with the world.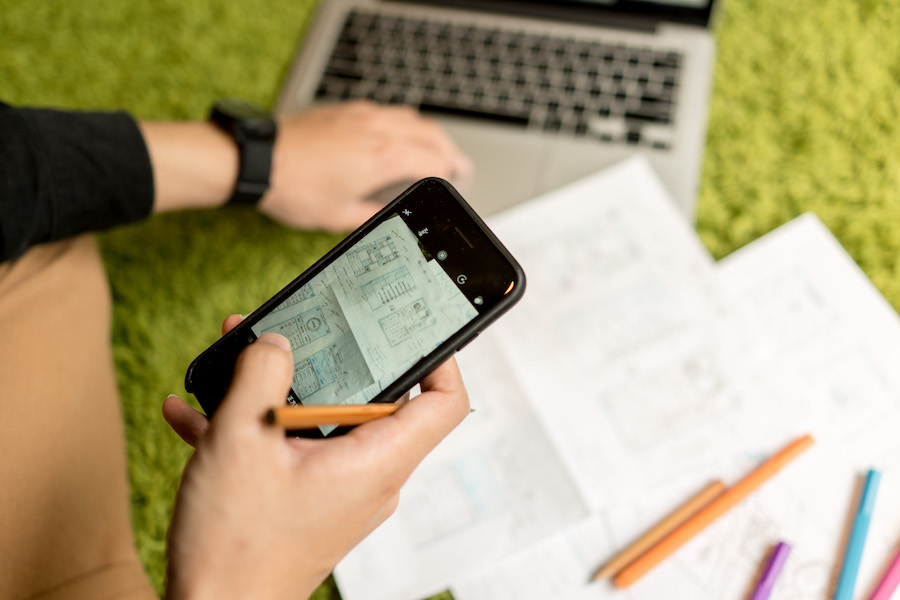 Thanks to those transnational platforms such as Google Play Store, Amazon Appstore and Apple App Store and software distributor websites, developers today can sell their products to users in other countries without requirement of making much effort, but the language obstacle and the inequality between use customs are always barriers for developers to expand their overseas market. Fourdesire's applications also offer multilingual interfaces, how did they overcome this problem?
Martin: In the blog of Fourdesire, there is an article about the advantages of localizing translation to applications. To date, Walkr and Fortune City have come out with multilingual interfaces. In addition to the translation, is there anything else you consider relevant when designing products for various regions?
Wei-Fan: The problem that comes up most often when designing multi lingual product is that sometimes the length of Chinese words fits in the space we designed in the interface but in other languages, they are too long, especially in Thai and Russian. Therefore, we chose the horizontal distribution of the elements in the design, for example, we avoid the layout where several buttons are placed horizontally and we replace the words with icons. In addition to this, as words play a very important role in the interface, it is still extremely relevant to maintain the homogeneity of the meaning of words, or there will be several words that refer to the same thing, this situation is as if we had put different icons to buttons of the same function.
Martin: Users from different regions have their own preferences for the beautiful interface, have you thought about how the interface can attract more users?
Wei-Fan: As for the interface design, we do not consider it that important to make the localization for each country, while we make more efforts in the images. We have created several types of them to match the taste of users from other countries.
Tips from Fourdesire.
Martin: Could you give some advice to designers and design teams who are interested in developing products for Chinese users? And in your opinion, do Chinese users have any specific taste in using mobile applications?
Wei-Fan: From the points of view of Taiwanese developers, I do not see any big difference among the use scenarios between the interfaces in Chinese and English, the only thing that requires us to pay attention is the precise use of words when translating. In addition, it must be realized that the meanings of some icons may vary in different countries.

INSIGHTS OF THE INDUSTRY-LEADING UXERS AND PMS IN CHINA