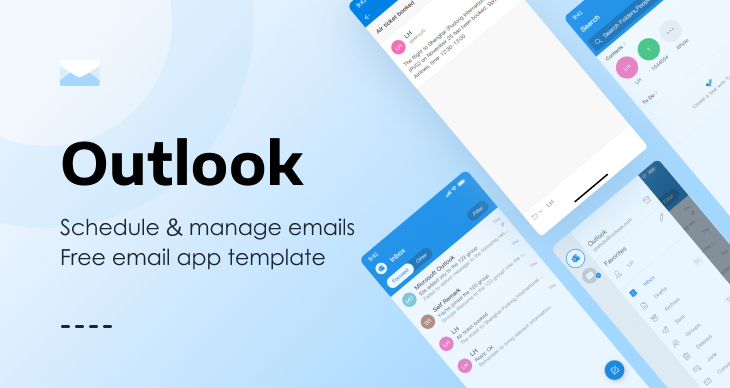 Microsoft Outlook keeps you connected and protected with your secure email, calendar and files all in one app.
This free template mirrors the interfaces and interactions of Microsoft Outlook, offering a great tool to create your own email app.
It comes with 18 pages and packs many editable components and UI patterns to simplify your design process.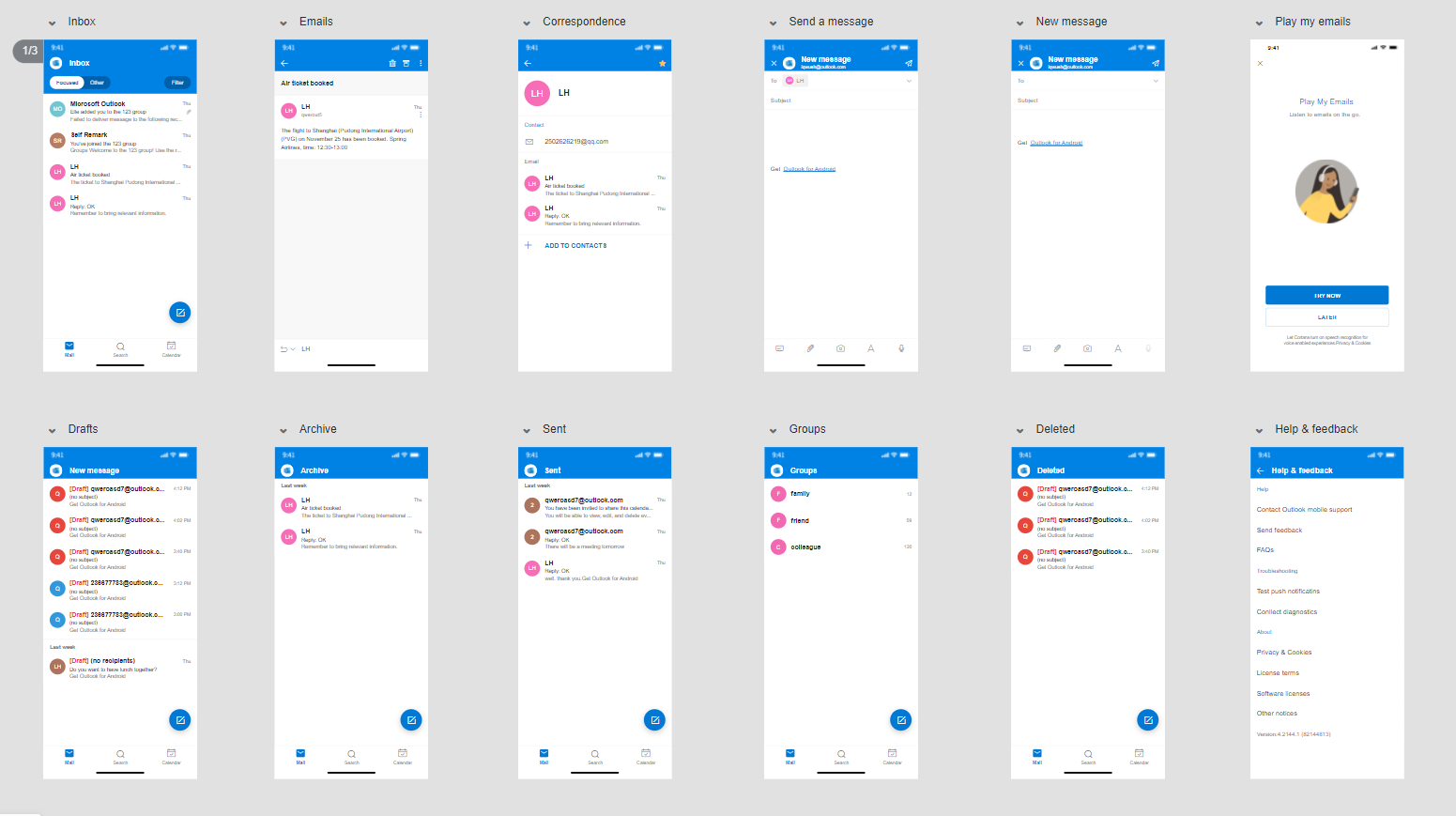 Don't miss out!