Farfetch limited is an online luxury fashion shopping platform that sells products from over over 700 boutiques and brands from around the world. It exists for the love of fashion and aims to connect creators, curators and consumers together online.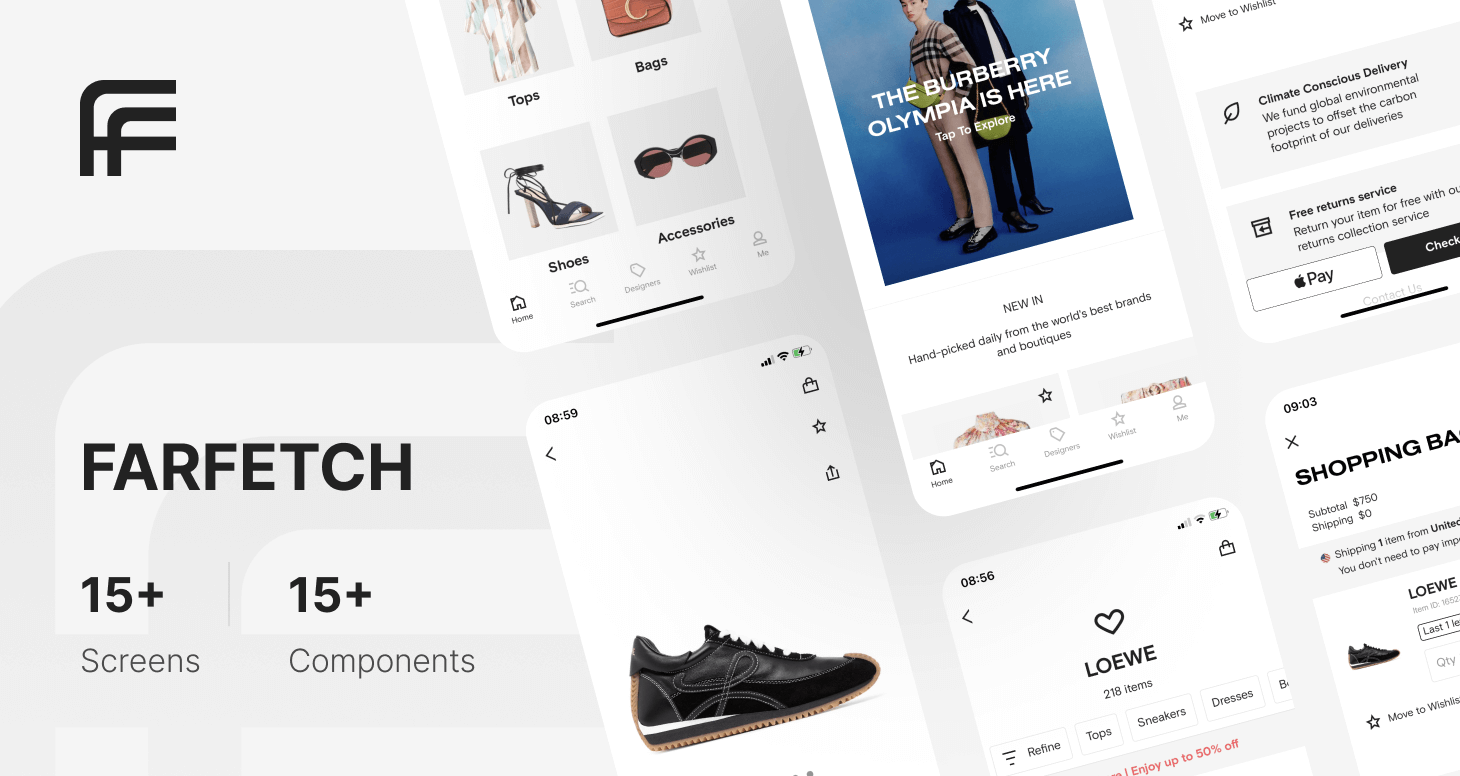 And this free app UI kit mimicks nearly all possible functionalities and effects that you may find in the Farfetch app, so you can easily download to create your own global shopping app in the quickest time.
It comes with 15 screens and components, and uses a number of images, panels and content panels to create image carousel, scrolling, popups and the likes to help users browse and find the product they want from throusands ones ASAP. The interactions and animations added also enrich the browsing experience there.