Recently, we've updated both Mockplus Cloud and Mockplus RP, and bring you more new features to power up your product design workflow.
For example, while prototyping web or mobile apps, you can use the new Table component to create smart forms and data lists with simple clicks. When accidentally deleting web pages, also don't worry! A new solution for this situation - Recycle Bin- has been released to help you find them all back with ease. Other new features, such as the new Eyedropper tool, JPG format assets, password protected preview links, nesting project folders, etc, are also worth trying.
Let's check all these new features now!!!
Mockplus RP
1. Recycle Bin
Accidentally deleted a page while using Mockplus RP? Don't worry! Mockplus RP now has a good solution for this situation - Recycle Bin, where all deleted files await their destiny. You can also restore the files you've deleted by mistake or clear all deleted pages in one click.

2. New Table component
In this update, Mockplus RP got a new "Table" component, which allows you to effortlessly create data forms. You can insert rows and columns, merge cells, style the table and the cells, and do more editing just like in your Excel spreadsheets.

3. Share assets within your team
Mockplus RP now enables you to "Share" assets with your team in one click and make your asset library available to your entire team and usable in any projects of the team.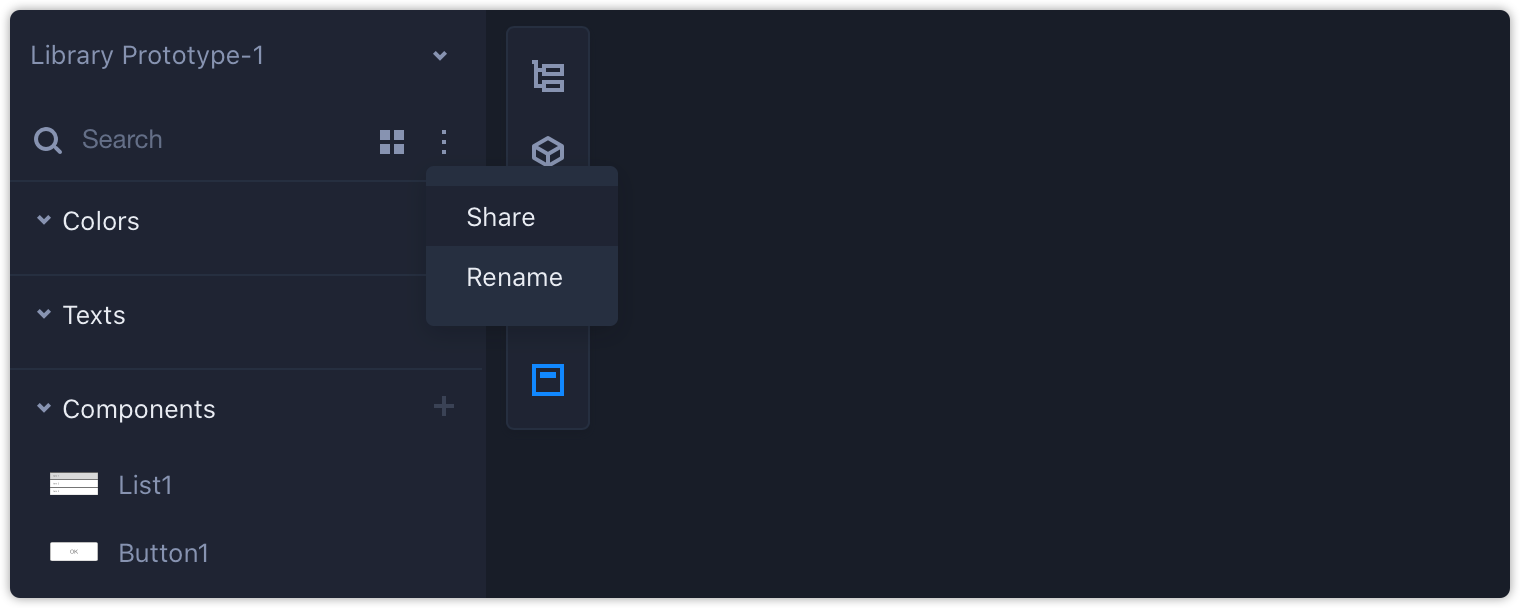 4. Eyedropper tool
Mockplus RP now supports a new Eyedropper tool to help you set the color (like the fill color, background color, text color and so on) of any component. Use the Eyedropper to pick a color from the current screen of Mockplus RP in one click.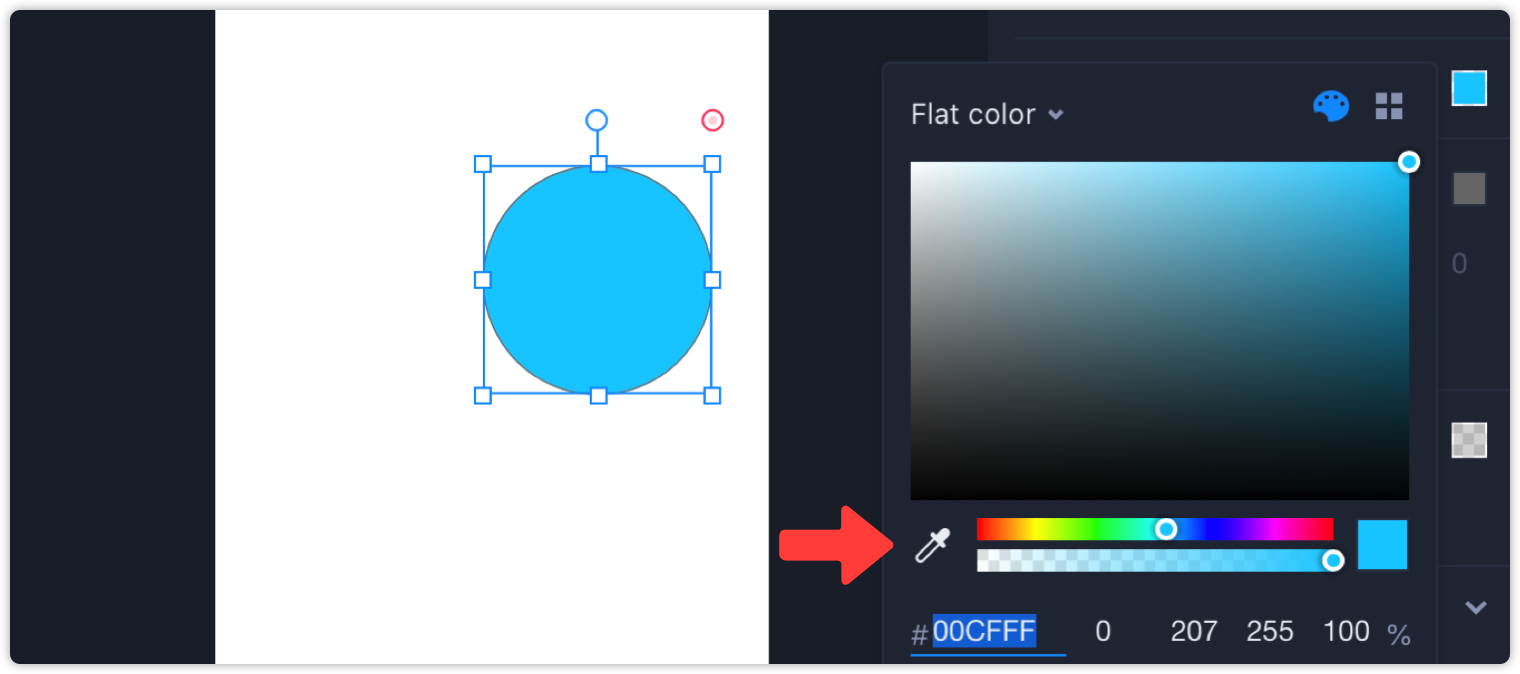 Mockplus Cloud
1. Improved project folders
When several team members get involved in one design task, the result might be a creation of more projects. With Mockplus Cloud, you can easily create a project folder to manage all these projects better at once. Moreover, to simplify this process, we've also improved the project folder this time, enabling users to access all projects and sub-project folders inside a project folder once you've set them as the members of this project folder.
(Click here to set a team member as the project folder member)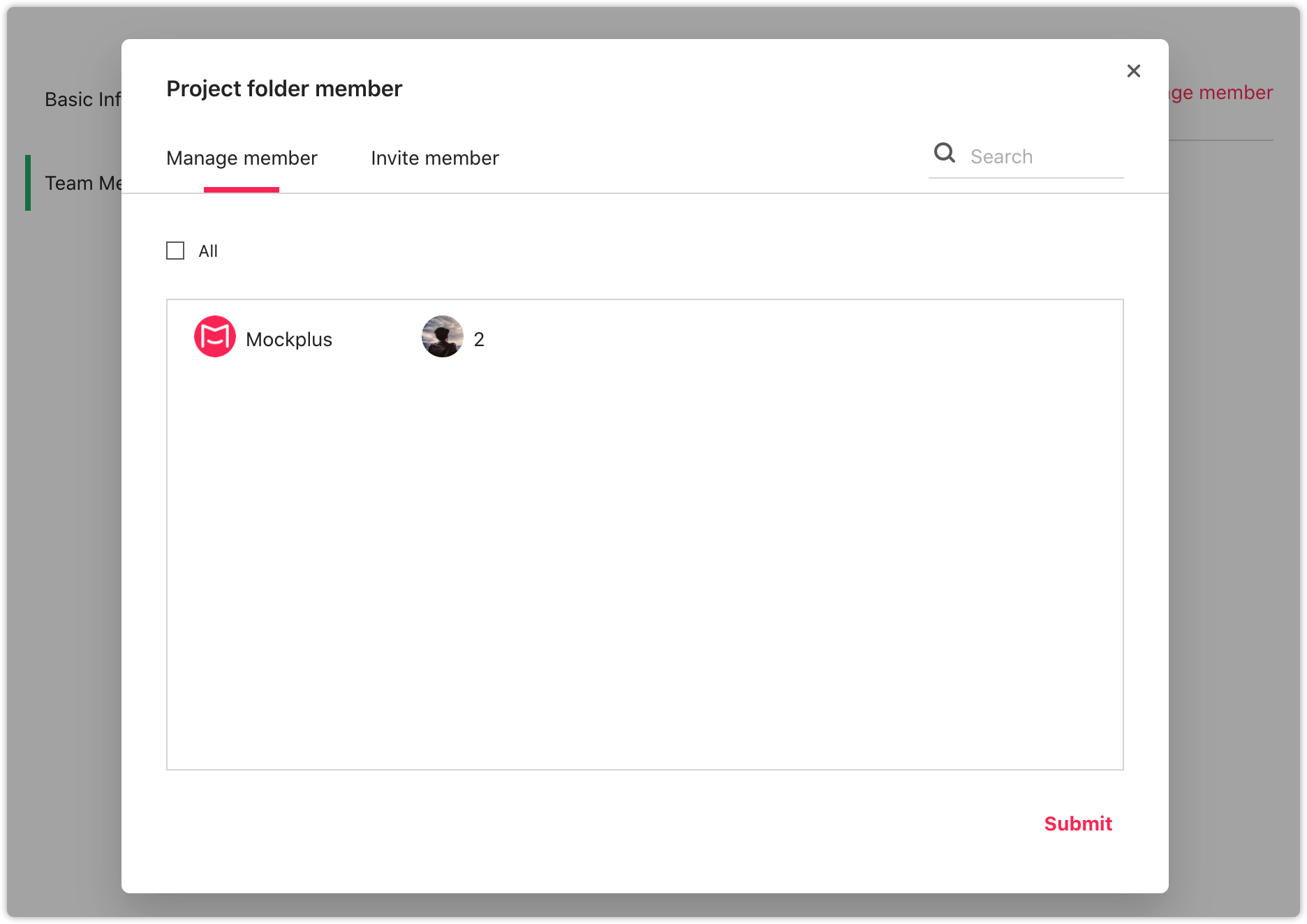 Besides, you can also create sub-project-folders within a project folder to meet the needs of differently sized teams.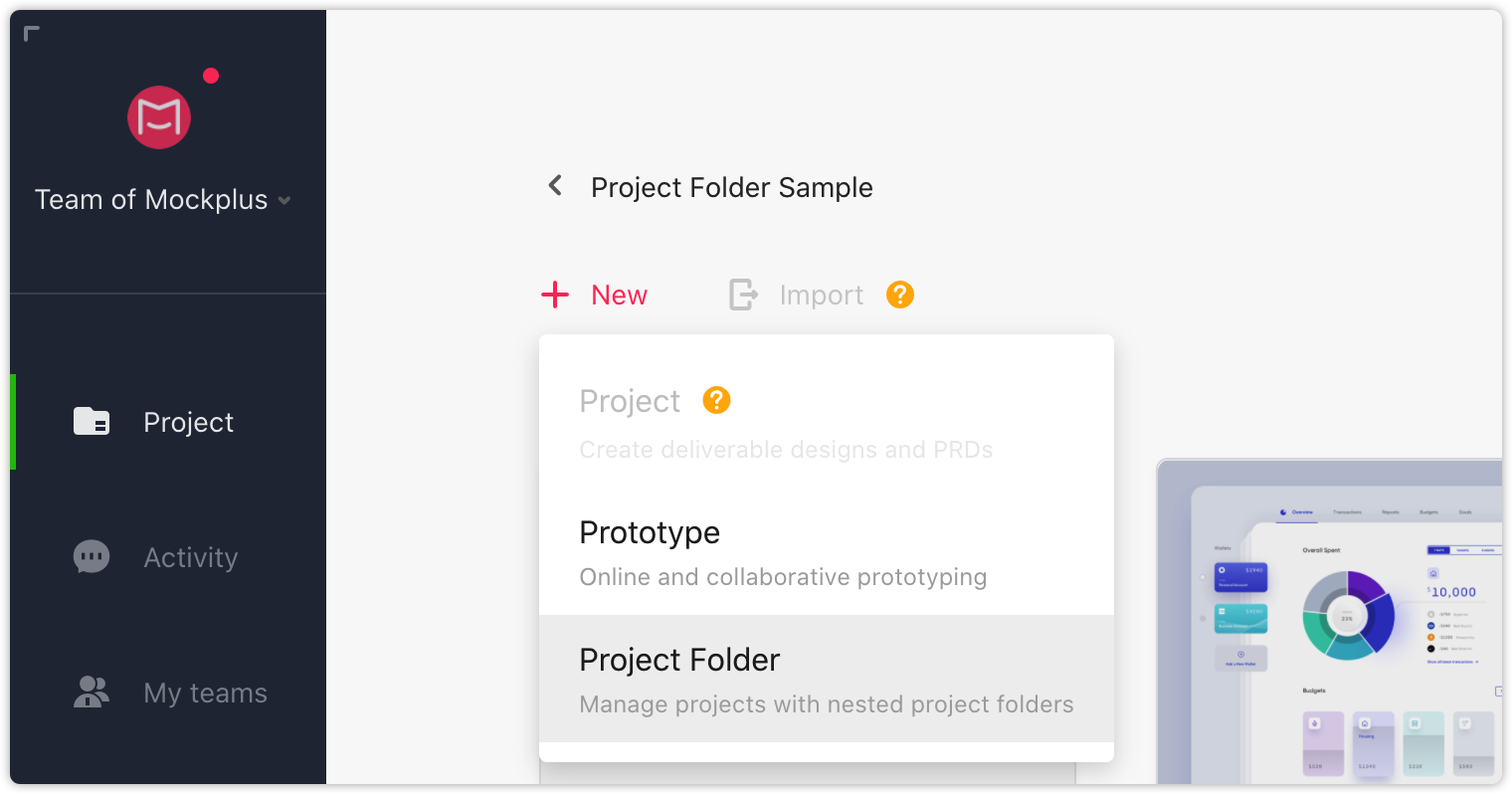 2. Set an expiry duration for invite links
While inviting new members with a shareable link, you can set an expiry duration for the link. Three options, 7 days, 15 days and Never, are provided. Invite links with expiration time becomes invalid once the time runs out. (Note that, if you need to invalidate the link immediately, click "Clean up invitation links" in the team management page.)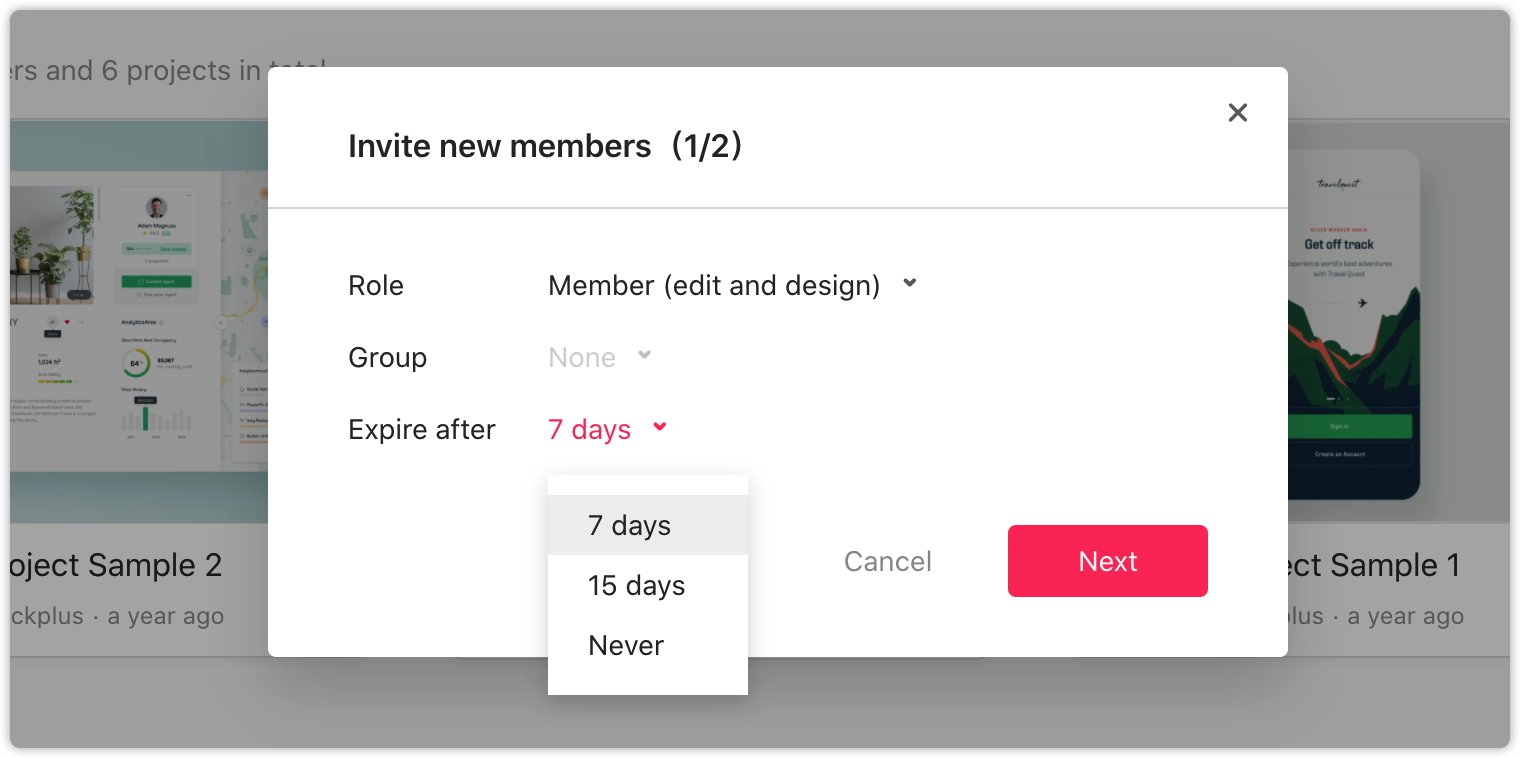 Besides, in the same dialogue, you can select a project folder or private project that a new user can join.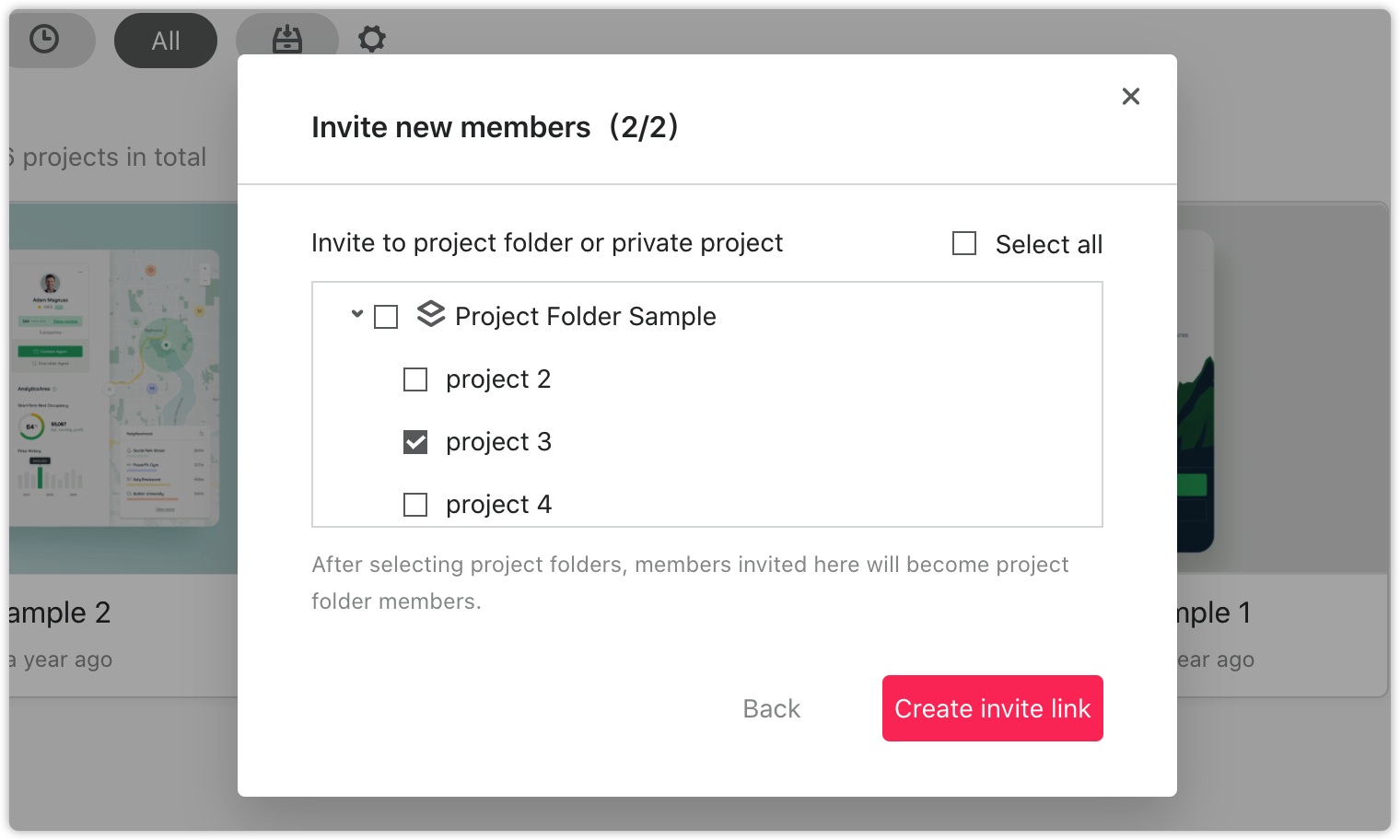 3. Protect your preview links with passwords
Recently, we've had some feedback from our users who are concerned with the safety of their trade secrets when it comes to sharing the previews of their projects. Addressing this issue, in the recent update, Mockplus Cloud got a new "Set password" feature to allow users to protect their preview links with passwords. Moreover, previews that are protected with passwords no longer require your account to be logged in Mockplus to view them.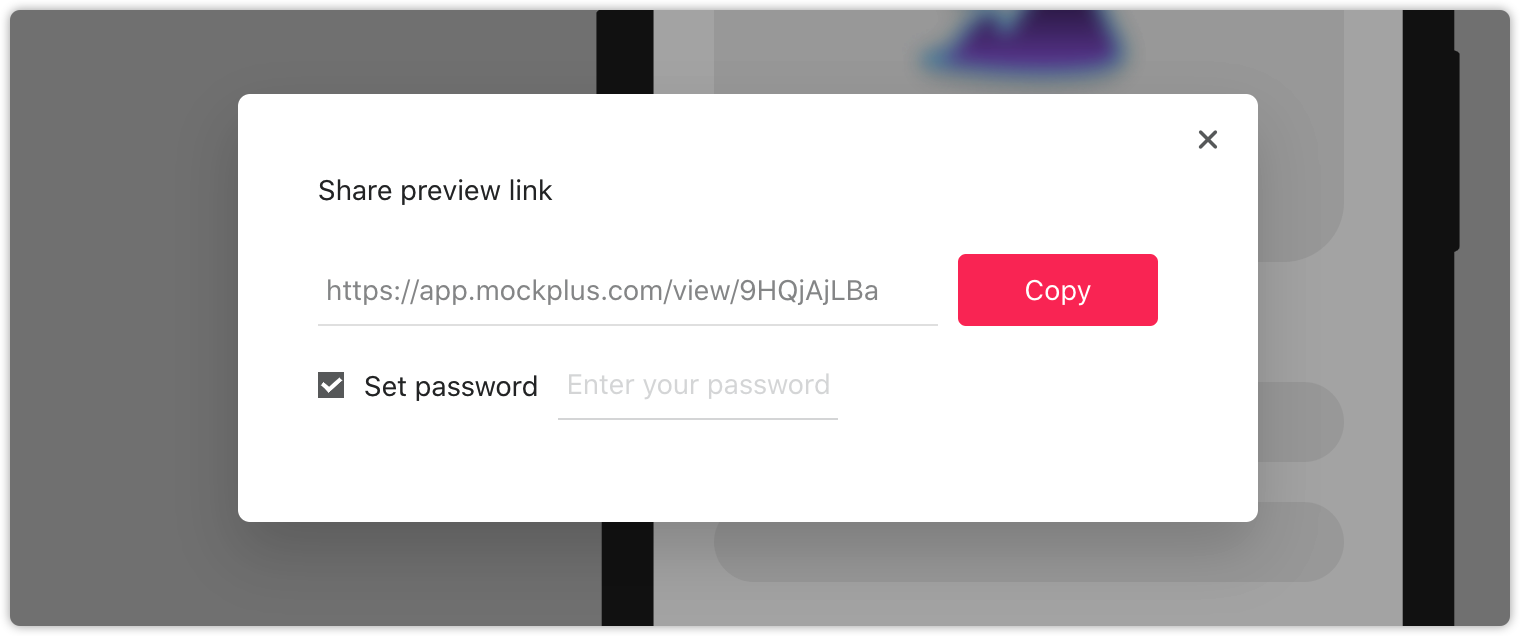 4. See how many page comments are unsolved on Project Tree
When reviewing designs, Mockplus Cloud enables you to leave comments on pages and set them as Unsolved, Resolved or Close for better communication and collaboration. To simplify the process, this time, Mockplus Cloud adds a new number icon on the Project Tree to show you how many comments are still unsolved at a quick glance.
When reviewing your designs, Mockplus Cloud enables you to leave comments and set their status as Unsolved, Resolved or Closed for better communication and collaboration. With this update, Mockplus Cloud adds a new number icon on the Project Tree that shows you how many unsolved comments are still there, so you can track progress at a quick glance.

5. Check artboard background color on Cloud
When using Mockplus Cloud, many designers complain that they cannot find the background color values of their Sketch artboards that they've uploaded to Cloud. To fix this, Mockplus team has improved the uploading, enabling users to upload artboards to Cloud and see the background colors instantly on the right Property panel. All PS, Sketch, XD artboards are supported.
6. Download JPG assets
Mockplus Cloud now supports yet another asset format - JPG. When working on a project, you and your team can freely download assets in PNG, WebP, SVG or JPG formats with ease.

7. Show gradient angles and related CSS codes
When editing linear gradient color on the right Property panel, you can now enter a value directly to set its angle. The related CSS code will be auto-generated to facilitate development.
8. Manual markups are displayed along with author info
When using Mockplus Cloud, you can freely use many manual markup tools, like the Text tool, to explain your ideas in depth and better communicate with your team in the "Review" mode. Now Mockplus has improved this feature, enabling you to see the author of text markups in one click.

9. Easier to check comment status
In Mockplus Cloud, you can easily comment on pages and set a status to "Resolved", "Unresolved" and "Closed", to indicate their completion. You can see all comments listed in the right comments panel. In this update, Mockplus has improved this comment panel and allow you to view the details and status of comments with ease.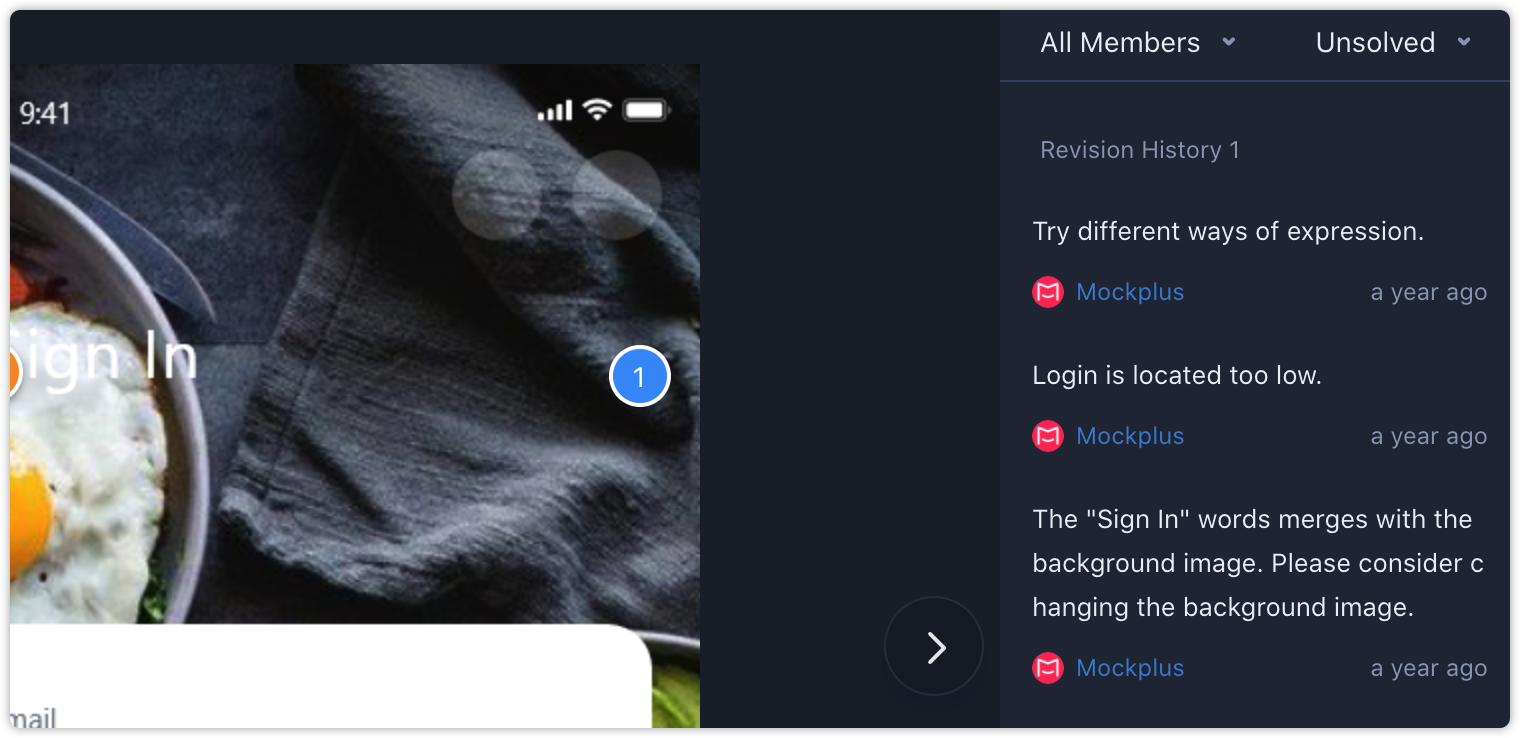 10. Revision histories are accompanied with uploader info
With Mockplus Cloud, a revision history is often auto generated when your project gets modified or replaced. It is a good tool to help you and your team view any historical changes anytime and anywhere. In this update, Mockplus has added the uploader and date of the associated project to revision history to help you choose the desired one easily.