Hey! Here at Mockplus we are constantly working hard to bring you a better user expericence. Many updates are issued for Mockplus Cloud this month. Let's talk about the new features in detail!
1. Improved layer strategy
Among our customer feedback, some users said that they hope the asset will not block the layer. In this update we have revamped the mechanism. Now when the slice size is the same as the size of the artboard, the slice will not obscure other layers any more. In this way, even when you are slicing the background image, you can also easily see the markups of other layers.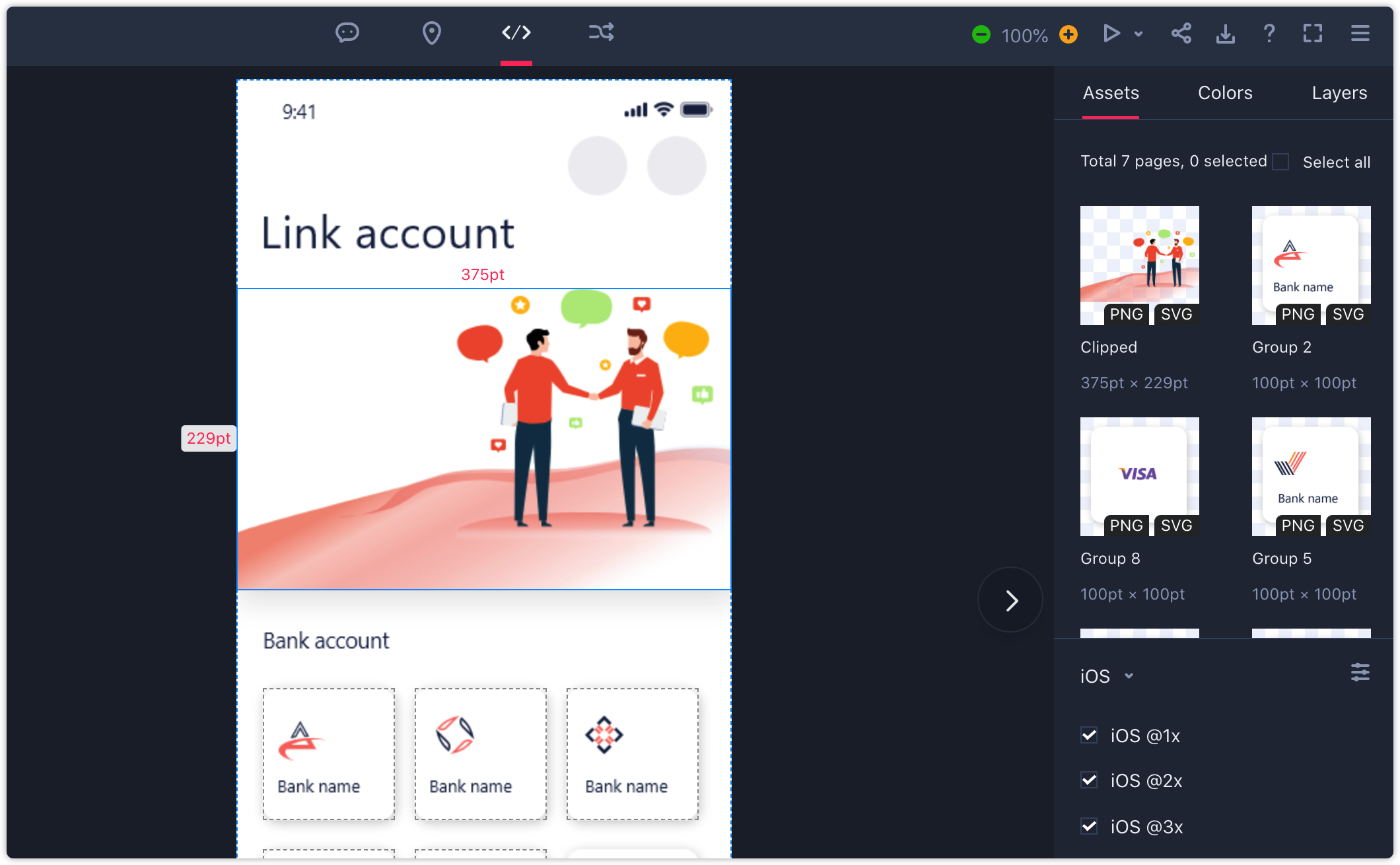 2. Auto-generate Swift code & improved android code
Before this update, Mockplus has been supporting auto generating CSS/Android/Objective-C codes of the layers. Now in this update, the auto-generation of Swiftcode is newly added. IOS developers can now copy the code with one click, and quickly use it into development!
In addition, we've optimized the code for Android. The auto-generated Android code will contain more style properties and can be directly used by developers.

3. Newly added RPX Style unit
For developers working on Web App development, units such as RPX are useful. So in this update we added RPX in the units conversion to meet the needs of different developers.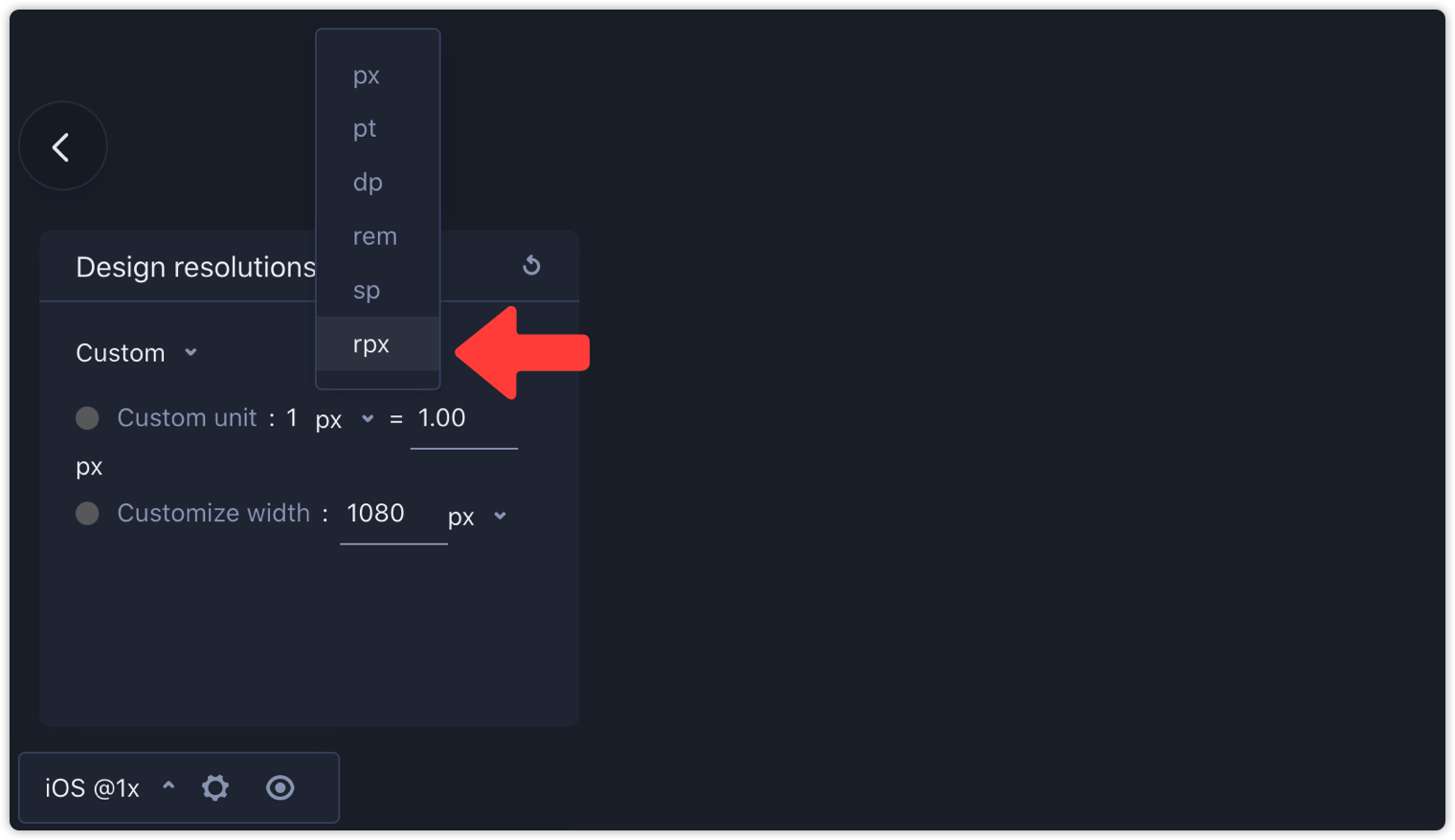 4. Added sp format to font size display
There's something special about Android development: the fonts are usually measured in sp, but the remaining units used elsewhere are still displayed in dp. We know that when a unit is configured, the whole property panel will be set to the same unit. What should you do when you are in this sort of situation? Now in Mockplus, when the design resolution is selected for Android, the font size in the property panel will be shown in sp, and the remaining area will be shown in dp.

5. Invite members while sharing projects
After this upgrade, when sharing a project link to others, a new option is provided: "Also invite your partner to become a project member." In this way, you can achieve the sharing of a project and invitation of a member at the same time!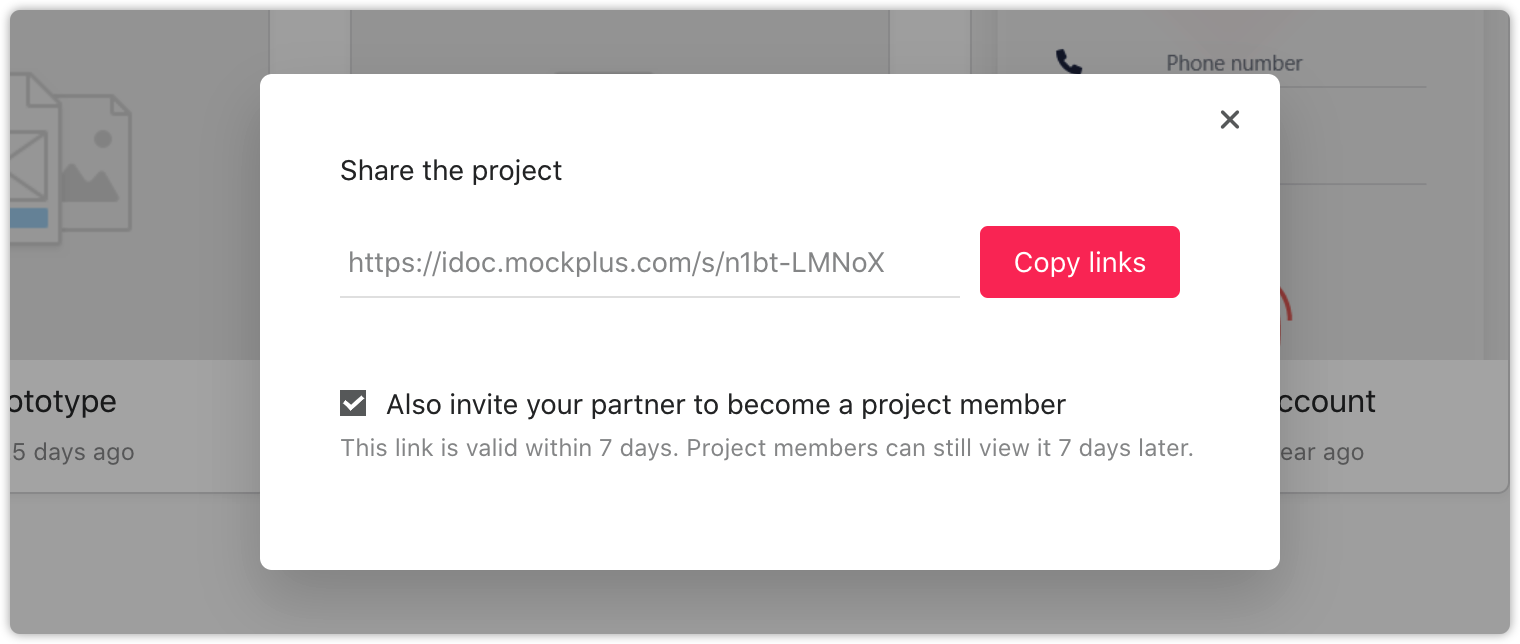 6. "Search members" in "My teams"
In a larger team, administrators often want to find a member and modify that member's role. To make the search quicker, in this update we add the function of "Search members" in My Teams panel.

7. Easier projects management
In a team with many projects, distributing designers to different projects may be difficult. To save your time, Mockplus added the function to "Select all" and "Search" projects by name in this update, now you can finish the projects assignment quickly using the filter.