Greetings everyone! Today, we will show you how to use one of the mostly-used comment tools - Pin tool - to help improve your team's work efficiency in Mockplus iDoc. Let's dive in!
Main features:
Comment status
Pin style
@members in comment
Filter member comments
1. Comment status
In a project, any suggestion made by a member can be recorded by the Pin tool. This makes viewing the remarks easy for all members. And each time a comment/suggestion is resolved, the designer or the product manager can mark it as resolved or closed.

2. Pin style
There are three Pin styles available: Color, Number, and Avatar. You can make a selection according to your own preferences, and it's possible to adjust the Pin color as you wish. The Color style is quite concise, the Number style indicates the order that comments are added, and the Avatar style helps quickly identify who has added the comment. Which one do you prefer?

3. @members in comment
If you want to notify your colleagues about new updates immediately, simply @ them in the related comments. In doing so, the member will receive a notification on the upper-right corner of the interface.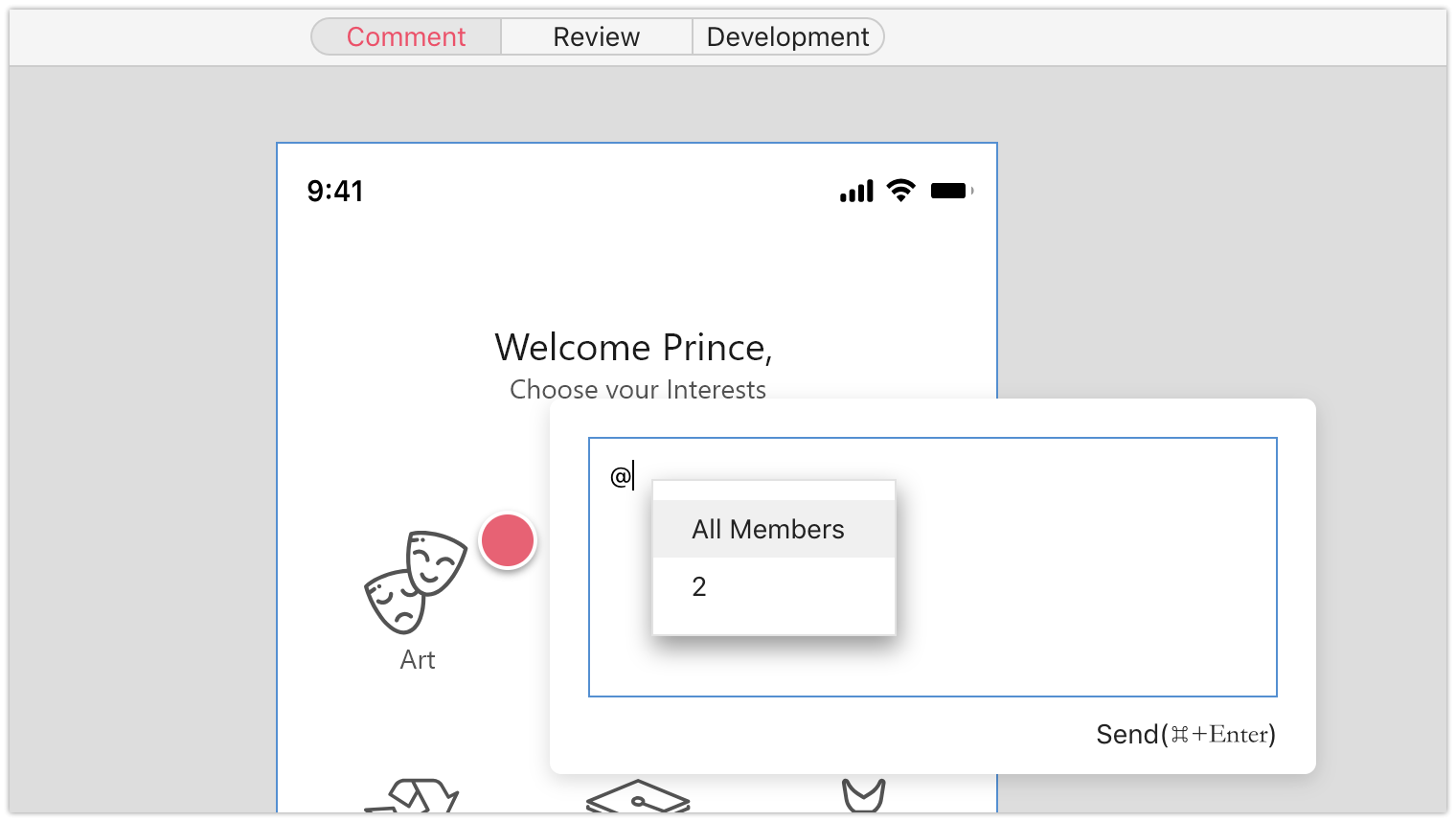 4. Filter member comments
Any member of the team can quickly filter all comments by member name and comment status on the right property panel. It's easy to view any comment even when there are a lot of comments.

That's all you need to know about the Pin Tool. Check it out now!