UX design has been gaining more importance nowadays. It matters a lot especially for digital product design. To work creatively and build products that users love, UX designers need to get inspired and keep pace with the latest UX design trends in 2020. Following UX design blogs can be significantly helpful.
Over the years, we've come across hundreds of user experience design blogs. As knowledge and advice on the web is available free of charge, anyone can learn user experience design anywhere at any time with ease.
However, the abundance of resources somehow makes it hard to find the truly helpful material. That's why we have put together the top 26 UX design blogs in 2019 (in no particular order) to inspire you to learn more about this topic.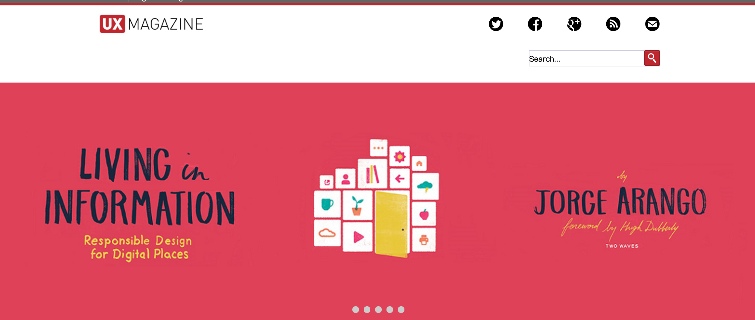 Defining and Informing the Complex Field of UX design
UX Magazine is an online UX publication discussing the latest topics and trends in design and UX strategy. It is the closest to a full-fledged trade magazine that UX designers can find. This site is associated with a community which location-based listings for conferences, talks, workshops, informal meetups, and classes.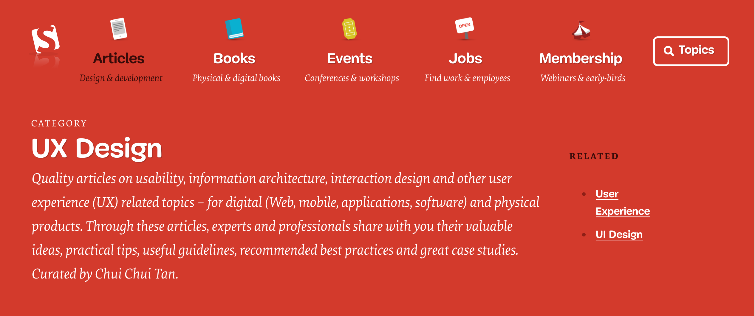 For Professional Web Designers and Developers
Smashing Magazine has a special section for UX Design. It features quality articles on usability, information architecture, interaction design, and other user experience (UX) related topics – for digital (web, mobile, applications, software) and physical products.
Experts and professionals share their valuable ideas, practical tips, useful guidelines, recommended best practices, and great case studies. Popular tags in this section are: Usability, User Experience, Interaction Design, User Research, and E-Commerce.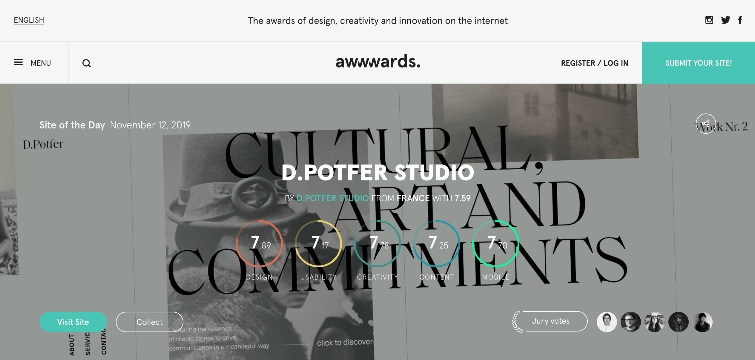 Website Awards - Best Web Design Trends
Awwwards aims to create a meeting point where web design professionals from across the world can come to find inspiration. It is a space for debate, a platform to share knowledge and experiences, give and receive constructive and respectful critiques.
In addition to that, you'll come across a lot of great posts featuring web design, web development, graphic design, UX/UI, and more by browsing the blog.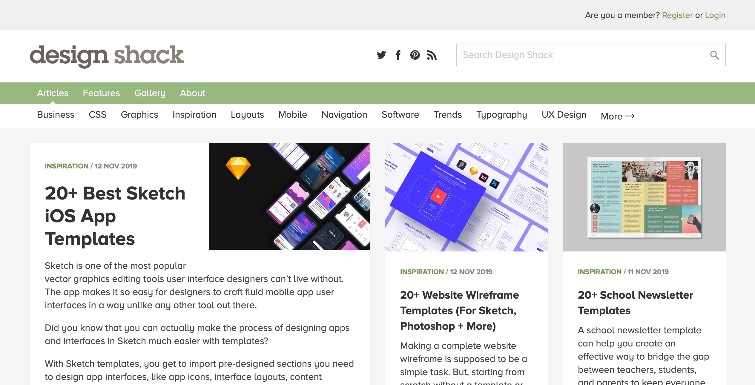 A daily source for the design community
Established in 2003, Design Shack showcases inspiring examples of design, alongside resources and articles that teach you how to succeed.
This blog attracts a wide audience comprising agencies, designers, businesses, organizations, and individuals who are passionate about cutting edge web design technologies and design news.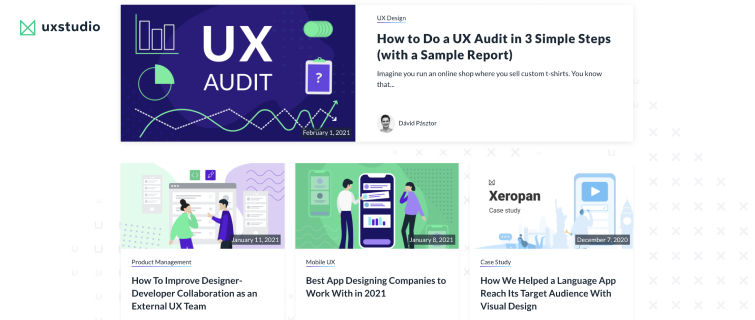 UX studio is an award-winning UX agency and an established thought leader in the UX industry. They run a popular blog for UXers and product teams who would like to learn the latest insights about the best design solutions. UX studio's blog is a collection of case studies, interviews with experts, user research insights, and design best practices.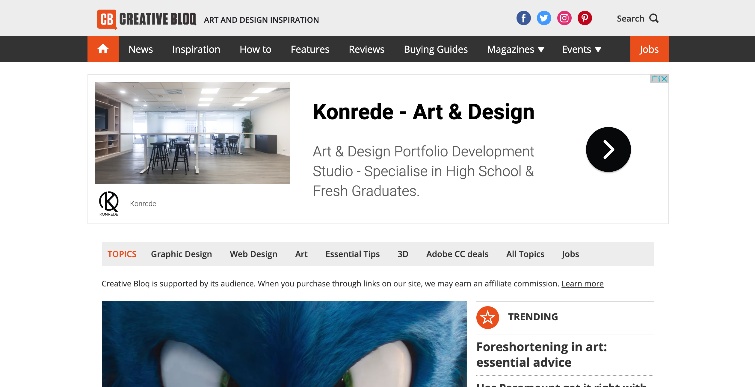 Art and design inspiration
Creative Bloq is one of the most popular resources for professional artists and designers. It is a high volume blog for creatives that features content on web design, illustration, graphic design, 3d, digital art, and more.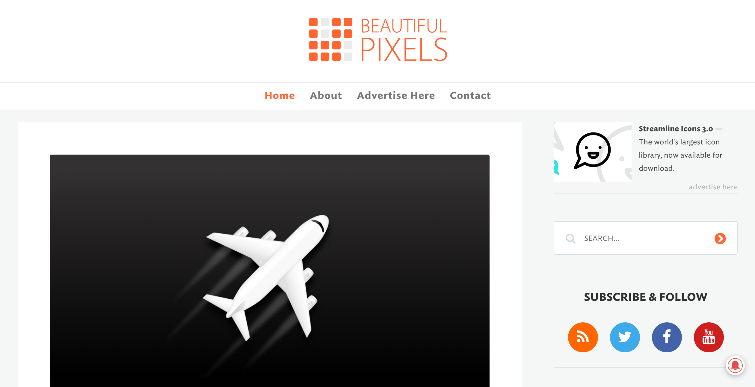 A showcase of beautifully designed apps and the designers developers behind them
Beautiful Pixels showcases some of the best examples of iOS and Android apps as well as UI design across various platforms. It is a place where you appreciate the works of some of the greatest user interface designers of our time.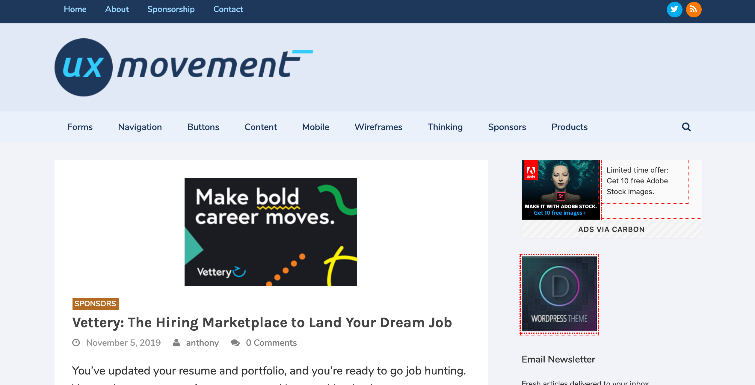 Articles on user experience design
UX Movement is a user experience blog that has articles showing how good and bad interface design practices affect user behavior. All the articles are backed by reasoning, research, or experience.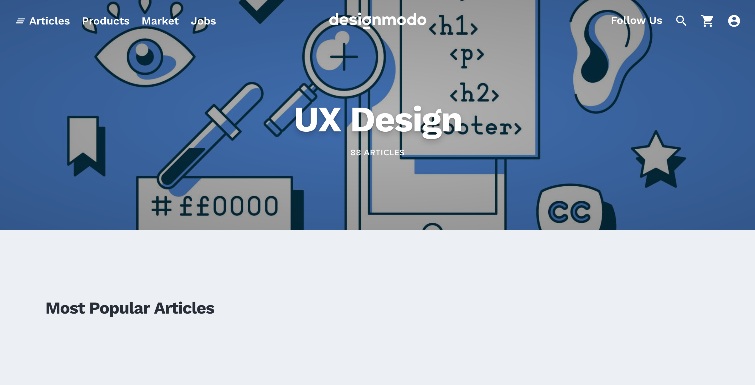 Comprehensive UX design articles
A comprehensive site covering the aesthetic, business, and psychological elements of UX. The blog is a great resource for both beginners and advanced designers looking to expand and improve their knowledge.
It features standard and obscure design topics, web development, WordPress, tips and tutorials, and much more. You can find lots of great articles in the category of "Design", including UX design, responsive design, website design, and app design.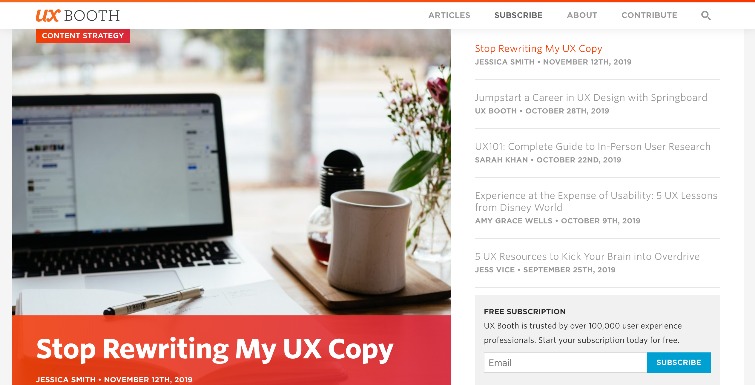 A publication for the user experience community
UX Booth is a leading publication for UX topics, allowing readers to search content by sub-categories, such as content strategy and information architecture. If you wish toland your first job as a UX designer, this blog may be very helpful. The articles about user experience design are easy to understand.
As professional UX websites, the difference between UX Booth and Smashing Magazine is that UX Booth focuses more on the aspects of user experience design. It has over 31,543 subscribers and 120 experienced writers. Posts about interaction design, accessibility, and visual design are pretty good.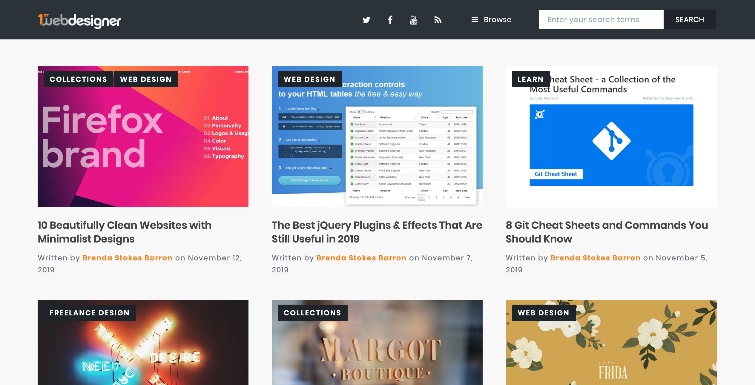 To help web design professionals build a better web
This is a community for web design and development. It has been created by web design professionals for web design professionals to build a better web. The blog posts cover many topics including web design and development best practices, web accessibility standards, website-related legal requirements, etc.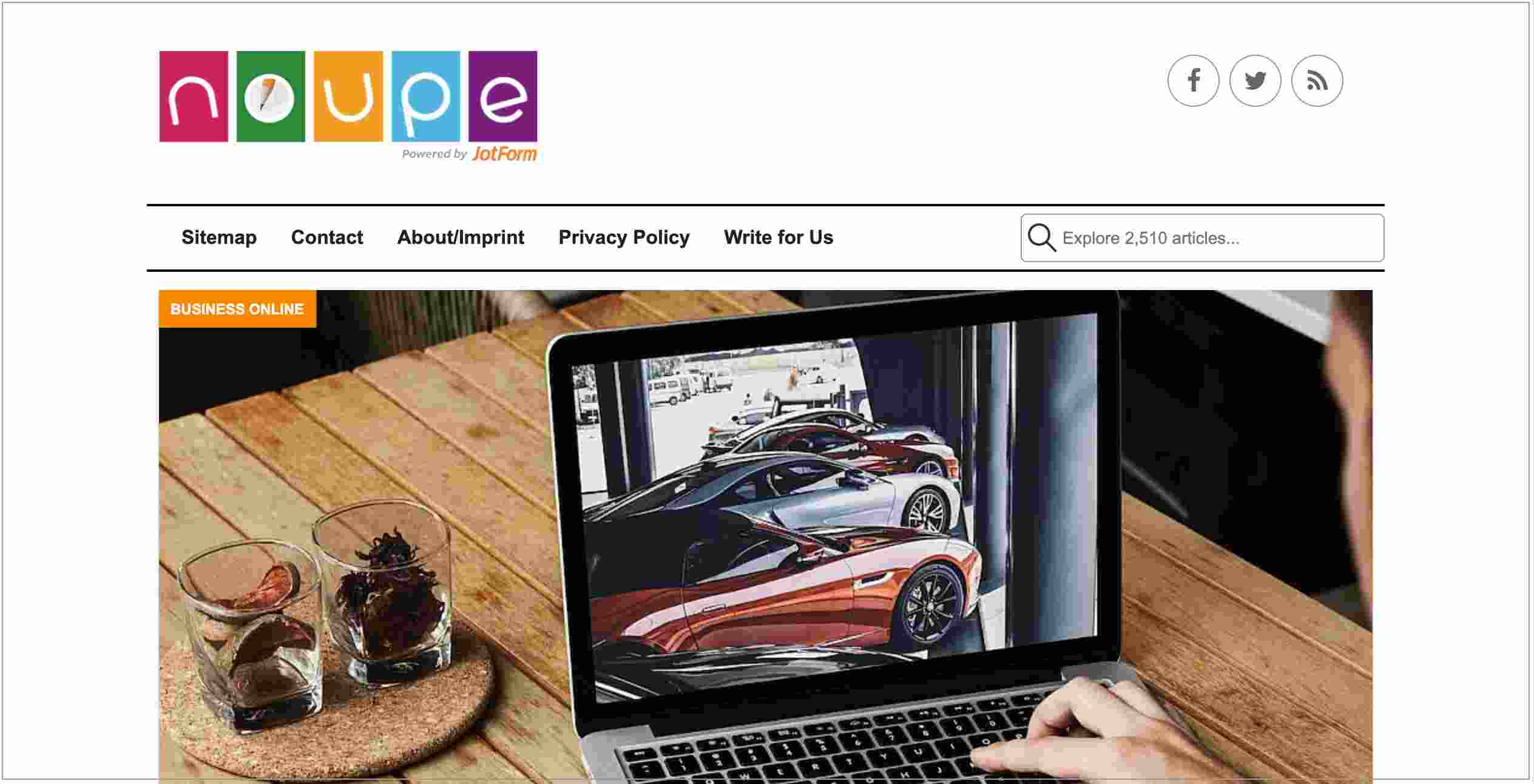 The magazine for web developers and site owners
This website delivers stylish and dynamic news for designers and web developers across the globe on all subjects of design, including responsive design, UX/UI, web development, inspiration, and more.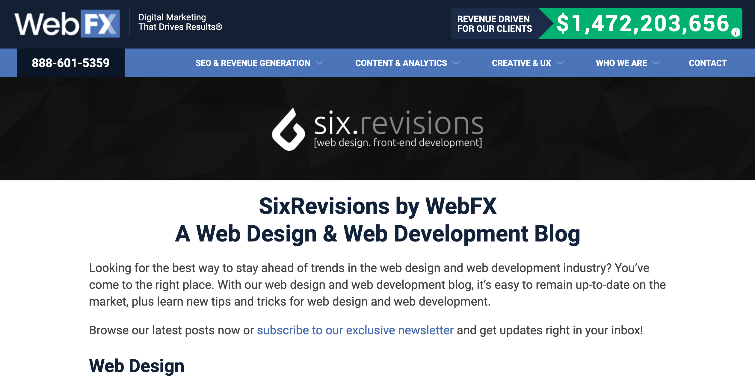 A web design and development blog
Six Revisions is a web publication for web developers and web designers. It publishes articles, guides, tutorials, news, and other forms of content for people who design and build websites and apps.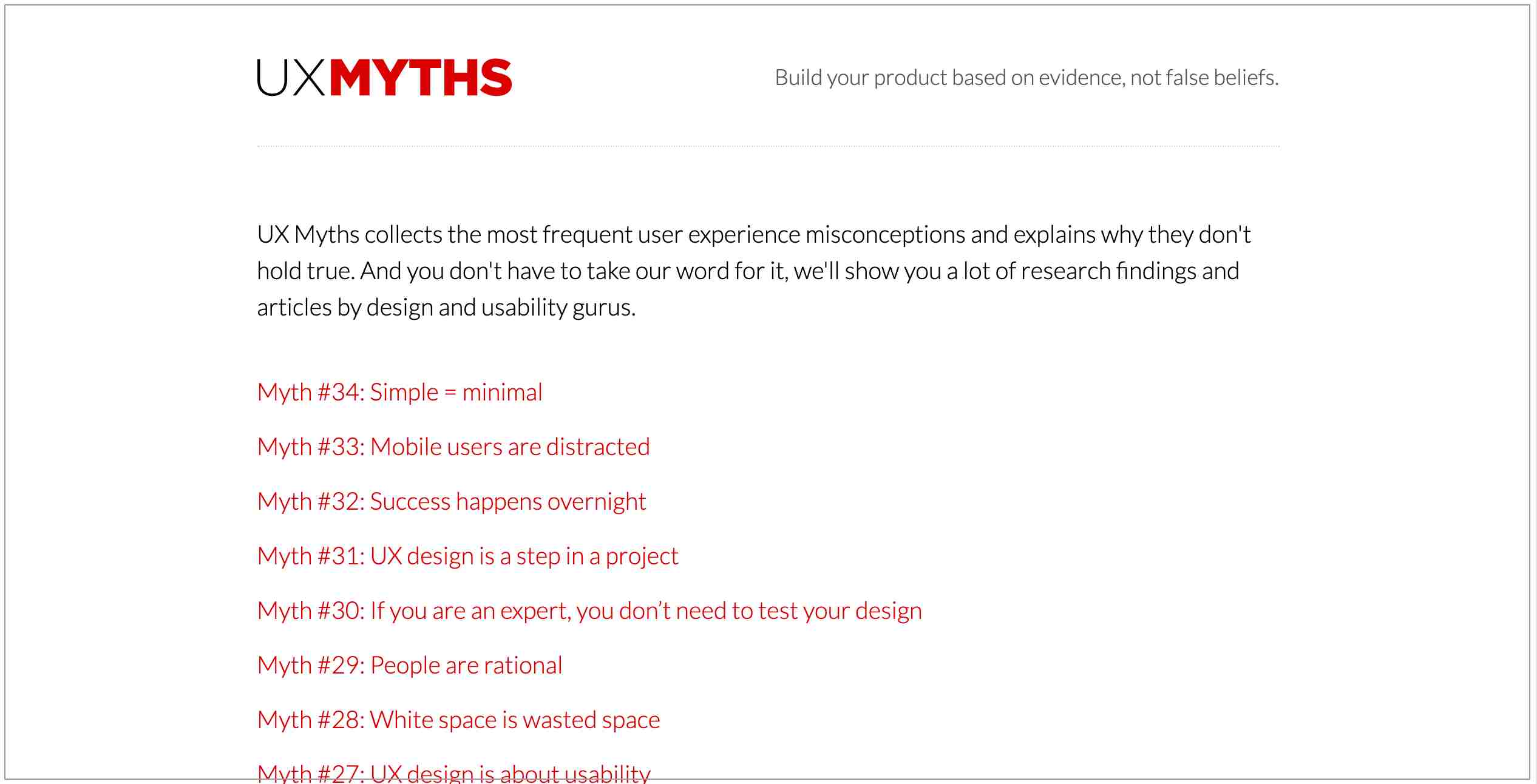 Collects the most frequent user experience misconceptions
It collects a lot of research data, as well as facts, quotes, and articles from well-known designers and web experts in order to debunk the common web design misconceptions.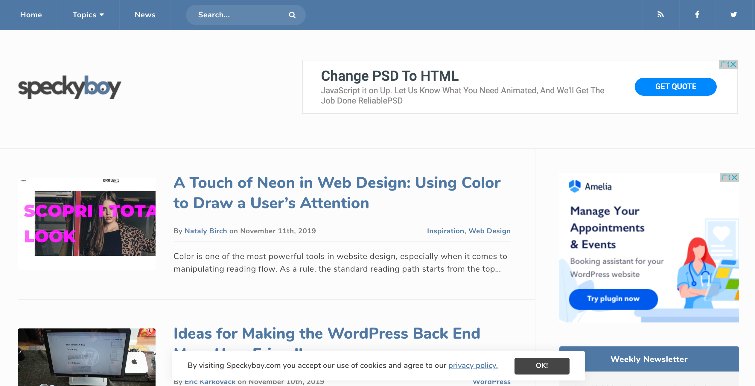 Web design news, resources and inspiration
This blog offer insightful tutorials, time-saving techniques, fresh and useful resources, and inspirational art, covering web design and development, graphic design, and mobile development.
It showcases the best and most innovative web design styles, keeping you up to date with current design trends and highlighting the latest web technologies.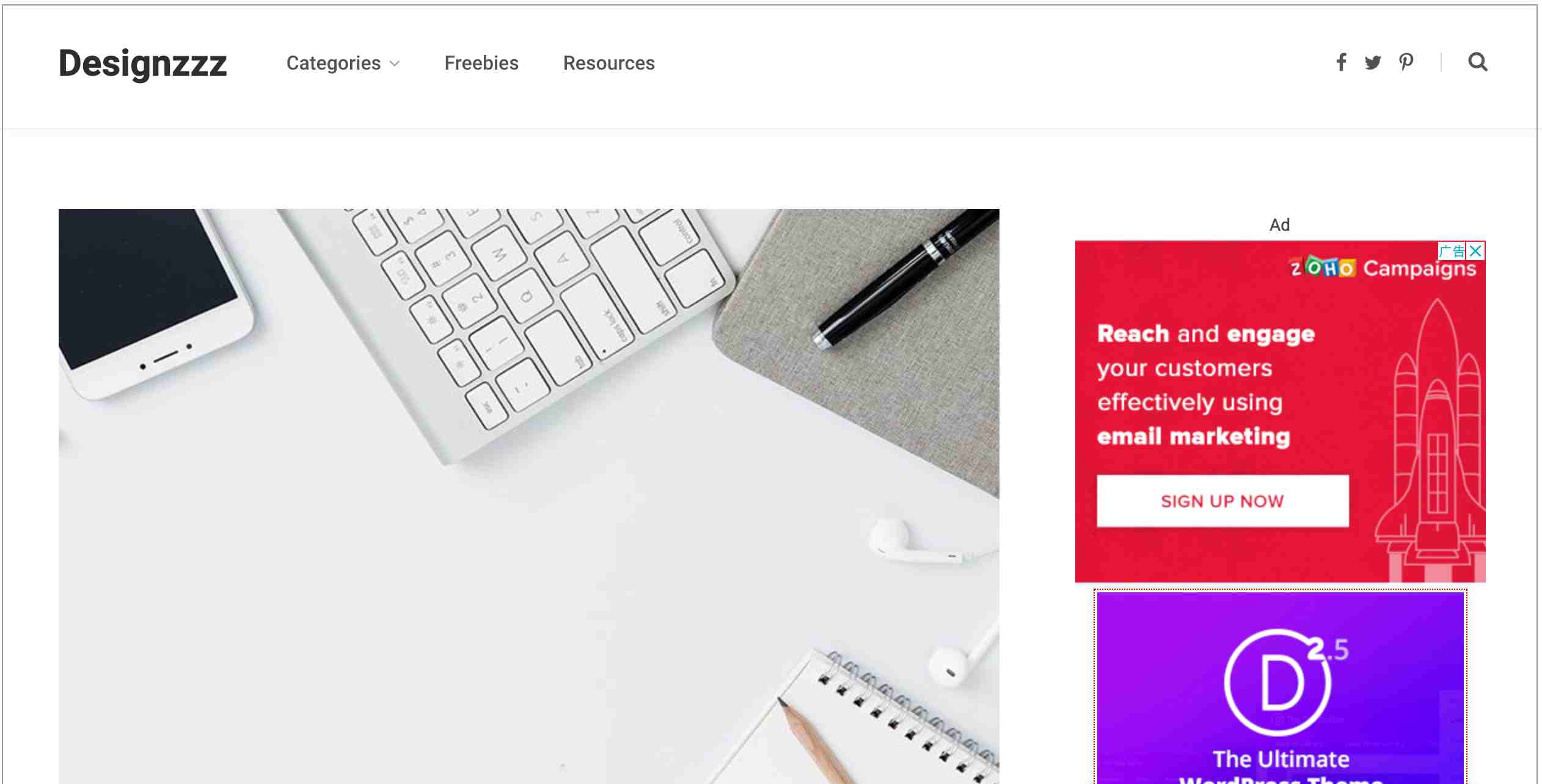 Graphics and web design blog
Designzzz is a design website which was started in August 2009. It has posts about to advanced web design, as well as free and useful resources for designers and developers. It is worth mentioning is that the blog was created by the owner on his own. Blogging is a great way for designers to express their ideas.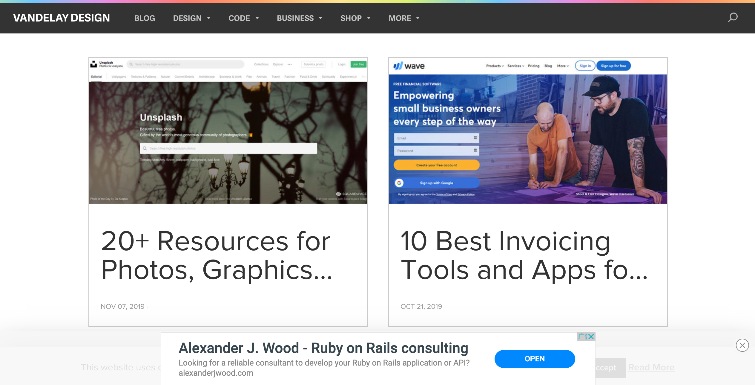 Provides content to educate and inspire designers
Vandelay Design provides designers, photographers, UI developers, bloggers, and business owners with the latest design news and trends, while also supplying the creative bouts of inspiration that are necessary for success.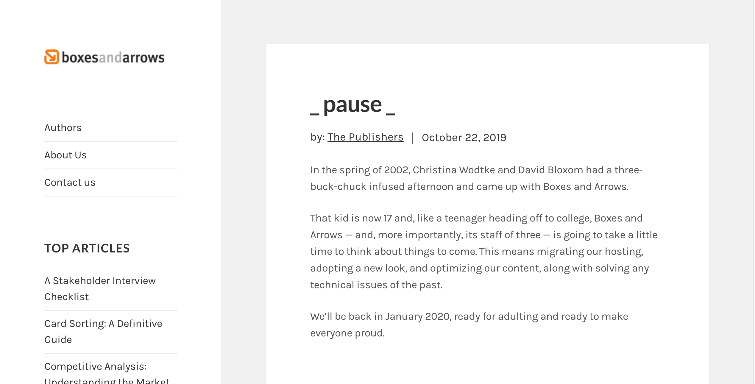 An peer-written journal related to software and hardware
Boxes and Arrows is a journal dedicated to discussing, improving and promoting the work of the information architecture community. It is devoted to the practice, innovation, and discussion of design; including graphic design, interaction design, information architecture, and the design of business.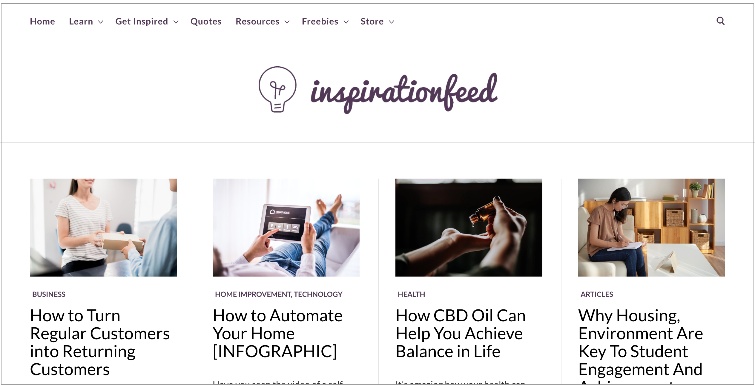 Inspiring and educating creative entrepreneurs
Inspirationfeed is a design magazine for creative entrepreneurs, designers, and freelancers looking to expand their mind and improve their skills. You'll find industry guidelines, case studies, design and development resources, tips and tricks, and other related articles here.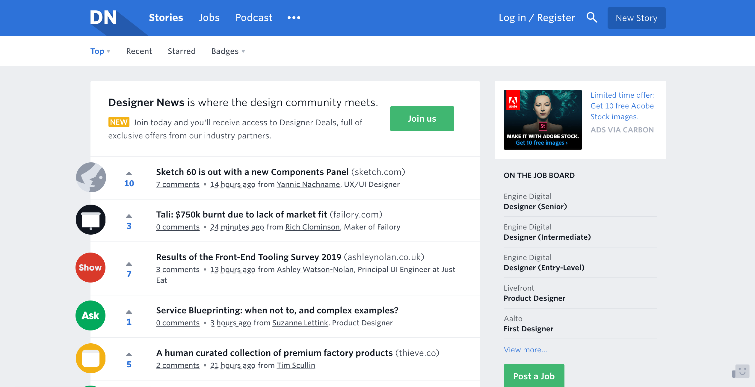 A community sharing interesting links and timely events
Designer News is a global community of people working in design and technology and those who are interested in these topics. You can upvote and comment on your favorite stories.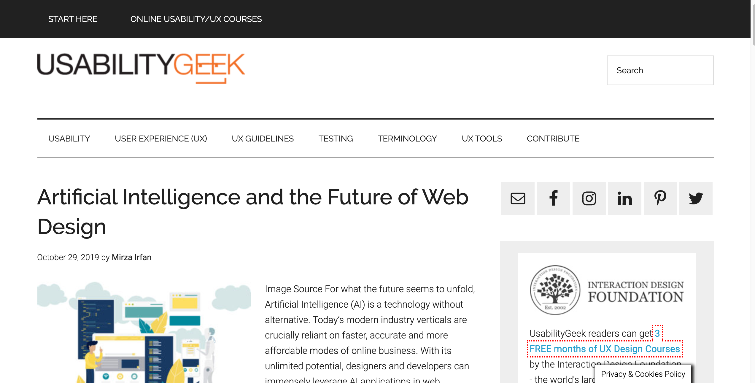 Usability and user experience blog
UsabilityGeek covers a wider array of topics that extend beyond usability, such as User Experience (UX), conversion, Human Computer Interaction (HCI) and Information Architecture (IA).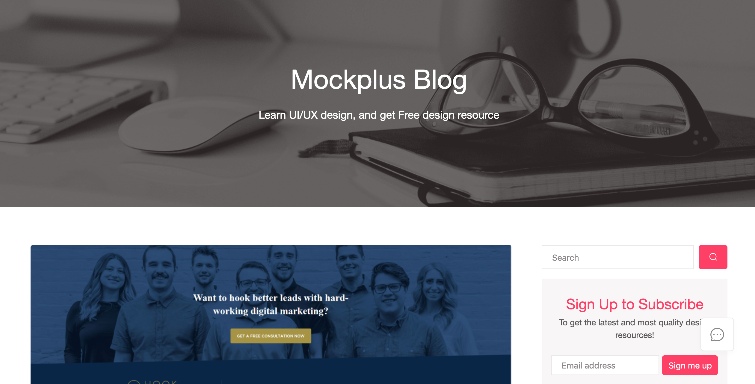 A selection of the best product design and UX/UI design ideas
Mockplus is a rapid prototyping tool for creating interactive prototypes and wireframes. Mockplus blog is a comprehensive resource for UI/UX designers to learn design. The content of its blog gradually changed from introducing wireframing and prototyping tools only to all aspects of design. You can find good blog posts about UI design, UX design, design resources, UX interviews, etc.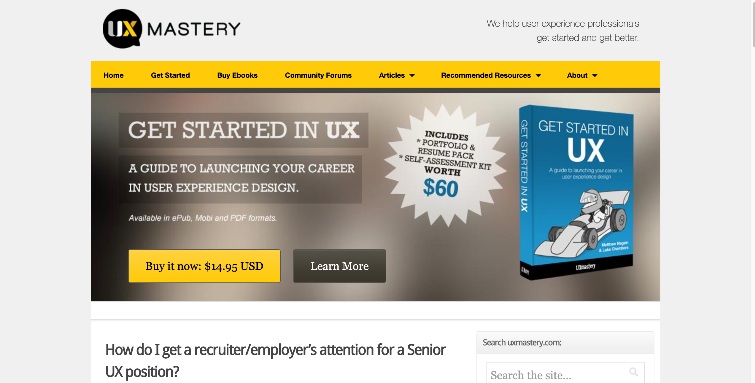 A blog to help UX professionals get started and get better
Among the various UX design resources, UX Mastery is not very famous. What's more, a big part of its homepage is used to promote some a designer's book, which is annoying. The first time I open the site I thought I strayed into Amazon, so I closed the window quickly.
There are all kinds of online courses, audio books, e-books, and lots of design templates and examples in it. The thing I love the most is the articles: unique points with a sense of humor; informative and interesting images, and even video clips. You'll benefit a lot from them. But if any of you know the CEO of UX Mastery, please tell him that the design of the homepage is faulty.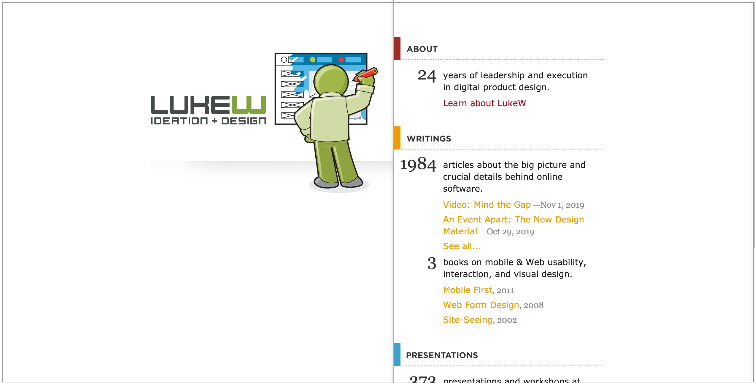 Digital product strategy and design
This is a blog named after its founder. It provides professional resources about web and mobile design. You can also learn about interaction and visual design. The style of LukeW is clean and fresh. You may deluded by its design the first time you open it and think that there isn't much content in it.
In fact, the articles are consist of only useful data and cases. They are so valuable that many designers think that they learn more from one article by Luke Wu than from ten regular articles.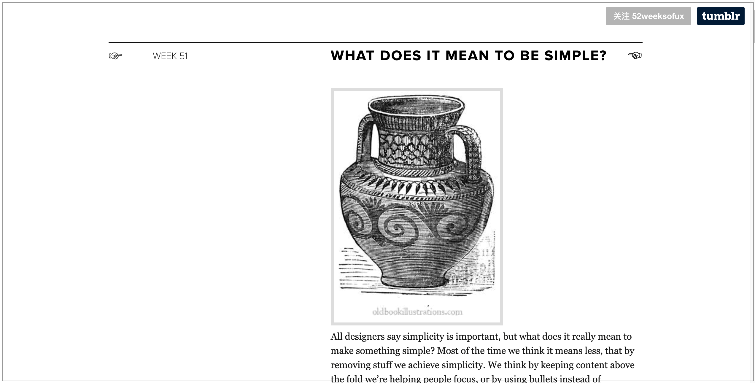 About simplicity in design
I am personally fond of this blog, because the name of this blog got my attention. 52 weeks are equivalent to a year. Each week one or two articles were posted on the blog.
This UX design blog seems to have ended, but I am curious about what happened in the 52nd week. Although this may be an old blog, but the content of the articles is not out of date.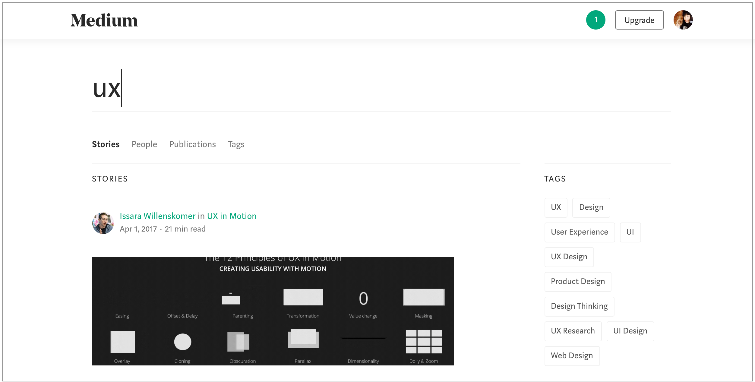 High-quality UX design content
Medium is one of the best UX design blog platforms for designers to write and learn. It has some great publications that are related to UX design, and they post high-quality articles. These publications include UX Collective, UX Planet, freeCodeCamp.org, The Journal Blog, and Muzli - Design Inspiration.
You can not only share your design experiences with everyone, but also improve your skills by learning from industry-leading designers. I strongly recommend Medium.
More UX design blogs worth reading
Web Designer Depot, web design resources for web designers.
UX Mag, a one-stop resource for UX books and usability topics, providing a steady stream of design related materials.
The IxD Library, focuses on the best books, presentations as well as articles that are related to interaction design. No general experience or usability information discussed here.
Nielsen Norman Group, a comprehensive collection of groundbreaking research, UI evaluations and reporting done by the Nielsen Norman Group.
Joshua Garity, a blog developed by a digital marketing consultant — Joshua Garity, offers design psychologies and strategies to boost conversions and revenue.
Webcredible, a London-based UX agency that collaborates with many brands worldwide to deliver award-winning work. The blog contains articles and resources related to UX.
UX Daily, the world's largest online UX design resources website established and maintained by the Interaction Design Foundation. A bunch of interesting and informative articles are updated every day.
Site Inspire, a website which provides web-based UI examples, with snapshots and links of each website. It features 2,500 websites searchable by subject, type, and style.
Usability Post, a site that contains lots of posts about web design and usability issues, along with great resources for trend predictions and project management.
Little Big Details, a curated collection of design inspiration tips, updated on a daily basis.
User Ability Stack Exchange, a question-and-answer website that is exclusively for UX design. Frank opinions from real-life experts can be discovered here.
Conclusion
We hope the above 25 UX design blogs can be a great source of inspiration for you. If you know of a user experience blog or resource that we have missed and you feel it is worth a mentioning, please let us know.