The primary use of bold fonts is to establish priority, provide emphasis, and convey the relative ranking of information. As effective attention grabbers, bold fonts can help writers and designers alike establish a typographic hierarchy. For this reason, they are widely used in headings, subheads, and page numbers. In fact, the first popular bold fonts were employed in display designs with the simple purpose of grabbing the reader's attention.
But it is important not to go too far. Bold fonts act as useful visual punctuation but need to be used with a certain moderation. Using them too much can be as bad as, or worse than, not using them enough. Just like graphic road signs, a few, well-placed bold fonts are useful; too many will be confusing and disruptive. In this post, I've picked what we think are the thirty best bold fonts that you might want to consider for use in your websites and designs. Be bold but be cautious!
1. WatermelonBe bold but be cautious!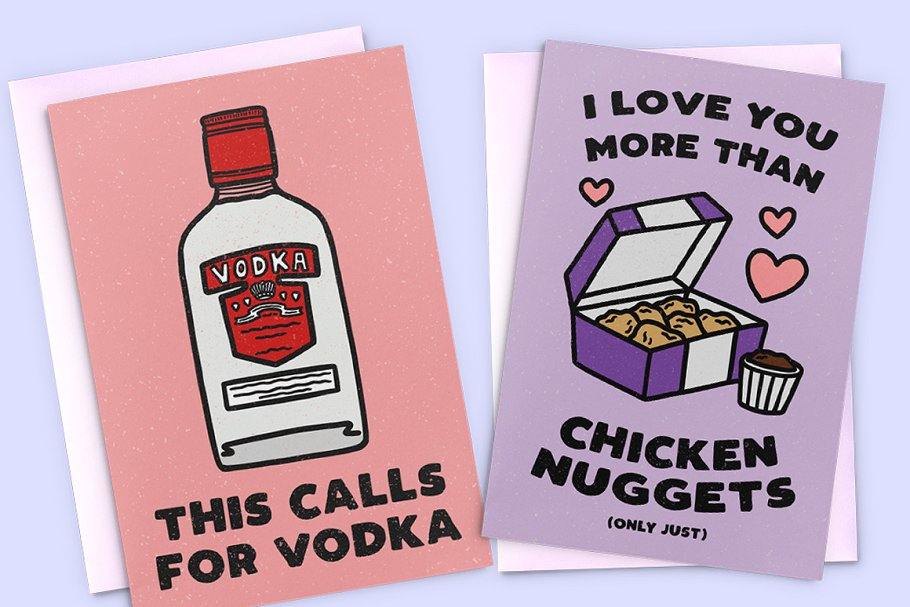 Watermelon is a chunky bold typeface. It looks cute, sleek, and smooth and is perfect for any fun or quirky design work. You can use this font for almost anything: T-shirt designs, phone cases, greeting cards, invitations, mugs, and so much more. It has three versions available: OTF, TTF, and Web Font.
Price: Free for personal use
2. Aviatica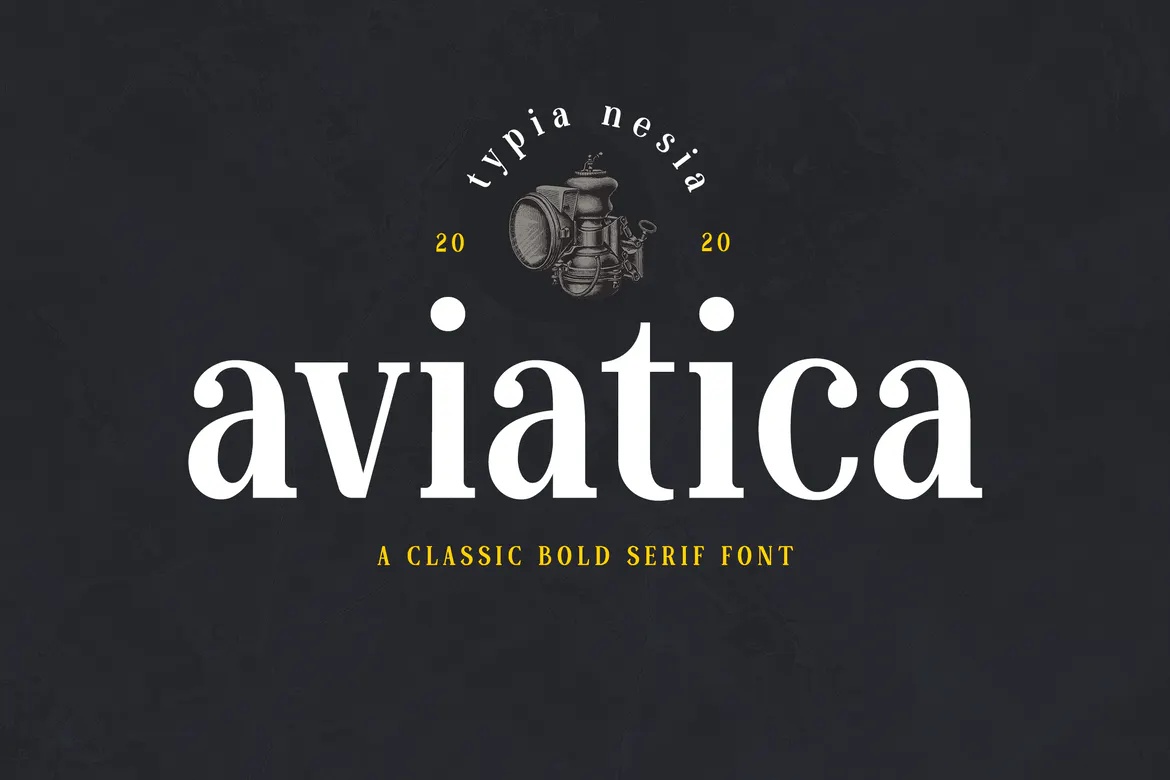 Aviatica is a classic bold serif font, well worth considering for any upcoming projects, such as logo branding, editorial design, blog design, advertising design, invitation cards, art quotes, home decor, book titles, special events, and more. If you're looking for a new classic serif font, this classy and modern font could be an ideal choice.
Price: Premium
3. A Pompadour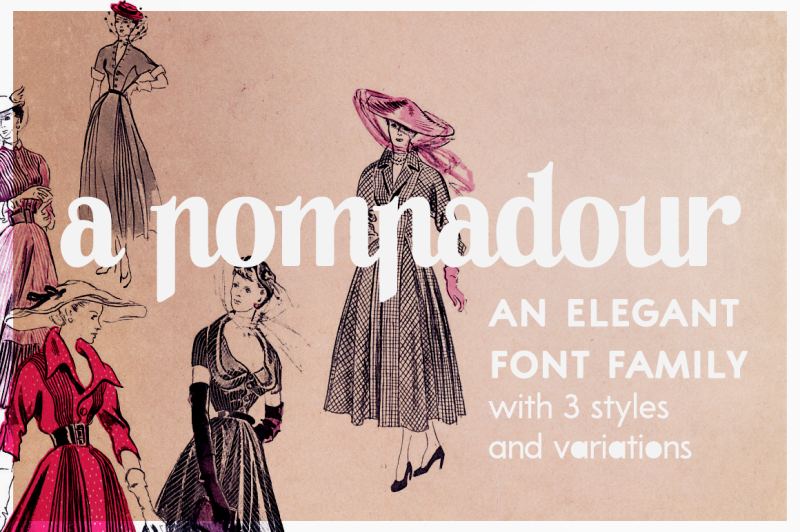 A Pompadour is an elegant retro font family in two styles, with letters, numbers, accents, and symbols. This classic typeface can add a timeless quality to your artwork. Be it fashion statements, magazine profiles, or header text outlining a block of copy, this font will add sweeping elegance reminiscent of sleek flowing gowns on a catwalk.
Price: Free
4. Fat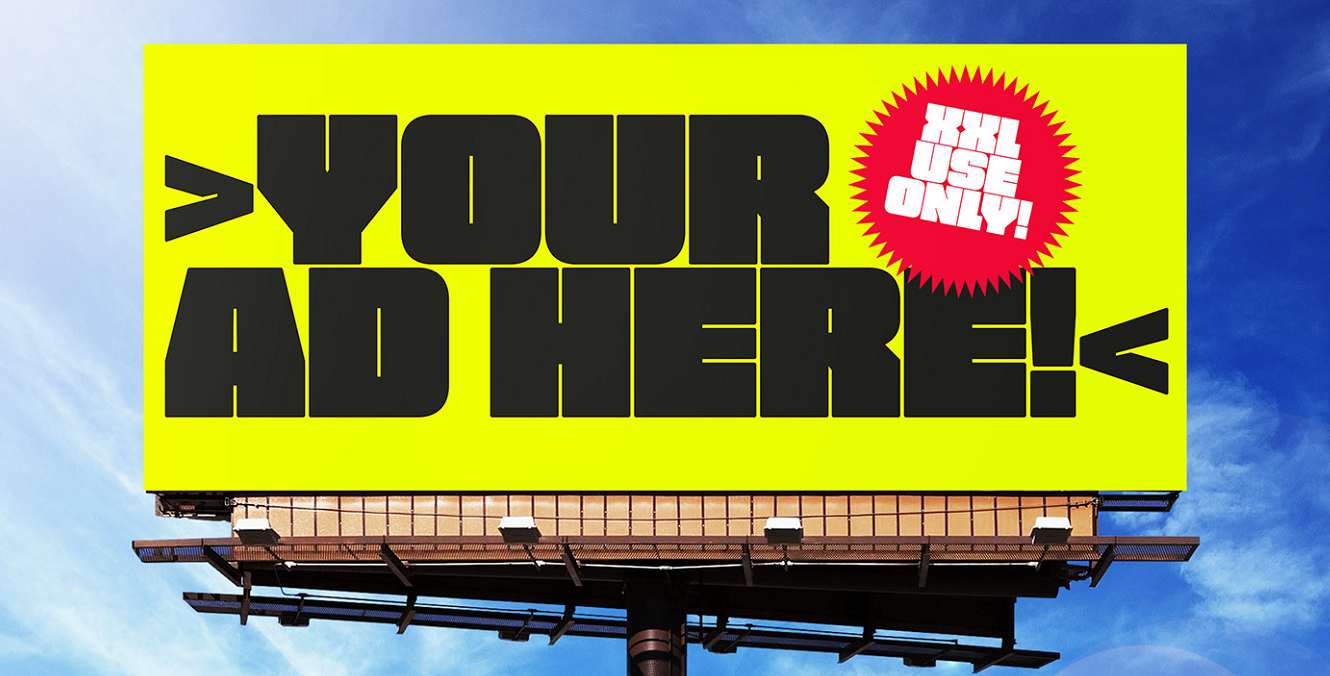 Free Fat Font has been created by Thom Niessink and is exactly what you'd expect. It's free. This font is extremely heavy and includes many unique characters. This has made it a good choice for big titles, advertising, labeling, packaging, and anything that needs a big impactful typeface.
Price: Free
5. Scarllet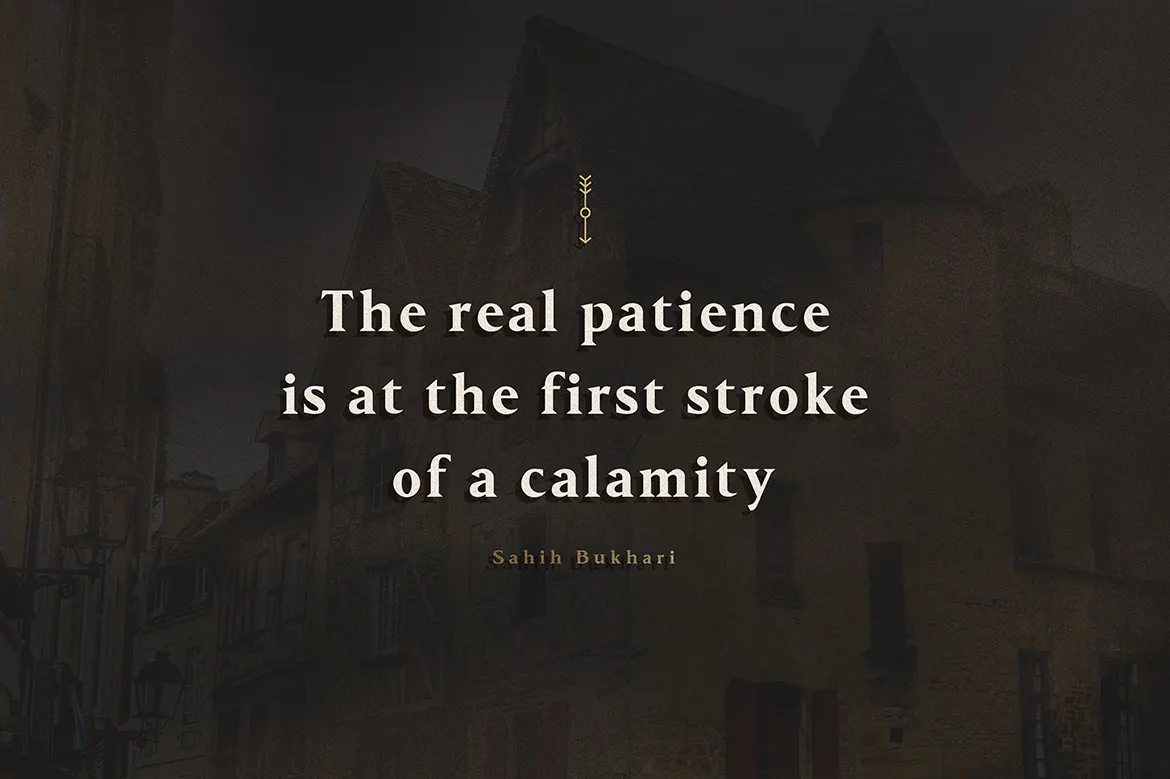 Scarllet is a bold serif font that looks delicate, making it suitable for titles, logos, signs, posters, letterheads, T-shirts, headlines, and much more. It will give your design an elegant and vintage vibe. This set already has uppercase, lowercase, numerals, and punctuation available all in one place.
Price: Premium
6. Hansief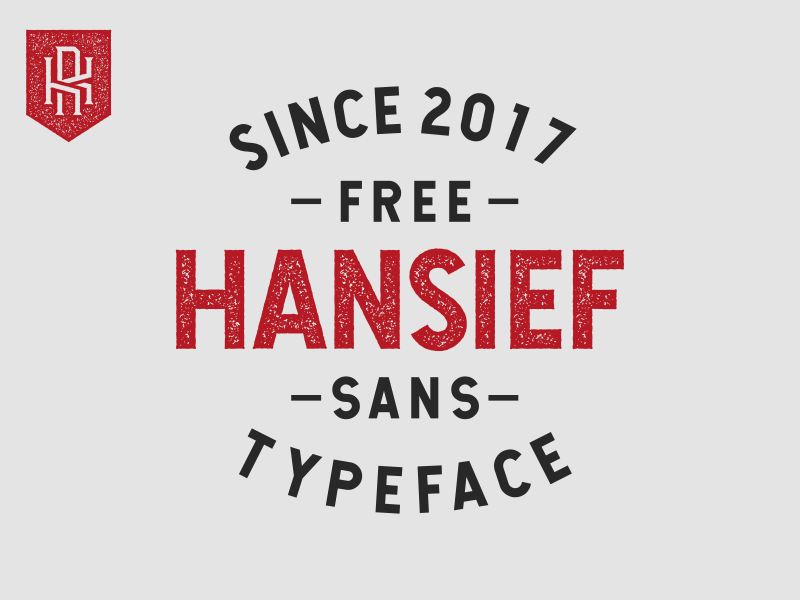 Hansief is a bold sans serif typeface from Kautsar Rahadi. This font has a simple and modern vintage shape and comes with two styles: regular and rough. It features great textures and is filled with unique characters. There are also extended Latin characters for even broader use.
Price: Free
7. Gant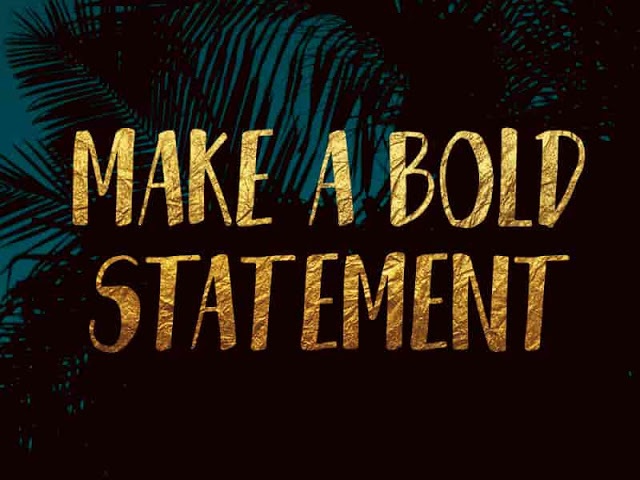 Gant is a classy bold font that makes everything looks a bit more elegant. It's another great font created by Marcelo Reis Melo. This font is perfect for headings, social media, and blogs. So, why not make a bold statement and make your design unique and elegant? Gant is available in the formats: OTF, TTF, and Web Font.
Price: Free
8. Rusted Bevel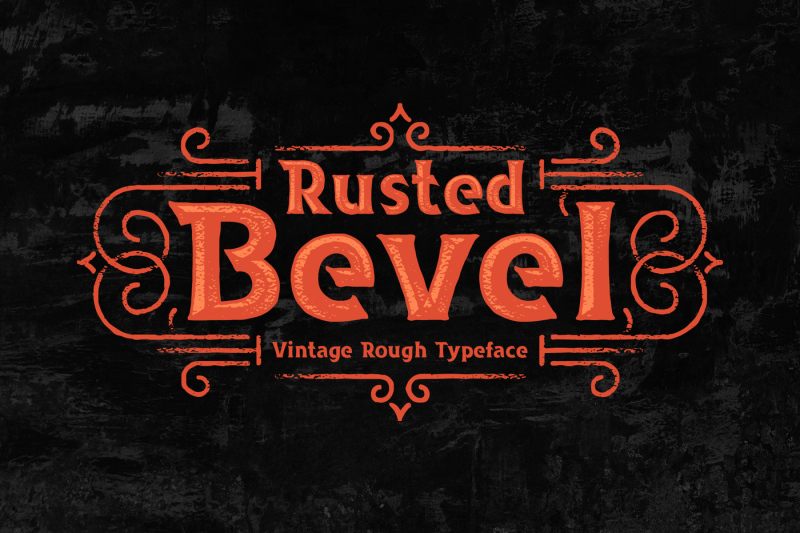 Rusted Bevel is a vintage rough font set that includes three font files that can be combined and recolored to create a textured bevel effect. It was designed and published by Gleb Guralnyk. It contains three styles and family package options. It's not free, but it's worth considering.
Price: Premium
9. OneLine Bold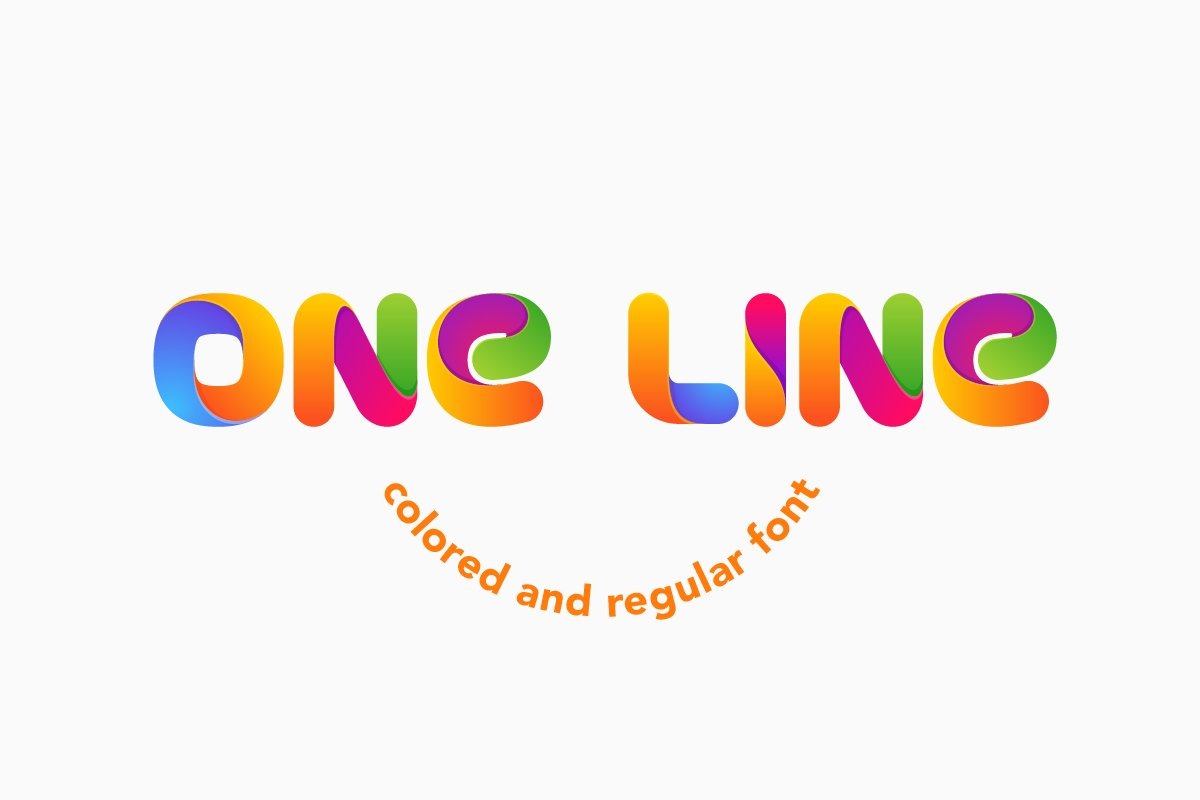 OneLine Bold is a bold font with no other aim than to grab its audience's attention. With thick and impressive strokes, the font also contains electric colors and comes with truly unique patterning. Each character was hand drawn by the artist, who values a sleek and modern approach.
Price: Premium
10. Peace Sans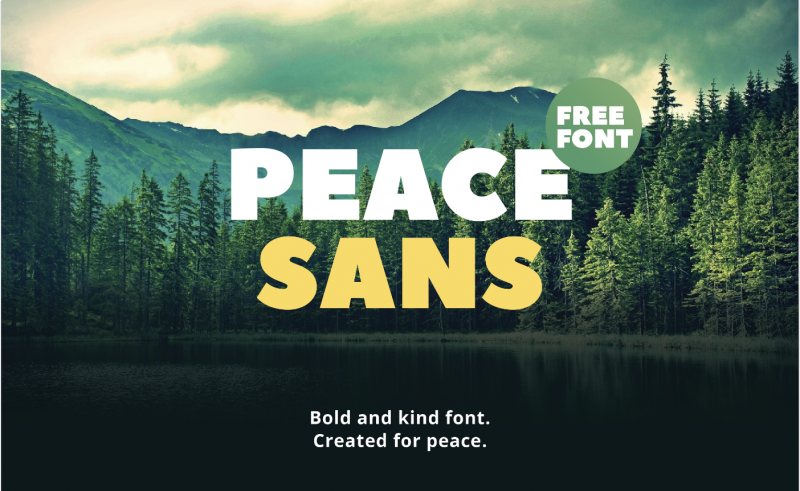 Peace Sans describes itself as a "bold and kind font." It has beautiful curves and is absolutely free. With a bunch of different languages, it can make your typography more peaceful and soothing. You can use it in a number of contexts, such as logos, posters, and branding. The designer made it with love and it was created as part of the learning process in TypeType School.
Price: Free
11. Daughter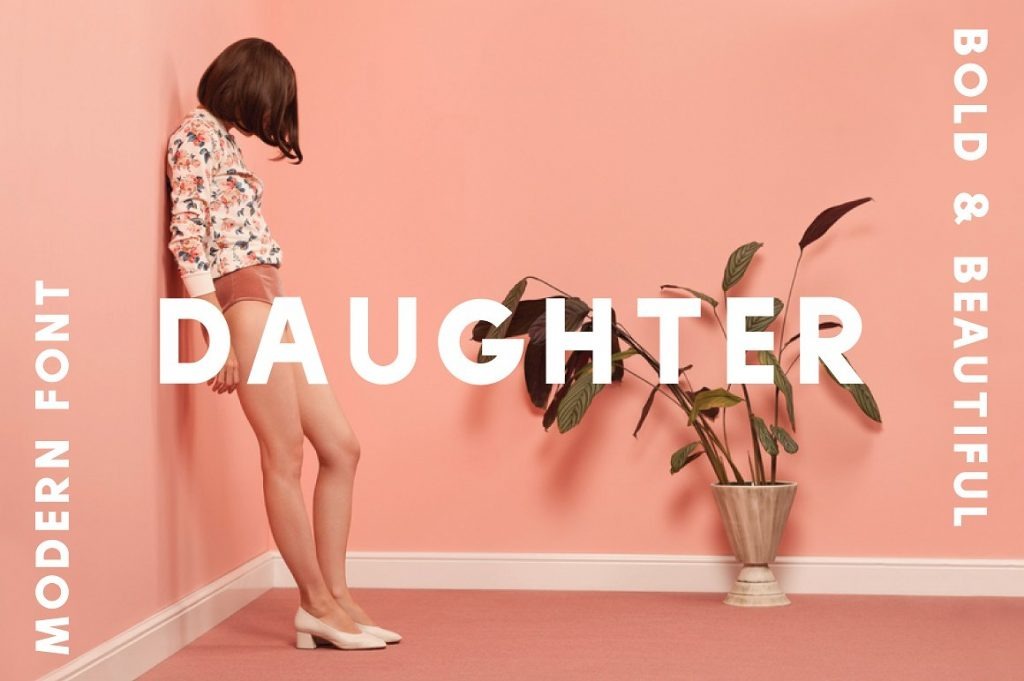 Daughter is a handcrafted modern sans serif font. The designer describes the font as "bold and beautiful" which captures it in a nutshell. It has both a unique modern touch and an elegant vibe. It can give your projects a simple feel. You could use it as a headline, juxtaposing it with more condensed fonts.
Price: Premium
12. Building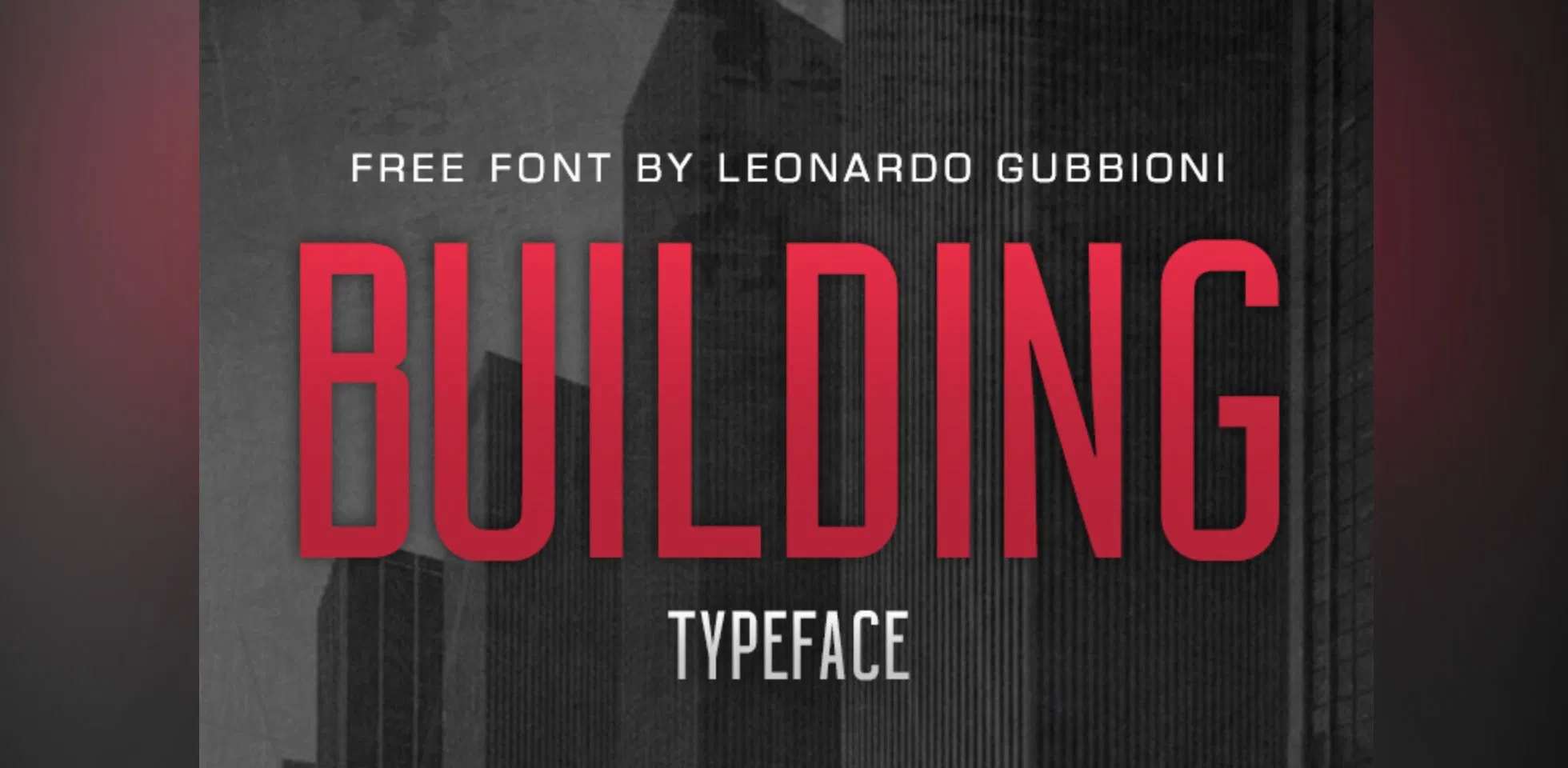 Building is a font character title with a strong visual impact. The purpose of this font is to capture the attention in a world where our eyes are constantly assaulted by continuous sensory stimuli. It's rooted in the style of the art deco movement, characterized by the use of heavy metals such as steel and aluminum.
Price: Free for personal use
13. Bison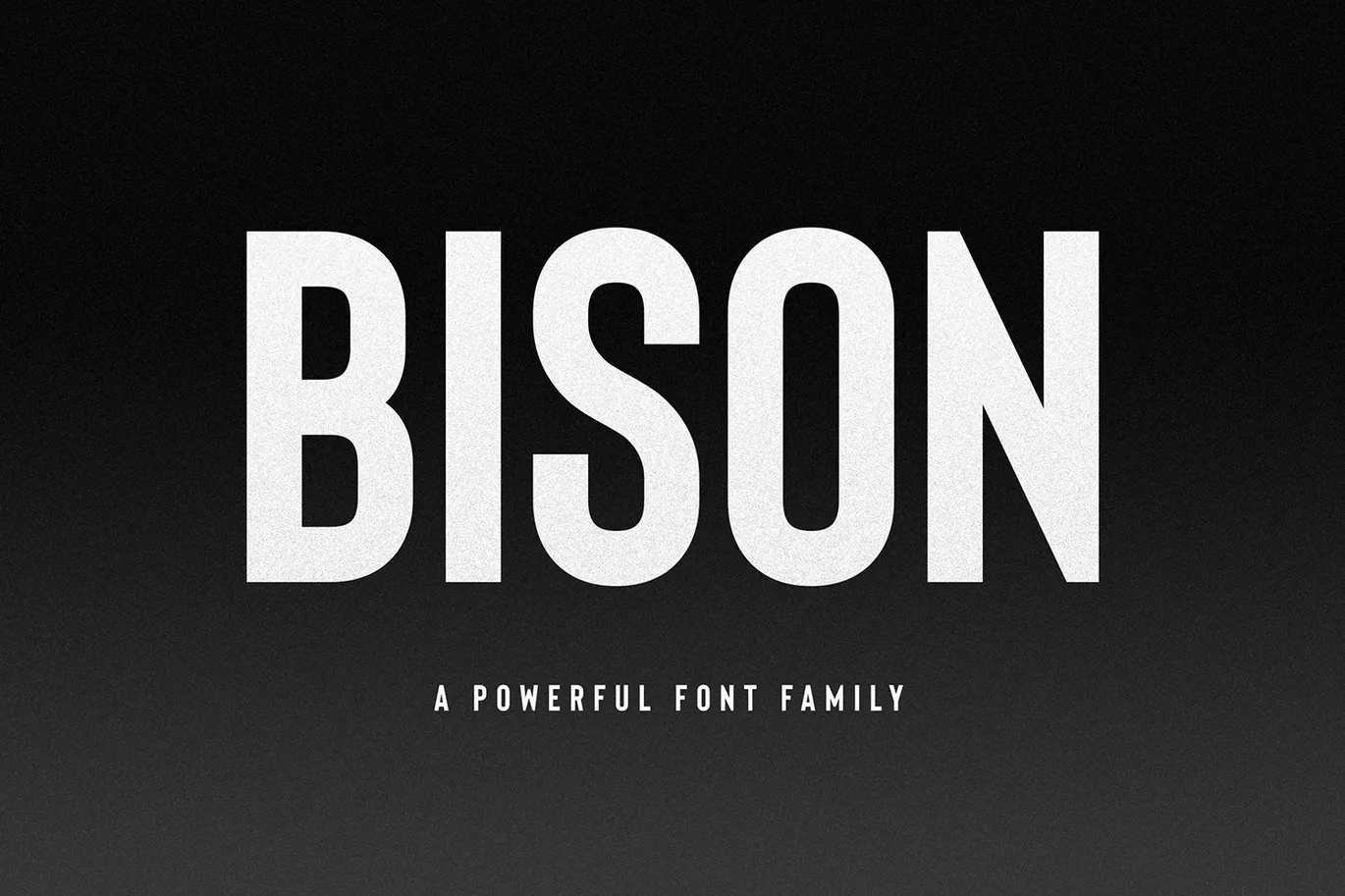 Bison is a strong, sophisticated sans serif font family. Inspired by the animal of its name. Its sturdy, uncompromising style is felt through the controlled letter forms and modern touches. It has a balance of hard lines and smooth curves. Bison includes ten all-caps fonts, four weights, two outlines, and six italics.
Price: Premium
14. Fake Empire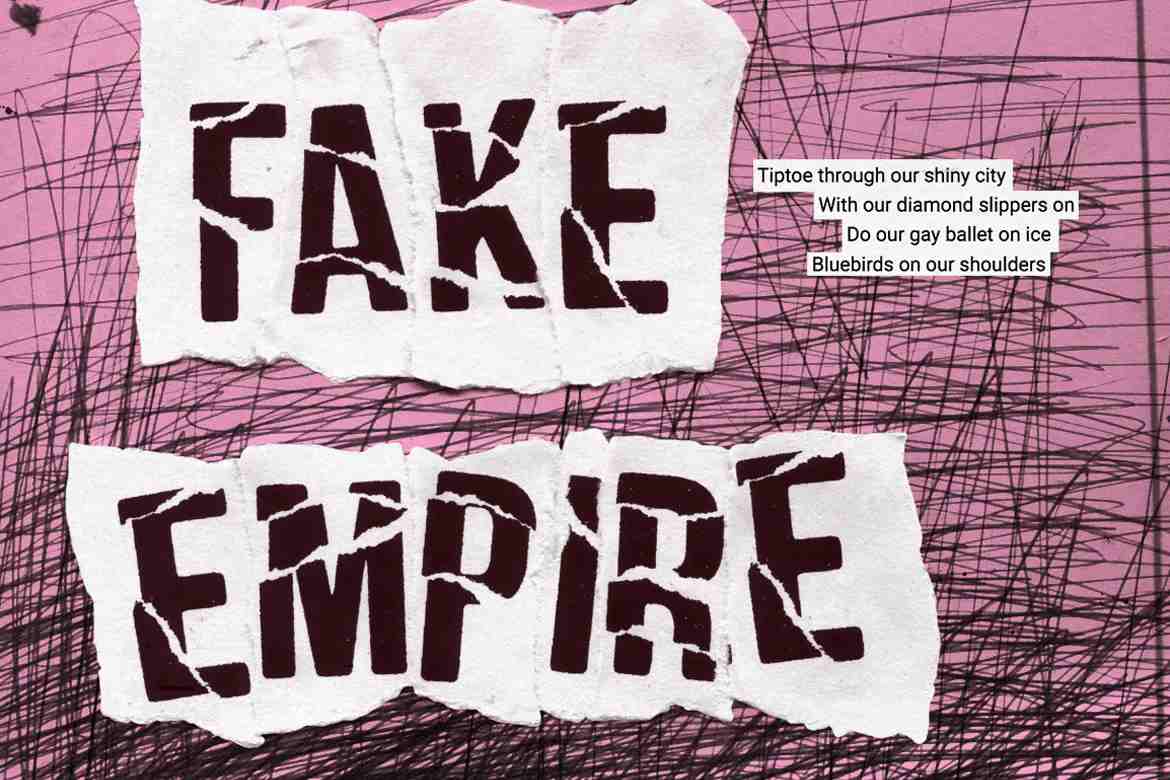 Fake Empire is a font that looks a little bit distorted, misprinted, and grungy. Despite its distressed appearance, it is still legible and looks like a dirty, damaged poster from the 80s. Using nothing more than paper, glue, and scissors, the designer stripped it back to the basics. The font is highly detailed and is best suited for headlines and display.
Price: Premium
15. Higher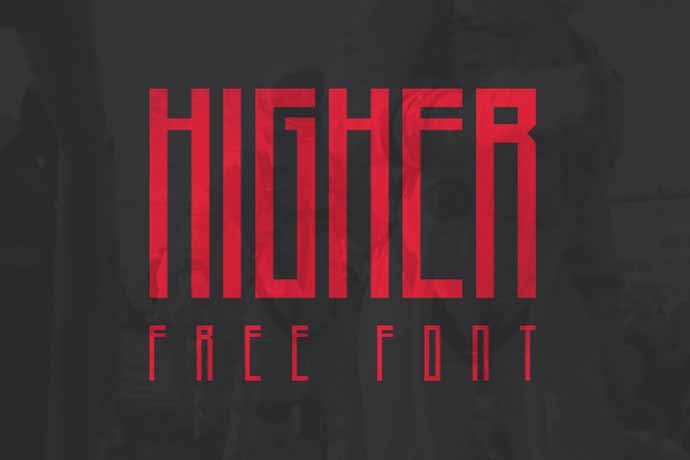 Higher is a free font designed for a student project that contains characters (A–Z) and numbers (0–9). This bold sans-serif font looks rather impressive and would be suitable for multiple design projects. With high penetration, the figure gives a retro and mysterious feel.
Price: Free
16. Paralines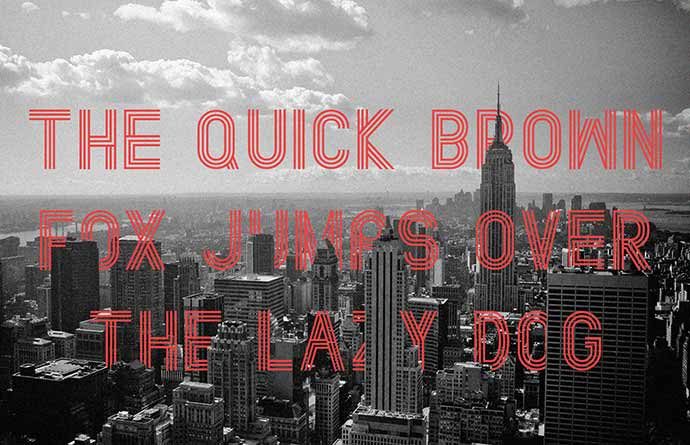 Paralines is a free font with a retro-futuristic vibe. It is said that its inspiration came from both modern-day fonts and retro designs from the past. The font is free and you can use it in any of your projects. It looks great for logos, branding, posters, banners, and headlines.
Price: Free
17. Cosmoball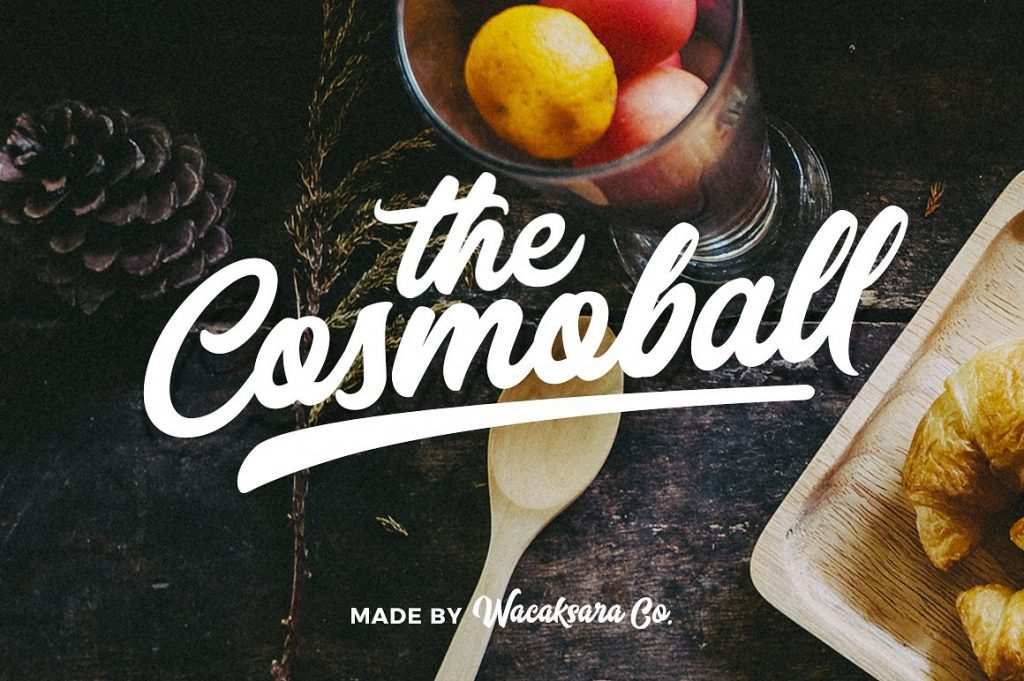 Cosmoball is unique and breaks with tradition. Its wide strokes are nicely complemented by a soft, script style. When these two elements are mixed, the outcome is a legible font that is as versatile as it is personal. This elegant font pack could be added to the ends of your lettering to give a truly dramatic and personalized feel.
Price: Premium
18. Handblock Regular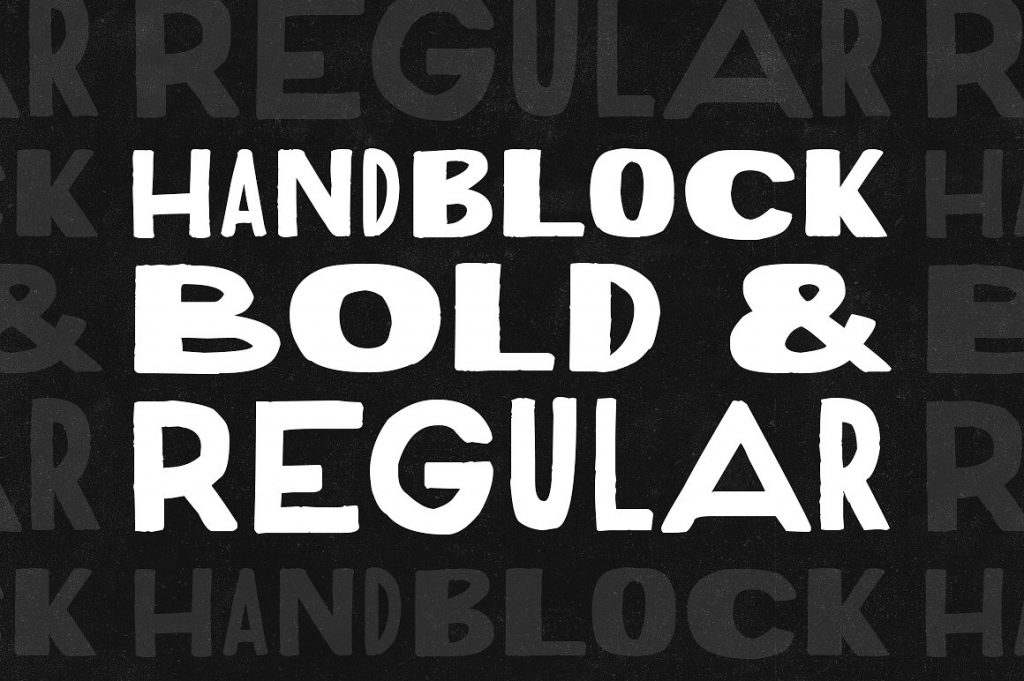 HandBlock is a font set that comes in all shapes and sizes. This is a collection of stout, hand-crafted letters with a colorful mix of bold and regular style fonts. The font set also allows you to use upper and lowercase lettering to create both bold and regular effects. The unrefined appeal is sure to engage a wide audience.
Price: Premium
19. Fjord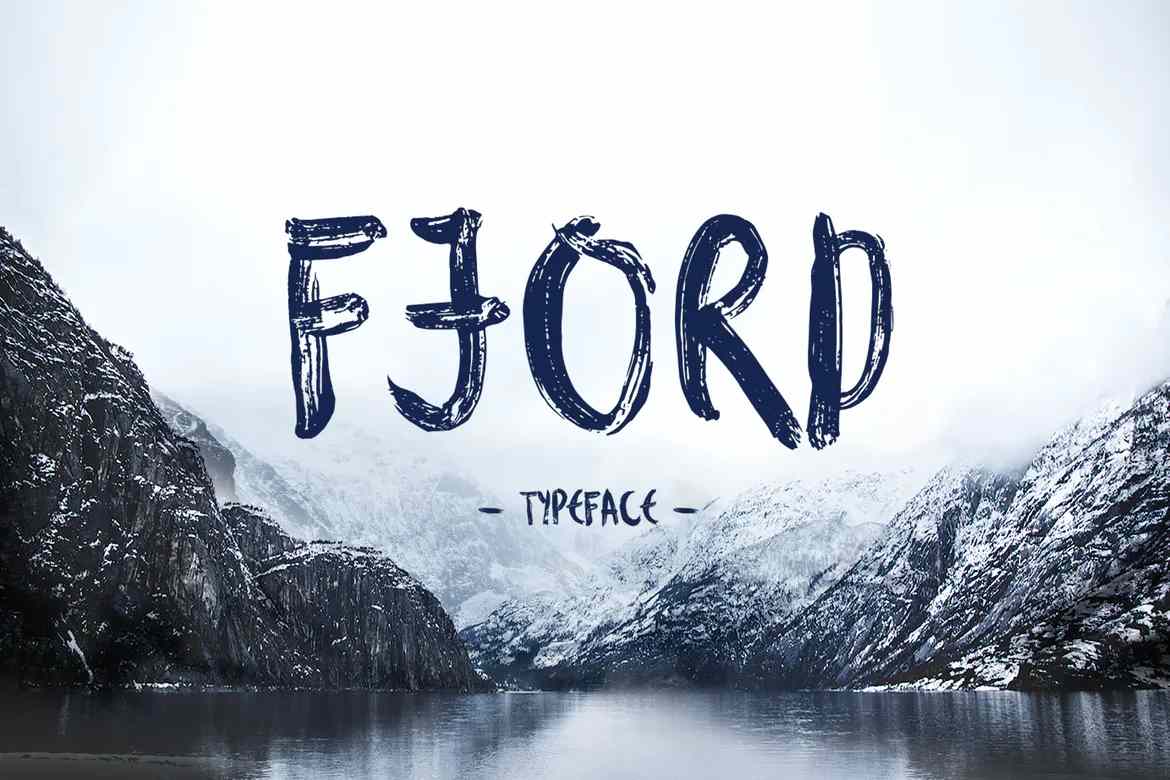 Fjord is a brush font from the painter Krisjanis Mezulis, inspired by the amazing natural landscapes of the fjords in Norway. The font was drawn on plastic with a thick brush, giving it its liquid and distorted look. All the pictures are taken by Krisjanis and are copyrighted.
Price: Premium
20. Portico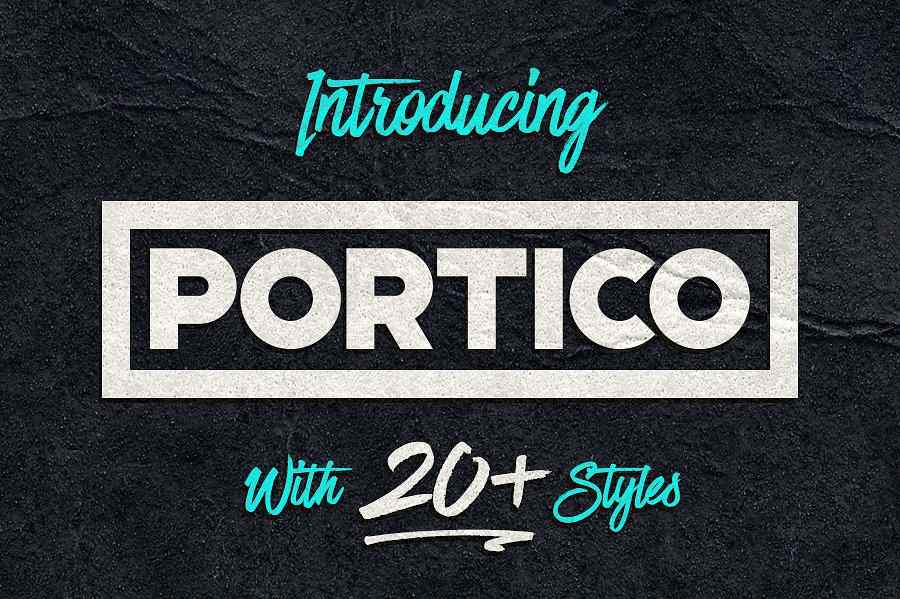 Portico is a comprehensive set of bold fonts. This pack has 27 fonts to boost your graphic arsenal. The different font variations include uppercase multilingual letters, numbers, and punctuation. The urban and rough versions are great for all grunge designs, while the layered and vintage versions have a very retro feel.
Price: Premium
21. Wreckout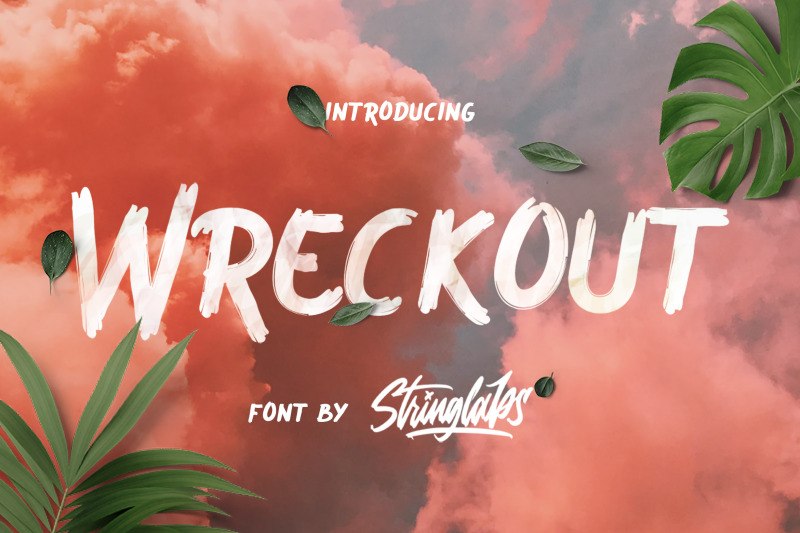 Wreckout is a great brush font that would boost any design project. It reminds us of hot summer days, lounging on the beach. The font looks like those hand-painted names on boats that you see tied at the docks. So, as well as posters, why not use it to name your boat?!
Price: Premium
22. Eiffell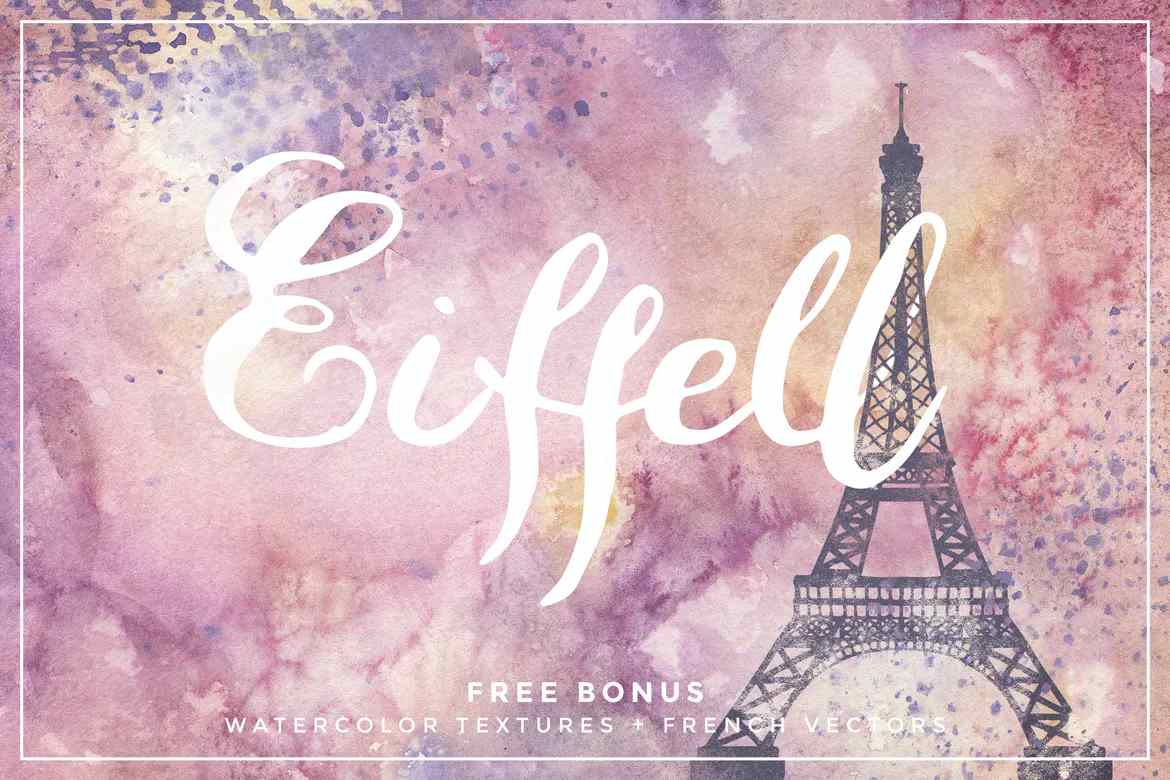 Eiffell is a unique, gorgeous, hand-made font. As its name suggests, it has a special and mysterious French charm. With stunningly decorative capitals, it could work well on logos, luxuries, posters, and typographic designs. The Eiffell context also gives the font a feminine feel.
Price: Premium
23. Tokyo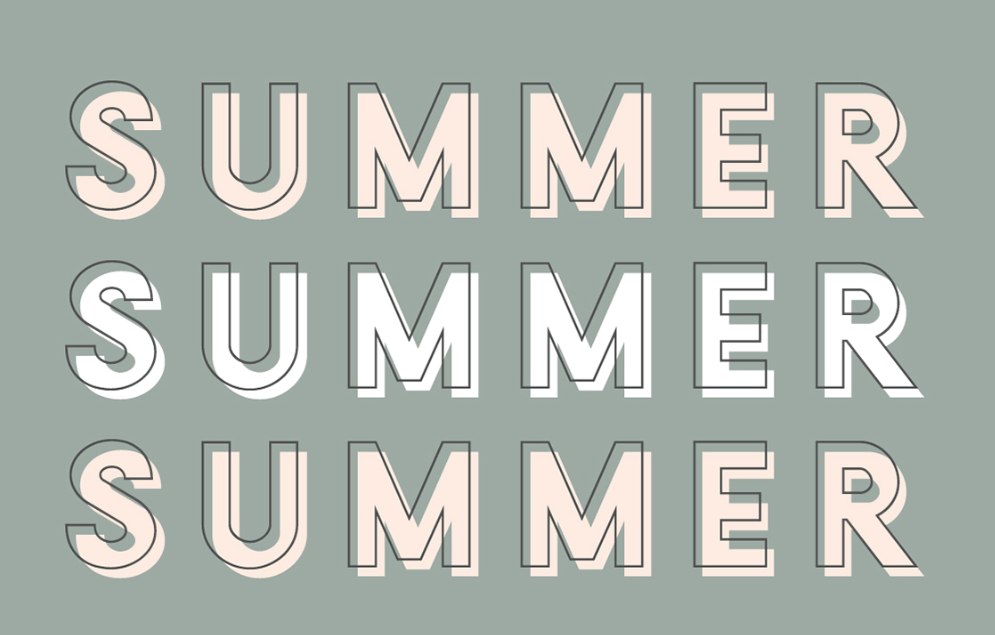 Tokyo is a bold sans serif font duo that features the delicate outline of a stark, bold typeface. When these two elements are merged together, they give you a modern, artistic, and dainty feel. The font has both stable and outlined font files. It could work well in displays, headers, invitations, or weddings.
Price: Free
24. Bjola Sans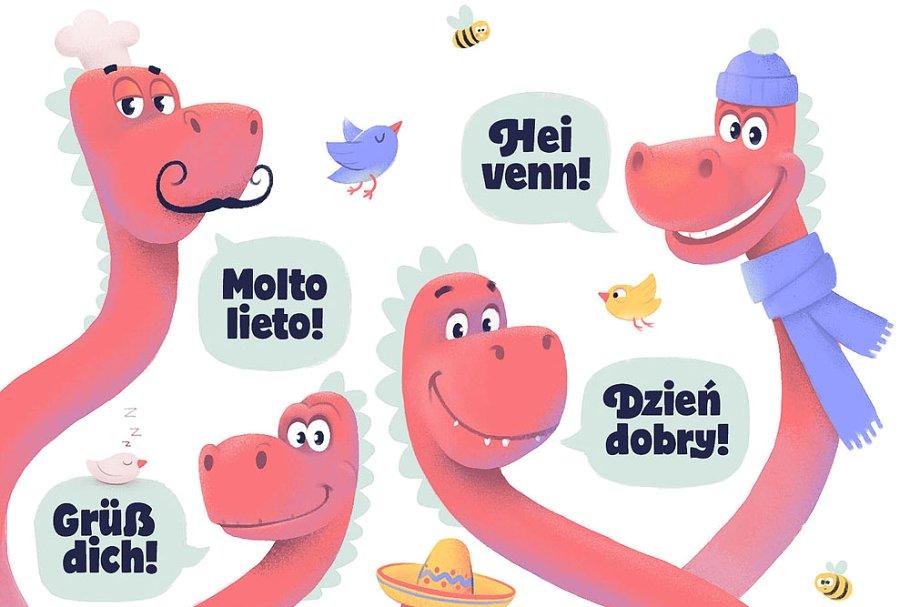 Bjola Sans is a bold and friendly font created to bring a mischievous and slightly infantile feeling to designs. This bold and rounded serif is rather childlike with its elongated tails and dramatic characteristics. Chubby and whimsical, it would be ideal for children's books, funny greetings cards, or meal package design.
Price: Premium
25. Miasto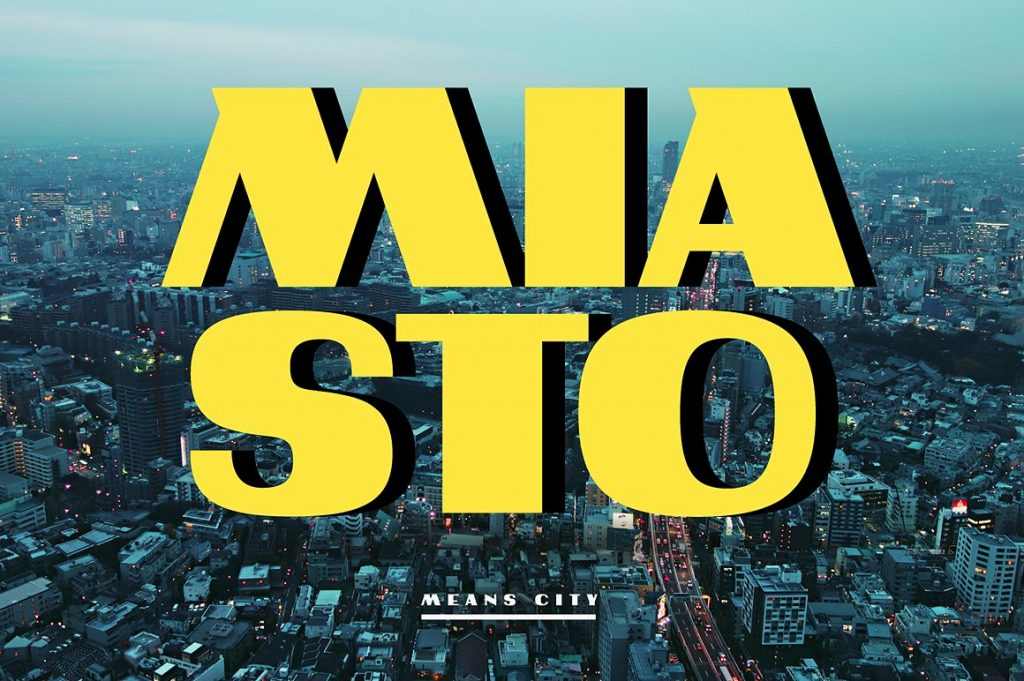 Miasto is Polish for a borough or district in a town. So, you may wonder what the story is behind this font. The designer was inspired by the bold and block-like lettering used in classic Polish signage. Actually, the font is intended for use in children's educational publications. You can use it for titles, headlines, posters, or illustrations.
Price: Premium
26. Pure Dance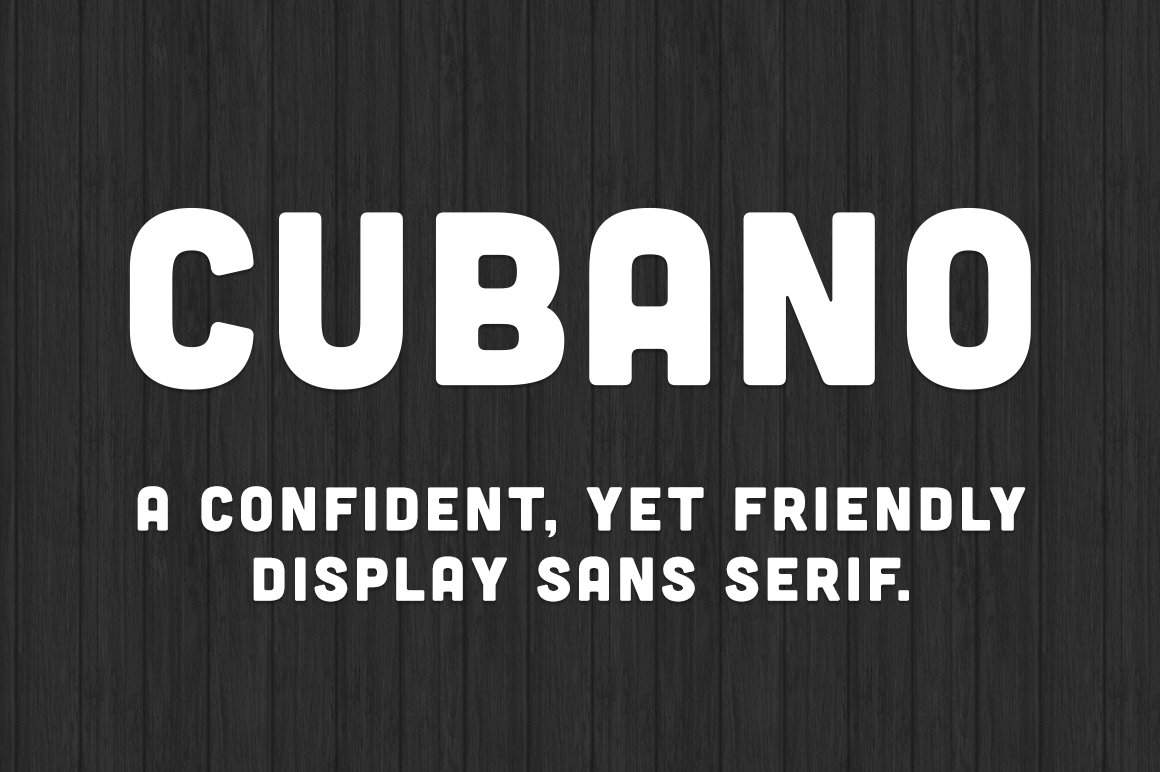 Pure Dance is an awesome typeface that could give a very personalized touch to your designs. Its authentic brush, hand-crafted feel makes this font perfectly suited to signatures, stationery, logos, typography quotes, magazine or book covers, website headers, flyers, clothing, branding, packaging design, and more.
Price: Premium
27. Cubano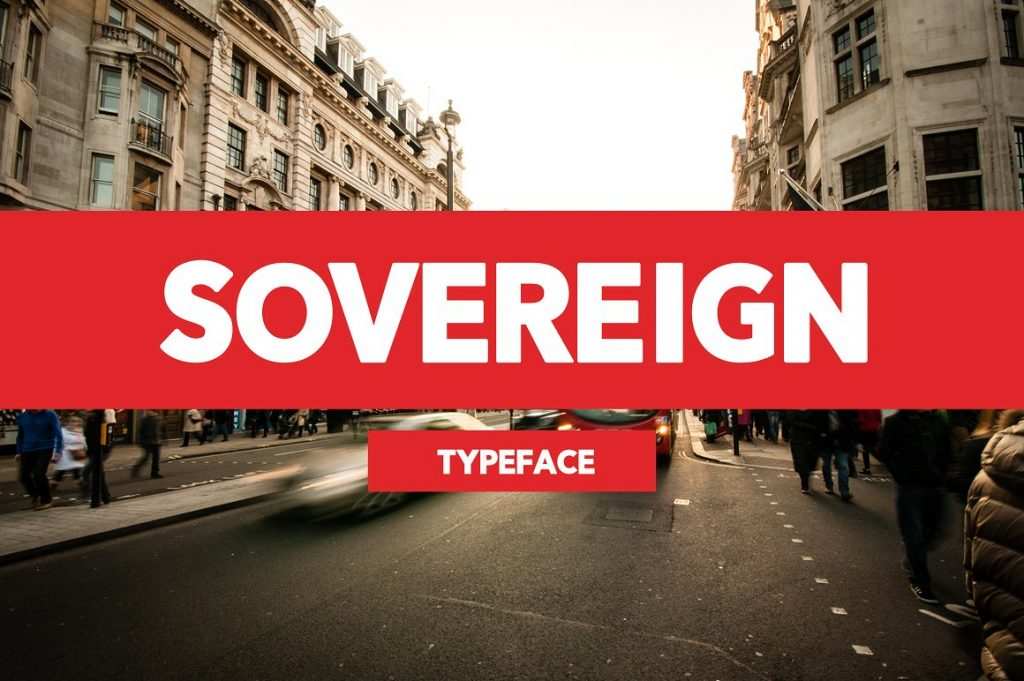 Cubano is a great sans-serif font family that has a unique and eye-catching texture. It is the work of famous designer, Chandler Van De Water. The pack takes a soft approach to traditional bold fonts, and includes a collection of over 165 glyphs, with a mix of alphabetic and numeric characters.
Price: Free
28. Sovereign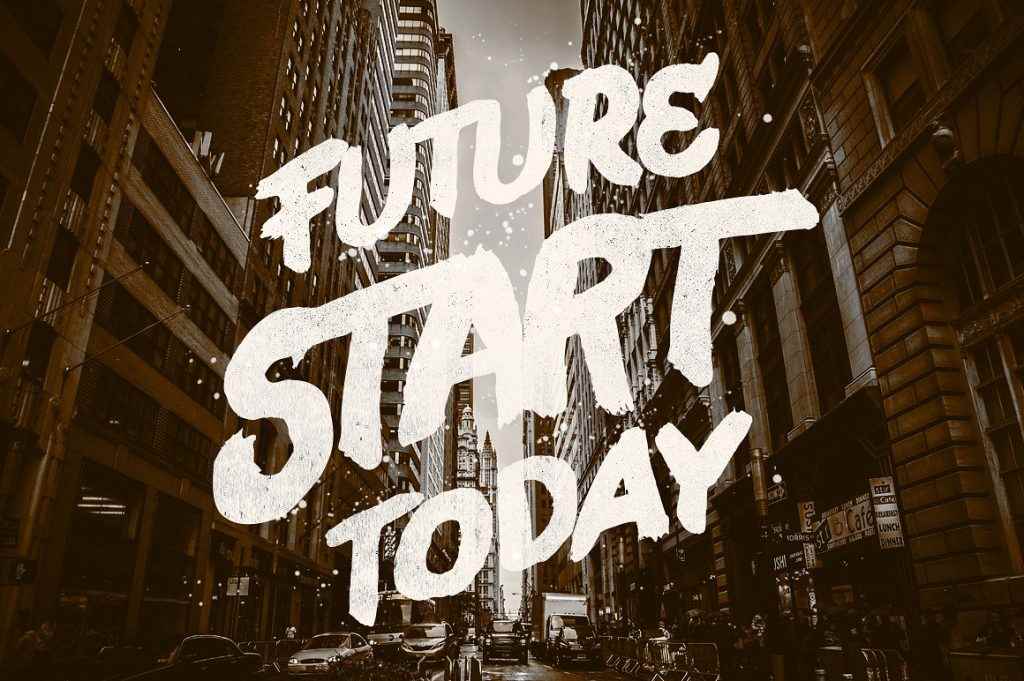 Sovereign is amazing typography for expressing bold and modern ideas. At times, there is no need to have a font that defies tradition and takes on a variety of different looks. Instead, the goal is simply a font that will deliver messages with clarity. If so, this could be the font you are looking for. It has a timeless appeal and high impact.
Price: Free
29. Bold Face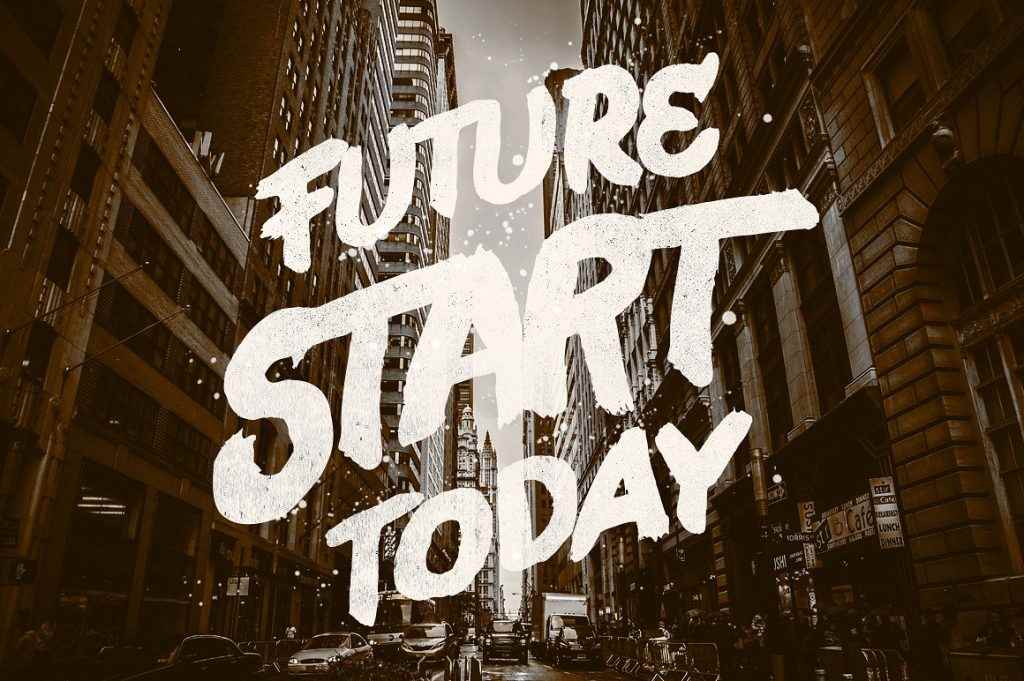 Bold Face is a hand-painted typeface that can help you create a feel of stunning custom hand-lettering. This font could be an ideal choice for logos, quotes, posters, digital ads, and video bumpers. The edges are a little rough, but the font is still easy to read against a multitude of backdrops.
Price: Premium
30. Heisman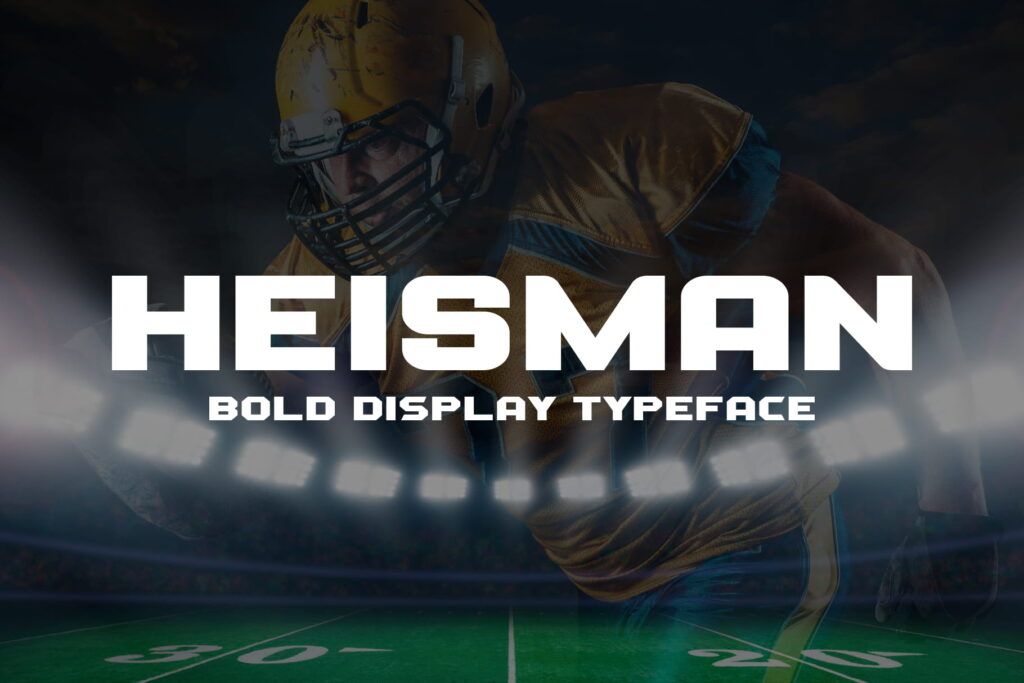 Heisman is an all-caps font with unique small and large-cap characters. The font would be ideal for use on sports-related projects, especially in headlines, jerseys, branding, posters, packaging, and advertising. The font is geometrically perfect, which means it is aesthetically pleasing to the eye.
Price: Premium
Wrap up
Making the right choice of font can take your projects to the next level and attract more users. So, this post is intended to help you find bold fonts that will suit you and elevate your websites and blogs. Hopefully, this roundup will help you find what you need and even identify a few favorites.
Steve Jobs once said, "Stay hungry. Stay foolish." I think this motto also applies to designers. But, for now, it might be better to say, "Stay bold! Stay cautious!"