To wireframe your idea is extremely important when you start a project. Creating a wireframe of a website, a necessary step that transfers idea into reality, can make a design process reasonable. Here are 13 best wireframe tools that are highly recommended to you.

Pidoco is a prototype design software based on webs and can be used to create clickable wireframes swiftly and also UI prototypes of web site projects, mobile projects, enterprise application projects. With easy usability test module and the functions of smart sharing and collaborative working, this software is easy to use in creating a wireframe of a website.
Gradually becoming an uprising star in the fierce competition of wireframing, Mockplus is as powerful and cleaner as any other prototyping tools which have been around first in the market.This code-free and easy-to-follow mockup tool can allow users to create or link interactive pages and components with simple drag-and-drop options. This easy-to-use tool owns highly visual interaction settings, 200 well-packaged components and 3000 icons.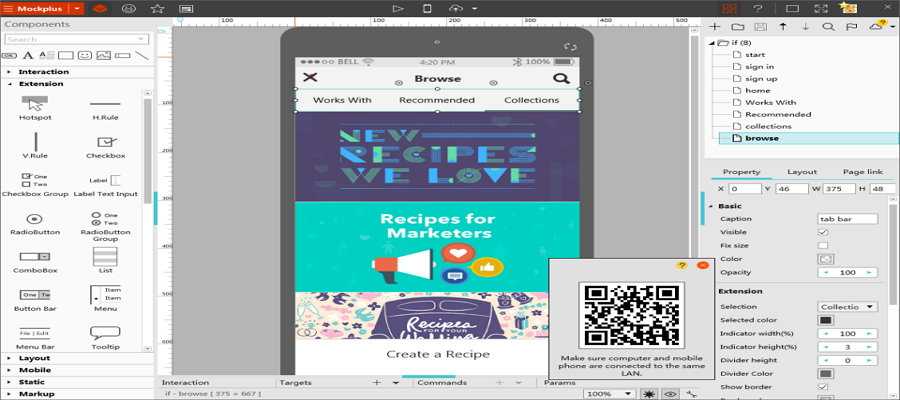 Creately is committed to easier group cooperation of creating a wireframe of a website. This great easy-to-use online app can definitely bring you extraordinary user experience and win your favor.
Based on browsers, this wireframe tool can typically lay out the system by clicking and dragging components. It can be used to create resizable and easily-adjusted wireframe readily.
This one is aimed at establishing an untrammeled open source tool applied to diagrammatic and graphic UI prototypes. Its main functions are: inbuilt diagrammatic prototypes, multi-page document background pages, cross-page linking support and rich text editing support.
JustProto can be used to create interactive prototypes simultaneously by several cooperators. After creating a wireframe of a website, prototypes can be shared with other users and only through page refresh can changes be seen and preview be started.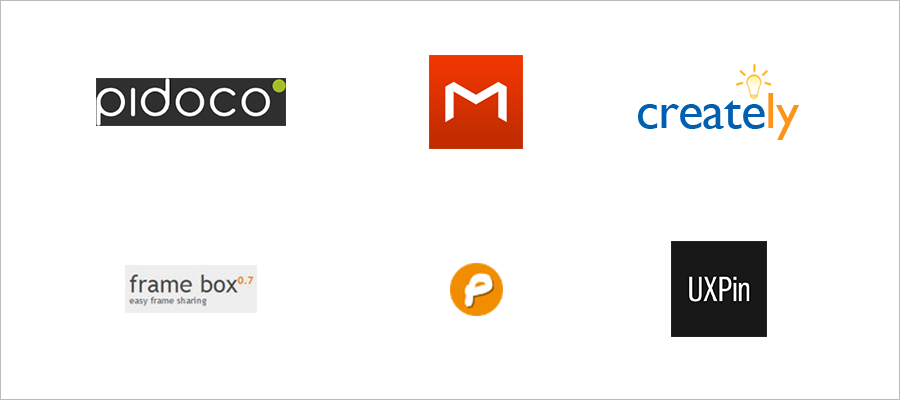 This wireframe tool is specialized in easily creating a wireframe of a website. By making full use of it, users are allowed to communicate clearly, promote innovation, raise the efficiency of decision-making and work more effectively.
WireframeSketcher is helpful for product managers, designers and developers to quickly create desktops, wireframes of webs and apps, entity models and prototypes.
When designers begin creating a wireframe of a website, layouts and main design elements, such as trademarks, navigations and sidebars, should be sketched to begin with; afterwards, interaction wireframe elements can be added.
Simple Diagrams is a mini desktop application which can help designers to express ideas fast and simply.
iPhone Mockup can be used to create prototypes with different styles by using illustrations and pencil drawings.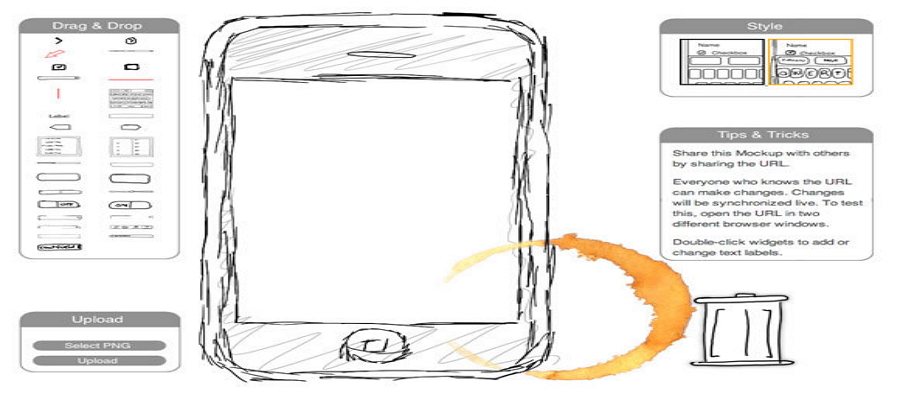 Justinmind is one of the best platforms to make use of creating website wireframes to define webs and apps.
Jumpchart makes it easier to programme the layout and framework. Designers can draw the hierarchical structure of the website quickly through creating some pages and subpages.
Designers can succeed in creating a wireframe of a website by clicking and dragging components.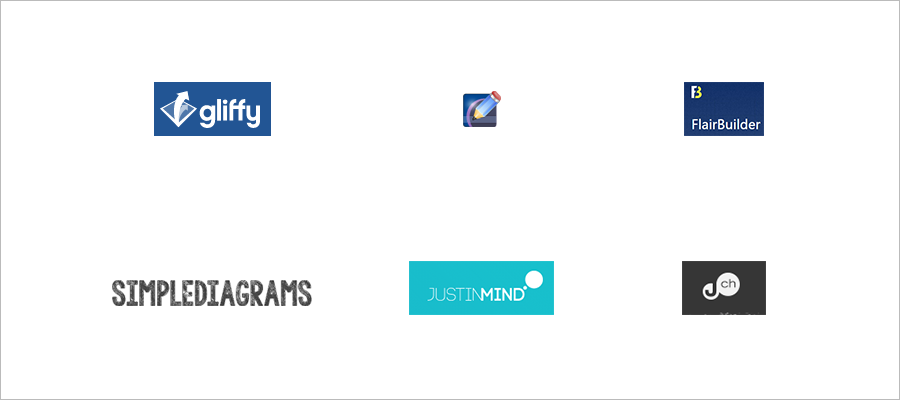 More articles about creating wireframe:
1.5 Most Easy-to-use Wireframe Design Tools for Free
2.Wireframe Basics for Beginners: An Agency Perspective
3.Axure vs Mockplus vs Balsamiq – Wireframing Design Tool Comparison