User interface design is one of the most important elements that can directly affect the user experience. As a UI designer, there are many ways to get inspiration and resources through the Internet. Mockplus has compiled many iOS interface design resources for you in the past.
This time, we have found 30 of the best iPhone X UI design examples and UI kits for you. They cover different topics and categories such as life, travel, technology, e-commerce, and so on. We hope you inspired by the following apps.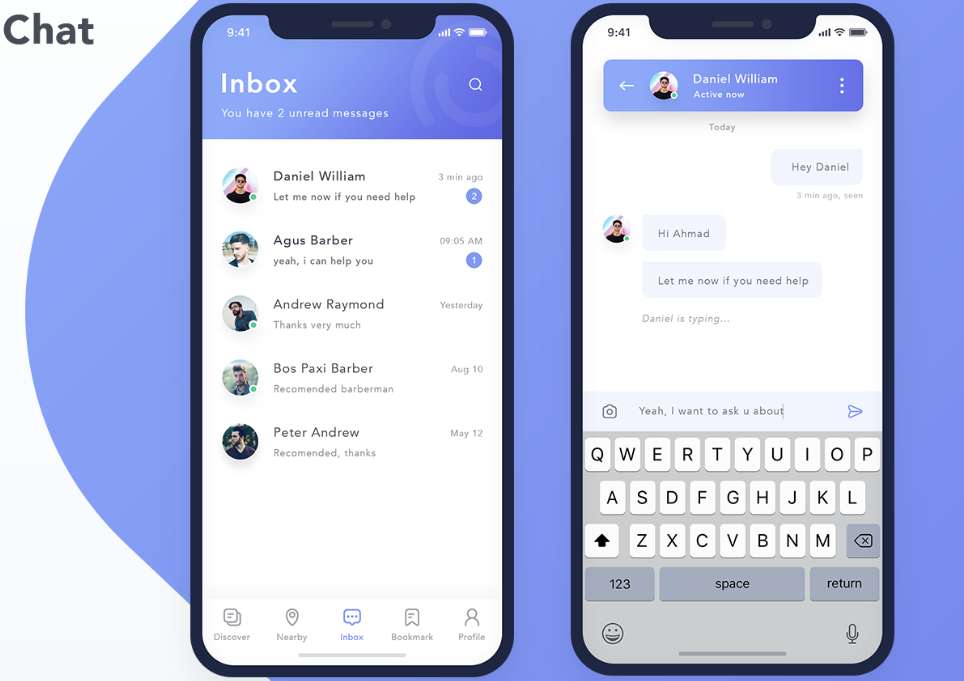 This well-designed app helps users find the perfect barber man. The user interface is clean and fluent, in line with its minimalist design. The great color scheme sets the app apart from the crowd, and the icon design is also well done.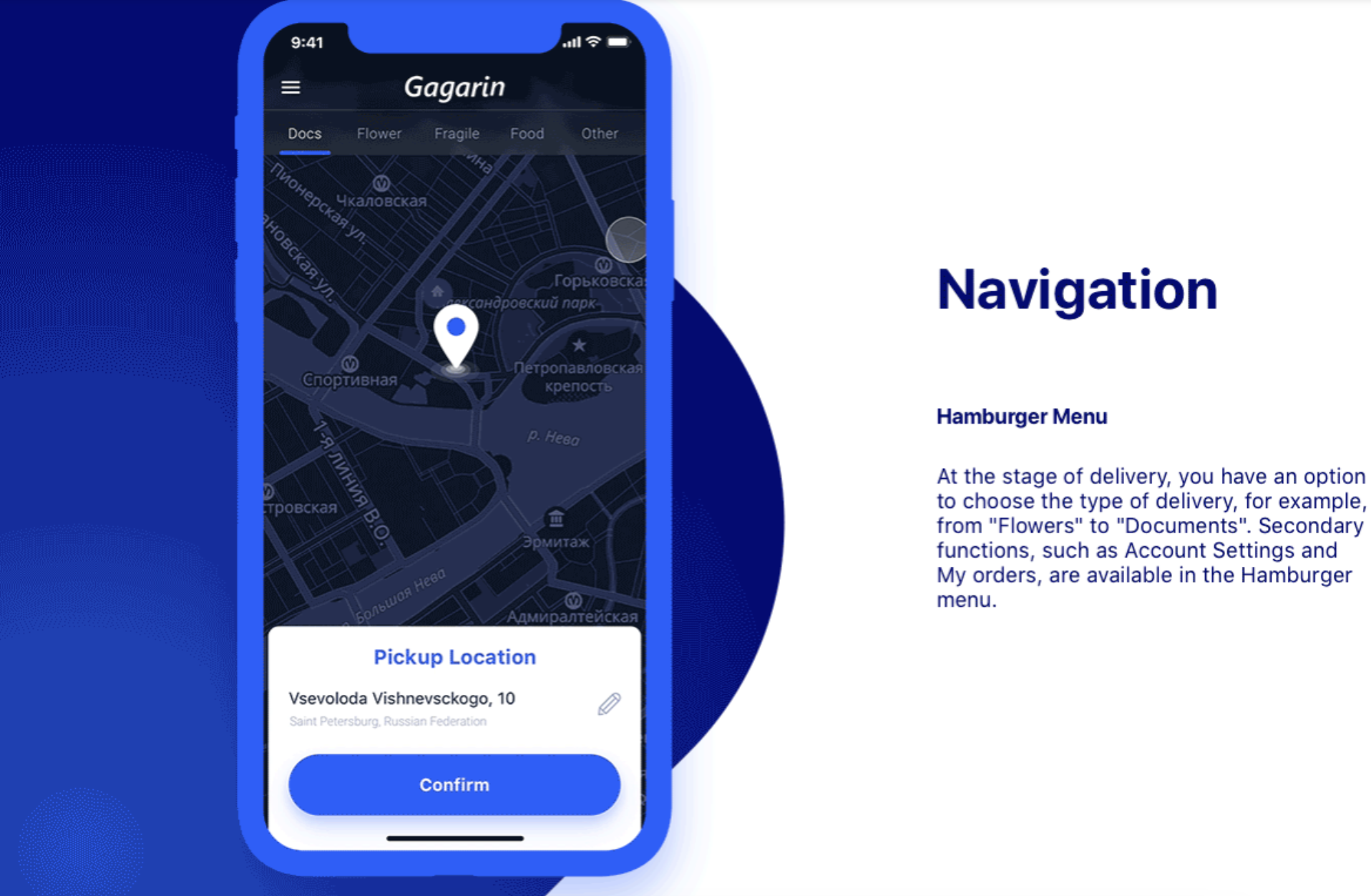 This is a fashionable and modern app featured in a dark blue color. The app got its name from the first man to make space fight in Russia, Yuri Gagarin. Designers use the aesthetically pleasing Segoe Italic font.
The hamburger menu in the navigation bar saves space to show important information, and it provides a real-time tracking feature.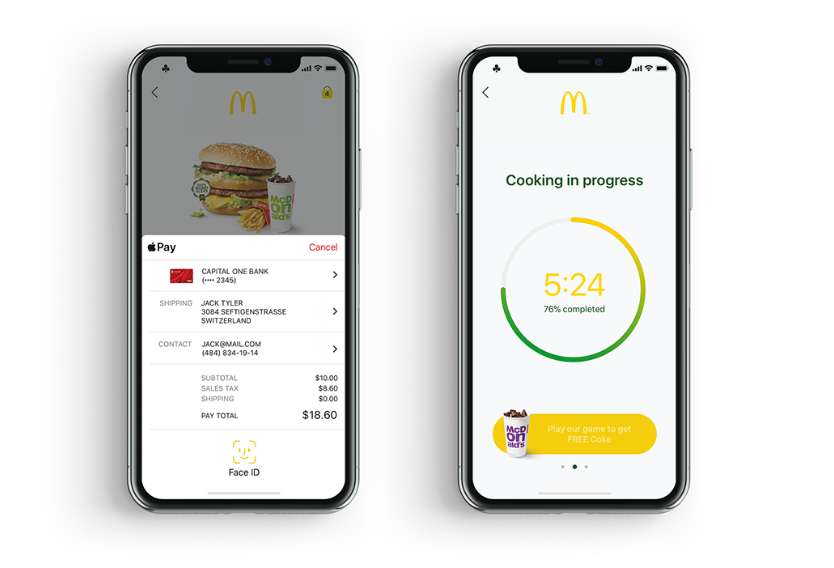 This concept design from McDonald's is both practical and impressive. The pure white color of the splash screens and highlighting the McDonald's "M" logo is both simple and beautiful. The ordering page is clear and places the product predominantly so that users can find the products they desire easily. This is a classic minimalist "fast food app" worth referencing.
User research always plays an important in app design. The Lifecell app redesign is based on good user research. The designer created an excellent redesign that enhanced the app UI and improved user appeal. As a financial app, with the use of the color combination of yellow and blue creates a sense of security and trustworthiness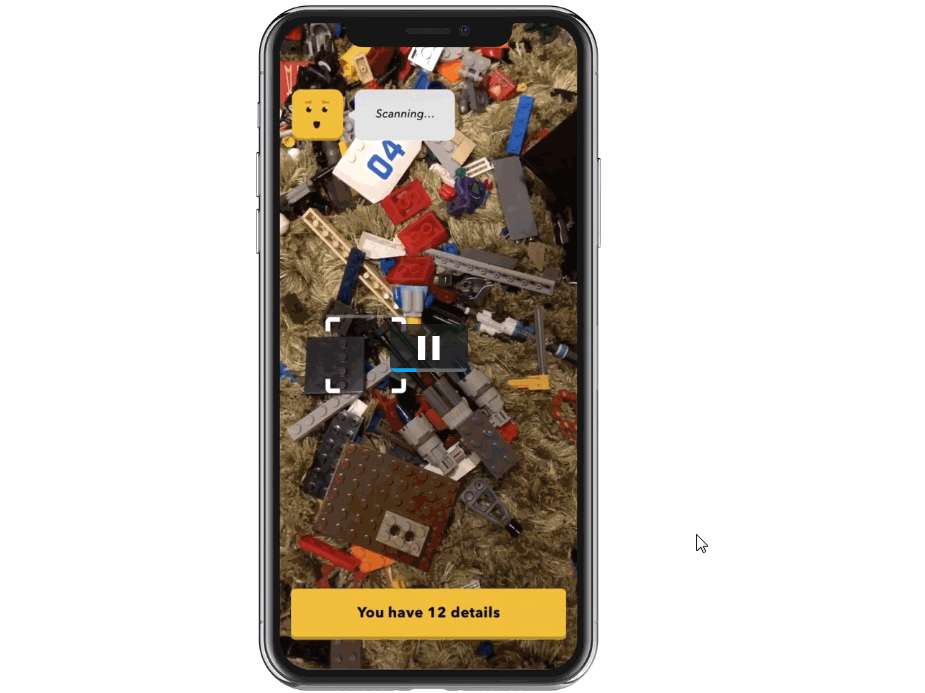 Brickfinder is a Lego finder app designed for 5-12-years old kids. It helps you find the right Lego parts quickly. The best part is the character that helps you find the parts you need in a pile of Legos. This app interface is simple and modern, and the smiley face of the logo is a fun touch.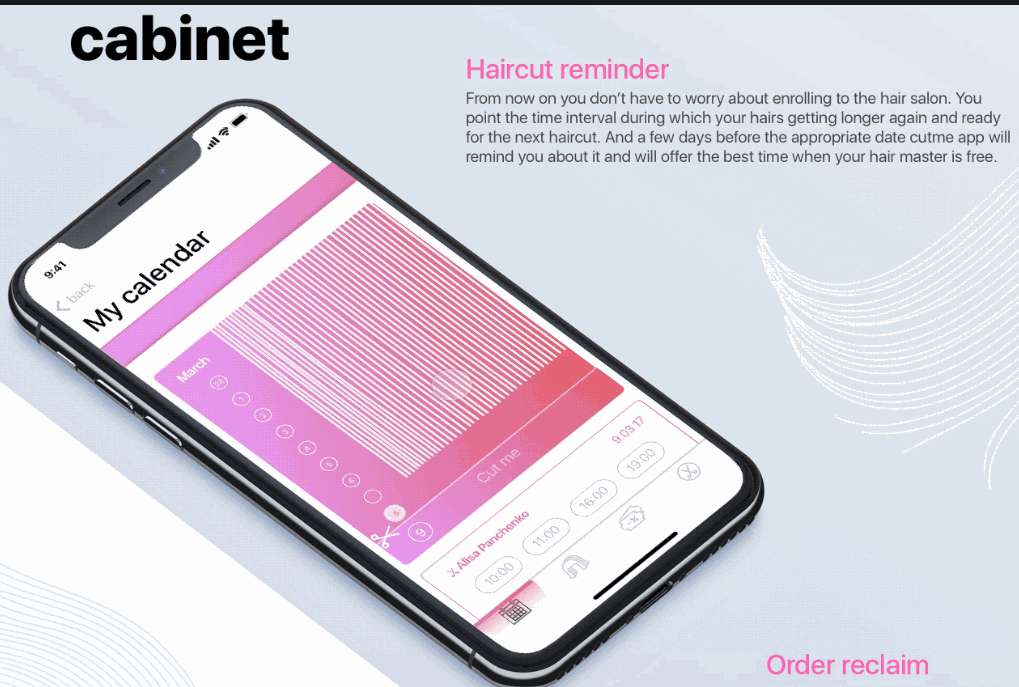 Cutme is an app that helps you save all the information about your favorite hairstylist, preferred locations, and more. You can even choose the length, color, and hairstyle you need by using this app.
The gradient design is super cool, and the interaction is smooth and clean. The best part is that the designer provides the app wireframe design and flowchart so that you can modify it for your own designs.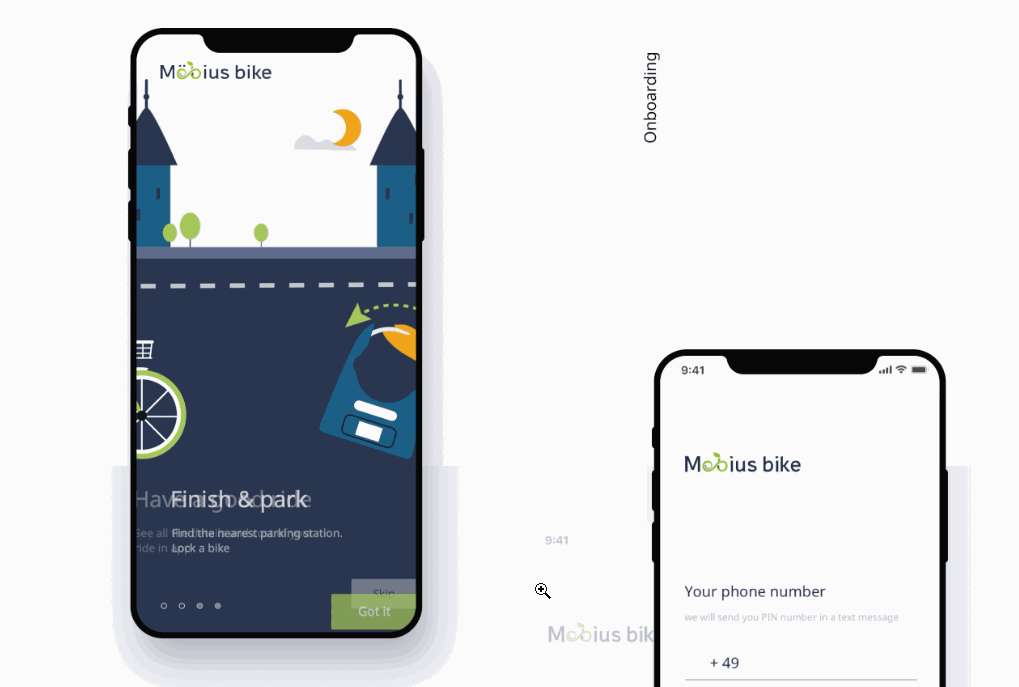 Möbiusbike is a bicycle sharing system. By using illustration, the overall app UI is very fresh and user-friendly, making the rental experience pleasant. What's more, the smooth interaction and beautiful animation make the app easy to use., All features are simple to understand and accessible. The use of white space highlights important information and enhances the beauty of the interface color scheme.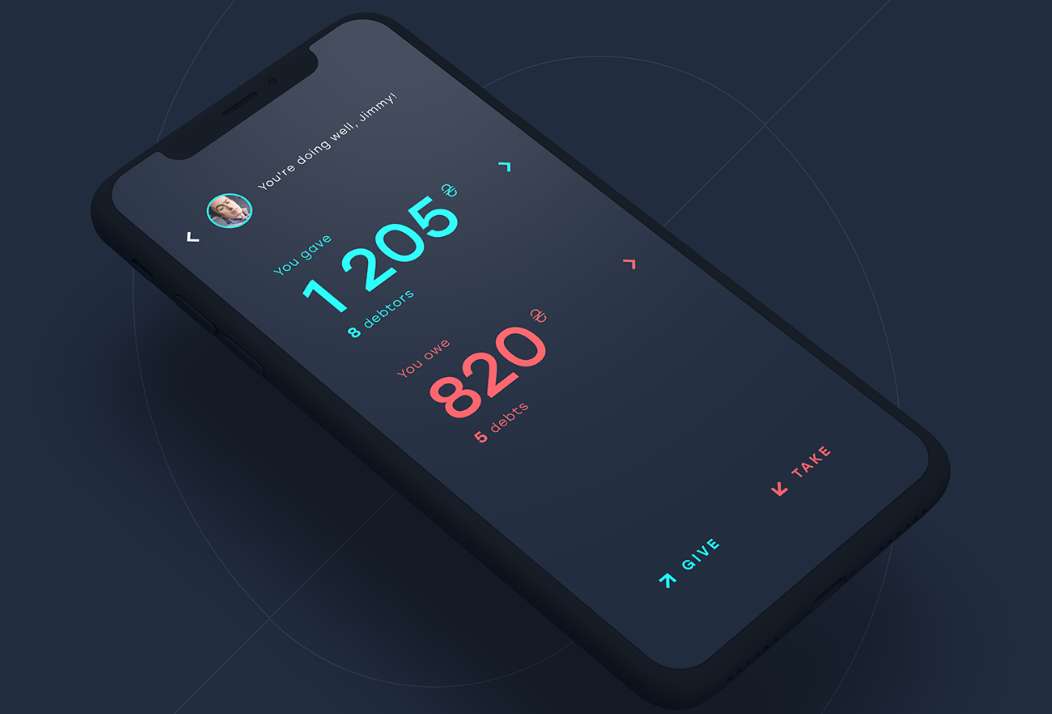 This debt tracker app is quite sophisticated. The animation design of the splash screen is eye-catching, and the dark black background is serious but modern. The illustration on the page highlights the features of this app, making it very interesting as it subtly conveys important information about the app.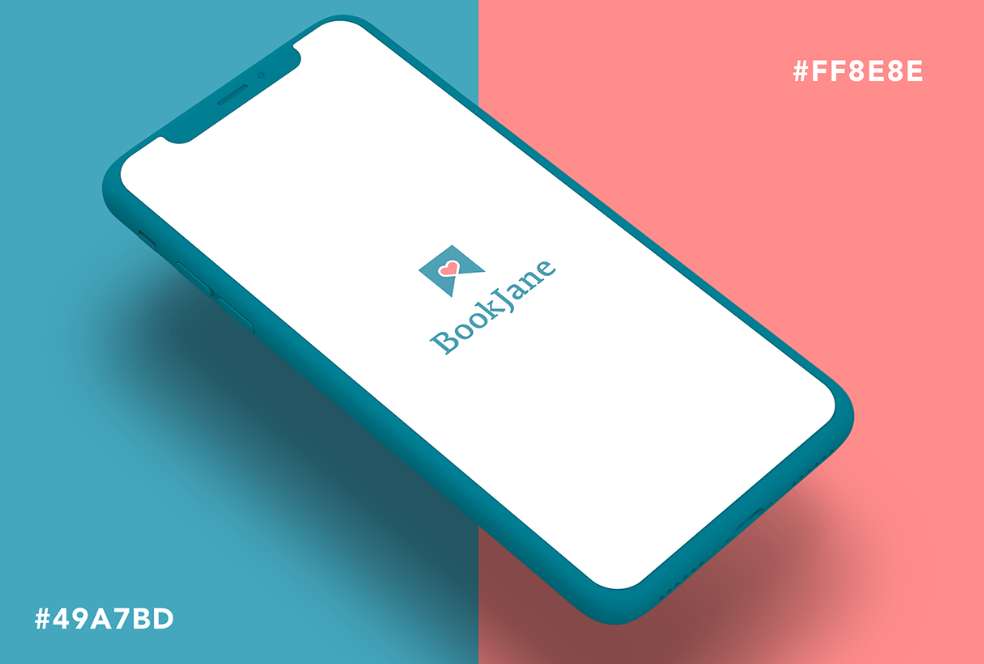 This app is designed for caregivers and caretakers, and it exudes a sense of kindness and warmth. The app prototype contains 90+screens and is designed for both the customer and the caregiver. The moderately bright colors are both calming and beautiful. The Android version and B2b web app are also available.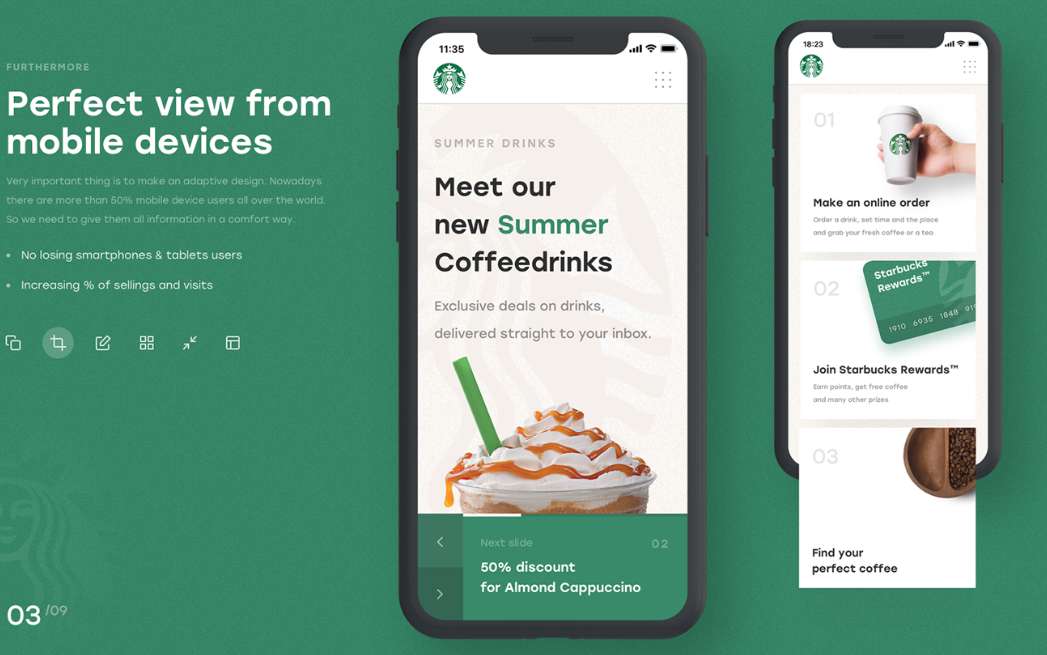 This Starbucks app redesign remains true to the brand color - green, which fits the theme very well. A dynamic layout and intuitive navigation make the overall app easy to use, and the Stolzl font is a good choice.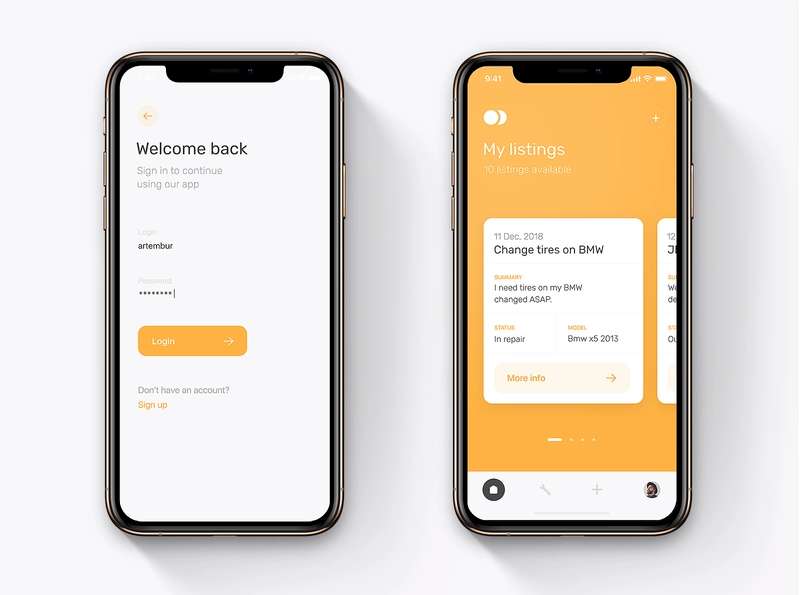 This is a simple and easy to use concept car service app. The use of white space focuses attention to important information.
This travel app is definitely worthy of reference. The designer uses the 3D transition to showcase beautiful scenery, and the animation effect of the page is eye-catching.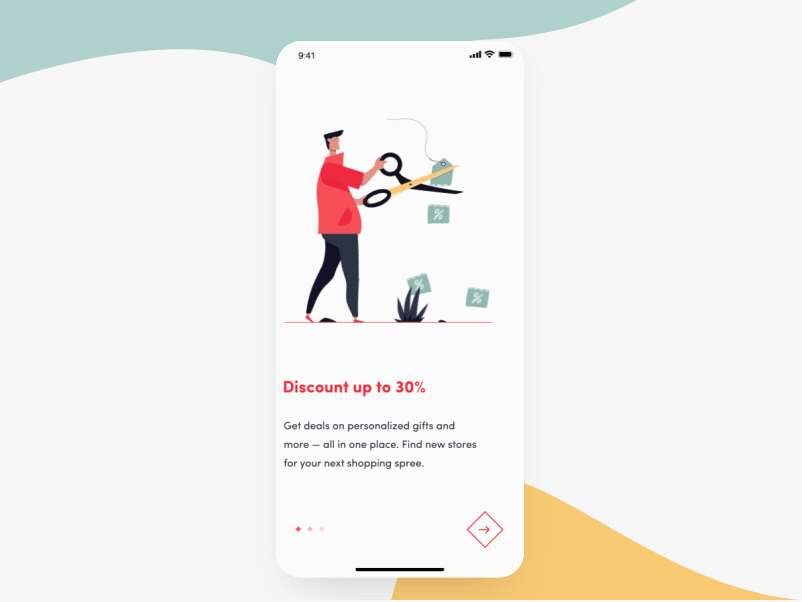 This is an e-commerce app that uses illustration to enhance interactive effects. White space highlights important information on the page, and the designer has also used typographic and fonts effectively.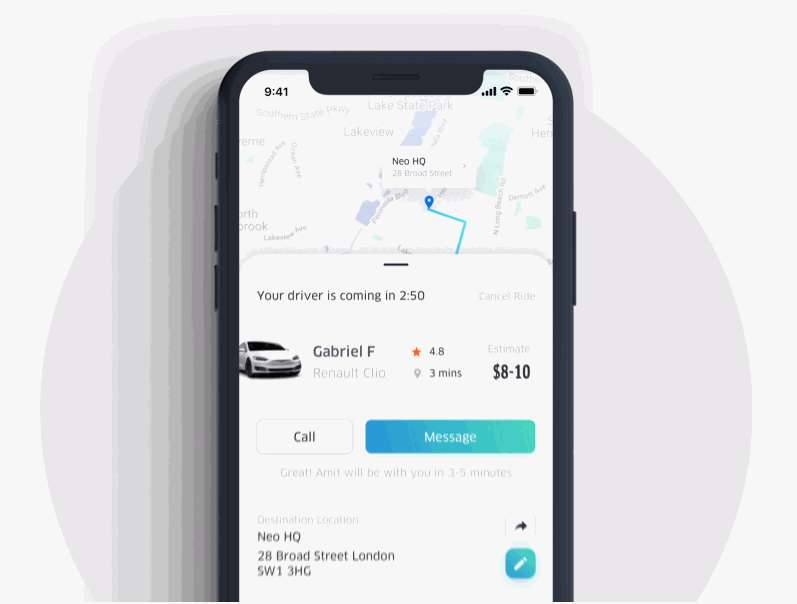 This ride-sharing app uses simple and smooth interface animation. The white space is in sharp contrast with various solid color backgrounds, highlighting important information and beautifying the interface.
The interactive design of this music app is powerful and interesting. You can enjoy this visual feast while listening to your favorite music.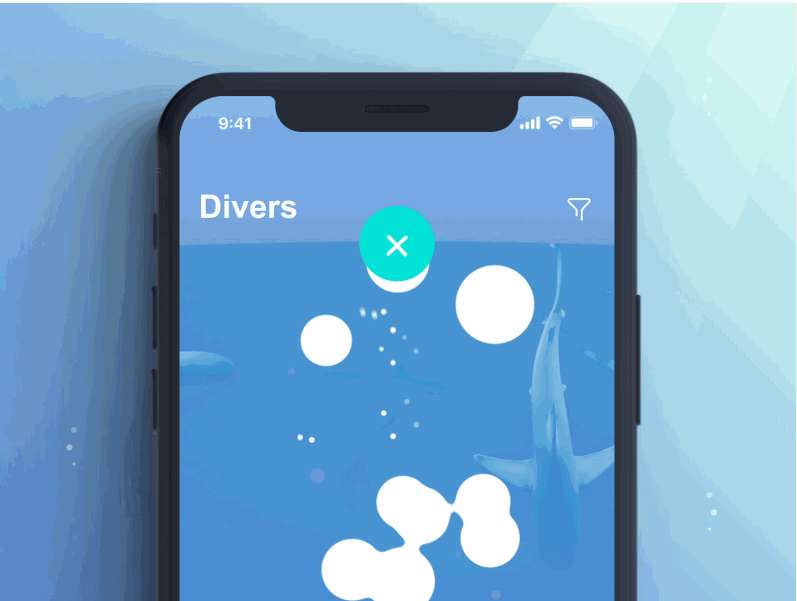 This dive service app comes from the animation master, Dannniel. The main background color-blue and the blue color gradient are incredibly beautiful. The page animation is smooth and clean. The bubble circle and fluid water wave add a unique and interesting twist.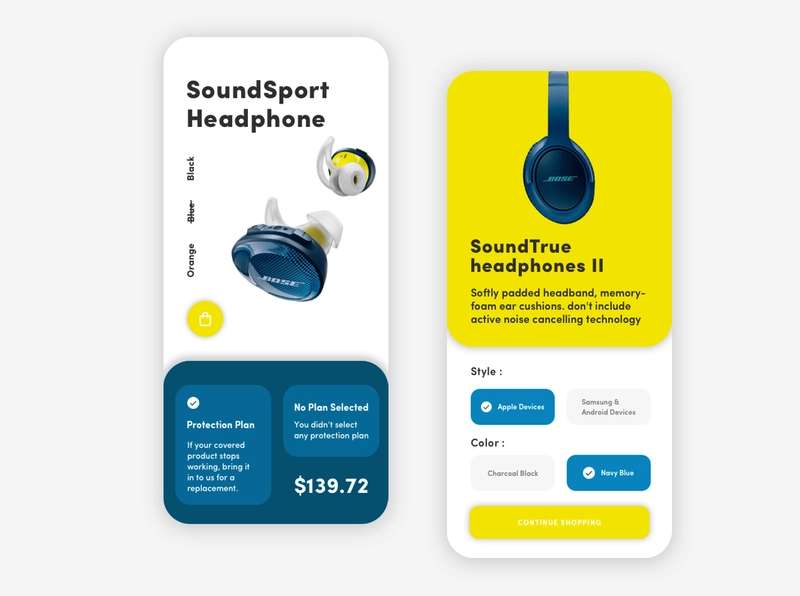 Bose is is a well-known headphone brand. The Bose app UI design stands out with a delicate color scheme and the effective use of white space.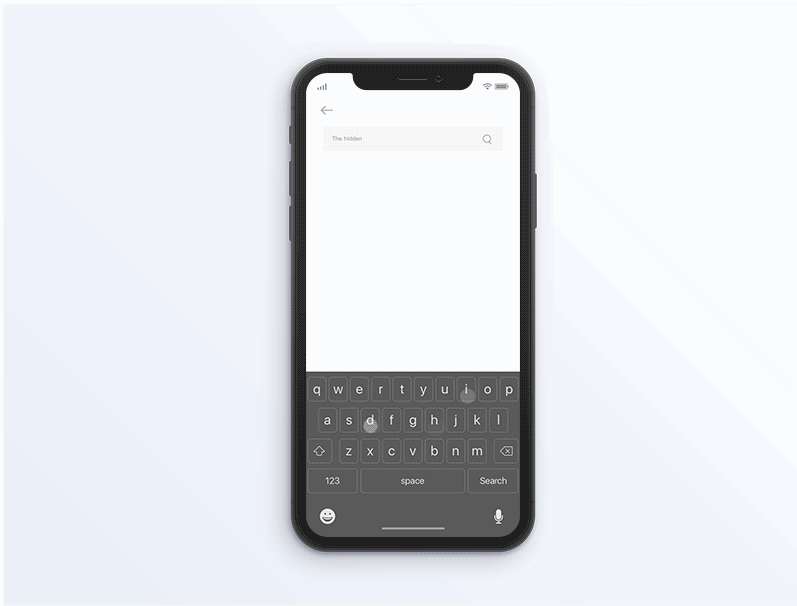 The interaction design of this reading app is very smooth, and the animation effect enhances engagement.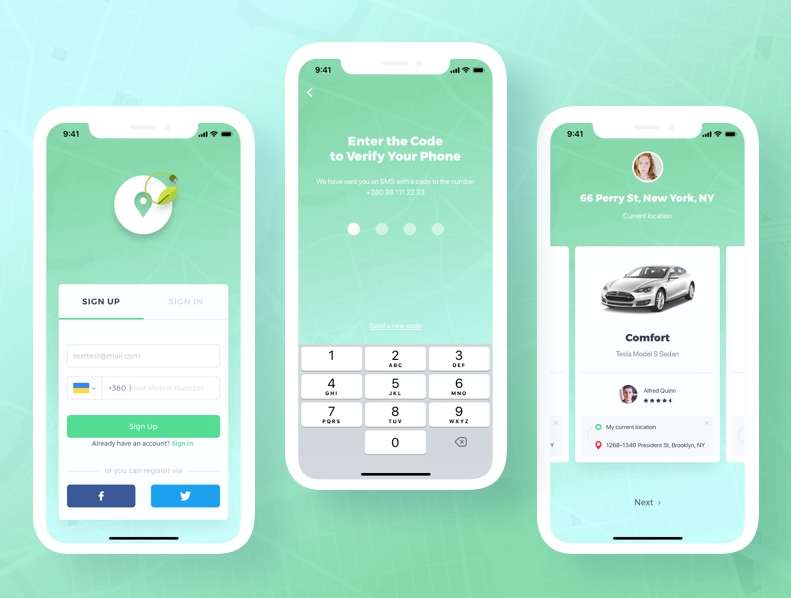 This taxi app design is eye-catching, and the color scheme is fresh.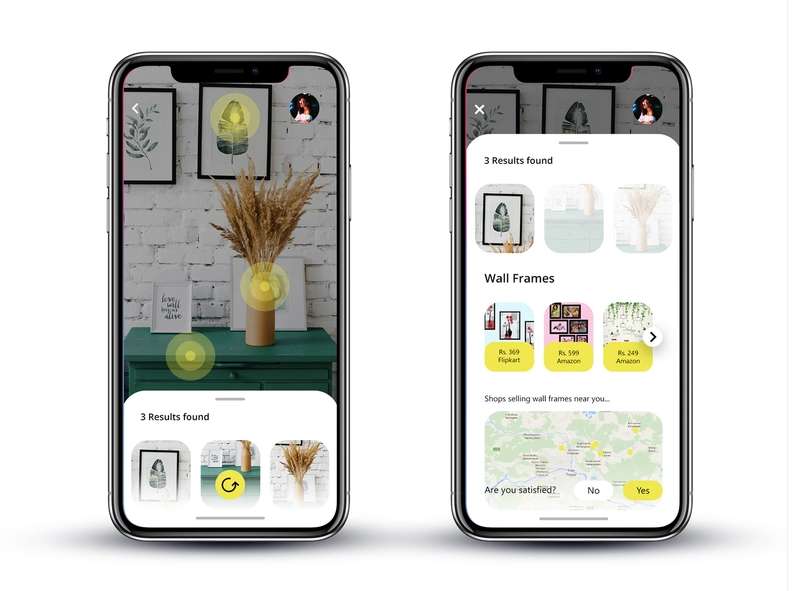 This is an AR search app; its interface design is very modern and unique.
10 best iPhone X UI kit for download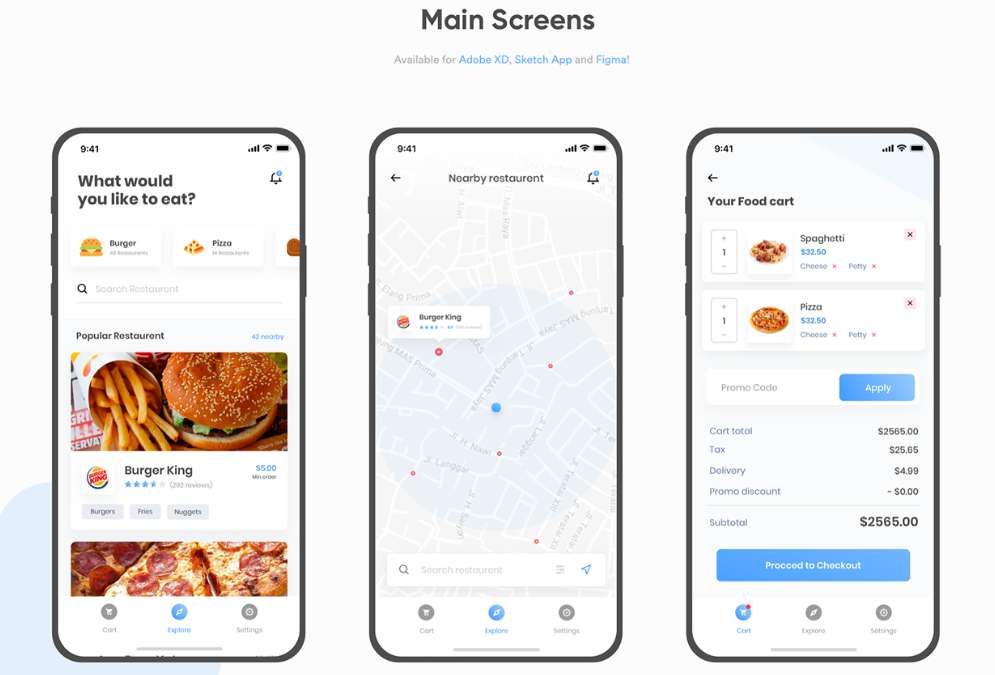 This is a simple food ordering app UI kit with more than 50 design symbols and elements, as well as more than 30 screens, and 140+ well-organized layers. The best part is that there are a handful of icons designed for your favorite foods.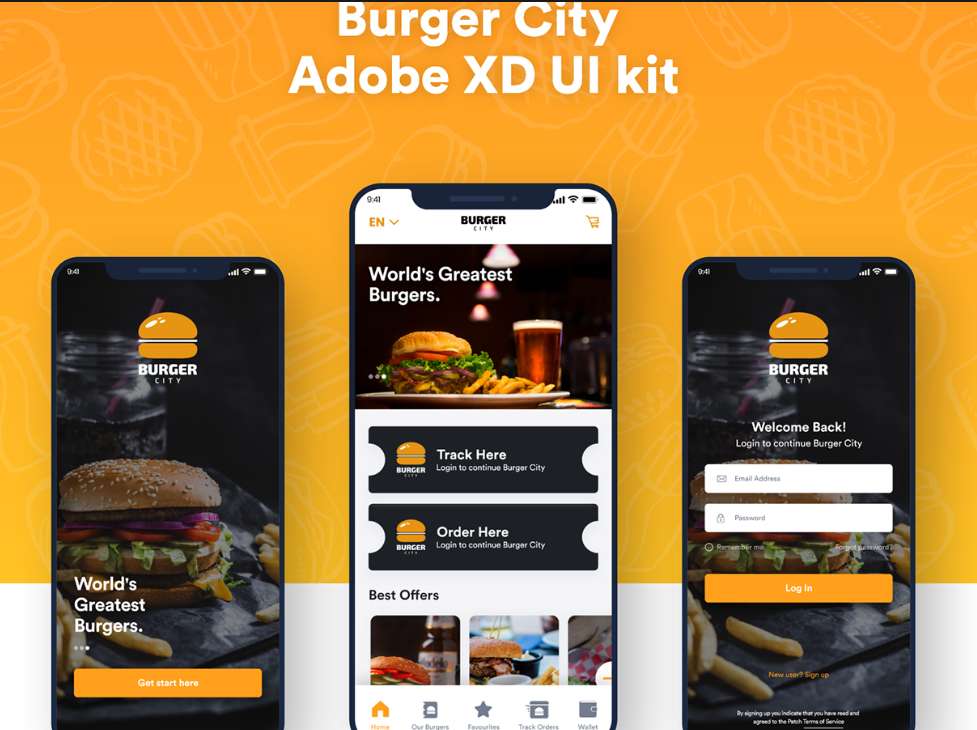 This is a free Adobe XD UI kit for a burger store, made for iPhone X resolutions. It contains 25 screens, well-organized layers, and 100% vector elements.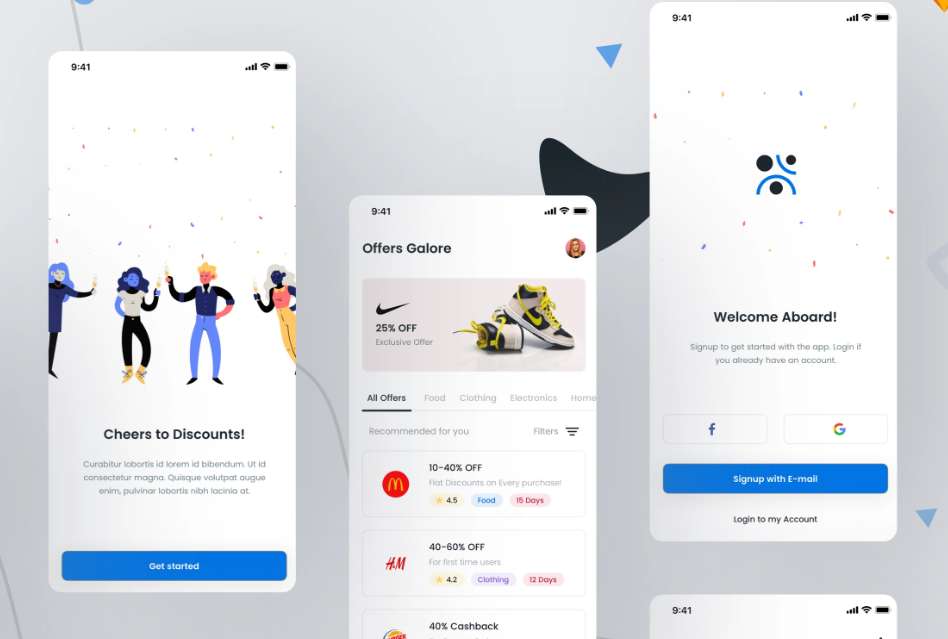 This is an app concept that provides users with coupons and discounts. The interface is simple and beautiful and is very suitable for commercial projects.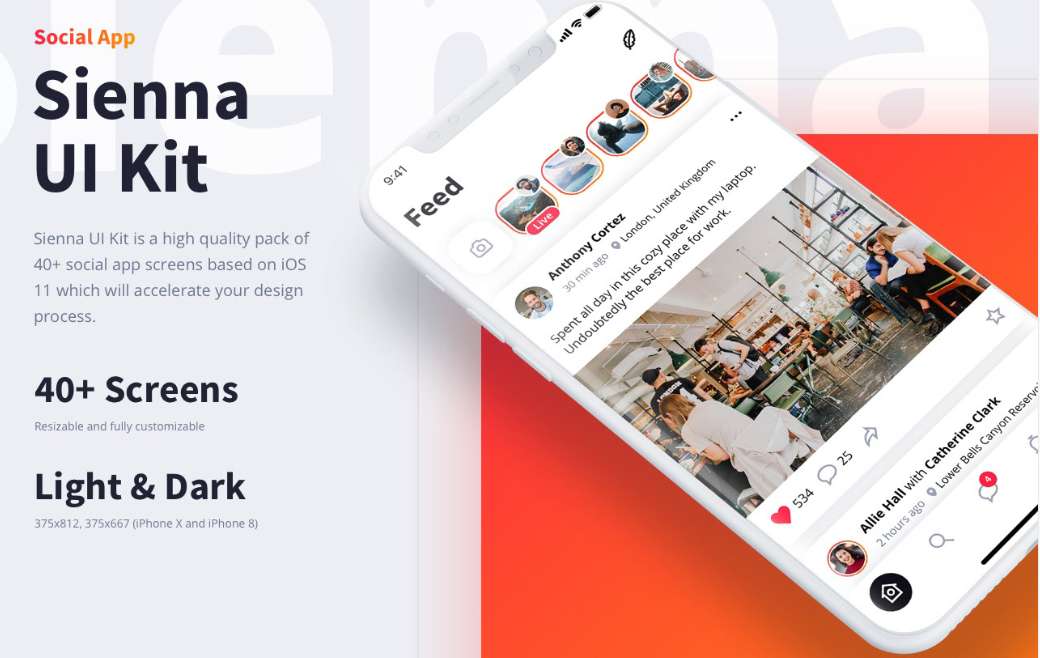 This high-quality social app UI kit is designed for the iPhone X and iPhone 8. It contains more than 40 screens, which are resizable and fully customizable, and provides light and dark versions.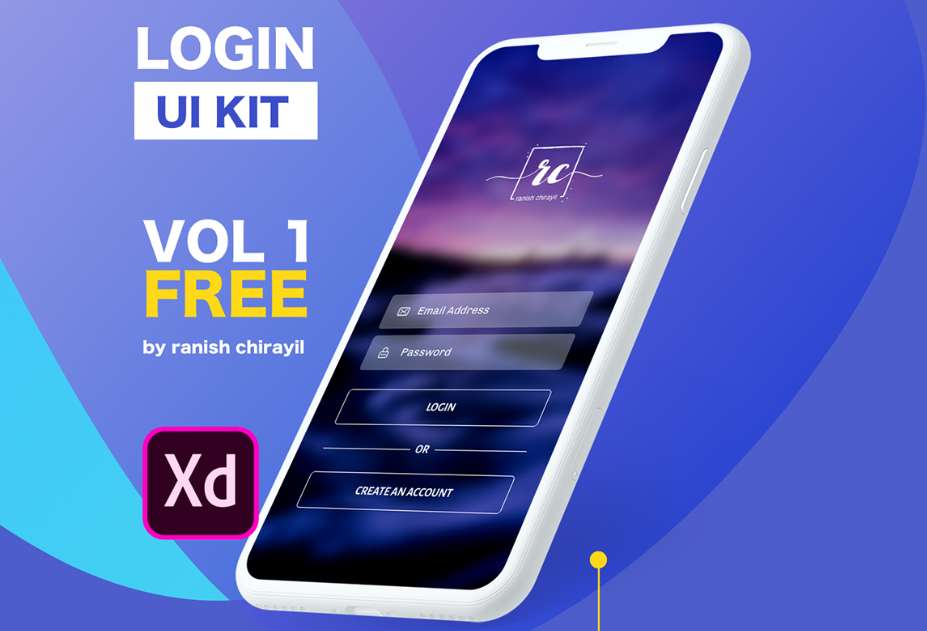 This is a UI kit for a login page; it comes with 16 screens that are 100% editable and vector-based. Suitable for iPhone X and iPhone XS.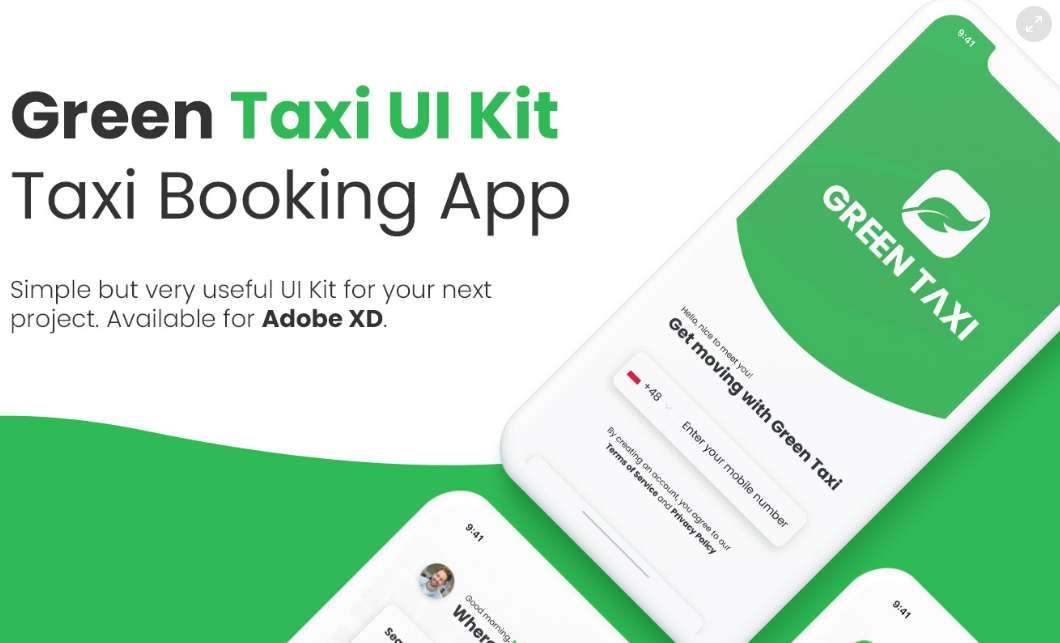 This is a UI kit designed for taxi apps. It's simple but very useful and available for Adobe XD. There are 17 mobile UI screens which are organized and designed with Human Interface Guidelines.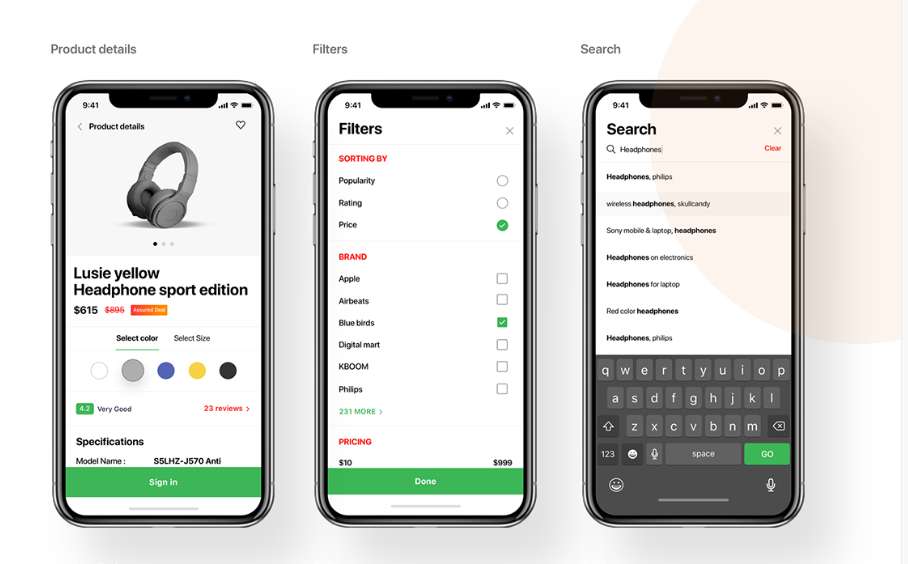 This e-commerce app UI kit contains more than 70 screens and is suitable for iPhone X and iPhone 8.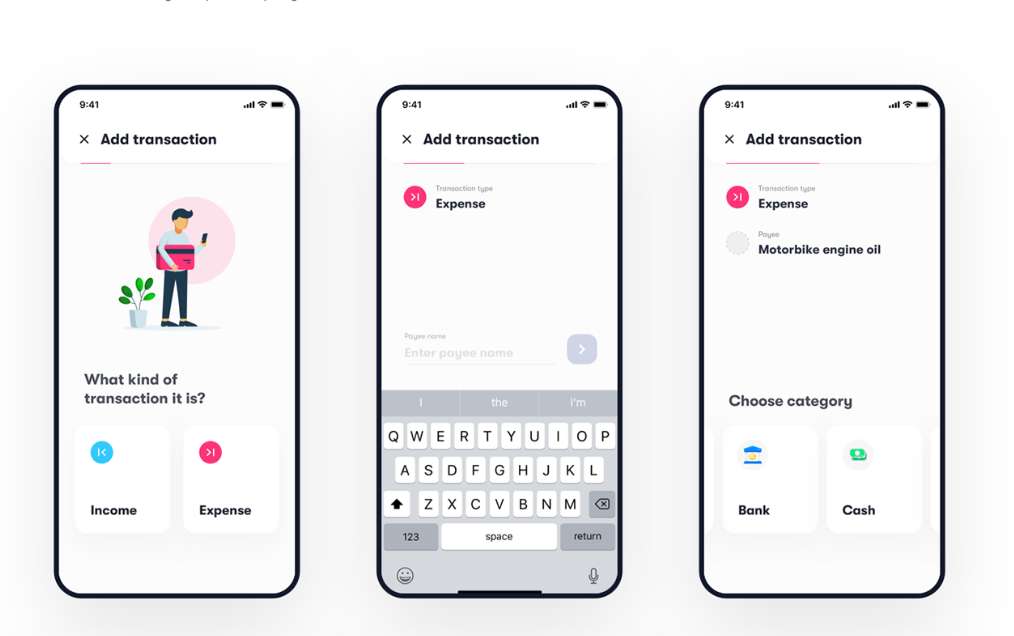 This budget tracker app UI kit is quite beautiful, and the illustrations are fresh and modern. It contains 40+ screens, 20+ components, and is well-organized. It is compatible with major design tools: Sketch, Adobe XD, and Figma.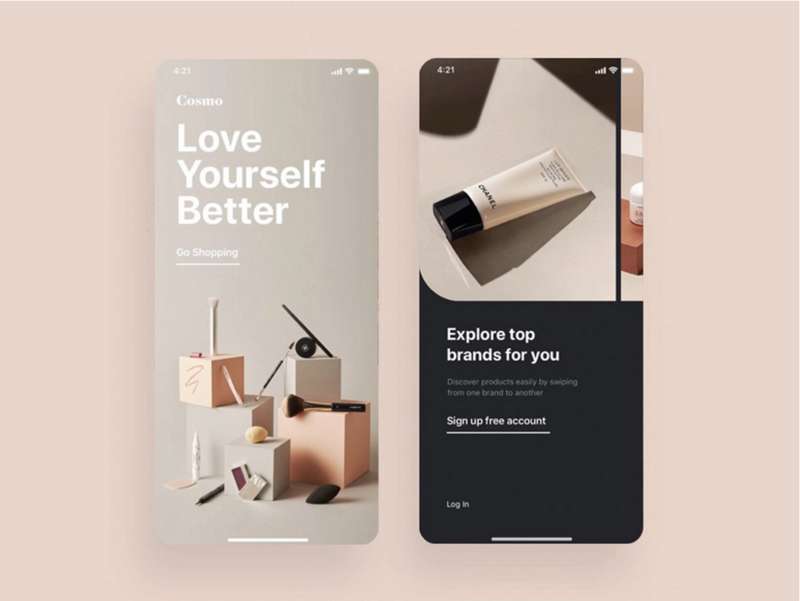 This is a beauty fashion app UI kit that is suitable for fashion e-commerce apps.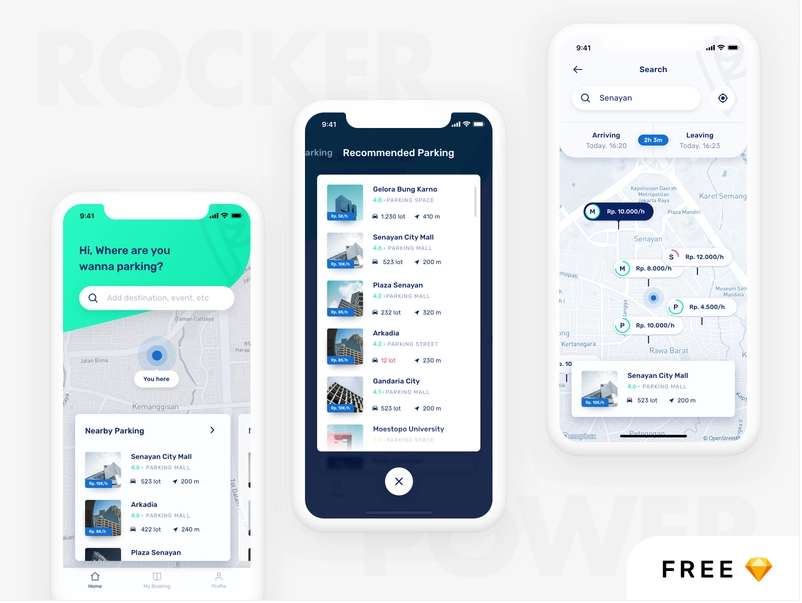 This app UI kit for parking services is suitable for personal and commercial projects and is completely free.
We hope the above 30 iPhone X UI design examples and UI kits bring inspiration!