Year-End Promotion- the last promotion sales of the year! Subscribe to any of our plans and get a 30% discount. Hurry up for the limited time offer!

30% Off on All Mockplus Plan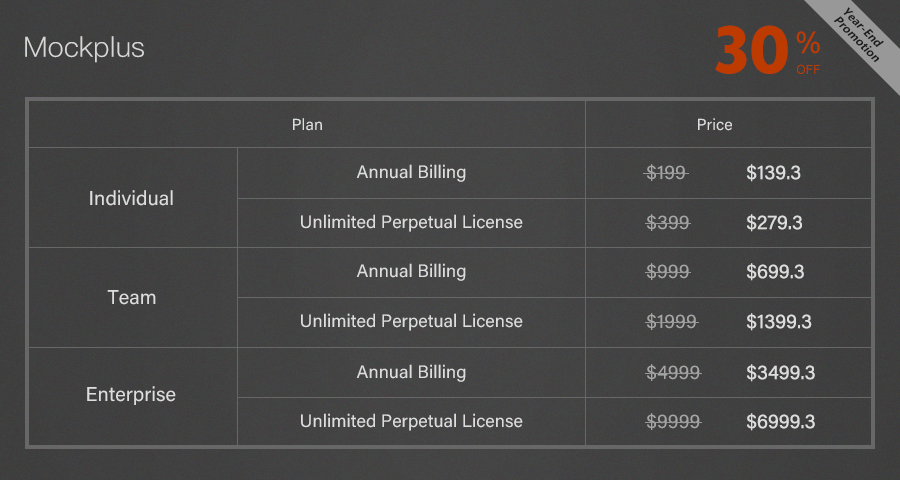 Buy Mockplus, Get Design Toolkits for FREE! $68 in Total!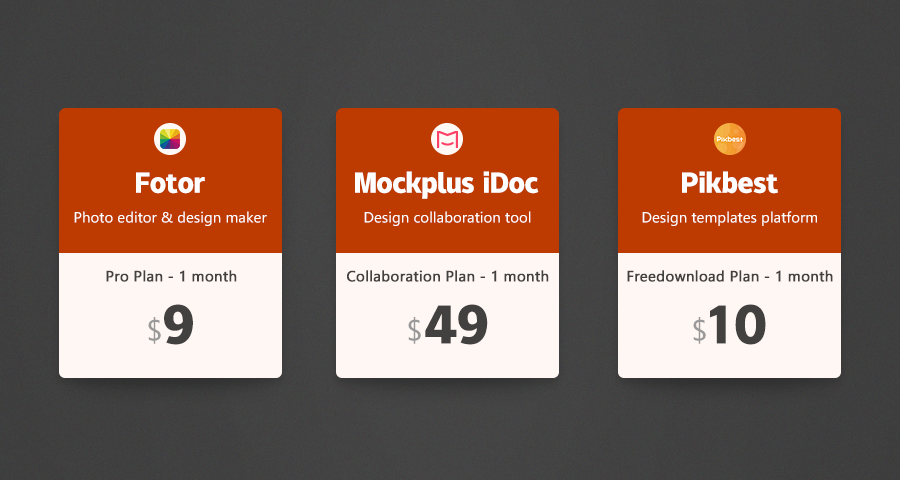 Where to Get the Discount and Toolkits?
Please go to https://www.mockplus.com/buy.
We will send you an email after your purchasing. The activation codes of these tools will be concluded. Please check your email box.

Best UI/UX Design Tools for You!
Discount: 30% off

Link: https://www.mockplus.com/buy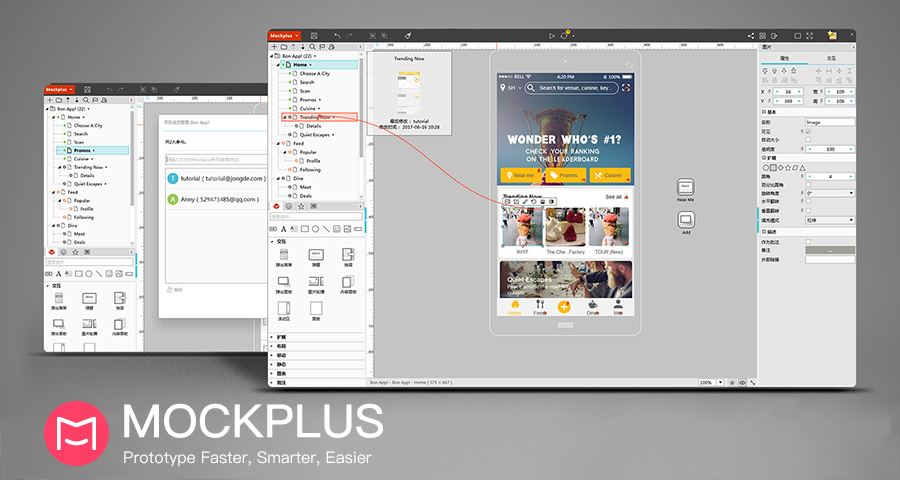 Mockplus is a faster and easier prototyping tool to help you make prototypes by making interactions with simple drag-and-drop and working on a team project easily and effortlessly. Microsoft, Oracle, Simens, IBM, UBI, Huawei and 300+ global colleges are using it, YOU SHOULD TOO!

3,000 Pre-Designed Icons
Interaction Components
Various Events and Commands
Sample Projects & Templates
Fast Preview and Cloud Sync
Team Collaboration
Auto Data Fill
MindMap Design Mode
UI Flow
Sketch Import
Link: https://idoc.mockplus.com/buy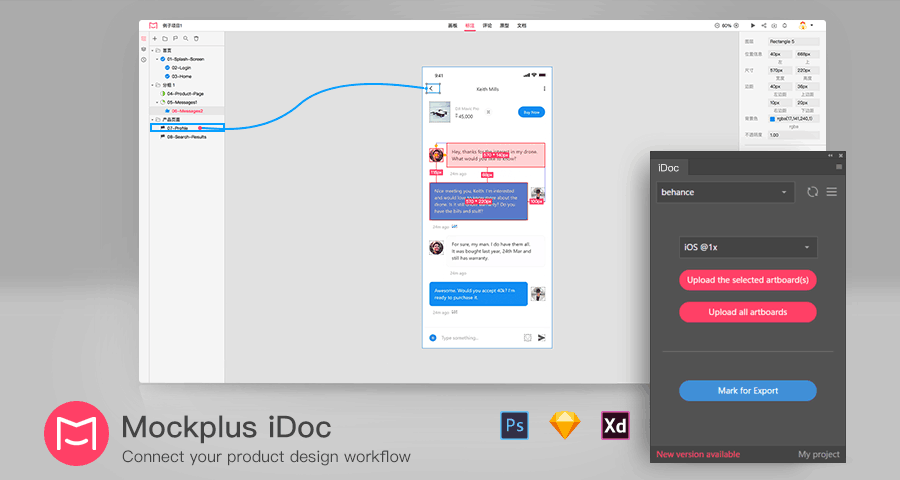 Mockplus iDoc is a powerful product design collaboration tool for designers and engineers. It helps connect the entire product design workflow. It facilitates handoff by taking designs from Sketch, Adobe XD, PS and exporting into a format that can generate code snippets, specs, and assets.
Export designs in a click from Sketch, AdobeXD, and Photoshop
Generate accurate specs, assets, code snippets automatically
Show design tasks and workflow in full-view storyboard
Comment right on designs to give instant feedback
Build hi-fi interactive prototypes with real design files
Support uploading various types of product documents and preview online
Discount: 20% off

Link: https://www.fotor.com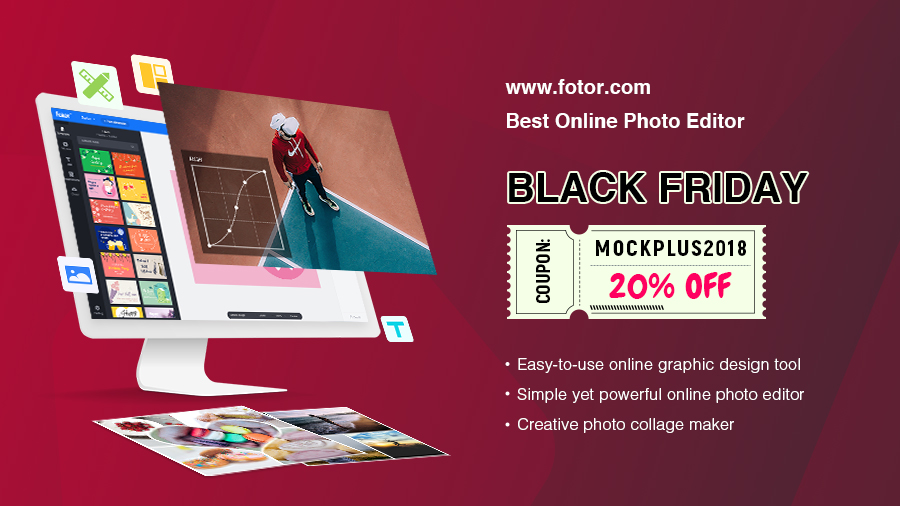 Fotor is a one-stop visual content solution, powered by premium photo editing suite, patented HDR technologies and cloud features, enabling photo editing, collage and designing to take place easily. The magic online graphic design tools of Fotor give you the ability to design any form of graphics, with imagination as the guide.

Basic Photo Editing Tools
Portrait Retouching
HDR
Applying collage templates
Basic Design Tools
Design Templates
Customizable Elements
Cloud Processing and Saving
Discount: 50% off
Link: https://pikbest.com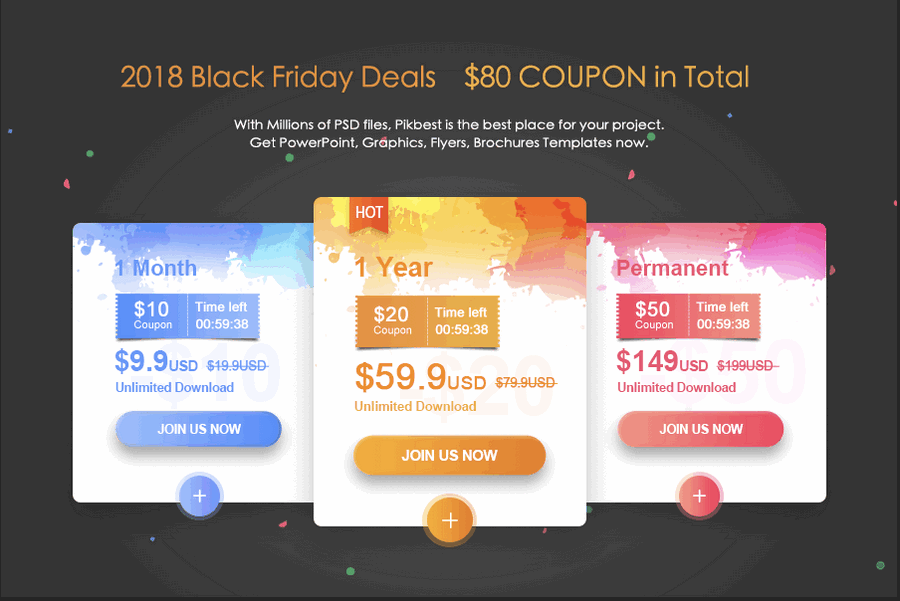 Pikbest is a creative design templates platform. We are trying our best to make graphic design easier than ever. Here you can find inspiration and download quality design works. Thousands of Posters, Invitations, Business cards, Brochures, illustration, PowerPoint Templates for creatives download.
Ready to use PSD files, PowerPoint templates
Well-selected products update daily
800,000+ Products to energize your Design
Discount: Sign Up for 7 Days Free VIP
Link: https://lovepik.com/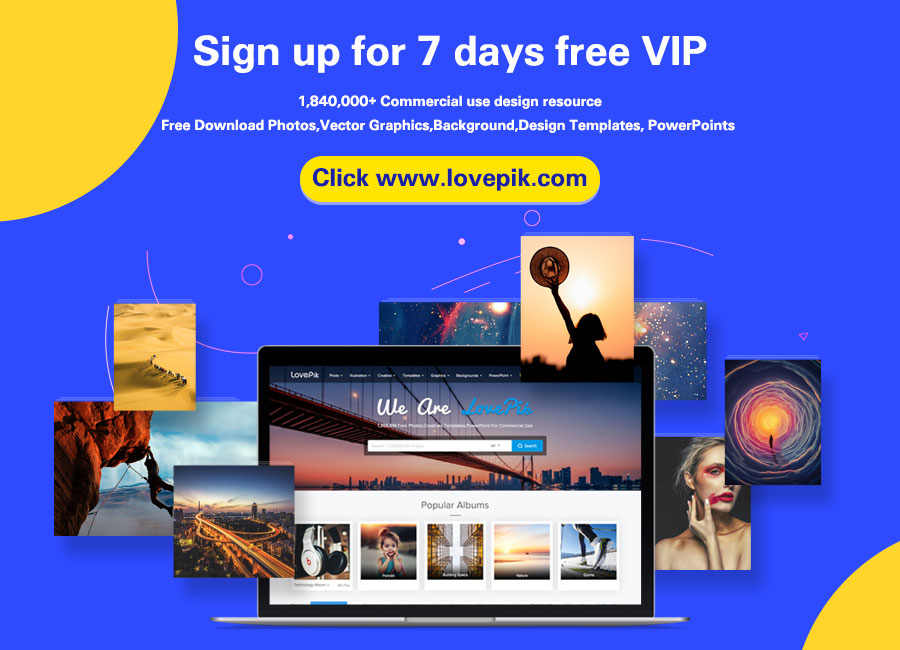 Lovepik is the world's leading commercial meager profit stock image library and design resource website, which meet the visual design requirements of individuals and enterprise. On our website, you can download stunning photos, illustrations, creatives, massive templates, even PowerPoints and more. Join us to start your design journey now!
More than 1.8 million images to get inspired and for

commercial

use
Popular photosand design resource updated daily
Fancy PowerPoint templates to lighten your work