We're lucky to be living in a time when excellent website templates are readily available online - and for free, no less. Without a doubt, our lives as web designers are easier because of this.
Photoshop is one of the most popular design tools for UX/UI designers. Web designers and developers are happy to share more PSD website templates.
In this article, Mockplus recommends 20 of the best free PSD website templates. You can use these high-quality Photoshop website templates to build all sorts of websites, including resumes, personal websites, portfolios, startups, hotels, blogs, medical, education, and restaurant sites.
Let's begin!
1. Piroll - A free HTML PSD website template for portfolio design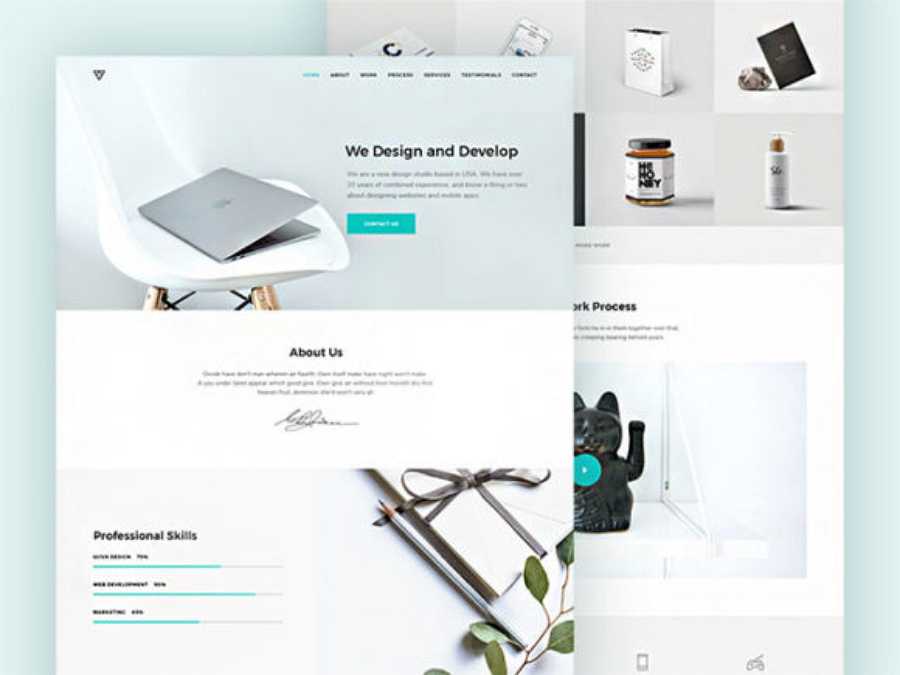 Piroll is a PSD design template for the agency or personal portfolio design with great flexibility. Offering great flexibility, the template is designed by New York-based UI designer Svetlana.
Features:
Minimal and modern look
5 PSD sample pages
Well-organised layers for creating an MVP
2. Cesis Creative Agency - FREE website PSD template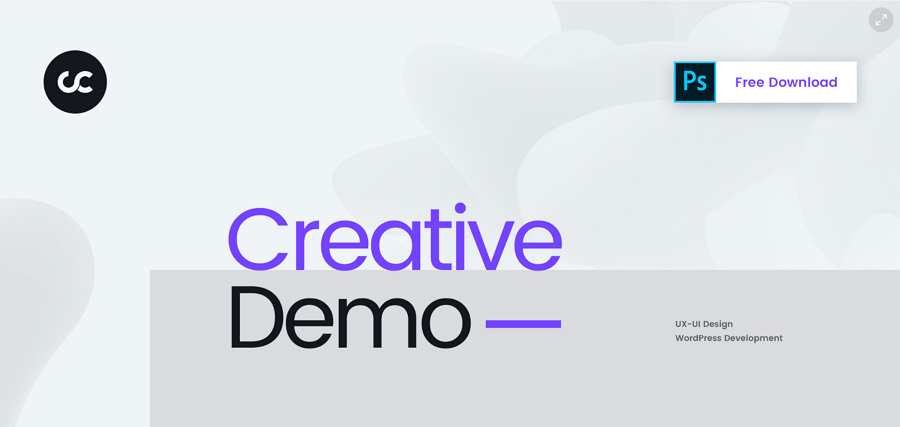 The Cesis Creative PSD template is made by Tranmautritam, who is the best selling PSD author of all time on ThemeForest. This is a free template for the website of creative agencies, designers, freelancers, bloggers, and artists. The pages included are: Homepage, About, Contact, Error 404, Full-screen Menu, Sign-up, Listing Blog, Single Blog, Portfolio, Single Portfolio, and Services.
Features:
Minimalist, elegant design
Creative and detailed layouts
Fresh color
11 preview image files
11 stunning pixel-perfect and detail-layered PSDs
3. MoGo - Free one-page PSD template for agencies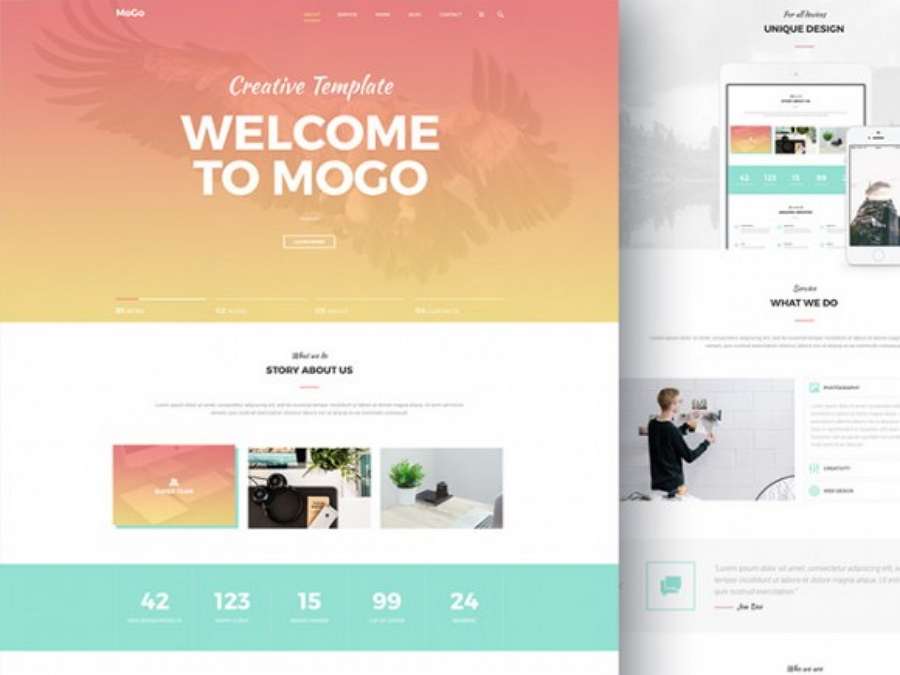 Mogo is a one-page website template built in Photoshop by Alexandr Karsakov and released exclusively on freebiesbug.com. It includes many useful components to help you quickly build a site.
Features:
Clean and modern design
Includes testimonial carousels
Includes portfolio thumbnails and other widgets
4. Avenue Fashion - Free PSD ecommerce template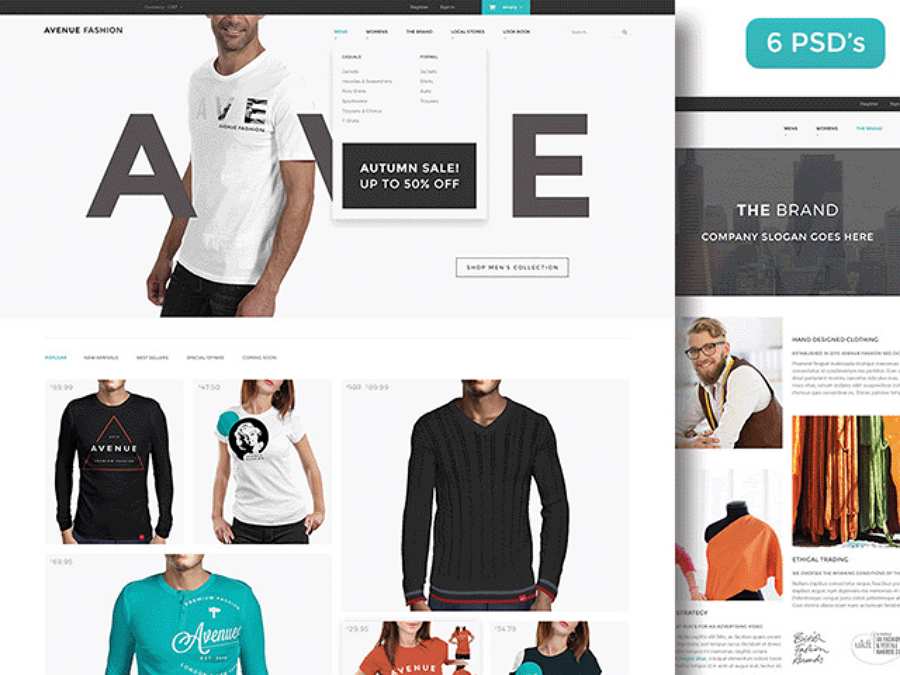 Avenue Fashion is a clean and modern ecommerce template designed with Photoshop and released by RobbyDesigns, a freelance web designer and UI designer based in Plymouth, UK. This template is perfect for building a minimalistic fashion store.
Features:
Includes 6 product pages
Fashionable design
5. Fun Weather - A free landing page template for your apps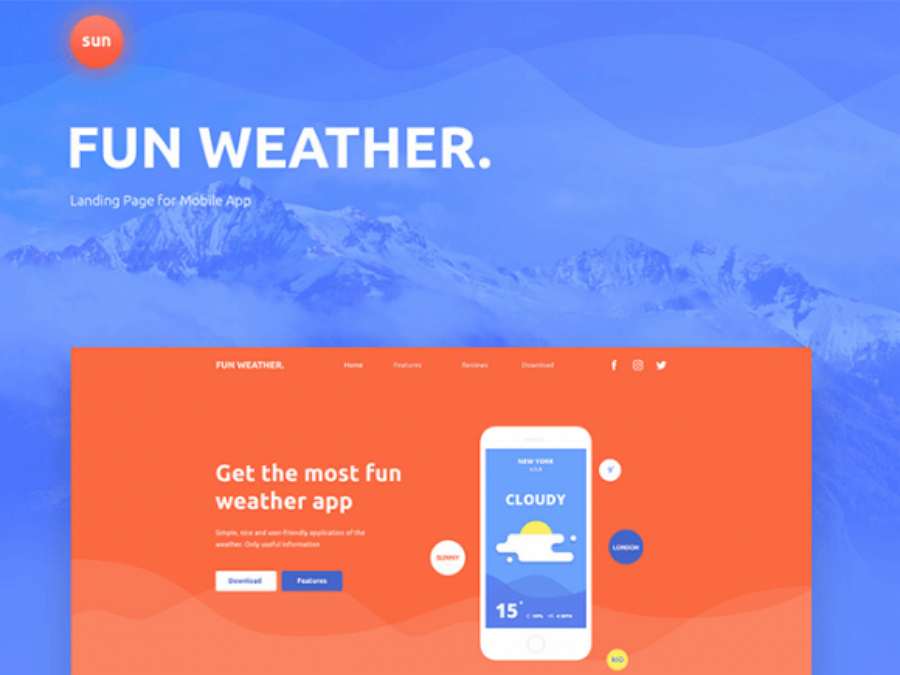 Fun Weather is a free landing page design template made with Photoshop. It is ideal for showcasing weather apps. This template is designed by young, talented Moscow-based designer Chanieva.
Features:
Easily readapt it for any kind of mobile app
Clean user interface
6. Maker Landing Template - Photoshop landing page template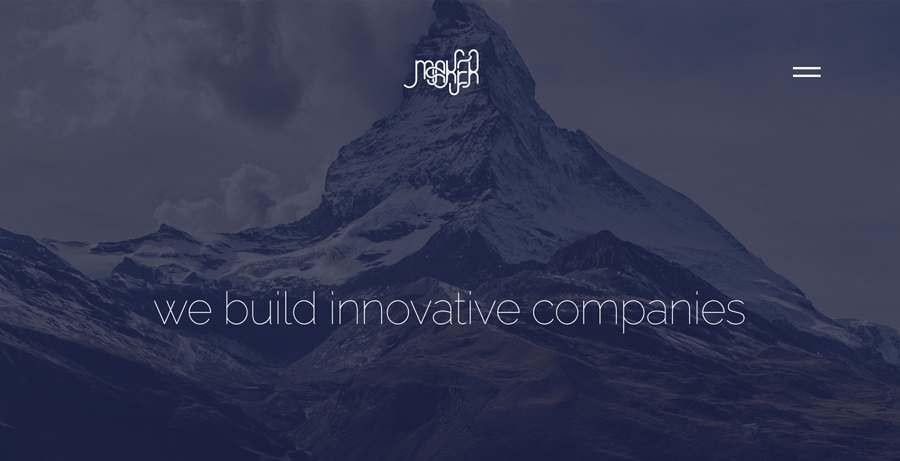 Another free Photoshop template for a landing page. If you need the HTML/CSS version, drop designer Ilyas Aliyev a line.
Features:
Raleway Free Google Font
Photoshop compatible
7. Surfing PSD Template - Freebie single page PSD Template

This is a free-to-use one-page template packed with fully customizable shapes. It has well-grouped layers based on 1170px Bootstrap Grid.
Features:
Single PSD file
Free fonts
Free CC0 images
Easy customization
Compatible with Photoshop
8. Shopy - Ecommerce PSD web templates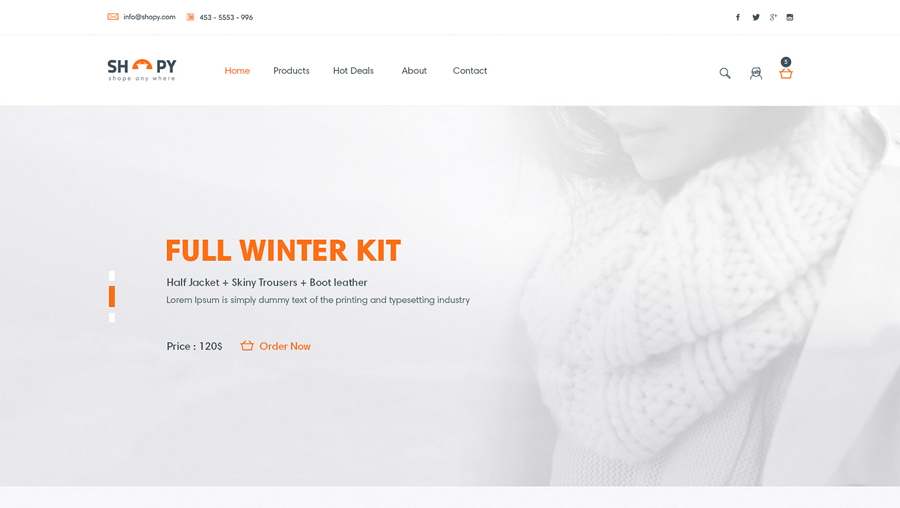 Shopy is a beautiful set of free ecommerce related web based PSD templates.
Features:
3 PSD templates
Products page
Home page
Product detail page
9. Food & Restaurant PSD Template -Tasty food-themed PSD template for the web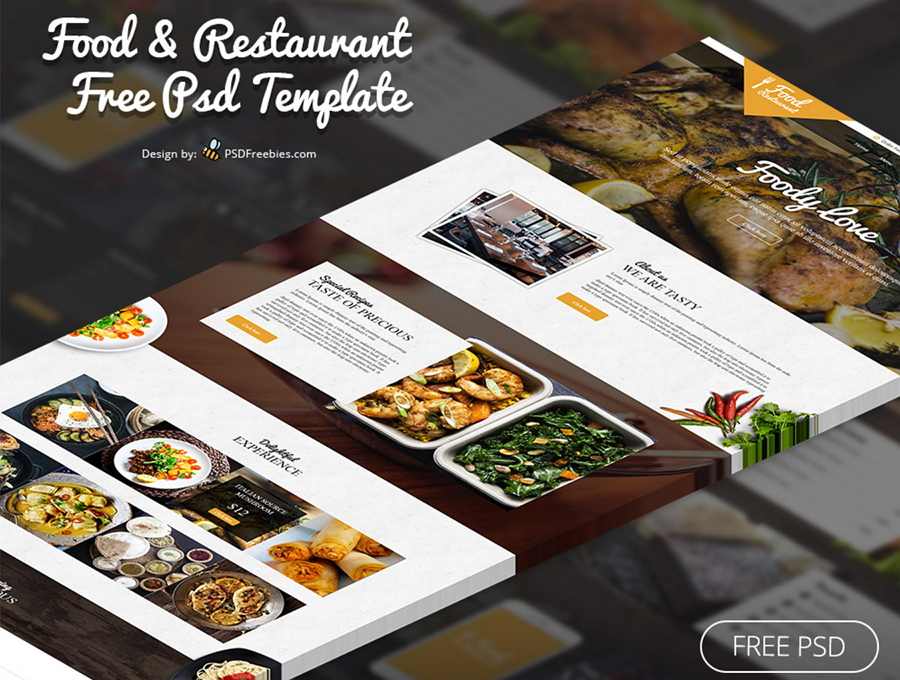 Created by PSDFreebies, this template for food and restaurant websites is vibrant and colorful, perfect for any project involving cafes or food-related businesses.
Features:
1 PSD
Easy to customize
Food themed
Web template
10. Oregano Free Website Template - Free website template for Photoshop, Sketch & Adobe XD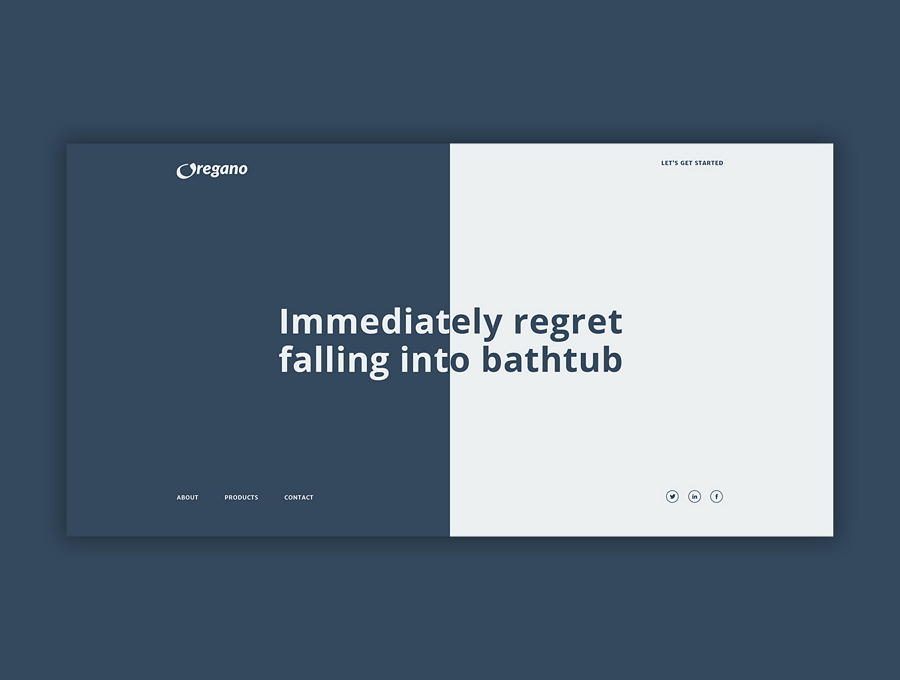 Oregano is a free website template you can use for your portfolio, agency or any other purpose. The pages have 4 categories: Contact, Product, About and Main Page.
Features:
Designed for web
Resolution 820x1600px
Compatible with Photoshop & Sketch
11. Free Portfolio PSD Template - Bootstrap PSD template for free download

This is the best minimalist Bootstrap website template to present your artworks or graphics. It features fully customizable shapes and well-grouped layers. It has free Google fonts and Unsplash images.
Features:
2 Pages Included
1170px Bootstrap Grid
Free CC0 images
Easy Customization
Fully Layered
Compatible with Photoshop
12. Space Exploration Web Template - Free Photoshop website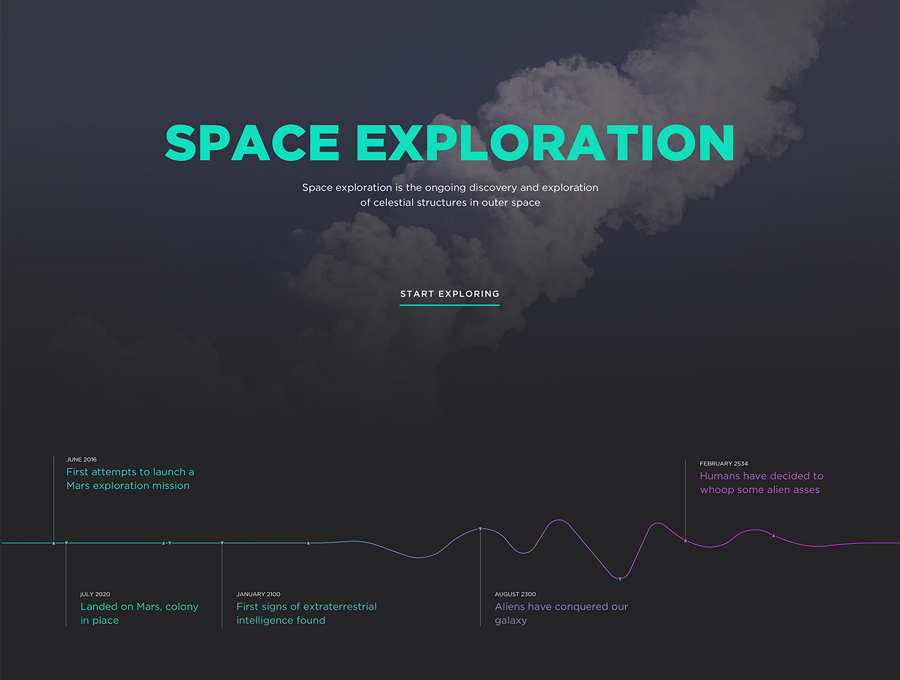 Space Exploration is a web template perfect for any revolutionary research, especially for exploring the cosmos. This template is designed by Ante Matijaca.
Features:
1 PSD file
Includes 4+ pages
13. Creatives Web Template - A creative PSD template perfect for digital agency websites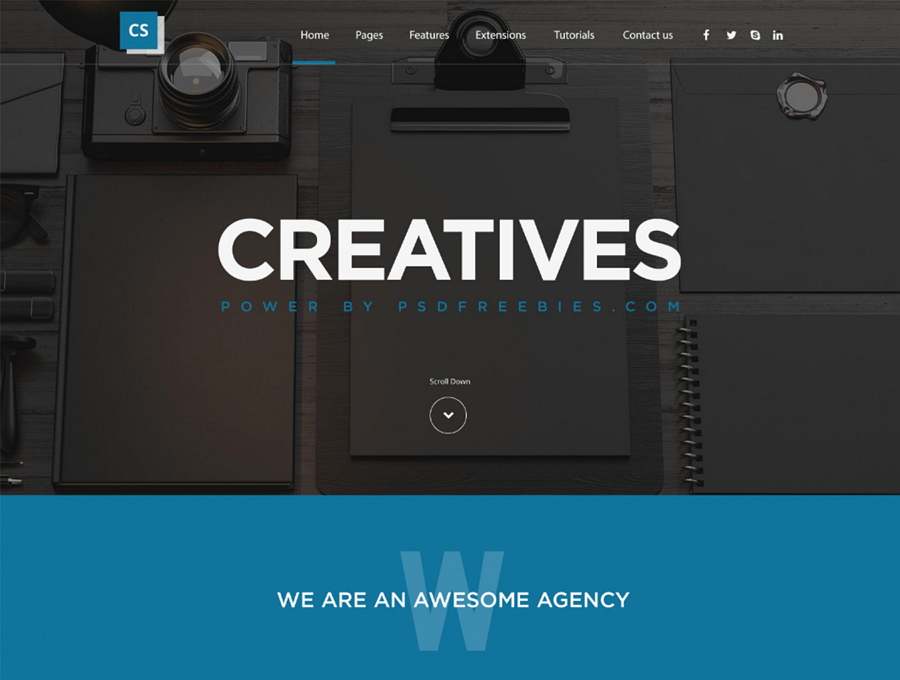 This is a free PSD file for creative digital agency website template. This awesome freebie can be used to create websites for creative agencies and showcase company portfolios.
Features:
Well named and organized layers
Easy to use
Fully customizable in PSD format
14. Bakery - Free responsive PSD website template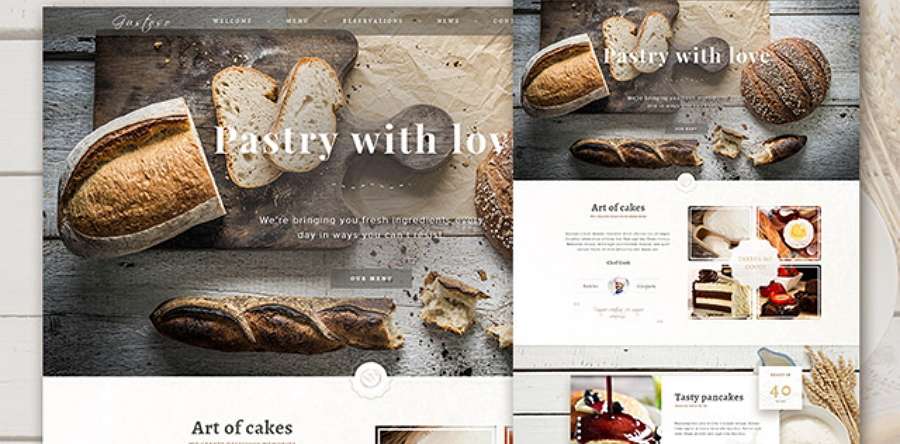 Bakery is a free PSD one-page website template for bakeries. The designer is Malte Westedt, a UI designer from Germany.
Features:
Vector and font icons
Fully responsive
15. Snow: Free PSD + HTML portfolio template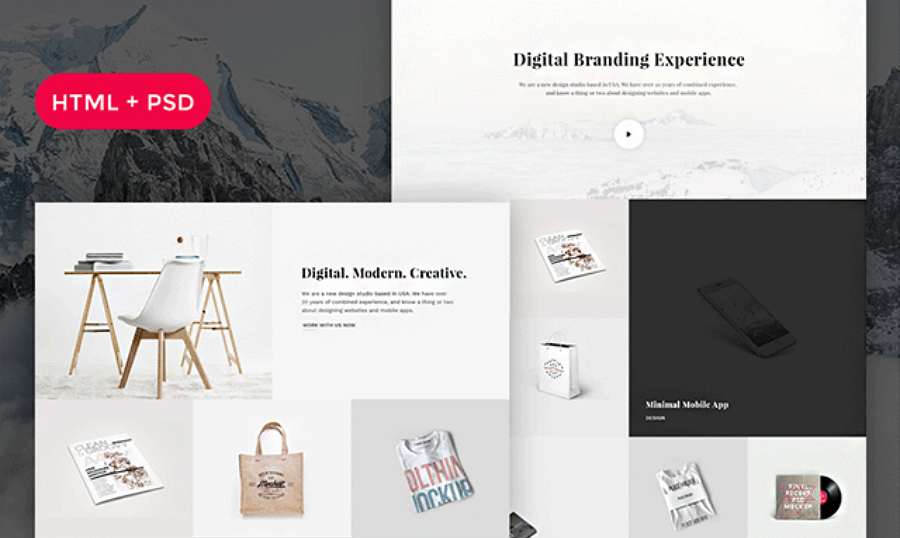 Snow is a free website template designed by Svetlana S. This is a template that is perfect for creating minimal and clean portfolios. It comes in both PSD and HTML and includes a front page, two portfolio pages and two blog pages.
Features:
Includes WordPress version
16. ONAIR2 - Radio station PSD website template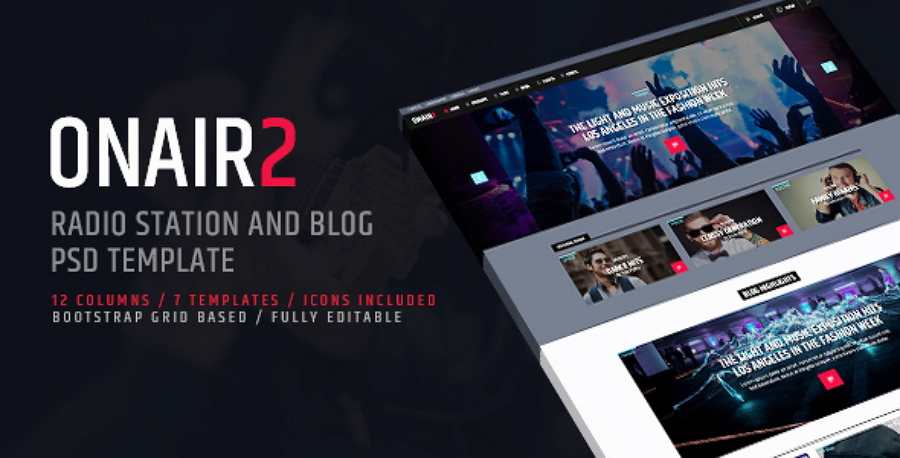 Onair2 is a free Photoshop template you can use to build a radio station website. It also includes a WordPress version and features a modern and minimal style. The files are created with Photoshop CS6 and compatible with Photoshop CC.
Features:
Solid and consistent design
5 PSD templates
Typography and color manual
17. Clemo: A free PSD template for companies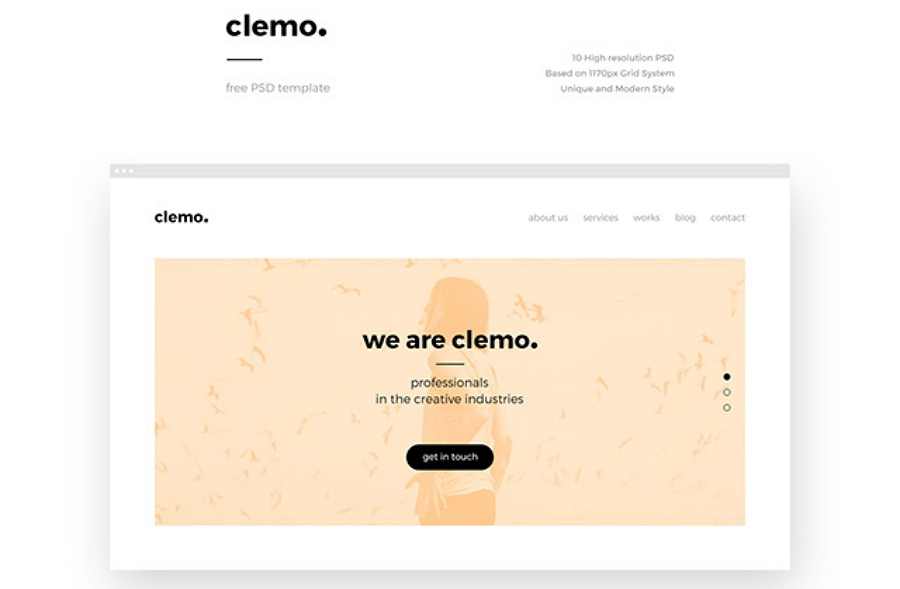 Clemo is a free Photoshop website template suitable for companies and agencies designed and released by Illia Nesterov. It includes 10 hi-res pages based on 1170px Bootstrap grids.
Features:
18. Minimo: A minimal blog template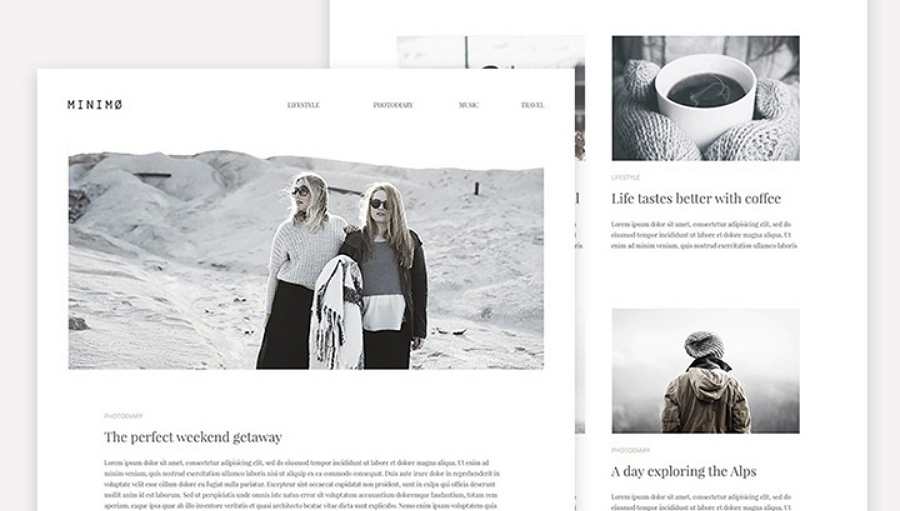 Minimo is a minimal yet elegant blog template designed by Chiara Canderan, a graphic designer based in Italy. It is a fully layered PSD file providing 3 different views: homepage, full width single post and with sidebar.
Features:
Organised layers
Easy to customise
19. Axit – PSD Landing page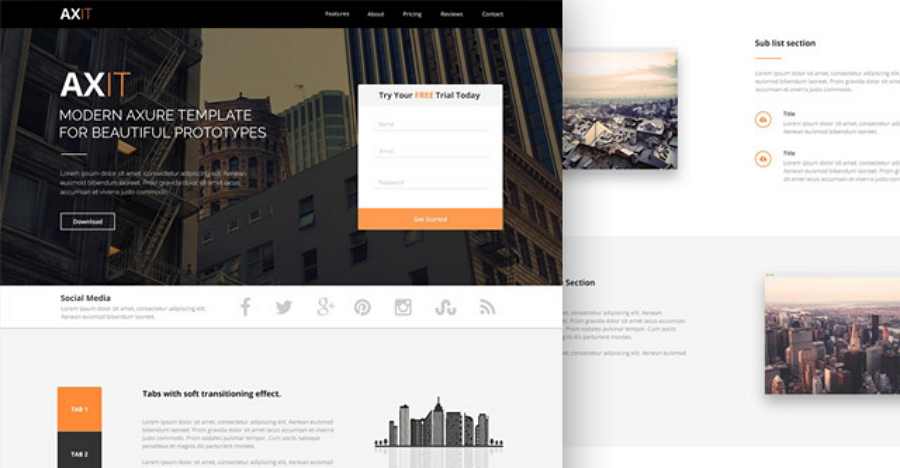 Axit is an exclusive free PSD landing page template. It features clean, modern design and well-organised layers and folders for easy customisation. In addition, Axit comes in interactive Axure prototype version.
Features:
20. Signature – Free landing PSD design template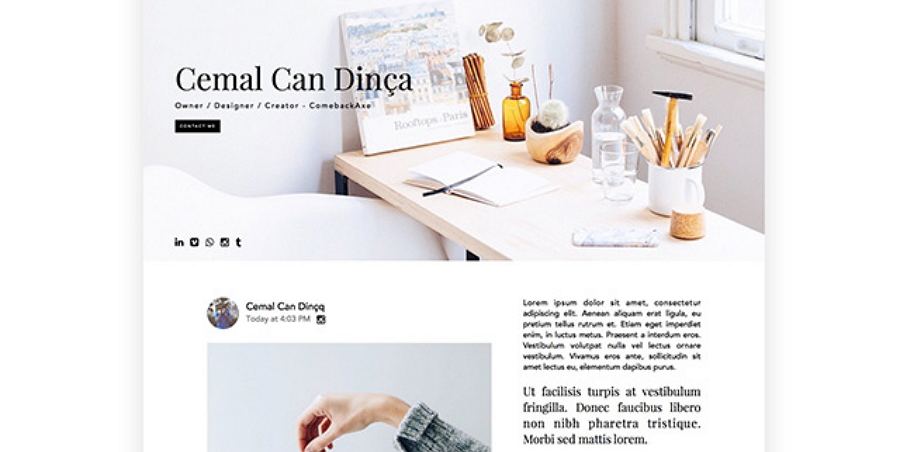 Signature is a free landing page template for Photoshop and Sketch. It provides tools that can create cover page websites from your social media accounts.
Features:
Compatible with Sketch and Photoshop
Websites you can get more PSD website templates
1. Freebiesbug
An awesome collection of free PSD design resources to get you started.
2. Behance
Designers from all around the world share free design resources here.
3. Themeforest
Includes 2,945 PSD website template PSD files and Photoshop templates.
4. UI8
Contains free Photoshop website templates.
5. Themewagon

Valuable website templates provider.
Summary
This concludes our list of the 20 best free Photoshop website templates in 2019. Whatever PSD template you need, you'll likely find above. Download away!