Good startup website design will attract more users and conversions. Excellent startups will pay a high attention to design with a meticulous choice of each element. Here we list 10 successful small business website design that will inspire you. Let's checkout what great designs they have to offer for us!
1. Hotel Tonight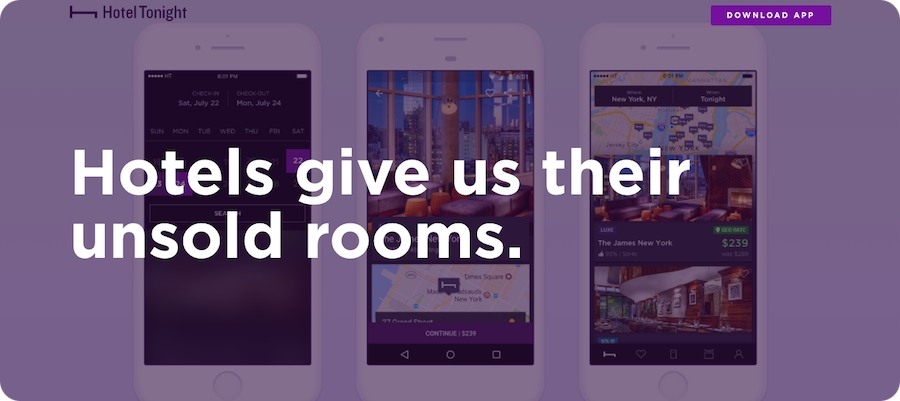 Hotel Tonight is a tool for booking the hotel room for living on the day. The unique product landing page design makes the page a special style of independent web developers. The layout and processing of these pictures present a very clear thinking. The global parallax scrolling of the page showing a quite distinctive layout.
2. Cruise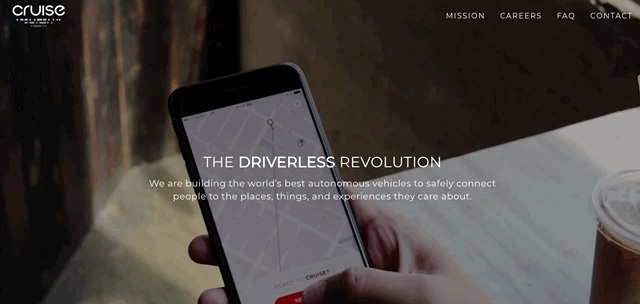 Cruise built their own highway autopilot system to help users drive the car. The system incorporates a set of sensors and advanced machine vision technology that allows the user's vehicle to be safely distanced from other vehicles while driving. This technology currently only available in California. The popular full-screen video used on this site that caters to the design trend, allowing users to intuitively feel the product features at the first glance.
3. Blockscore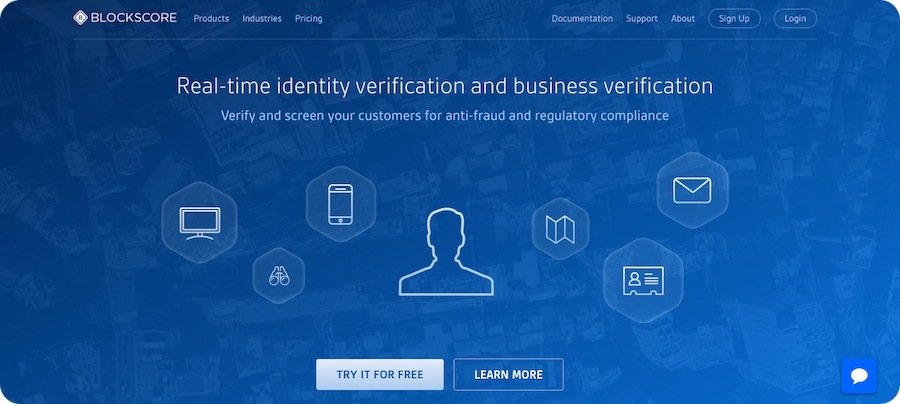 BlockScore is an authentication service website that addresses identity theft. The textured design style of the site presented by the city's bird's eye view with white text and icons.
4. Exposure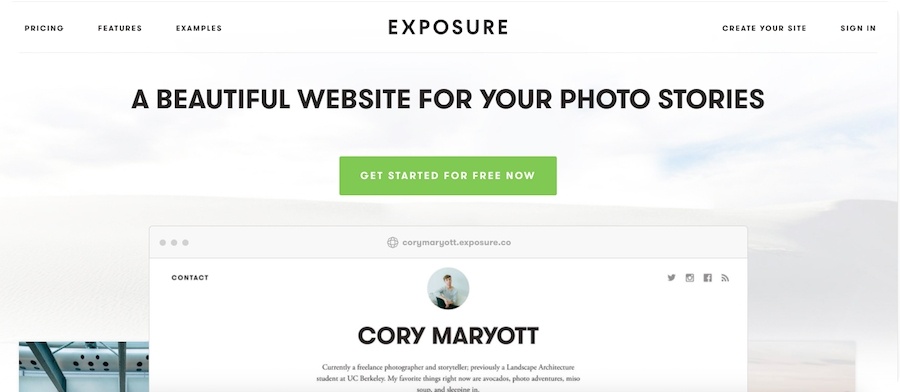 If you like to tell stories by video, you can not miss Exposure. Unlike traditional photo hosting and display platforms, Exposure has the advantage of presenting the full storytelling with images, as well as the ultimate high-quality reading experience. The page is refreshing with a strong sense of breathability, and the middle CTA button clearly summons the user: Come and get started writing your wonderful journey right now!
5. Flowmail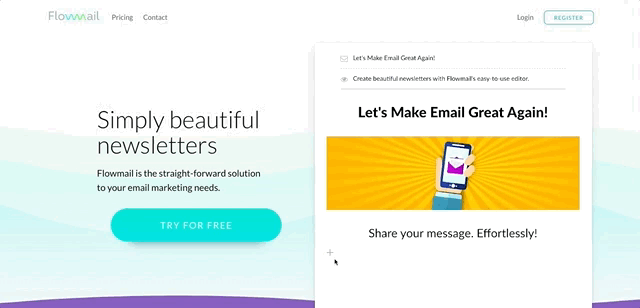 Flowmail is a website for mail newsgroups with a very beautiful landing page. A small animation on the right shows clearly how can the tool be simple, beautiful and fast to design your own subscription email. The content of the animation echoes the introduction of the product and naturally appeared CTA at the end with a very meticulous and ingenious.
6. Virb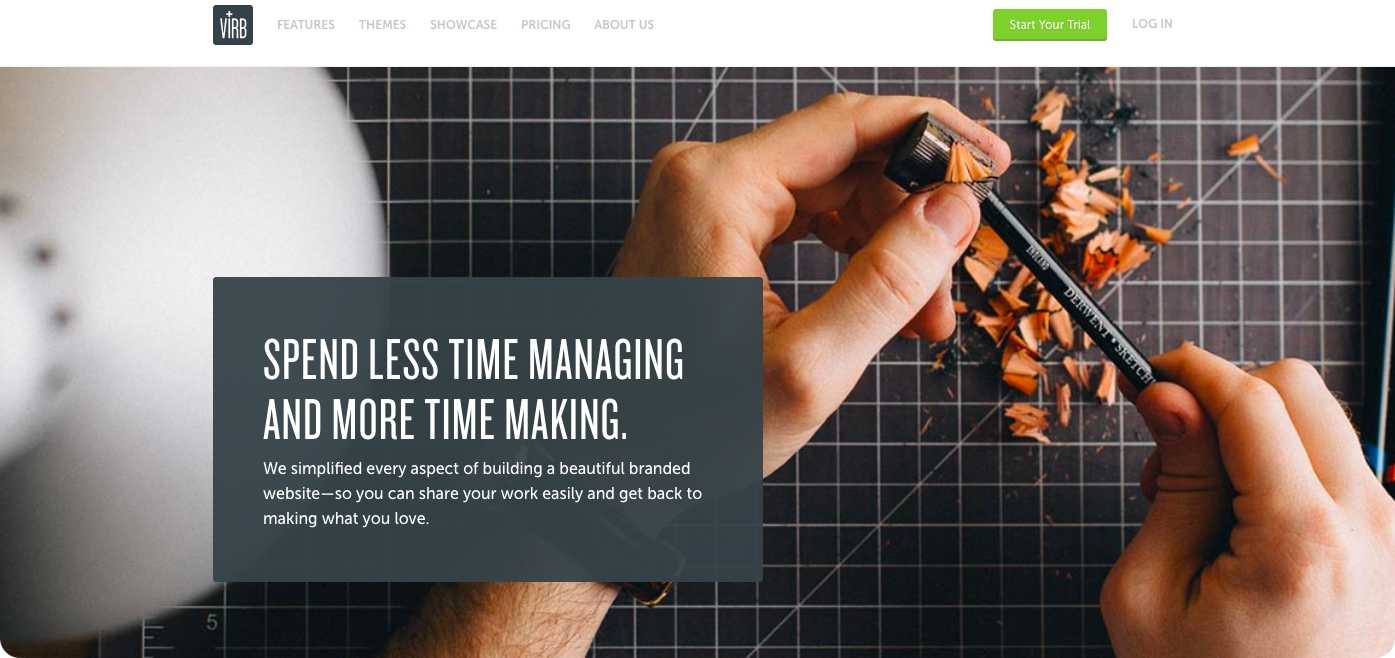 Virb is a creative platform that has an elegant and stylish design, while also allowing users to be inherently motivated when registering for service. If you want to know how to make full use of pictures and photography, this site will let you see the dawn.
7. Fan TV
Fan TV is a playback device that combines live TV, video on demand and streaming services. It has now been transformed into an online video site similar to Netfilx, highlighting the search box with grayscale movie posters to provide an immersive visual experience.
8. Nobly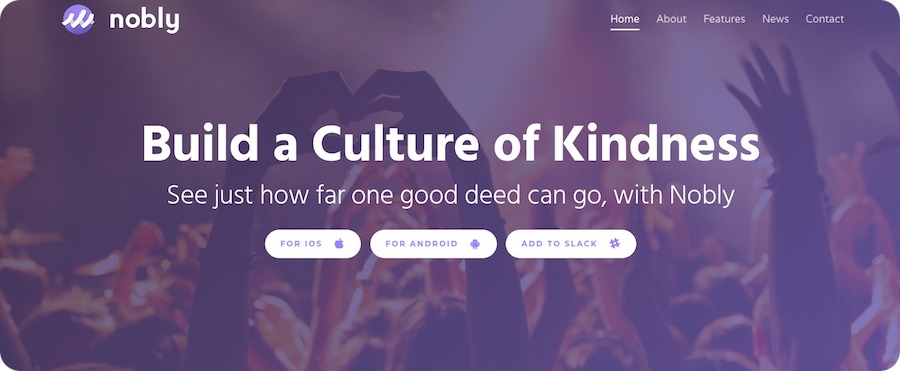 Nobly is a social app where you can contact everyone who wants to do something good for the world. After opening the site, you will see eye-catching homepage image, bold color, and full of symbolic embellishment. The site uses a popular simple one-page scroll design.
9. Wake.io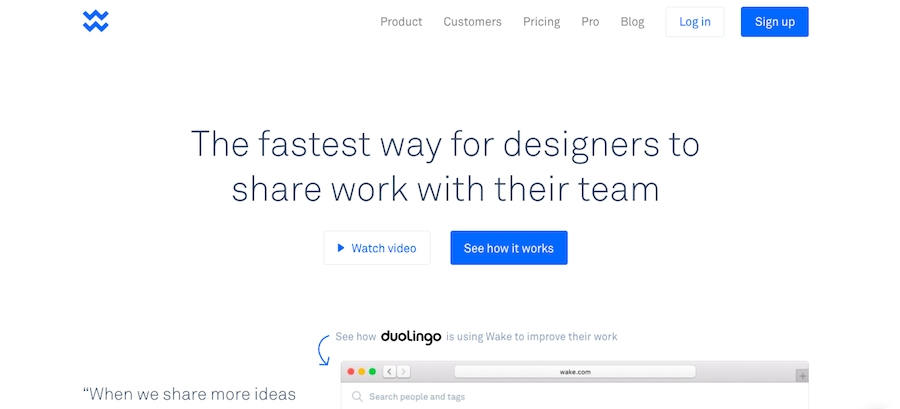 Wake is a classic example of minimalist design sites. All the information on this page is useful but not redundant. Its simple navigation with a clear CTA make users quickly grasp the point.
10. Dropmark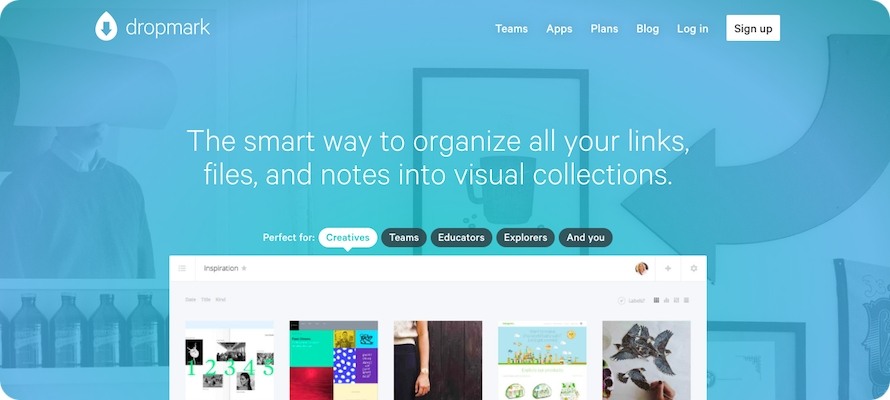 Dropmark is a one-stop tool for managing links, documents, and notes. It enables online collaborative display, editing and annotation of public. Which looks visually concise, and accurate delivery of information.
Each product and service has its own unique form of presentation on the web, but we can also generalize some of these great web design to see how your own startup site can be built better.
1. Keep information outstanding
Refined, clear information is very important for startup websites. So in design, everything should be done around the message.
Be simple, not complicated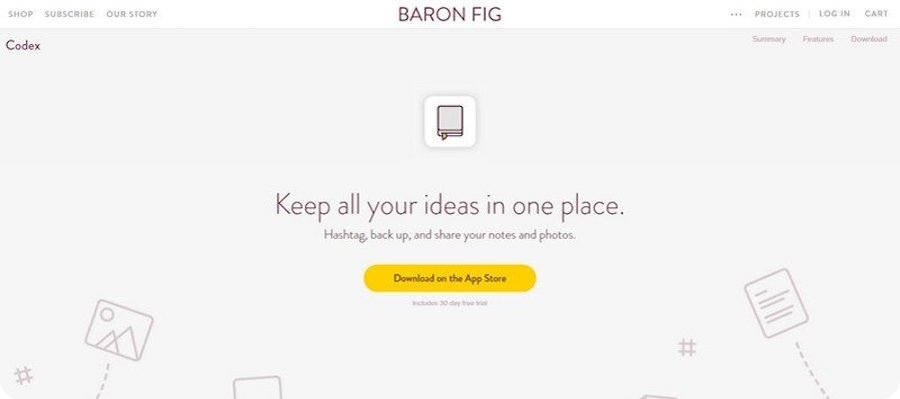 For startups, if you do not have enough budget in your website design, it's better to simple than complicated. It's always safe to design a title with the big font on the white background.
Whether the navigation is fixed at the top of the page or pop-up by scrolling, whenever the user needs, the navigation should be clearly located and classified.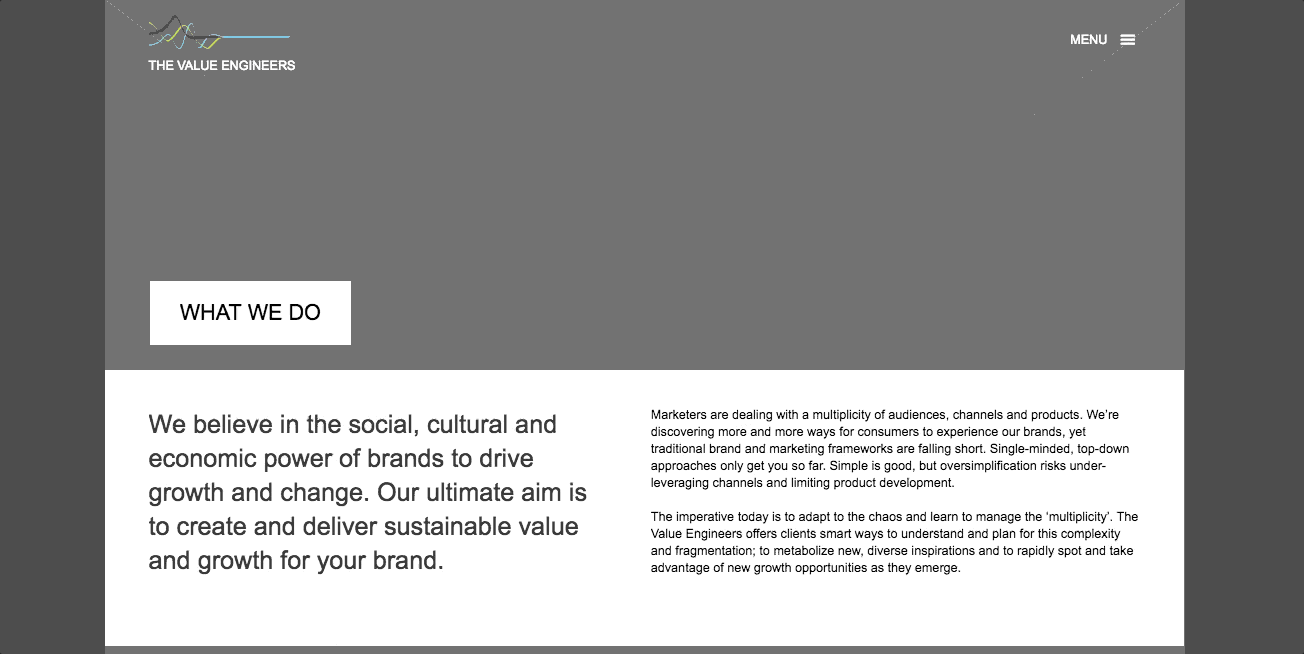 Contrast color, highlight CTA.
CTA (call to action) helps guide users to product in-depth, enabling conversions. The CTA's design needs to be consistent with the overall color mix of the site. The sharp contrast of the website's background color will provide users with a clear behavioral direction.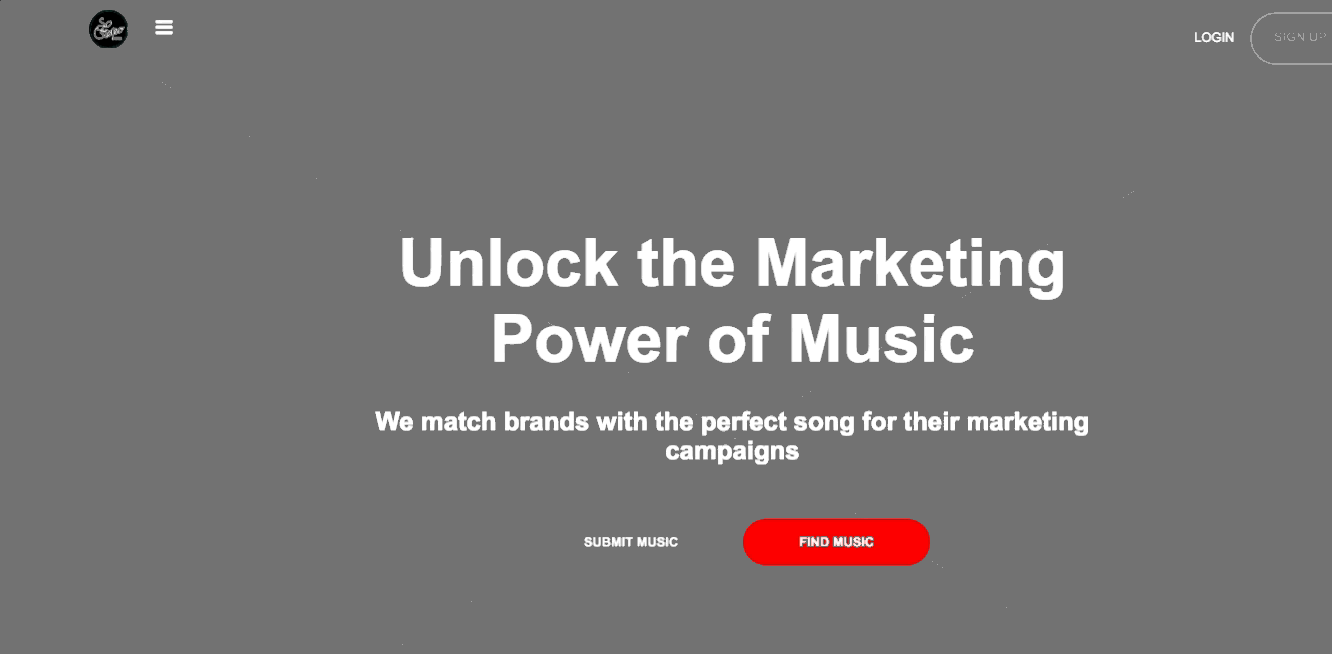 2. Prepare adaptive content
The importance of adaptive layout is obviously with the prevalence of mobile Internet. It's essentially to solve a variety of browser resolution and display effects of different mobile devices. Especially startups in the field of technology need to ensure that their web pages have outstanding performance on every device. In addition, on the small screen, you can hide some specific content on the purpose to pay attention to the CTA to improve conversion.
3. Prototype design in advance
Startups are often faced with the capital shortage, manpower shortage and time constraints and other conditions. If the development of the site can not well planned in advance, the result will be disastrous. When you are ready to invest in the prototype site, the best choice is a highly efficient, practical and cost-effective prototype tool. Through the horizontal comparison on the market, currently, Mockplus is one of best free small business website design tools. It mainly has following advantages: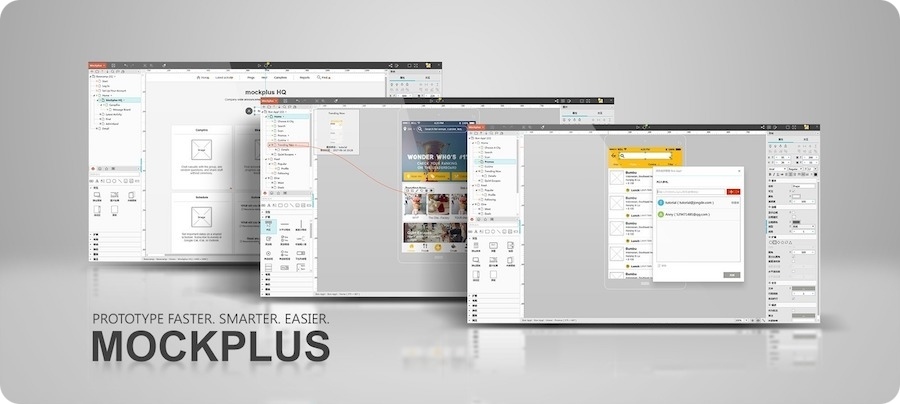 (1) Mind Map and UI Flow design mode can quickly layout your conceptual design and page structure, very clear and simple.
(2) Team collaboration, online reviewing and page division make your team communication easily completed anywhere and anytime.
(3) Ample website prototype templates help you get started without burden.
(4) The price is very friendly for startups, annual billing for $199, unlimited perpetual license for $399.
Summary
It's not easy to run a startup, while the startup website design should be one of the most important parts of the company's growth. A good startup website design should show the unique products and services for customers and investors. In the fierce competition, carefully polished products and services can successfully land, and finally come to the fore and get the favor of the market.