With the rapid development of the internet, Web designers and web developers have become quite popular in recent years. With popularity, however, comes competition, begging the question, how does one improve their web design and development skills in order to remain competitive?
Web designers vs. web developers, obviously, they have clear boundaries and divisions of labor in their professional roles. With the development of technology and changes in product design, the skills of web designers are no longer limited to design, but encroach on becoming "full stack designers".
How does one become a web designer? What skills do web designers need? How does one go about maximizing their salary in this field? You can get answers to all these questions in this article. Mockplus has summed up a web designer skills list for 2018 for your reference. We hope it will help you to in your quest of becoming an excellent, well-paid web designer.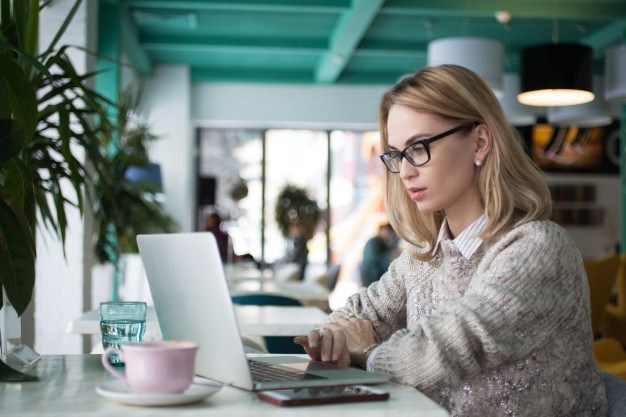 Before looking into the web designer skills list, let's clarify what a web designer does in a company, and what kind of skills are required. Below is a web designer job description template:
Web designer job description from Workable
This Web Designer job description template is optimized for posting on online job boards or careers pages. It is easy to customize for your company and specific designer or developer duties and responsibilities. Post Now on Job Boards
Web Designer Responsibilities
Include:
Executing all visual design stages from concept to final hand-off to engineering
Conceptualizing original website design ideas that bring simplicity and user friendliness to complex roadblocks
Job brief
Weare looking for a talented Web Designer to create amazing user experiences. The ideal candidate should have an eye for clean and artful web design. They should also have superior user interface design skills.
The successful candidate will be able to translate high-level requirements into interaction flows and artifacts. They will be able to transform them into beautiful, intuitive, and functional designs.
Responsibilities
Execute all visual design stages from concept to final hand-off to engineering
Conceptualize original website design ideas that bring simplicity and user friendliness to complex roadblocks
Create wireframes, storyboards, user flows, process flows and site maps to communicate interaction and design ideas
Present and defend designs and key deliverables to peers and executive level stakeholders
Establish and promote design guidelines, best practices, and standards
Requirements
Proven work experience as a web designer
Demonstrable graphic design skills with a strong portfolio
Solid experience in creating wireframes, storyboards, user flows, process flows, and sitemap
Proficiency in Photoshop, Illustrator or other visual design and wire-framing tools
Proficiency in HTML, CSS, and JavaScript for rapid prototyping
Experience working in an Agile/Scrum development process
Excellent visual design skills with sensitivity to user-system interaction
Ability to solve problems creatively and effectively
Up-to-date with the latest Web trends, techniques, and technologies
BS/MS in Human-Computer Interaction, Interaction Design or aVisual Arts subject
Through the description of the required skills in the job template above, we can get a general idea of what a web designer does. It provides lots of information about what skills are needed, which design tools one should master, and which technical skills are required.
For a better understanding and to help guide new Web designers, Mockplus has divided Web designer skills into three categories: professional skills, technical skills, and soft skills.
Web Designer's Professional Skills
Then from the aspect of professional skills, the necessary proficiencies of web designers are as follows:
Craftsmen always have a set of tools. As the job descriptions listed above, a web designer must use several essential design software applications. Although it is now possible to design websites in a web browser, tools such as Photoshop, Sketch, and Mockplus are very useful tools for image processing, icon design, and prototyping. Using the right tools at the right stage will make your work more effective.
PS (Photoshop): powerful image processing for graphic and web design.
Adobe Illustrator: referred to as "AI", is a very good vector graphics processing tool, mainly used for font design, graphic design, product packaging design, book /magazine layout, and illustration design.
Adobe After Effects: referred to as "AE", is a graphic video processing software introduced by Adobe. In a nutshell, it is a dynamic version of PS, which is very powerful with a complicated operation.
Mockplus: a powerful interactive prototyping/wireframing tool, free for download.

2. Design Sense
Having a good sense of design is very important for web designers. Web design is more than just making a good-looking website. You must have an understanding of design elements such as typeset, images, and basic design principles such as layout principles, form design principles and more.
3. UX Design
UX stands for user experience, or how people feel when they use the site. To provide a good UX, you need to research your users to help create user personas (18 Free Excellent User Persona Templates for inspiration) and use sitemaps to lay out pages and content. This helps you understand the user's path during actual site visits. Through repeated testing, a website's design can be improved, ameliorating user experience, and thus increasing user conversions.
4. Responsive Design
With the growth of smartphones, tablets and other mobile devices, more and more people use small screens to view and read web page information. As a web designer, you should understand the principles of responsive web design to keep your web pages readable on small screens. (12 best responsive web design tutorials to get you started!)
5. Graphic Design
Web design is different from graphic design. If you are a web designer with graphic design skills, this will enhance your marketability.
6. Adobe Animate
Animation can make a dull web page dynamic. An appropriate animation will make your website more attractive. Especially for name-brand clothing, cars, film, and television websites, an animation is particularly important. Visual impact will help with brands identity and recognition.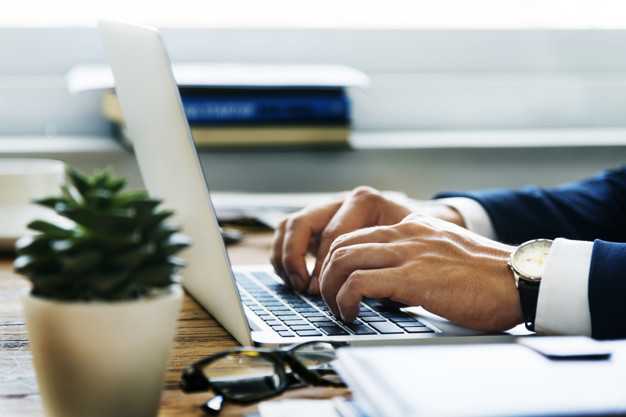 Web Designer's Technical Skills
With the rapid development of web development technology, the requirements for web designers are getting higher and higher. In addition to being proficient in professional skills, understanding the necessary web development language will have a longer-term benefit for you.
1. HTML
Some people might not think Web designers should master HTML, however, whether you are a developer or not, you should know basic HTML/CSS. This will help you to more easily read, edit and solve problems. However, depending on your actual work as a designer/developer, the level and scope you need to know may be even broader. In any case, you should be aware of how styles and colors are controlled and adjusted by code. These skills are extremely useful in the long run.
2. CSS
CSS and HTML are partners in website development and are the basic building blocks of web page structure and style. HTML determines the structure of the site, and CSS handles the visual appearance. For example, CSS lets you adjust colors, change fonts, or add stunning backgrounds.
3. JavaScript
With the ability to write design code in HTML and CSS, you can help render yourself more competitive by learning to program in JavaScript. As a web designer you know JavaScript, that may help you solve big problems in actual work. In addition, according to a survey by StackOverflow, JS is the most popular programming language for full stack developers.
4. Web Server Management
Most web designers think they can ignore the server, but the web server and downtime issues are inevitable. You don't need to be a back-end expert, but understanding how a web server and its basic features work will help you solve problems faster.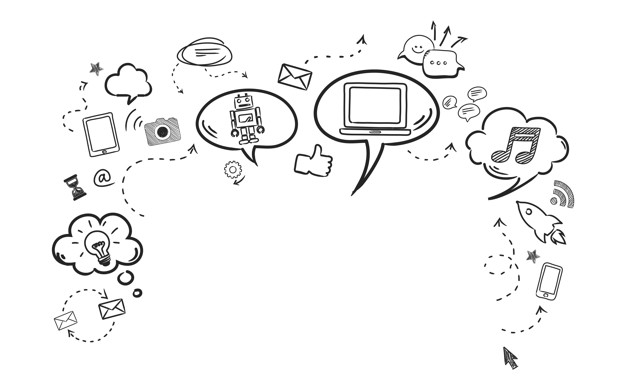 Web Designer's Soft Skills
Now that we've discussed professional and technical skills, we should look at adding some soft skills to help keep our web design work more organized.
1.Time management
Whether you are a freelancer or work for a company, time management skills are important. The rapid updating of project iterations means that the design must also be updated from time to time. Good web designers need to manage their schedules and follow up on project needs.
2. Project Management
Project management is a key job skill in almost every industry, and web design is no exception. Good project management skills not only benefit the project but also benefit your career.
3. SEO
SEO (Search Engine Optimization) is useful for anyone building a website. Web designers and web developers should at least understand the basics of SEO, and that will be a plus for your work.
Many factors can affect the ranking of a website in a search engine, from the content of the site to its inbound links to its download speed, performance, and its mobile-friendliness. All of these are factors that web designers should pay attention to when designing and can easily check with website crawler tool. Once you know SEO, you can use these factors to make the site more attractive to search engines, thus making it easier to find for customers.
4. Customer Service
Although customer service is not a technical skill, providing excellent customer service is a requirement in order for a good web designer to win customers and achieve better results. Even the best web designers/developers may fail.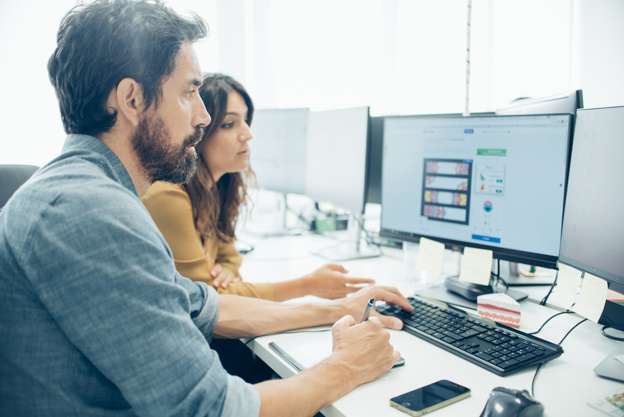 Summary:
This list concludes the top 14 web design skills you must have in 2018. As you can see, there is no mystery to becoming a web designer. These skills form the foundation for the knowledge required. Keep learning and improving your Web designer skills, that's the only secret to becoming a good web designer.