Hello, everyone! Welcome to Mockplus Community! We hope you'll have an excellent time here!
We've created this community especially for Mockplus users at different levels to ask questions, give feedback, gain inspiration, as well as share design experience and the latest news of Mockplus. We are trying to offer the best support and hope all of you will join us. Together we can build a great environment!
Tips to get support in Mockplus community
First, Search through our existing resources
We have a great number of tutorials and posts that may relate to what you are looking for. So before posting, you can totally check out our tutorials or search through in community directly.
Didn't find what you want? Create a new post
To create a new post, you will need a Mockplus account to log in at first. If you don't have a Mockplus account yet, register now. Then, follow this guide to create a quick post:
Step1. Start a new topic

Or choose a product, type your title and click "Continue"

Step2. Write your topic in details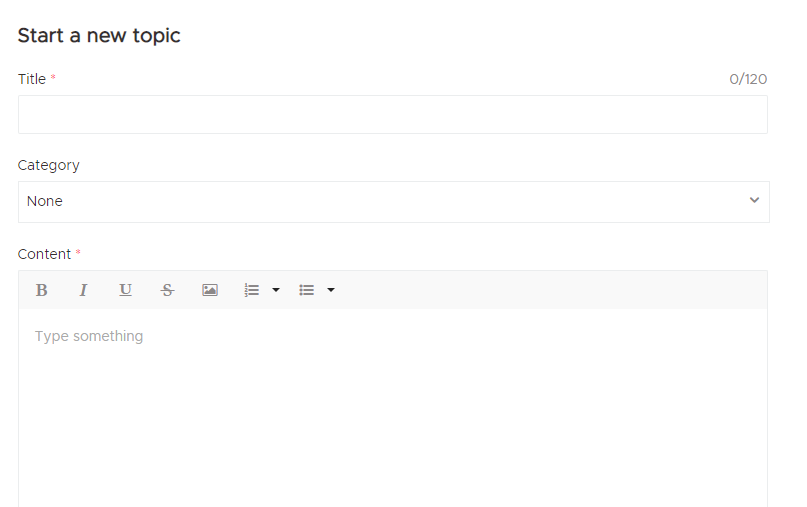 Please note:
Choose a category to help us troubleshoot your problems.

Attach the related preview links, screenshoots and other project files.

Describe your problems in details.
Step3. Submit your topic
Click "Submit" to publish your topic.
Get a reply as soon as possible
Once submitted successfully, we will review your post within one day, process the problem and notify you the result as soon as possible. As with some complex bugs that may need some time to fix, our moderators will get back to you soon and keep you updated. Of course, if your problem is urgent, please let us know by contacting support@jongde.com.
Please read the rules below before posting
To ensure the best possible environment for all members, please follow the basic community rules like below:
Write politely and respectfully
This community is created to help Mockplus users to solve problems and share designs. So, please write your posts politely, kindly and respectfully.
Don't post "offensive" or "sensitive" subjects
Do not discuss politics, religion, sex, or other sensitive subjects. All defamatory, abusive, profane, threatening, offensive, or illegal materials are strictly prohibited. Any posts on similar topics will be removed immediately.
Advertisements are not allowed and will cause you to be removed. Do not spam several topics with the same message.
Thanks for your support!
Have fun!
Mockplus Team