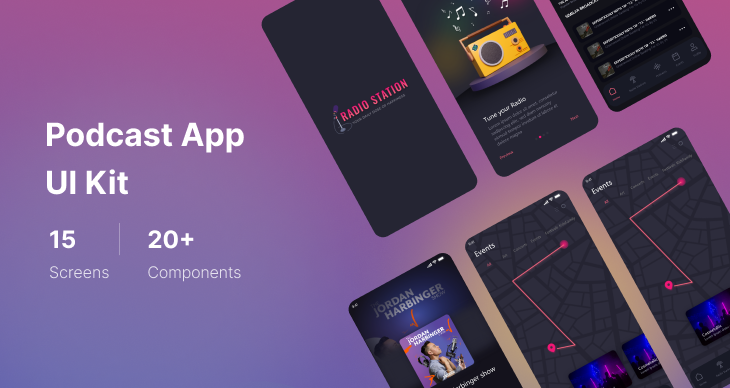 The Podcast is a free app UI kit that you can use to create your own podcast, radio, and music player app within just minutes. It comes with a dark color theme and super clean interfaces, packing a total of 15 pages, such as:
- Login and signup page
- Home page
- Popular stations
- Radio genre
- Broadcast play
- Event map
- And more
This app UI kit is also modern and minimal, and also easy to customize with fully organized layers that allow you to replace the colors, background, texts, and images, giving you the flexibility to create your own unique app. Best of all, it's free to download and use, so don't hesitate to give it a try and bring your ideas to life in the quickest way.