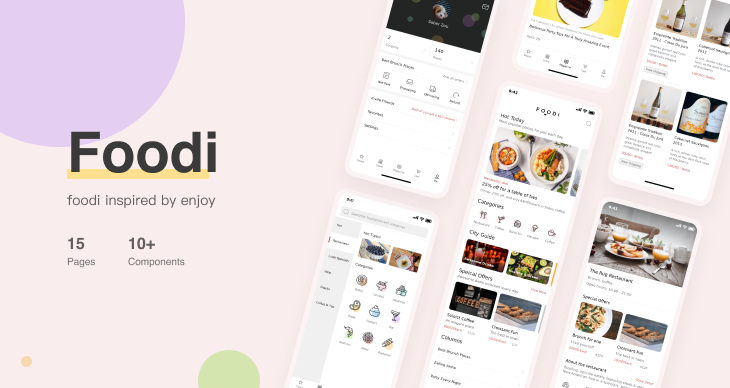 This app UI kit is inspired by a popular food app called "Foodi", which helps users find the food they love with ease. It offers a complete set of interactive components, controls and pages to help you create your own food or food delivery app in the shortest time.
It brings 15 pages and many commonly-used UI patterns like card designs, sidebars, dropdown menus, search bars, shopping carts and more. The interaction settings also give useful clues about how to design user journeys for your project.
Let's free try it now!