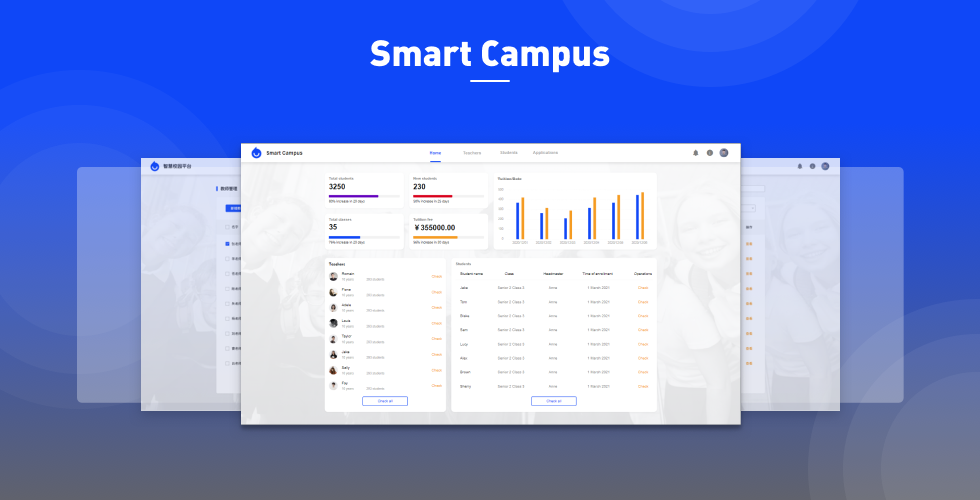 Smart campus is a smart digital management platform that helps users manage and monitor teaching, learning and living on campus with ease. It allows users to import the information both of the teachers and students, monitor their teaching and learning, and visualize all relevant data with charts.
This prototype template packs 12 pages to present the main user flows of the Smart Campus web app, such as the attendance details, class schedule, issue a notice and other pages. We've also reproduced most of the interactions, animations and transitions of the Smart Campus web app in this template.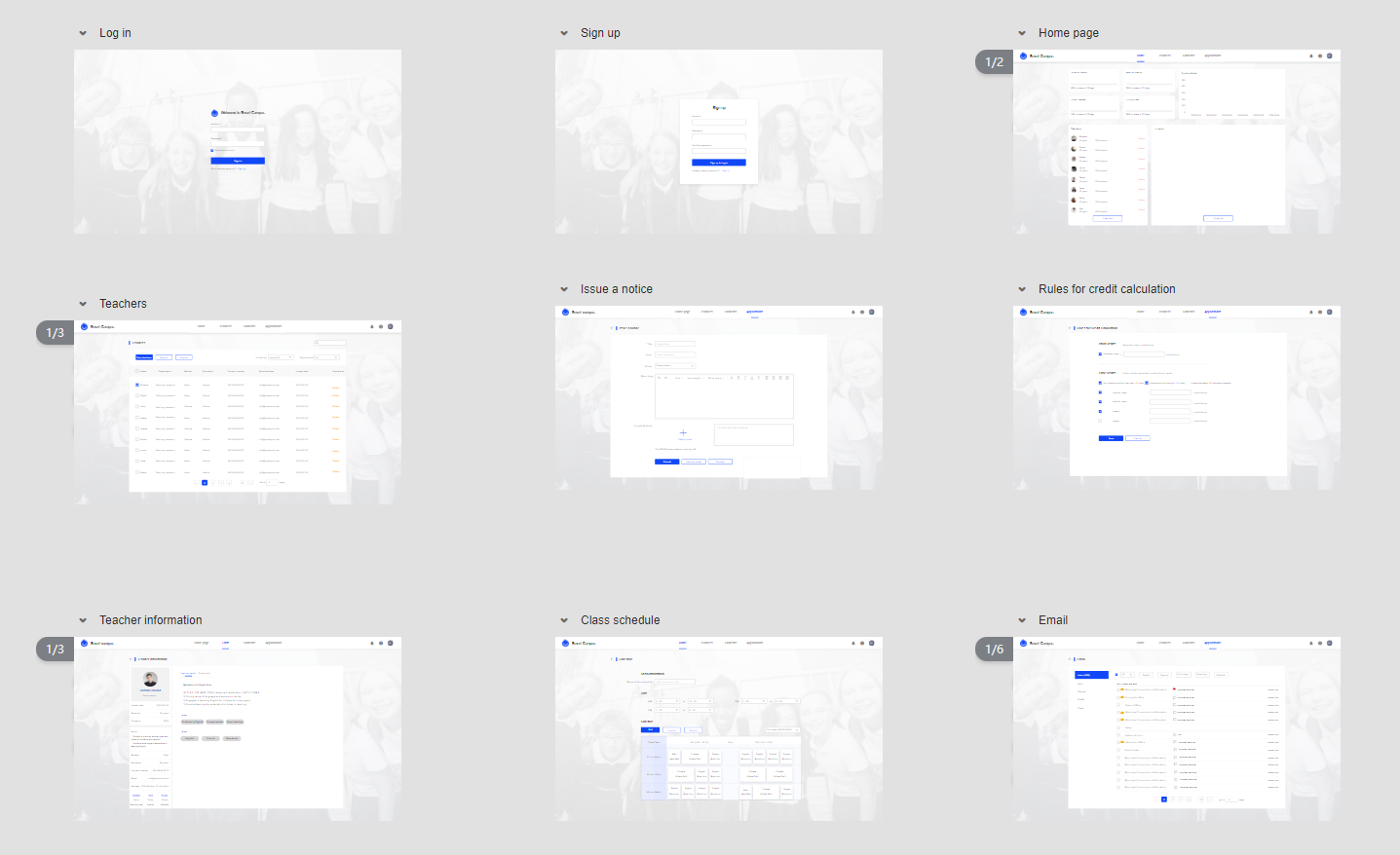 In addition, as a tempalte made by our online prototyping tool Mockplus RP, all relevant design specs are automatically generated when working with other designers and developers. Your team members can easily view design details from anywhere over a link, leave their comments and even @ mention someone in the comments.