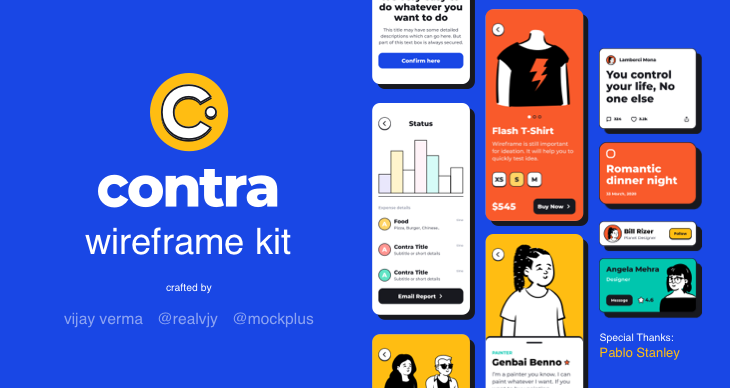 Introducing Contra, a Free starter wireframe kit, featuring hand-drawn illustrations by Pablo Stanley. The Kit is perfect for quick design and prototyping your idea. It comes with 30 + screens, including:
Screens for a complete login process:
(1) Onboarding
(2) Sign in/ Sign up
(3) Verification
Commonly used screens like:
(1) Home
(2) Blog
(3) Contact us
(4) Note
Screens for useful tools like:
(1) Statistics
(2) Alarms
(3) Clock + Weather
(4) Payments
(5) Music
(6) Playlist
And other screens like:
(1) Feed
(2) Featured
(3) Success
Besides, you are totally free to design anything for personal and even commercial purposes with the help of this UI Kit. Let's try it out.