Some new features of iDoc are available now! The tool now supports the online witing of PRD and it got an immersive dark style. Both features will help you to be more efficient and focused on teamwork. We also have other amazing features that you will love.
What's new:
Create, edit, comment and share PRD online
Dark style launched
Set sharing permission
Auto-generated Spec value
Export Artboards to Specific Folders Online
Part 1. Product requirement document in iDoc
Create and edit PRD online
Product managers interact with dozens of different tools daily. iDoc simplifies your daily routine by giving you a few great options in your existing tool.
Product manager can create and edit PRD online and share it with the team.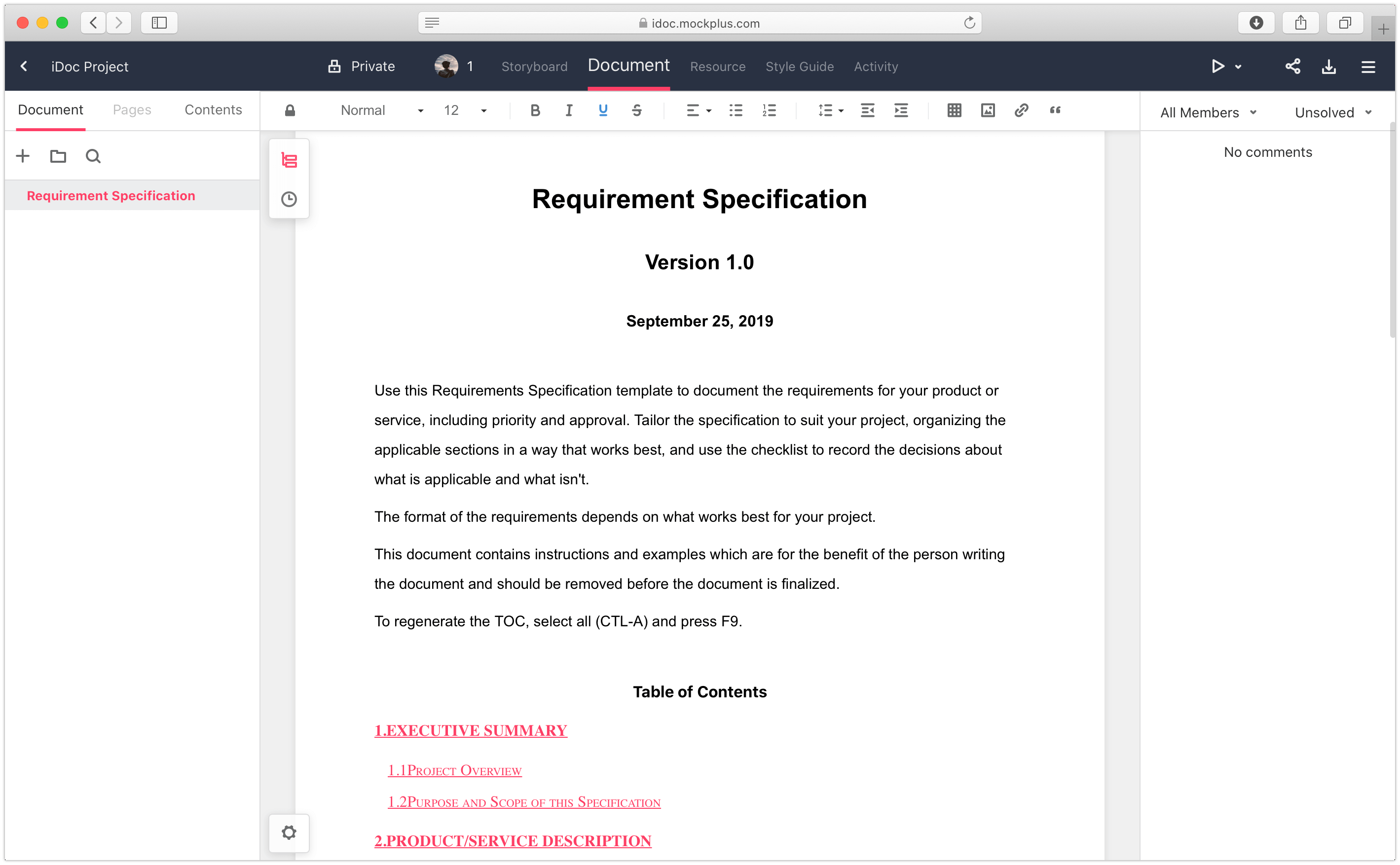 Besides, writing documents in iDoc is no longer an independent work. You can refer to the existing designs during online PRD editing.
You can refer wireframes or hi-fi prototypes in PRD. If the design gets updated in other sections, it will automatically sync to the latest version in the Document.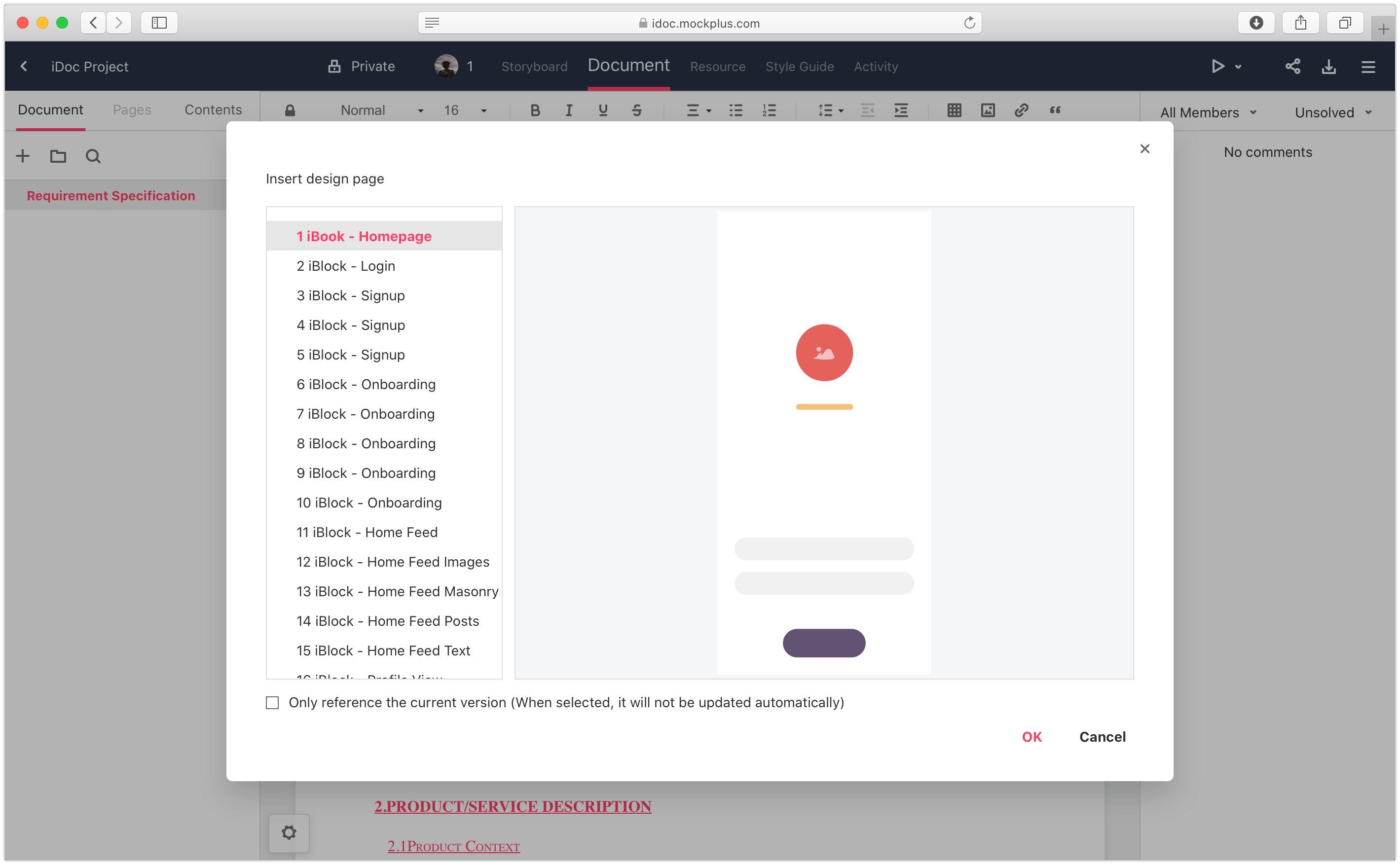 In Document, you can not only reference the existing design but also reference any document or any part of a document. By highlighting content, you can create a reminder for a quick check.
Once the document is completed, team members can highlight, comment, and review it instantly. That saves a lot of time—no need for long meetings with endless inefficient discussion.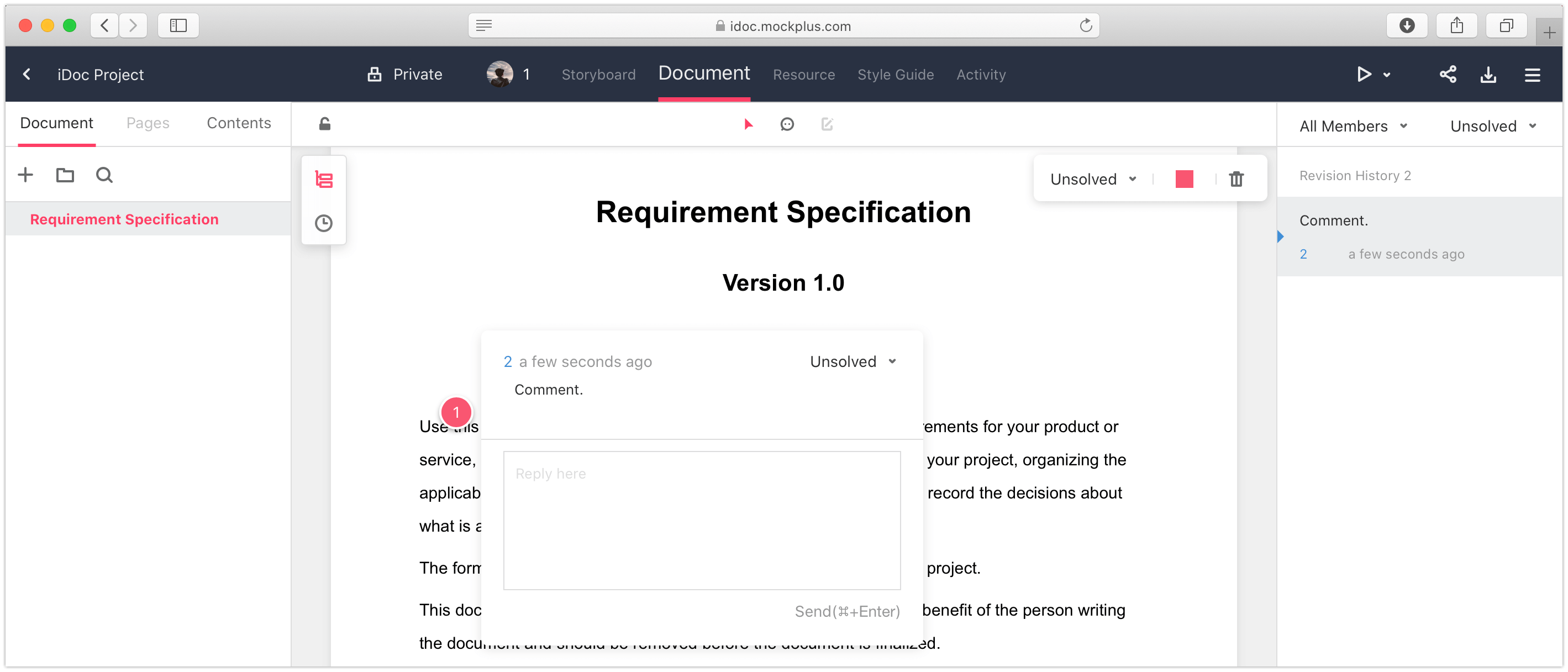 Version history management
Versions of your design, along with the comments, will be automatically saved after each update. You can restore any version whenever you like.

Part 2. Dark style launched
Double click on the artboard or the project name to edit it or get parameters. Here you can make specs automatically or manually, download assets, or export CSS code.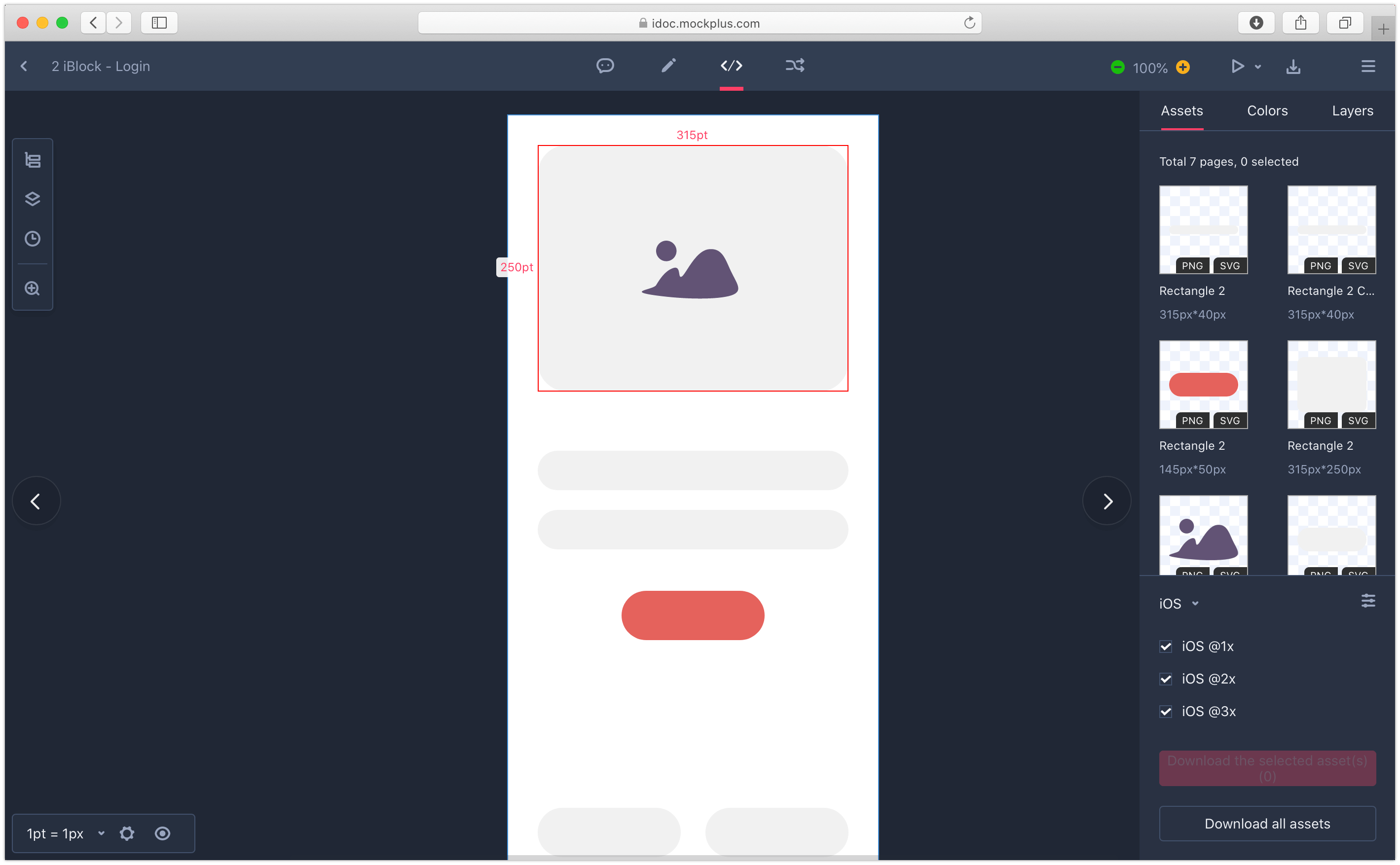 Part 3. Set sharing permission
The share link can only available for team members now
Only a keystroke is required in iDoc to share your project with colleagues, clients, and leaders. That enables them to view and control the project process at any time and anywhere. While the security of the projects is very important for each enterprise.
In this update, we added the option of "Only team members can view this project." When you checked this option, team members who received the link can view the details by logging in. However, if not, it will be a public link and everyone can view the details.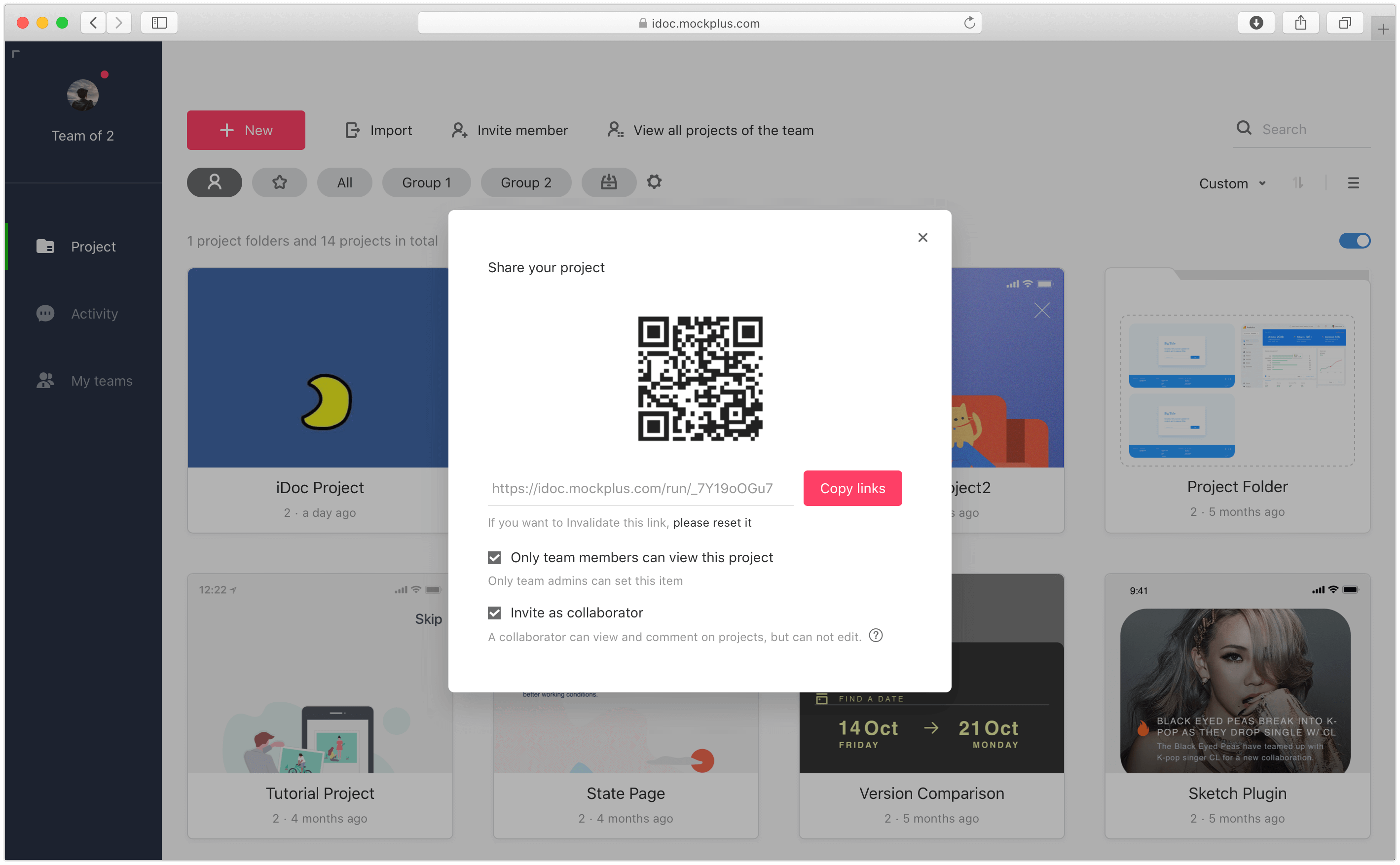 Team members can share the projects now
Another permission added for team members is that they can share the projects now! Only the Admins can set it on the Basic Info in the Details section.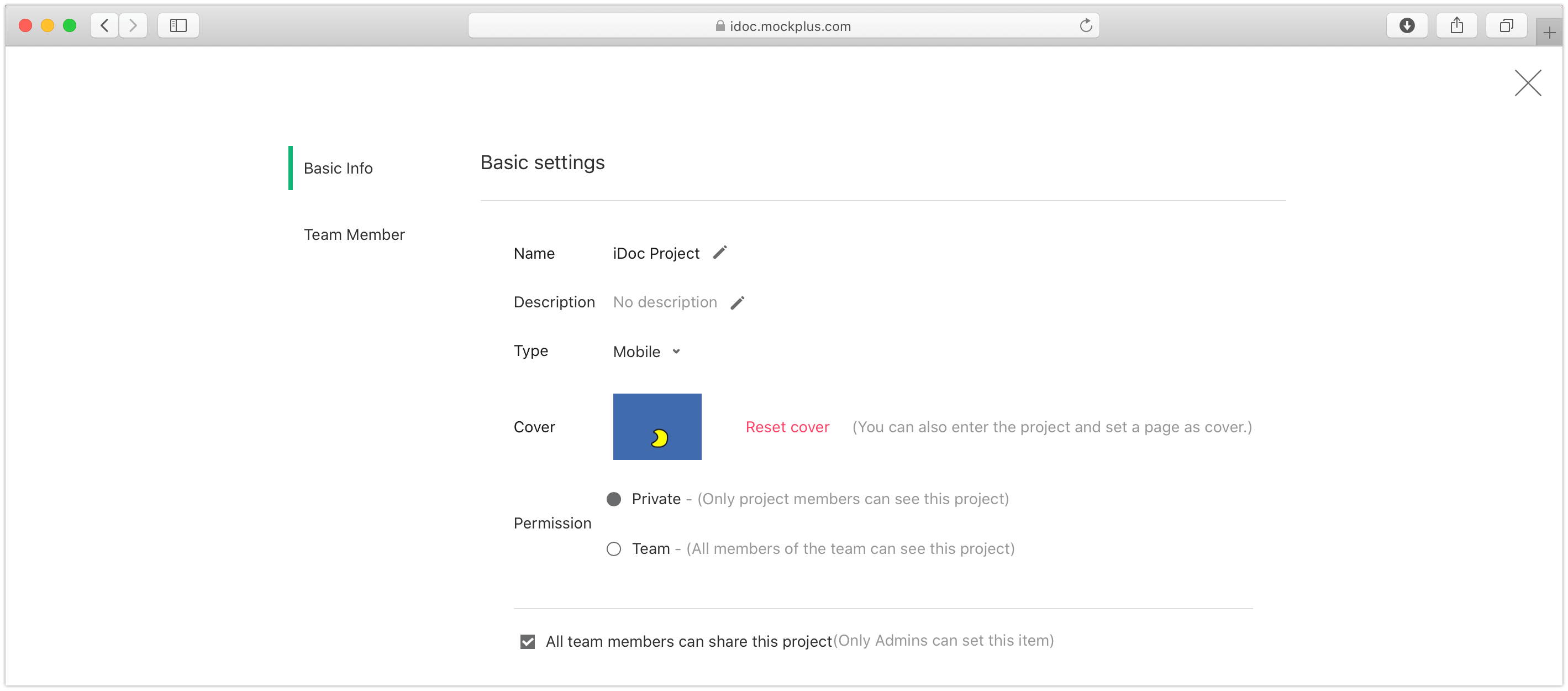 So, if you have a strick requirement of security, just give it a try to protect your projects.
Part 4. Customizable Spec value
you can change the auto-generated spec value now. Multiple Spec tools are available in iDoc to assist designers by drawing a line to generate Specs automatically. Looks everything is so fast and convenient, right?
However, we noticed that if you want to make each pixel become accurate and properly markup, it may take some time to manage it.
That's why we released this manually operated option for designers to change the auto-generated Spec value. Draw a line, and change the Spec value. Only two easy steps make the Spec process become fast and easy for designers.

Part 5. Export Artboards to Specific Folders Online
To facilitate design collaboration and handoff, We recently have updated the iDoc Sketch plugin, PS plugin and Adobe XD plugin.
With this new update, you can easily select a specific screen folder of your projects and export all desired artboards to iDoc with simple clicks:
If you do not select any target folder in iDoc plugin, all selected artboards will be automatically exported to the root directory of your projects.
Besides, you can freely select different artboard resolutions for Android, iOS and Web platforms in iDoc plugin.
That's all for today. iDoc helps you to achieve maximum productivity by connecting your team members. Try it today: https://www.mockplus.com/mockplus-idoc