The Google Fonts project (formerly Google "Webfonts") is one of the best things to happen to custom fonts on the web. Personally, I love integrating custom fonts into my website designs, as they are much easier to implement than other third-party solutions such as Cufon and Typekit, and best of all, it's free to use.
When designing my websites in Photoshop, I like to be able to see what my website is going to use with the font. Google Webfonts doesn't make their fonts easily downloadable, however. Fortunately, I was able to do some digging and find all 1,208 Google Webfonts as a single package. Now you can download every font ever made on Google Webfonts and install the TTF of the font you'd like to use (and make sure it's the right version, Regular, Bold, Extra Bold, Light, etc) to load it up in Photoshop to see how it looks!
I created a mirror incase the download link is ever taken down; I hope it lasts the test of time.
Preview: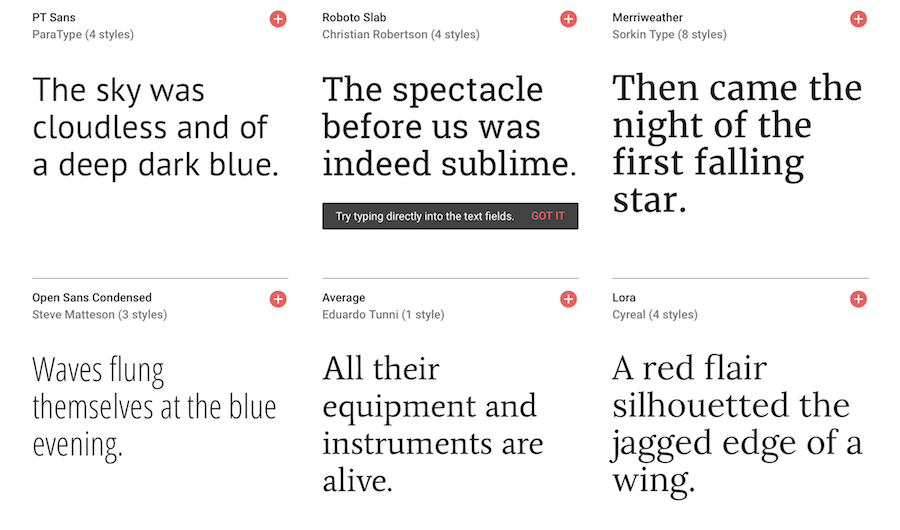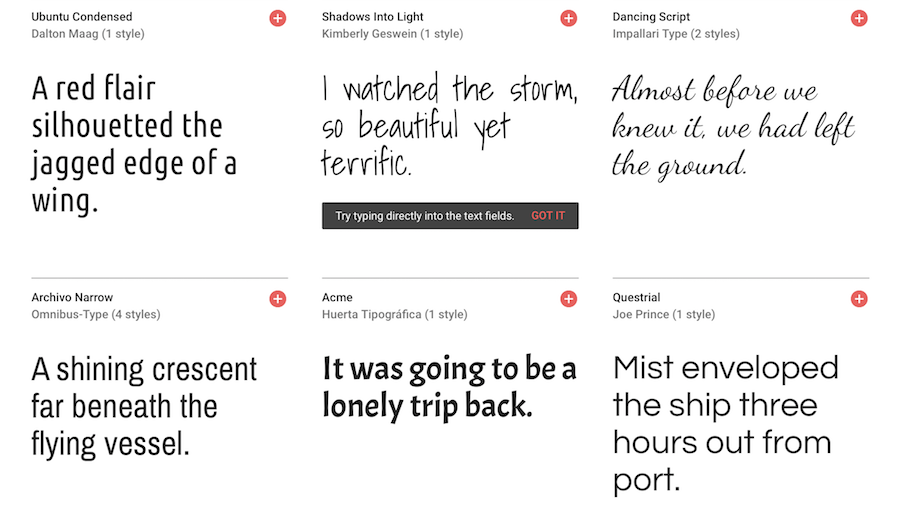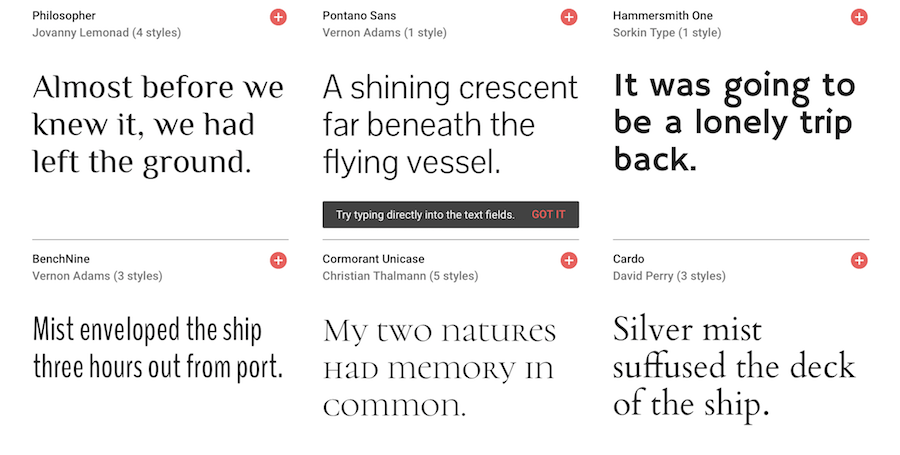 ---
Download:
Google Webfonts Package.zip (ttf & otf)
Size: 74.9 MB
Source: jamesparsons.com
What's Mockplus?

Mockplus Cloud
A design handoff and collaboration platform to streamline your entire product design workflow.

Mockplus RP
A fast and free online prototyping tool that makes your ideas fly.

Mockplus DT
A vector-based UI design tool enables you design in the way you want to.

Mockplus DS
Your single source of truth to build, maintain and evolve design assets in one place.