BBC is a sports news App. With the rapid development and popularity of smartphones, the mobile has become an integral part of our life. In addition to the traditional way to read the news, people are more likely to browse the information using their "pieces" of time. In this way, we must ensure that the core information should be displayed in the key area and users can see the most important news in the shortest possible time.
Firstly, let's take a quick look at the GIF: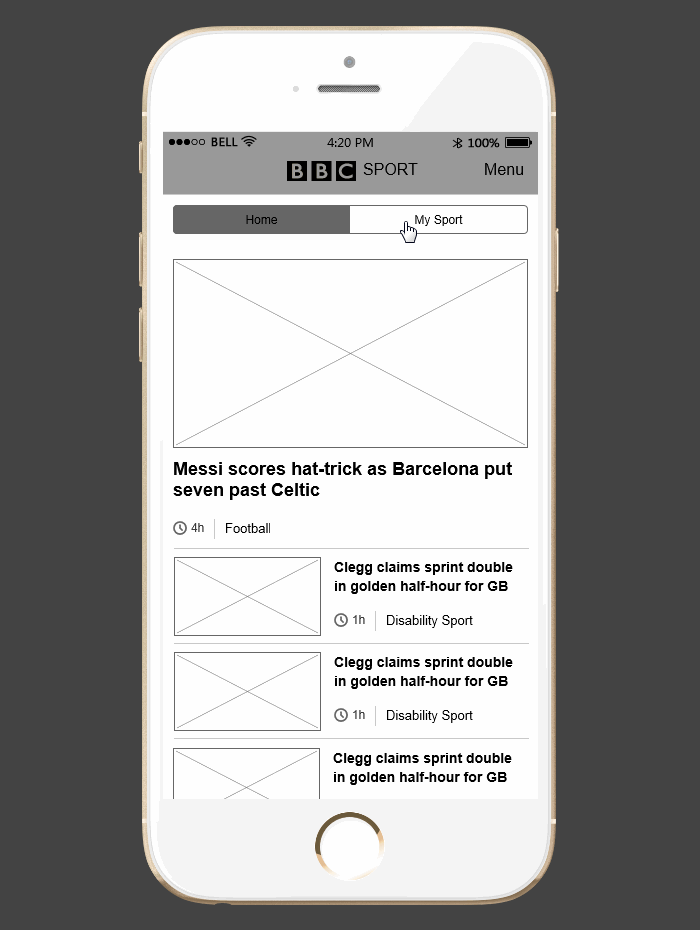 Click here to view this project online: http://run.mockplus.com/2DzUoAFsz9rQLzua/index.html
And here is the UI Flow in large size for it: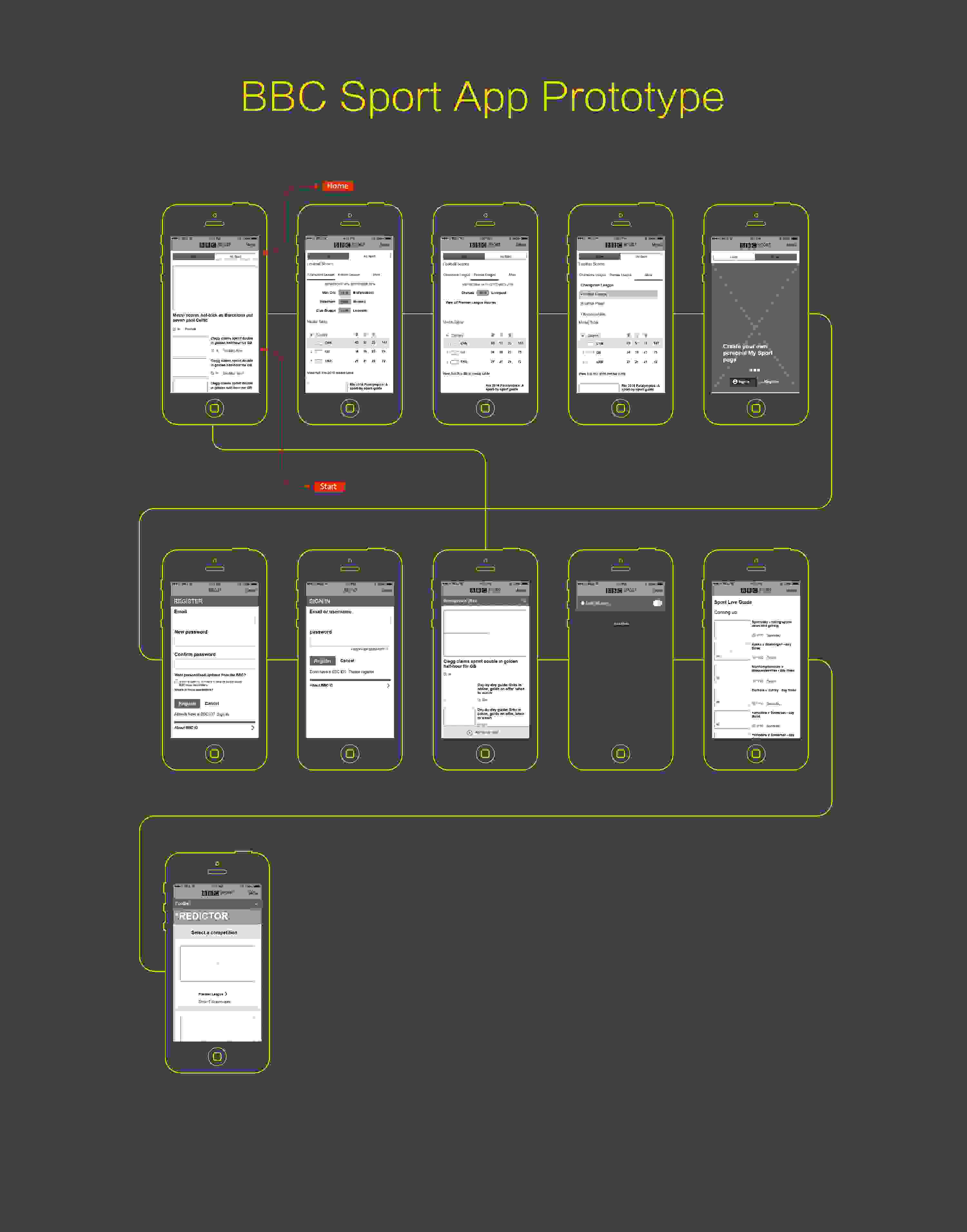 The main pages of this prototype include: Home, Champions League, My Sport, Paralympics, Sport Live Guide, etc.
All the above pages can be downloaded from here.
All pages of the album (20 pics in total) can be downloaded from here.
Enjoy it!