CHANEL is a well-known luxury fashion website for women.
In this prototype, what you can learn is how to attract users by using large images to display the luxury products. Its main color scheme is the classic black & white.
In terms of interactive effects, it uses "Panel" components to make Search Box interactions, floating navigation bars, etc.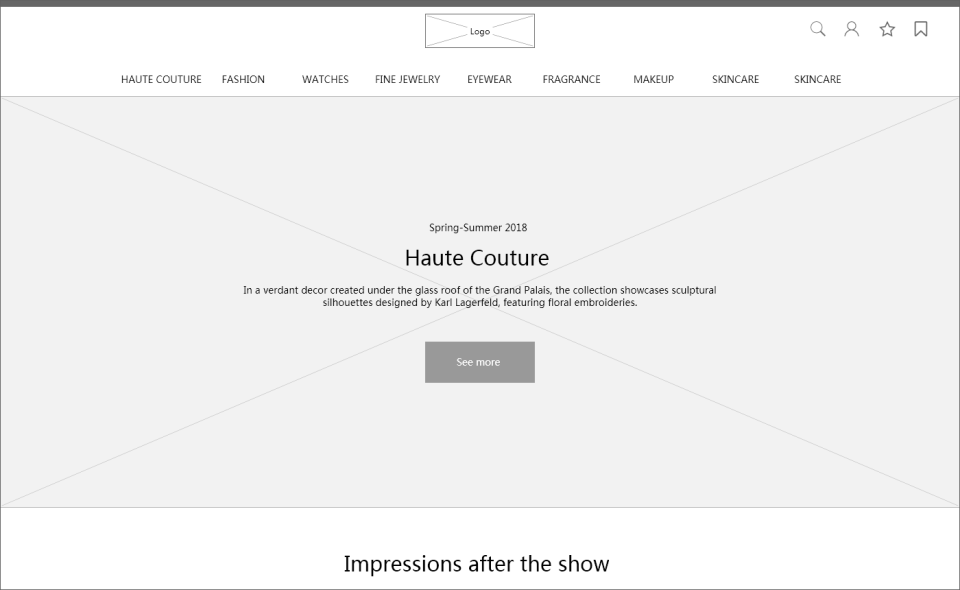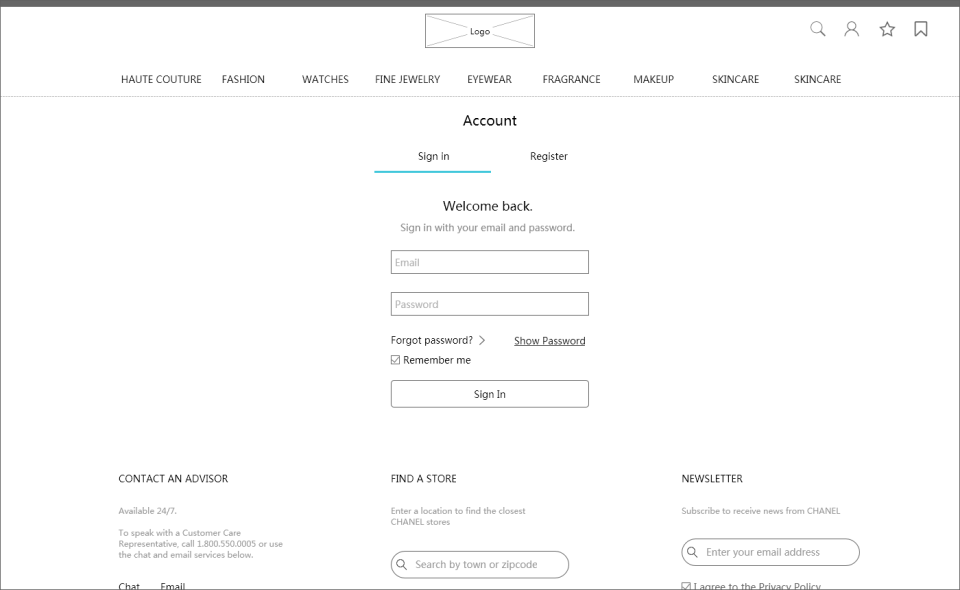 Click here to preview it online: http://run.mockplus.com/GYN0P1veHDA0xheL/index.html
Pages of this prototype: Home, Details, Sign In, etc.
Download the mp. file of this prototype here.
Download all pages of the album (5 pics in total) here.
Enjoy it!