Onefootball is an app for football fans and offers breaking news, statistics, scores and live videos of over 100 international football leagues and competitions. The first page named "Favorite Team" has a floating button that could be easily approached by using a Scroll Box component to set a rolling football team list and then adding a button above the scrolling area. And this prototype also adopts many repeated elements, which could be completed by using Repeater of Mockplus. You can easily make the needed repetive elements quickly with simple drag-and-drop.
Let's see it in GIF at first: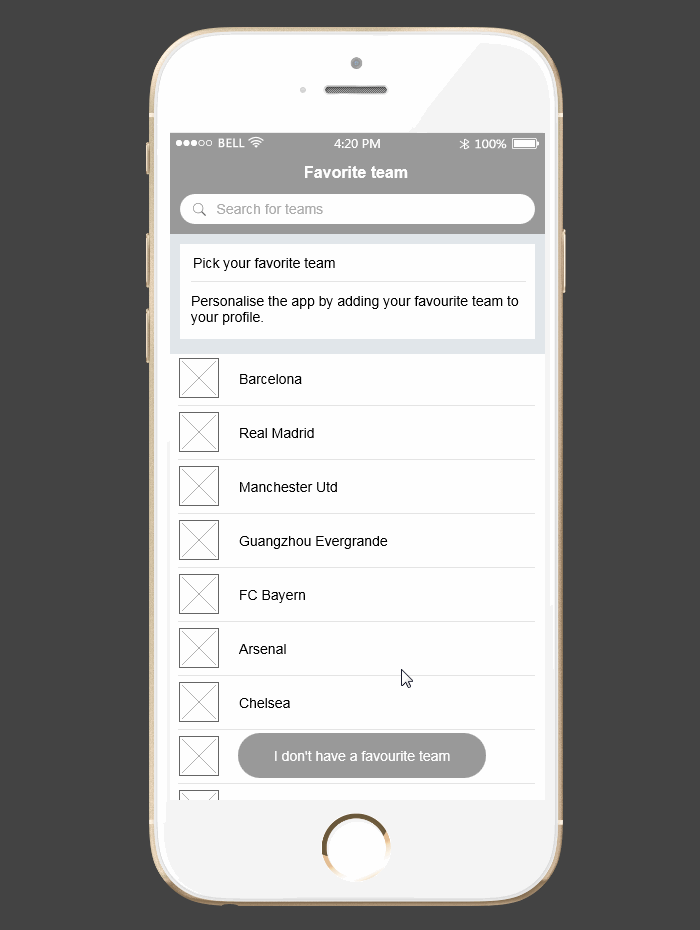 Click here to preview it online : http://run.mockplus.com/hv8X8i9ST3w0ofo0/index.html
UI Flow in Large Size:
Pages of this prototype: Home, Detail, Matches and Settings, etc.
The project file can be downloaded here.
All pages of the album (10 pics in total) can be downloaded from here.
Enjoy it!
What's Mockplus?

Mockplus Cloud
A design handoff and collaboration platform to streamline your entire product design workflow.

Mockplus RP
A fast and free online prototyping tool that makes your ideas fly.

Mockplus DT
A vector-based UI design tool enables you design in the way you want to.

Mockplus DS
Your single source of truth to build, maintain and evolve design assets in one place.