Pacer is an sport fitness app. Like most similar fitness apps, Pacer offers people personal fitness management services and a large number of sports videos, and also helps record the real-time data of their fitness activities. And in this prototype case, a special-shaped icon located in the middle of a Tab Bar component in the bottom has been set. You can easily get that easily by stacking Circle components in the Tab Bar component. And, here, share a tip of the Tab Bar component: it will be much easier and faster to use "Icon and Label" component instead of using"Icon" and "Label " separately. Let's see it!
Let's see it in GIF: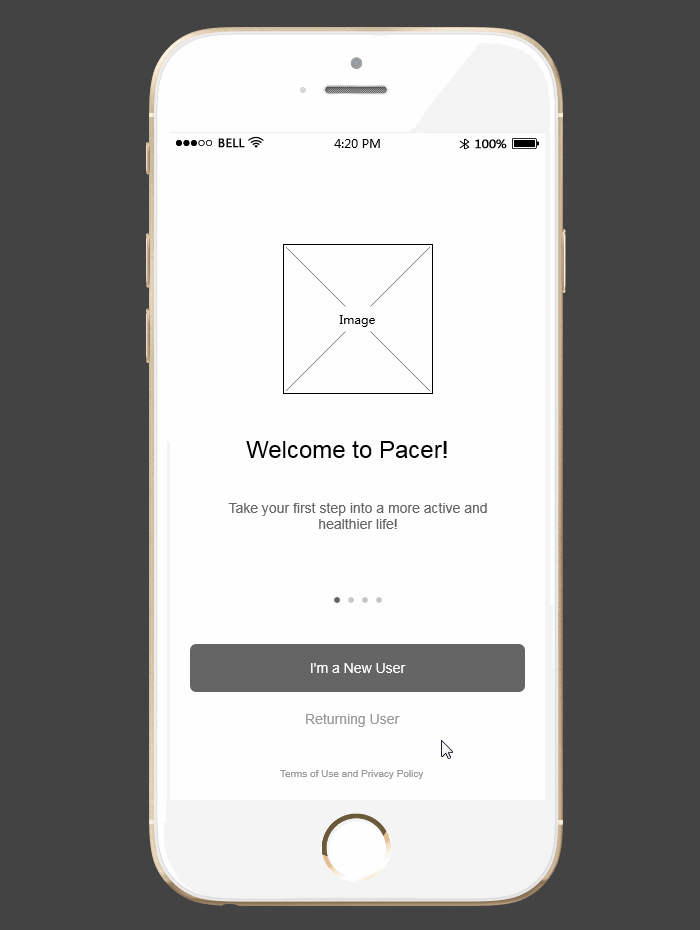 Click here to preview it online: http://run.mockplus.com/9oqo3LKM9lBmglOT/index.html
UI Flow in large size:
Pages of this prototype: Welcome, Your Profile, Home, Me, Track a Run and Trends, etc.
The project file can be downloaded here.
All pages of the album (10 pics in total) can be downloaded from here.
Enjoy it!
What's Mockplus?

Mockplus Cloud
A design handoff and collaboration platform to streamline your entire product design workflow.

Mockplus RP
A fast and free online prototyping tool that makes your ideas fly.

Mockplus DT
A vector-based UI design tool enables you design in the way you want to.

Mockplus DS
Your single source of truth to build, maintain and evolve design assets in one place.