Tencent QQ, also known as QQ, is an instant messaging software service developed by the Chinese company. QQ also offers services that provide online social games, music, shopping, microblogging, movies, and group and voice chat software.
This prototype template has a lot of interaction effects, such as scrolling the interface of Stack Panel, clicking to trigger Pop-up Panel, selecting component to trigger the change of button's state and so on.
Let's see it in GIF at first: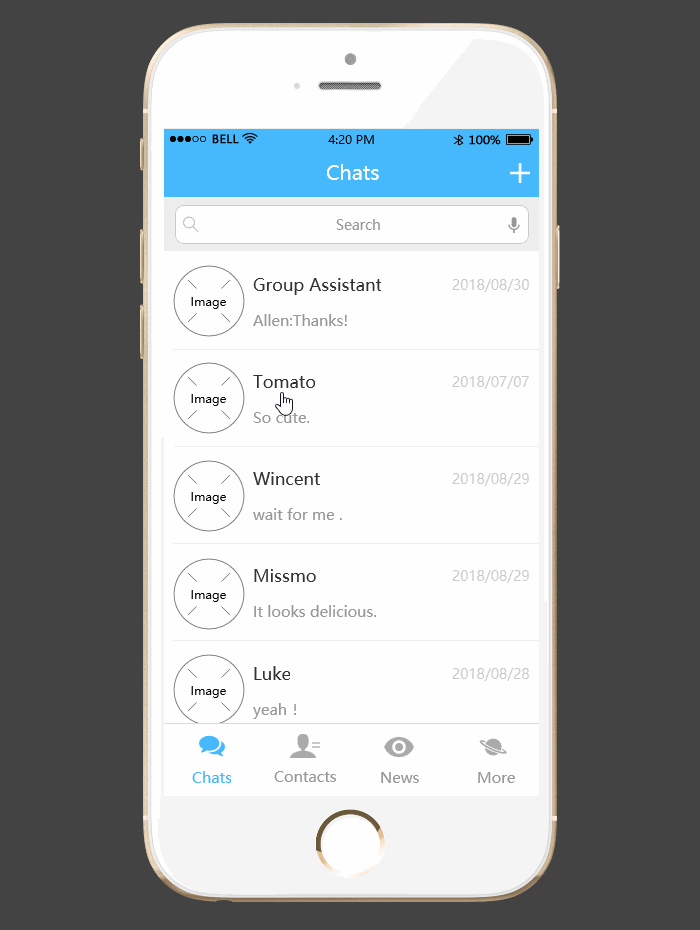 Click here to preview it online: http://run.mockplus.com/gZS3PlIt8jmFmwRZ/index.html
Pages of this prototype: Home, Contacts, News, Updates, etc.
The project file can be downloaded here.
All pages of the album (11 pics in total) can be downloaded here.
Enjoy it!
What's Mockplus?

Mockplus Cloud
A design handoff and collaboration platform to streamline your entire product design workflow.

Mockplus RP
A fast and free online prototyping tool that makes your ideas fly.

Mockplus DT
A vector-based UI design tool enables you design in the way you want to.

Mockplus DS
Your single source of truth to build, maintain and evolve design assets in one place.