Rodd & Gunn is a well-known foreign clothing brand with a wide range of clothing, including clothes, hats and accessories.
The website prototype is mainly based on graph-text arrangement. It uses side-level bar secondary navigation, rich interaction effects, pop-up panel and so on, which realizes the effect of clicking to pop up navigation and clicking buttons to scroll images. Its content includes the Home page, the Gift page, the Accesseries page and so on, and it is very suitable for the prototype of e-commerce products.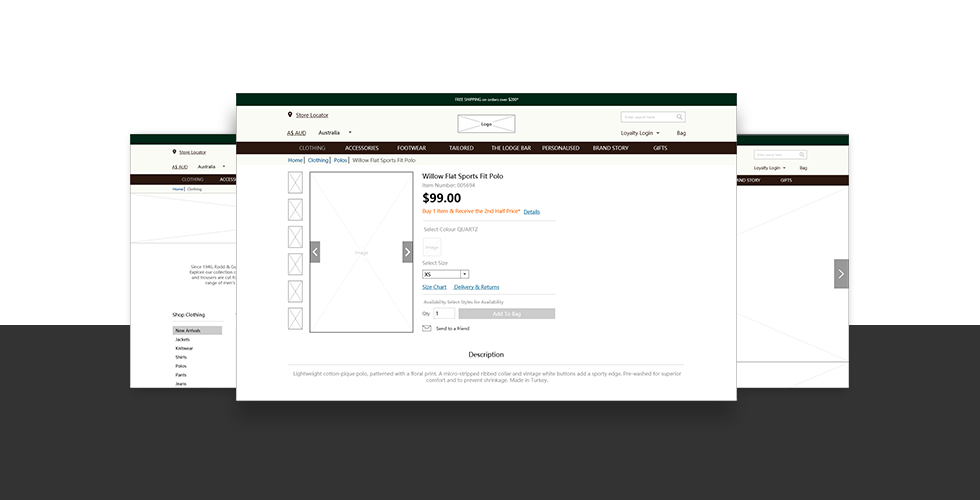 Here to preview it online: http://run.mockplus.com/CjuqBRA0GkAtpbdL/index.html
The project file can be downloaded here.
All pages of the album (11 pics in total) can be downloaded here.
Enjoy it!
What's Mockplus?

Mockplus Cloud
A design handoff and collaboration platform to streamline your entire product design workflow.

Mockplus RP
A fast and free online prototyping tool that makes your ideas fly.

Mockplus DT
A vector-based UI design tool enables you design in the way you want to.

Mockplus DS
Your single source of truth to build, maintain and evolve design assets in one place.