Sketch is a lightweight and easy-to-use vector design tool, specifically for UI designers to make UI design simpler and more efficient.
It is very suitable for the official website of tool products. The interactions of this template contain the folding effect of the list by using the Panel component.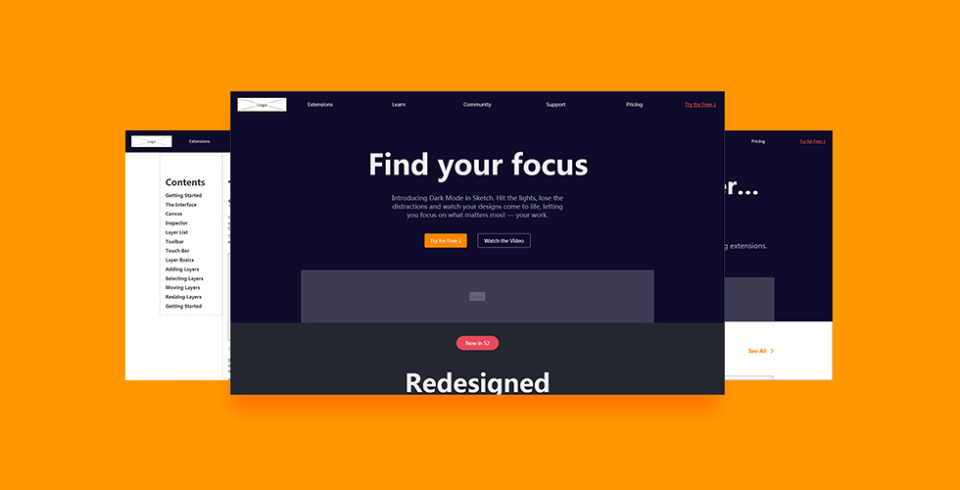 Click here to preview it online: http://run.mockplus.com/nya7sTDoa9QmSnv4/index.html
The project file can be downloaded here.
All pages of the album (11 pics in total) can be downloaded here.
Enjoy it!