To collaborate and share design concepts over email can be frustrating for designers, and that's where design collaboration tools come in handy. A great design collaboration can provide effortless communication and allow for transparency among your team, and there are a bunch of collaborative tools online to make it easier to get feedback and approve artwork in a professional & timely manner so as to achieve great design collaboration.
Here, we've made a roundup of the best design collaboration tools which make sharing feedback and design concepts a breeze, no worries about the remote work any more. If you're a freelancer or in a small agency, then this list will be perfect for you.
Website: https://www.invisionapp.com/
Editorial ratings: ★★★★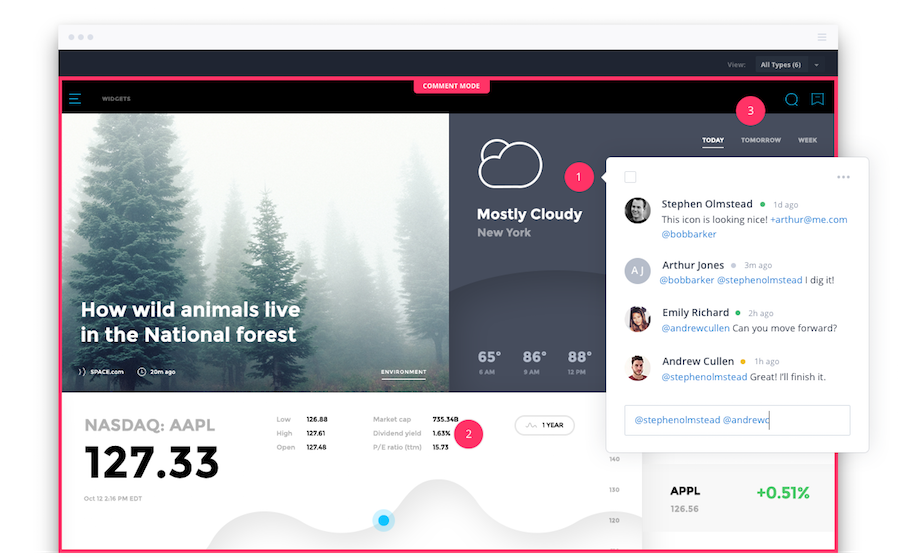 This tool is familiar to those who need make prototyping design, but InVision is also a great collaborative design tool. With a rich set of tools, such as Crafts, Boards, Insight, this tool makes it pretty easy to get real-time feedback among team, know about the most recent project progress, and design user design navigation effectively. Taking example of LiveShare, it's rather intuitive and convenient for multiple users to make online reviewing and project comments on the same project by simple drag-and-drop.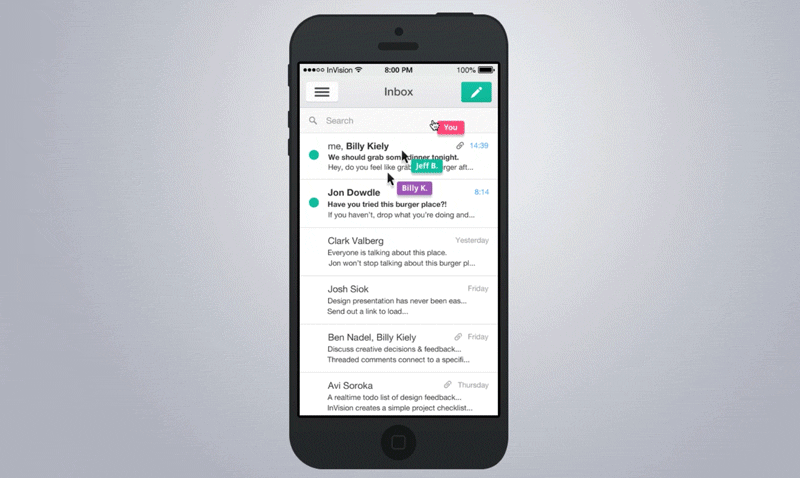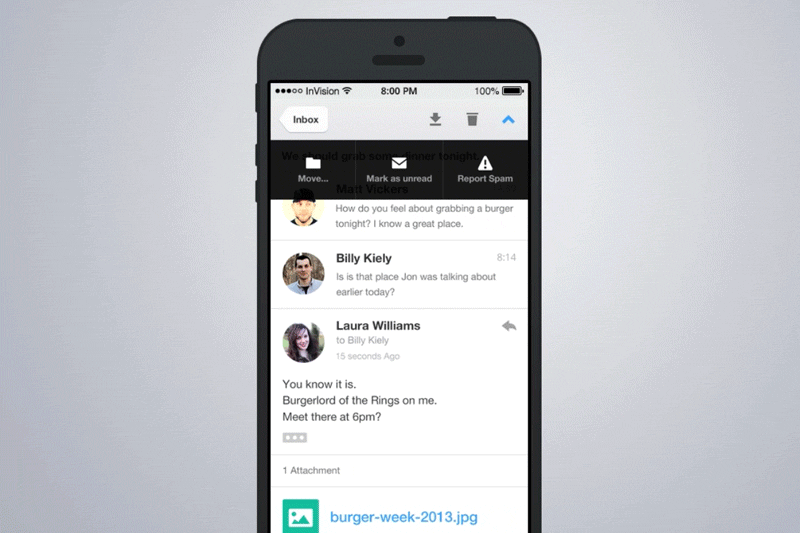 Plans & Pricing: $15/mo-Starter, $25/mo-Pro, $99/mo-Team
Free trial: There is a Free version, but only allows 1 project
Number of team collaborators: Unlimited
Webiste: https://www.mockplus.com
Editorial ratings: ★★★★★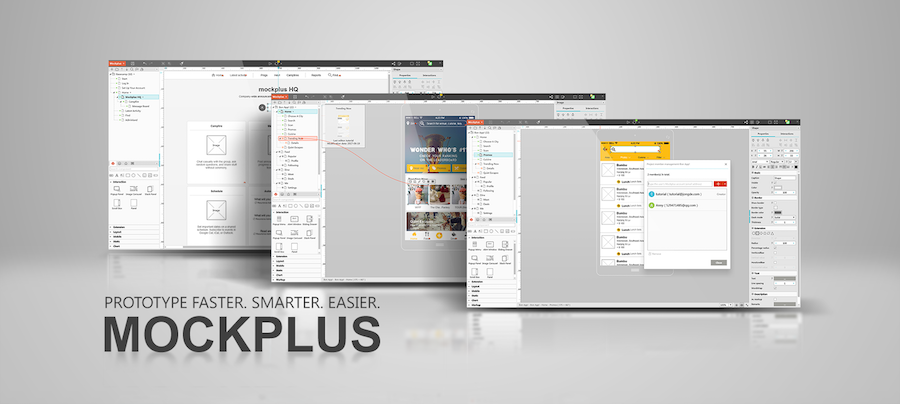 Mockplus, an all-inclusive prototyping tool for all platforms, has become a rising star in the competitive industry of prototyping tool for its functionality and simplicity. It lets users make online reviewing and have page revisions in real time, with no limit on the team members. Not only does it let users make online comments on the project and page, but also makes it possible to set page editing permission with password-protection option. It's also one of the best UX design collaboration tools.
Here are more details in below:
How it works exactly?
1. Create a team project and get it synced to the cloud for remote sharing.
2. Add the team collaborators by entering their email addresses and sending email notifications.
3. Open the team project from the client.
4. Get page editing permission and make project editing on the project at the same time.
5. Publish to preview it and invite others to make comments & remarks.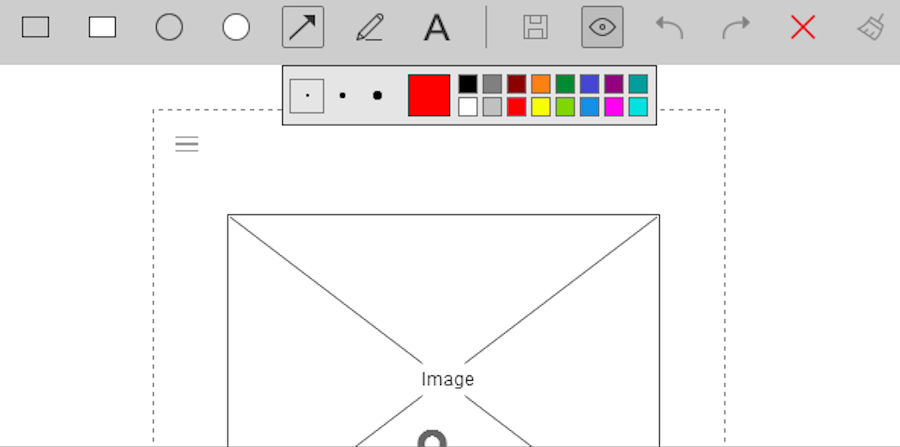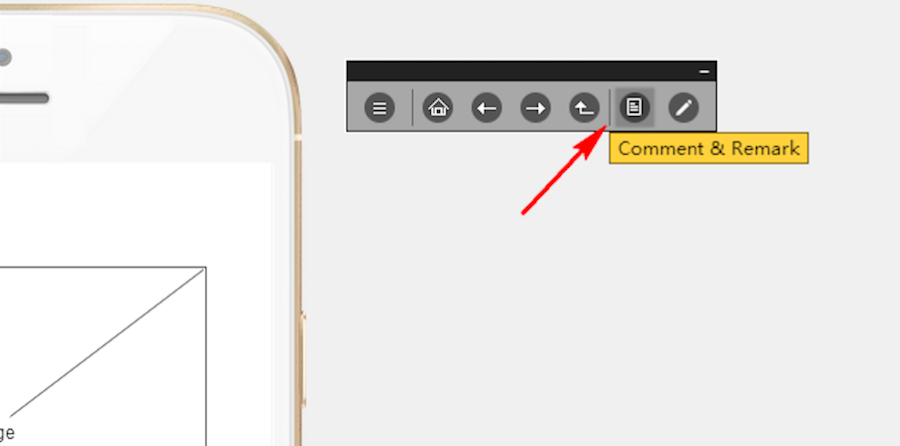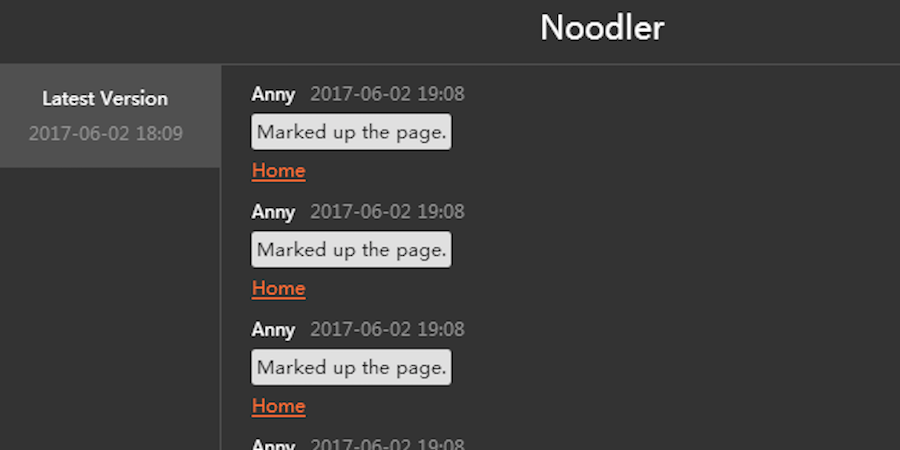 Supported platforms: Windows, macOS
Plans & Pricing: $199-Pro, $399-Unlimited Perpetual License (all new updates with extra charges)
Free trial: Free forever with unlimited features, plus 1-month trial for students, 6-month trial for teachers & educators
Number of team collaborators: Unlimited
Website: https://idoc.mockplus.com/
Editorial ratings: ★★★★★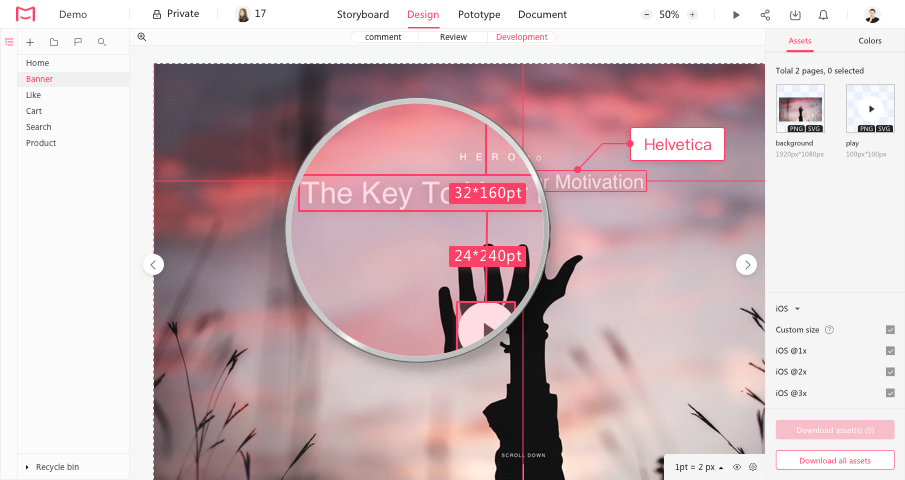 Mockplus iDoc is an all-in-one online design collaboration and handoff tools for designers, developers and product managers in a product team to upload, prototype, comment, test, iterate, share and handoff designs with automatic specs and assets.
Designers can easily handoff designs with automatic and manual markups both, which makes it completely different from other design collaboration tools.
Check more details here:
How it works? Let's check it:
1.Import designs from Sketch/XD/PS with spec and asset details
2.Create UI flows and interactive prototypes with drag-and-drops
3.Comment designs and gather feedback with simple clicks
4.Upload, preview and share design documents(from Axure/Justinmind/Mockplus/Mockplus iDoc, Microsoft docs) with ease
5.Handoff designs with manual and automatic assets
6.Check,copy and download assets, specs and code snippets with clicks
Supported platforms: Windows & Mac OS
Plans & Pricing: Basic free (5 projects, 5 members and unlimited collaborators)
Website: https://redpen.io/projects
Editorial ratings: ★★★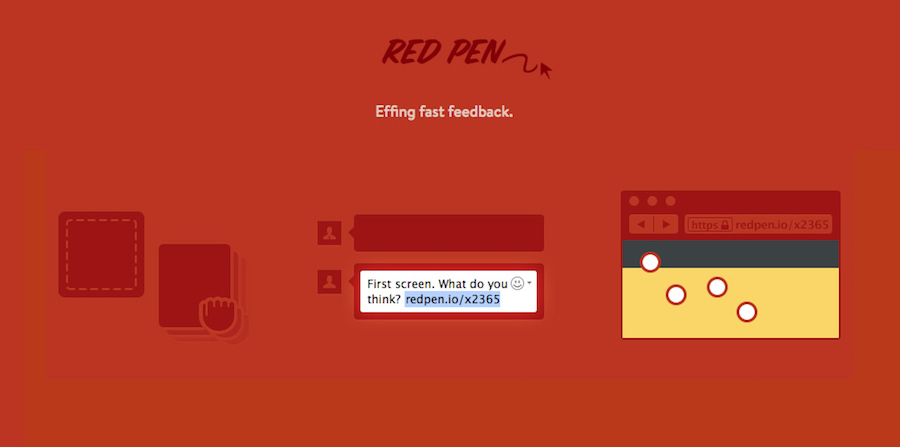 If you have ever used Google Docs for work, then you will adapt to this tool with ease. Basically, this is a commenting tool that allows the team to provide input which is related to usability and design flaws. One of its best features is that the software will automatically keep track of the numerous versions, with no login required. A downside is it has strict limits on the number of project and needs enhancements on interactivity and feature diversity.
How it works? It's pretty simple:
1. Drag and drop to upload your completed design in images;
2. Generate private link and enter the email address of reviewers;
3. Click anywhere of the screen to add notations/comments.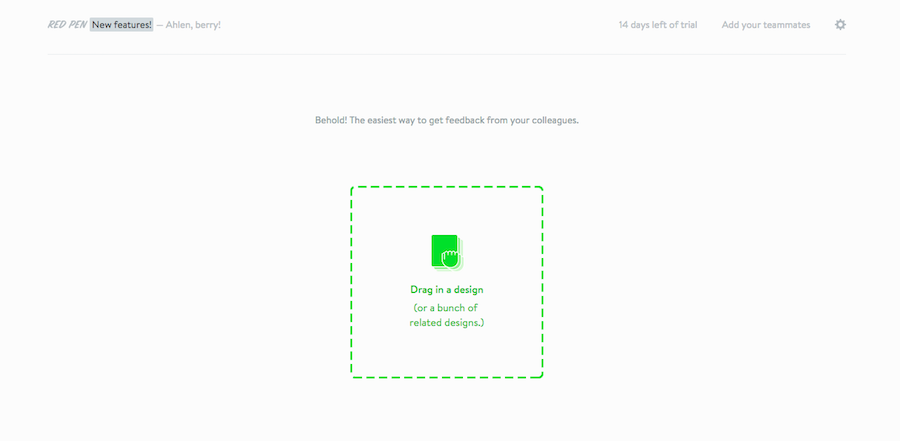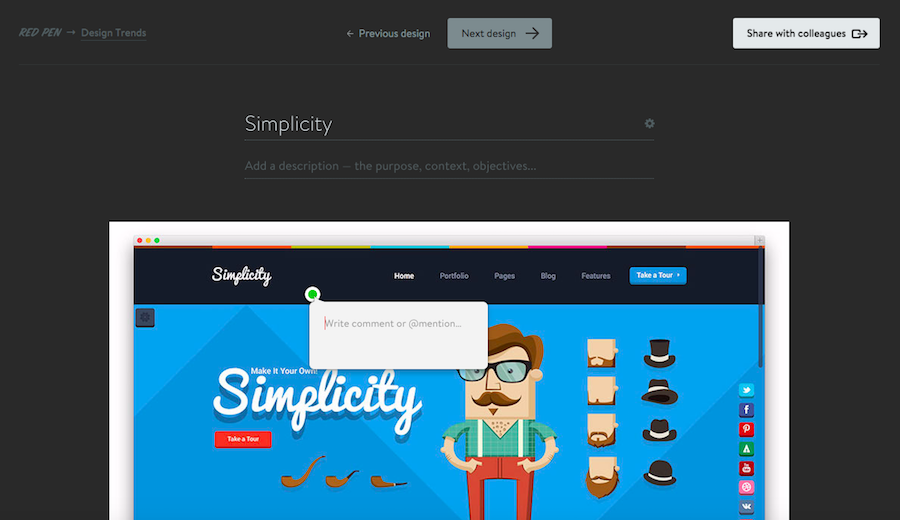 Plans & Pricing: $20/mo-5 projects, $30/mo-10 projects, $60/mo-25 projects, $90/mo-40 projects
Free trial: 14 days
Number of team collaborators: Unlimited
Website: https://mural.co/
Editorial ratings: ★★★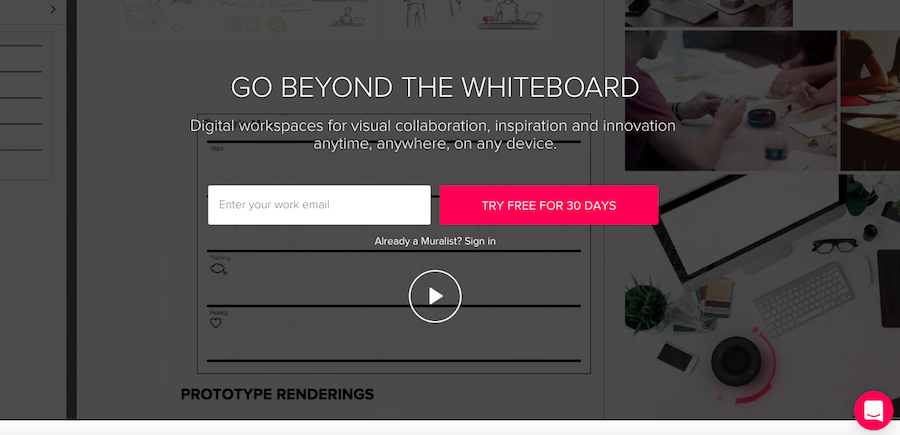 As its name hinds, Mural provides a big HTML5 drawing whiteboard for users to collect inspiration and gather team feedback, by simply dragging and dropping rich media files, links and documents. It's not just designed as a pinboard like Pinterest, it's incredibly easy-to-use and helps to streamline your collaboration process. Its advantage lies in the visual aid system and it lets people voice their feedback, without fear of retaliation.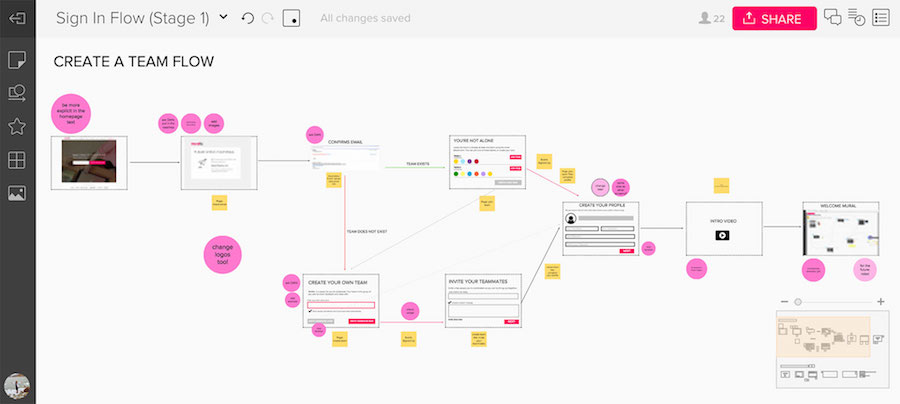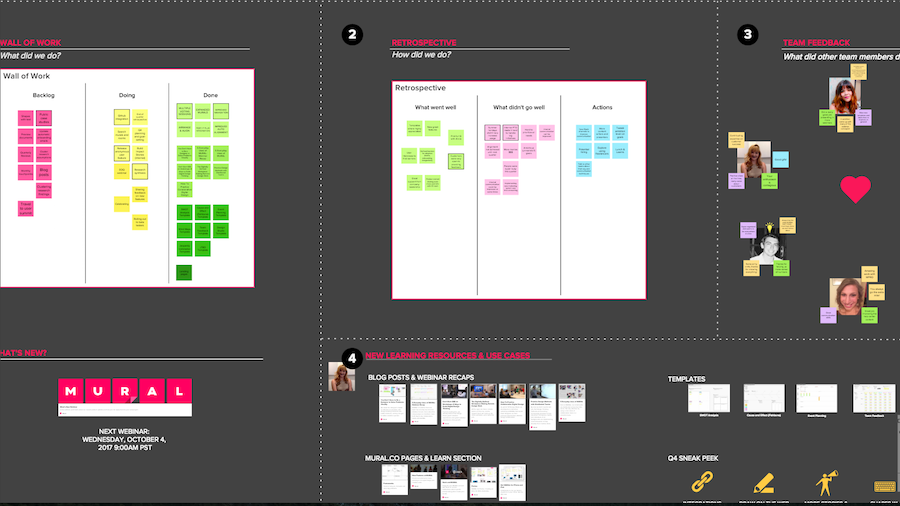 Supported platforms: Windows 10, iPad & iPhone
Plans & Pricing: $12/mo (billed yearly)
Free trial: 30 days
Number of team collaborators: Up to 50 people, not suitable for large design project
Website: https://moqups.com/
Editorial ratings: ★★★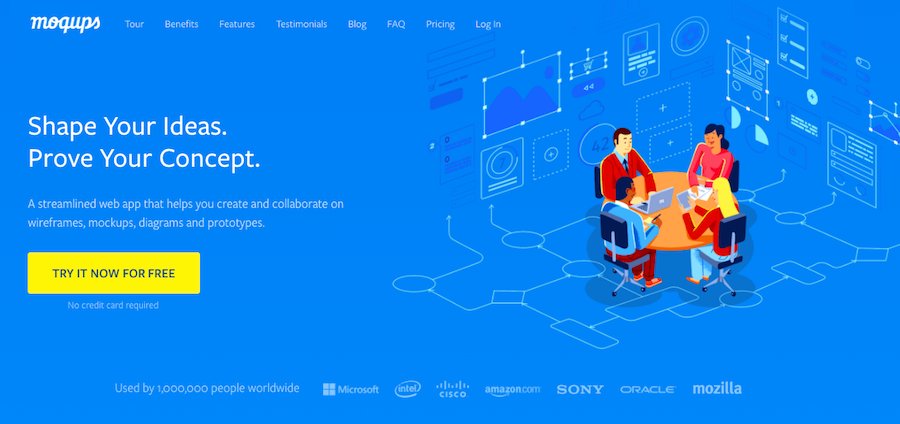 This software enables teams to collaborate on mockups, wireframes and prototypes, which makes it a universally-friendly platform for all designers to use. It has great integration to quite a few third-party collaboration platforms, including Slack, Google Drive and Dropbox. Most recently, it supports the server of Jira and Confluence.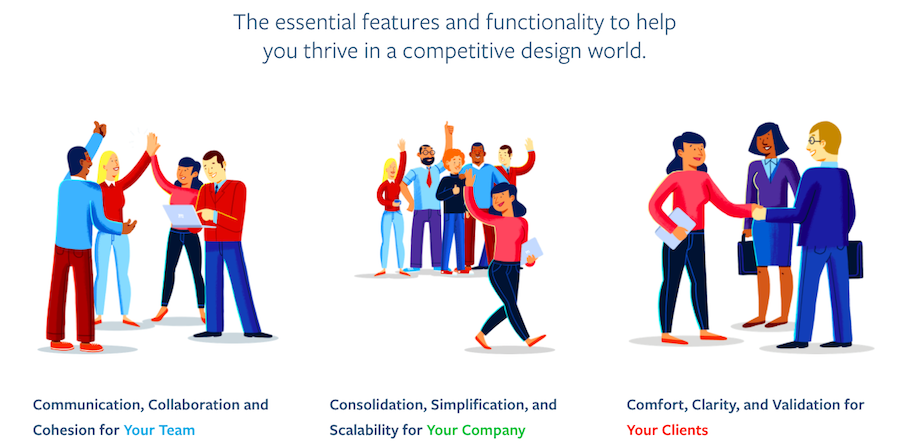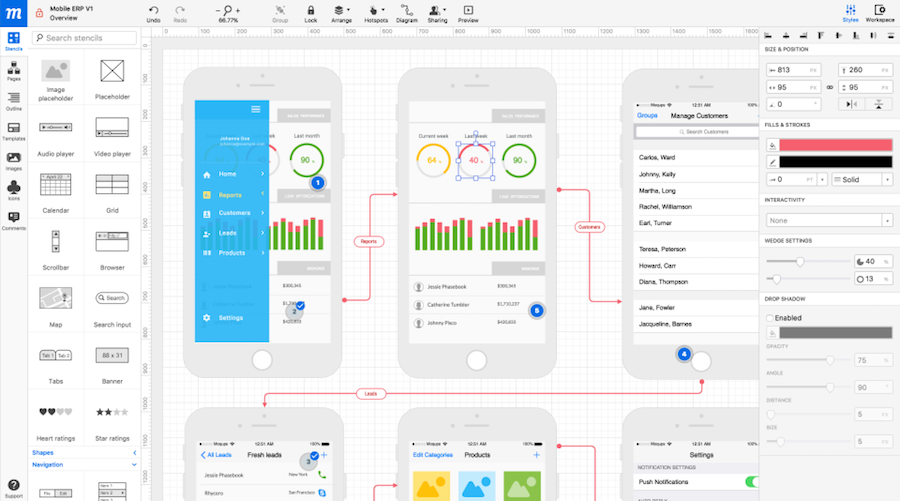 Plans & Pricing:
(Monthly Billing) Personal - $19/mo, Creative Team - $29/mo
(Annual Billing) Personal - $13/mo, Creative Team - $19/mo
Free trial: Only 1 project, with 5MB storage
Number of team collaborators: Up to 3 people
Website:https://filestage.io/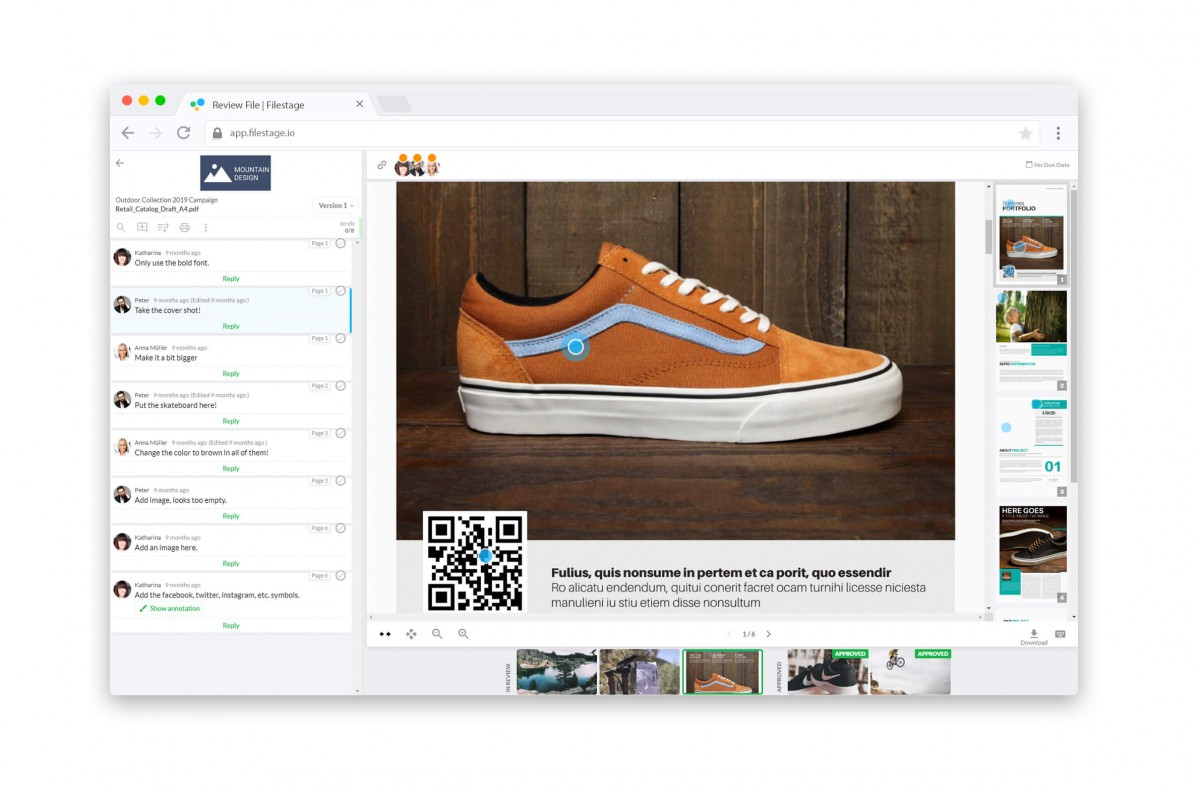 Filestage offers up an intuitive and feature-rich review and approval platform for creative teams. Using the platform, project managers and other creative professionals can quickly upload and share their files with stakeholders in a matter of seconds.
Those stakeholders can then share their feedback directly on the collateral without having to create an account. This reduces friction and ensures that every team member makes their voice heard and that feedback is as clear as possible.
Those comments are used to automatically generate an integrated to-do list. When using Filestage, creative teams can rest assured that they'll never overlook an important piece of feedback again. The tool also makes it very simple for project managers to see the status of a project at a glance.
Plans & Pricing: €99/mo - 15 active projects, €249/mo - 50 active projects, Enterprise - more active projects
Free trial: 14 days
Number of team collaborators: Unlimited
Sum Up
For designers, to know to collaborate and communicate with other teammates can not only improve work efficiency, but also reduce the workload a lot. Above are the most recommended design collaboration tools which are powerful and easy-to-use. In regards to functions of collaboration and design as well as the limits on project and collaborators, Mockplus is the best solution for you to design faster with full support to your requirements.