Effective design strategies make it easy for teams to take complete control of their product design process. That's why so many product teams aim to define a design strategy before they start creating products.
However, the term "Design strategy" can be abstract and difficult to understand for beginners. To make things easier for beginners, Mockplus introduced you to this ultimate guide to design strategy. In this guide, we will illustrate the following topics:
What design strategy is and why it is so important

What's the difference between product strategy and design strategy

How to create an effective design strategy step by step.

The best free design strategy templates, courses, books, and tools
What is a design strategy in website/app design?
Design strategy refers to the macro discipline or strategy that product teams or companies adopt to create the best products for their target audience and successfully promote their brands.
A good design strategy helps define what product teams or corporates should design based on customer needs and what they should do to make this design successful.
Solid design strategy helps balance the user and business needs and make them support each other.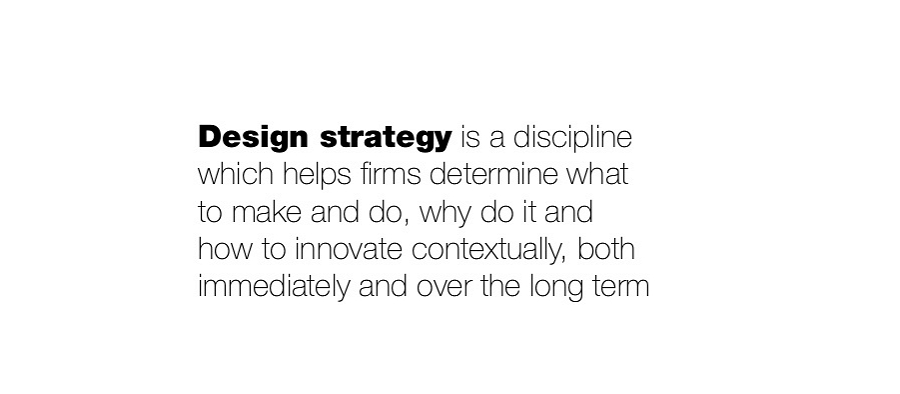 Why is design strategy so important?
An effective design strategy helps product teams to increase chances for successful design. It helps:
Create a roadmap for design and business development
As a designer, you may not realize how vital a strategy-driven design can be. However, for your product team, a detailed and thorough strategy not just illustrates how you will design a product, it also gives an overall route that maps out how you and your team will create and promote your products step by step.
Establish a common language
The most significant benefit that a strategy-driven design can bring is the creation of a universal language that enables your entire team or corporate to communicate and collaborate better on a project. Other people who are invoiced in the design process, such as the clients or stakeholders, can understand it easily and quickly without further explanation.
Work both in the short and long term
A good design strategy is often created based on user research and will be updated according to the changes of the user needs throughout the product lifecycle. It helps your teams and corporates achieve both short or long term goals easily.

Product strategy vs. Design strategy
As a UI/UX design beginner, you may have heard about product strategy, but do you know what the difference between the Product strategy and Design strategy is? Here is the answer:
Product strategy is a high-level roadmap of what a product should achieve, and it includes all of the tasks that a team or corporate needs to complete for achieving business goals. It defines the vision, goals, and initiatives that will lead to success in the market. In short, it is a combination of design strategy, business strategy and tech strategy.
Design strategy is only a part of a product strategy, and it focuses more on what a product should be made to meet the needs of users.
If you still don't know the differences, you can check: Product Strategy vs. Design Strategy.
How to create an effective design strategy step by step?
Despite that design strategy is a part of the product strategy, it has its own characters and can be created step by step:
Step1. Define your product and brand
Before getting started to design or build a website/app, you and your team need first to decide on macro things, such as what kind of product you want to create, how you want your brand to be perceived by your target audience, and what your goals or vision about the products are.
Step2. Set your design and business goals
After that, the second thing is to define your goals. To design or promote your products successfully, you need to set your overall design and business goals clearly so that you can follow and achieve them step by step. A detailed timeline or step-by-step guideline would be great.
Step3. Research and analysis
To create a clear and executive design strategy, you need to base all your decisions or plans should on real research. A lot of aspects should be considered and researched here, including all aspects of your audiences, your competitors, the market, and more.
On the other hand, you and your entire team should participate in the analysis of the research results, understanding the problems and opportunities, figuring out the advantages and disadvantages, and making the right decisions together.
Step4. Make an executable strategy
It is time to make an executable strategy for your team. No matter what happens, always remember to make the strategy or plan based on your research.
Step5. Keep testing, adjusting and improving
Things change all of the time. Throughout the product lifecycle, the overall environment, design conditions, the audience needs, the market, and more factors can change over time. To avoid any troubles, you and your team should also keep testing, adjusting, and improving the design strategy according to new needs and changes.
Best free design strategy resources you can't miss in 2020
Below we've listed the best free design strategy resources that you should know in 2020. The resources will help you to create effective design strategies quickly.
Best free design strategy templates
1. Best free design strategy template (Free PDF format)
Best free design strategy template is a simple yet customizable free template example in PDF format. It provides users with four parts, including the Design Strategy, User Personas, Environmental Profiles, Task Profiles.
2. Free One-Page Design Strategy Template (Free Excel format)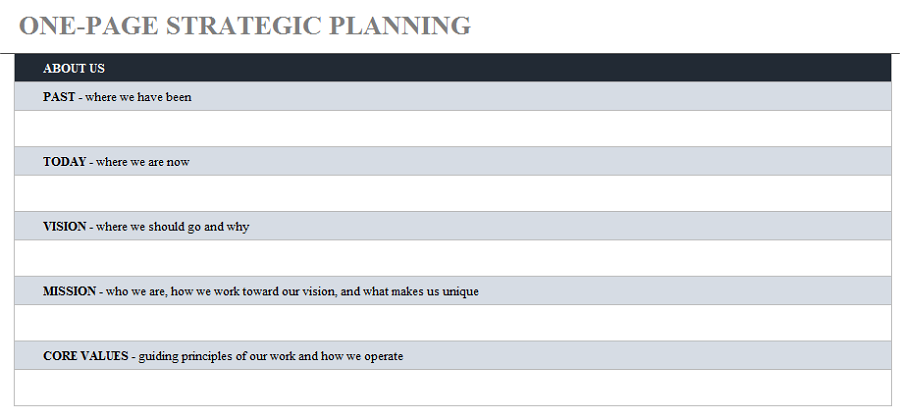 Free One-Page Design Strategy Template is a perfect template for small product teams or corporates to create a short or long term plan or strategy for their future products. It covers all the essentials that a design strategy should have, including the values, strengths and weaknesses, goals, and actions.
3. Free Design Strategic Vision Template(Free Excel format)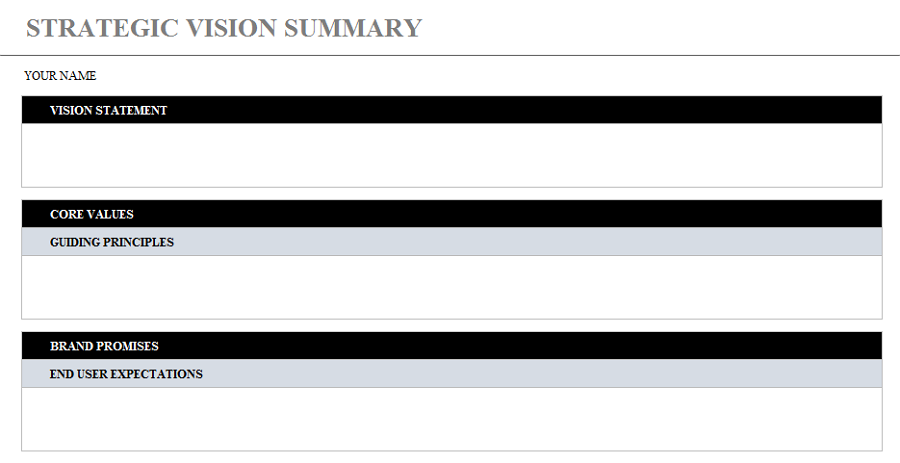 Free design strategic vision template is an overall strategic vision template that you and your team can use to present your design strategy with ease.
Best design strategy courses
1. Design-Led Strategy Design Thinking for business strategy and entrepreneurship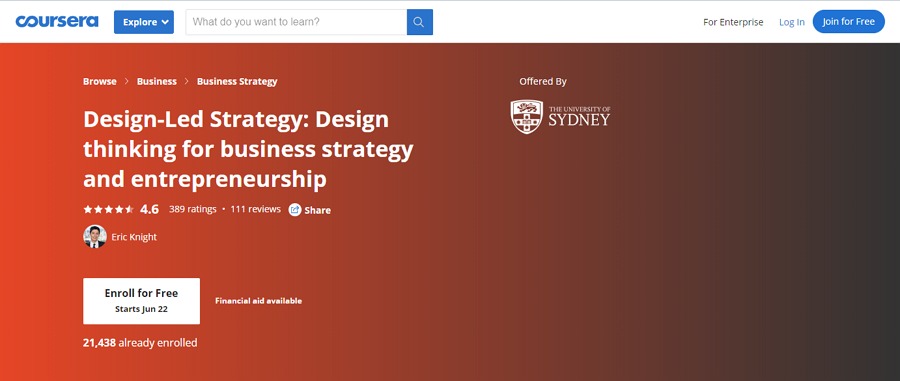 Design thinking is a fundamental concept for anyone who is just starting to learn about design strategy. This Design Led Strategy Design Thinking course is one of the basic courses that you should take to learn more about design strategy.
With this course, you will spend five weeks learning what design strategy is, how it differs from traditional design thinking and business strategy, and how it can be used to improve existing products or services in your business.
2. MBA Design Strategy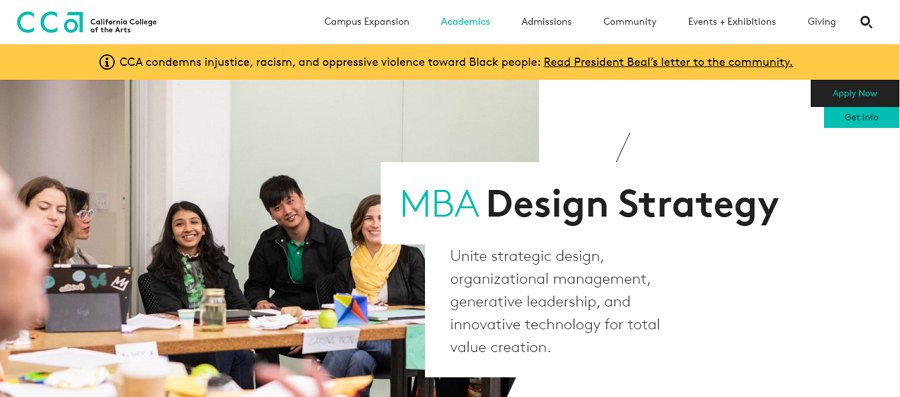 MBA Design Strategy is a program that unites strategic design, organizational management, generative leadership, and innovative technology. It will give you a completely new view of the design strategy and give you competitive advantages that will help stand out from other designers.
3. Designing Strategy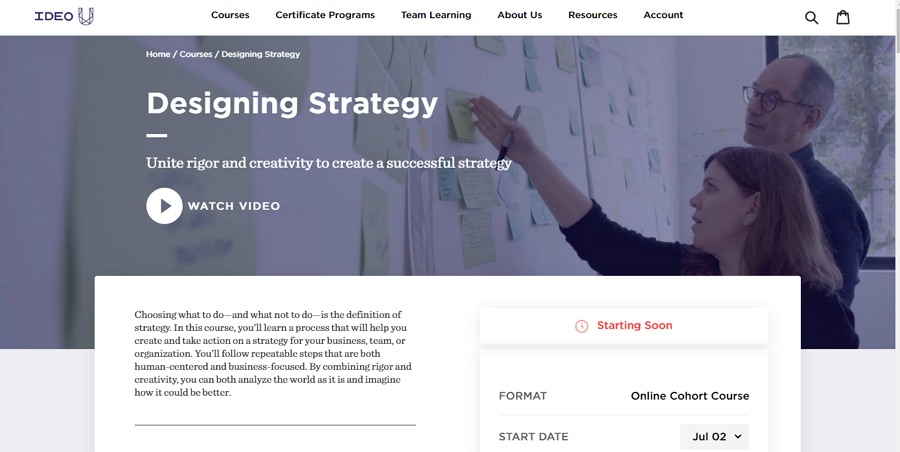 No matter whether you are trying to learn about a product strategy or design strategy, they both are part of strategies. So, it's' vital to start with the basics of strategy making. From this Designing Strategy course, you'll learn a process that will help you create and take action on a strategy for your business, team, or organization.
Best design strategy books
1. Creative Strategy and the Business of Design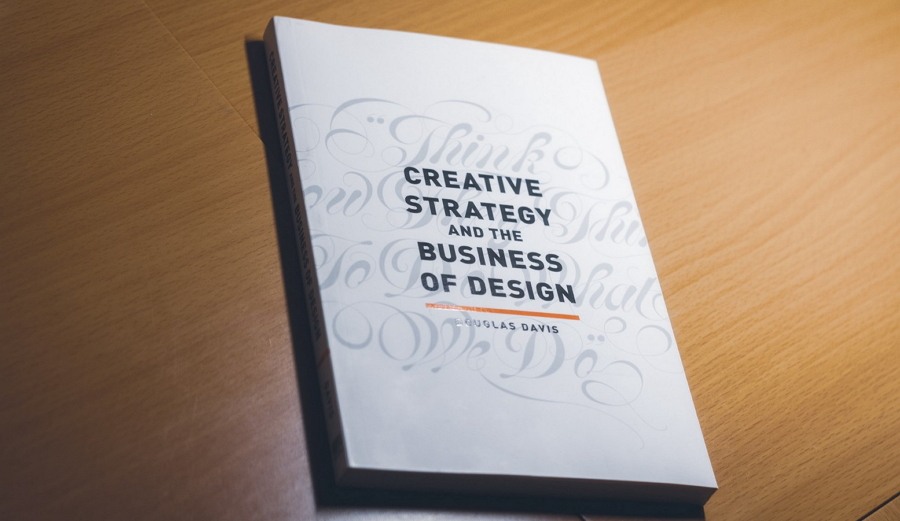 Creative Strategy and the Business of Design is a book that helps you understand what separates good designers from great designers. It bridges the often neglected gap between business, design and strategy. The book explains everything in easy-to-understand stories, case studies, and personal experience to help you have a better understanding of the inner theories.
2.Building Design Strategy: Using Design to Achieve Key Business Objectives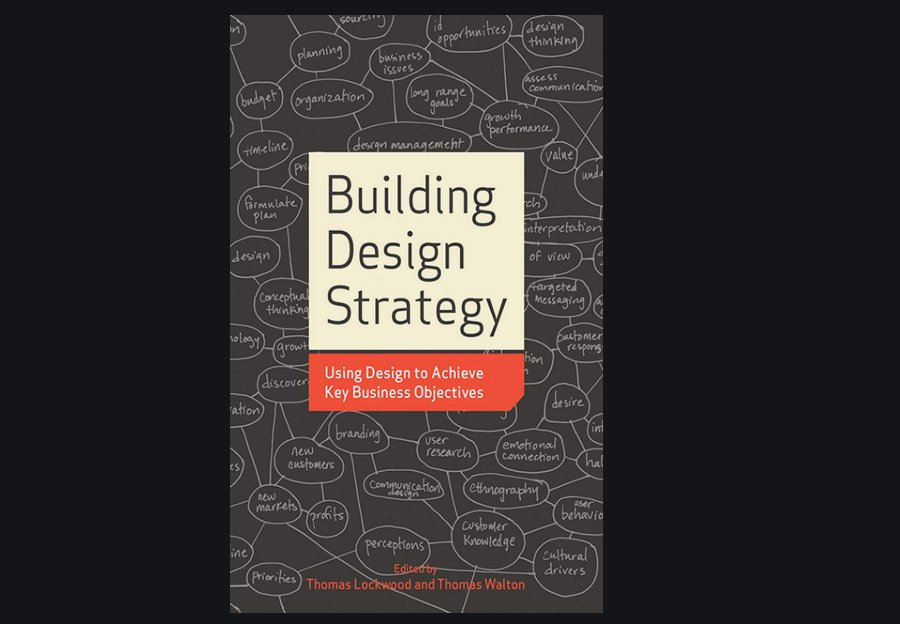 Building Design Strategy introduces many innovative ways to help you and your team solve tricky business problems by building design strategies. Many executive and valuable experiences and insights are shared in this book.
3. Change by Design: How Design Thinking Transforms Organizations and Inspires Innovation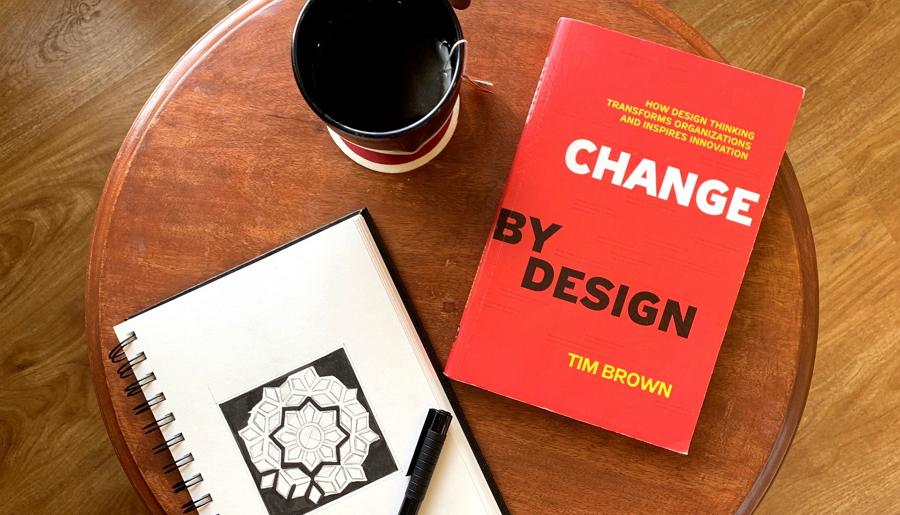 Change by Design introduces the idea of design thinking and tends to guide creative leaders seeking to infuse design thinking into every level of an organization, product, or service. It is also one of the basic books that you should read to learn about product design and business marketing.
Want more? Check this design strategy book list to know more.
Best design strategy tools
Apart from the design strategy templates, courses and books, some design strategy tools that can help analyze your research results, improve and demonstrate your design strategy are essential. For example:
1.Woopra
Woopra is a user analytics tool for websites and mobile apps. It helps analyze the customer journey of the user, provides data in real-time, and makes it possible to analyze all the site's metrics. It is an excellent tool to analyze the competitors, which will help you make a better design strategy with ease.
2.Research Toolbox
Research Toolbox is a PDF handbook that introduces you to 23 research methods that you can use to discover user needs. It will surely help you understand your audience better, making an effective yet executive design strategy.
3.Strategic Planning Tool
Strategic Planning Tool is a fast capability-based strategic planning tool that offers users rich content libraries to create strategic plans in minutes. It helps present and iterate your design strategies with simple drag-and-drop.
If these tools cannot help, also check another 8 strategic planning tools.
Wrap up
These are all the basics that you should know about design strategy as a beginner. We hope these basics, especially the best free resources introduced above, can help you understand design strategy better.