We've shared excellent UX books for designers in previous articles, but it's time to update those resources as there have been new releases that every designer needs in his bookshelf. As we head on deep into the first quarter of 2019, the Mockplus team has put together a list of the top 23 must-read UX design books. These books cater to any skill level and will help you strengthen your UX skills in the coming year.
To provide you with more insights, we've included excerpts of real user reviews which should be useful in determining whether a book is your cup of tea or not.
Let's dive in.
For those entering UX design
1. Don't Make Me Think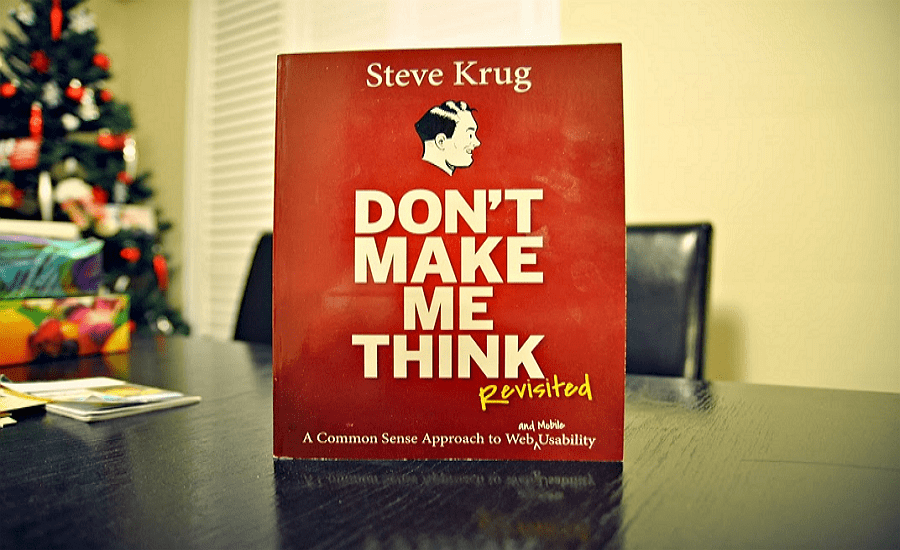 Author: Steve Krug
This book is suitable for anyone engaged in web design and web development. It is not a purely technical book teaching people how to write code. Instead, it gives you clear guidance and provides vivid examples of how to make your site easy for users. Lots of illustrations, photos, clear navigations, and great examples make it really fun to read and easy to understand.
Review: If you design, write, program, own, or manage Web sites, you must read this book." -- Jeffrey Zeldman, author of Designing with Web Standards
2. The Design of Everyday Things: Revised and Expanded Edition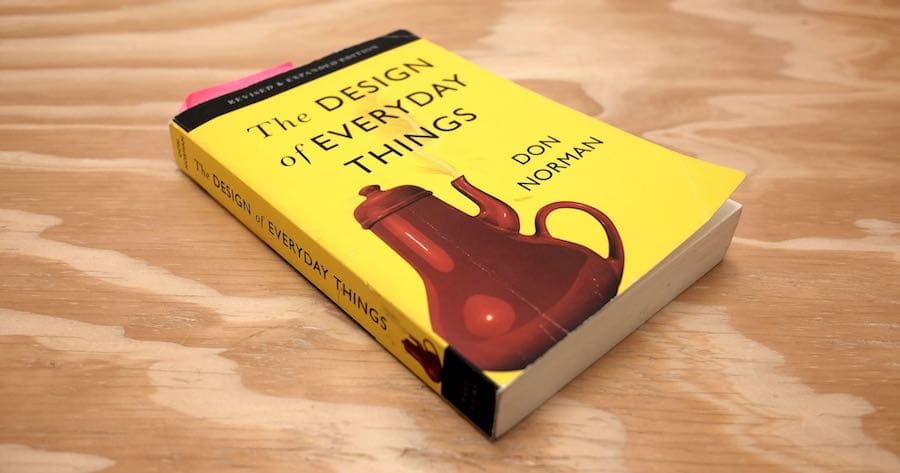 Author: Don Norman
One of the best UX design books out there. The content of this book is interesting, inspiring, and pretty useful. It changes the way you experience and interact with your physical surroundings by providing real-life examples. One thing is for sure: you will find yourself observing that design is everywhere - no matter how it is good or bad.
Review: "This book changed the field of design. As the pace of technological change accelerates, the principles in this book are increasingly important. The new examples and ideas about design and product development make it essential reading." - Patrick Whitney
3. The Non-Designer's Design Book (4th Edition)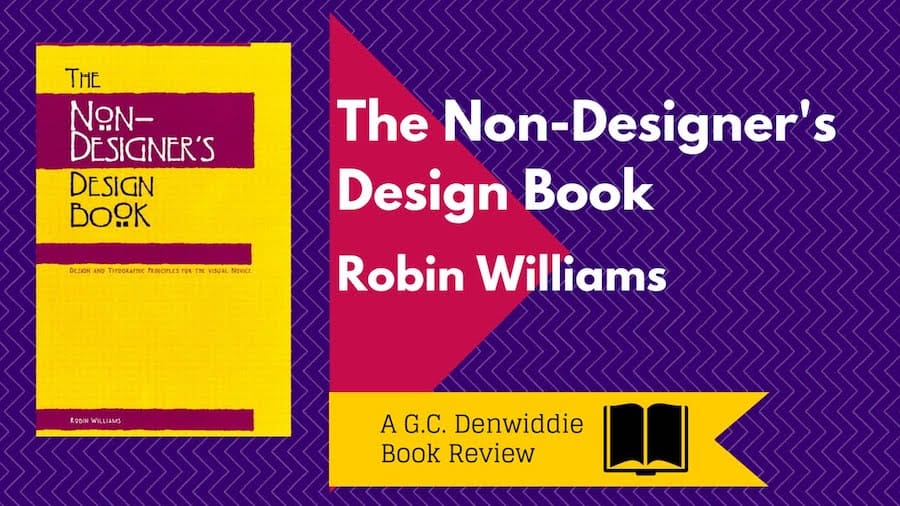 Author: Robin Williams
This is one of the most popular UX design books for beginners. Through her straightforward and clear style, Robin has taught thousands of people how to make their designs look better and professional using four simple principles (Contrast, Repetition, Alignment, and Proximity). Even if you don't have a design background, you can apply these principles to your work. Highly recommended, a great book for novice designers.
4. Designing for Interaction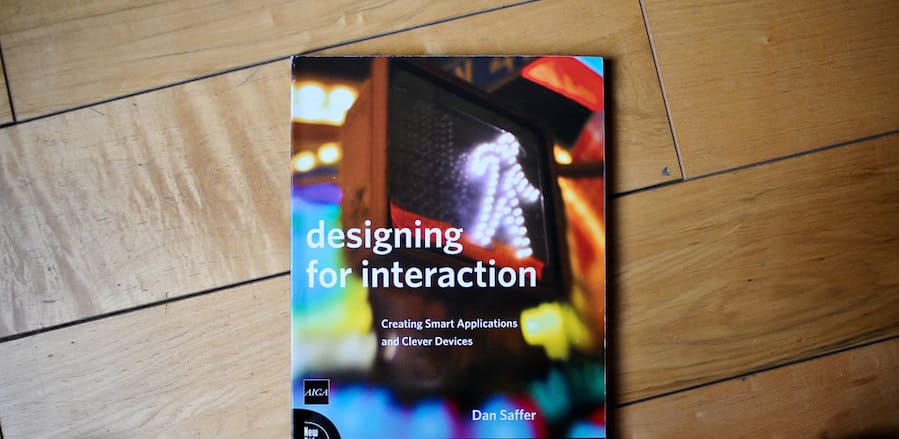 Author: Dan Saffer
The book is primarily concerned with the introduction of interaction design. Dan provides readers with a deep understanding of interaction design in his book, which is of great practical value for telling the audience how to do well in interaction design.
This book will help you:
Learn to create a design strategy that makes your work stand out from the competition
Use design research to uncover people's behaviors, motivations, and goals in order to design for them
Employ brainstorming best practices to create innovative new products and solutions
Understand the process and methods used to define product behavior
5. A Project Guide to UX Design: For user experience designers in the field or in the making (2nd Edition)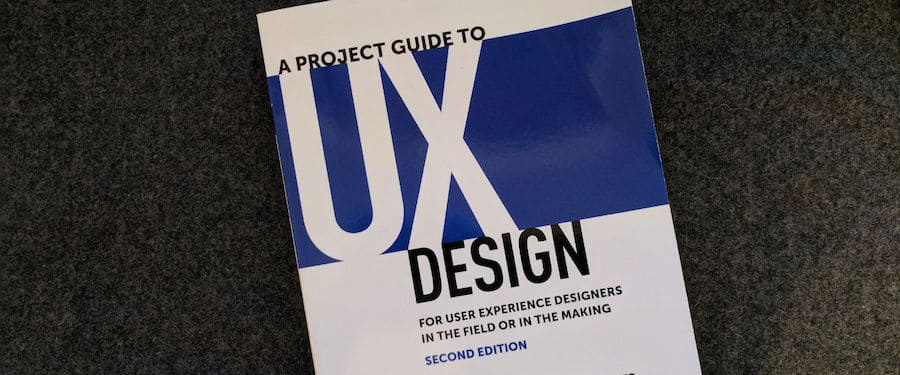 Author: Russ Unger / Carolyn Chandler
This book is a vital reference for UX designers, covering various topics about UX design, including personas, user-centered design, user testing, wireframes, and prototyping. Whether you are an entrepreneur, project manager, or user experience designer, this book will probably become your go-to reference material.
Review: "If you are a young designer entering or contemplating entering the UX field this is a canonical book. If you are an organization that really needs to start grokking UX this book is also for you. " - Chris Bernard, User Experience Evangelist, Microsoft
6. The Elements of User Experience: User-Centered Design for the Web and Beyond (2nd Edition)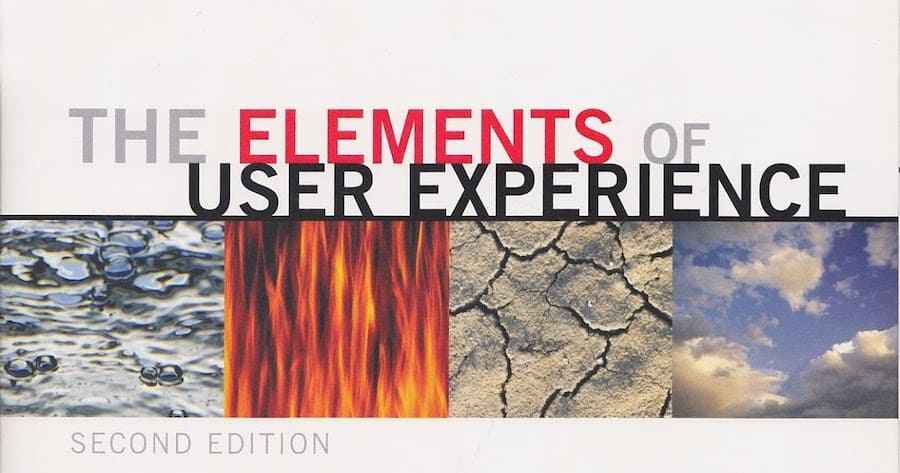 Author: Jesse James Garrett
This book provides an excellent overview of the user experience field. It gives clear instruction about the basic elements of UX design. If you want to learn more about user experience elements, this is a good choice.
7. Undercover User Experience Design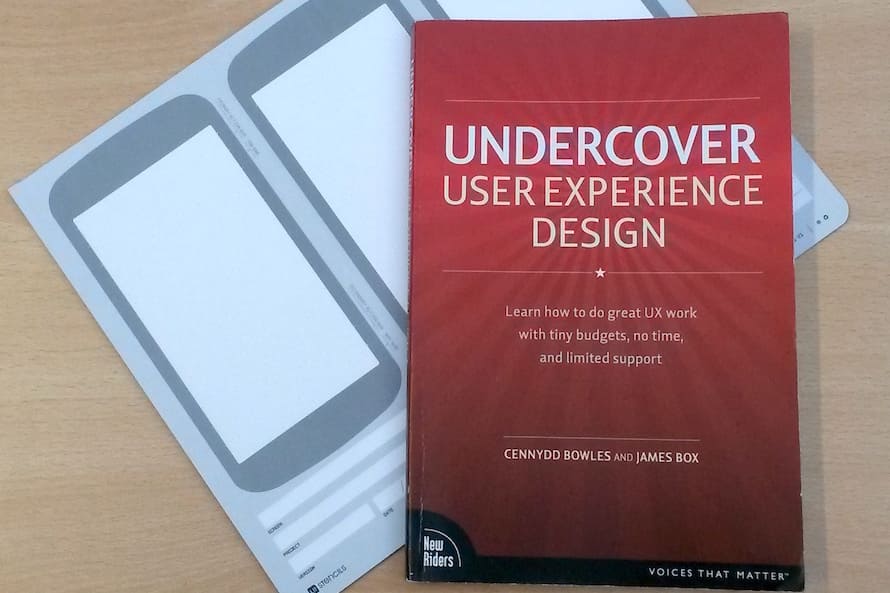 Author: Cennydd Bowles / James Box
An excellent UX design reference and hands-on guide for UX/UI designers, web designers, and product designers, this book provides practical and useful advice on solving the UX-related problems in real companies. Although it is not exactly the newest book in existence, there are still some excellent examples that UX beginners will find valuable.
Review: A wonderful, practical, yet subversive book. Cennydd and James teach you the subtle act of fighting for-and then designing for-users in a hostile world. --Joshua Porter, author of Designing for the Social Web
8. Designed for Use: Create Usable Interfaces for Applications and the Web (2nd Edition)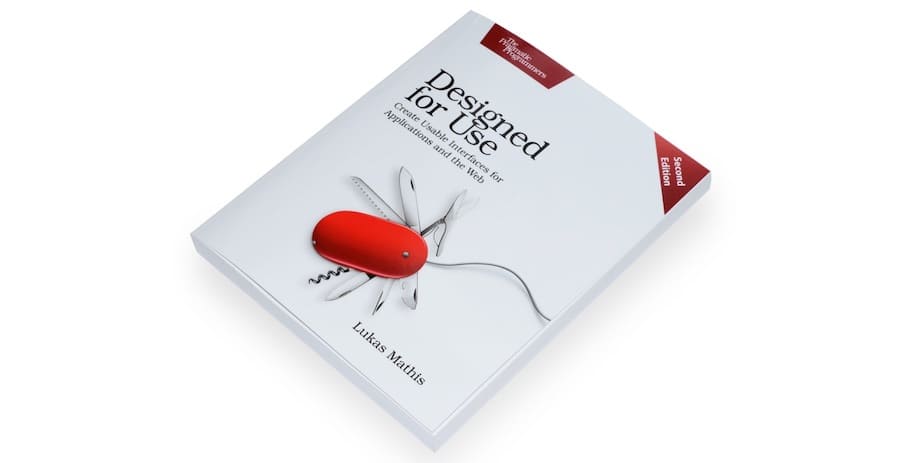 Author: Lukas Mathis
This book aims to teach designers to create easy-to-use applications and websites. In his book, Lukas provides us with a lot of valuable suggestions about usability design, and the most important thing that he pointed out is helping people get things done, easily and efficiently.
9. The Paradox of Choice: Why More Is Less, Revised Edition
Author: Barry Schwartz
A great book explains why more is less. (Yes, take a moment to wrap your head around that.) This book teaches you to make choices in a different way, leading to change your design process for the better.
10. UI is Communication: How to Design Intuitive, User Centered Interfaces by Focusing on Effective Communication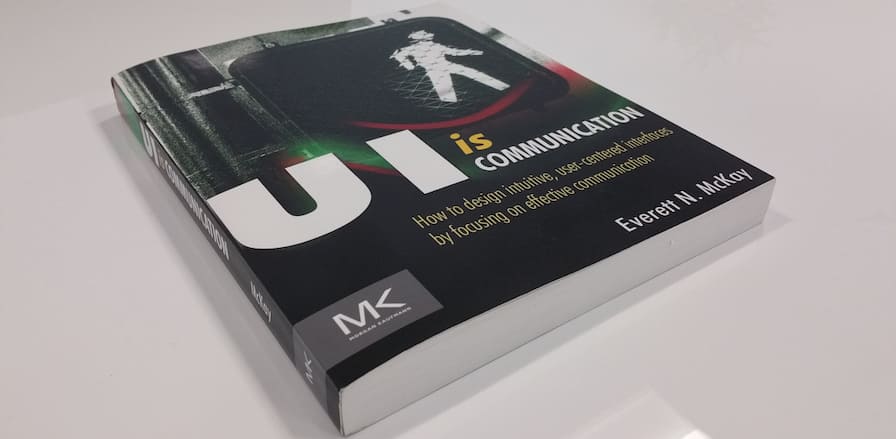 Author: Everett McKay
UI is Communication is a well-written book providing an insightful view on UI design. The author posits that UI design is more than just theory and offers practical solutions for creating a better interface.
For the middle-level:
11. About Face: The Essentials of Interaction Design (4th Edition)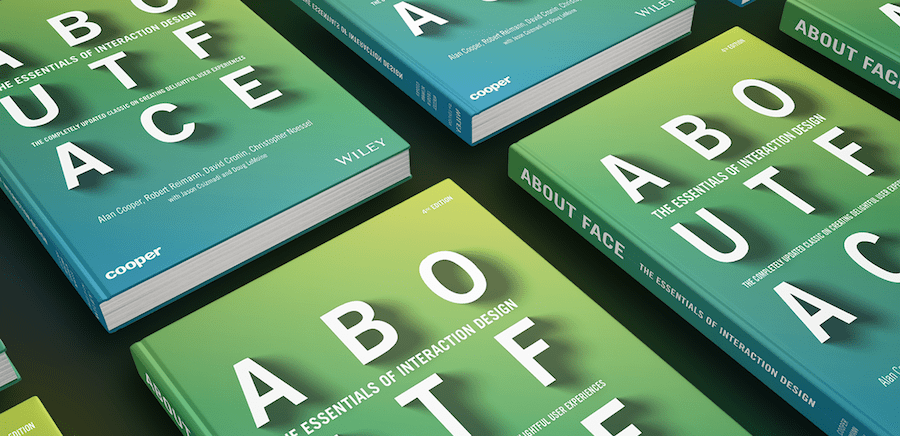 Author: Alan Cooper, Robert Reimann, David Cronin, Christopher Noessel
One of the most inspiring books for UX/UI designers, interaction designers, product/project managers, and digital designers. In this book, the authors explore valuable principles about thinking from the user's perspective and tell us how to design user-centered products.
12. Lean UX: Designing Great Products with Agile Teams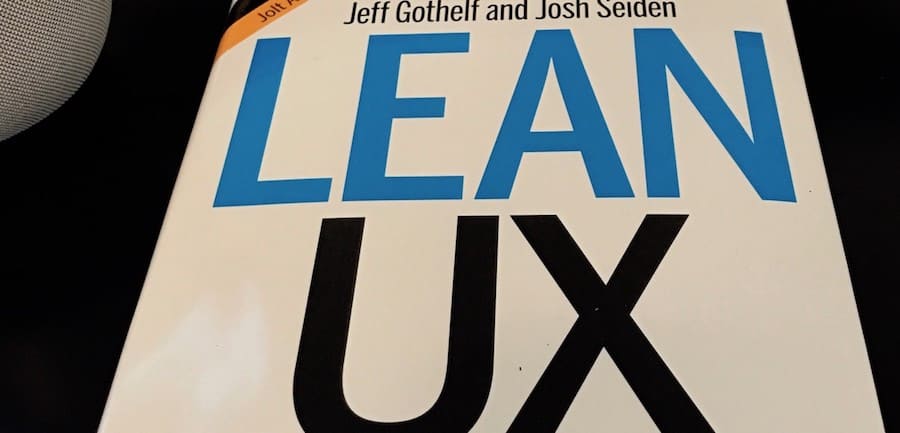 Author: Jeff Gothelf and Josh Seiden
This book is suitable for anyone who wants to learn about lean UX. In this book, the author shows us how to collaborate closely with team members of an agile product team and gather feedback early and often.
13. 100 Things Every Designer Needs to Know About People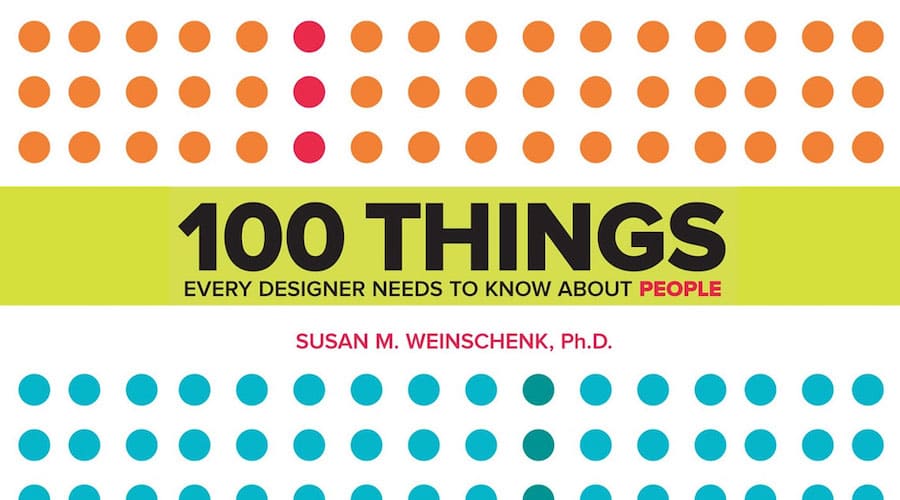 Author:  Susan Weinschenk
This book is highly recommended for those who want to gain insight into human behavior. It gives you information and scientific studies that will help you validate and reinforce your designs.
14. Communicating Design: Developing Web Site Documentation for Design and Planning (2nd Edition)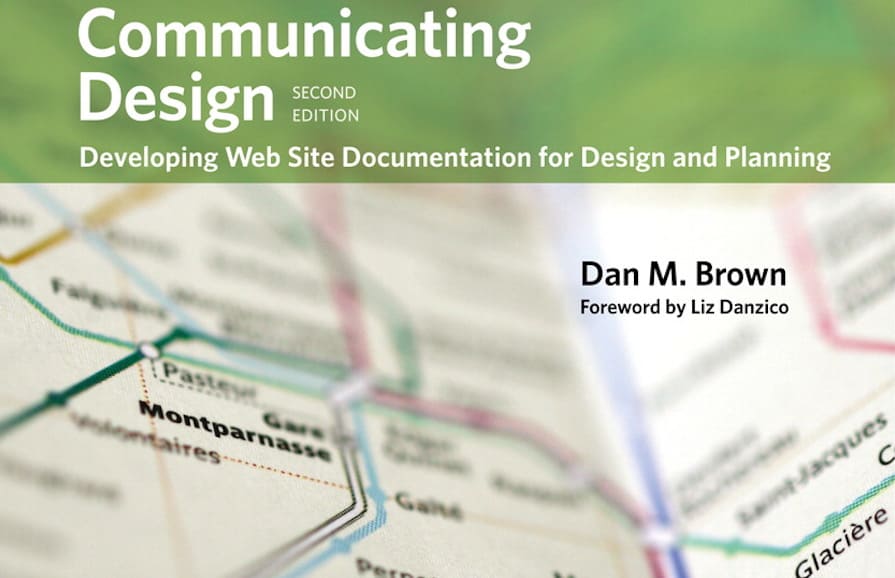 Author: Dan M. Brown
One of the best UX books every designer should keep on their bookshelf.. In this book, Dan shares various means of communicating to facilitate discussions and how to work with team members and clients, with the ultimate goal of improving performance.
15. The Best Interface Is No Interface: The simple path to brilliant technology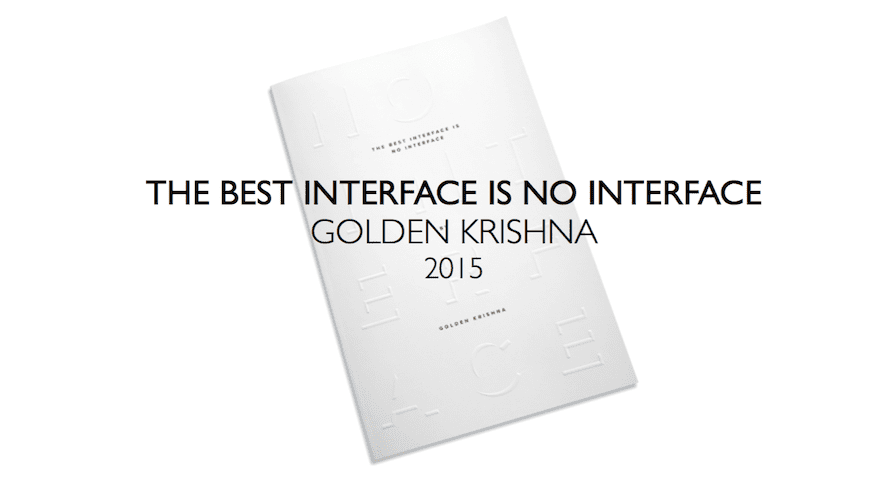 Author: Golden Krishna
Review: "If Silicon Valley doesn't read this book, we're all ****ed."- Doug LeMoine, Managing Director, Cooper
For UX pros:
16. This Is Service Design Doing: Applying Service Design Thinking in the Real World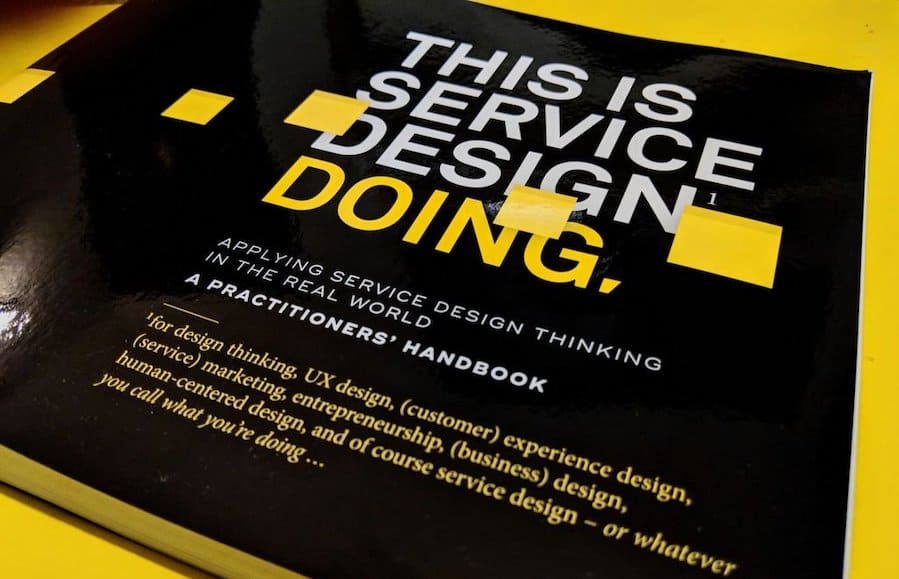 Author: Mark Stickdorn
17. How to Win Friends and Influence People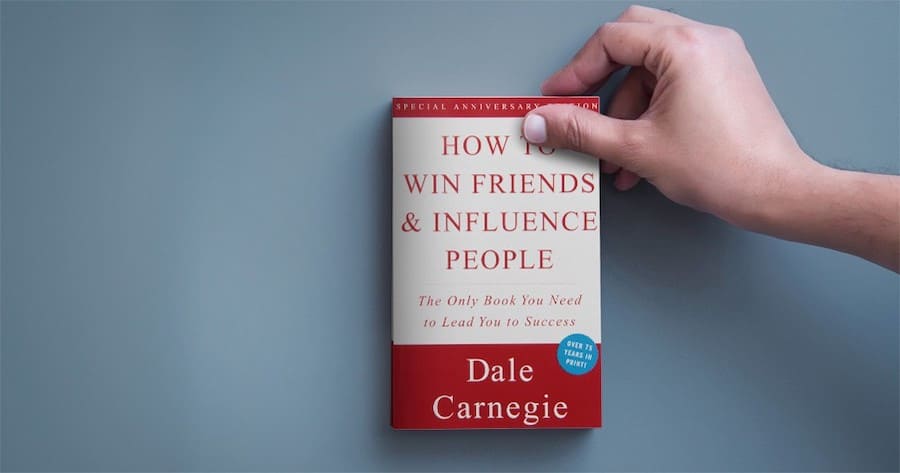 Author: Dale Carnegie
18. Universal Principles of Design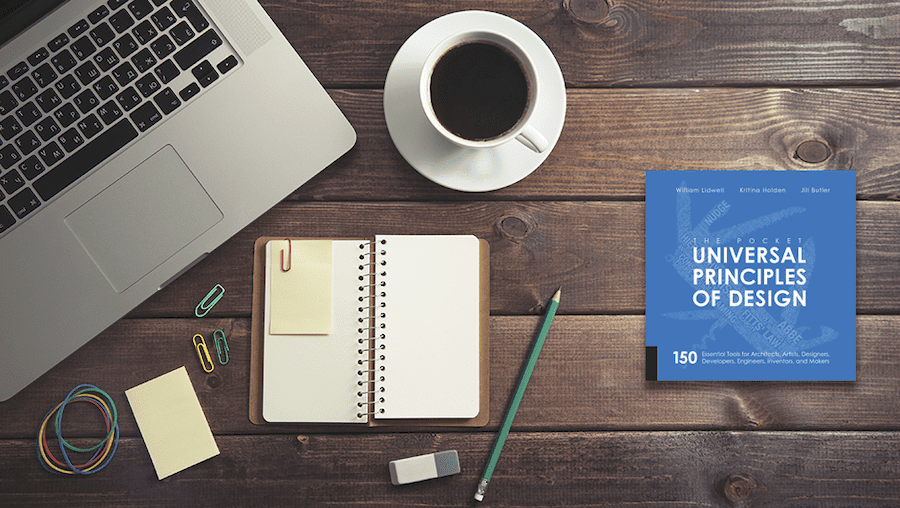 Author: William Lidwell
19. The Humane Interface: New Directions for Designing Interactive Systems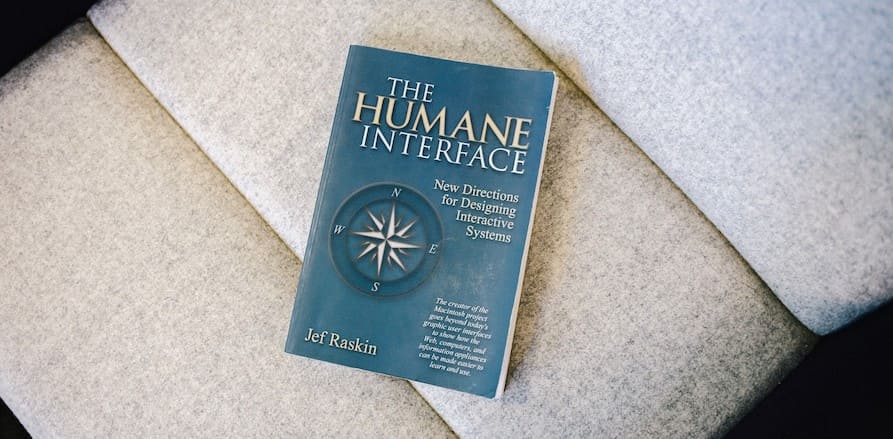 Author:  Jef Raskin
20. Thinking, Fast and Slow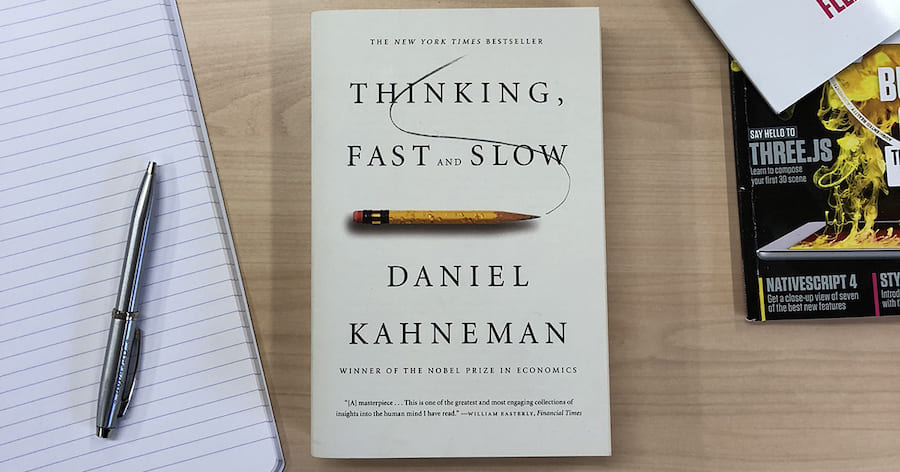 Author: Daniel Kahneman
21. Practical Empathy: For Collaboration and Creativity in Your Work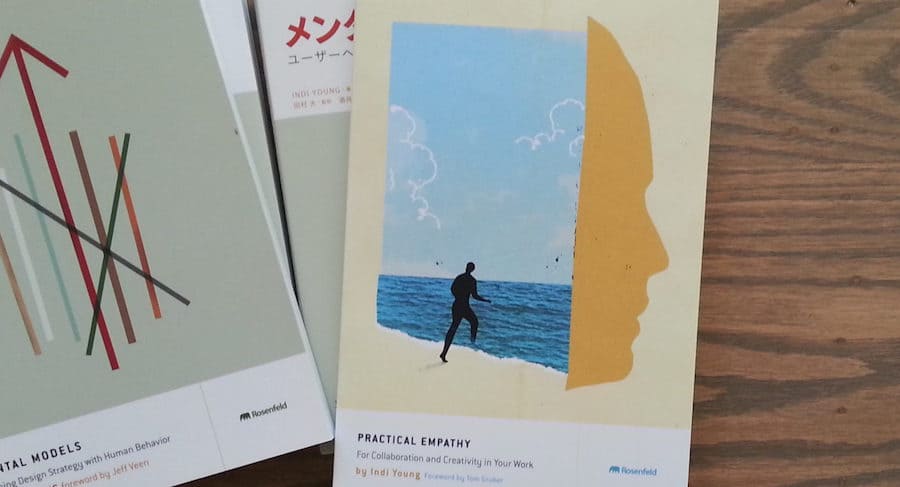 Author:  Indi Young
22. Tools of Titans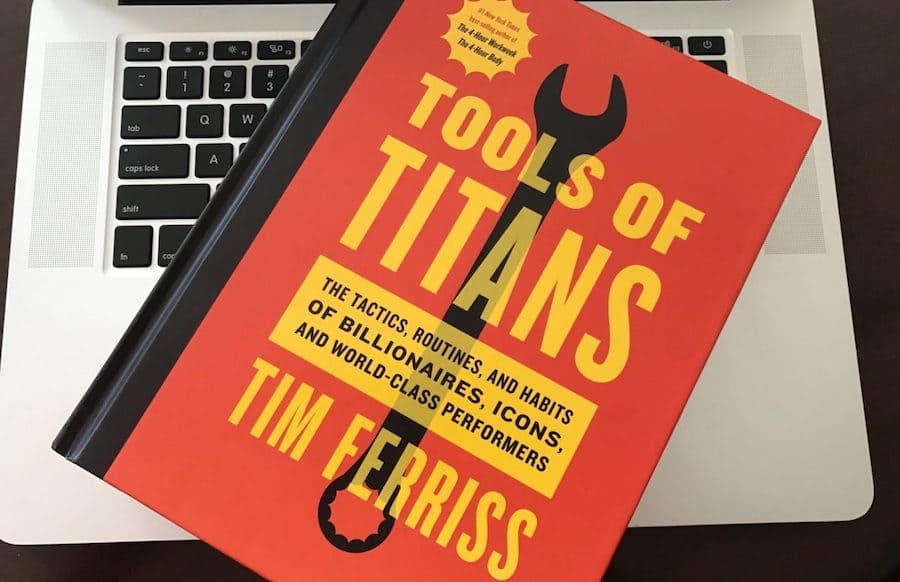 Author: Timothy Ferriss
23. The War of Art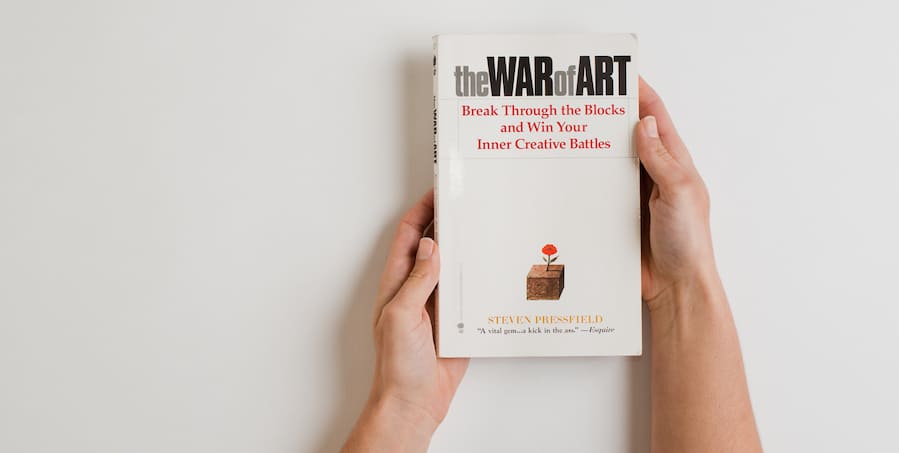 Author: Steven Pressfield
Best UX blogs and communities for Uxers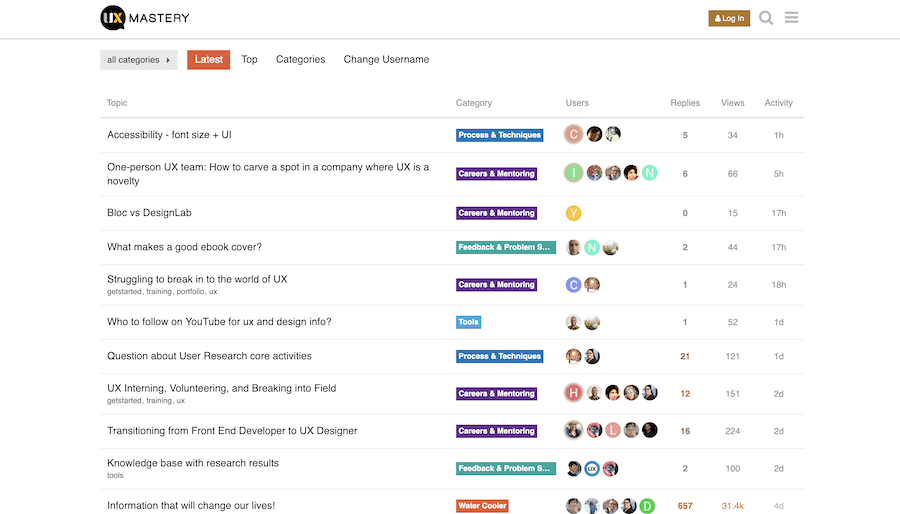 A professional UX community and a good place to share your ideas with others. It's open to anyone interested in UX. Pose any UX-related question or issue, and experienced designers will come to your aid.
UX Design Community is a popular Slack community for UX designers to chat online and anyone who has joined this community is allowed to share their knowledge and ideas with other designers.
User Experience Stack Exchange
This platform is the largest, most trusted online community for UX designers and researchers to learn and share their knowledge. Anyone may ask or answer questions here.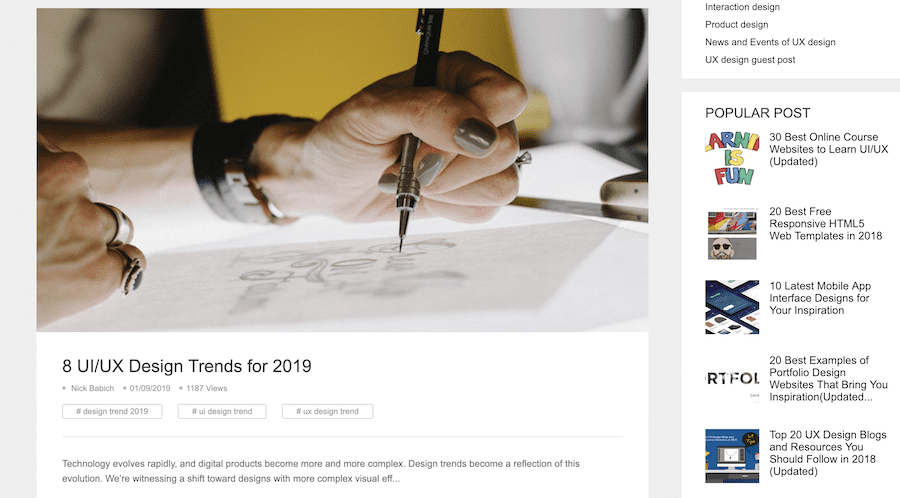 A popular prototyping tool for UX designers, Mockplus also has a knowledge base via its blog. It aims to provide inspirational and practical articles for UX/UI designers. The blog has extensive archives covering UX/UI design, web design, and web development.
You can find all the UX design books in this list on Amazon.
Best UX design tools for UXers
A good ux design tool is essential for UXers to practice and improve their design skills, and faster their designing process effectively:
Mockplus — Prototype, test, iterate and share your designs with ease
To prototype, test, iterate your ideas and get feedback easily and quickly, you need a good prototyping tool. Mockplus, an easier, faster and smarter prototyping tool, is a perfect choice for you to translate your ideas into interactive prototypes, test, share and iterate it with a powerful component/icon/component style/sample library.
Mockplus iDoc — collaborate & handoff your designs online with automatic specs and assets effortlessly
To create a striking web/app with a perfect UX, UX designers should also collaborate with other designers, developers and product managers. Mockplus iDoc is such a good online collaboration tool that allows a team to work together online effortlessly, including uploading designs and documents from Axure/Justinmind/Mockplus, creating interactive prototypes and UI flows, design handoff with automatic specs and assets, and sharing your designs online with ease.
Once you've registered there, you can freely create 5 projects and get 5 members for free.
Overall, we hope these UX design books, blogs, communities and tools can help you.
If you prefer reading online, don't hesitate to save this article and read them anytime on your device.