"Less is more" is a powerful concept that has been applied in various disciplines. Web design follows this idea, with trends leaning toward the clean and minimal. One result of this is that more website templates in this style are being shared as free design resources.
If you're about to embark on a new website project, you're in luck. The Mockplusteam has scoured the web for you and put together a list of the 20 best simple HTML website templates. All the simple HTML templates are free to download. We hope you like them.
1. MyProfile – One Page Simple HTML Resume Website Template
MyProfile is a clean, professional personal Bootstrap CV template. It features a simple, minimalist design and comes with all the necessary features to help you build a stunning resume. As a simple HTML template for free download with CSS, it is lightweight and fast loading. In addition, the codebase is secure and SEO-friendly, making it a perfect fit with all platforms.
Features:
Readily responsive & mobile friendly
Lightweight & blazing fast loading speed
Built with Bootstrap 3 framework
Easy to install, configure & customizable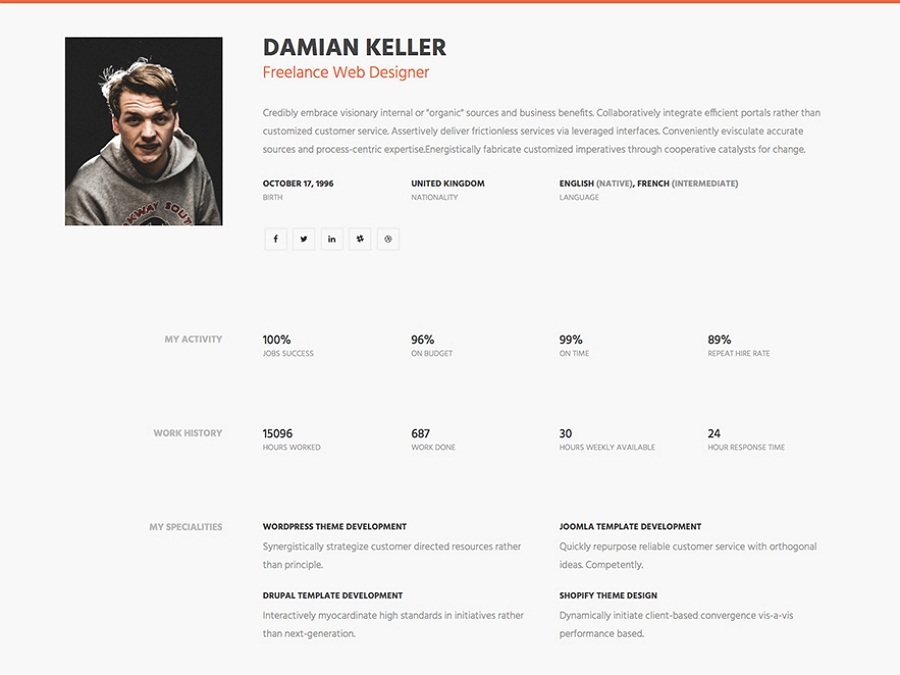 2. Beyond - Free Simple Template for Travel Websites
Beyond is a simple yet highly-polished template perfect for all kinds of travel websites. It is completely responsive, Retina-ready, and mobile-friendly. You can easily personalize each element - from the color schemes to the background to the fonts. Powered with the latest Bootstrap framework, it follows all the latest tech and web trends.
Features:
Hi-resolution & Retina-ready
Mobile-ready and flexible layouts
HD imagery and pixel-perfect design
Full package of pre-built elements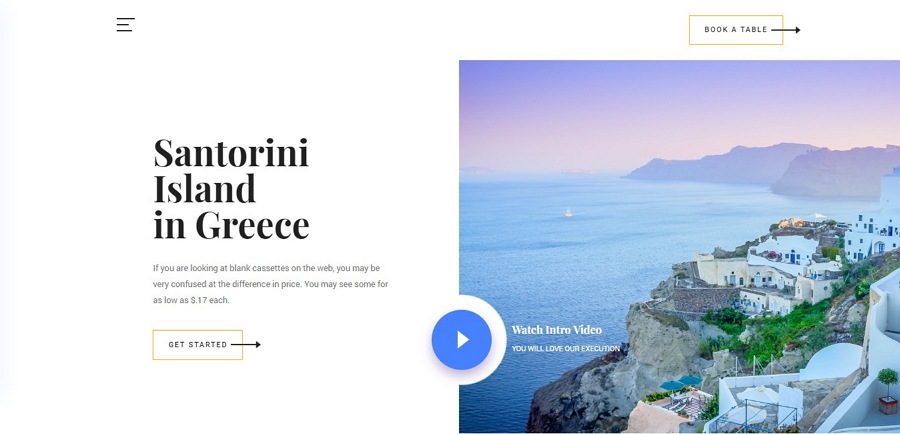 3. NextPrest - Multipurpose Clean E-commerce Bootstrap Website Template
NextPrest is a radical new idea for your e-commerce business. It has ready-made designs for the most popular types for online stores. It contains elements that make for a great basis to create a successful fashion store. It has a responsive theme specifically developed for furniture store websites with a myriad of unique features.
Features:
3 flexible homepage layouts
Ready-made layouts
Simple design and creative interface
Easy to install, configure & customize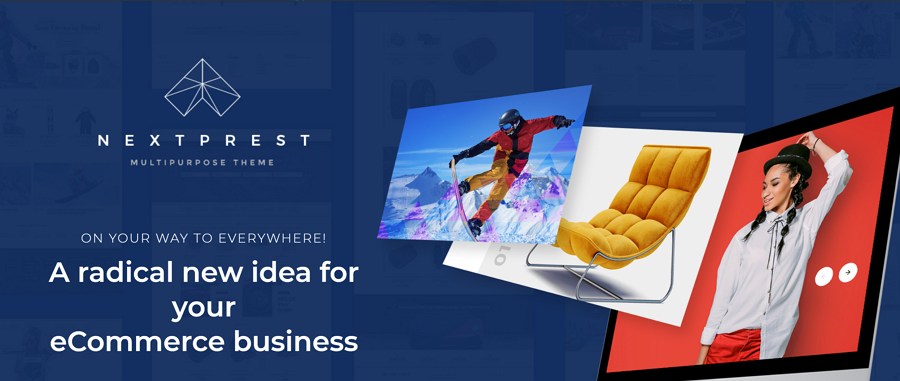 4. Portfolio - Simple HTML Portfolio Template Code
Portfolio is a minimalist HTML portfolio website template. The site consists of 4 main sections: About, Service, Portfolio and Contact. You can display your works in grids and provide information with the project title and description. There are several ways to modify the HTML template. For example, you can simply add content with these HTML codes. In addition, it provides a CSS tutorial to modify your template styles.
Features:
Simple design and minimalist structure
Fully responsive layout
Easy to install, configure & customizable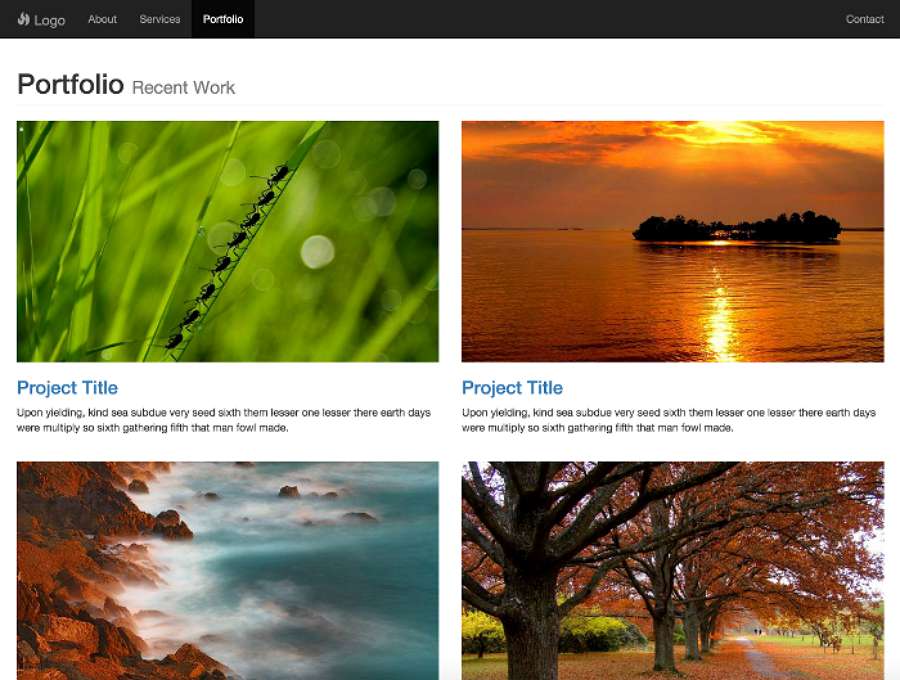 5. Explore Tour - Travel Agency Modern HTML Landing Page Template
Explore Tour is a simple modern advertising tool with a one-page structure. It is designed specifically for travel and tour agencies. This HTML template has a gallery to present visual content in the most appealing way. With its high-definition support for visuals, the template emphasizes color and detailed content meant to impress visitors. In addition, you can blog about tours and guides.
Features:
Simple tour search system
Boosted website navigation
Modern design with some effects and elements
Social options and testimonials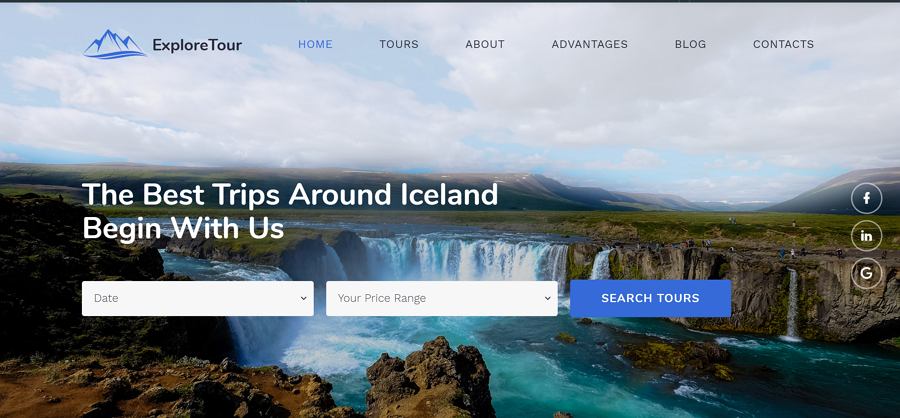 6. Oleg Vasilev - Copywriting Services Ready-to-Use Modern HTML5 RU HTML Template
Oleg Vasilev is a simple HTML5 template with CSS. Based on the intuitive and optimized code, this simple and adaptive Copywriting Services Modern Multipage HTML5 RU Template is perfect for the personal business website. You'll have a powerful drag-and-drop Novi Builder with a full set of useful add-ons.
Features:
Ready-made layout styles
Google fonts
Fully adaptive designs
Retina screens
Modern technologies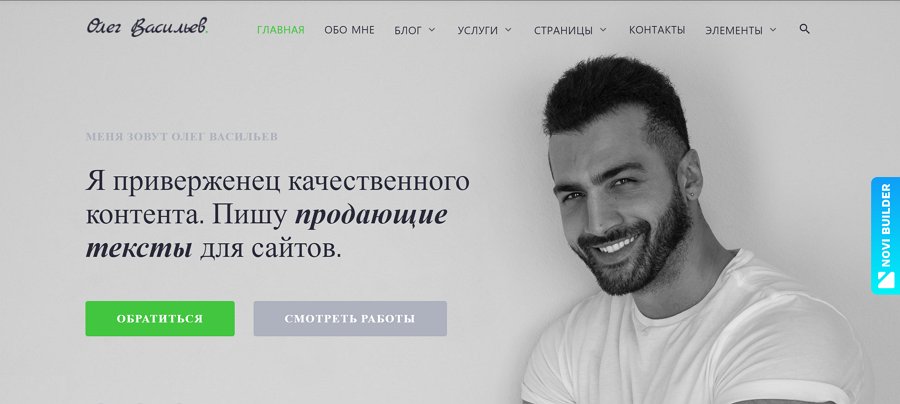 7. AdminPortal - Simple HTML5 Templates with CSS for Government Agencies
AdminPortal is a clean and well-designed RU website template. It is a perfect choice for a city government website. It has a clean design with many visual effects and elements to choose from. The template also contains pre-built pages, which you simply have to fill with content. If you want to edit or redesign your website, you can do it with simple drag and drop - no need for any coding
Features:
Simple search and navigation
Blog and social options
Google maps, dropdown menus, sliders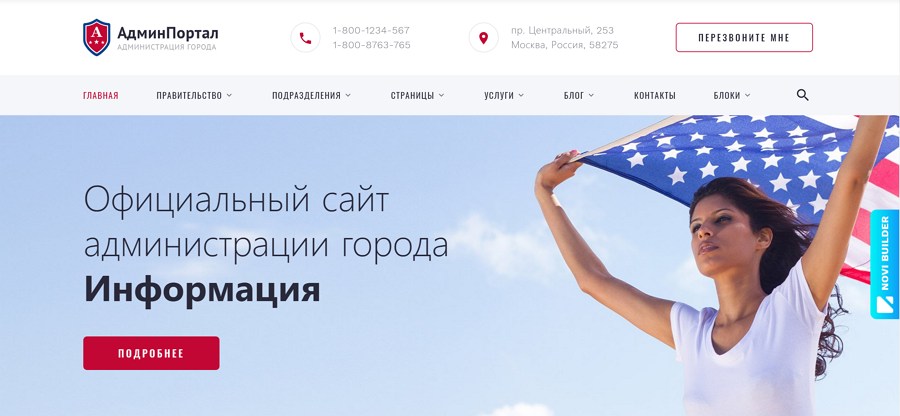 8. Profilab - Marketing Agency Clean HTML Bootstrap Landing Page Template
Profilab is a free-to-download simple HTML template. However, it does not have CSS. It was developed especially for marketing agencies and advisory services. It has valid coding and an easy editing process. It includes pre-built pages you can use to present your services and team. There is a blog to provide users with fresh updates, as well as testimonials to gather and share feedback.
Features:
Responsive layout built with Bootstrap 4
Free premium images
Rich UI kits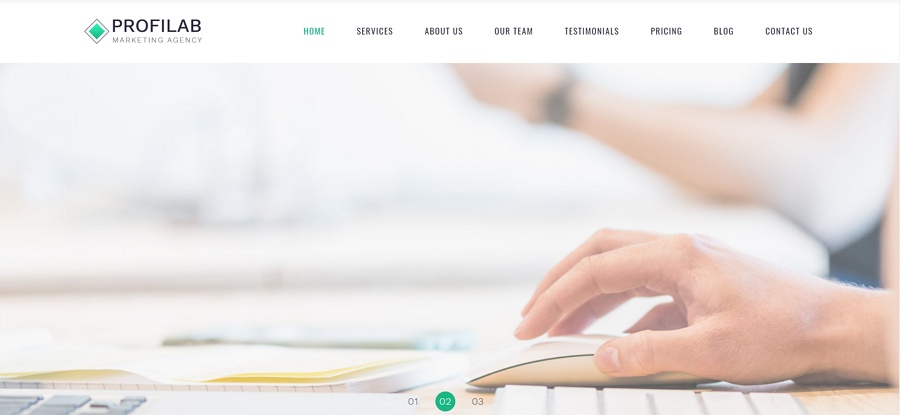 9. InWeb - Web Development Studio Clean Multipage HTML5 Website Template
InWeb is a simple CSS template for web development studios. It is easy to edit and adjust. You can upload images for the slider and put your own image in the background. This attractive template offers users a number of functional features. Its code is SEO-optimized and its pages well-organized.
Features:
Google fonts
Adaptive interface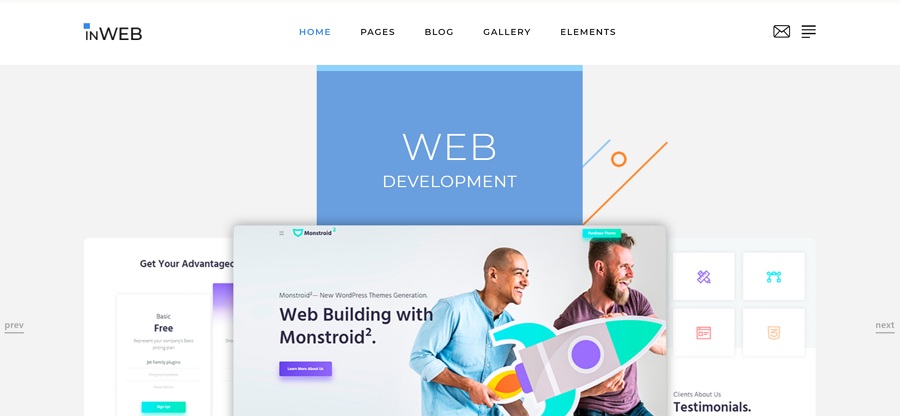 10. Lee - Photographer Portfolio Minimal HTML5 Landing Page Template Without CSS
Lee is a fully responsive Photographer Portfolio Minimal Landing Page HTML5 Template. It is one of the best templates to use to create a fully functional portfolio landing page. This beautiful, optimized landing page is perfect for photographers to showcase their work. It offers simple but powerful customization options for the logo, appearance schemes, social network icons, and other functions.
Features:
Various landing page layouts
Optimized for SEO
Intuitive and friendly control panel
Free support and well-written documentation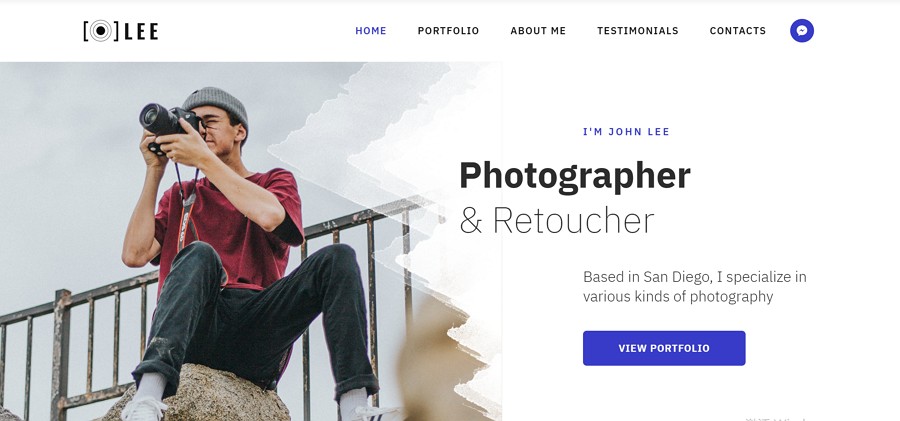 11. Green Day - Food Store Clean HTML Bootstrap Landing Page Template
Customers today often go online to shop for all sorts of products, high-quality food is one of them. If you're in this business, you need an outstanding website to provide people with healthy food. The Green Day Landing Page HTML Template can meet your needs perfectly. It was developed especially for food stores and comes with e-commerce features. It is an eye-catching and user-friendly website template that provide customers with a comfortable shopping experience and intuitive navigation.
Features:
Well-developed design
Highly responsive and works perfectly on all devices
Gallery to impress customers with high-quality images
Clean design to highlight products and most important information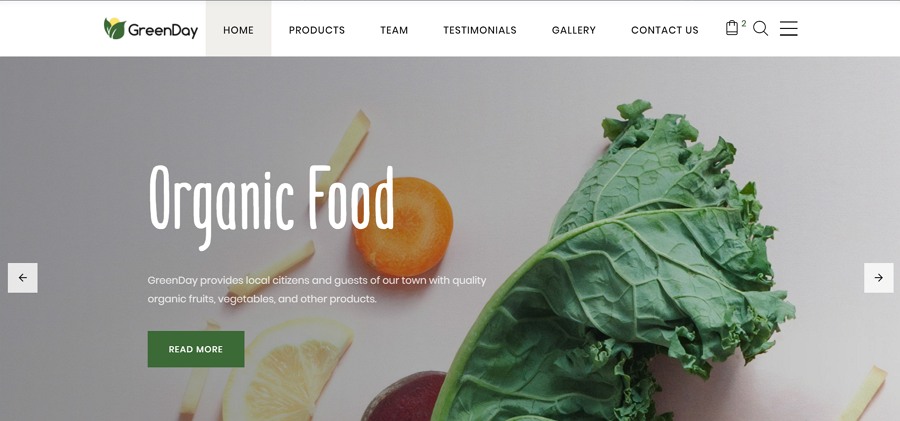 12. Digimint - Business Services Clean HTML Landing Page Template
This is a free HTML website template for marketing agency beginners. It is a professionally developed website with eye-catching design and attractive visual effects. It is easy to edit and requires no coding. With Digimint, you can showcase your team and services easily in the most professional manner.
Features:
Portfolio and news blog
Social options
Clean design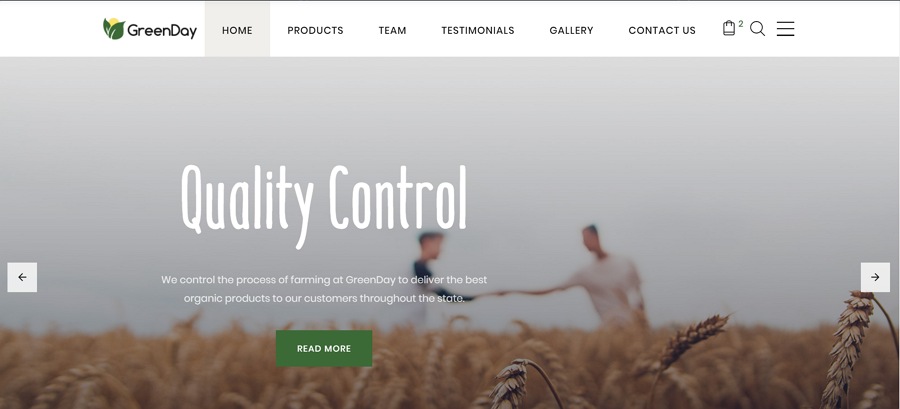 13. Projection - A Simple, Minimalistic Landing Page Responsive HTML5 Template
Projection is a free simple HTML landing template for businesses. It contains only the most important information, doing away with clutter. It has a well-designed contact form to help users get in touch with you easily.
Features:
Clean design and simple layout
Big image background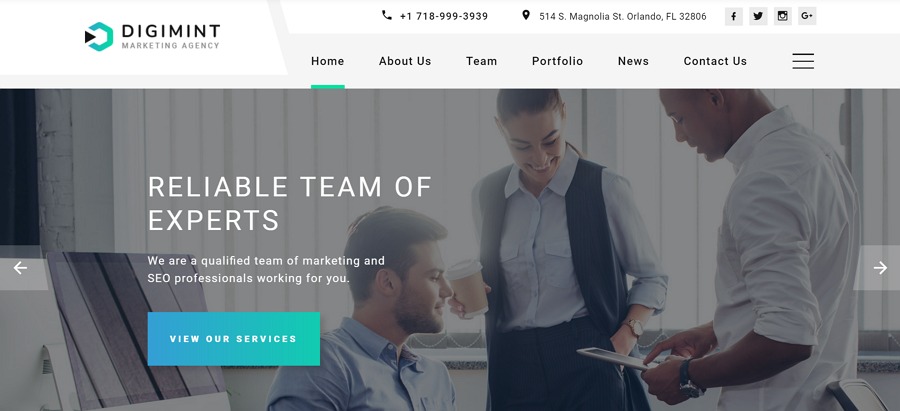 14. Visualize - A Simple, One-page Portfolio Design with a Fully Functional Lightbox
Visualize is a responsive HTML site template designed by TEMPLATED and released for free under a Creative Commons License. Its gallery is ideal for professionals whose works are visual-heavy, such as UX/UI designers and photographers.
Features:
Nice color scheme
Clean and modern design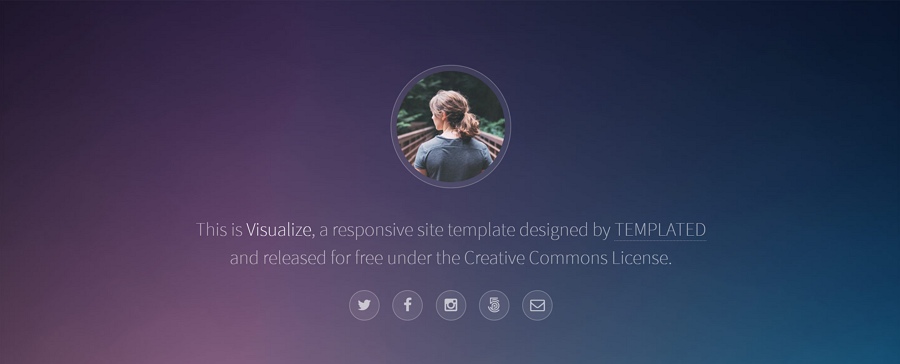 15. Technews – Free Bootstrap HTML5 Magazine Website Template For Technology News Portal
Technews is a minimalist Free Bootstrap HTML5 Magazine Website Template perfect for creating technology-related news, newspaper, and review sites. This template is lightweight, coded efficiently, optimized for search engines and is compatible with modern browsers. It is also mobile-friendly and responsive.
Features:
Built with Bootstrap 3 framework
Mobile-friendly responsive layout
SEO friendly and secure codebase
Lightweight & fast performing site
Highly cross-browser compatibility

16. Bakery - Free HTML Template
Bakery is a free simple HTML template coded for cafes, cake shops, and other food-related businesses. It features a full-width design with big web elements and image holders. In addition, it has parallax scroll effects to give an interactive feel as the user scrolls up and down the web pages.
Features:
Fully responsive
Parallax scroll effects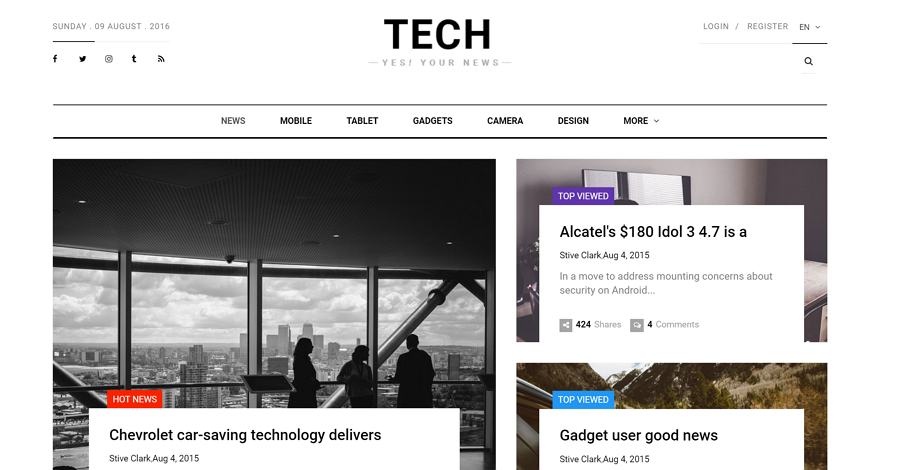 17. Explorer – Free HTML Photography Website Template Using Bootstrap
Explorer is a simple website template for beginners. This clean template is the best choice for building a photography website to make a brand. As a free Bootstrap template, it can showcase your best shots using the unique and beautiful grid layout perfectly.
Features:
SEO friendly codes
Mobile friendly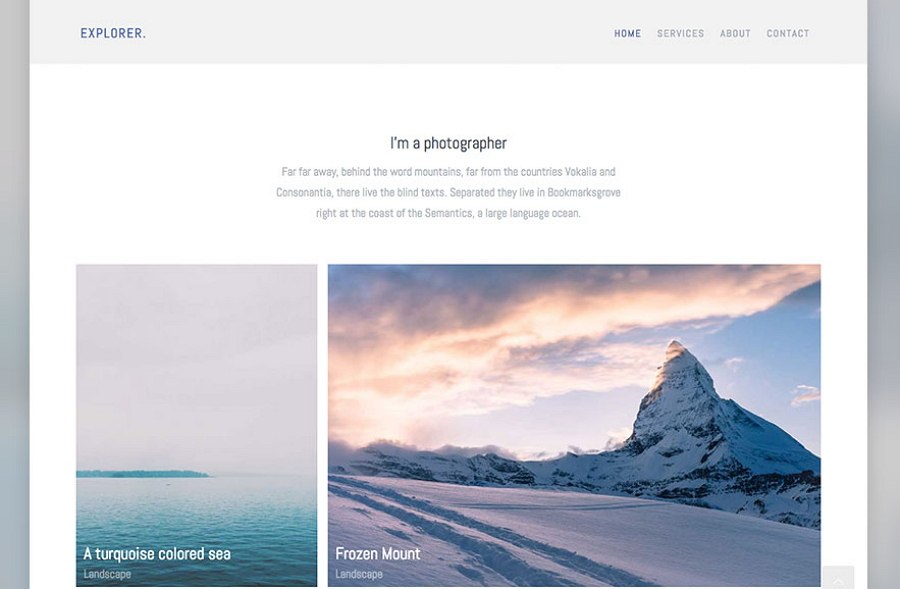 18. Photon - Free HTML Photo Website Template
Photon is the free photo website template to create the neatest online portfolio and photography. It is easy to adapt to. The super clean and minimal home page is accompanied by overlay sidebar navigation, stunning galleries and fully functional contact page with a form.
Features:
Responsive and retina-ready
Google fonts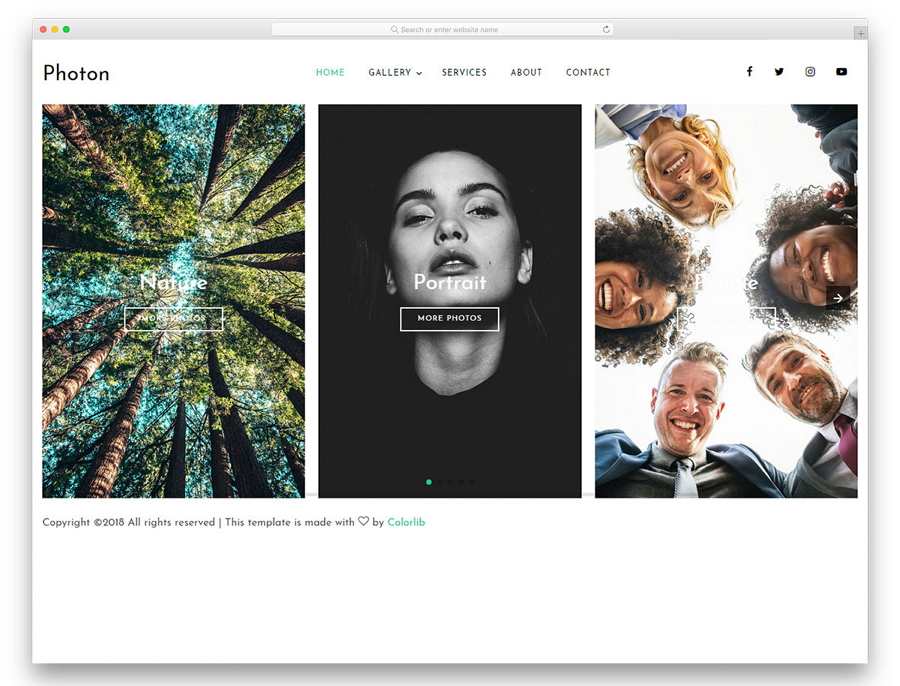 19. Frame – Free One-page HTML5 Template Using Bootstrap
Frame is a single page HTML5 website template using Bootstrap. It is straightforward and gets higher conversion rates than multi-page websites. It's ideal for startups, though any business will benefit from it. Frame has a features section, parallax, pricing,
Features:
Fully responsive
SEO friendly codes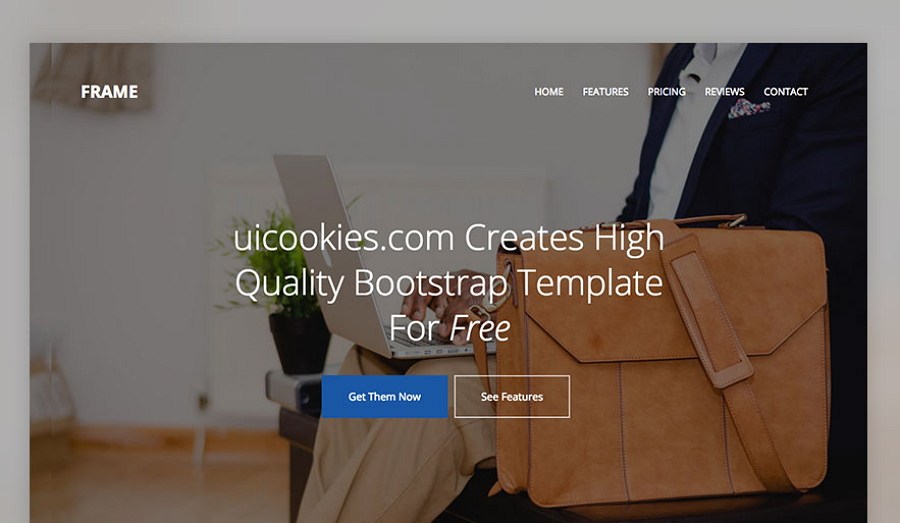 20. Initial – Free Bootstrap 4 Template for Creative People
Initial is a clean and minimal Bootstrap 4 template types of creatives - individuals or agencies alike. It features an owl carousel and noticeable call-to-action buttons along with its clean and minimal design.
Features:
Nice navigation bar
Social media icons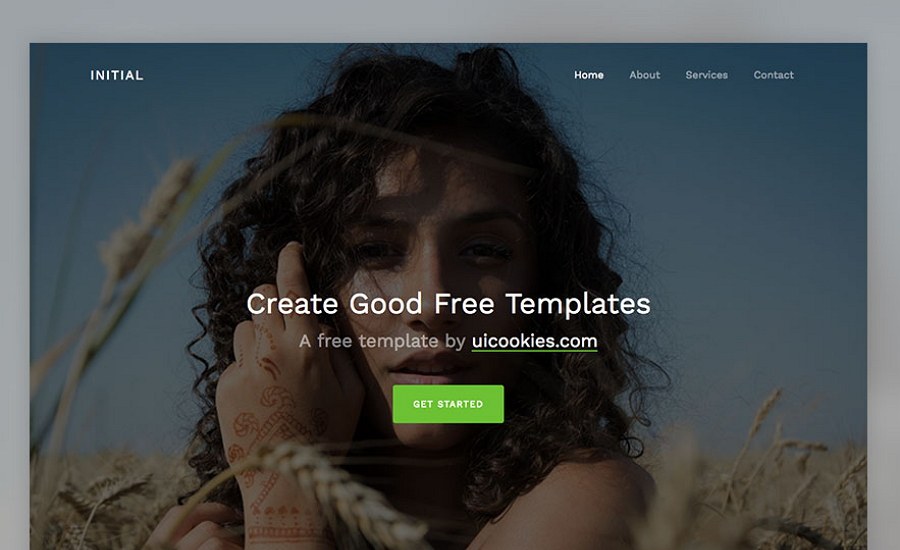 More Free Simple HTML Templates Resources:
Free website templates for anyone looking to create a simple website. All templates are free to modify.
Very basic free HTML5 templates for free download.
Various HTML5 templates resources for you.
The most powerful HTML template resources.