What is website design?
Web design is an art, a commercialized and "technicalized" art.
Web design is a continuation of graphic design, or high-level graphic design. Like graphic design, web design is based on visual design, but there are differences between web design and graphic design.
"Individuals in the Graphic Design field often have more freedom because they are not restricted by programming, resolution or speed. Web Design professionals have to balance good design with speed and efficiency for the web."- Captainjack
Visual + interaction = web design
A web page is designed to be used by people. They will interact with the website and decide if it is user-friendly and helps solve their problems.
The basis of "visual design" is planning and interaction design. The final "visual design draft" is in line with the brand positioning, ensuring that production, operation, and user needs are met. In fact, this is a fundamental skill of a web designer.
So what makes a good website design?
Good looking + easy to use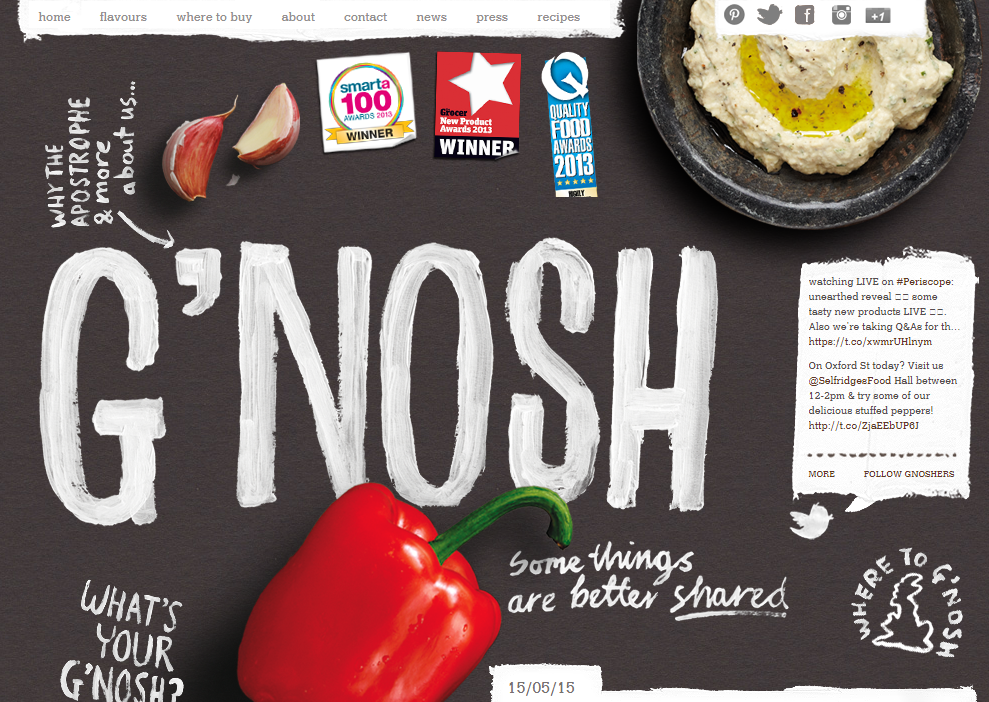 Resource:G'nosh
Here are some of the best website design examples for you to learn from.
What is a web designer?
Web designers are responsible for the layout of a website, its visual design. They use tools such as Photoshop,Fireworks and Mockplus.
Web designers not only know professional design more than graphic designers do, but they also know basic coding language.
Web designers are responsible for:
The overall performance/style of the website
The user's visual experience
Overseeing design and production of the webpage
Graphic design of the product catalog
Advertising design for various events
Assisting developers in page design
What is a web engineer?
Web engineers are also known as web front-end developers. They usually use HTML, CSS, JavaScript, Jquery, and other web front-end code to reconstruct the "visual design draft" of the web designer, as well as interactive animation.
The front-end engineer not only has to cooperate with the web designer but also cooperates with the back-end engineers to do the data collection and processing of the web-client.
"Web design partially overlaps web engineering in the broader scope of web development. Web designers are expected to have an awareness of usability and if their role involves creating markup then they are also expected to be up to date with web accessibility guidelines."- Wikipedia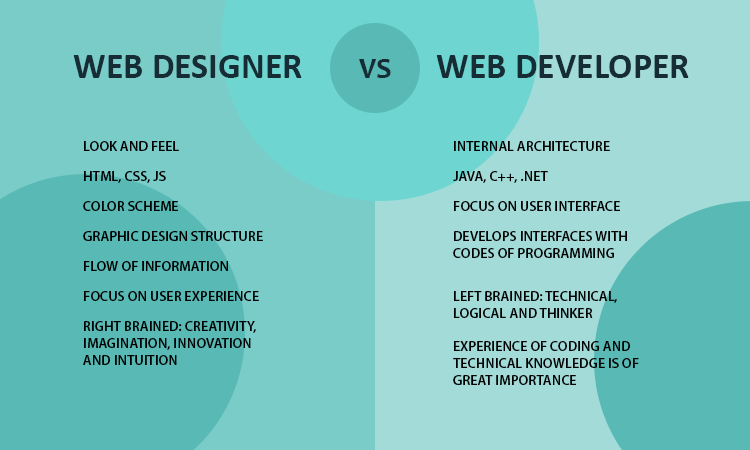 For beginners: how to learn web design?
Web design can be quite complex and daunting. Before you start learning web design, you need to spend enough time understanding and learning about its origin, development, application, and future.
If you're interested in launching a career in web design, I suggest starting with my previous article - Beginner's Guide: How to Learn Web Designing at Home. It is a great guide for beginners who want to learn web design.
For additional resources, do read on.
Web design tutorials for beginners
All you need to learn web design and development, you can find online. But, it's easy to get overwhelmed by the large number of YouTube videos to watch, the tons of articles to read. and millions of courses to sign up for. So, we've hand-picked the best 15 web design and development tutorials that you can find on the web. If you pick some of them and put in the time to practice, you'll be surprised how much you can learn and achieve.
Related: 41 Best Web Design Resources for Web Designer and Developer in 2018

Resource: The Cool Club
Web design software for beginners
Web design can't live without web design tools. An excellent web design tool not only makes your web design more prominent but also improves efficiency and saves time.
However, with the emergence of more and more web design tools, it is crucial for beginners to choose a tool that suits them perfectly. In my last article, I compiled 7 best free web design tools, each with a review. Check it out - I hope you find one you like.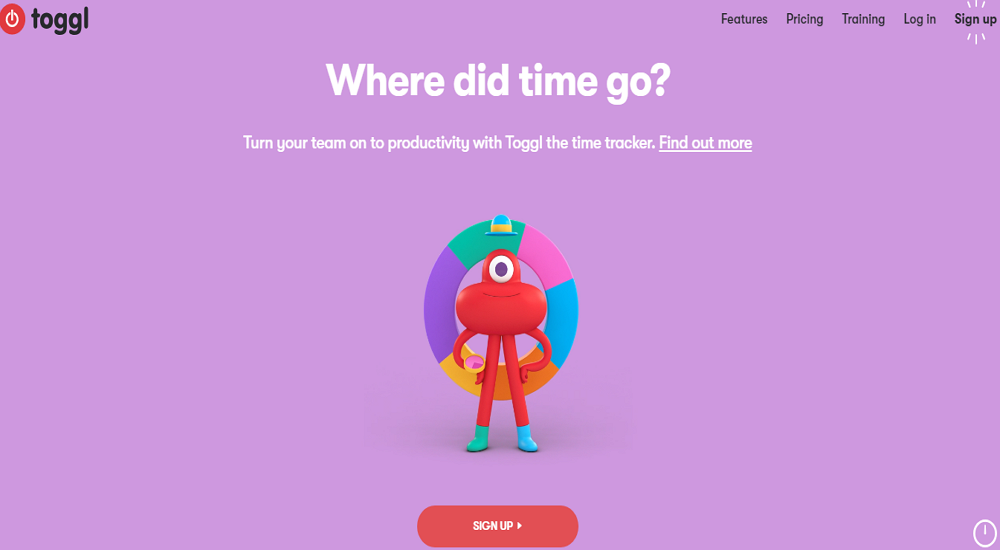 Resource: Toggl


Web design online courses for beginners
For beginners, learning web design on your on will take more time, but there are many excellent web design courses out there. With a master's guidance and some effort on your part, becoming a junior web designer is not a pipe dream. We handpicked 20 best web design courses for you to choose from, each one with a review.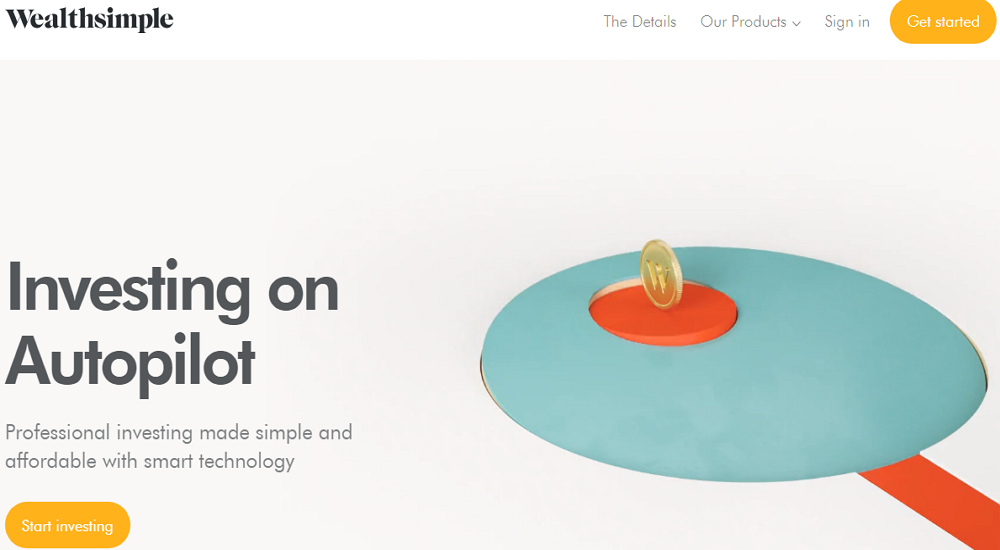 Resource: Wealthsimple
Bonus
You can learn all the theory you want from web design books and tutorials, but you shouldn't stop there. Apply, experiment, practice, and solve real-life problems - constantly.
Don't simply read online articles telling you about the X Rules of Web Design that you must follow. They look quite reasonable, but there is no way to provide beginners with practical guides. It is forgotten, even if you read a lot of such guides, you can't design well.
Learn the theory. Make mistakes. Adjust. Master the skills.