As a designer, you must have heard about "Enterprise UX conference". The Enterprise User Experience Conference of 2017 will be held in San Francisco next week. Perhaps you are among those who got the invitations, but it's time to know more about EUX for all of us now.
Definition of Enterprise UX
Enterprise User Experience Design refers to the UX design of enterprise products. What is an enterprise product? The users of an enterprise product are those who work in the enterprise, not the customers in the street. For example, the HR management software, inventory tracking software, intranet sites and other system used in an enterprise. These are all enterprise products.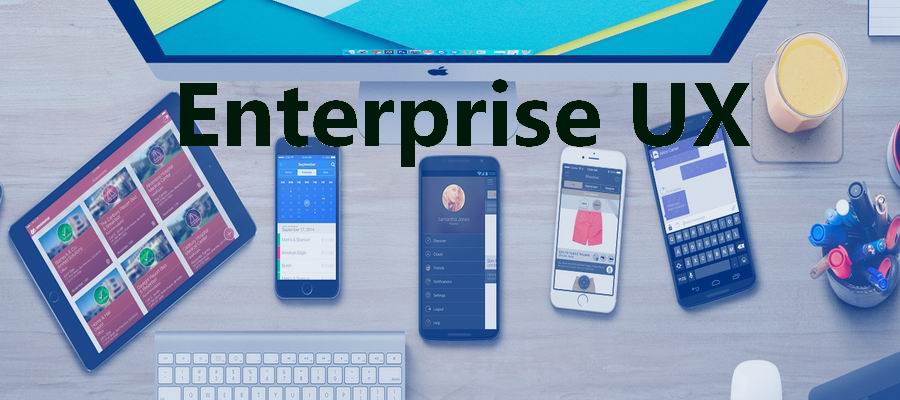 Enterprise User Experience vs. User Experience
The situations in an enterprise are very complex. People from different apartments and of different levels have different needs. Compared with the customer-facing products, there are more restrictions and challenges in the UX design of enterprise products. Besides,it's easy to estimate whether an enterprise product design is successful or not, so the designers will be under more pressure. Enterprise products are auxiliary to the development of an enterprise. A good EUX design will help the enterprise to achieve its business goals and increase the return on investment. A bad design,on the contrary, will not only have negative influence on employees' work, but also increase the cost of production, which will finally be added to the spend of end customers.
In short, there are mainly 3 differences between EUX design and normal UX design.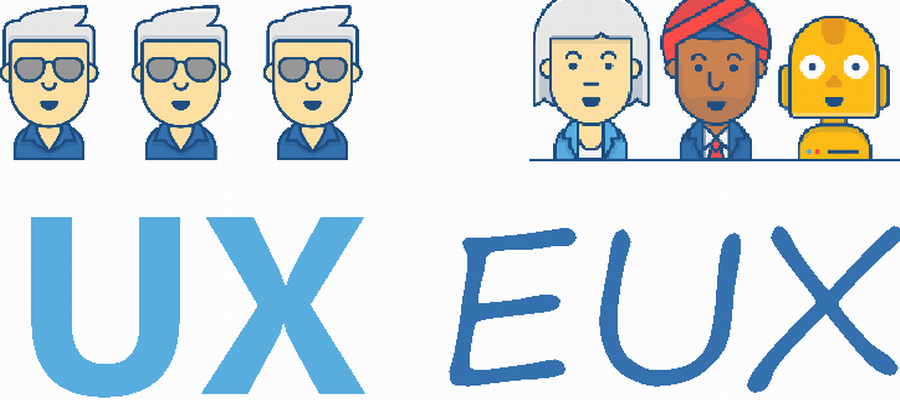 1) The users' needs are more complicated in EUX: designers usually have to meet the demands of people of different levels.
2) More restrictions in EUX. The business goals,technical conditions, enterprise culture and employees' habits should be taken into considerations. In addition, the committee makes most of the decisions including that of product design.
3) It is easier to collect users' feedback in EUX.
Because of these restrictions, you may find that most of the enterprise products can only meet the basic needs, but pay less attention on user experience. However, staffs in an enterprise are also users, and compared with the customers in the street, they have fewer choices. People can choose to give up a customer-facing product if they hate it, but for an enterprise product with failure UX design, the staffs may be stuck with it.
Even though designers face more challenges in EUX, you don't have to be afraid of it. There're still some rules you can obey to avoid a bad EUX:
1. Simplicity Goes First
The best choice is to keep everything simple when the users' needs are too complicated to handle. Not everyone likes durian, but most of us won't deny a candy. Simplicity is the eternal truth in UX design. To achieve simplicity, an easy-to-use medium-fidelity design tool like Mockplus is helpful.
2.Know Your Audience
The employees in an enterprise are the end users of an enterprise product and the first rule of UX design is "user-centered mind". How to achieve this in EUX? First, to learn the culture, and second, you should be familiar with the business goals of this enterprise. The best way to make it is to communicate with the staffs in an enterprise voluntarily. You should understand what they want to realize. Anyway, users don't have to learn your design language but you must be able to understand what they are talking about.
3. Be an Educator and Advocator When Necessary
In the second rule we mentioned that EUX designers should know the demands of enterprise staffs clearly. But this doesn't mean that you should follow them completely. The managers in an enterprise must know more about the business goals than you but when it comes to design, you are the one who has a say. At that time you need to be the educator and advocator and explain them your design ideas clearly.
Objectively, whether it is normal UX or Enterprise UX,both of them have the same user experience goals. As long as you obey the 3 rules we mentioned above, it's not hard to make amazing EUX.