There is no doubt that a well-designed landing page can largely enhance the conversion rate and help you build a promising business. But how can you create an effective landing page?
Thanks to designers sharing all kinds of landing templates with amazing designs online nowadays, a great number of landing page wireframe templates are readily available to help build a quality landing page quickly. We have listed 25 of the best landing page wireframe templates to inspire you.
1. Global Sources
Category: e-commerce
Among all the e-commerce website landing pages, Global Sources is one of the most useful. It contains almost all the main elements of a conversational landing page: a search bar, a big hero image, a sidebar, a list of product categories, navigation, a subscribe button, and much more.
Apart from these, this template also covers several other types of pages, including homepage, categories, log in, messages, etc.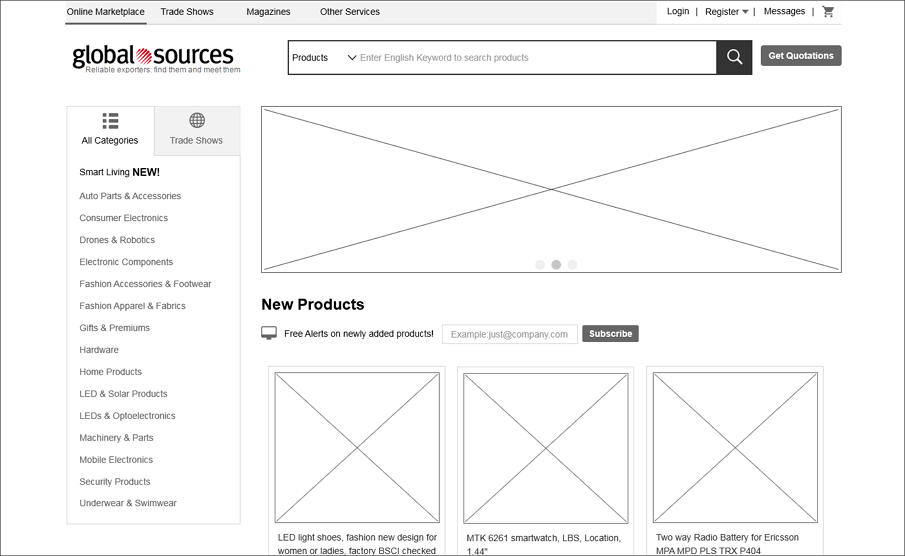 2. Moqups
Category: Startup, company
Moqups has a well-designed, multiple-use, and beautiful landing page wireframe template. This template is designed especially for startups and established companies.
Its clear navigation, hero image, two calls to action and special product features sections can be used to capture attention, engage interest, prompt action, convert visitors into leads, build brand awareness, and improve SEO.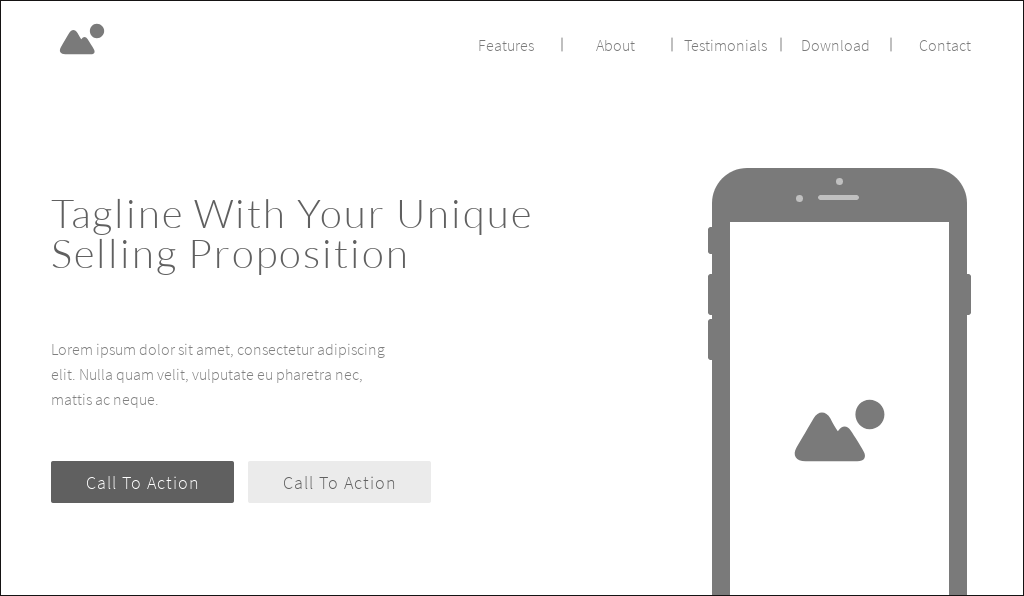 3. Pricing page template
Category: Pricing, buy page
Pricing page template is a well-designed landing page offering product prices to customers. The pricing page is one of the most important pages that every company should pay great attention to.
To easily justify the costs, it's essential to structure product pricing tiers correctly by integrating features or benefits. That is exactly how this template has been designed.
With the combination of transparency, detailed feature representation, and user-friendly information, you can view a section dedicated to pricing plans, a comprehensive comparison of the available plans, and an FAQ section on this page.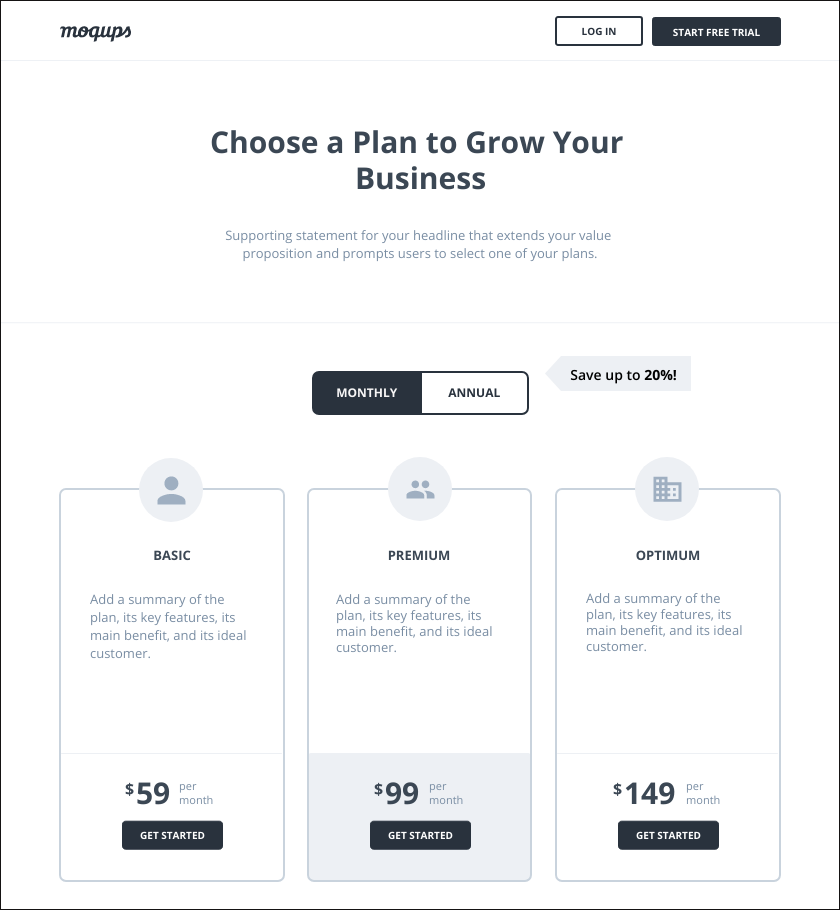 4. Business landing page template
Category: Enterprise, business
Business landing page template is a wireframe for starting a new business or refreshing an established brand.
It is an effective landing page that comes with a comprehensive layout for you to introduce your company, describe your mission, and delineate what distinguishes you from competitors.
It also contains dedicated sections to help you build trust by showcasing both your process and your product. In addition, it allows you to highlight your team's values and social proof.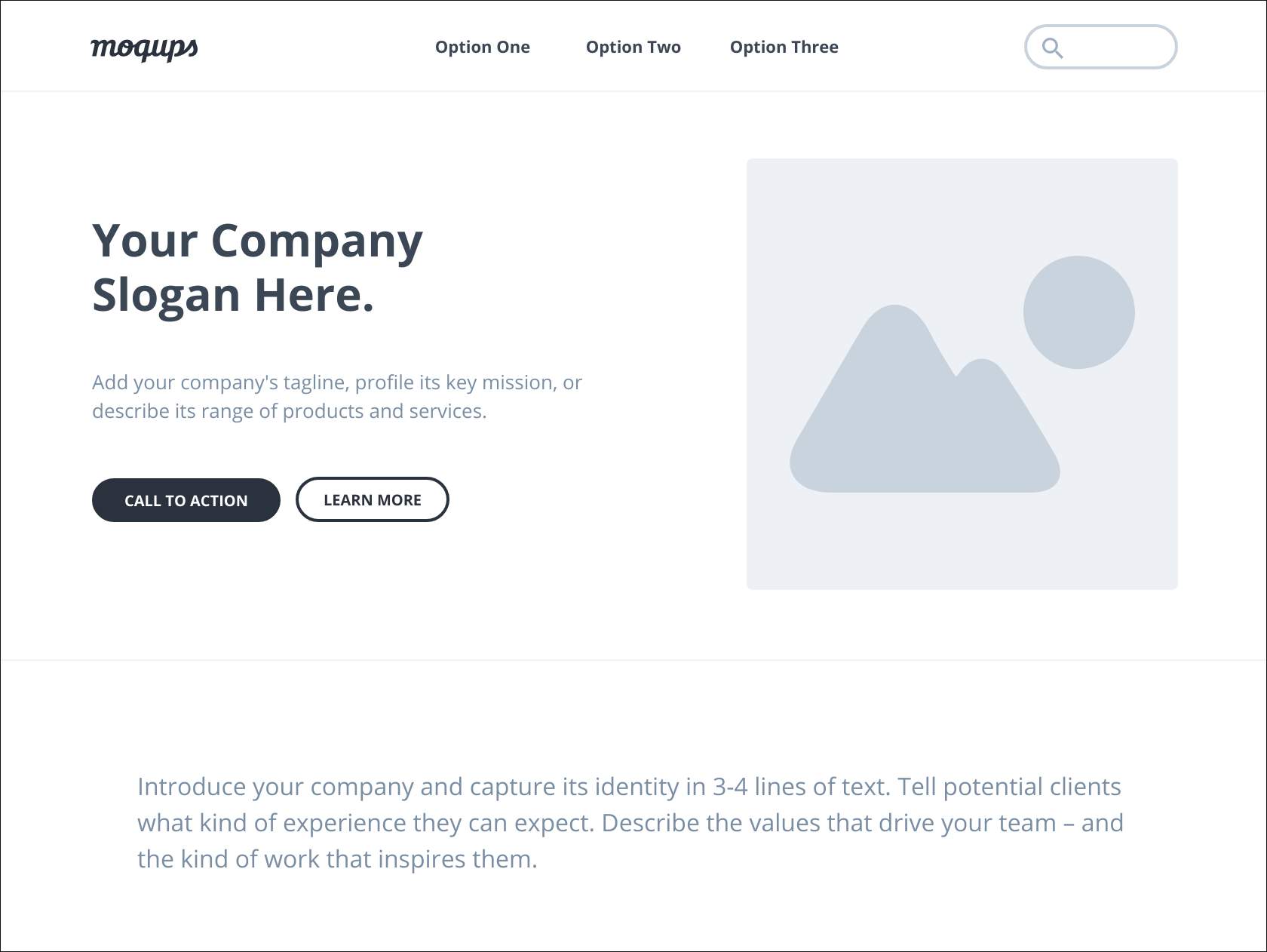 5. So Stereo
Category: Web, Music
Do you love to listen to music? So Stereo is a simple and enjoyable music web wireframe template for you to start your own music studio. The page comes with both a hero image and an embedded video.
The big typography can capture visitors' attention immediately, and it has calls to action that allow you to submit music and find music.
In addition, it provides a sidebar to lead visitors to explore more on the website along with an FAQ to answer any remaining uncertainties.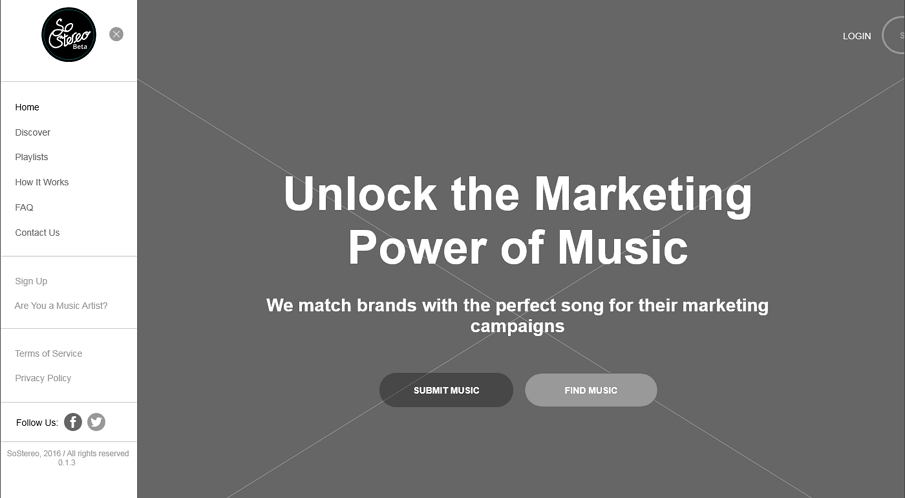 6. Partnership page template
Category: Partnership
Partnership page template is a useful and well-designed landing page template you shouldn't miss. It represents an excellent opportunity to acknowledge any company collaborators or sponsors.
By using this template, you will not only strengthen the relationships you have with your partners, but also build more credibility for your company and create significant impact in reaching common goals.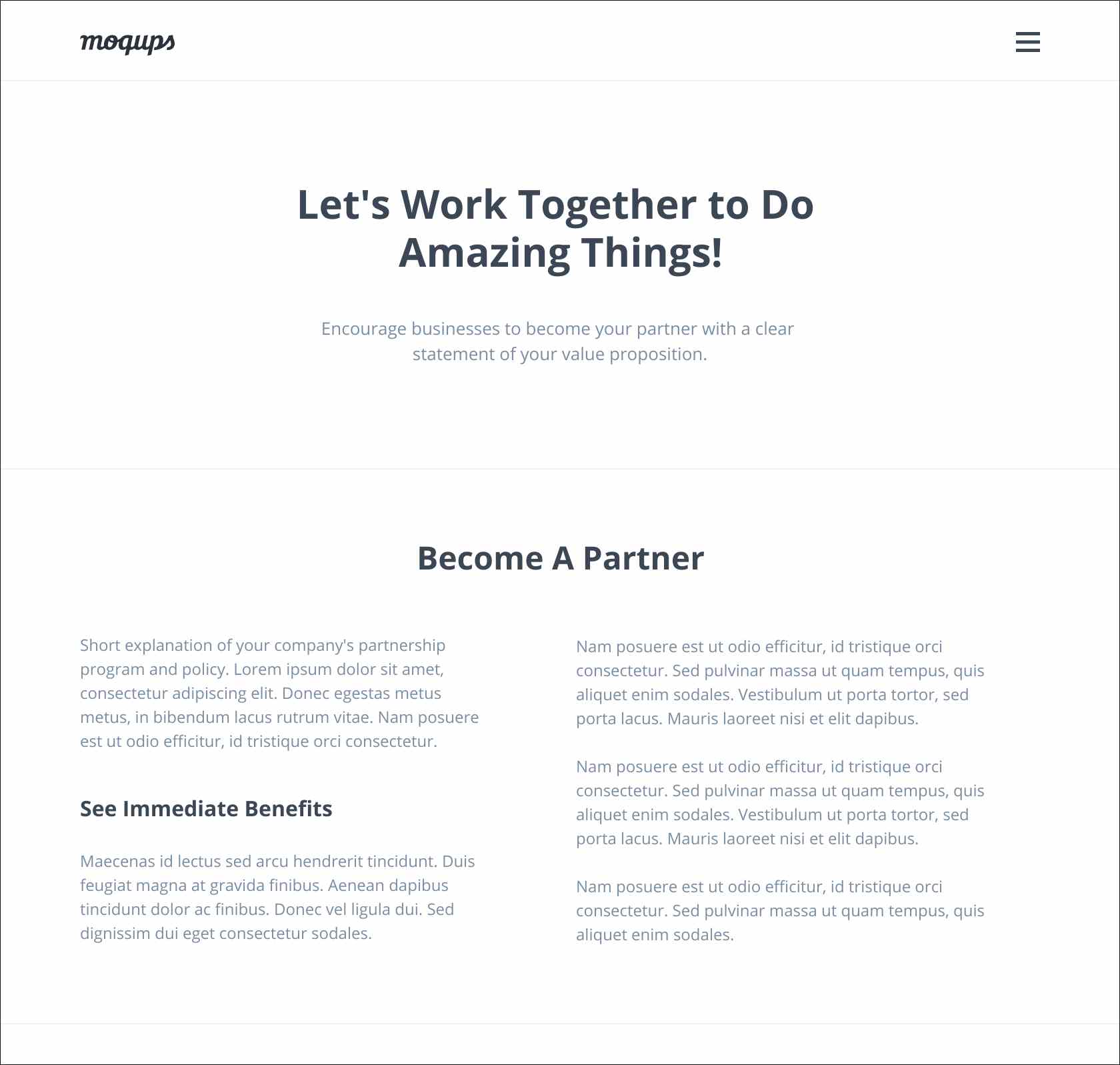 7. Blog landing page template
Category: Blog
Blog landing page template is one of the best templates that your readers will love. A homepage that combines tasteful design with useful content will help your readers find you and stick to your blog.
In addition, this template combines a set of best practices that allows users to get an immediate feel regarding what your blog is about, the main topics you approach, and how much they can learn from you.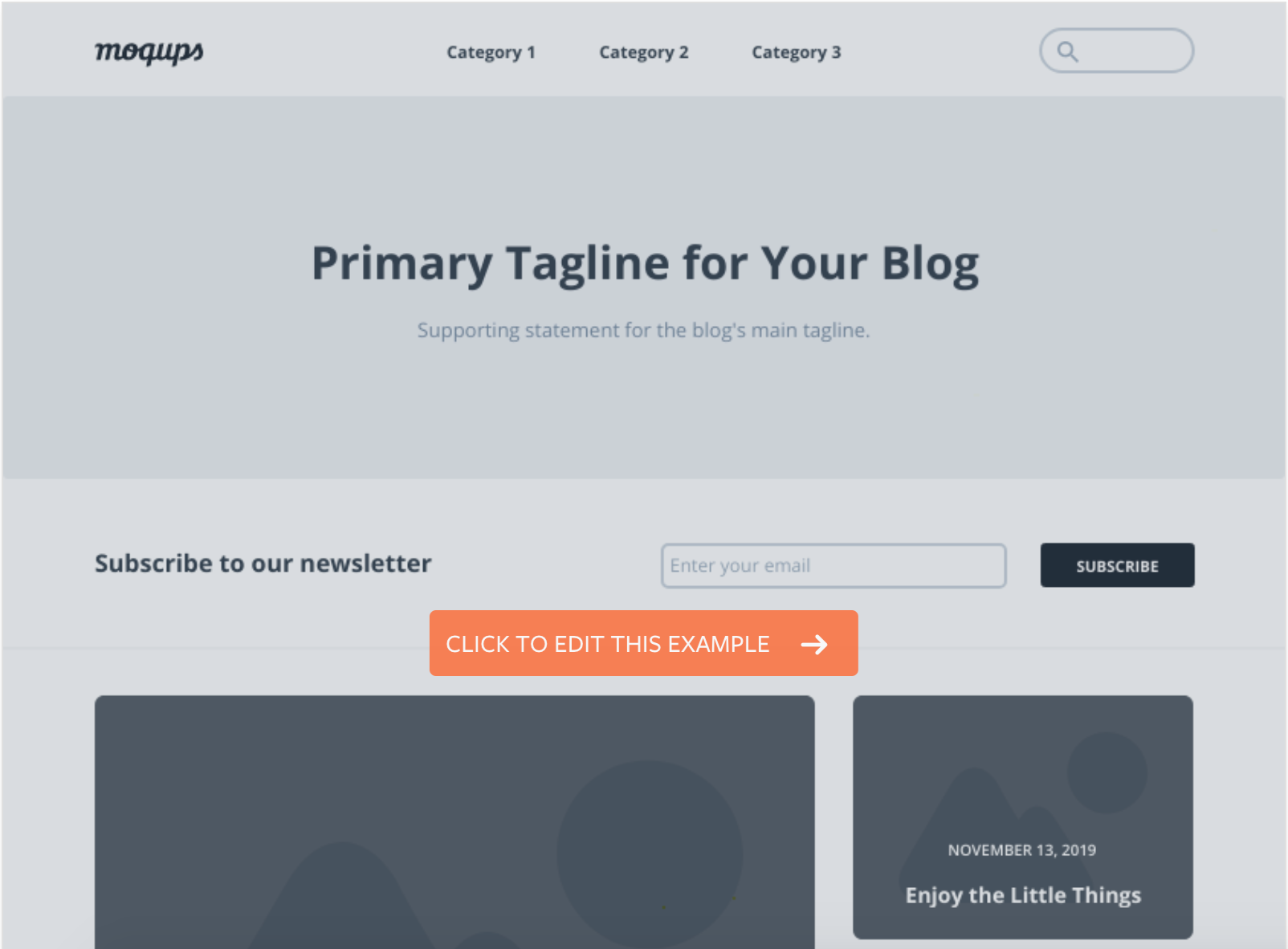 8. Free trial landing page template
Category: Company
Using the free trial landing page template to build a free trial page can help customers evaluate your product and service before they buy.
The key point of a free trial page is to offer customers a no-cost way to test your product's features and consider its benefits. The structure of this wireframe template incorporates current best-practices for free-trial pages.
It includes headlines, sign-up fields, calls-to-action, sections where you can describe your product's key features, video, and pricing plans, so you just need to add your content.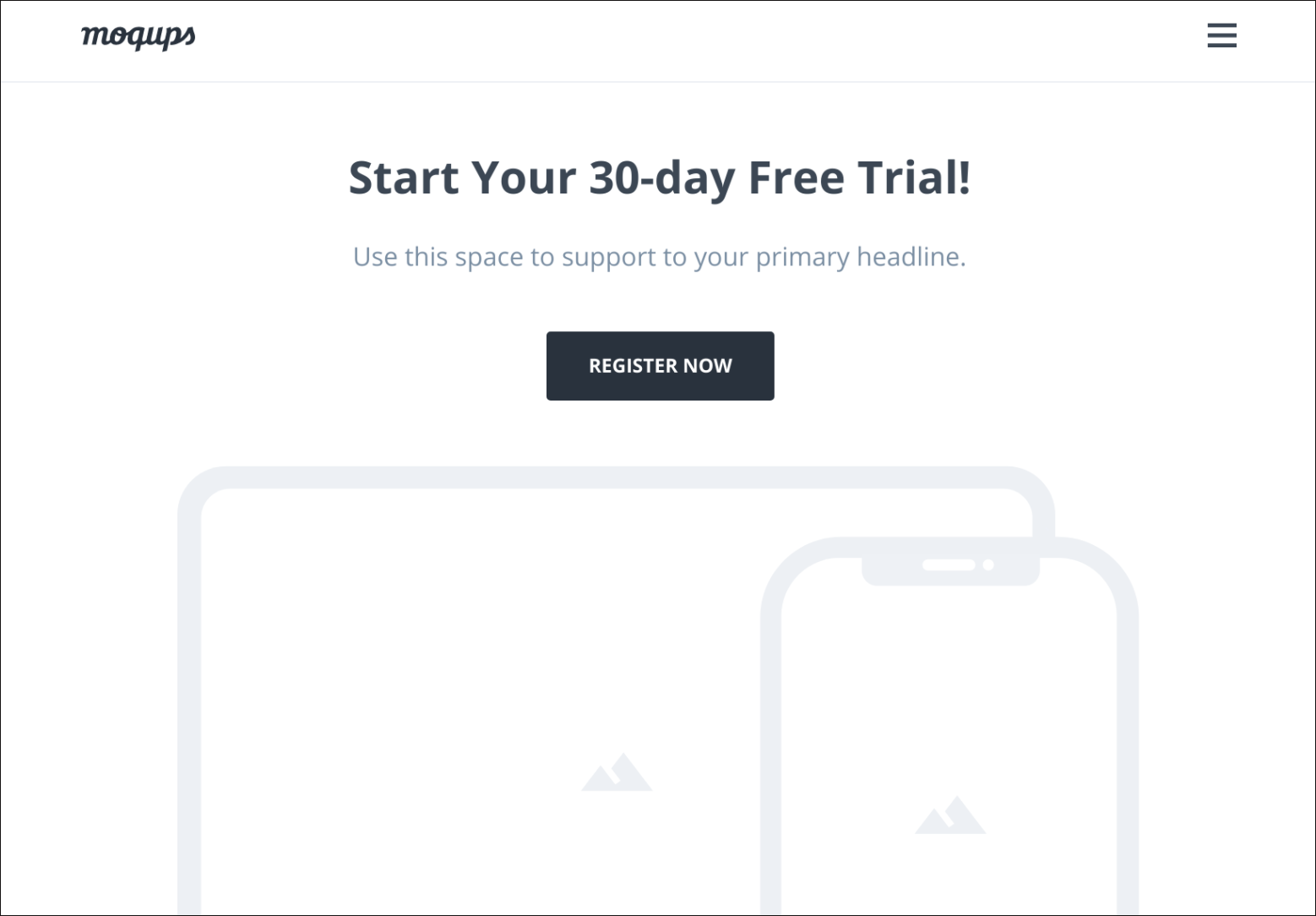 9. Coming soon page template
Category: Business
This coming soon page template will help you create a page for a product that is not in the market yet. It comes with strategic content and a beautiful design.
This template also contains several sections where you can incorporate comprehensive details regarding your product's most exciting and useful features.
In addition, there are call to action buttons which can be placed at the top and the bottom of your page.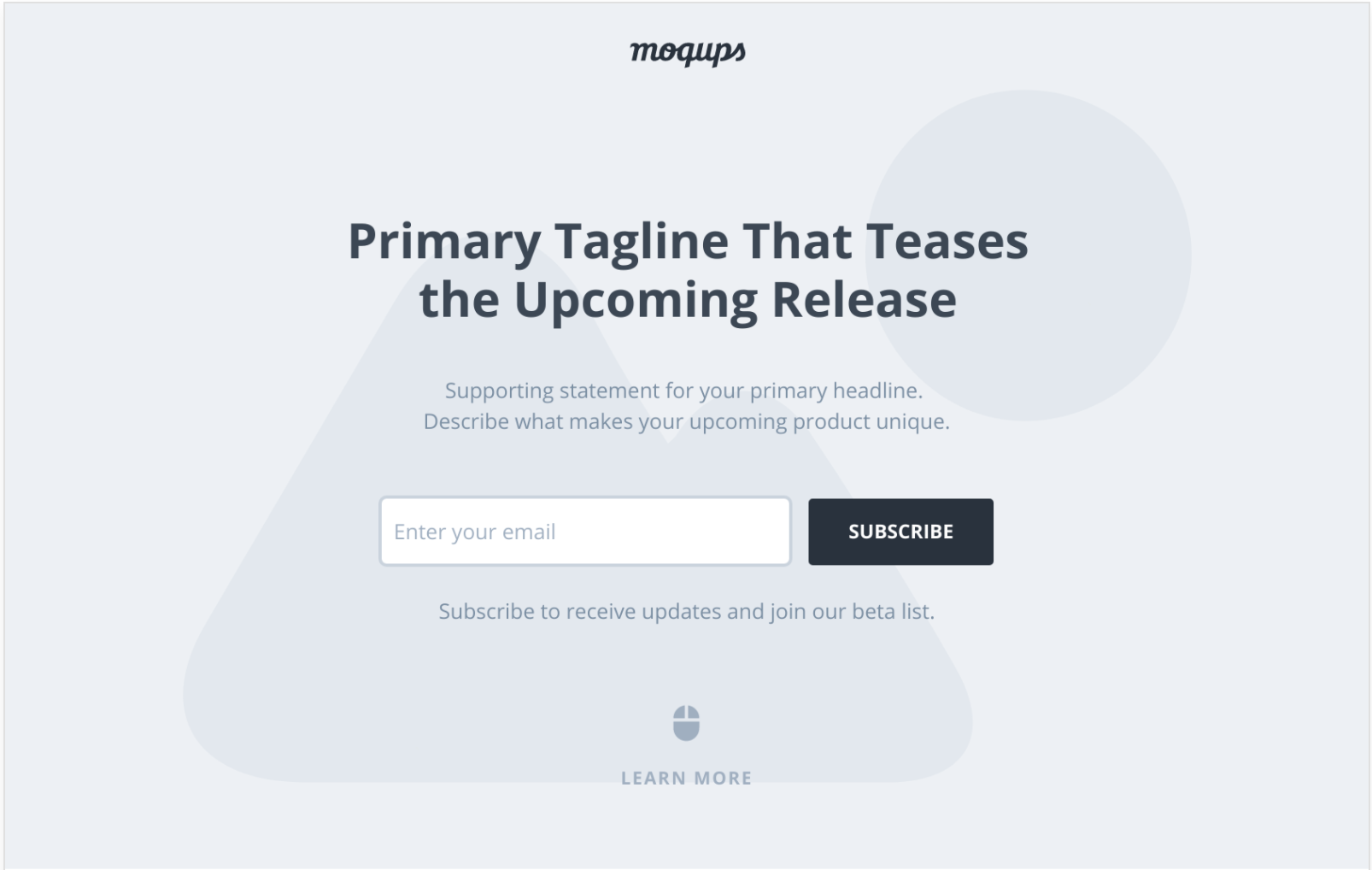 10. EdX
Category: Web, Education
EdX is a quick wireframing landing page template for education that has all the basic frames and elements.
You will find a section dedicated to showcase your education theme and solutions, followed by a featured area to explain different topics comprehensively.
For better user experience, this page template has navigation, search box, sign in and sign up options available. All these make it a great landing page template for any kind of educational institute or online courses.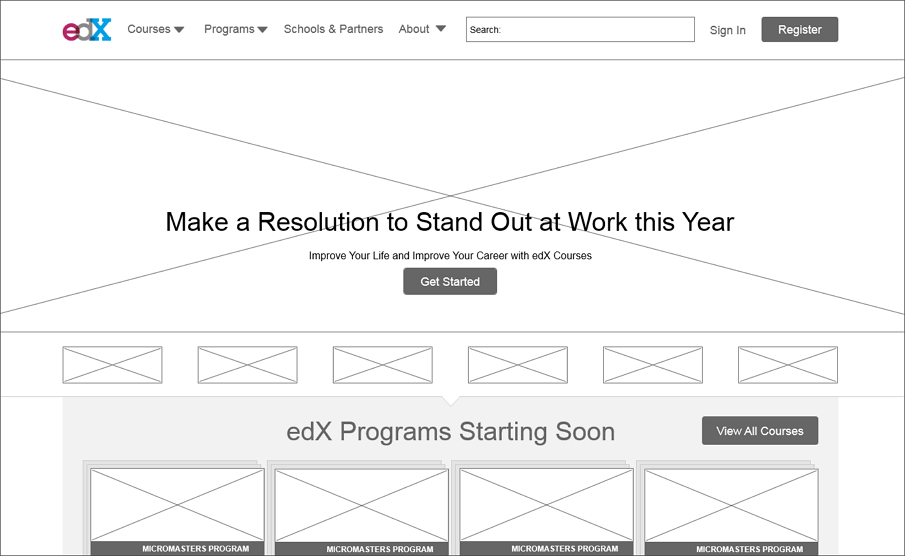 11. Landing page wireframe Sketch resource
Category: Business
Landing page wireframe Sketch resource is a wireframe template made in Sketch. It is suitable for designing company websites or for promoting a product.
This page template has an eye-catching headline, followed by a simple call to action button and a featured image of the product. Thus you can showcase your product or service in whichever way you want.
12. Simple landing page
Category: Company
Simple landing page is a mockup wireframe template that comes with embedded video. Using a video can enhance the effectiveness of showcasing your product or service to visitors and converting them into leads.
In addition, with a sign-in form on the right and detailed description of services which the company provides in the bottom, this page can help you launch a successful business.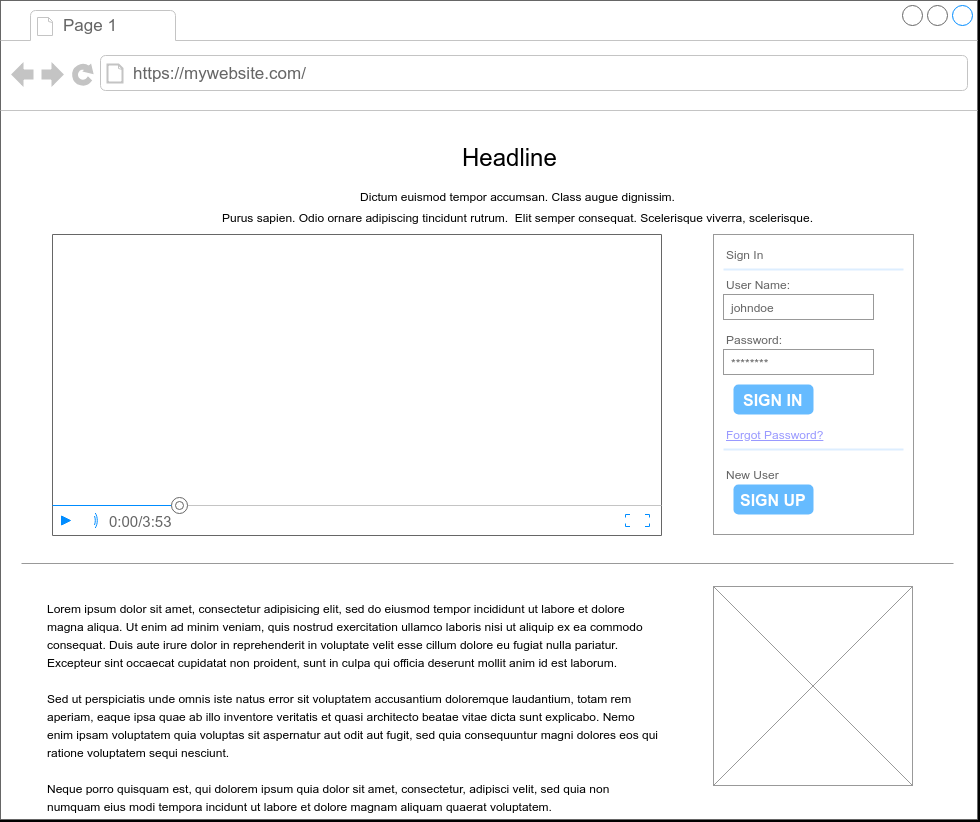 13. 3M Innovation Website
Type: Innovation
3M Innovation Website is a landing page template that is integrated with a responsive platform for 3M.com. The innovation site represents a digital home to the physical innovation centers across the world.
With a bold headline and hero image carousel for showcasing the theme, it tells the stories and highlights the technologies that have allowed 3M innovation to advance human growth and potential.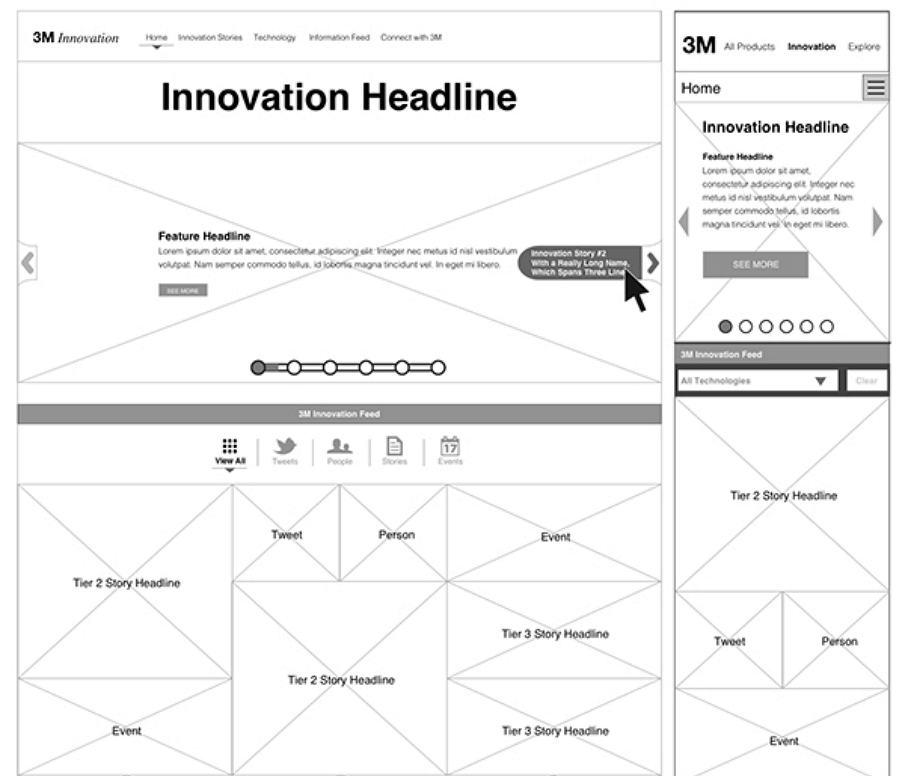 14. Wireframe landing page
Category: Company
Wireframe landing page is a webpage template made with Photoshop. This page template can speed up your design process, especially for young web designers who want to start creating a landing page from scratch but do not have an idea about where to start.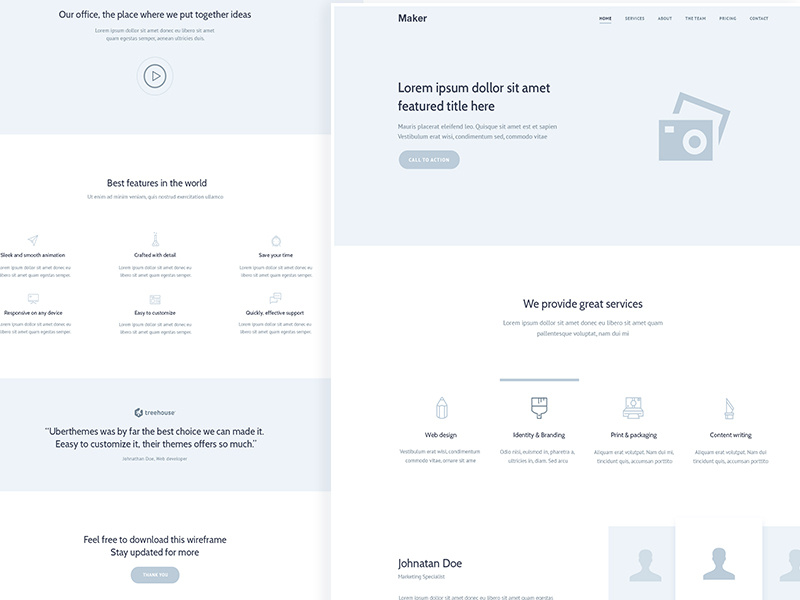 15. StyleXstyle
Category: Web, Fashion
StyleXstyle is a very stylish fashion web wireframe template. It features a big logo, followed by horizontal navigation on the top. The log in section and register section split the page into 2 main areas, so the visitors can freely choose between the two.
In addition, this template also comes with other pages like charity auction, profile, etc.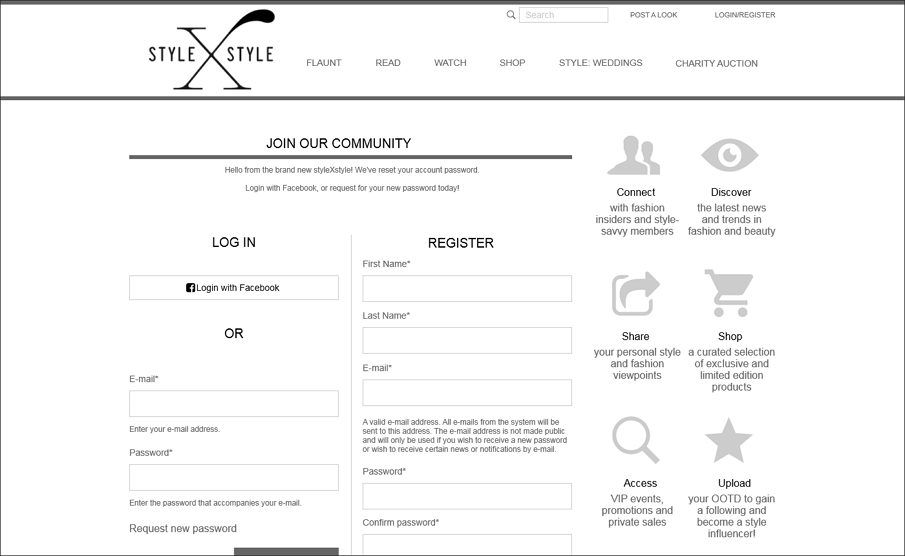 16. Low Fidelity Wireframe
Low fidelity wireframe is a very basic landing page wireframe you can use to create any kind of landing page.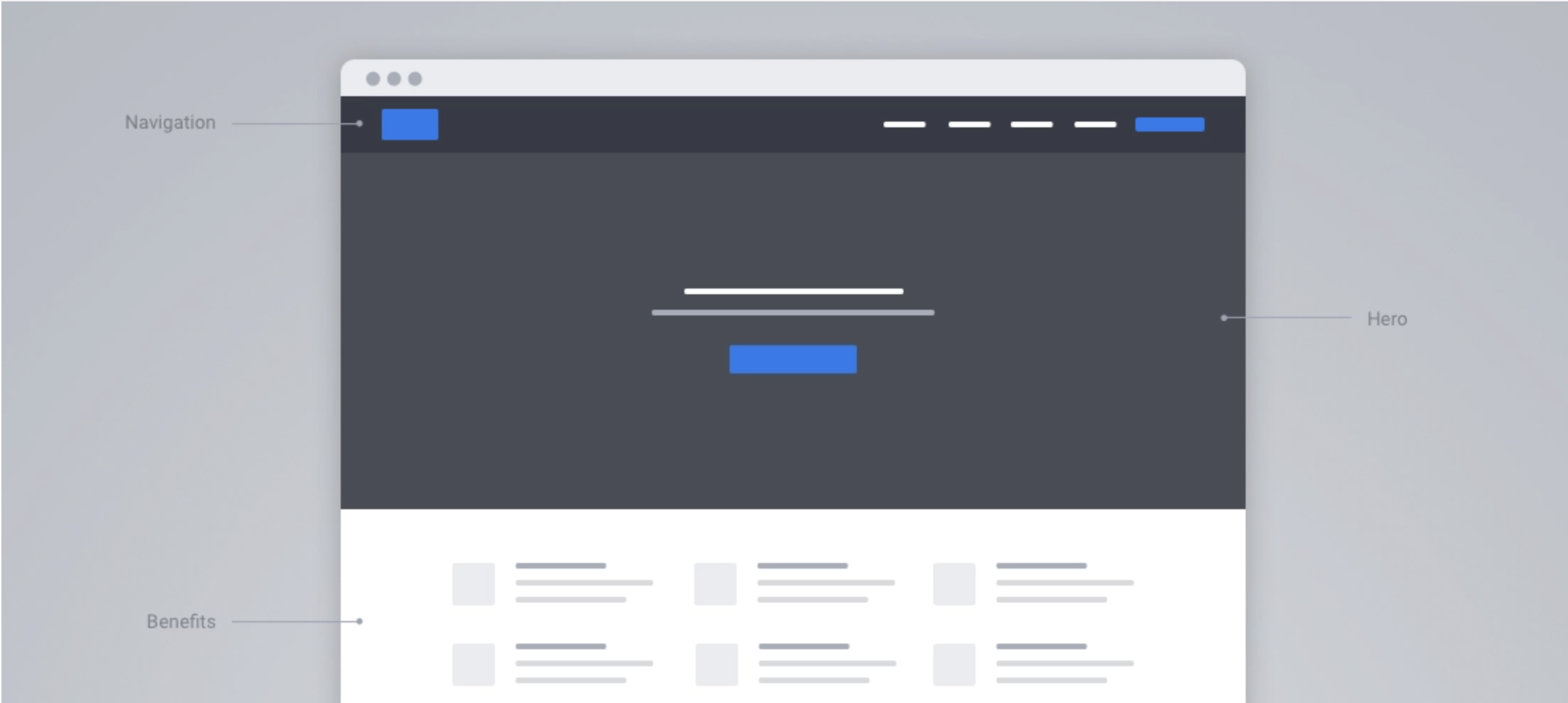 17. Career page template
Career page landing page template has been split into various sections so that you can select the best way of presenting your company.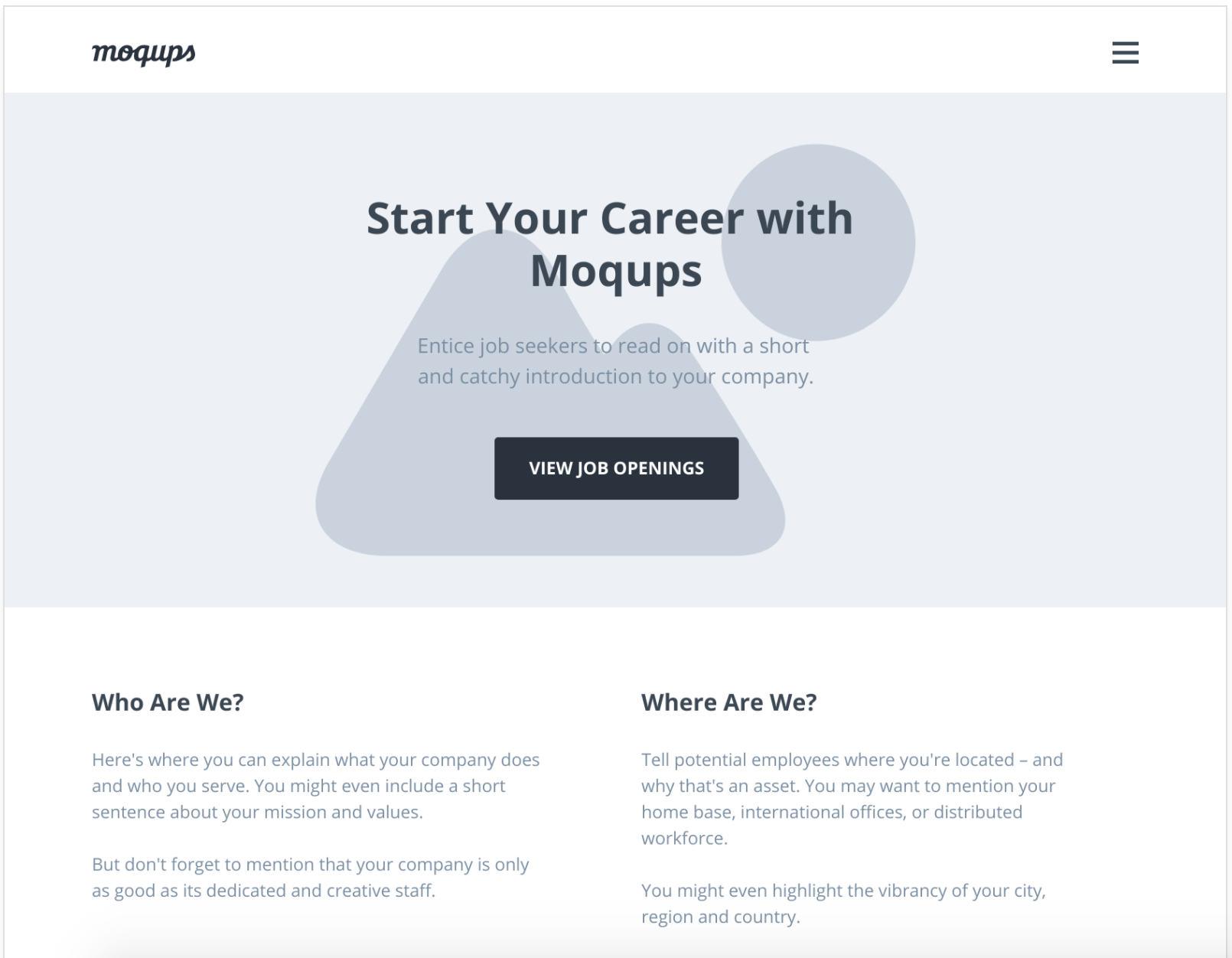 18. E-commerce landing page
Are you looking for a page to showcase your products? You will not regret using this e-commerce landing page template.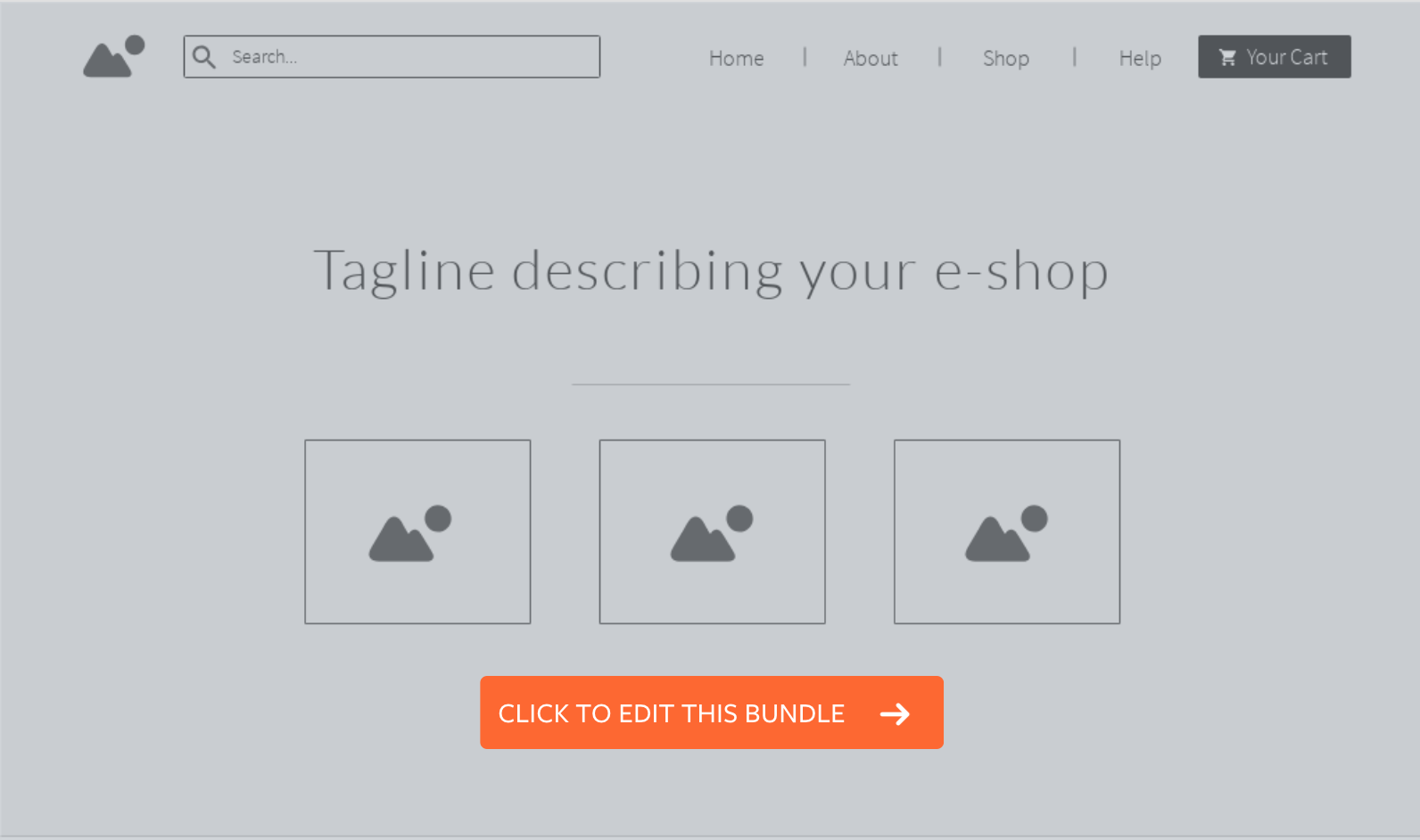 19. Webinar registration page template
Webinar registration page template incorporates a lot of the elements that reflect current best practices including a countdown, scheduled time, and multiple CTAs.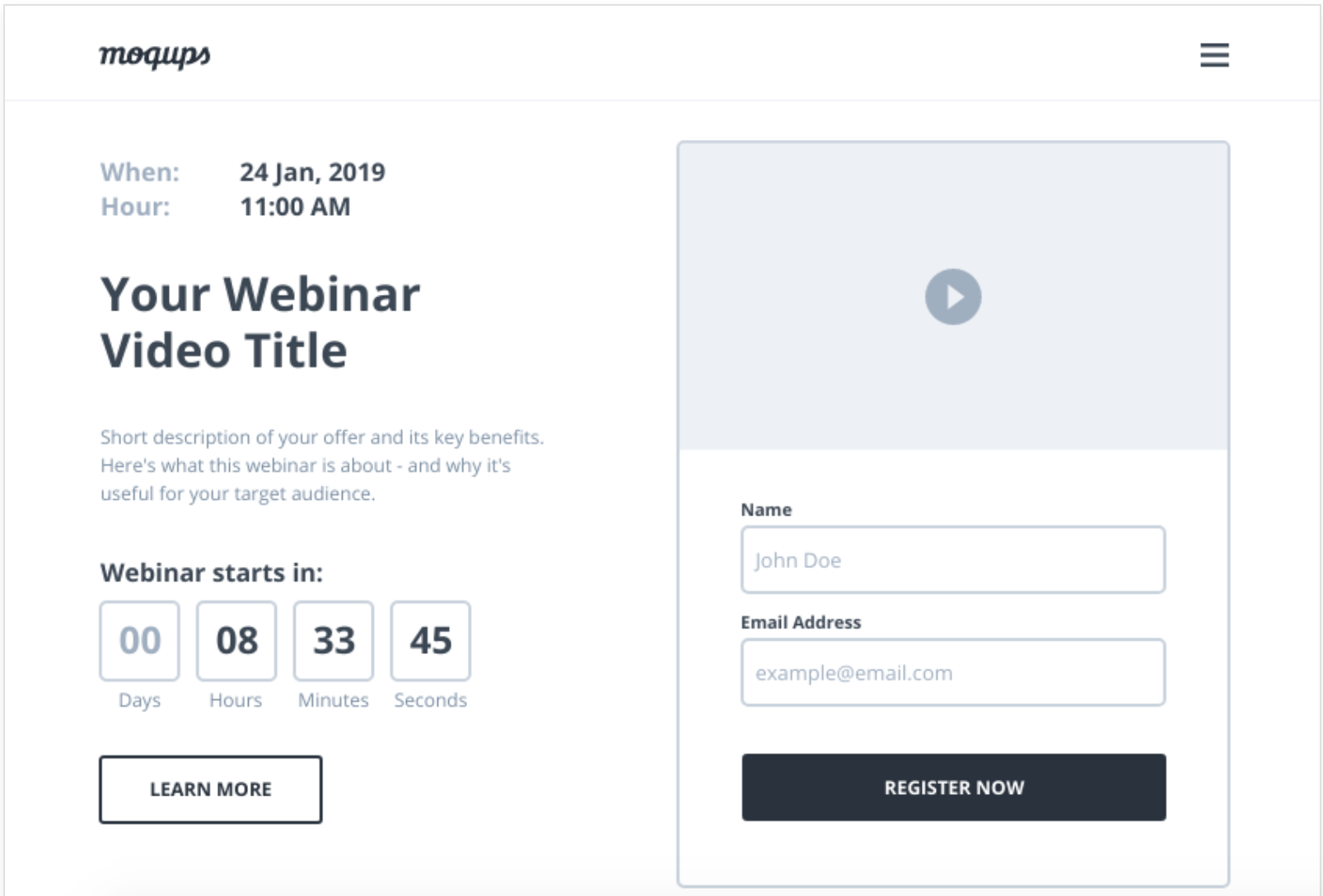 20. Fedena
Fedena is a landing page template for all-in-one school management softwares and school management systems.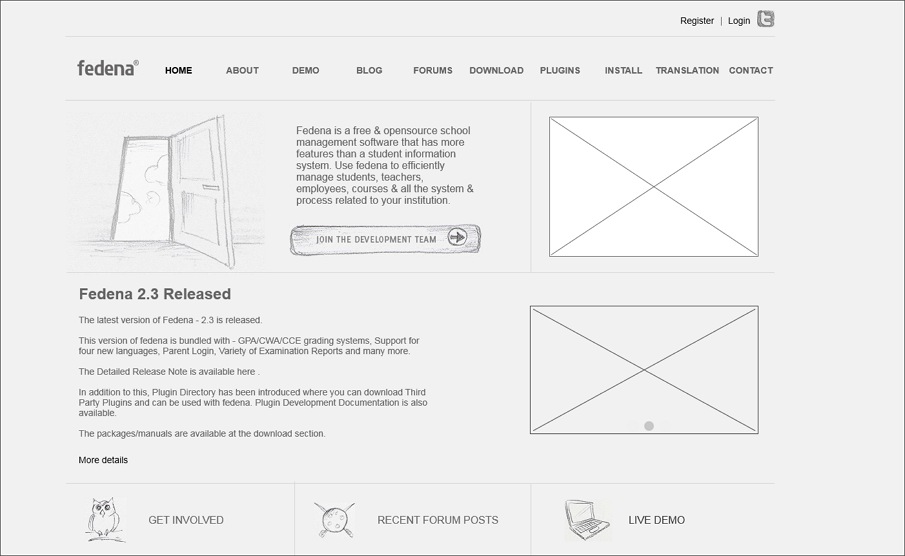 21. Contact landing page template
You can use the contact landing page template to create a page where users find the necessary information which can make companies seem less formal and more human.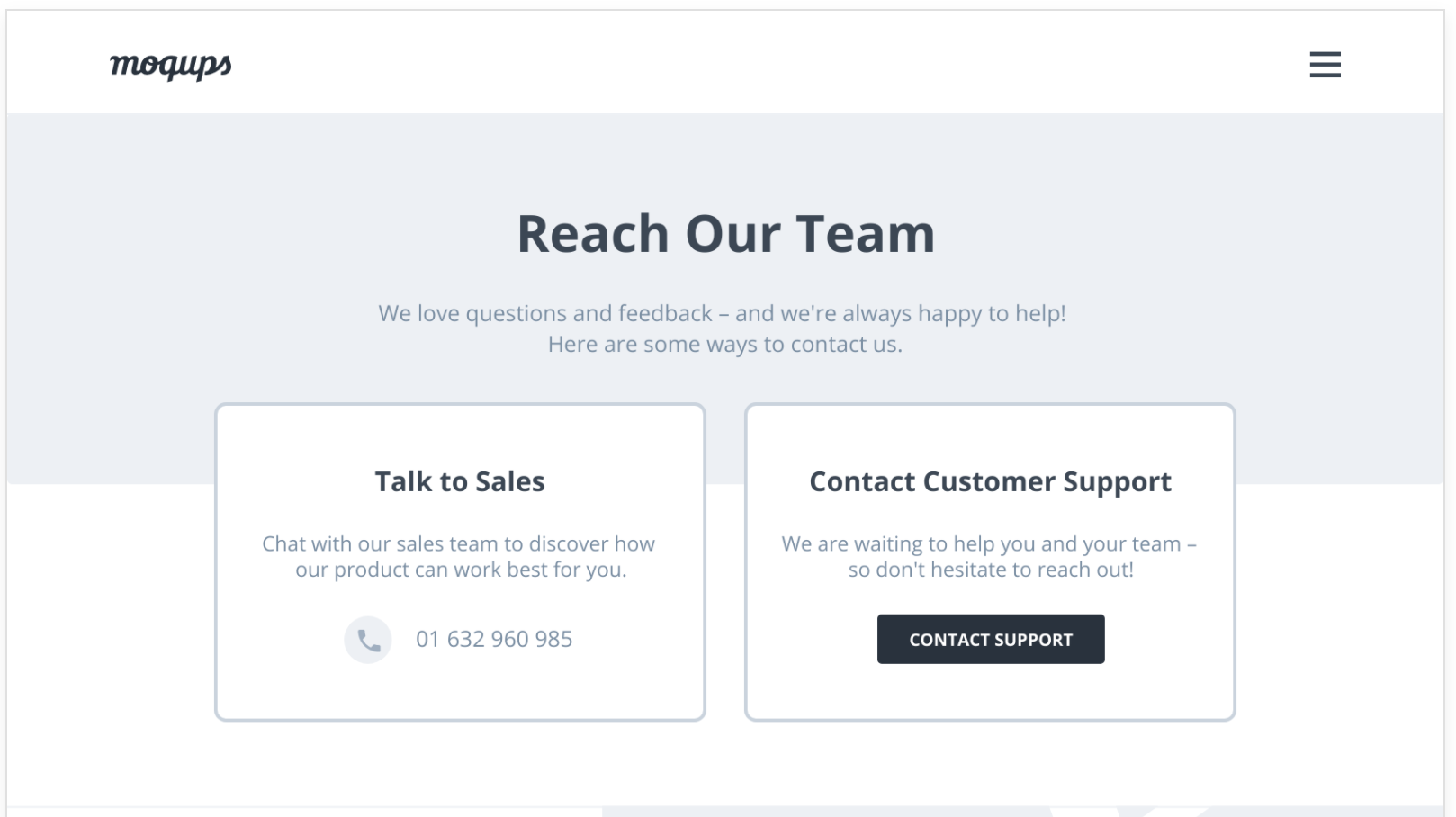 22. Mobile app landing page template
Mobile app landing page template comes with a video presentation that showcases how your app works.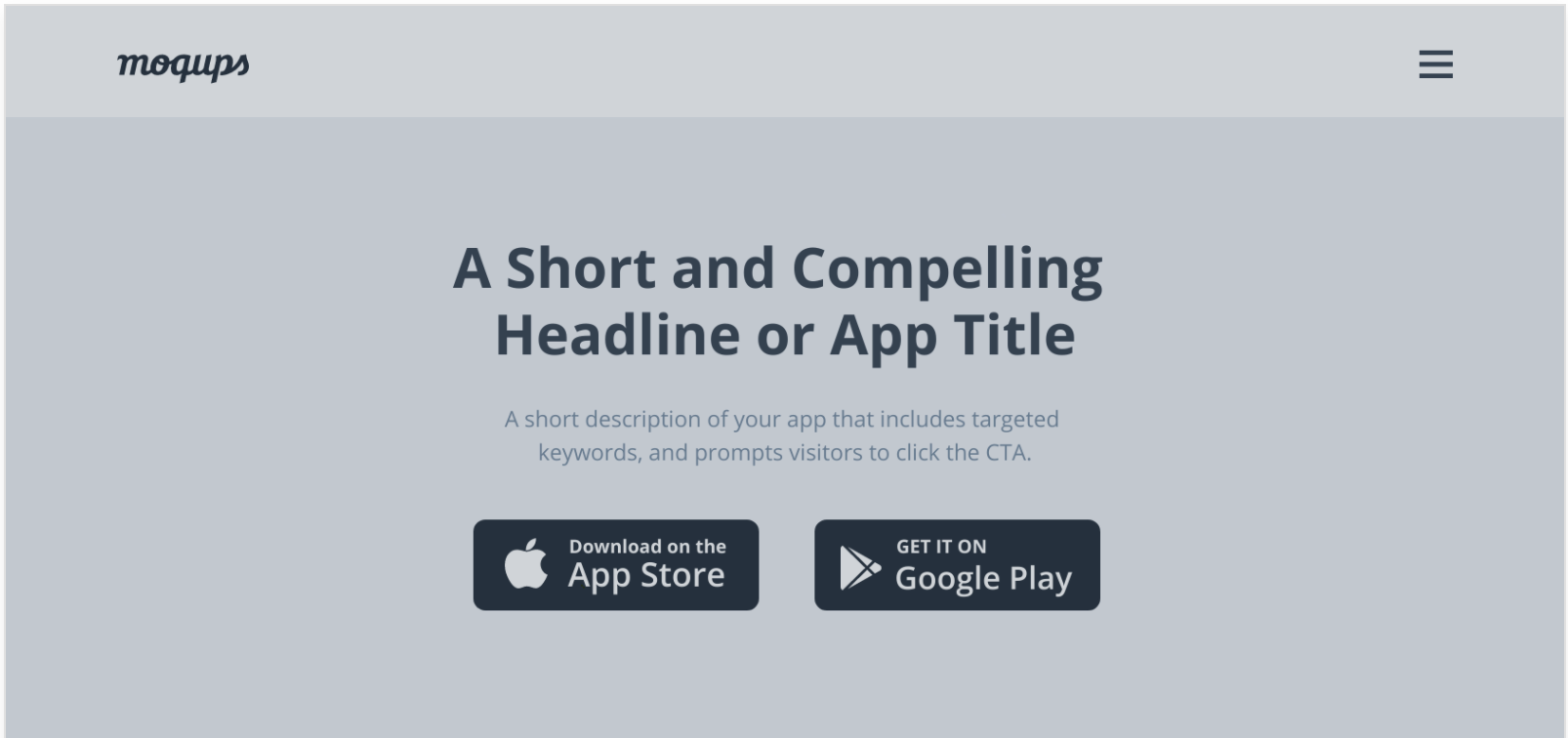 23. Upshift
Upshift is a landing page template made by Michał Roszyk. It is simple, clean, and useful.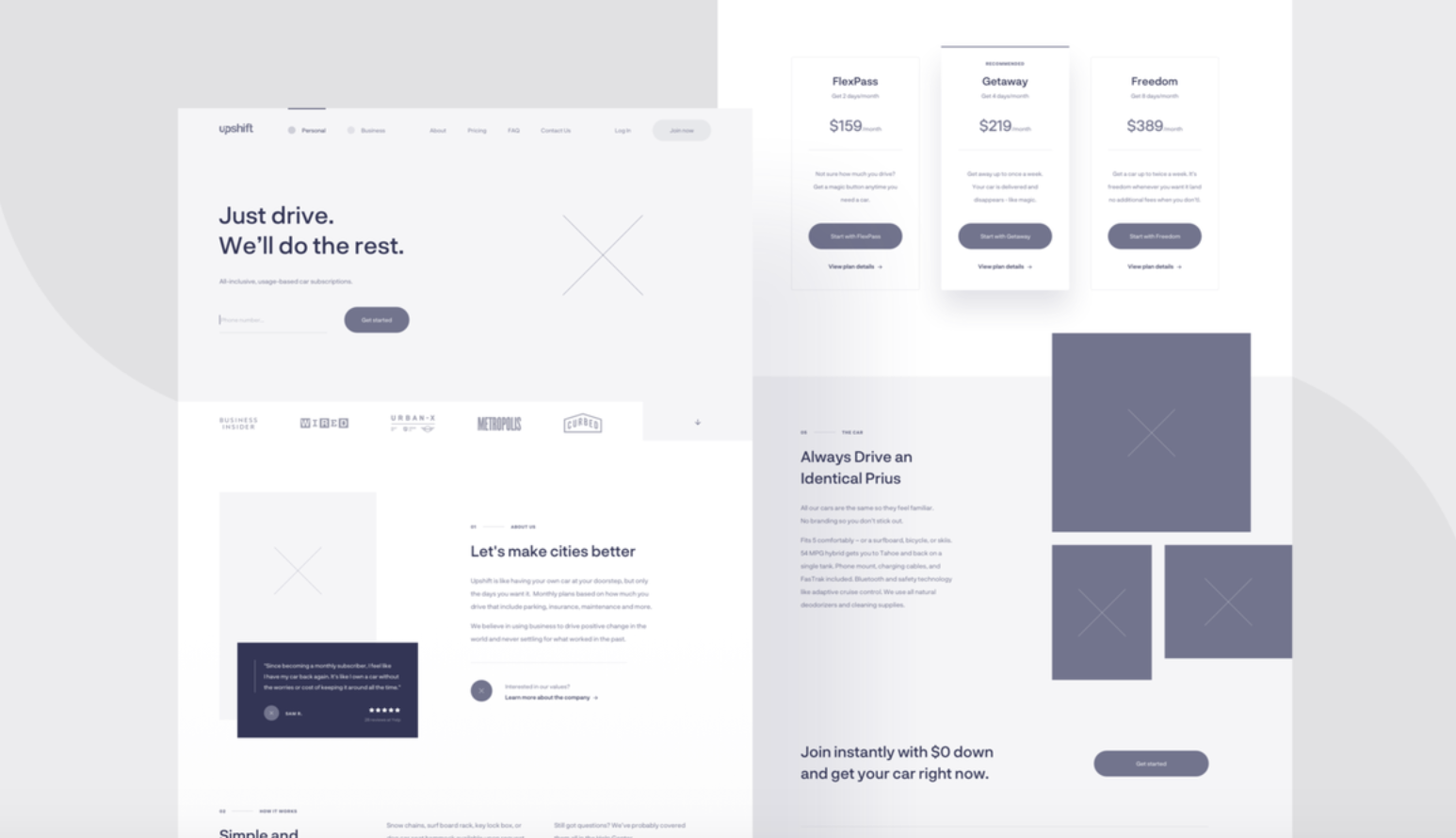 24. Hi-fi wireframe
Hi-fi wire has a general layout and type hierarchy.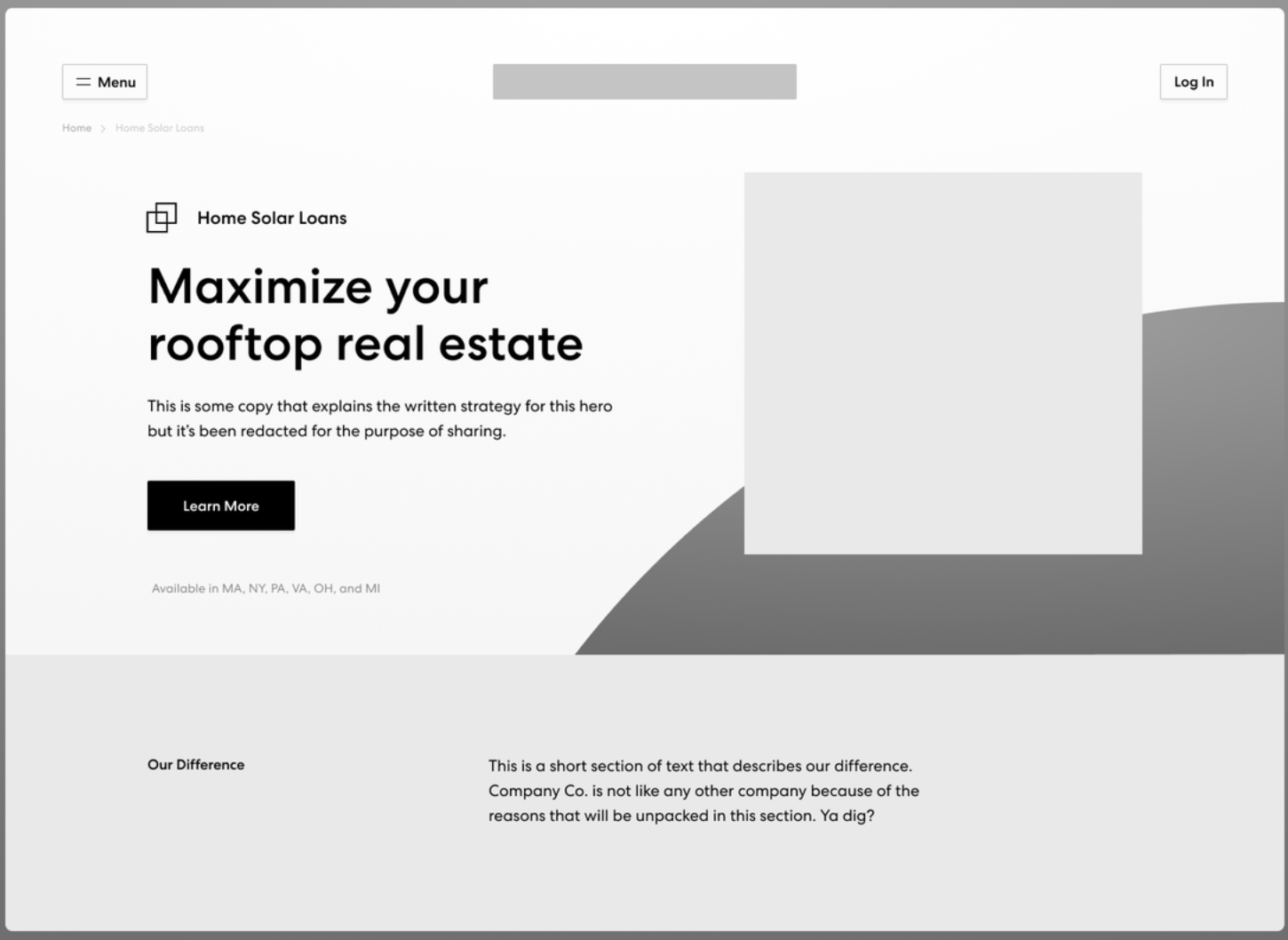 25. Caza
Caza is a landing page template designed by Waseem Arshad. The wireframes are quite detailed and explain the workflow clearly.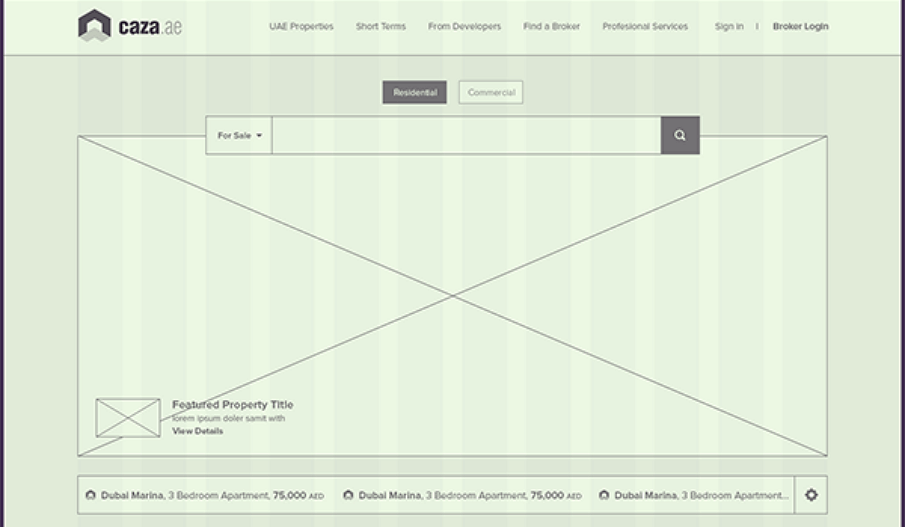 How to create a landing page wireframe?
But what if you prefer to create a landing page wireframe from the very beginning on your own? You can do it with a rapid wireframing tool. These are the steps to create a landing page wireframe:
Step 1: Define the purpose of your wireframe
Before getting started, you will first need to have a clear idea of what you plan to create.
Step 2: Use components and icons to create the interface
Select your desired components, icons, libraries and drag and drop them onto the workplace.
Step 3: Add interactions
Use the drag and drop option to add interactions to your wireframe. Bring your ideas to life.
Step 4: Review and share
Use 8 ways to demonstrate your wireframe. Send your wireframe to all your stakeholders by creating a shareable URL.
We also have a video tutorial to show you how to create your first project.