Before you start working on a web or app design, you need to have a rough outline of how and where to start. This is where wireframing enters the picture!
What is wireframing?
Wireframing is an essential part of product design and is typically the first and key step of the process. UX designers typically use wireframes right at the beginning of product design to overview the project's direction, the final outcome, and function. It helps depict user journeys, needs, and possible customer behavior.
In simple words, wireframes are the framework used to display the structure, layout, content, and functions of web pages and apps. But what are some of the factors you must consider before making a wireframe design?
5 tips to create a wireframe
Define the user needs and your solution
Before starting the wireframing process, it is important to understand the target users clearly.
Who are your users?
What are their needs?
How to create the user flow?
How to make the users understand your design?
Come up with as many possible ideas and solutions as you can. Once you have all the information you need, it's time to proceed with the wireframing process to test them out.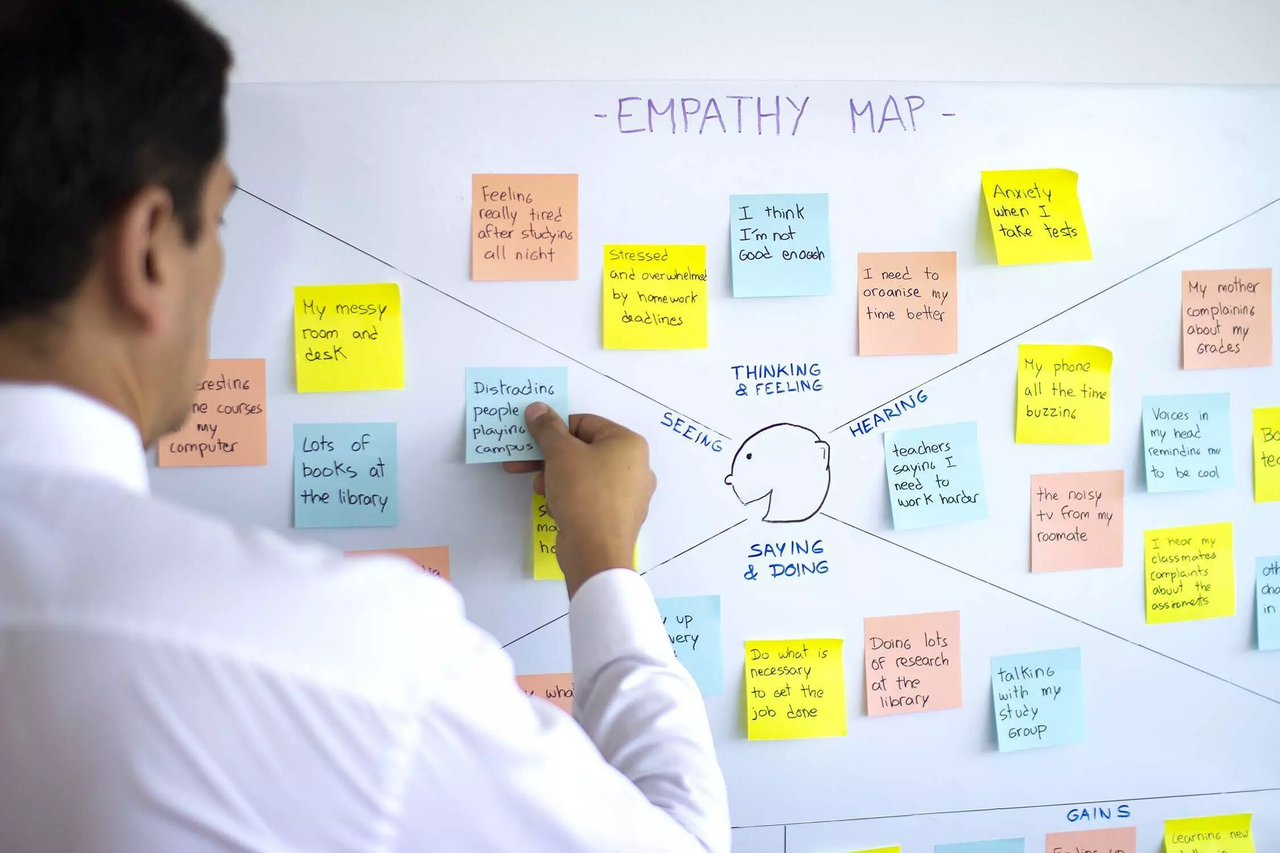 Different types of wireframes require different tools to make the process more effective. Therefore, the second tip is to get a clear idea of what fidelity of wireframe you need for the current design phase. Is it a
low-fidelity wireframe
, a
mid-fidelity wireframe
, or a
high-fidelity wireframe
? Once you've got that sorted, choose the right tool accordingly. For instance, during the ideation phase, sketching your wireframe with a
pen and paper can be
an easy and effective way for you to express your ideas much more quickly.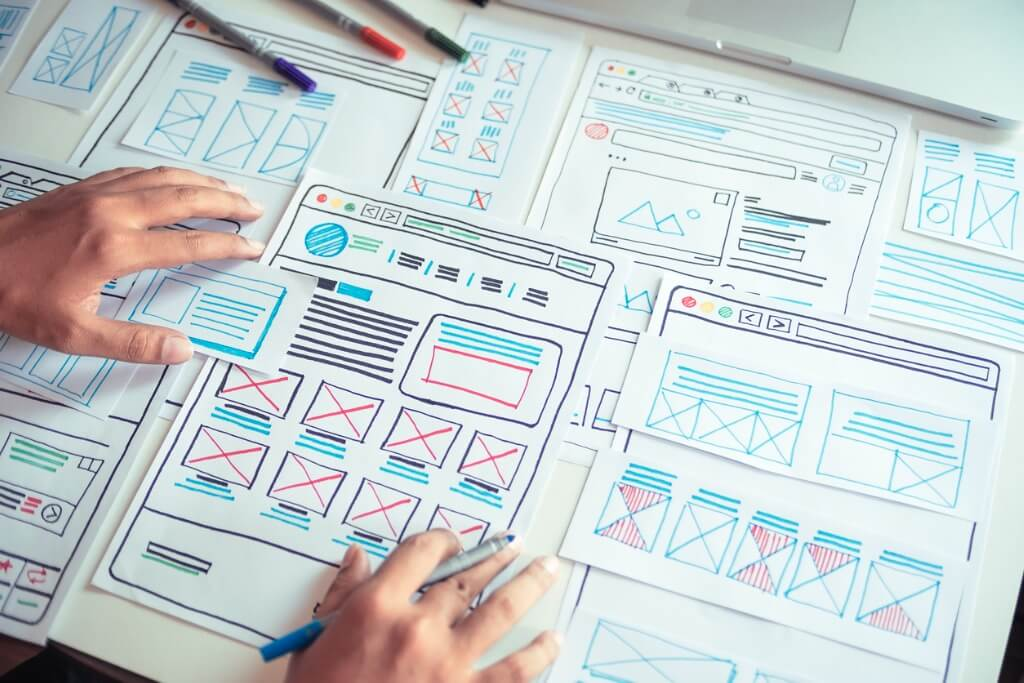 However, when it comes to a more defined or interactive wireframe, you will need a
professional wireframing tool
. From sketches to low-fidelity or high-fidelity UI designs and fully functional interactive prototypes, you can create all sorts of designs and quickly preview and test them like the real deal on your mobile, laptop, and tablet.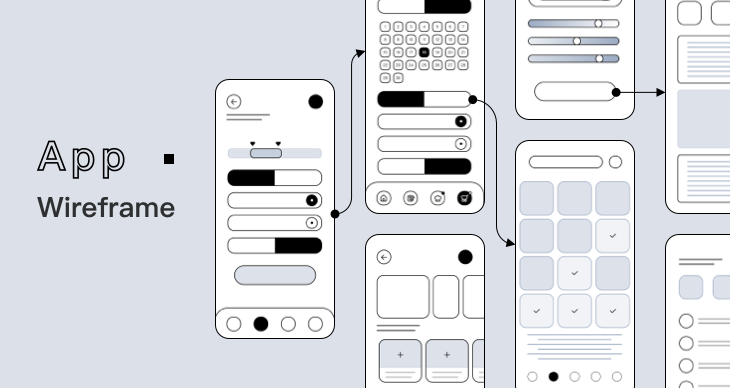 Think more about the big picture
Another valuable tip is to focus more on functionality and let your ideas flow! As wireframing aims to get a rapid iteration, they don't have to be too fancy or detailed; therefore, you don't have to spend extra time on details or visual styling of elements. Always remember that an effective wireframe is about content placement and user flows, not visual design.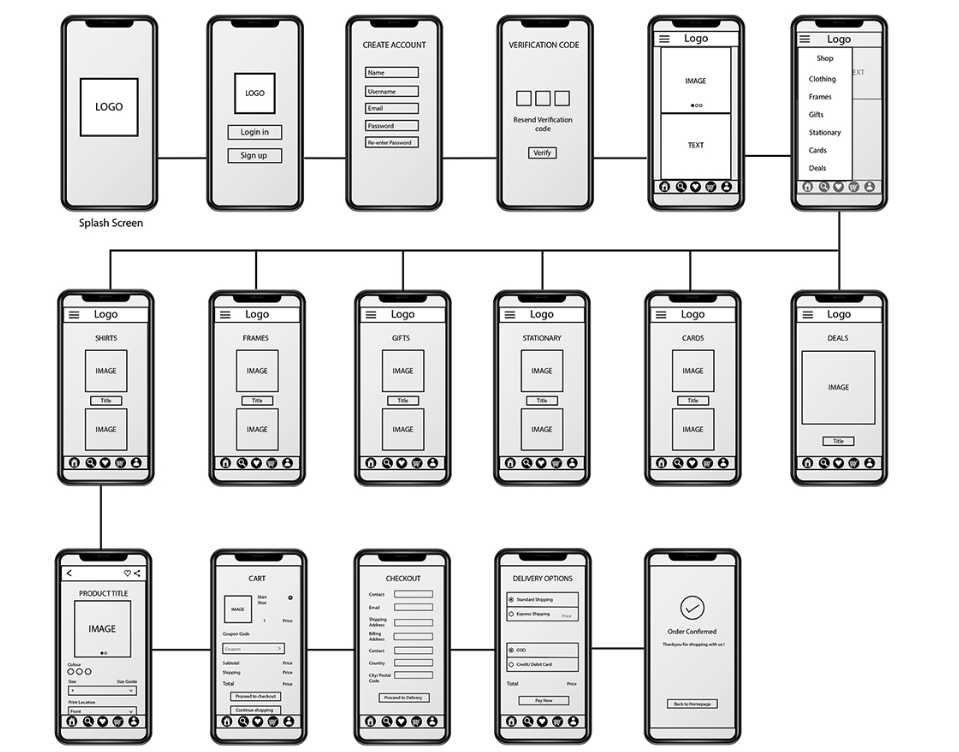 Create reusable assets to save time
As mentioned above, wireframing is more about getting a rapid iteration; therefore, we might need to create multiple versions of wireframes during the process. They can differ in layout and structure but with the same design elements, icons, colors, and components. By creating reusable assets and components, you won't have to create them from scratch every time. As a result, it saves you the effort and speeds up your process. It also helps to keep your wireframes consistent.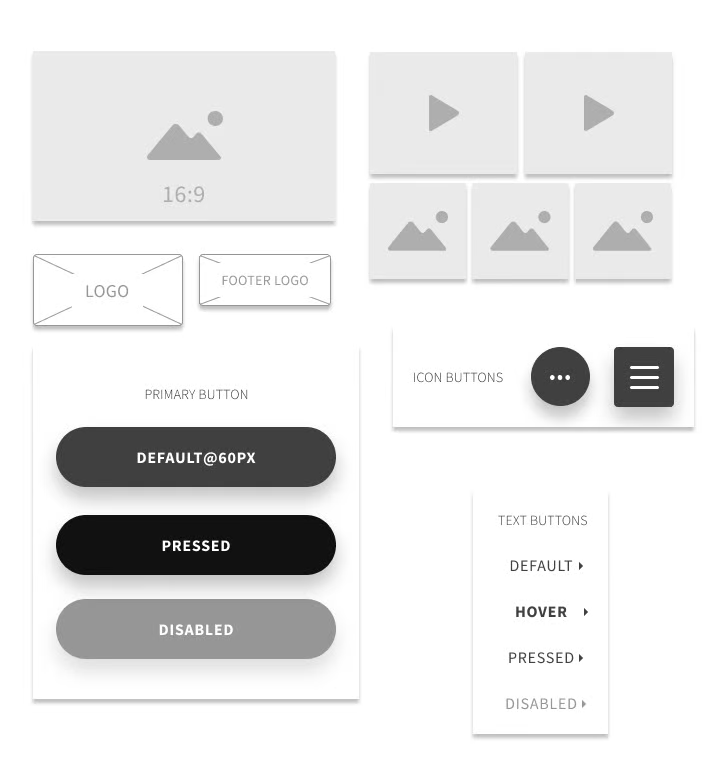 Test your wireframes and get feedback
The primary purpose of creating wireframes is to solve our users' problems or meet their needs; therefore, getting feedback with real user experience is essential. By testing the wireframe and user journey, you'll get an insight into how real users will interact with your product. This enables you and your team to continue iterating and refining the product structure to perfection. This is a crucial and indispensable part of the early stages of the design process that lets you and your team evolve good ideas into great ones that best fit the users' needs.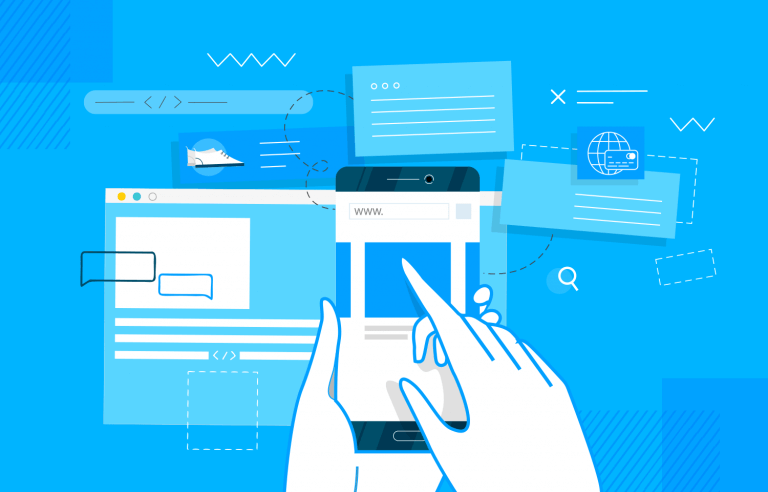 Now that you know all about creating a great wireframe let's explore some of the dos and don'ts of wireframing. This section will tell you about components that should and should not be included in a wireframe.
What to include in the wireframe?
The elements that appear on the webpage depending on the website you are creating. However, you should include certain components to make your webpage more user-friendly regardless of the type. Therefore, here are some fundamental things that you should add to the wireframe that you're creating:
Boxes or Rectangles
In your wireframe, you can represent elements like text and images as boxes, rectangles, or squiggles. As this is the early stage, you just need to show the placement and hierarchy of these elements.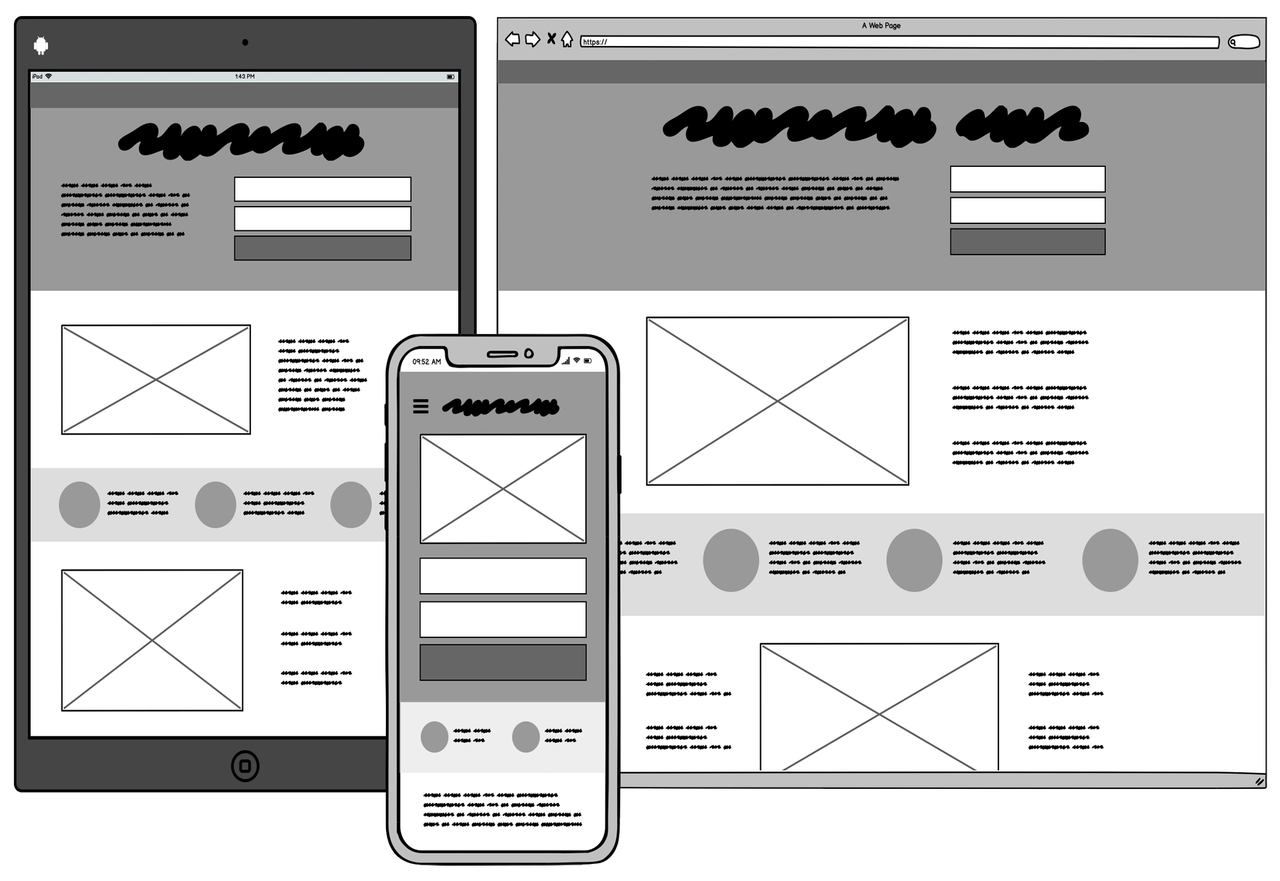 Buttons
People are accustomed to clicking buttons to perform specific tasks such as submitting orders, navigating between pages, confirming payments, and more. You need to map out user flow with buttons.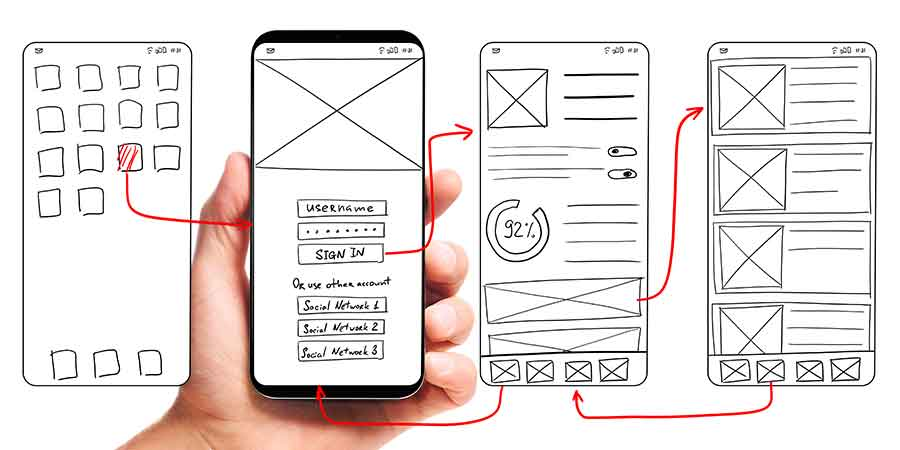 Navigation systems
As we know, designers often use wireframes to show a straightforward user journey. Depending on the site or app you're building, you could end up with a few or a hundred pages. Therefore, when designing a
website wireframe
, remember how someone will maneuver through the site and add navigation systems to help them return to the homepage if they've gone too deep.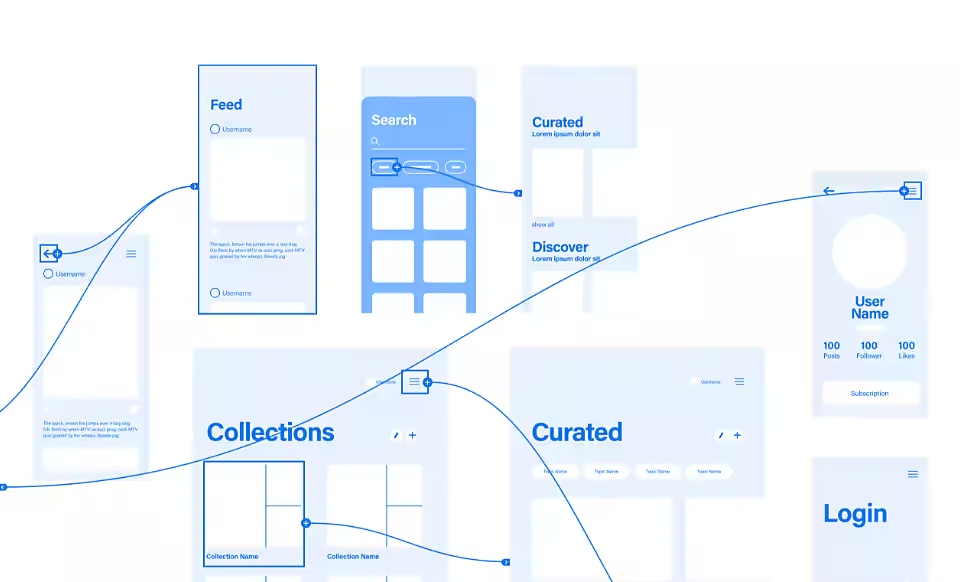 What Not to Include in the Wireframe?
The primary purpose of a wireframe is to display the structure and significant elements of your site or app instead of displaying the visual design; therefore, keeping it simple is one of the primary rules. Here are some elements that you should not include in a wireframe at the initial stage:
Colors
Create wireframes only in grayscale to prevent distractions by colors. The purpose of a wireframe is to lay out content and describe the app's functionality, and adding multiple colors can cause distractions. Thus, avoiding using color in your wireframe is better unless you want to highlight some specific element.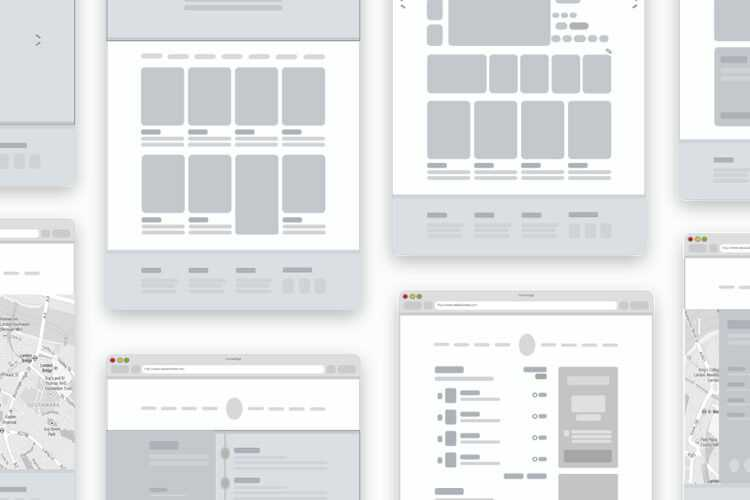 Images
Images distract from the task at hand. As we mentioned above, you can represent graphics and images using a rectangular box sized or dimension with an "x" through it.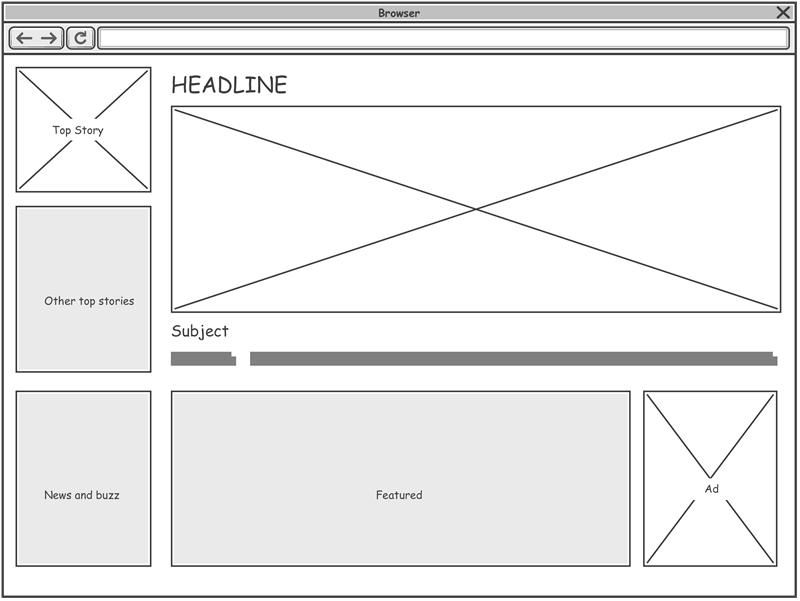 Too many fonts
Typography should not be a part of the wireframing process. Too many fonts in a wireframe can also be distracting; therefore, using only one generic font in your wireframe is better. However, you can resize the font to indicate various headers and changes in the hierarchy of the text information on the page.
How to create a wireframe using Mockplus
Step #1: Create your own project or jumpstart using the templates
You can start your project in two ways:
1. You can directly create a new project and select the size of the device provided to start the wireframing process.
2. Alternatively, you can start a project with our
wireframe templates
to save you time.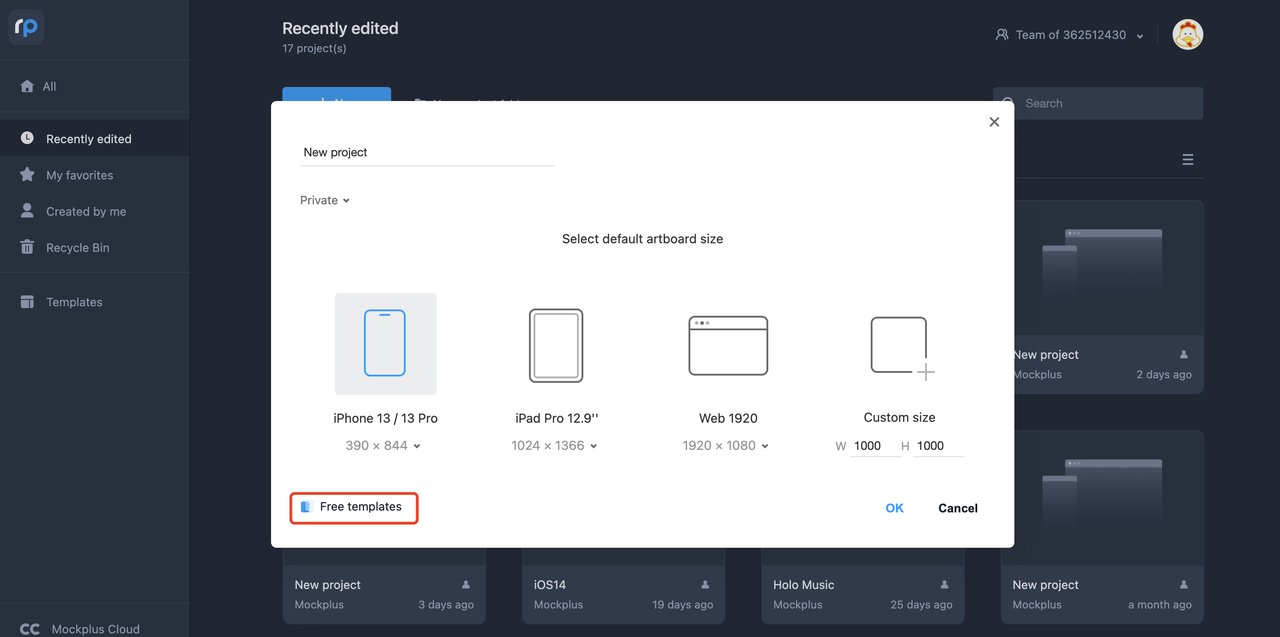 Step #2: Choose a template and save it to your Mockplus account
Once you have selected the template, you can save it to your Mockplus account for future use as well.
For instance, if you select the "Microsoft Teams" template, you can preview all the template pages using the left menu. Click the "Edit/Save" button on the top right to send the template to Mockplus.
Step #3: Modify and customize the templates as you need
With Mockplus, you also have the option of modifying the selected template according to your requirements. You can add basic components such as text boxes, buttons, checkboxes, and more by double-clicking or dragging and dropping.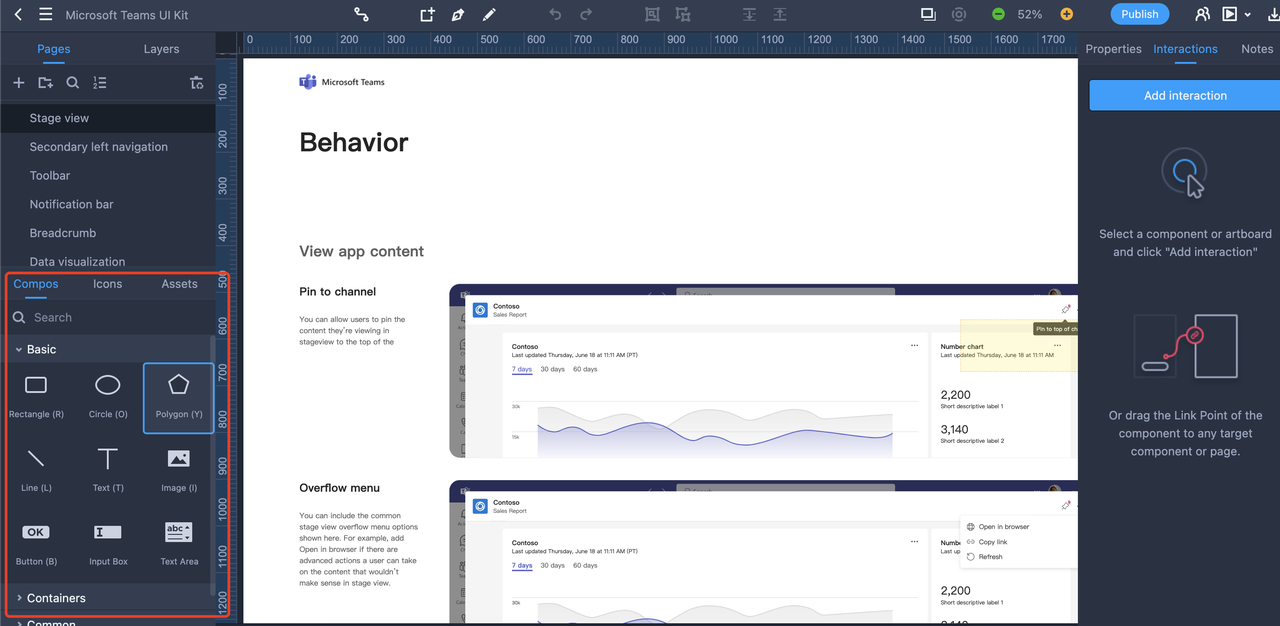 Or you can draw exactly what you want using vector-based Pencil and Pen tools. Once you have added a component, select it to modify the properties as you like. You can add interactions to any element, icon, or asset with the Interactions tab in the right menu.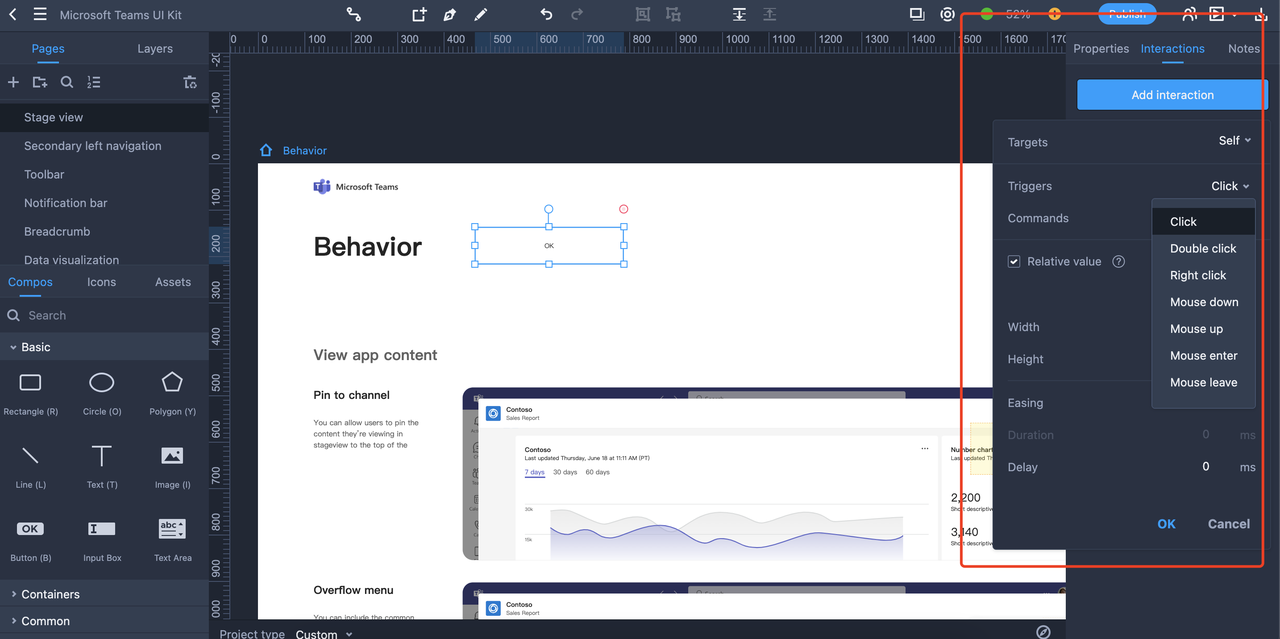 Step #4: Preview and test your project
Once you have done your wireframing, you can click the "Preview" button to quickly preview and test out the interactions. And that's how you create a wireframe in Mockplus! If you need to share your wireframe with your leaders, product managers, or developers, you can publish the wireframe to
Mockplus Cloud
using the "Publish" button. After publishing, you can share the project with those who need to review your wireframe and receive their comments and feedback directly on the screen.